Tsukuba City: a place called "Tsukuba Science City"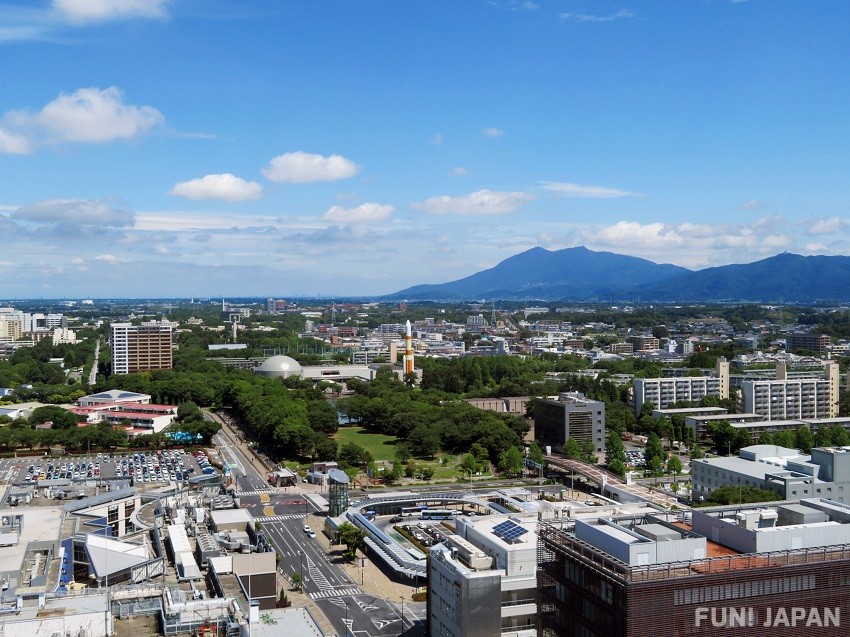 Tsukuba City (つくば市 / Tsukuba-shi) is located in the southwestern part of Ibaraki Prefecture and is known as Tsukuba Science City. Due to the presence of the University of Tsukuba (筑波大学 / Tsukuba Daigaku), one of Japan's Top Global Universities (*) and numerous research institutes, this city has been gaining international recognition in recent years. This time, we will introduce the charms of Tsukuba City.

* Universities that thoroughly promote internationalization. Thirty-seven Japanese universities, including the University of Tsukuba, the University of Tokyo, and Kyoto University, have been selected as Top Global Universities by the Ministry of Education, Culture, Sports, Science and Technology.
Where is Tsukuba?
Tsukuba is located about 50km away from central Tokyo downtown. It takes about 45 minutes from Akihabara Station in Tokyo to Tsukuba Station on the Tsukuba Express (TX) rapid train. From Narita International Airport, about 45 km southeast of Tsukuba, it takes about an hour and a half by train from the airport to Tsukuba Station, and about an hour by bus.
Reasons why Tsukuba City became a Science City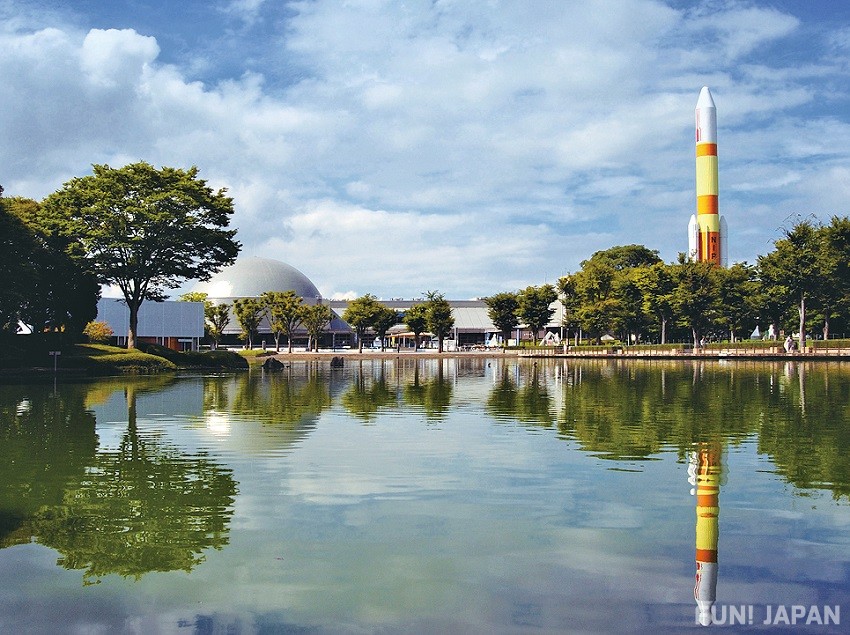 In the 1960s, with the aim of promoting science and technology, enhancing higher education, and alleviating the overconcentration of Tokyo, a plan was raised to build a "Science City" by relocating national educational institutions and research institutes in Tokyo to other areas. As a result of searching for candidate sites from all over the country, the Tsukuba area was selected for the following reasons.

It is located relatively close to Tokyo.



Lake Kasumigaura, where research and industrial water used by research institutes can be procured, is nearby.
Flat and wide land can be secured, and the ground is stable.
In 1969, a general groundbreaking ceremony was held for the Science City Construction Act, marking the start of construction of the Science City. In 1980, the transfer of 43 experiment, research, and educational facilities / institutions was completed. With this, "Tsukuba Science City" was born.

In 1985, The International Exposition, Tsukuba, Japan, 1985 (commonly known as the Tsukuba Expo '85) was held. The name "Tsukuba" became well-known not only in Japan but also spreaded globally. In 1987, Oho Town, Toyosato Town, Sakura Village, and Yatabe Town merged together to form the Tsukuba City.
Railway line opened in 2005: Tsukuba Express (TX)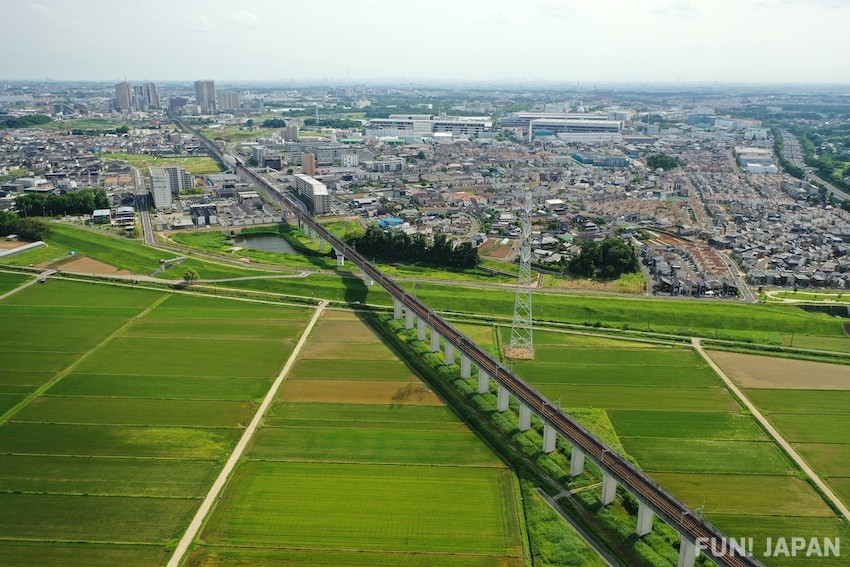 Until 2005, buses were the main means of public transportation between Tokyo and Tsukuba. After the Tsukuba Express (abbreviated as TX) opened in 2005, it became possible to travel to Tsukuba from Tokyo in less than an hour, and the number of people who live in Tsukuba and commute to work or school in Tokyo has increased.

The Tsukuba Express is a railway line that connects Akihabara in Tokyo and Tsukuba City in Ibaraki Prefecture, traveling 58.3 km between Akihabara and Tsukuba in about 45 minutes at the fastest. It starts from Akihabara in Chiyoda Ward, Tokyo, and passes through Taito Ward, Arakawa Ward, Adachi Ward, Yashio City, Misato City in Saitama Prefecture, Nagareyama City in Chiba Prefecture, Kashiwa City, Moriya City, Tsukubamirai City in Ibaraki Prefecture, then leads to Tsukuba City at the end of the line.
Top Global University: University of Tsukuba
Tsukuba City is home to many research institutes and one of the most famous universities in Japan - the University of Tsukuba. The University of Tsukuba is a public research-oriented national university located in Tsukuba City, Ibaraki Prefecture. The main Tsukuba campus covers an area of 258 hectares, making it the second largest single campus in Japan. There is a university branch in Bunkyo Ward, Tokyo, which offers graduate programs for working adults in the metropolitan area.

As a university that promotes globalization, many international students are enrolled here.
Spot Information
Spot name: University of Tsukuba
Address: 1-1-1, Tennodai, Tsukuba City, Ibaraki 305-8577
Access: From the Tsukuba Center Bus Terminal adjacent to Tsukuba Station, transfer to the "Tsukuba Daigaku Junkan (University of Tsukuba Campus Circular) (clockwise / counterclockwise)" bus at bus stop No. 6 and ride for about 15-20 minutes.
Research institutes in Tsukuba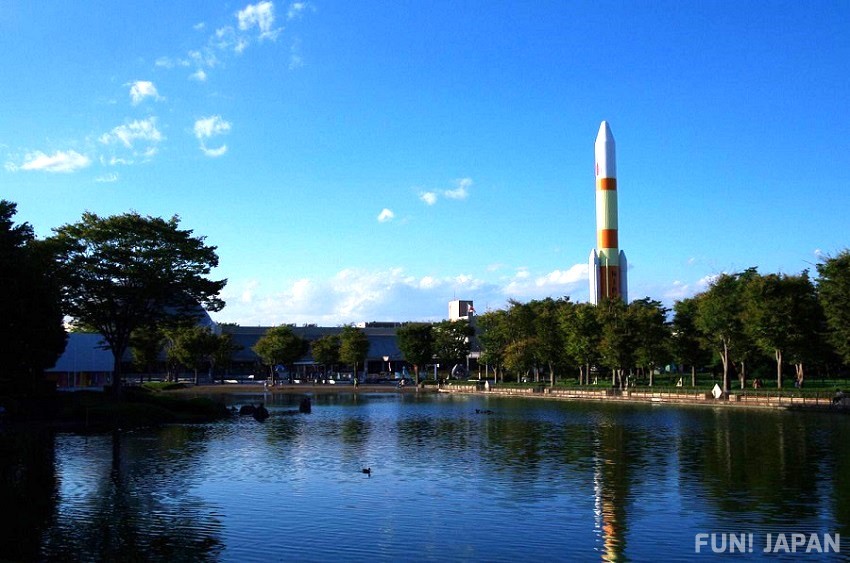 Tsukuba City is known as Tsukuba Science City due to the many research institutes scattering through the city. The main research institutes and related facilities in Tsukuba City are the "JAXA Tsukuba Space Center", a comprehensive office equipped with the latest test facilities for space; the "Tsukuba Expo Center", a facility for those interested in the latest science and technology; the National Institute of Advanced Industrial Science and Technology's "Science Square Tsukuba", and etc. Tsukuba City offers tours of research institutes called "Tsukuba Science Tour" for groups and individuals. More information can be found in "Recommended sightseeing spots in Tsukuba City".
Tsukuba Expo '85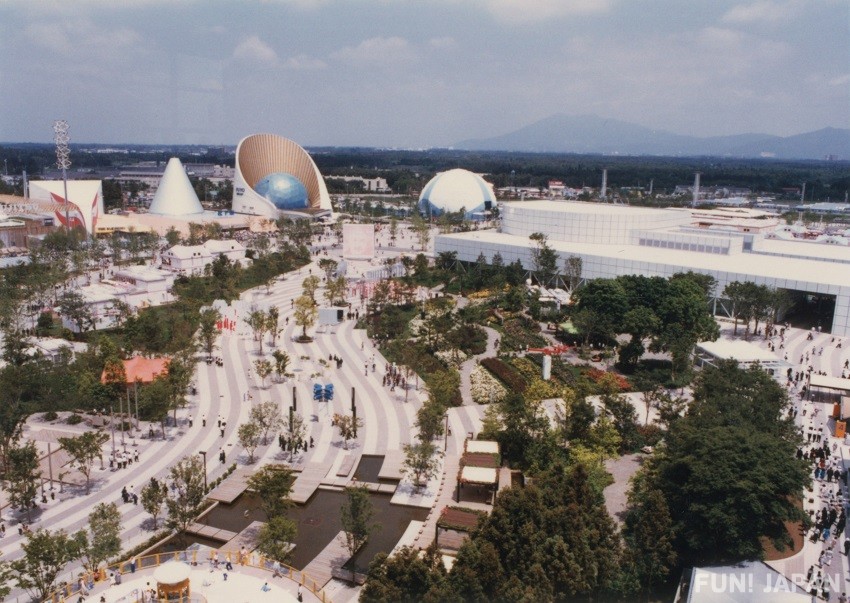 Speaking of international expositions held in Japan, the Expo'70 Osaka might first pop up in your mind, but the International Exposition, Tsukuba, Japan, 1985 (commonly known as Tsukuba Expo '85) held in 1985 is also worth mentioning. More than 40 countries from around the world participated in the Tsukuba Expo '85, which exhibited the latest technologies.
On the site of the venue in the present, there are "Tsukuba Science Expo Memorial Park" and "Bampaku-kinenkoen Station".
How was the article? If you have any thoughts or feedback, please write them in the comments section.
[Survey] Traveling to Japan