Oarai in Ibaraki: Power Spots Shrine, Beach... Which Spots Should You Visit?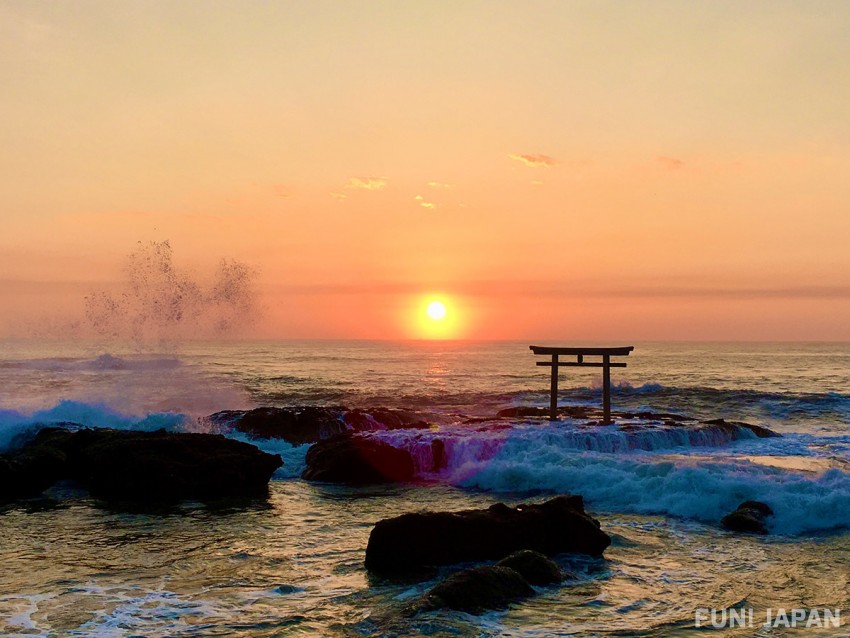 "Oarai Town" (大洗町), which borders the Pacific Ocean, is full of attractions such as the power spot "Oarai Isosaki Jinja" shrine and the "Oarai Sun Beach" with its highly transparent sea and beautiful beaches. Also, because the town is close to the sea, here you will find a plenty of exquisite gourmet dishes using seafood. In this article, we will introduce recommended spots in Oarai.
Characteristics of Oarai Town, Ibaraki Prefecture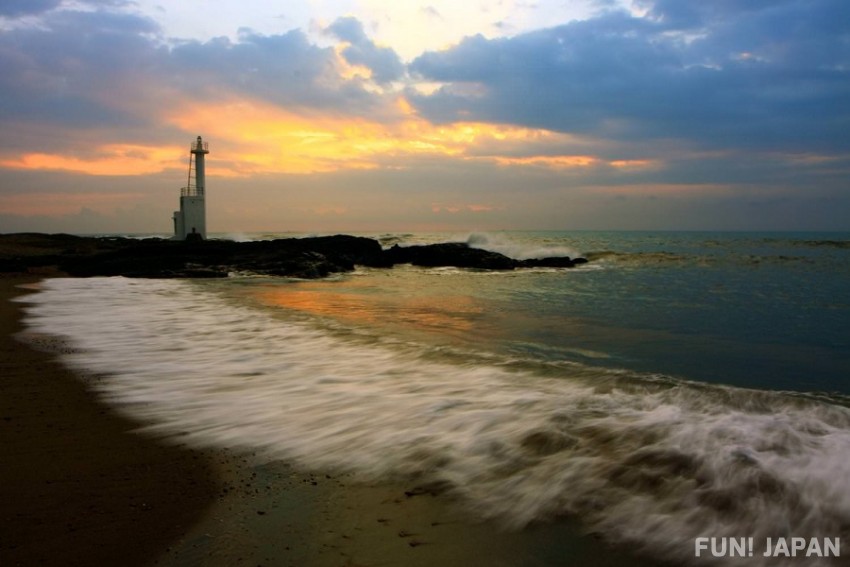 Oarai Town, which can be accessed in about 90 minutes by train from Ueno Station in Tokyo, is a seaside resort area in Ibaraki Prefecture in the Kanto region. Because it borders the Pacific Ocean, you can experience various marine sports while admiring the rich nature. In addition, it is a town with various ways to enjoy, such as gourmet spots where you can taste fresh seafood, Japan's top-class aquarium "Aqua World Ibaraki Prefecture Oarai Aquarium", and many more photogenic spots.

Oarai Town is the anime location of "GIRLS und PANZER"
Oarai Town is the setting for the Japanese anime "GIRLS und PANZER", which depicts high school girls aiming to win the national championship in the martial art "Senshado" using tanks. The streets and facilities of Oarai Town were faithfully reproduced in the work, so walking around the town should make you feel like you're in the anime. On the Oarai Kashima Line, "GIRLS und PANZER"-themed wrapping trains are operated irregularly (service times can be confirmed from the official website of Kashima Rinkai Tetsudo Co., Ltd.). There are also shops in town where you can buy original goods that are only available in Oarai. You can buy nice souvenirs here!
"Oarai Isosaki Jinja" shrine with a divine torii gate in the sea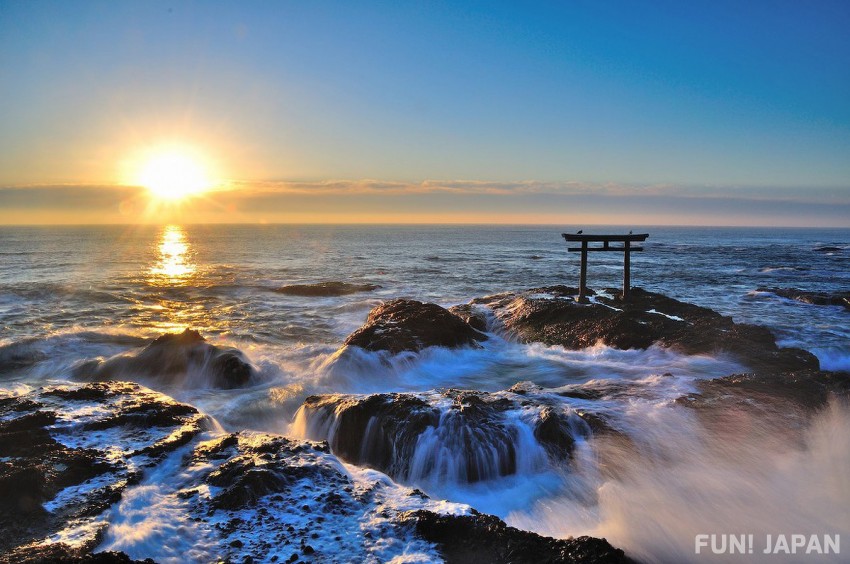 "Oarai Isosaki Jinja" shrine enshrines Onamuchi-no-mikoto (also known as Okuninushi-no-kami) and Sukunabikona-no-mikoto, who is believed to save all people from intractable diseases. This shrine is said to have been built in 856 when the enshrined deity descended on a reef in the sea. The "Kamiiso no Torii" is built on the said reef, which is considered a sacred place and has became a forbidden place. Early in the morning, this torii, standing dignifiedly against the rough waves, shows its most divine appearance. The beauty of the torii illuminated by the morning sun rising from the sea is overwhelming.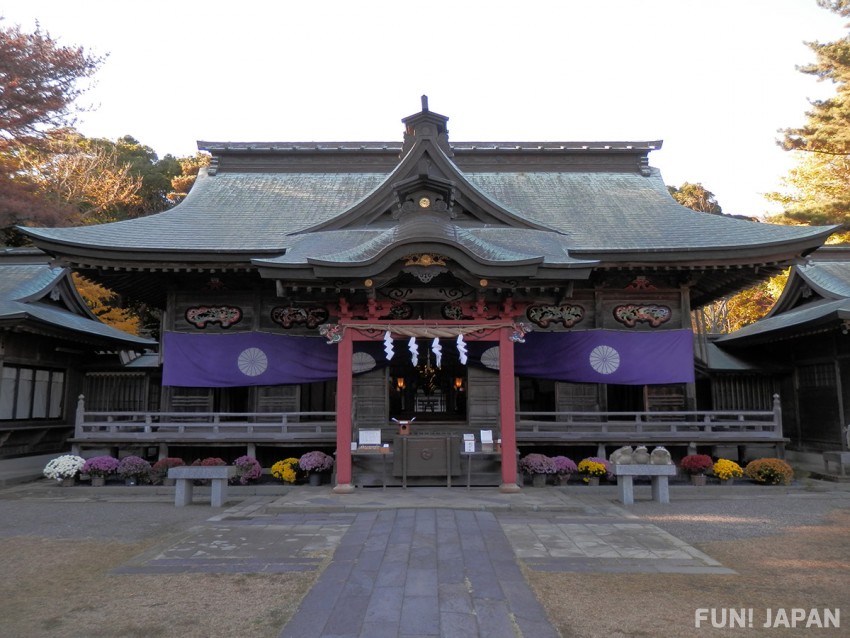 The enshrined deity of such "Oarai Isosaki Jinja" shrine is a god who bestows medical care and good fortune. Even now, many people visit the shrine in search of the sacred water that flows from the precincts. Buildings such as the main hall and worship hall, which were rebuilt in 1730 after being destroyed by fire in the 16th century, are buildings with high historical value that have been designated as Prefectural Cultural Properties.

Spot Information
Address: 6890 Isohama-cho, Oarai Town, Higashi-ibaraki District, Ibaraki Prefecture
Access: About 15 minutes by bus "Oarai Kaiyu-go" from "Oarai Station" on the Kashima Rinkai Tetsudo's Oarai Kashima Line, get off at "Oarai Isosaki Jinja-shita" bus stop
Opening hours: (April-September) 5:30-18:00 (October-March) 6:00-17:00
Photogenic Oarai Sun Beach "Reflection Beach"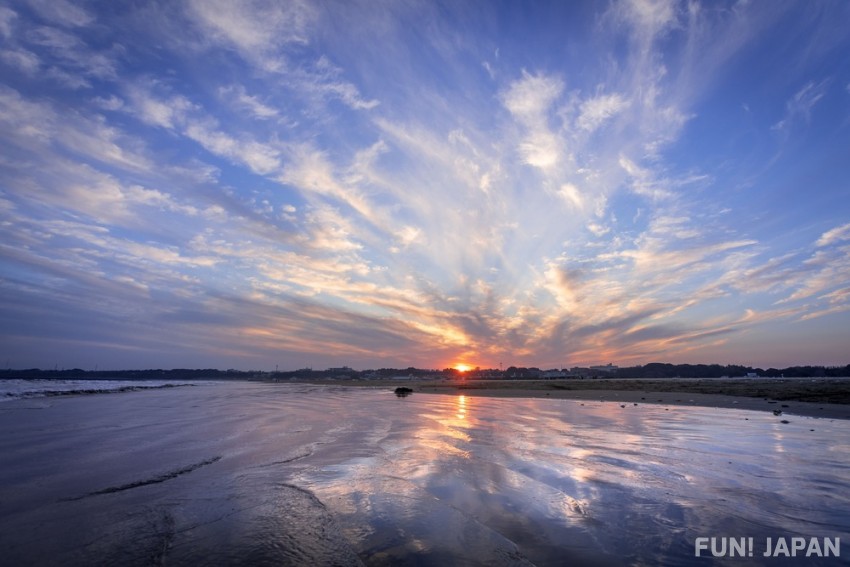 "Oarai Sun Beach" boasts one of the beaches with the largest area in the northern Kanto region. It is a site where you can enjoy swimming and marine sports. This beach is also famous for having one of the best shallow waters in Japan. From 3 to 4 hours after high tide, it becomes a reflection beach where the sea surface reflects like a mirror!
Standing on the mysterious surface of the water where the sky is reflected, you can take pictures as if you were floating on the water. When you jump, it also looks like you are flying in the sky. What kind of photos you can take depends on your ideas. Would you like to take a photo that only you can take?
Spot Information
Address: The area around Onuki-cho, Oarai Town, Higashi-ibaraki District, Ibaraki Prefecture
Access: About 10 minutes by bus from Oarai Kashima Line "Oarai Station"
Gourmet specialties of Oarai Town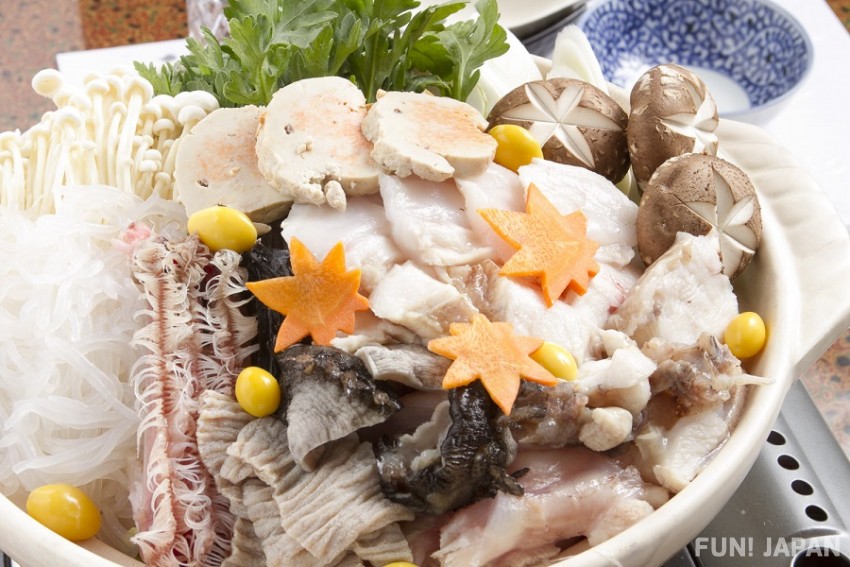 In Oarai, you can enjoy fresh and delicious seafood throughout the four seasons. If you visit Oarai in the winter, we recommend the anglerfish, which is popular among gourmets as a winter delicacy. It is a high-class food that was presented to the shogun in the Edo period.

From spring to early summer, Oarai's brand clam called "Kashimanada Hamaguri" (鹿島灘はまぐり) becomes fattier and has a richer flavor. "Joban Katsuo" (常磐かつお - Joban bonito) caught near the coast of Joban where cold and warm currents intersect, is refreshing in early spring and rich in fat from summer to autumn.
In addition, there are many delicious specialty products. We also recommend Oarai's dumpling sweets "Mitsudango" (みつだんご) with special honey and soybean flour.
For accommodation, stay at "GLAMP MARE IBARAKI OARAI"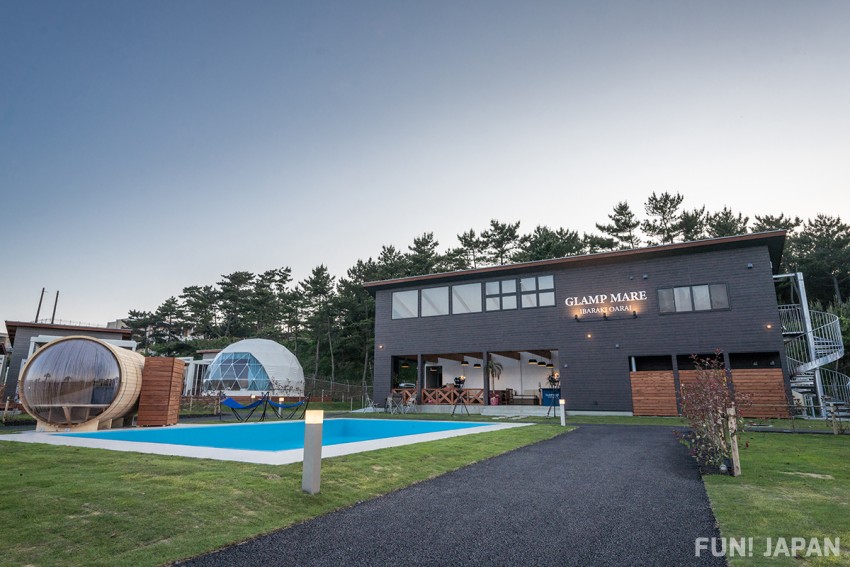 The Pacific Ocean stretches out right before your eyes! "GLAMP MARE IBARAKI OARAI" offers a panoramic view of Oarai Beach from a stylish large dome-shaped tent with a diameter of 6m. It is an accommodation facility where you can enjoy comfortable and luxurious glamping in a total of 10 tents surrounded by nature.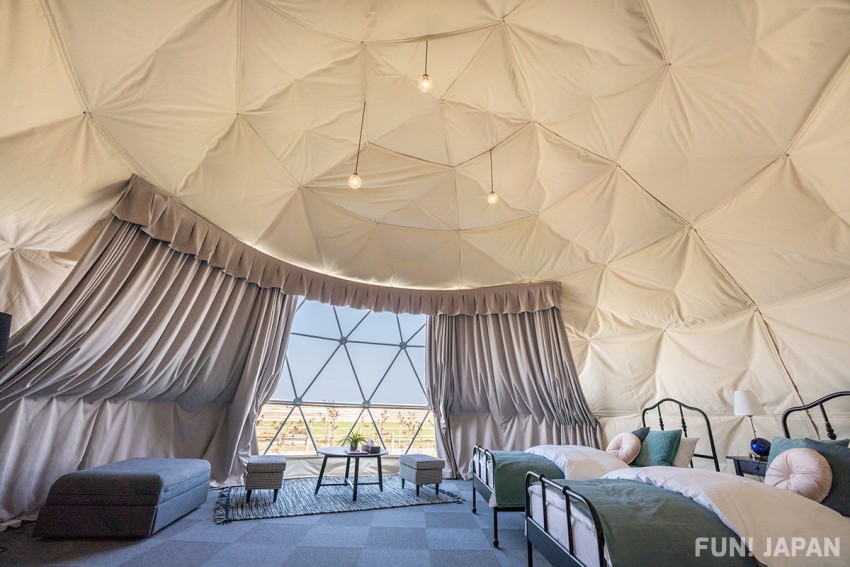 One of the reasons for comfort is spaciousness and insulation. The spacious interior of the tent has a double-layered structure and has excellent insulation compared to general tents. Moreover, all rooms are air-conditioned. You can spend your time in the tent comfortably in all seasons. In addition, there is an exclusive BBQ space, shower room, and toilet right next to each dome. You can relax comfortably in such a private space.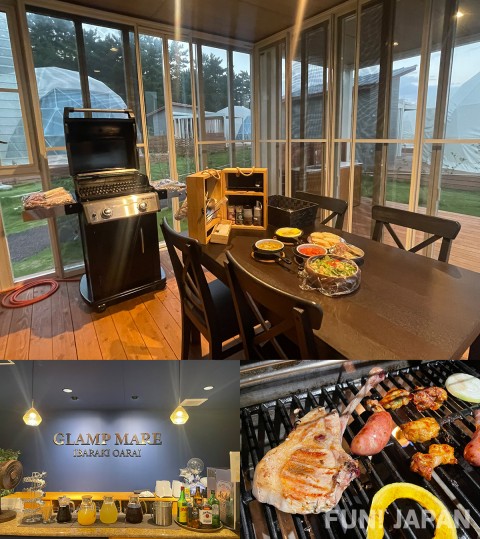 Meals are BBQ using local ingredients and luxurious ingredients. You may also enjoy drinks such as craft beer and soft drinks for free without restrictions. A private natural hot spring bath is available for rent, so you can enjoy a glamping stay to your heart's content.

Spot Information
Address: 1212-11 Onuki-cho, Oarai Town, Higashi-ibaraki District, Ibaraki Prefecture (check-in location)
Access: About 5 minutes by taxi from Oarai Kashima Line "Oarai Station"
Homepage: https://www.ibaraki-glamping.com/
How to get to Oarai Town from Tokyo
From Tokyo "Ueno Station", go via JR Joban Line to "Mito Station", change to Kashima Rinkai Tetsudo's Oarai Kashima Line and get off at "Oarai Station". It takes about 90 minutes.
[Survey] Traveling to Japan