How to enjoy Moominvalley Park in Japan! Lots of fun even if you are not a Moomin fan~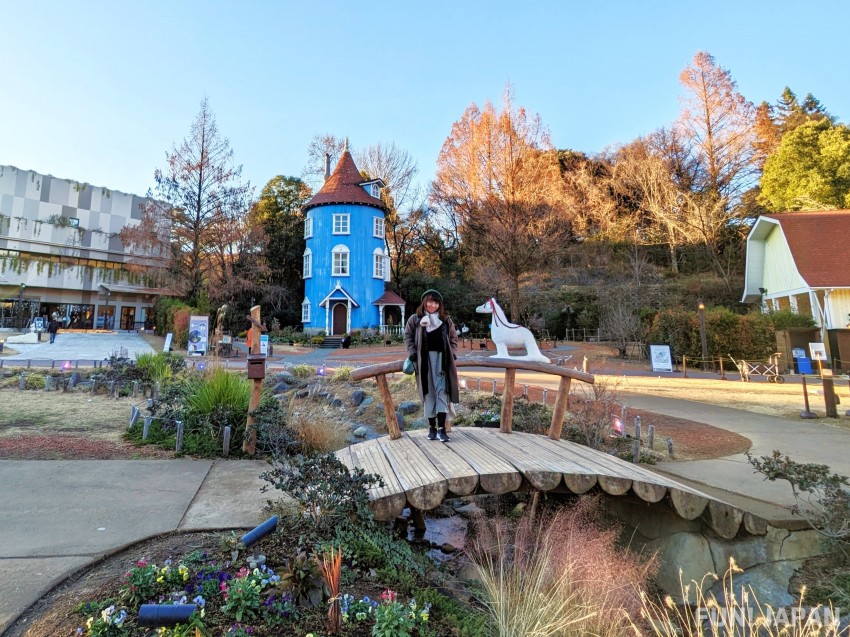 "Moominvalley Park" in Hanno City, Saitama Prefecture, can be reached in about an hour from Ikebukuro. There are many things to see, from Scandinavian-style spots to attractions that both children and adults can enjoy, and exclusive Moomin-related goods. This time, we will introduce how to enjoy Moominvalley Park by dividing it into "seeing", "playing", "buying", and "eating". Even if you don't speak Japanese or have never read Moomin stories, you can still enjoy Moominvalley Park to your heart's content here!

Japan's Moominvalley Park is the world's first Moomin theme park with a Scandinavian atmosphere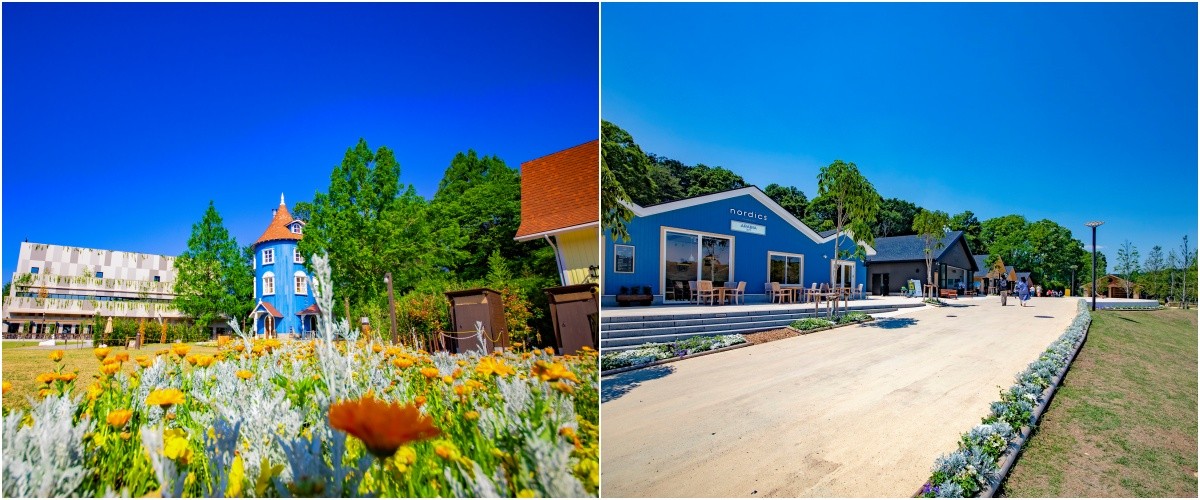 Moominvalley Park, located in "metsa" in Hanno City, Saitama Prefecture, is the world's first Moomin theme park outside of Finland. Through various exhibitions and experience facilities, you can enjoy spending time with Moomin as if you were in the Moomin story. In addition, the adjacent "metsa village" is a spot that makes you feel like you are in Northern Europe instead of Japan. Autumn from mid-November to mid-December is popular with tourists because the trees around the lake turn into autumn leaves.

Enjoy "seeing" at Moominvalley Park! Enter the world of Moomin stories and regain your childhood mind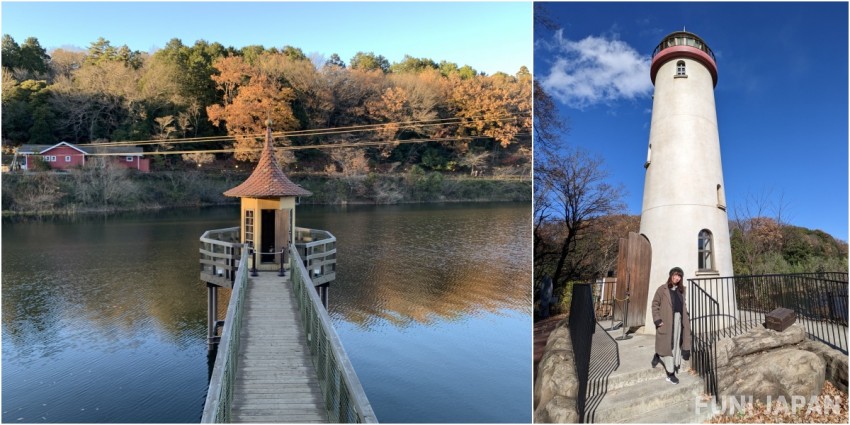 In Moominvalley Park, there are buildings here and there that reproduce the world view of the Moomin story. For example, the bathing hut and the lighthouse. Not only is the Scandinavian-style exterior a popular photo spot, but props that appeared in the story are also displayed inside the facility. If you know the story of Moomin, you can't help but think, "Ah! This is that scene!" - so full of playfulness! If you want to learn more about the story behind the building, you can also watch original short movies at the "Story doors" installed at four locations in the park.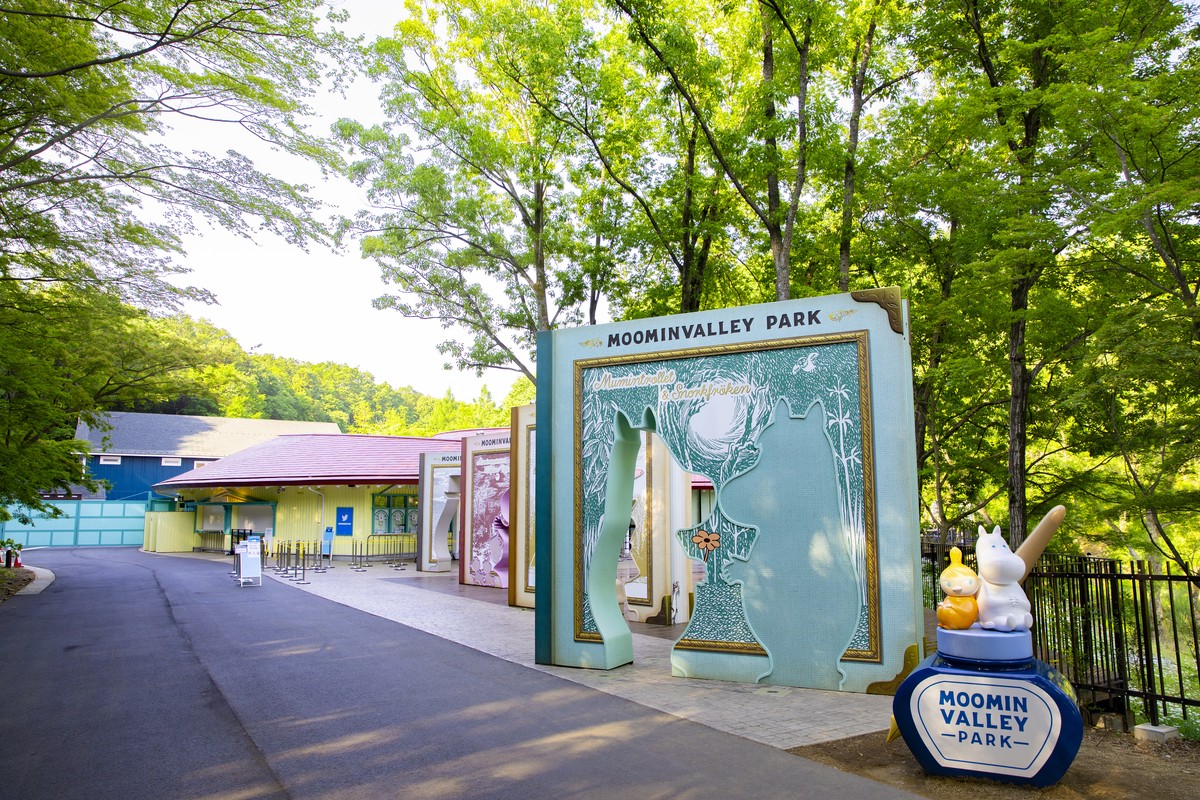 Also, if you are lucky, the Moomin characters may appear in the park! If you get a chance to meet one, be sure to take a picture together! Even if you can't meet any, take a commemorative photo at the "Welcome gate", a signboard with the theme of "Moomin and books"!

Moominhouse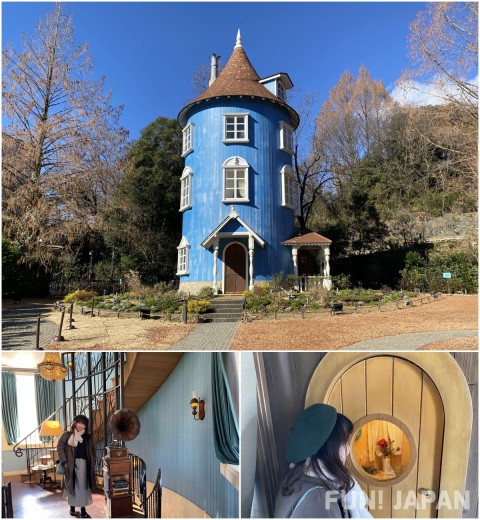 The house where the Moomin family lives has been fully reproduced not only from the outside but also from the inside. When you enter the house, it's like jumping into the world of Moomin and peering into the Moomin family.


It is also fun to associate the character's personality and background with the installed furniture and decorations.
KOKEMUS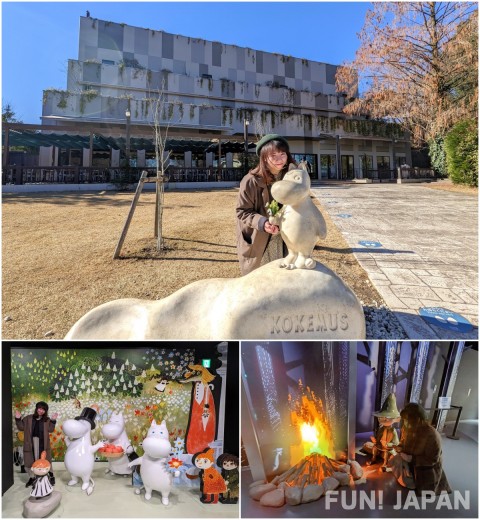 At the three-story exhibition facility "KOKEMUS", Moomin's stories are displayed in various expressions.


For example, scenes that appear in novels and picture books are created three-dimensionally in diorama style, and you can take pictures with the Moomins in that fantastic space.


Even if you don't know much about Moomin, there are exhibits that tell stories in English, as well as introductions to all the characters that appear in picture books and novels - Let's find interesting discoveries as you look at them.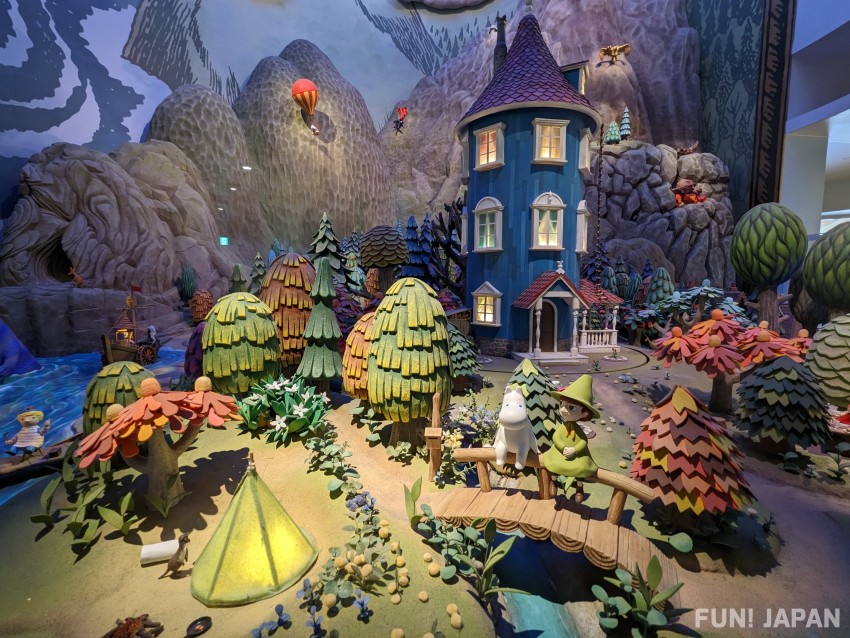 Also, don't miss the model that reproduces the entire Moominvalley in the center space on the first floor! If you look closely, the interior is almost the same as Moominhouse!
Emma's theatre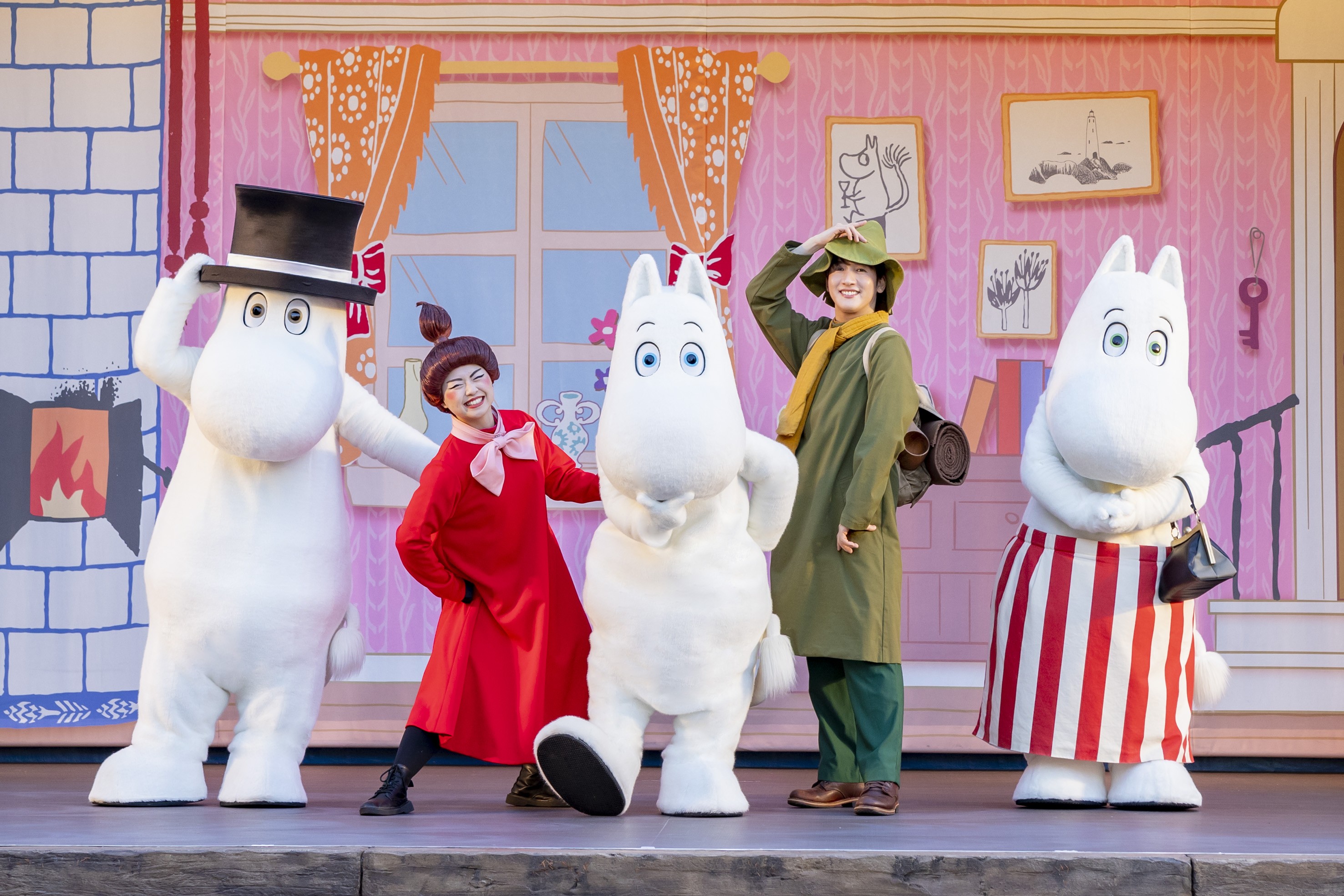 Did you know that Moomin, who have big, round, white body, can actually dance lightly? At "Emma's Theater", you can watch the Moomintroll and his friends' dance show, and the Moomintroll and friends will teach you how to dance during the show, so let's have fun dancing together.

Enjoy "playing" at Moominvalley Park! Why don't you go on an adventure with Moomin?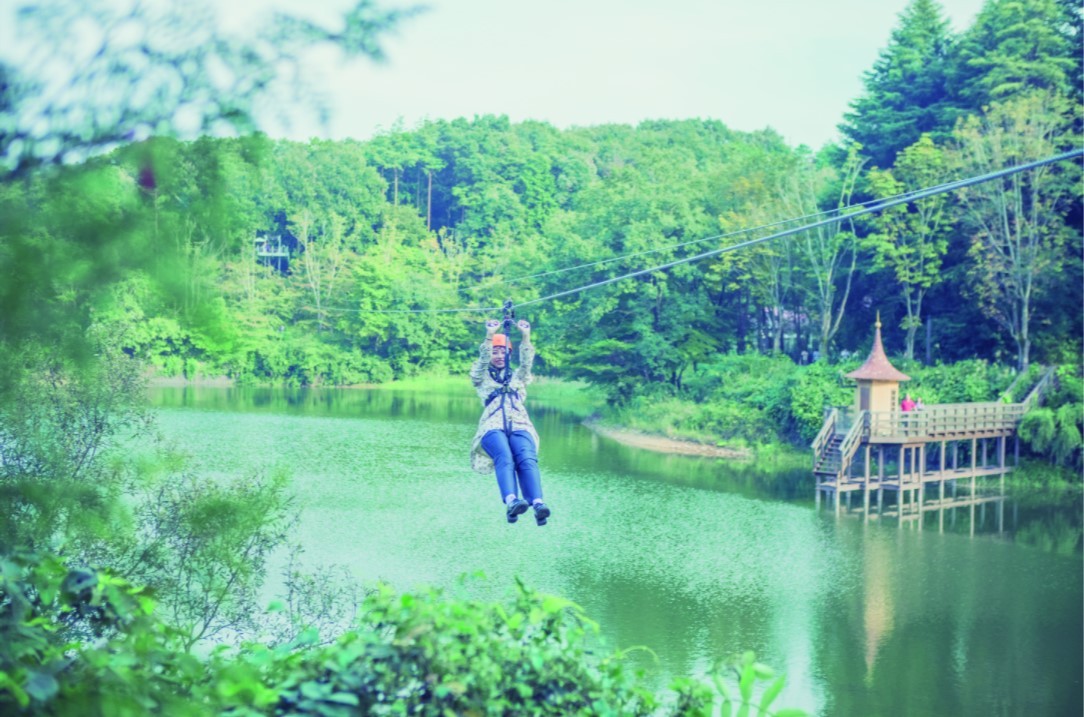 The Moomin family loves adventure. Therefore, there are attractions such as an outdoor amusement park and a zip line in the park that can stimulate the adventurous spirit of both children and adults, and there are also arcade games that can be enjoyed together.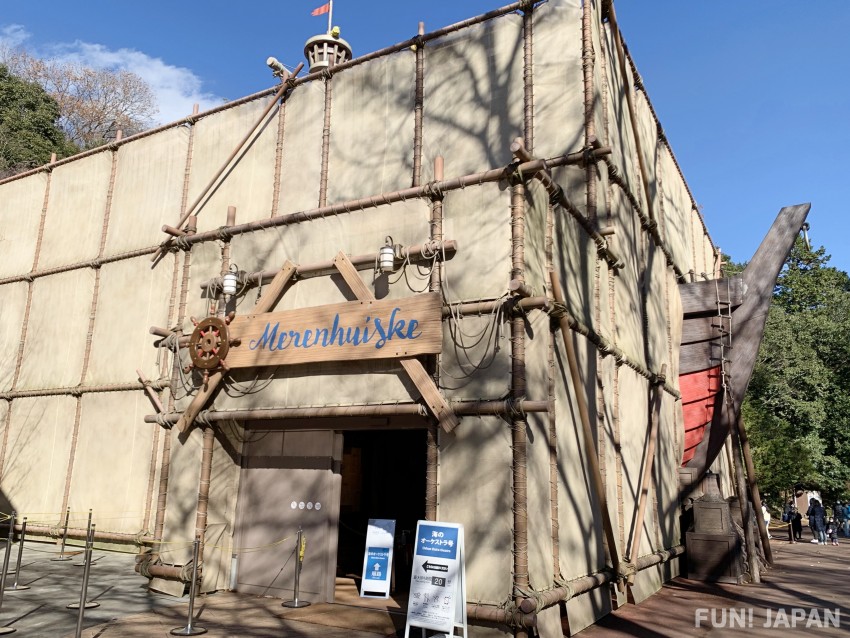 There are also theater experience attractions such as Moominpappa's past adventure experience "Oshun Oxtra" and the funny story "Little My's Play Spot" that happened due to Little My's mischief.

Enjoy "buying" at Moominvalley Park! The original goods are so cute that you can't help but buy a lot~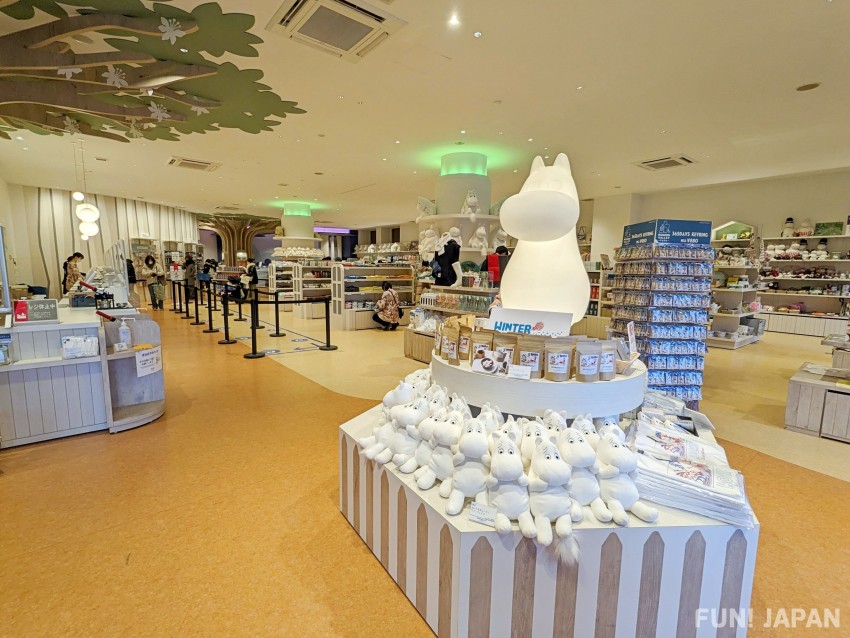 The "Main Shop Moominvalley" has the largest sales floor area and number of products in the world. It sells Moomin-related products from food to miscellaneous goods. More than half of the limited items that can only be found here. There are many products with cute Moomin patterns and colors. Moomin goods with angry faces are especially popular!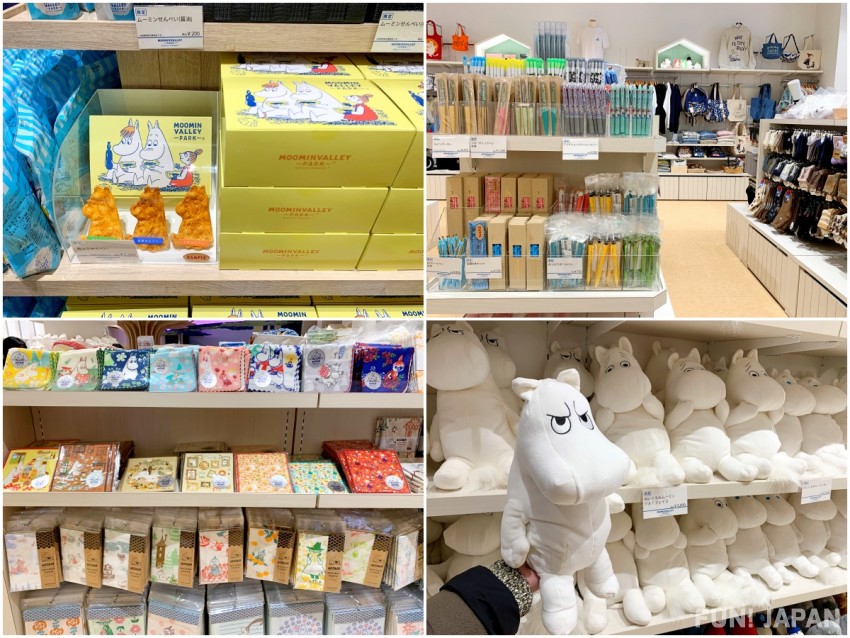 Enjoy "eating" at Moominvalley Park! Enjoy delicious meals at Scandinavian restaurants and cafes♪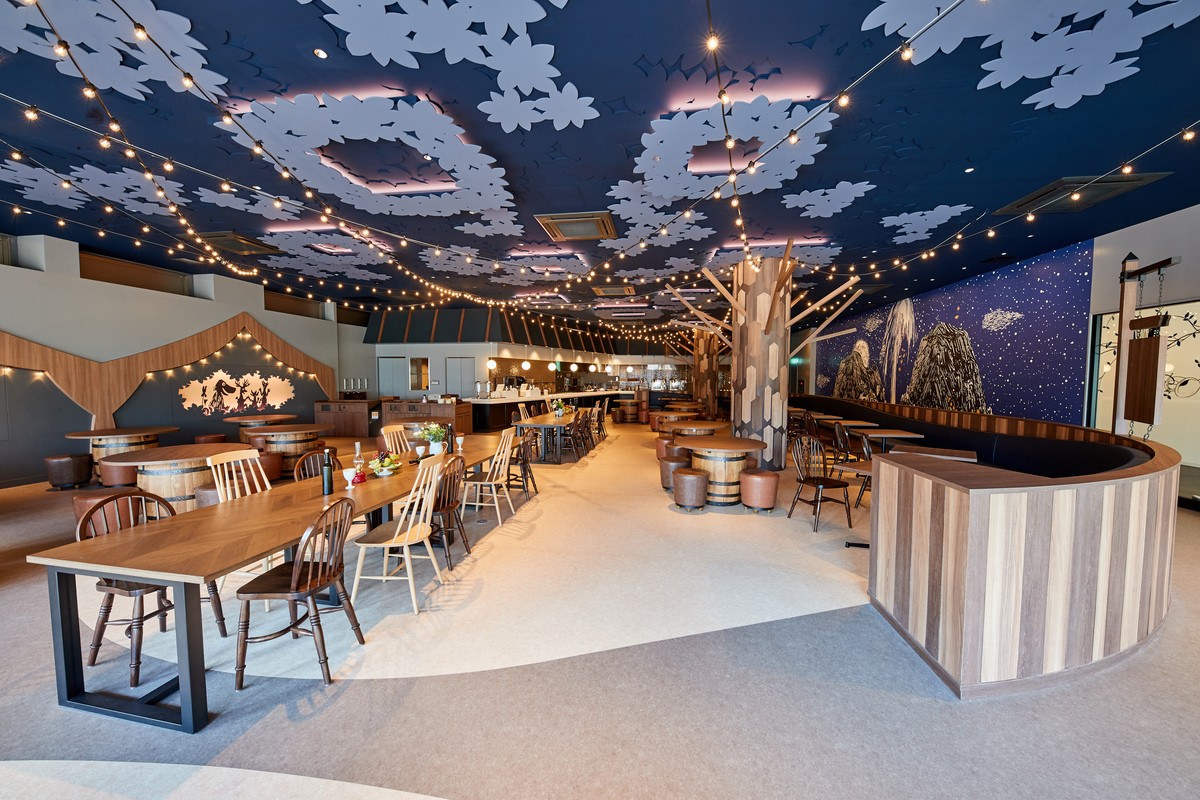 Inside Moominvalley Park, there are indoor cafeterias and take-out food stands. Among them, the Scandinavian home-cooked meatballs served by "Restaurant Moominvalley" are recommended. There was a volume and it was very delicious when eaten with the sauce.


You can also read Moomin novels and picture books for free at the "Library cafe". It would be nice to have coffee time to enjoy sweets such as pancake sandwiches and pudding with a cup with Moomin printed on it.

How to get to Moominvalley Park from Ikebukuro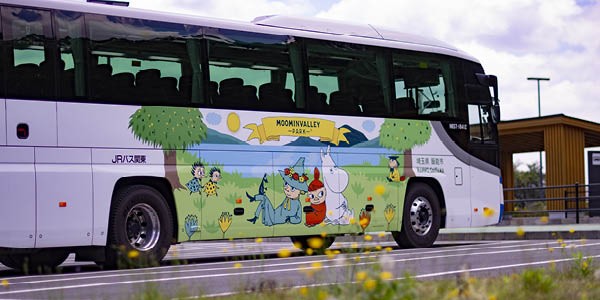 From Ikebukuro Station, take the Seibu Ikebukuro Line express train to Hanno Station for 50 minutes, then transfer to a bus from there, get off at "metsa" in about 13 minutes, and walk a short distance. There is also a direct 'wrapping bus' (a bus wrapped with ads or themed characters). About an hour and a half from Tokyo Station. Both have discount sets with tickets.

Spot Information
Name: Moominvalley Park
Address: 327-6 Miyazawa, Hanno City, Saitama Prefecture
Opening hours:

Weekdays: 10:00-17:00
Saturdays, Sundays, and holidays: 10:00-18:00

Ticket: (1 day pass)

Adult (junior high school students and above): Advance sale 3,000 yen / regular sale 3,200 yen
Children (4 years old to elementary school): Advance sale 1,800 yen / Regular sale 2,000 yen
[Survey] Traveling to Japan
Recommend