How to spend time in Osaka ABENO HARUKAS, the place full of shopping, sightseeing, and gourmet!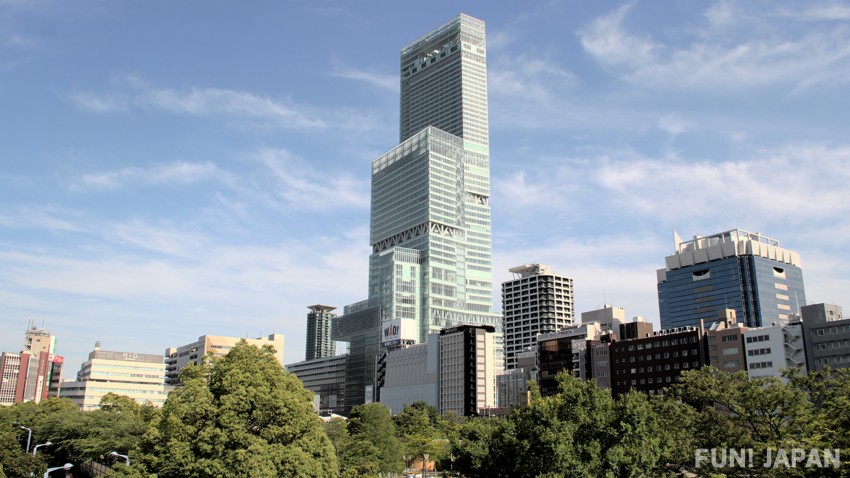 "ABENO HARUKAS" (あべのハルカス), a 60-story skyscraper with a height of 300m near Tennoji Station in Osaka, is a commercial complex that offers various facilities such as a shopping mall and an observatory. In this article, we will introduce how to enjoy various things in the same place at your leisure!
What is ABENO HARUKAS, the skyscraper with a height of 300m?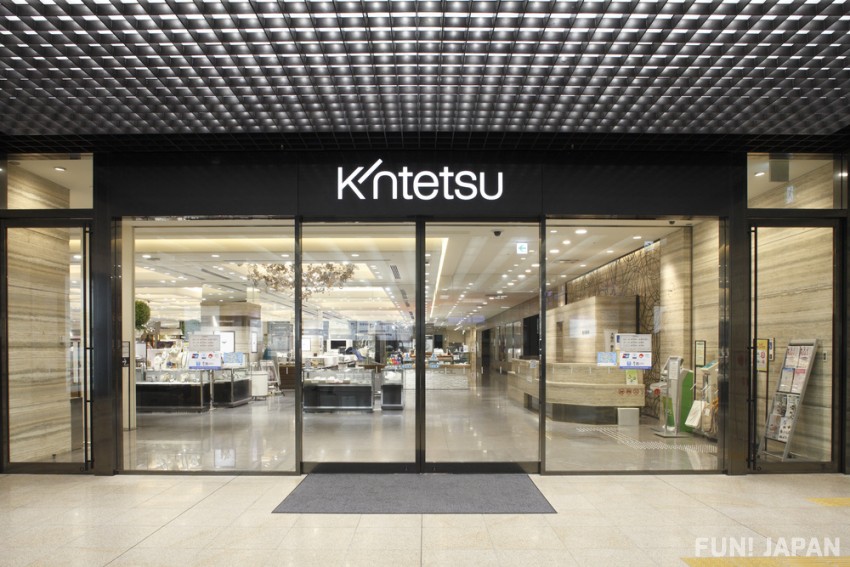 "ABENO HARUKAS", the tallest skyscraper in Japan at 300m (as of January 2023), is located in the Tennoji/Abeno area of Osaka. It is a large-scale commercial complex consisting of Kintetsu Department Store Main Store Abeno Harukas, "HARUKAS300" Observatory, ABENO HARUKAS Art Museum, Osaka Marriott Miyako Hotel, and offices.
ABENO HARUKAS is close to the stations on four train lines, and it is also close to Osaka's representative sightseeing spots such as Shinsekai Tsutenkaku and Tennoji Zoo, making it very convenient to access.
Enjoy shopping at Kintetsu Department Store Main Store Abeno Harukas♪
The Kintetsu Department Store Main Store Abeno Harukas consists of two buildings: the "Tower Building" (B2F - 14F) and the "Wing Building" (B2F - 12F) of ABENO HARUKAS. It boasts a wide range of items, from clothes to miscellaneous goods and food. Friends, couples, and families with children can enjoy shopping here.

Tower Building B1F-B2F: Best place to buy souvenirs and side dishes!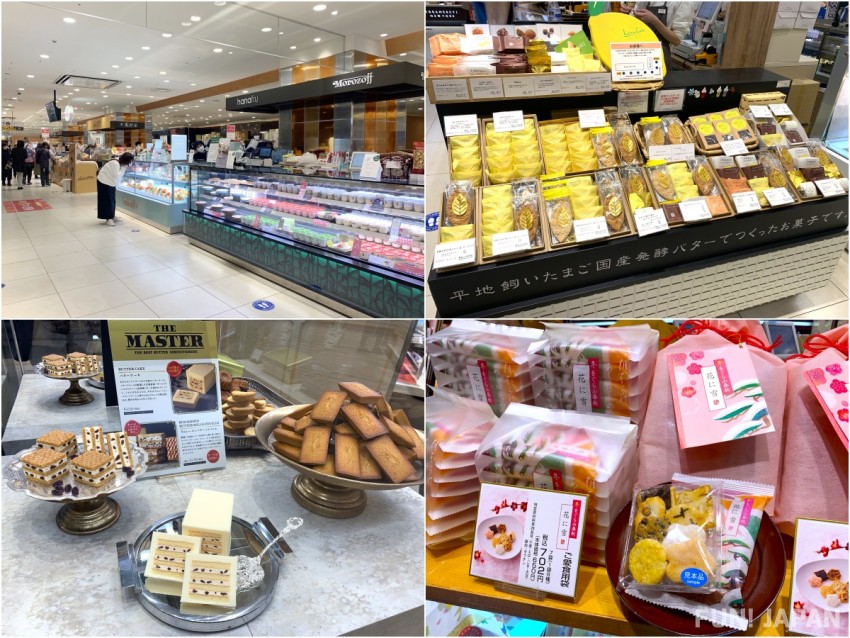 On B1F, you can find not only Japanese sweets such as senbei (Japanese rice crackers) and Akafuku mochi, but also many western sweets as well. Cute packaging makes them perfect for souvenirs. Some products are so popular that even locals line up before the store opens!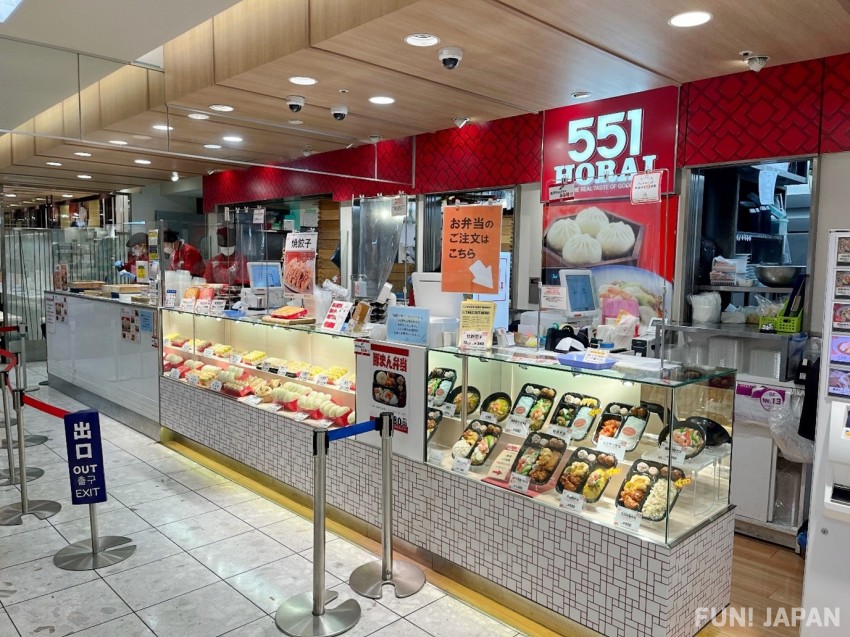 At the side dish section on B2F, side dishes made with Japanese ingredients are sold at reasonable prices, including kaisendon (rice bowl topped with seafood) and ikayaki (grilled squid), a specialty of Osaka. It might be a good idea to buy some snacks here and eat them at your hotel!
Tower Building 2F-8F: Take a peek at Japanese trends on the cosmetics and clothing floors!

On 2F there are counters for brand cosmetics that are famous both in Japan and overseas. It is a convenient place to buy your favorite cosmetics all at once. From 3F to 8F, there are fashion stores for children and adults, and the 4F "Salon de GATE" sells carefully selected Japanese trendy items based on seasonal themes. We are sure you can grasp the latest trends in Japan!

Wing Building 8F: "Popondetta", a must-visit shop for railway fans

"Popondetta" (ポポンデッタ) sells miniature train models, toys, books, and more. The biggest feature is the "rental layout" in the store. You can play by running a vehicle model you own or a rental one on the tracks here.

Wing Building 3.5F: "Foreign Customer's Salon" providing services such as tax exemption

On the "3.5F" between 3F and 4F of the Wing Building, there is a "Foreign Customer's Salon" for tourists visiting Japan, offering services such as tax exemption, luggage storage, luggage delivery, tourist information, ATM, and foreign currency exchange.
A panoramic view of Osaka from HARUKAS300 (observation deck)♪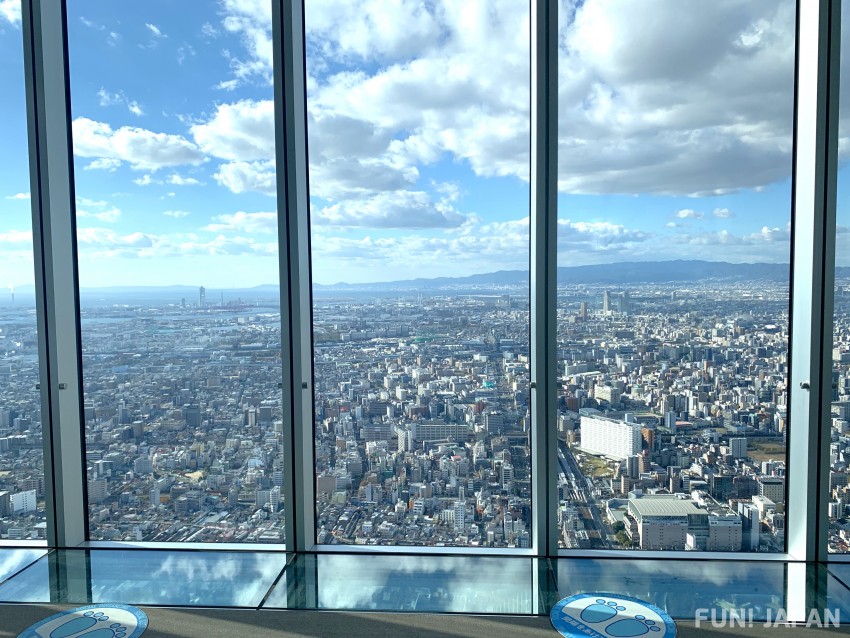 "HARUKAS300", located on 58F through 60F, is a glass-walled observatory on the top floor of ABENO HARUKAS.
Ceiling Corridor (60F) & Heliport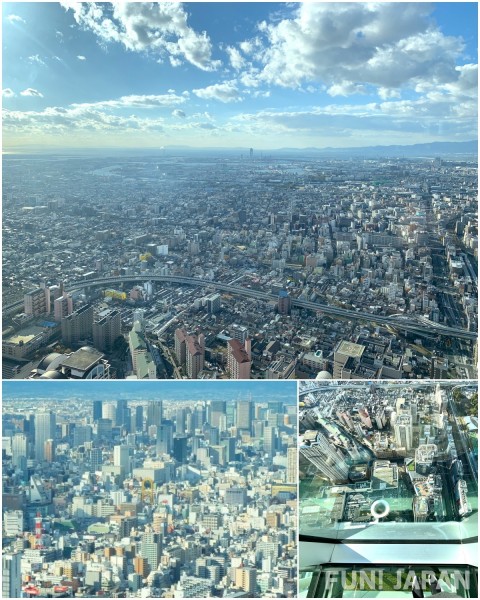 60F is an indoor corridor that you can walk and view the panoramic 360-degree view of Osaka's cityscape in any direction. With glass walls all the way to the high ceilings and a wide field of view, you can see the scenery of Osaka to your heart's content in a space with a sense of openness. If the weather is good, you can see all the way to Kyoto, Kobe, and even the Akashi Kaikyo Bridge.

The symbols of Osaka, such as Osaka Castle and Dotonbori, are so small and cute from this height - just like toy models! Looking down from the place where the glass floor is installed is definitely a dynamic experience.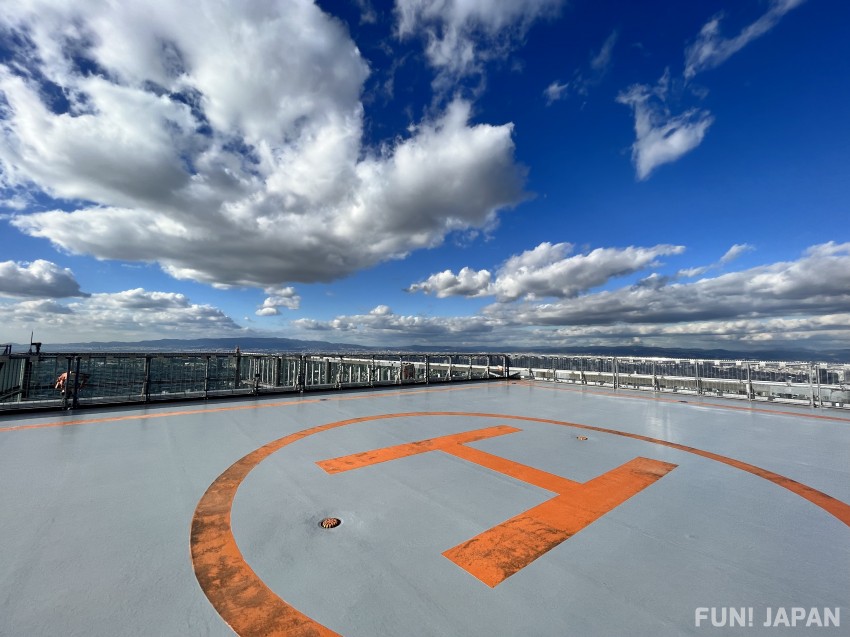 If you take a tour of the heliport, which is available to apply on the same day of your visit, you can go up to the heliport 300m above the ground and enjoy the view from the rooftop without glass or walls.
SKY GARDEN300 (58F) & SHOP HARUKAS300 (59F)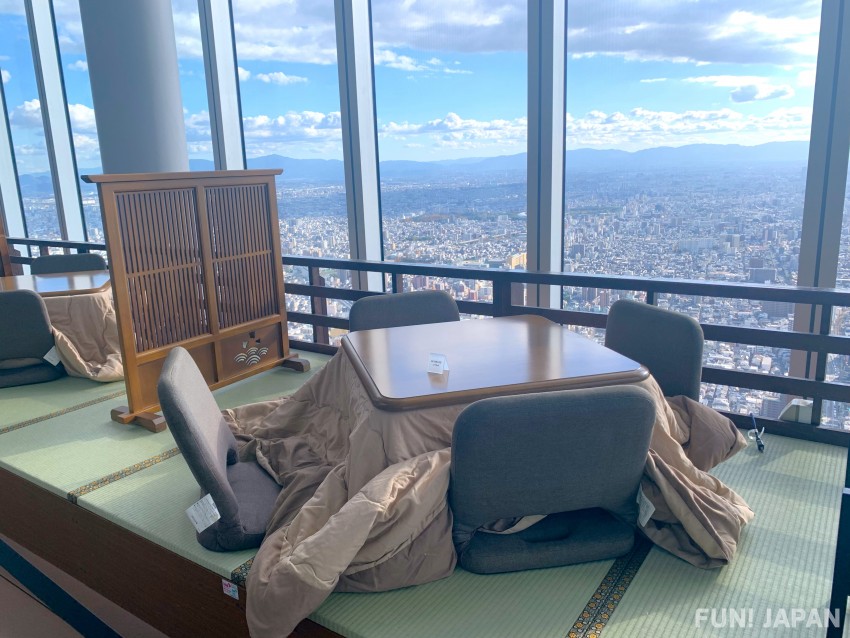 Tables and chairs are installed in the outdoor plaza of "SKY GARDEN300" on 58F. A kotatsu plan with meals is available here. On 59F, you can purchase some HARUKAS300 limited edition products as souvenirs at reasonable prices.

If you want to be impressed with both daytime scenery and night view, we recommend the 1-day ticket, which allows you to enter as many times as you like throughout the day.
Have a luxurious time at the restaurant "COOKA" at the Osaka Marriott Miyako Hotel♪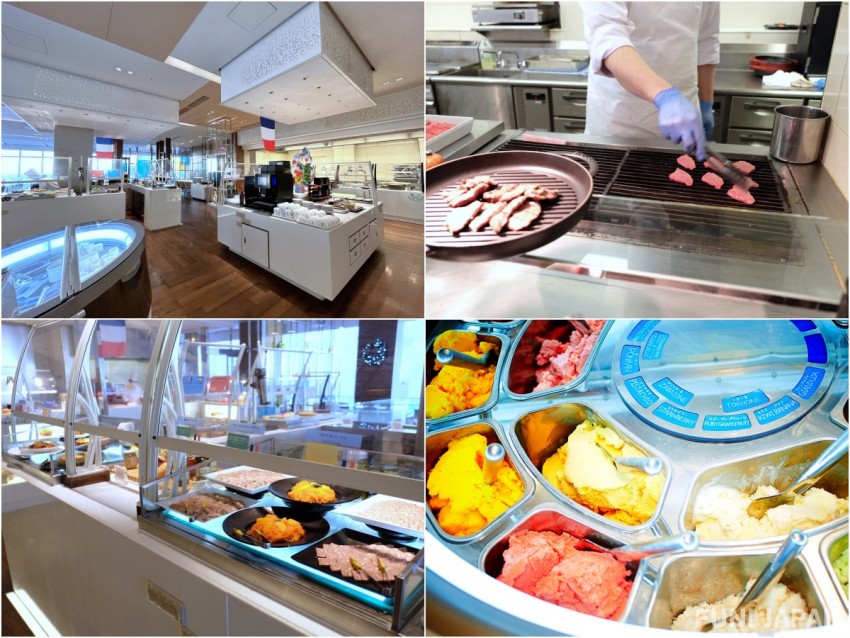 "COOKA" is a live kitchen-style restaurant in Osaka Marriott Miyako Hotel, located on the upper floors of ABENO HARUKAS. With the meaning of "let's eat!" (食うか / kuu ka) in Japanese Osaka dialect and "Cook a~" in English, the restaurant offers lunch and dinner buffets. The chefs prepare fresh ingredients right in front of you, and the presentation of cutting meat dishes will whet your appetite! They offer a wide variety of dishes and a wide variety of desserts, with gelato being especially popular. There are so many fans that even the signature salad dressing can be purchased at the shop, so be sure to try it. The cooking theme changes every two months, and you will never get bored no matter how many times you go.

A panoramic view of Osaka from a place about 100m above the ground. The night view here is especially fantastic, and there is a romantic atmosphere to enjoy. Spend a luxurious time with your loved ones!
Spot Information
Name: ABENO HARUKAS (あべのハルカス)
Address: 1-1-43 Abenosuji, Abeno-ku, Osaka City
Access: Directly connected to "Osaka-Abenobashi" Station on the Kintetsu Minami-Osaka Line. 2-minute walk from Osaka Metro "Tennoji" Station / JR "Tennoji" Station / Hankai Denki Uemachi Line "Tennoji-ekimae" Station
[Survey] Traveling to Japan
Recommend