Yamagata's top sights, locations and gourmet foods! What to see and where to go?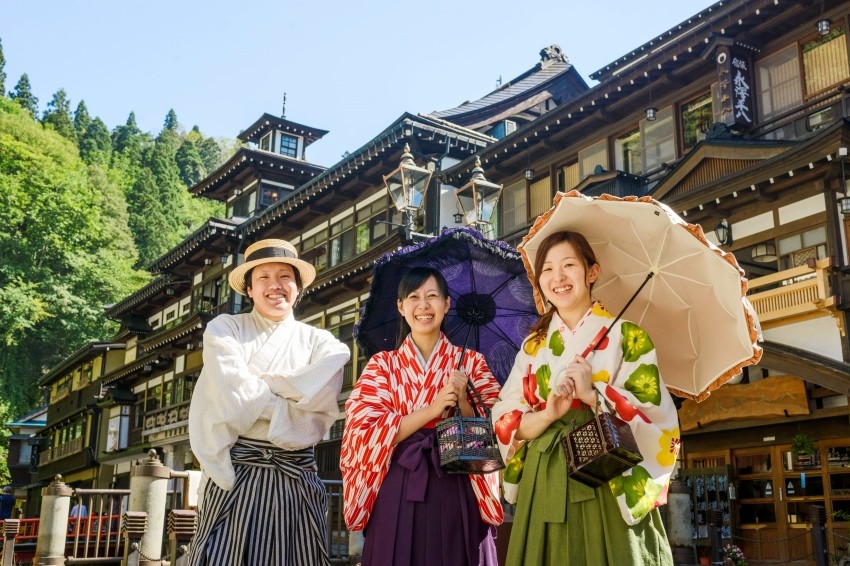 Yamagata Prefecture, precisely because it is far from the tourist strip, is home to beautiful scenery, ancient temples, delicious cuisine, and authentic hot spring bathhouses. For a visitor coming from Tokyo or Osaka, entering the serene nature of Yamagata is like going from night to day.
As a consequence of being relatively untouched by tourism, the level of English ability in Yamagata is low. Therefore, it would be beneficial either to have someone in your party who can speak Japanese or to travel with a phrasebook.
About Yamagata
Yamagata Prefecture is located on the coastline of the Tōhoku region. It is divided into four separate regions; Okitama, Murayama, Mogami, and Shonai. Being popular for it's hot springs, it has 229 locations across the Prefecture with some of the most popular being the Ginzan Onsen, Zao Onsen, and Tendo Onsen.
Yamagata's most recommended spots
Ginzan Onsen (銀山温泉)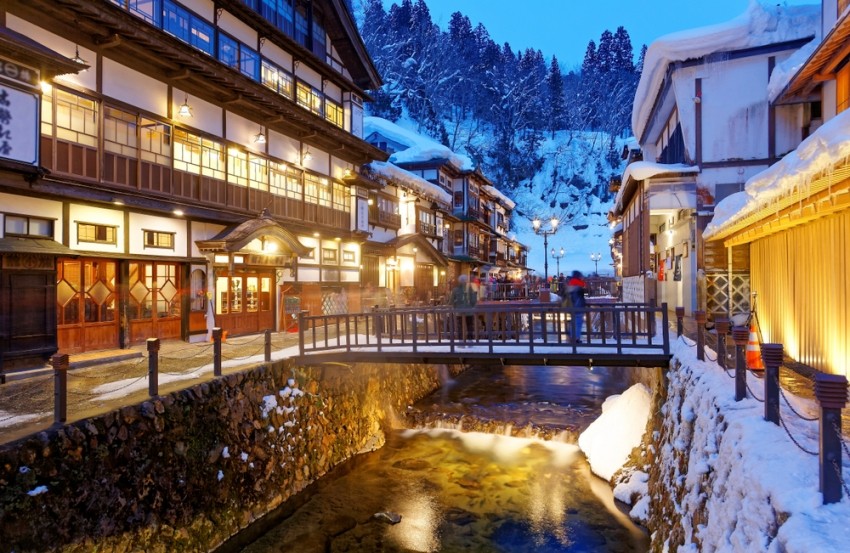 Ginzan Onsen is a beautiful as well as historical onsen town hidden among the mountains of Yamagata. Apart from the modern-style Fujiya Ryokan, all the other hotels are built into three and four story wooden buildings which recall a simpler era. Due to its narrow streets, the town center can only be explored on foot. At night, the entire town is enveloped in a mystical aura, illuminated by light filtering through hotel windows and gas lamps on the street. For visitors not planning on staying at the Japanese-style ryokan, there are two public baths which can be used for around 500 yen each. Additionally, many ryokan allow outside visitors to use their baths during the day for a fee.
Dewa Sanzan (出羽三山)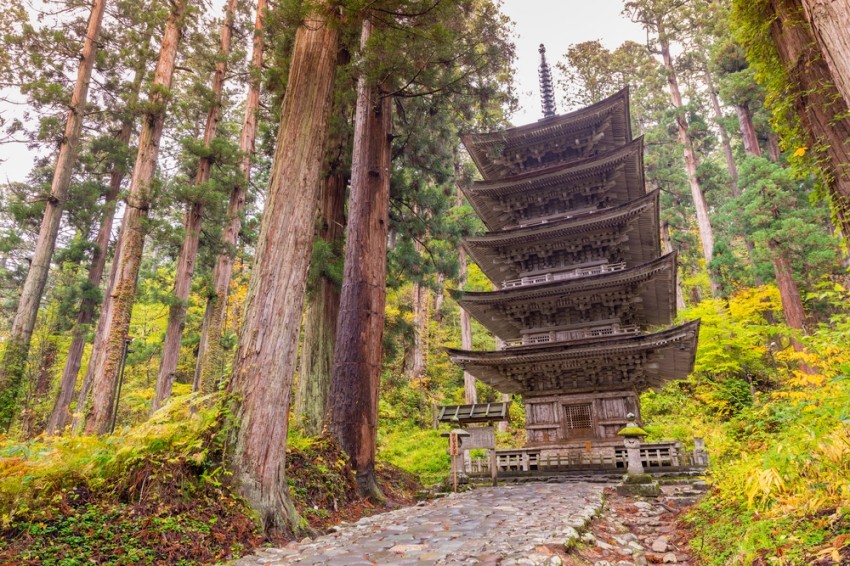 The three sacred mountains of Yamagata Prefecture are known as Dewa Sanzan. Each one features a shrine at its peak. Representing birth, death, and rebirth, their names are Haguro-san, Gas-san, and Yudono-san, in that order. During winter, Gas-san and Yudono-san are closed to climbers.
Yamadera (山寺)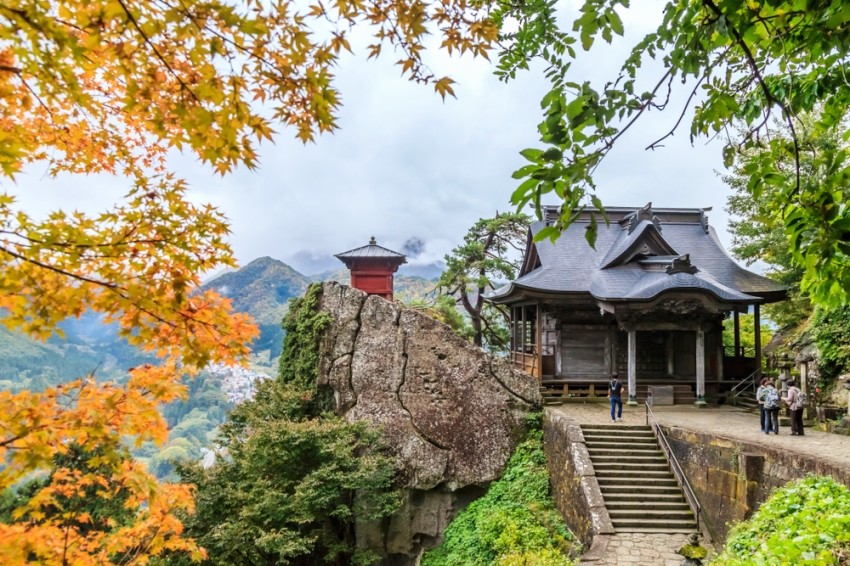 Yamadera was founded in 860 and is located in the mountains northeast of Yamagata City. The base of the mountain from which visitors begin their climb is only about five minutes from the Yamadera train station, and is full of shops and restaurants as well as a visitor center. One of Yamadera's claims to fame is its visit by the poet Matsuo Basho, who wrote a poem about the area during his stay at the temple.
Mount Zao (蔵王山)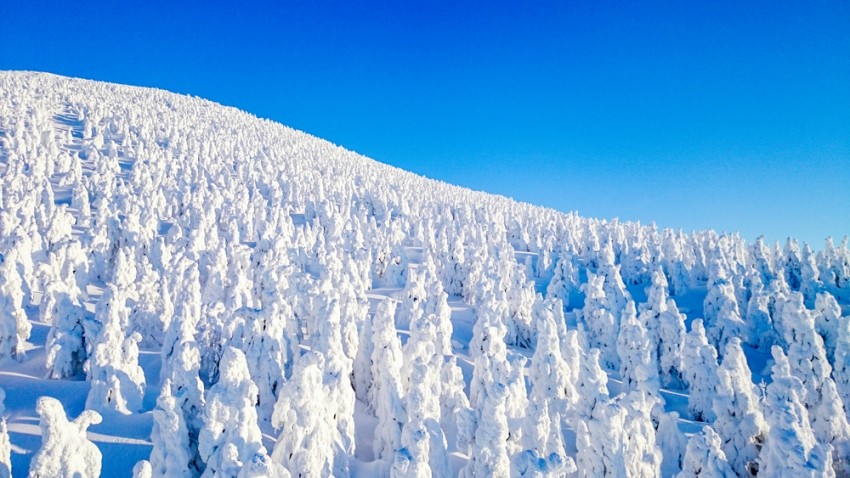 On the mountain range which forms the border of Yamagata and Miyagi Prefectures sits Mount Zao. During summer, the mountain attracts visitors to its Okama Crater and beautiful hiking trails. In the winter, the nearby hot spring town of Zao Onsen turns into a ski resort.
Zao Onsen is located about 880 meters up on the side of Mount Zao. It is known for its acidic waters, with PH levels reaching close to 1. Unfortunately, the magnificent outdoor bath, which is a highlight of the town during warmer months, is closed during winter.
Yamagata's local specialties and gourmet foods
Fruits including cherries and European pears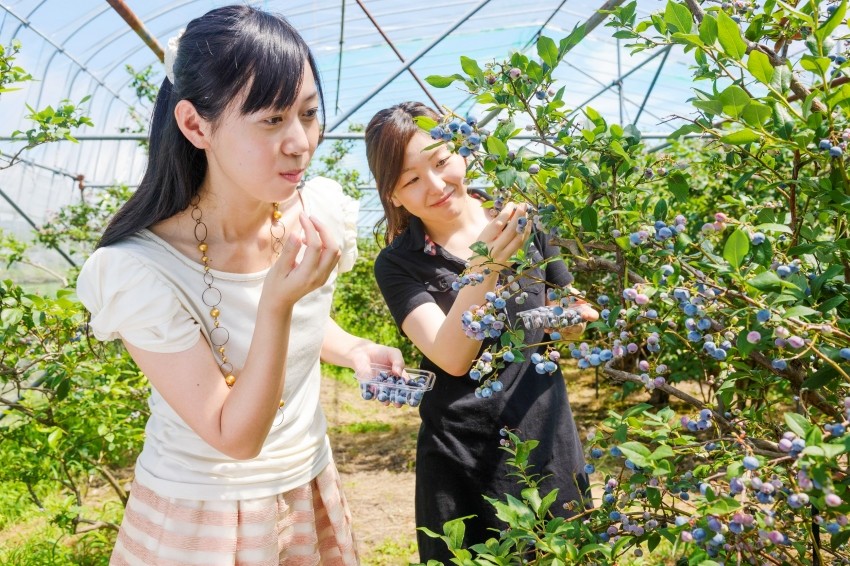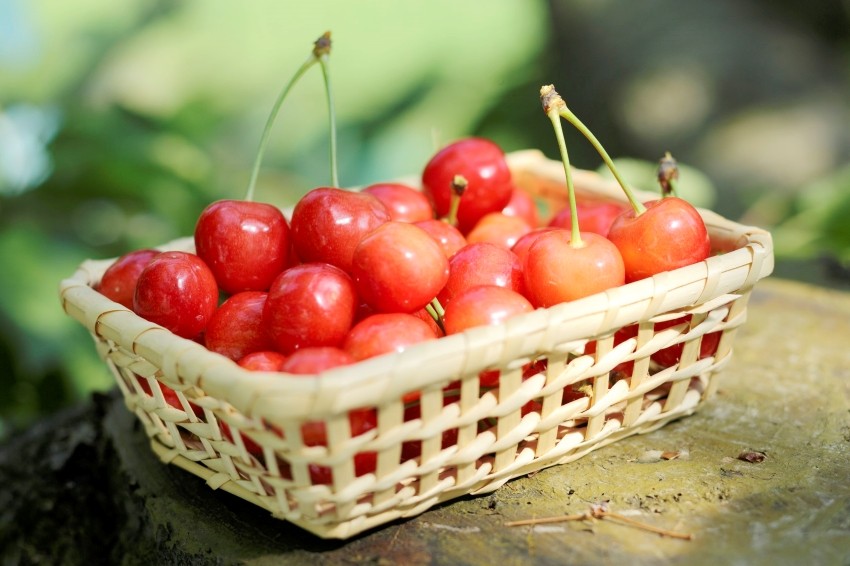 A location so famous for it's abundance of fruit that it is known as "the kingdom of fruit", boasting number one in Japan for the amount of cherries and European pears produced. There are multiple places within the Prefecture where you can go and experience fruit picking for yourself.
Yamagata's Imoni Festival! Stewed in a pot 6.5m in diameter!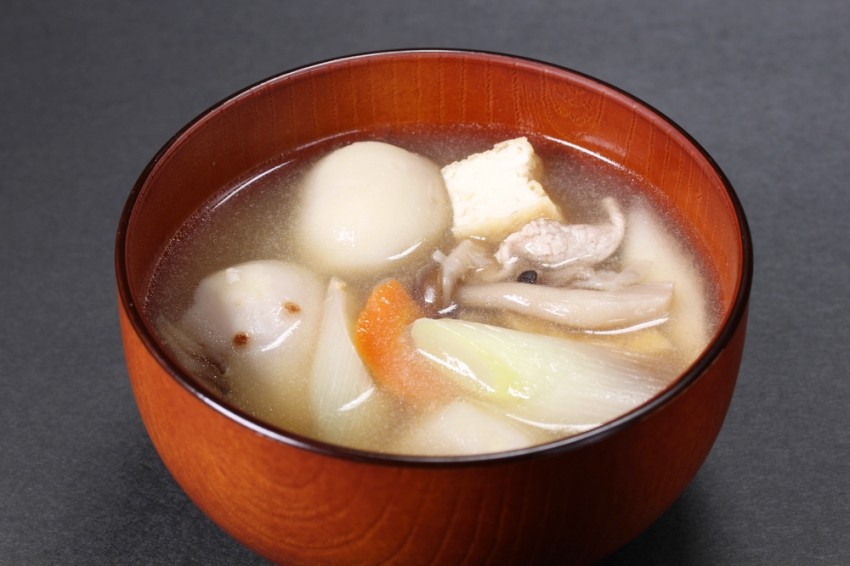 When Autumn comes around in Yamagata Prefecture, an imoni festival is held nearby the dry riverbed. An imoni is a type of hot pot dish that includes things such as potatoes, taro, beef, konnyaku, spring onion and many other various ingredients. Not only this, but in Yamagata city, what is called "the biggest imoni festival in Japan" is held where the dish is cooked in a pot that has a diameter of 6.5m!
The festivals of Yamagata
Hanagasa Matsuri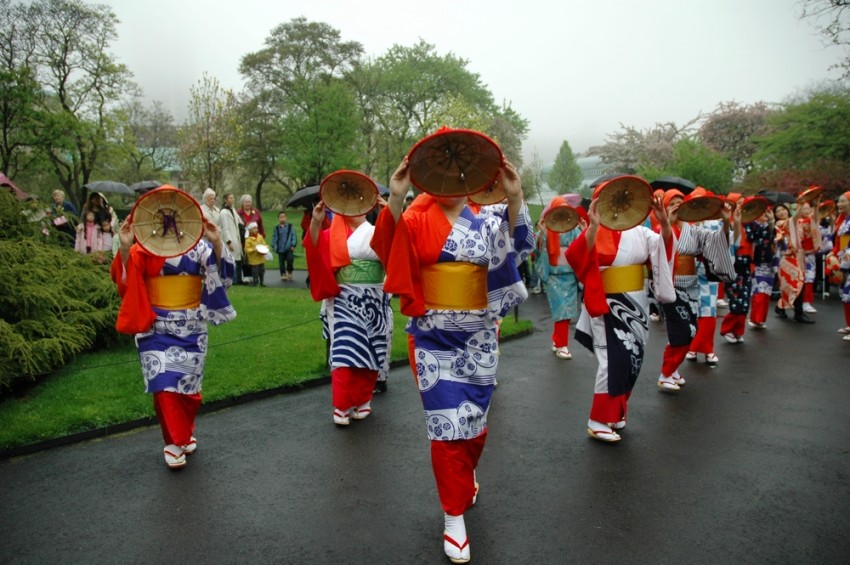 One of the most magnificent festivals in Yamagata, and all of Japan, is the Hanagasa Matsuri, which features over 10,000 dancers holding flower-adorned hats. The festival, which attracts over a million spectators, was first celebrated in 1964. There are usually over 100 different dance routines performed during the course of the festival, which lasts August 5-7.
The procession departs from Tokamachi Corner, which is about a 10 minute walk from JR Yamagata Station, and arrives at Bunshokan Hall.
Yamagata International Documentary Film Festival
Yamagata City also features Asia's first international documentary film festival. This biannual festival takes place over the course of a week during October. In 2017, the festival will take place October 5-12. Independent filmmakers flock to this festival, as it is an opportunity for Asian and Western artists to meet and enjoy each other's work.
Directions from Tokyo to Yamagata
There are 2 common ways to get to Yamagata from Tokyo; the bullet train and airplane. If you're planning to use the bullet train, it takes around 3 hours from Tokyo station to reach Yamagata station. By plane, you need to choose to either land in the Yamagata or Shonai airport. For people wanting to visit Yamagata city, Yonezawa, Tendo, or Zaō then Yamagata airport is the best choice, for Tsuruoka and Sakata, Shonai airport is better.
[Survey] Traveling to Japan
Recommend