Autumn Flavours: Spring onions & Mushrooms Au Gratin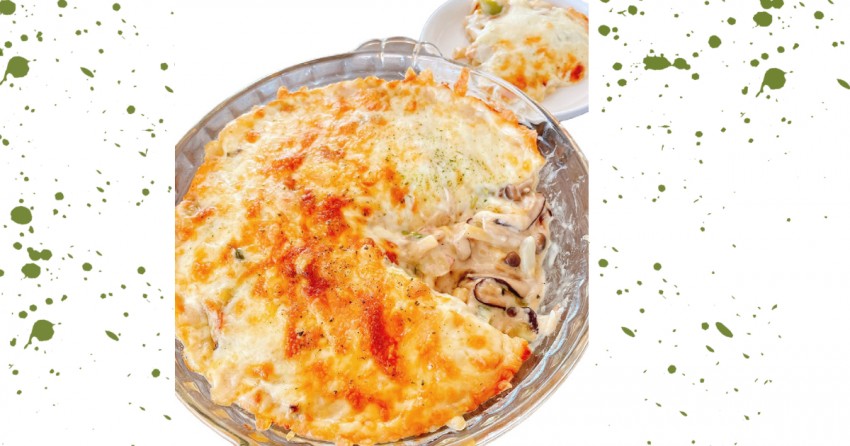 Autumn in Japan offers a handful of in-season ingredients to get you in the mood for autumn. When speaking of representative autumn flavors, it has to be mushrooms! This time, we will introduce a recipe for a gratin-style dish that is perfect for the cooler season.

Ingredients for Spring onions & Mushrooms Au Gratin (2 servings)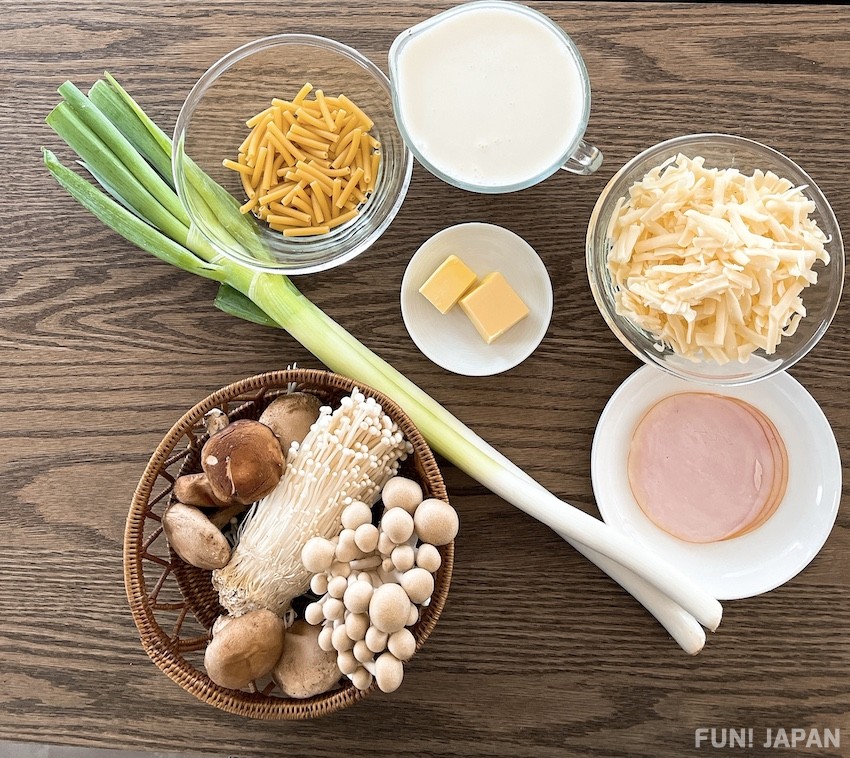 2 Japanese spring onions



200g mushrooms (any variety)
2 slices bacon (thinly sliced) (25-30 g)
60g macaroni
500ml milk
1 bouillon cube
40-60g shredded cheese
Salt
2tbsp butter
2.5 tbsp flour
Pepper to taste
How to make Spring onions & Mushrooms Au Gratin
Slice the spring onion diagonally into 1cm wide slices. Cut off the roots of the mushrooms and cut them into bite-size pieces or divide them into clusters. Then cut the bacon into 1cm wide strips.



Boil water in a pot and add some salt. Boil the macaroni for a little longer than indicated on the package, then drain.
Put the butter in a frying pan and melt it over medium heat. Fry the bacon and the spring onion. When the spring onions become soft, add the mushrooms and sauté until soft. Sprinkle with flour and mix until smooth.
Pour milk into the frying pan on step 3 all at once and stir well. When it becomes foamy, break the bouillon cube and add the pieces in, then add 1/3 teaspoon of salt and a little pepper to adjust the taste.
Add the macaroni and simmer for 10 minutes, stir occasionally to prevent the bottom from burning, then pour into a heatproof dish. Sprinkle with shredded cheese and bake in a toaster oven (or an oven preheated to 200°C) for 10-15 minutes until golden brown.
Related Articles
[Survey] Traveling to Japan