【Encounter with the Unknown】What does cicada taste like? Capsuled insects found inShibuya, Tokyo
As I said in the 2,000 yen gacha-gacha splurge, the latest capsule toys are not necessarily limited to "toys". This is now an era where anything can be a gacha-gacha product, such as hotel accommodation tickets, airline tickets, meal tickets, etc.

Among these, it seems that the previously introduced "Kome to Circus", which offers gibier cuisine and insect food, is now selling edible insects in the form of capsule toys. What's more, there are cicadas, superworms, and Queen Weaver Ants inside. The brave hero (me) has plunged into unknown territory on behalf of all FUN! JAPAN readers, get ready for the culinary adventure of a lifetime!
Found in Shibuya! Gacha machine where insects lurk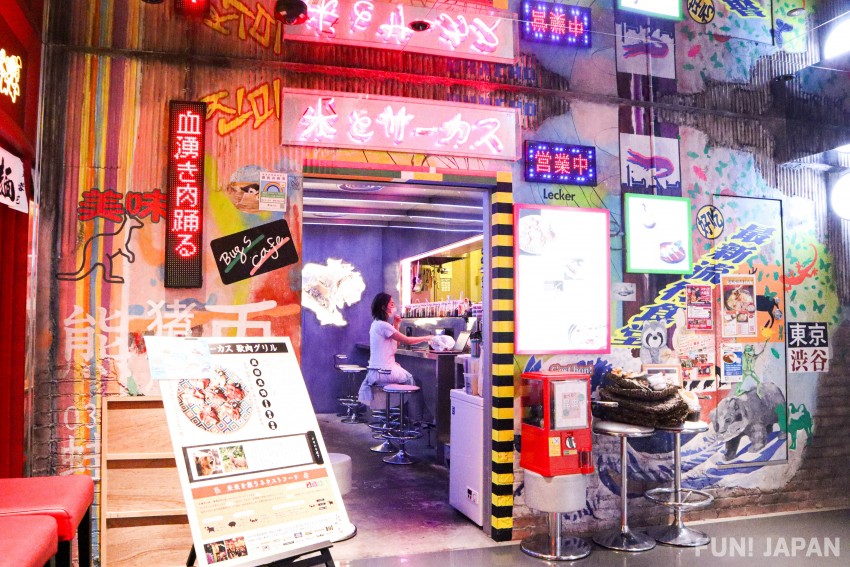 The place is "Kome to Circus Shibuya PARCO store" (米とサーカス 渋谷PARCO店) located in Shibuya PARCO, where I myself have so far visited several times. The store offers game meat as hamburgers, fried chicken, insects as dumplings (!), parfaits (!!), and even sodas (!!!), no wonder why it has been featured in many media and has become a talk-of-the-town store.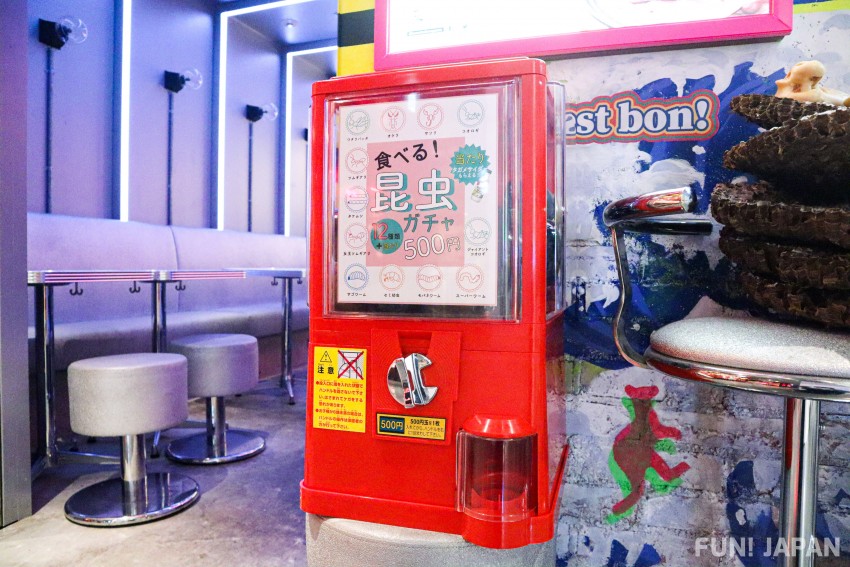 What I found at the store was the gacha machine that is the focus for this time: "Taberu! Konchu Gacha" (食べる!昆虫ガチャ). Newly installed from May 2022, it sells edible insects which are a different point of view from ordinary ordered dishes.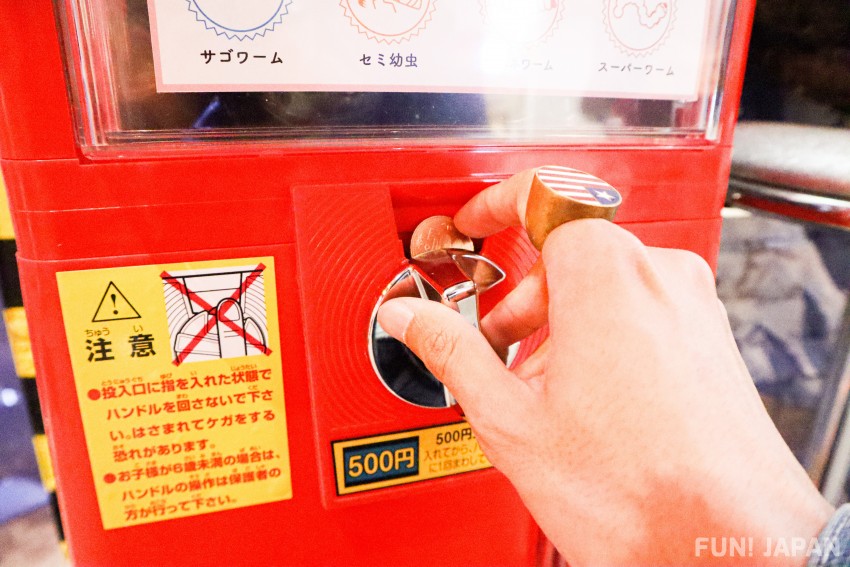 The price you may be wondering about is 500 yen per spin. There are 12 types in the lineup, including cicada larvae, weaver ants, bamboo worms, grasshoppers, superworms, two-spotted cricket, and giant crickets.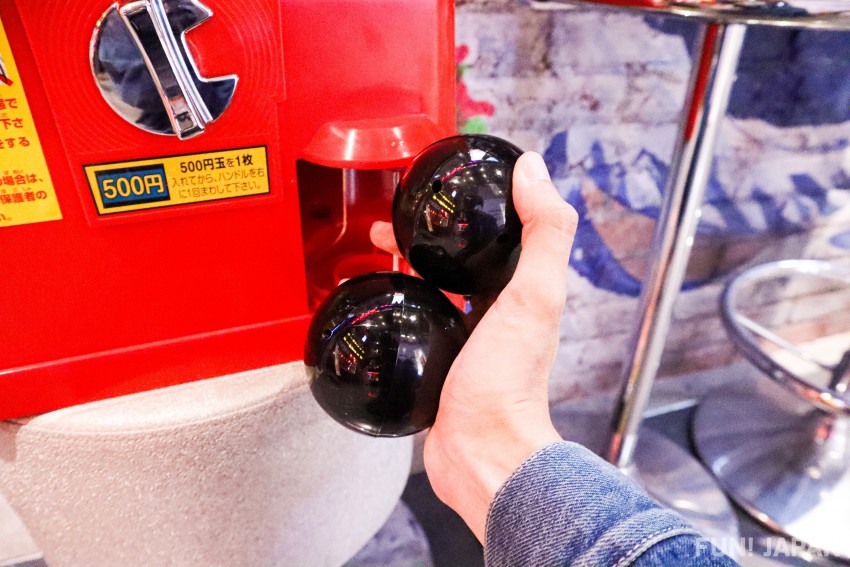 What came out was a mysterious black capsule whose contents could not be seen at all. Half excited, half scared, I decided to draw a total of 6 capsules.

It's finally time to meet the nutritious insects!
I feel more nervous than usual compared to the opening of a normal gacha-gacha (because there are insects inside the capsule). Time to muster up the courage and open them all!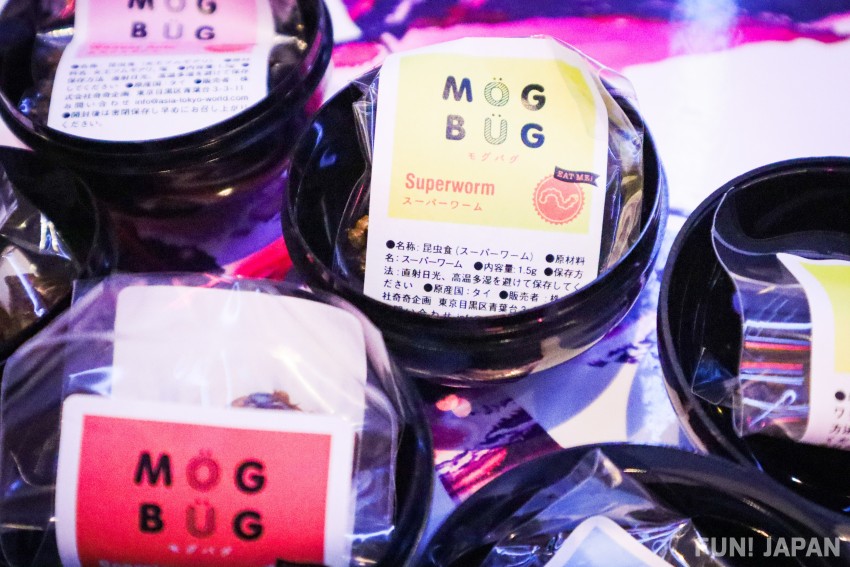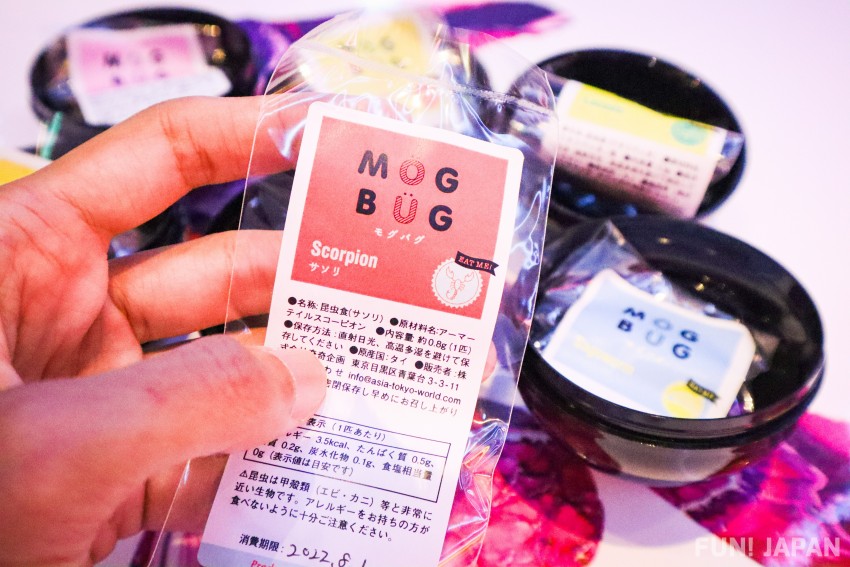 The contents inside look like this - the name and nutritional content of each product is clearly stated.

Although there are differences depending on the species, some insects actually contain more protein, vitamins, and minerals than meat or fish. For example, crickets have a high protein ratio of 50 to 75%, and are also rich in minerals, B vitamins, dietary fiber, and omega-3. So this is exactly what "You can't judge a book by its cover." means.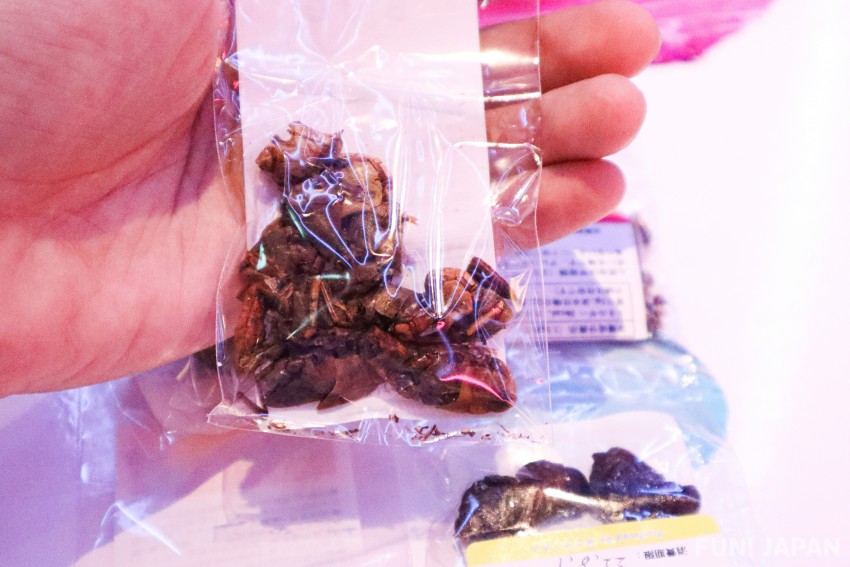 Look at the back of the package and be greeted by the main insects of the package (the image above is a visually impressive locust)!
An encounter with an unknown taste that puzzles the tongue
Here I will talk about the most important thing, what does it taste like? I believe many readers are curious about it. In conclusion, it's a taste I've never experienced before, so I can only compare it with foods that taste similar. (if I say "tastes like chicken", then it is a taste within the range of common imagination, but if I say "cicada's taste", can you imagine it?)

Here's a food report from me who kept eating edible insect. Read on!
↓
↓
↓
【Caution for those who are afraif of insects】
↓
↓
↓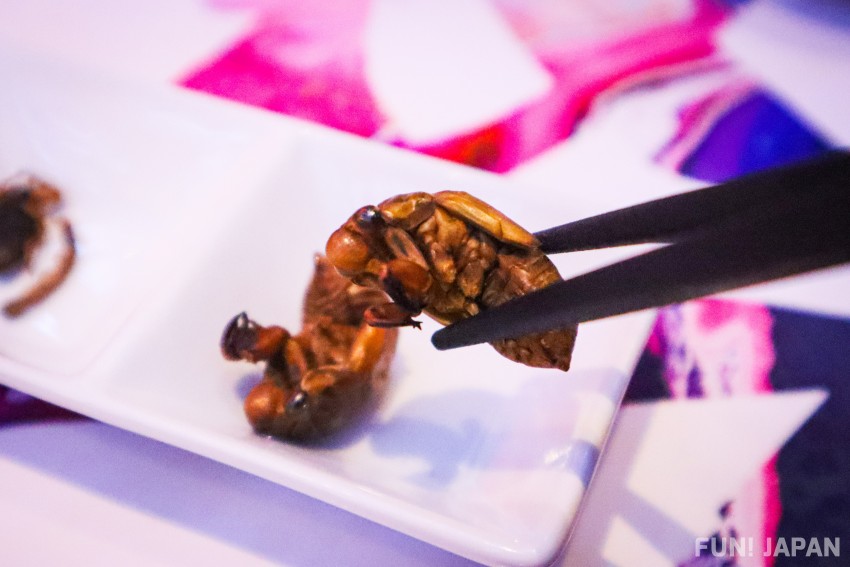 The first on my plate is the cicada larvae.

As you can see from its appearance, it feels like eating crispy roasted nuts that are large enough to fill you up.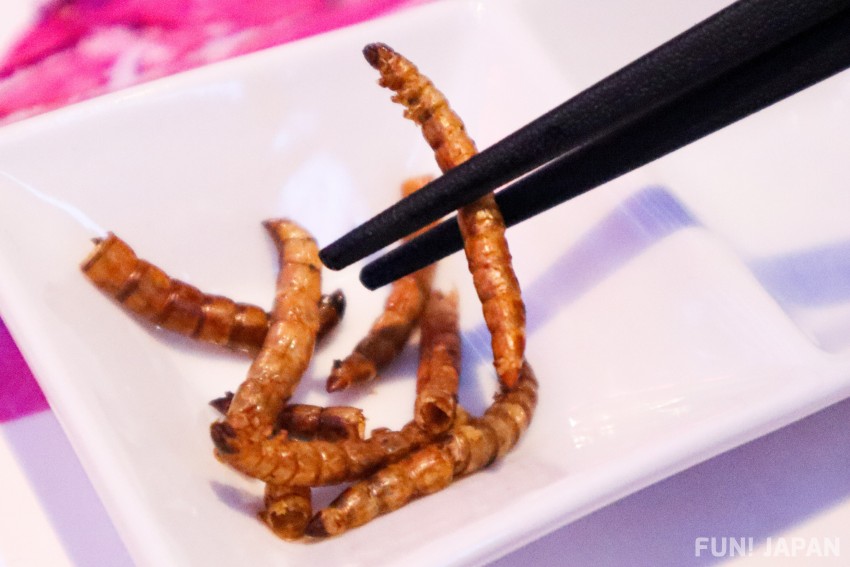 Next, the superworms.

I would probably scream in terror if I encountered them while they were alive, but today I ate it all in seconds because the salty flavor and crispy texture are irresistible. If you have sake or cola close at hand, it's a dish that will make your stomach happy.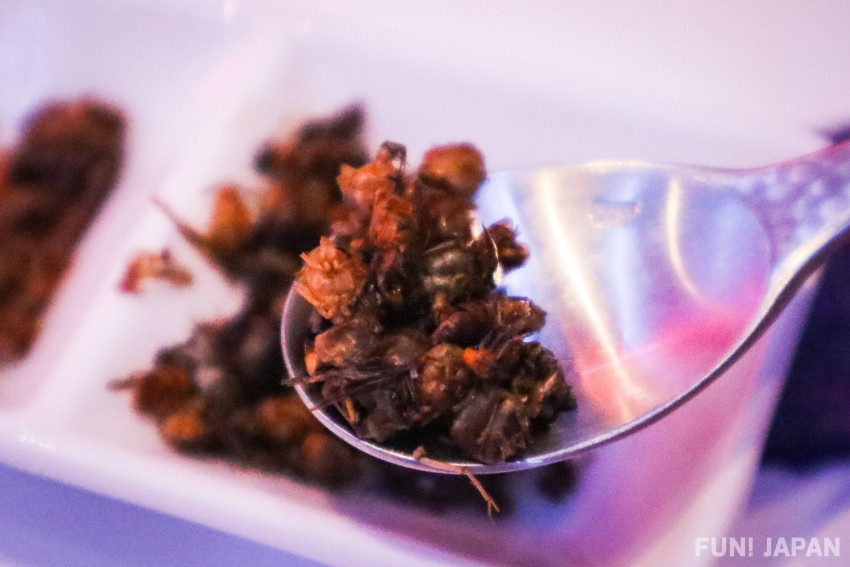 The third item is queen weaver ants.

It has a slight astringency, and it feels like a middle ground between dry tea leaves and corn. It is dried and seasoned with only salt so that you can enjoy the original taste of the ingredients.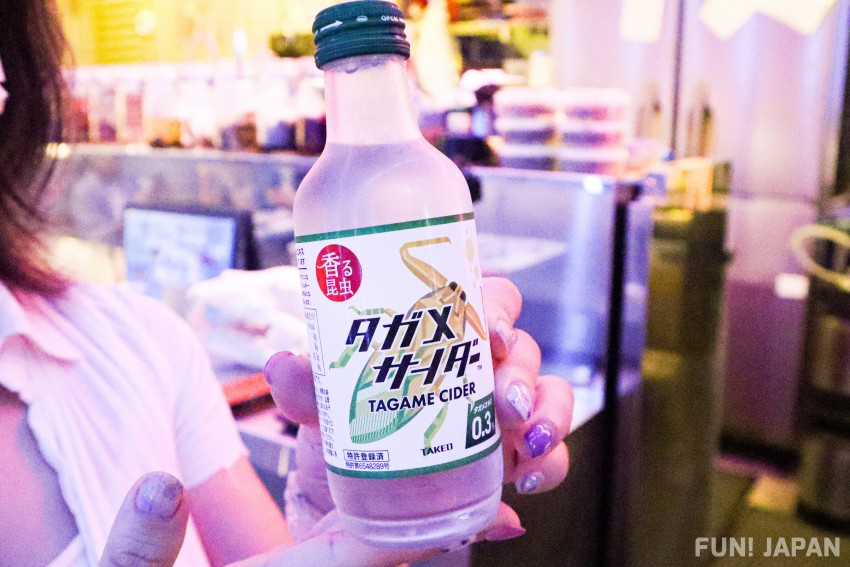 In addition, if you draw a big reward (golden capsule), you can exchange it for the insect drink "Tagame Cider". It is said that it is a drink that faithfully reproduces the fruity scent using water bug extract. How about throwing away your prejudice and take on the challenge?

There is a series of mysterious taste that I have never experienced before, here in Shibuya. And I sincerely hope that the day will come when "cicada-flavored" and "ant-flavored" will become well established in the world.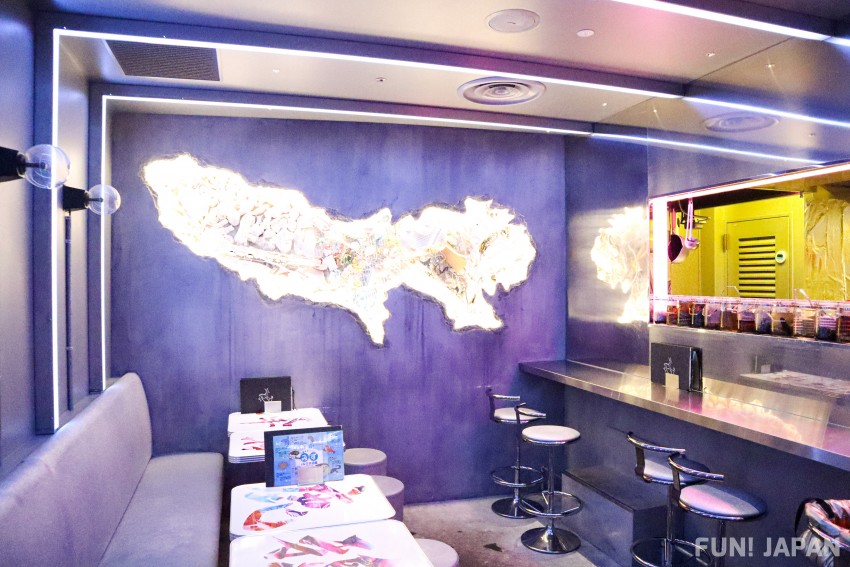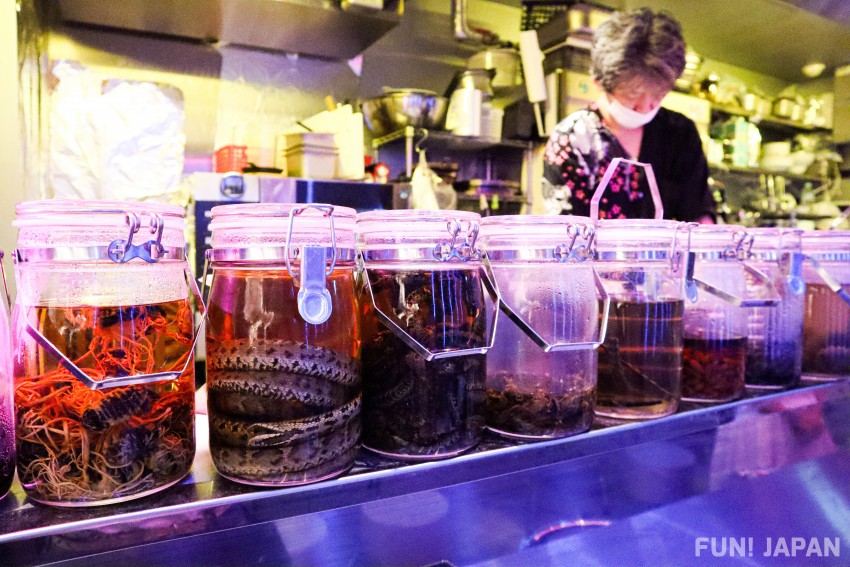 Store Information

Name: Wild Game Meats & Insect - Kome to Circus Shibuya PARCO store
Address: Basement 1F of Shibuya PARCO, 15-1 Udagawacho, Shibuya City, Tokyo
Opening hours: 11:30-23:00
*Tuesdays from 17:00
Official website: https://asia-tokyo-world.com/
[Survey] Traveling to Japan