Not for the Squeamish: The Weird and Wild Menu of "Kome To Circus"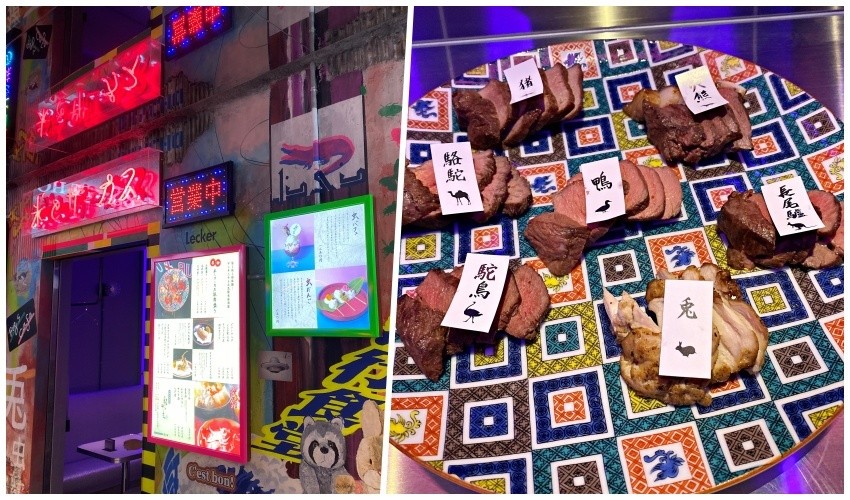 Walking down the alleyway until you see a shop covered in neon lights, I don't believe there is a single person who wouldn't stop after seeing just some of the items on this menu...a parfait that includes a completely intact bug, wings and all, roast whole crow and many more items that will definitely make you stop and think twice. After standing there wondering what all this could be like, my interest got the better of me and I decided to enter. This izakaya is called "Kome to Circus" and is located on the first basement level in SHIBUYA PARCO's CHAOS KITCHEN food hall.

Awesome Dishes You Never Knew Existed! The Bird, Beast, and Insect Izakaya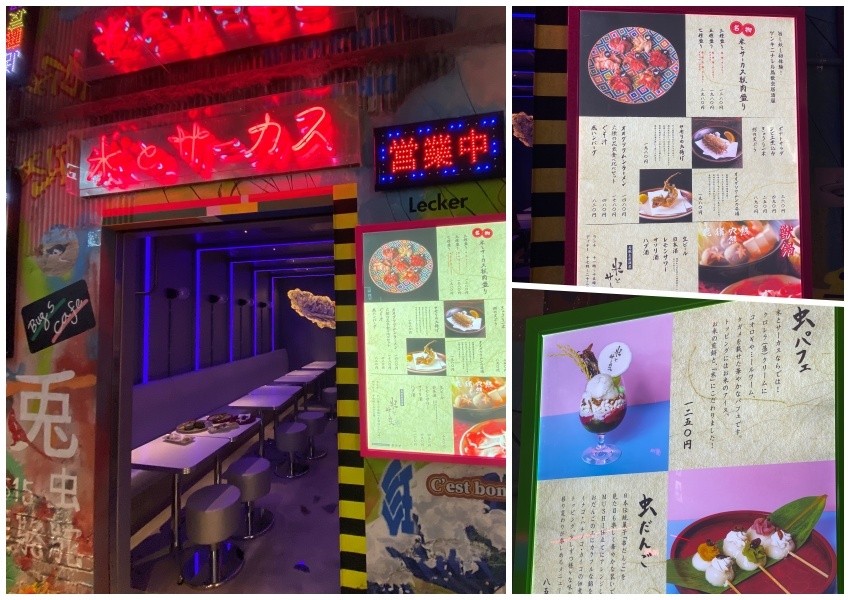 A delicious and maybe intimidating experience at first, this is an izakaya based on the concept of providing food and drink that can cheer anyone up, with a special line in wild game and insects. Throw away any preconceptions you might have and have fun trying some delicious dishes in this multi-cultural experience. At night this has the lively buzz of a friendly izakaya whilst during the day it is your typical diner. Let's take a look at some of the dishes!
These dishes are either awesome or awful!
※If you are a little bit squeamish, you may not enjoy some of the following photos of dishes, so be warned, otherwise read on!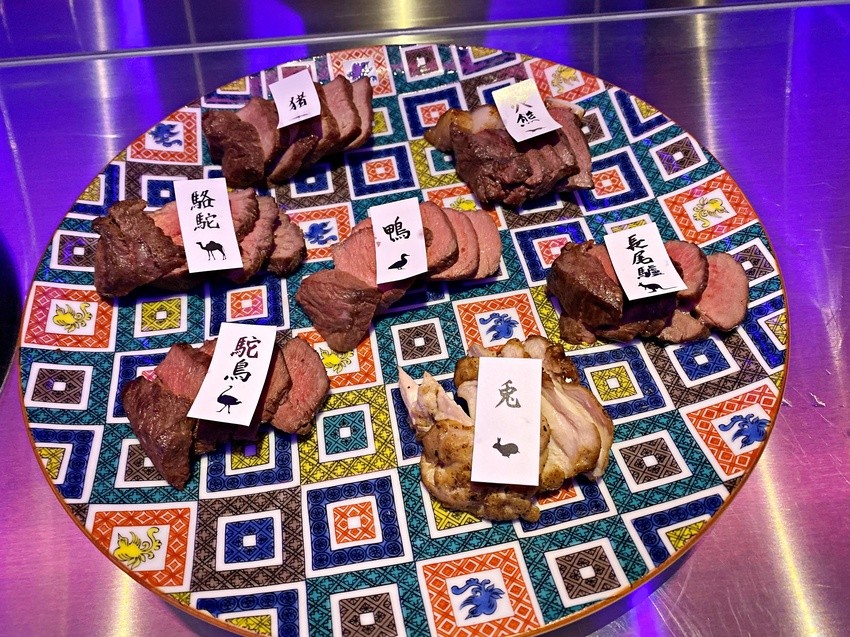 After enquiring about their most popular and famous menu item it seems to be the plate of assorted wild game meat, so this was one thing I had to try. As well as wild boar, the plate consisted of camel, bear, rabbit, ostrich and more. A card with name of the animal in Japanese and an illustration is placed on top of each serving of meat in Japanese so you know what you are eating.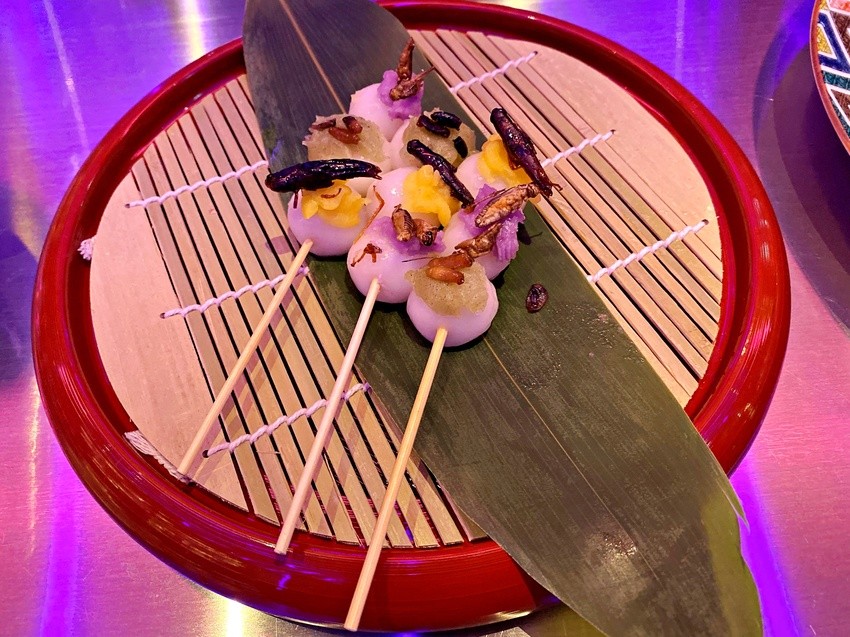 The next dish was a protein-packed dessert, "Mushi Dango" ("mushi" means insect in Japanese). The dish consists of three skewer sticks of mushi atop dango (sweet rice dumplings).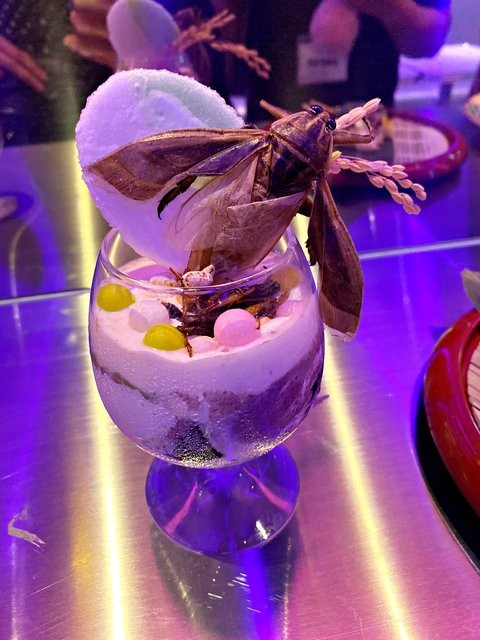 One other dessert which certainly created a striking visual impact was the "MUSHI Parfait" which, just as the name suggests, is a parfait adorned with an enormous insect, specifically "Lethocerus deyrollei" which is a type of giant waterbug. Is there really anyone who would try and eat this?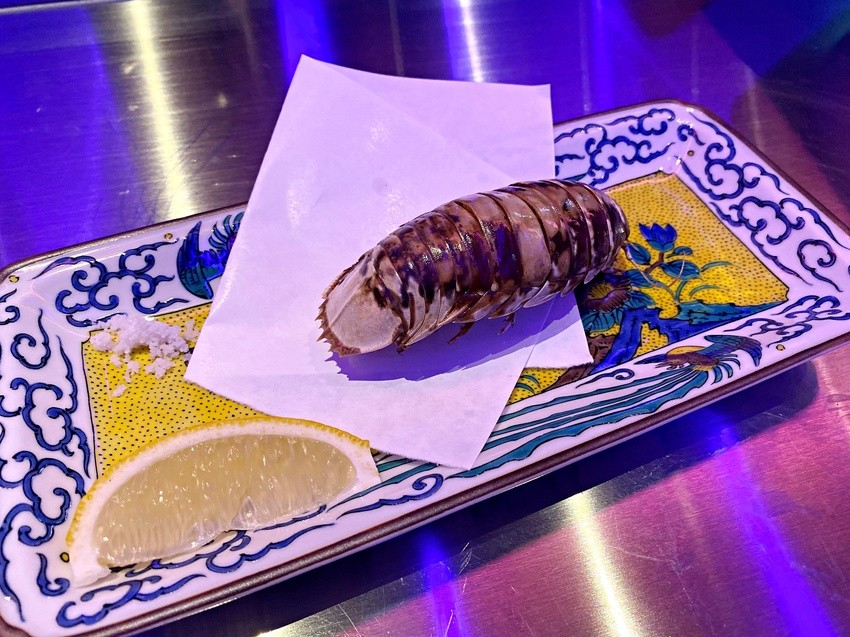 Probably one of the most surprising dishes on the list is the large "Fried Bathynomus doederleinii" which is a giant isopod that is found in the deep waters of Suruga Bay of Shizuoka Prefecture. Apparently, it tastes similar to a shrimp and is fried, carapace and all.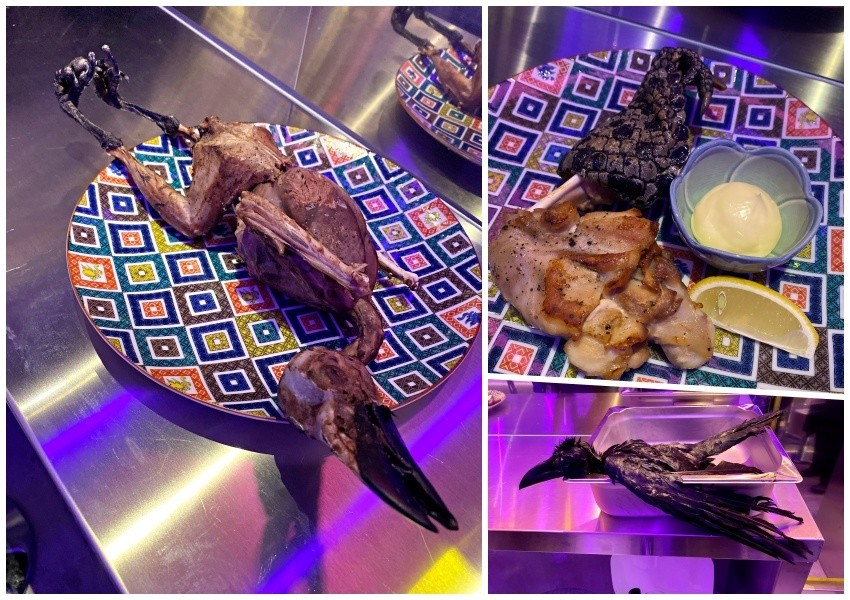 Some other delicacies on the menu include crocodile legs, and a whole roast crow, head, beak and claws. For people who would like to eat these rare dishes, and for whoever might want to eat insects, this is an eatery we definitely recommend! Please give "Kome to Circus" a visit!

Spot Information
Name: Kome to Circus

Address: 15-1 Udagawacho, Shibuya City, Tokyo B1 CHAOS KITCHEN
Open Hours: Mon-Fri 11:00~15:00, 17:00~23:00/ Weekends 11:00~23:00
Seats: 24
[Survey] Traveling to Japan