【Tokyo Harajuku】Latest capsule toys in Japan costing a mere few hundred yen
Why is it that every time I find a capsule toy (commonly known as a "gacha-gacha"*1) machine, I just feel the urge to spin it?

The excitement of not knowing what will come out,
High reproducibility that can almost be mistaken for the real thing,
And the great feeling when you are able to collect them all.
The fact that you can get so much satisfaction for just a few hundred yen is no wonder that capsule toys continue to loosen the wallets of people of all nationalities, ages, and genders.
However, the latest capsule toys are not necessarily "toys". If you're hooked on capsule toys as I am, the latest capsule toys of 2022 that appear in this article will surely tickle your collector's soul!
*1: There are various names such as "Gacha" which is a registered trademark of T-ARTS Company,Ltd., "Gacha Gacha" which is a registered trademark of Bandai, and there are variations like "Gachapon", and "Gashapon" too.
*The information in this article is as of June 2022.
*All listed prices are for each spin.
Let's set out! Aiming for the latest capsule toy and going on a splurging trip...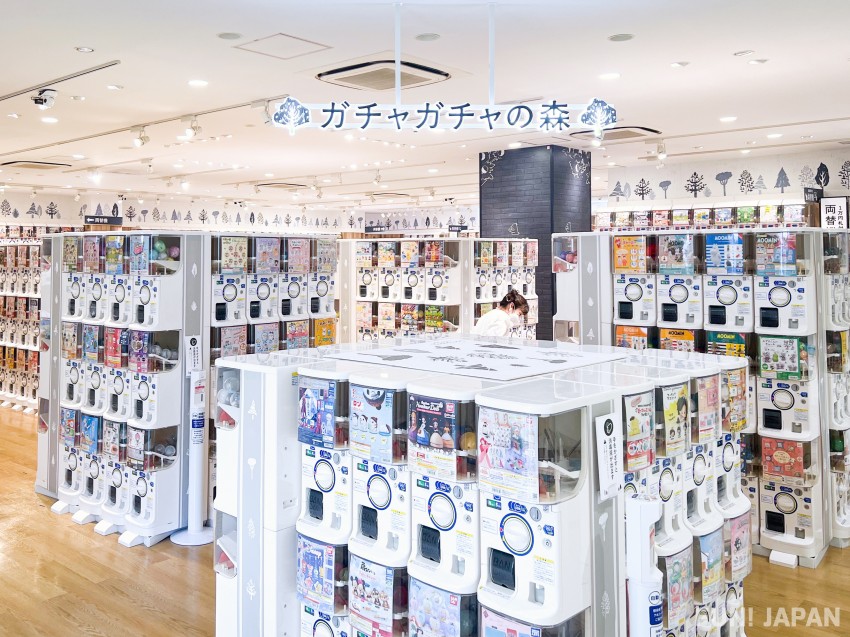 The Japanese capsule toy industry is said to have a market scale of over 45 billion yen annually. Many specialty stores have opened in major airports, terminal stations, shopping malls, spotting all over the country. Perhaps many of our readers may have used their leftover coins to spin capsule toys when they traveled to Japan too?

In order to report on the latest developments in capsule toys, which are evolving day by day, I came to the flagship store of the capsule toy specialty store "Gacha Gacha no Mori" (ガチャガチャの森 - literally means Forest of Gacha Gacha), which opened in Harajuku, Tokyo in February 2022.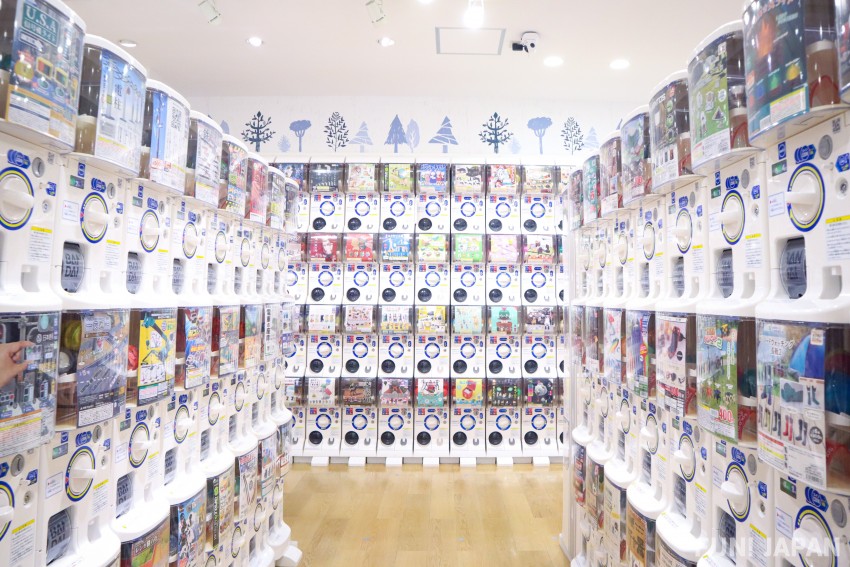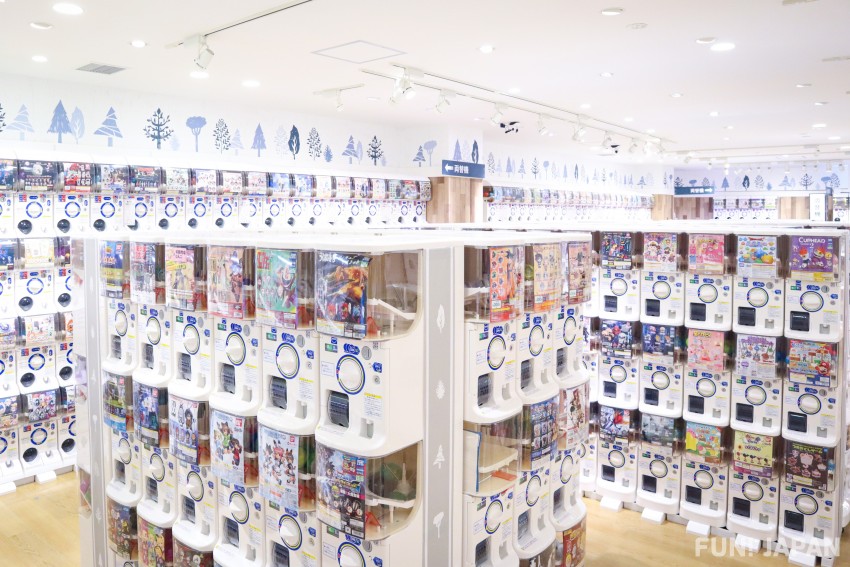 There are more than 1,200 "trees (capsule machines)" in the "forest (store)", with anime-related items, characters, Tokusatsu heroes (special effects transforming heroes), animals, miniatures, small items, etc., all from standard to extraordinary kinds, enveloping gacha fans within a vortex of excitement.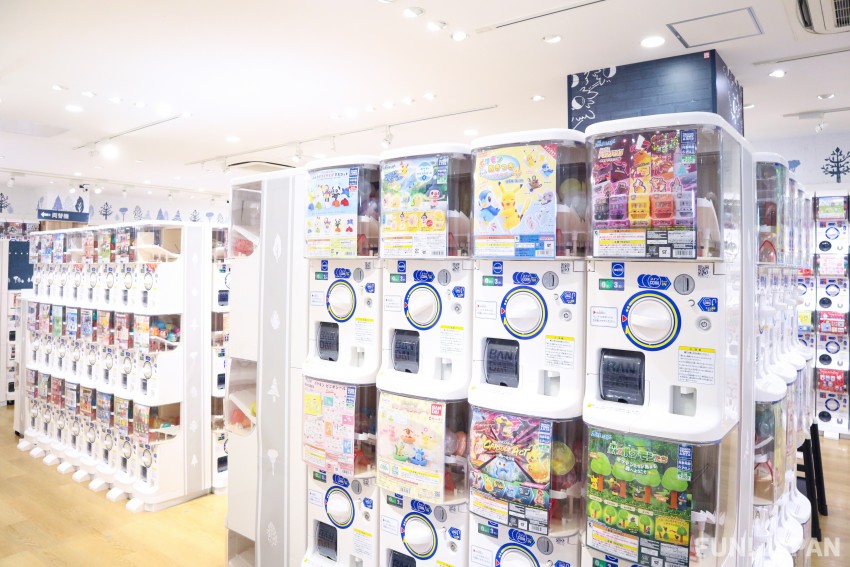 There are also faithfully reproduced miniature figures such as "Koala's March" and the menu of the family restaurant "Denny's". I have a feeling that 100 yen coins will be drawn in one after another, just like Dyson's vacuum cleaner.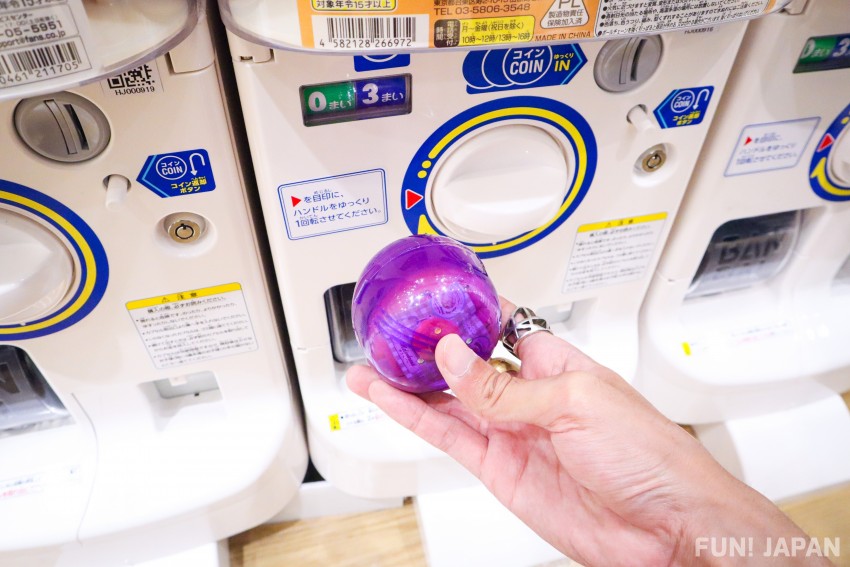 In order not to spend too much money, I set the upper limit of splurge today as 2,000 yen. Without further ado, let''s start spinning...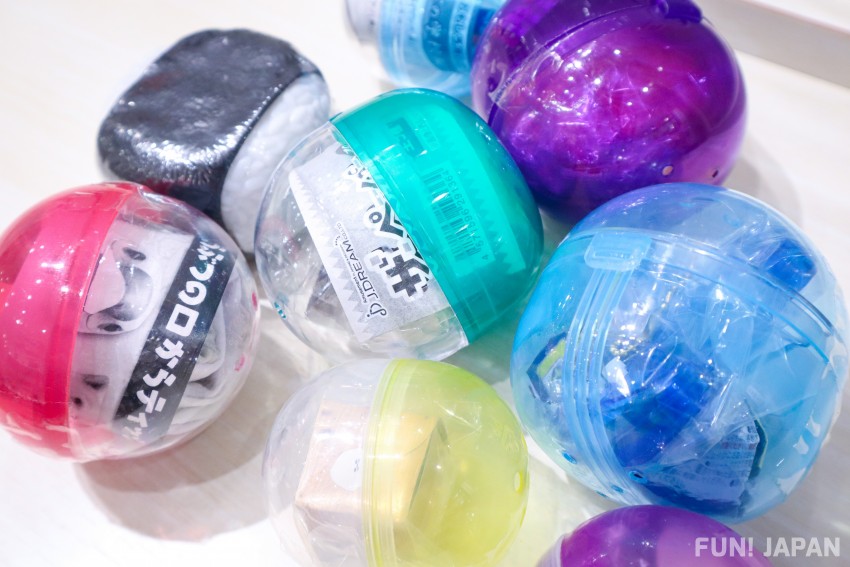 Today's loot is here (100 yen to 300 yen per piece). Now then, it's the gasha opening ceremony!
Capsule toys have evolved beyond imagination!
First of all, let's introduce the one that surprised me the most among the items I got this time.
The great deal gacha that you can twice the fun just from just buying once
"LCD mini game machine FIT" / 300 yen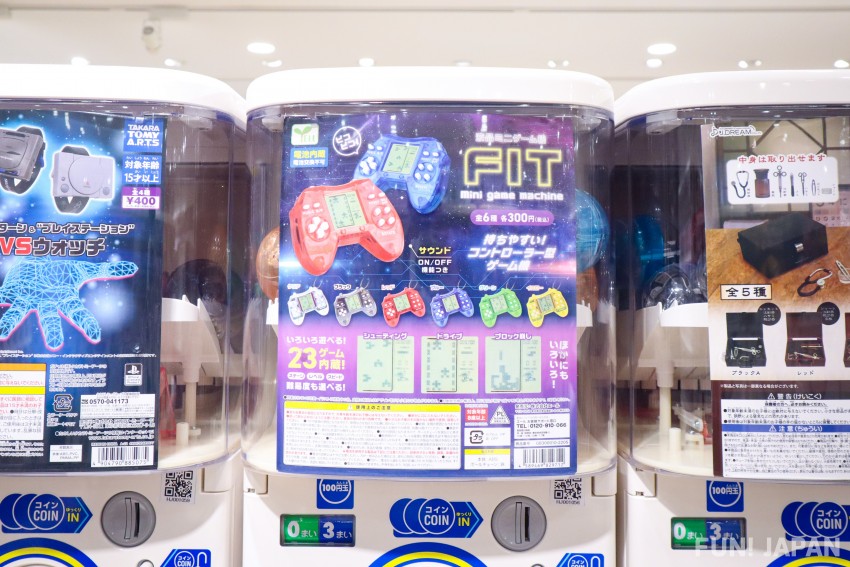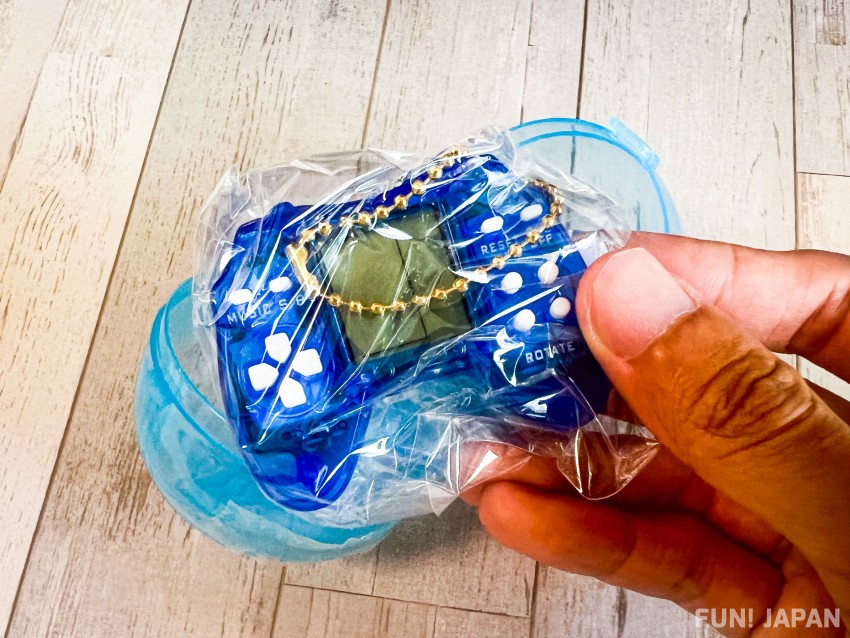 What's surprising is that it doesn't end with simply "spin the gacha → open the capsule → add to the collection", but because it has a built-in mini-game, you can enjoy it not once from opening the capsule, but twice (or even thrice or four times) by playing the game.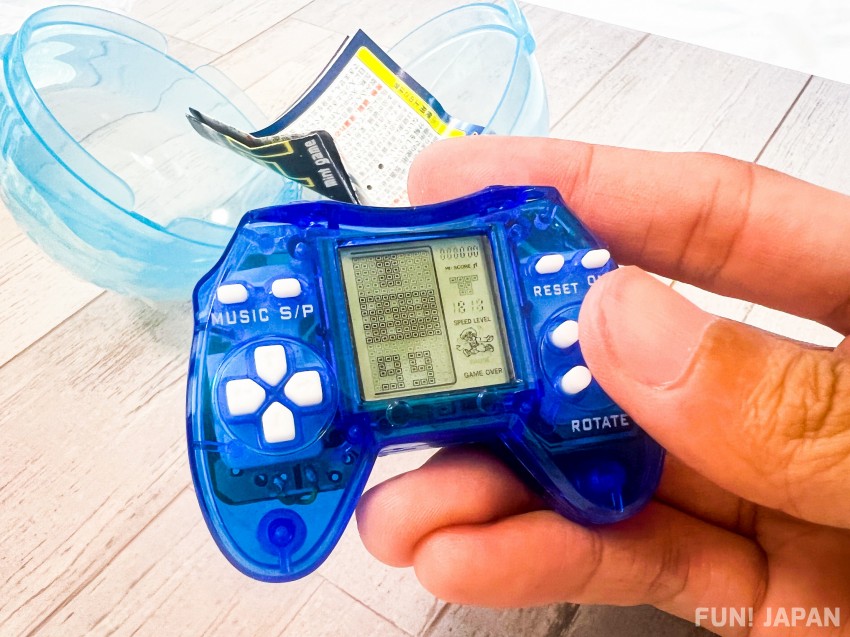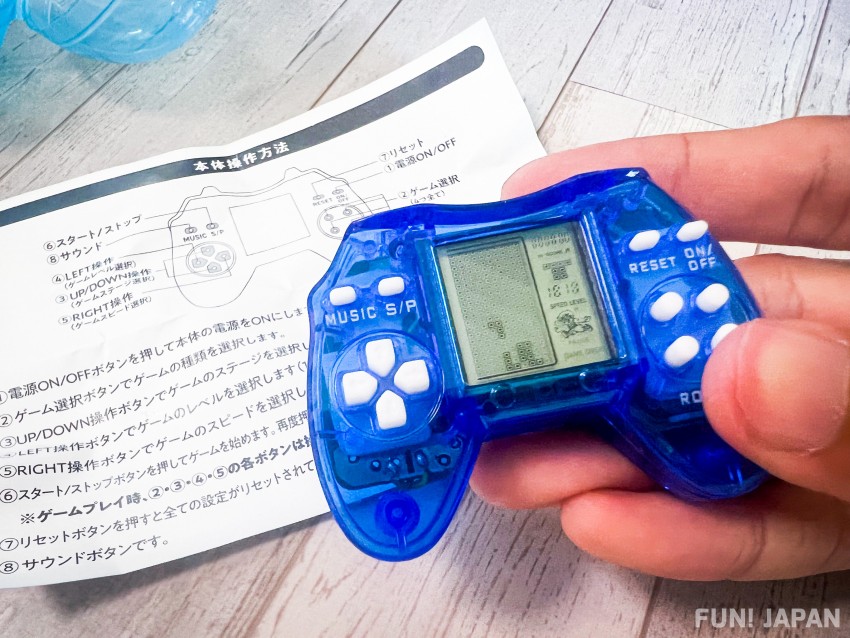 Not only it comes with built-in sound function, it is also equipped with 23 games where you can choose the stage, level, and speed. It reminds me of the 80's era when I was playing Breakout Clone with the original GAMEBOY. (nostalgic)

"Bread & Eco bag" / 300 yen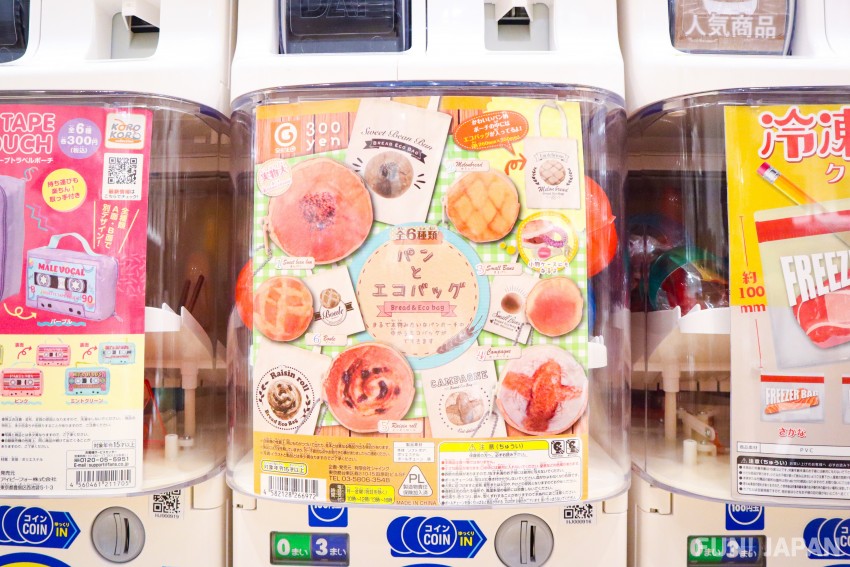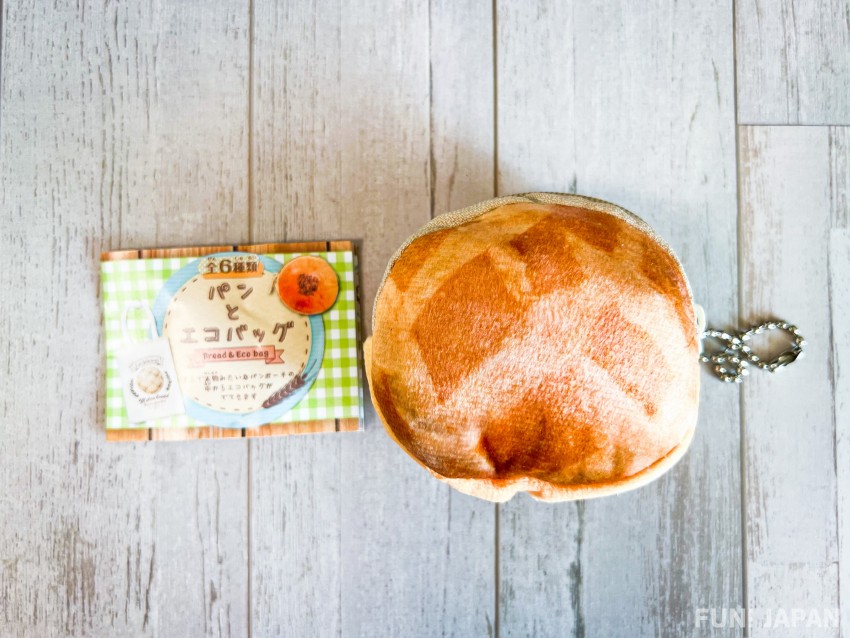 There are still many things that are "twice the fun". At first glance, this is an ordinary "bread", but...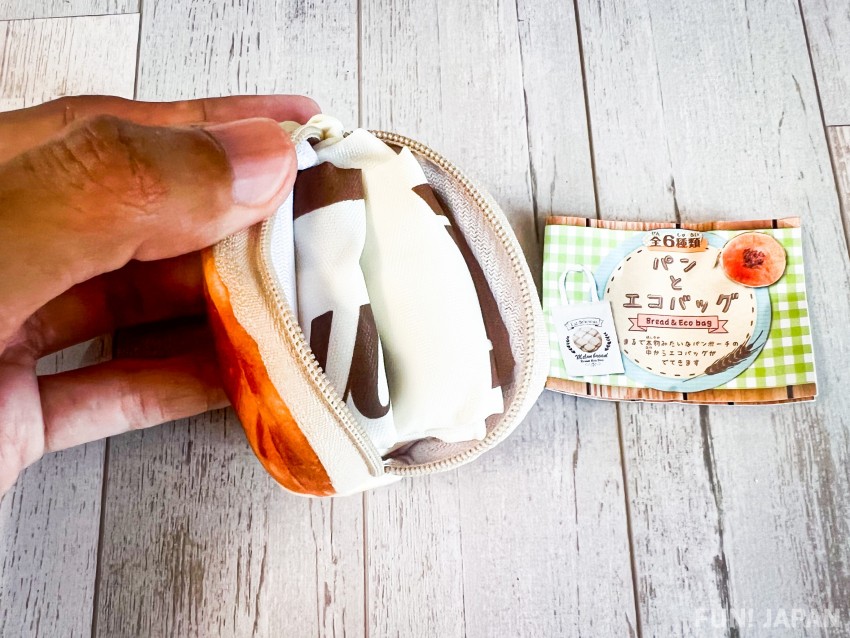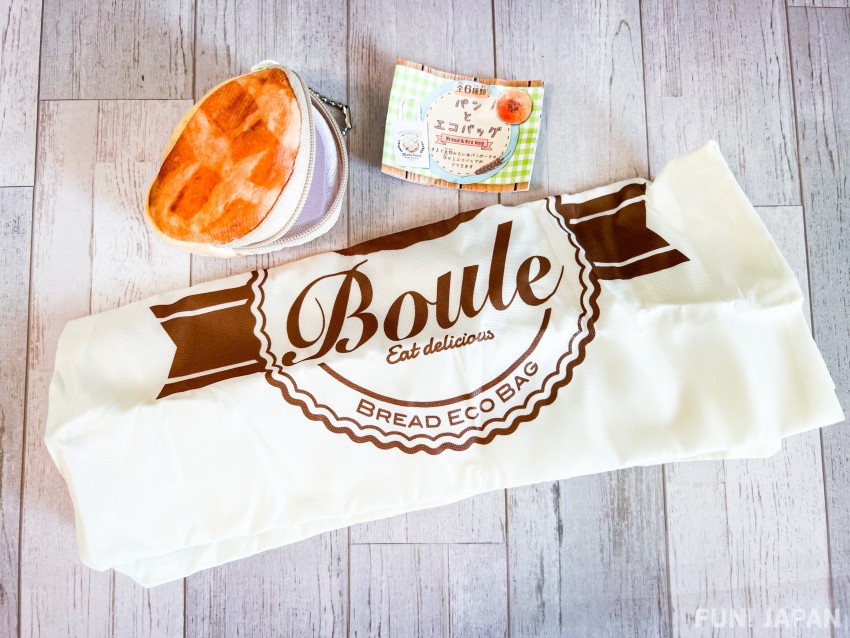 When you open the zip, an eco bag comes out of the bread-patterned pouch♪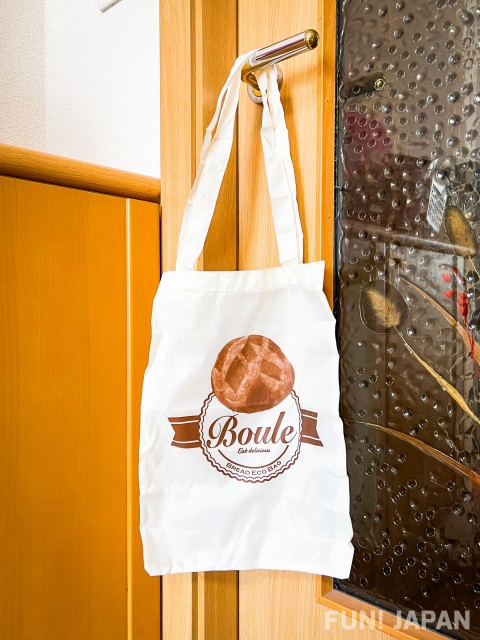 Moreover, it has a large capacity of about 26 cm x 35 cm. A size that can easily fit 5 paper cartons of milk.
"The Paper 10" / 200 yen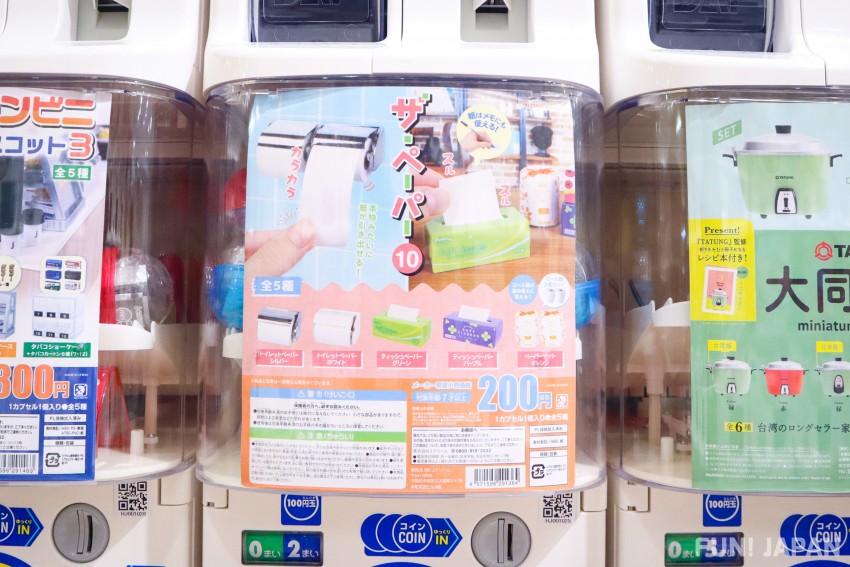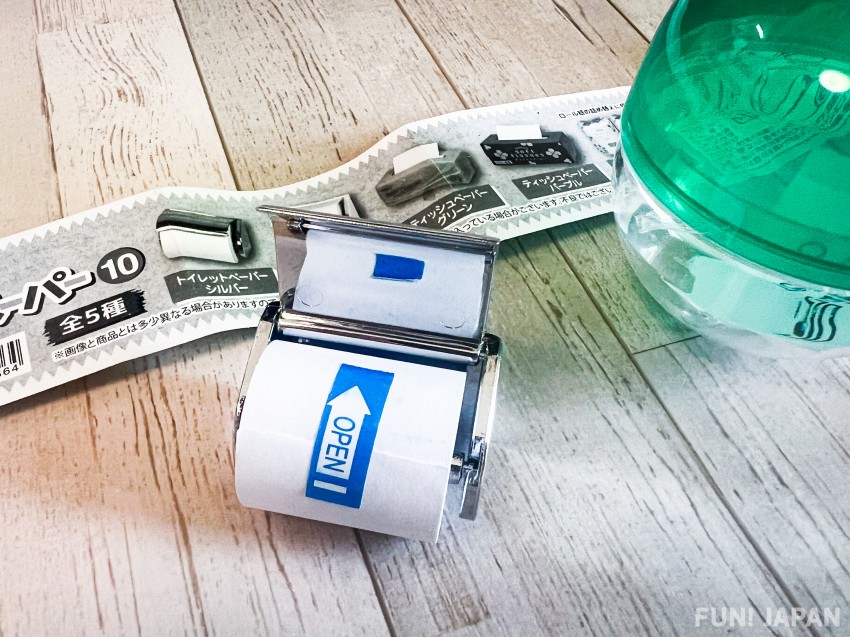 A playful design that turns toilet paper into a capsule toy. Even the smallest details, such as roll paper and toilet paper holders, have been faithfully devised.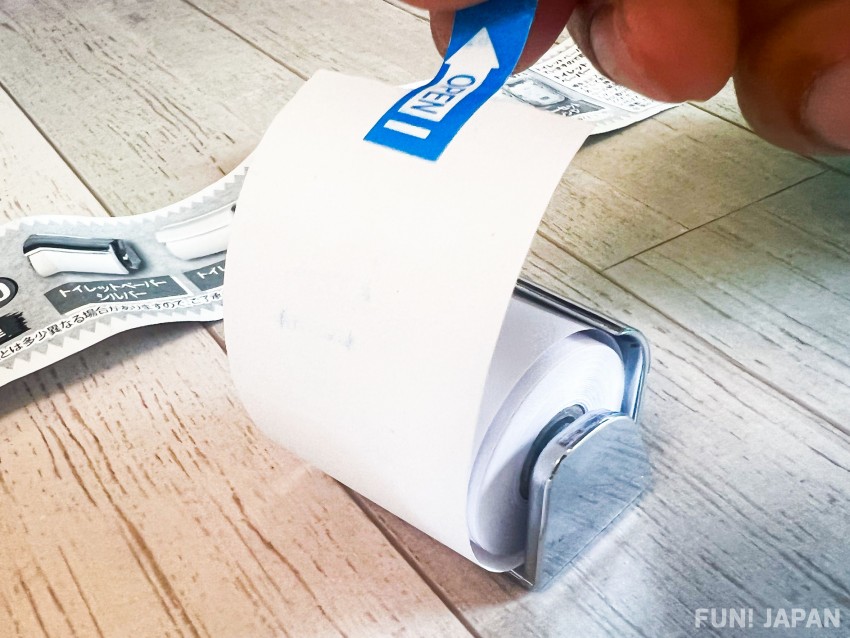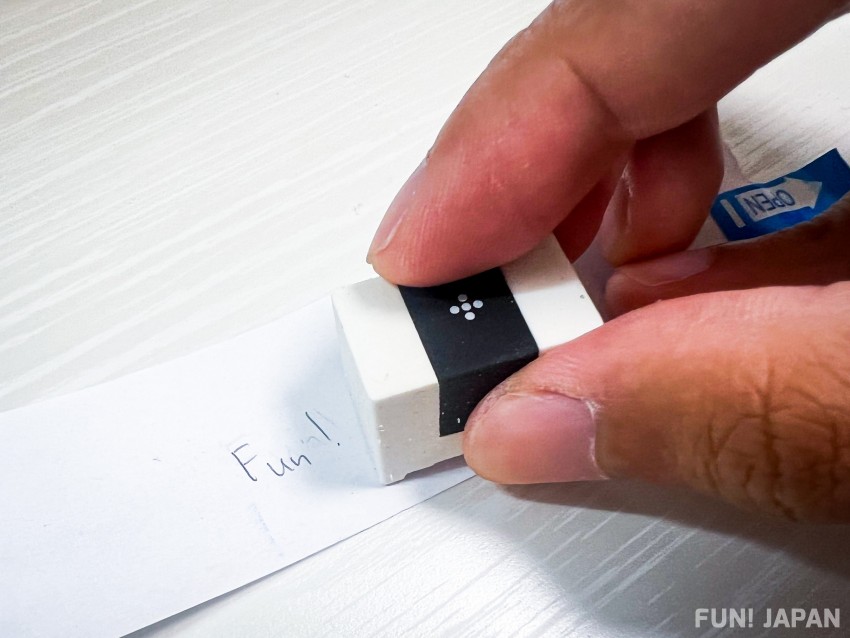 The "toilet paper" itself can be used as a note paper. Just like stocking toilet paper at home, I want to stock a large amount of this at my office desk.

Discovering more interesting capsule toys that would definitely make you surprised!
"Nandemo! Nori-maki Masking Tape" / 200 yen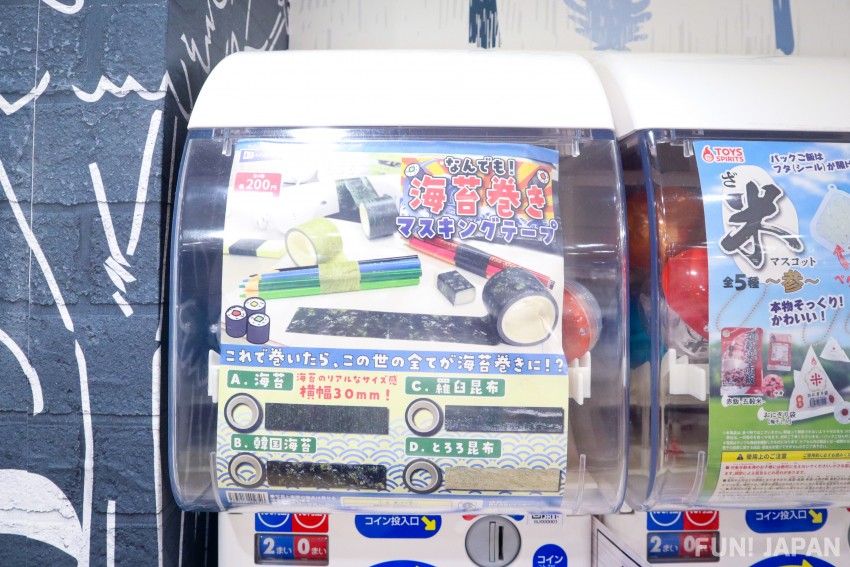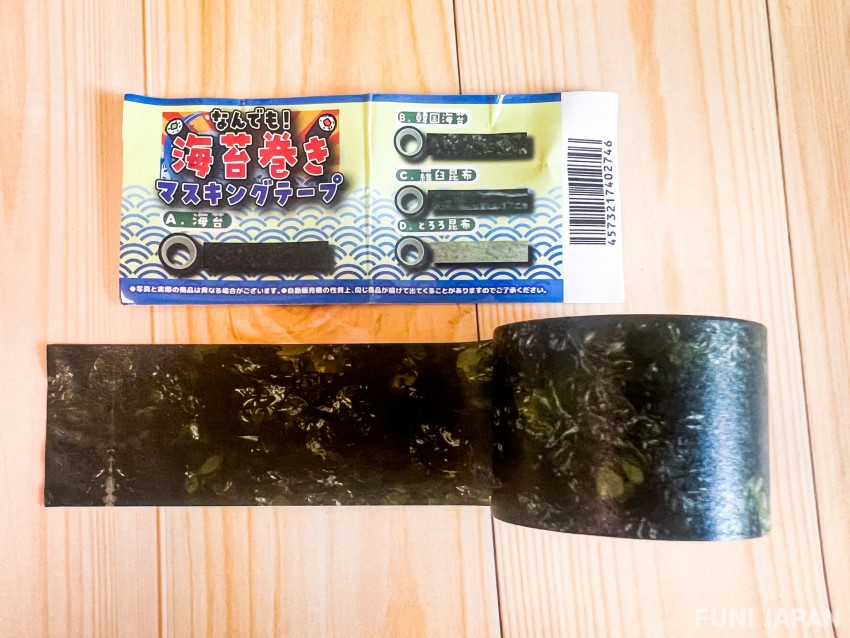 A masking tape that turns anything into seaweed rolls just by wrapping it. Be careful not to actually eat it just because it looks too real.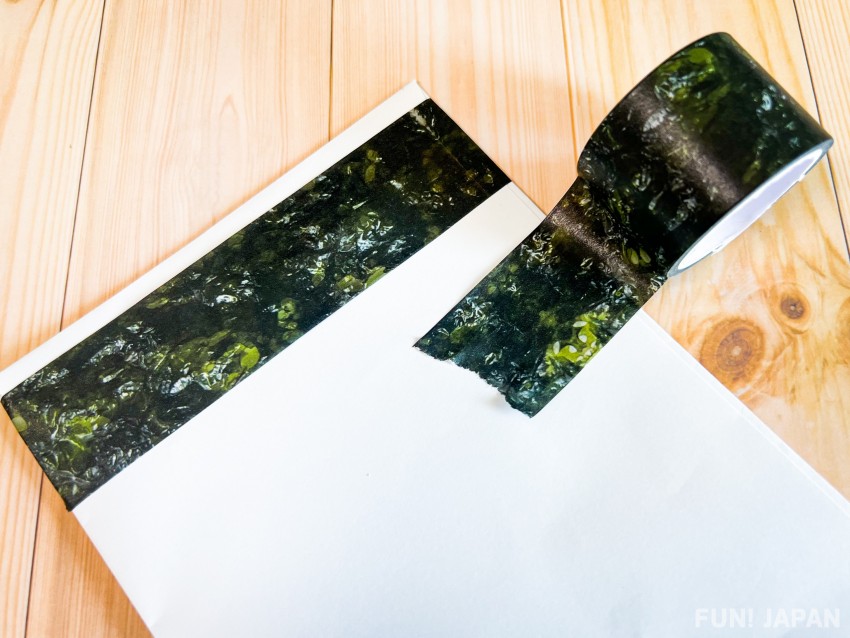 Anyway, the reproducibility of the texture is great, no matter how you look at it, it looks just like real seaweed.
"Rice Ball Eraser" / 300 yen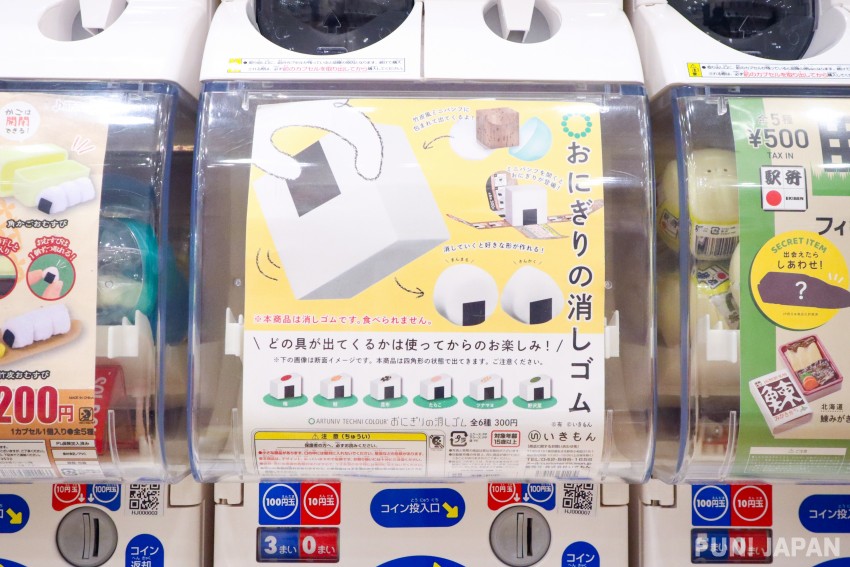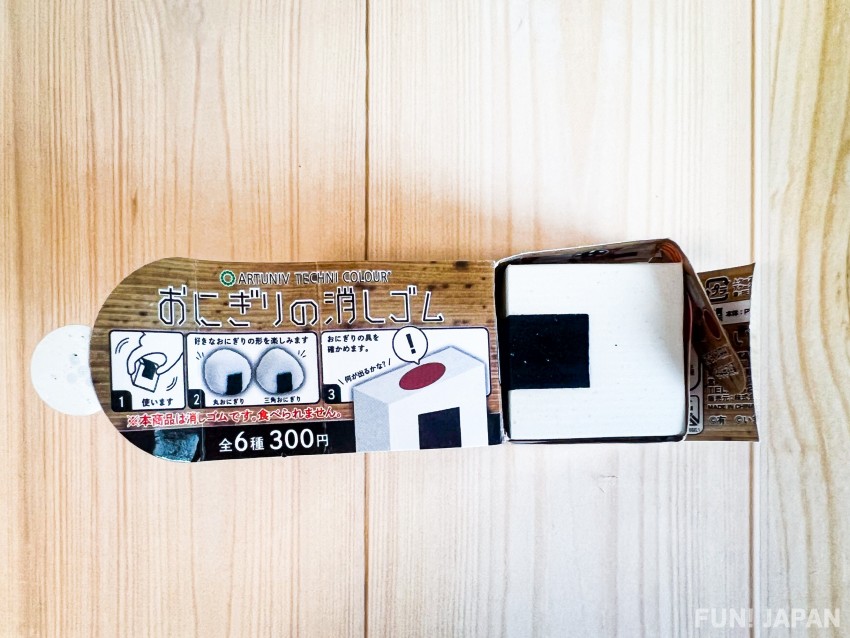 An eraser in the shape of a square rice ball. There are actually rice ball's "fillings" inside, and when you use the eraser, you can see the "fillings". It's fun to see what comes out after using it.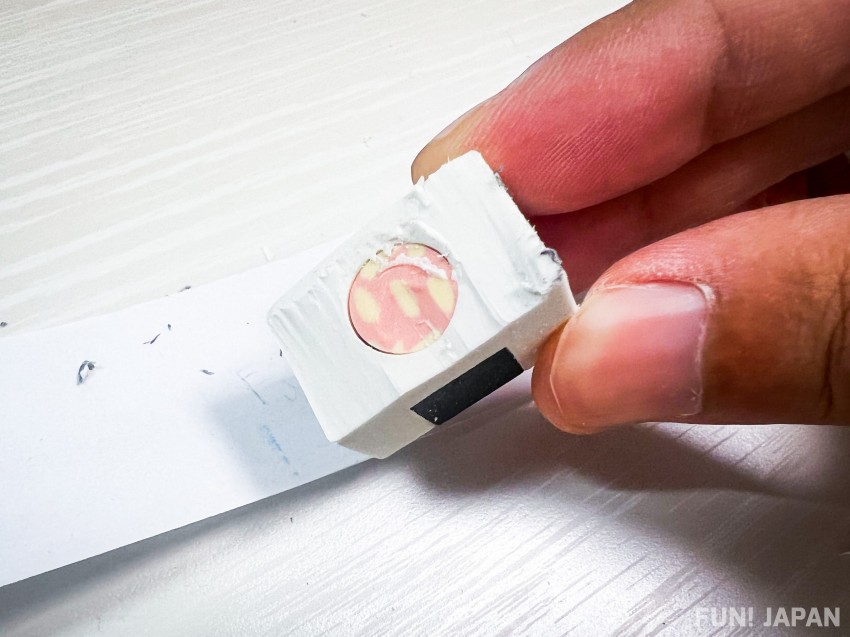 By the way, the one I got is tuna mayonnaise.
Lastly, here is one quiz―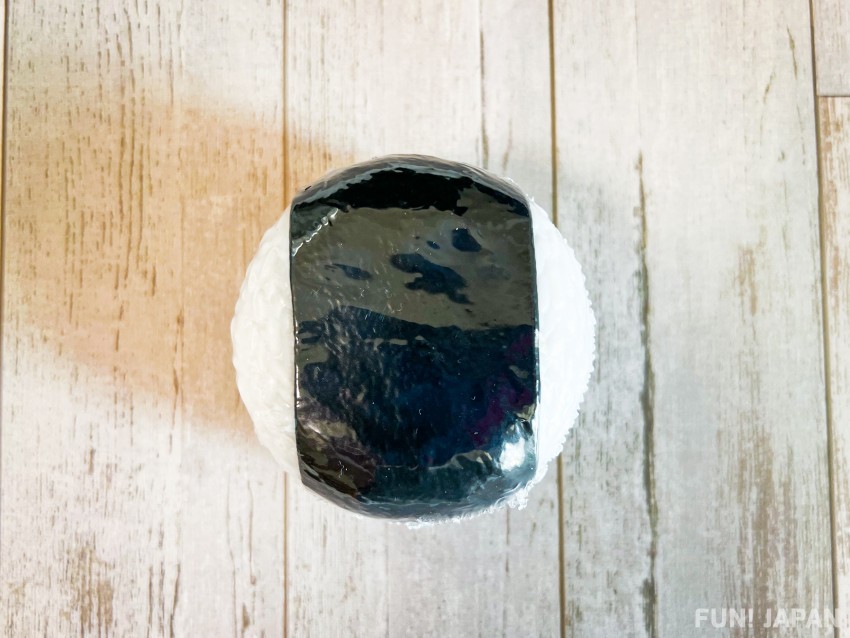 A rice ball-shaped capsule with an outstanding presence. Try guessing what's inside! The correct answer is at the end ↓

(Hint: It's part of fashion that young people are adopting these days.)
Store Information
Name: Gacha Gacha no Mori Harajuku Alta store (ガチャガチャの森 原宿アルタ店)
Address: 2F, Harajuku Alta, 1-16-4 Jingumae, Shibuya City, Tokyo
Business hours: 10:30-20:00
Ofiicial website: https://www.gachagachanomori.com/
Quiz Answer: It was a ring!
"Onigiringu3" / 300 yen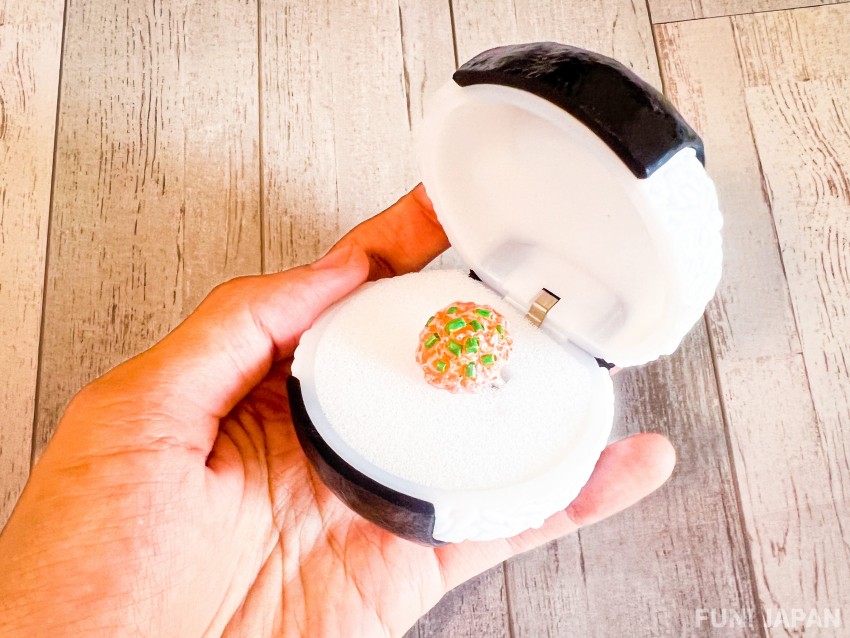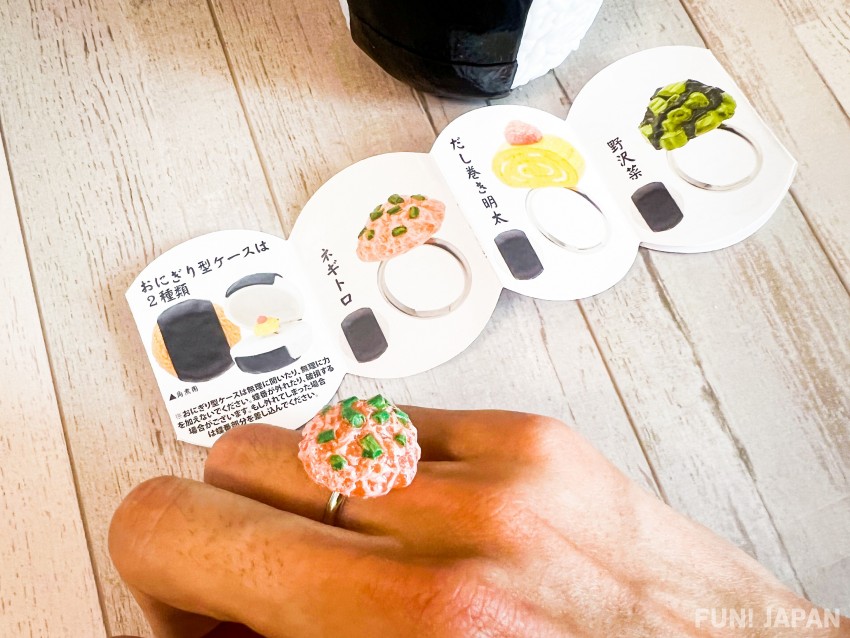 I decided to put Negitoro (tuna belly with spring onion) on my finger. As expected, it takes courage to wear this and go outside, right?
[Survey] Traveling to Japan