Pea Sprouts (Tōmyō) With Sesame Ponzu Sauce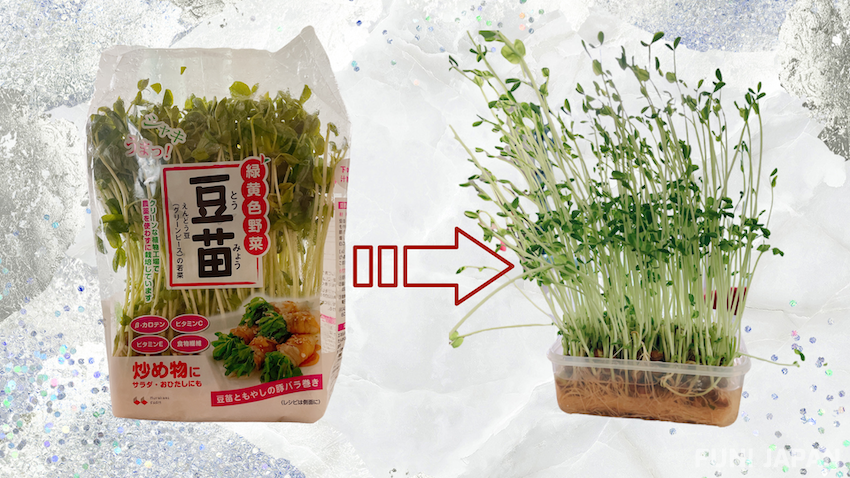 FUN! JAPAN previously introduced the cheap vegetable "pea sprouts" (豆苗 / Tōmyō) that are popular in Japan in the article "~Money-Saving Tips in Japan: Daily Life Edition~". Pea sprouts are recommended for people who want to save money because even if they cut off the buds once, they will grow again and can be used for cooking again. This time, I will introduce three recipes using pea sprouts.

Recipe①: Pea Sprouts & Tofu Salad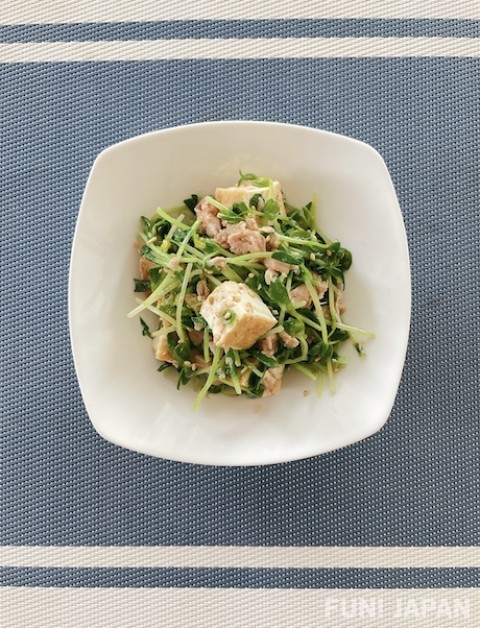 Ingredients for 2: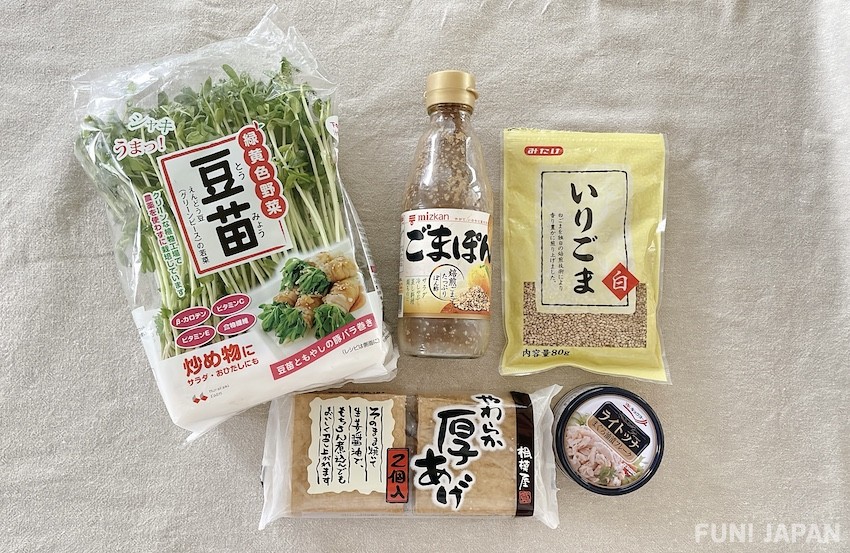 Pea sprouts..50g



Canned tuna..80g
Thick fried tofu..130g
Sesame Ponzu..1 tbsp
Roasted sesame (white)..1 tbsp
Method
Cut off the roots of the pea sprouts and cut them in half.



Cut the fried tofu into a 1 cm square.
Boil the fried tofu to drain the oil, then drain the water once done.
Put the pea sprouts in a heat-resistant bowl, wrap them gently, and heat them in a microwave oven (600W) for 1 minute.
Add fried tofu and canned tuna.
Finally, add sesame ponzu and roasted sesame.
Recipe②: Easy Pea Sprouts and Egg Soup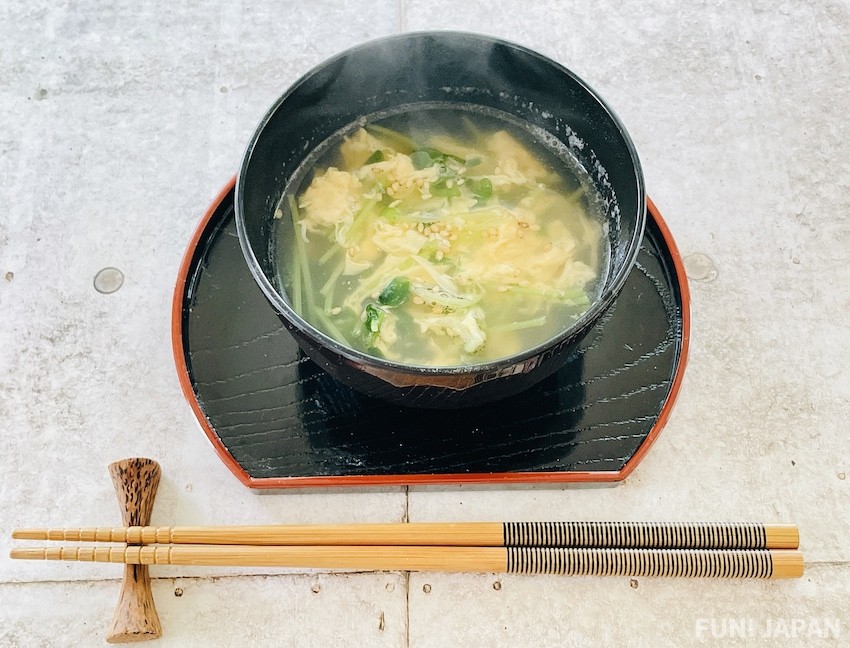 Ingredients for 2: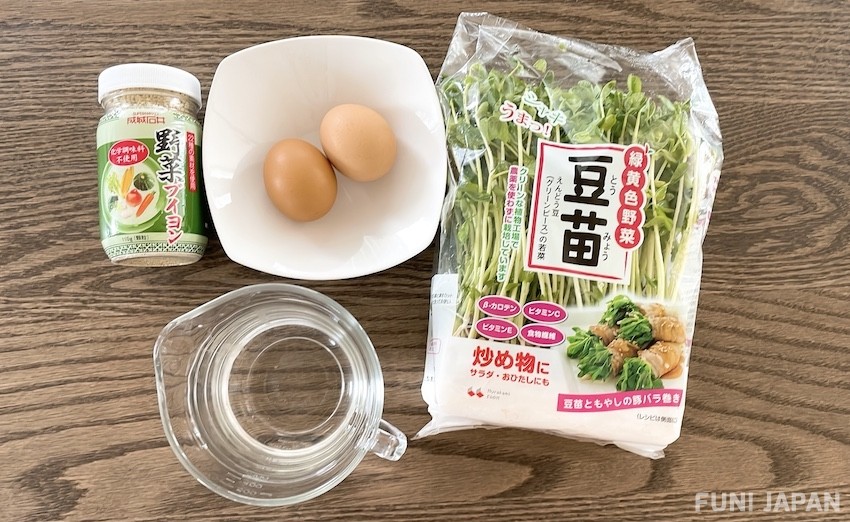 Pea sprouts 1/2 bag



Beaten egg 1
Water 1&1/2 cups
Chicken broth 1/2 tbsp
Salt and pepper
A pinch of sesame oil
Method
Cut the roots of the pea sprouts and cut them into bite-sized pieces.



Put water and chicken broth in a pot and heat the pot
When it boils, add the pea sprouts.
After boiling, add the beaten egg and stir slowly.
Sprinkle salt and pepper and add a pinch sesame oil.
Recipe③: Pea Sprouts & Beef With Ponzu Sauce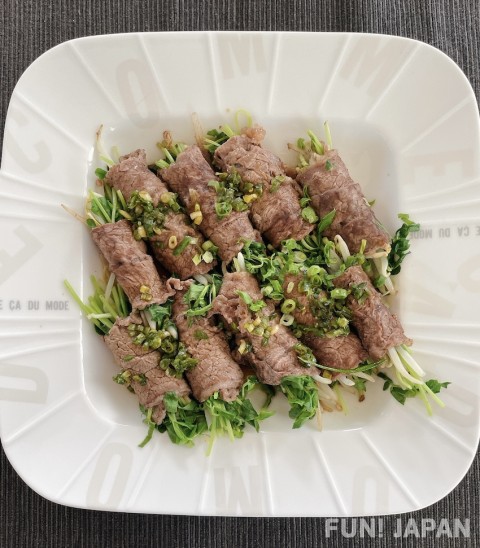 Ingredients for 2: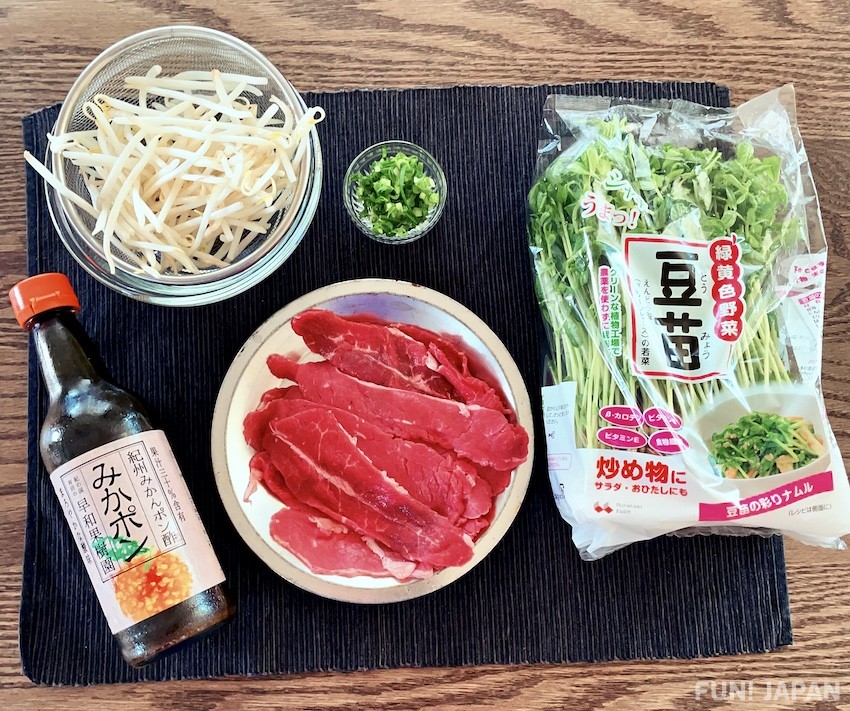 Shabu-shabu beef slices 150 g



Bean sprouts 1/2 bag or 100 g
Pea Sprouts 1/2 bag or 25 g
Salt & pepper
A:
Mizkan Ajipon / Mikapon 2 tbsp
Sesame oil 1 tsp
Spring onion 1, cut into small pieces
Method
Cut the roots of the pea sprouts in half. Remove the roots from the bean sprouts.



Spread the meat and sprinkle with salt and pepper. Place bean sprouts and pea sprouts and wrap the meat around them tightly.
Place items from step 2 on a bakeware, wrap it gently, and heat it in the microwave (600W) for 4 minutes until the meat is cooked.
Mix the ingredient together.
Remove the wrap of items from step 3 and put it in a bowl and sprinkle items from step 4 on them.
[Survey] Traveling to Japan