~Money-Saving Tips in Japan: Daily Life Edition~ Surviving Tokyo, a city with high living expenses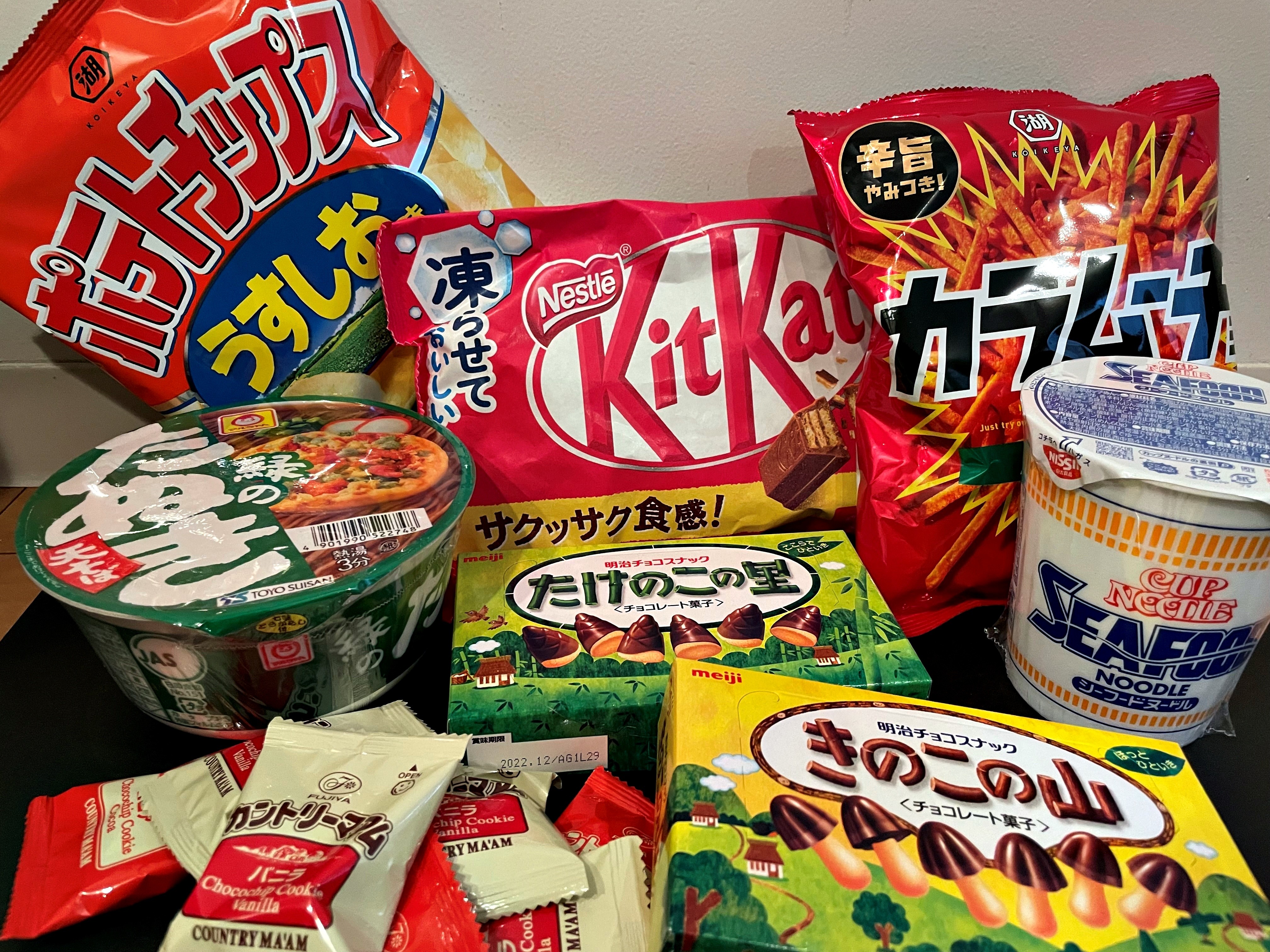 Expensive! Everything is so expensive! This is what I think every time when I go to the supermarket these days. Recently, the prices of various foods have been rising in Japan. The photo above is an example of some Japanese food which have gotten their price hikes. There may be products that foreigners know too, such as sweets and cup noodles.

Food isn't the only thing that has gotten price rise. For example, real estate also has similar price hike. The average price of newly built condominiums in the Tokyo metropolitan area (Tokyo, Chiba, Kanagawa, Saitama) (FY2021) has reached a record high (63.6 million yen).
The fare of the train, which is indispensable for traveling in Tokyo, will also be increased. JR East plans to raise the fare for some routes, including the Yamanote Line, by 10 yen from around March 2023.
Raising food and train fares is not someone else's businees for foreigners visiting Japan. So what can you do to save even a little money when you stay in Japan? Let me introducie the saving methods that Japanese people living in Tokyo, where prices are high, are practicing in their daily lives.
"Tomyo": an ingredient loved by Japanese people who want to save on food expenses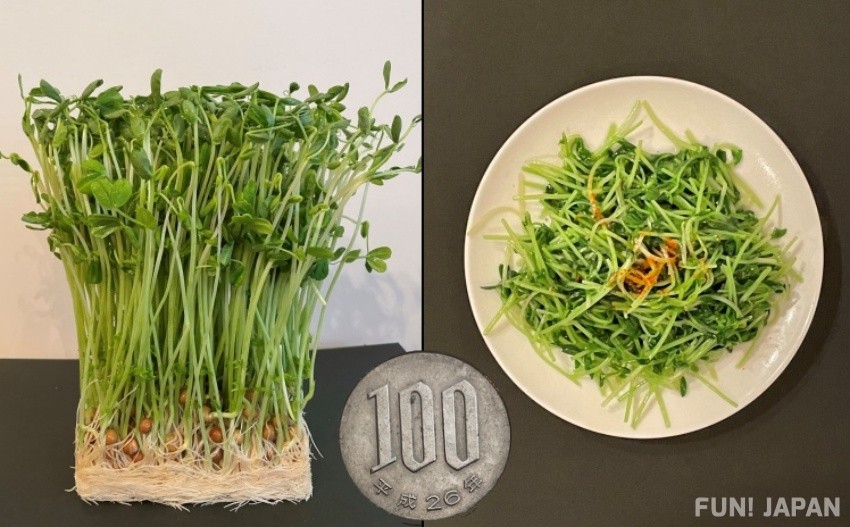 There are ingredients that are very popular with Japanese people who want to save on food expenses. And that is Tomyo (豆苗, pea sprout or bean seedling). Tomyo are sprouts from peas that can be fried, added to soup, and used in a variety of dishes. Pea sprouts have a refreshing taste, are crispy and chewy, and are good for your health.

Tomyo or pea sprouts are sold at supermarkets for only about 100 yen. And, in addition to being cheap, bean sprouts have another appeal. And that is…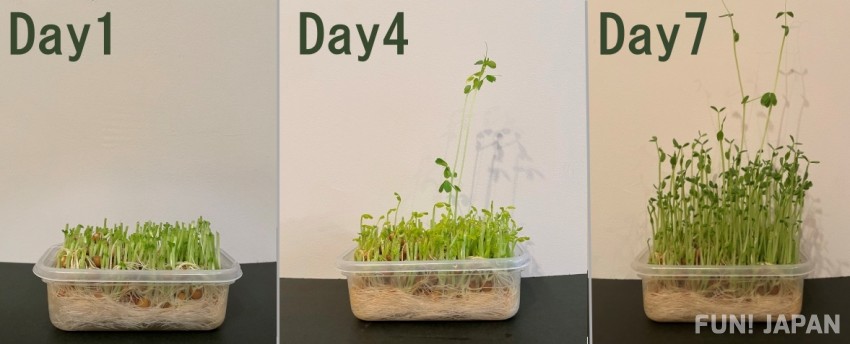 Even if you cut off the sprouts once, they will grow back again!

Growing pea sprouts is easy, all you need is water and a container. Simply soak the pea sprouts in water and leave them in a bright place to grow them steadily. Even people like me who are not good at growing plants could grow them properly! When the sprouts grow, all you have to do is cut them again and use them for cooking, repeatedly.
In Japan, when the price of food goes up, more and more people buy pea sprouts - sometimes they may be sold out at supermarkets.
If you plan to stay in Japan for a long time, please try growing pea sprouts. By the way, if the cultivation is repeated many times, mold may grow on the bean seedlings, so the harvest is best limited to twice.
If you are a few stations away, just walk without using the train
The saving technique I always practice in Tokyo is to just walk instead of riding the train.

In Tokyo, a train may leave a station and arrive at the next station within two minutes. In other words, the distance between stations is very short.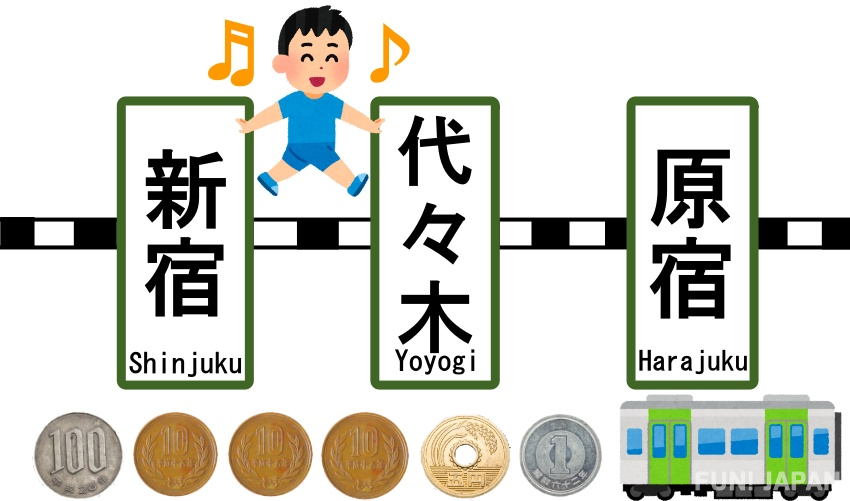 For example, Yoyogi Station is about a 10-minute walk from Shinjuku Station on the Yamanote Line. Furthermore, it takes about 20 minutes on foot from Yoyogi Station to Harajuku Station. 20 minutes may seem a little far, but when you go from Yoyogi Station to Harajuku Station, you will pass through the beautiful greenery of Meiji Jingu. You will be distracted by the scenery and arrive before you even know it. It costs 136 yen from Shinjuku to Harajuku by train, but 0 yen on foot! What would you buy with the money you just saved?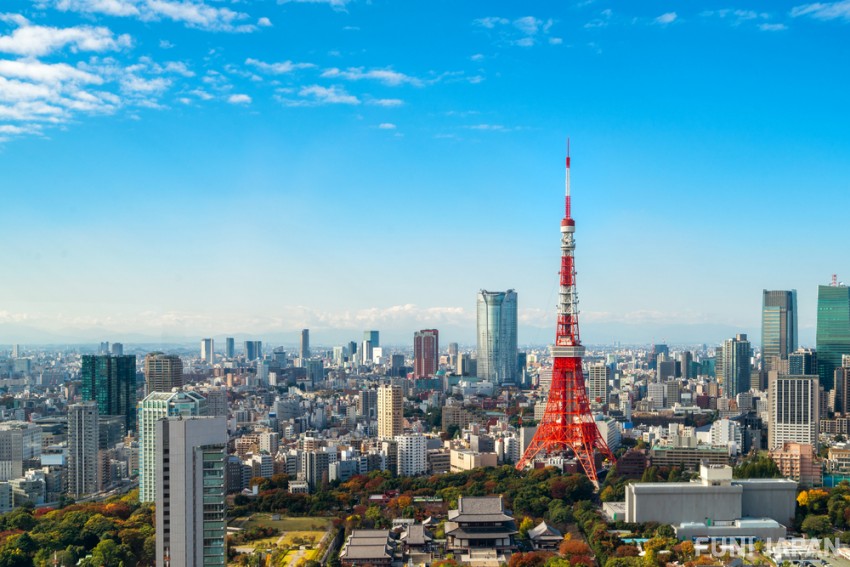 It's not impossible to explore the popular towns of Tokyo on foot. On holidays when the weather is nice, I usually walk around Shinjuku → Yoyogi → Harajuku → Omotesando → Roppongi. The distance is about 4.5km, but...

If you walk while enjoying the atmosphere that changes depending on the area you are in, you will never get bored. Another charm of walking is that you can also find nice shops and cafes that have their shops lined up in narrow alleys.
One thing to note is that this is only possible for central Tokyo. In the suburbs of Tokyo and other regions, the distance between stations is very long, so walking is not recommended. Also, even in Tokyo, it is better to take the train at night instead of walking for safety.
Instead of paying 1,000 yen at a famous ramen shop...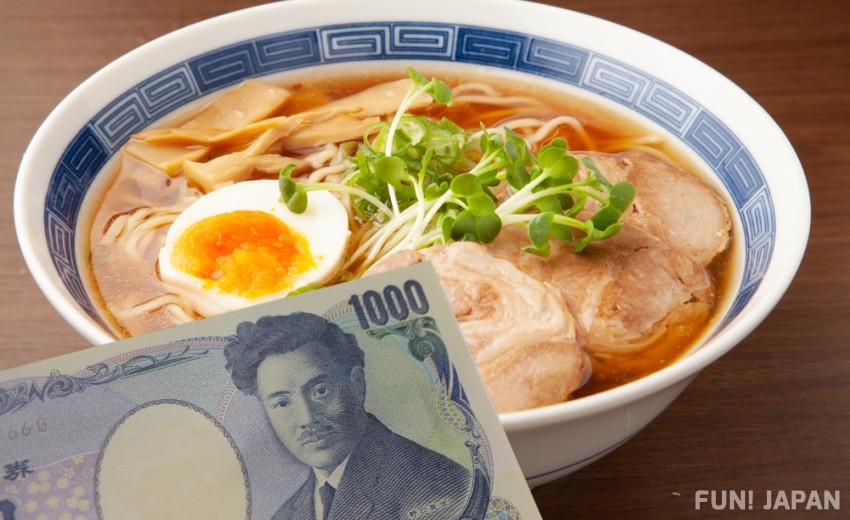 There are many delicious ramen shops in Japan. Tonkotsu (pork bone broth), salt, miso, soy sauce ... The characteristics of ramen vary from shop to shop. When you come to Japan, you may want to try and compare different types of ramen.

However, at a famous ramen shop, the price of a bowl of ramen is around 1,000 yen. If you add toppings such as egg and char siu pork, it will be close to 1,500 yen.
Therefore, I would like to recommend you to try the convenience store products supervised by famous ramen shops instead.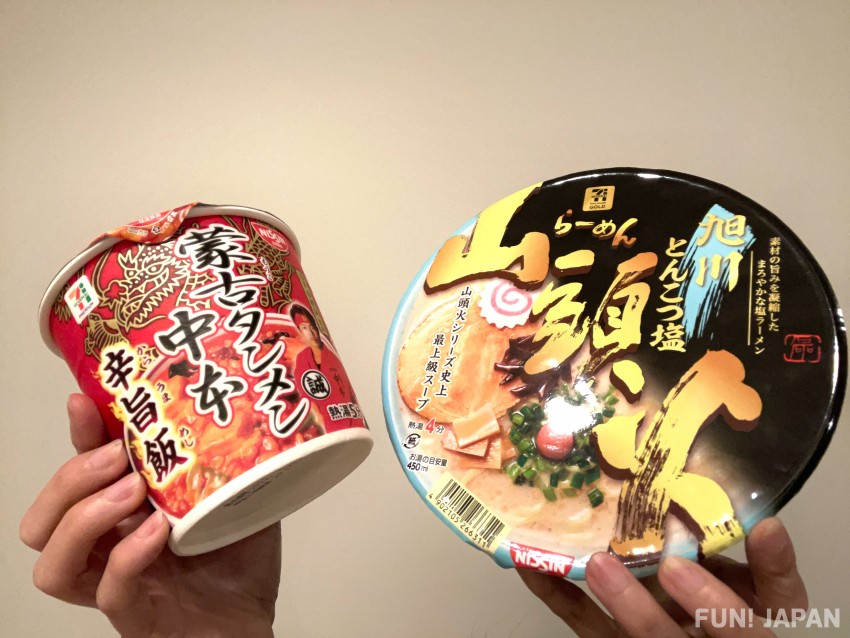 Japanese convenience stores are selling products in collaboration with famous ramen shops nationwide one after another. The above pictures are both products that 7-Eleven collaborated with famous shops. The right side is the ramen that collaborated with Santouka (山頭火), and the left side is the rice that collaborated with Nakamoto (中本), who is famous for the spicy ramen. The prices are 300 yen and 257 yen, respectively.

The ramen you eat at the shop is delicious, but if you want to save a little on food expenses, please try this kind of collaboration product. The taste and quantity are at a satisfactory level.
Don't forget your own bag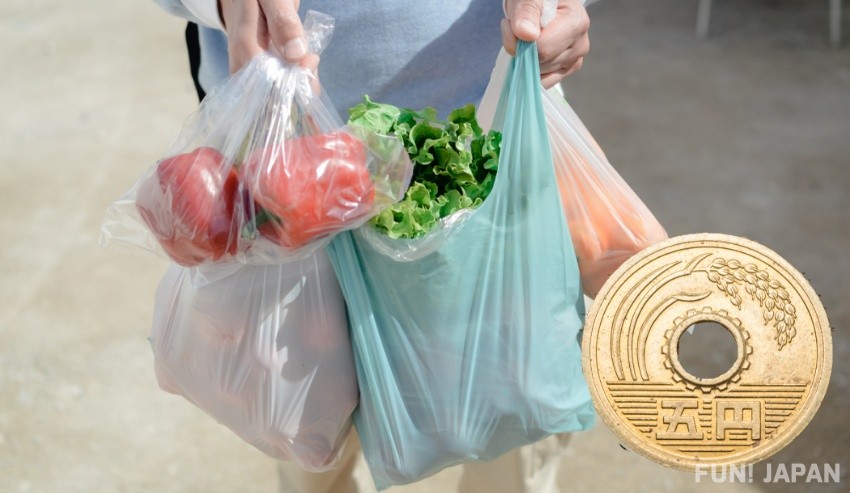 In Japan, from July 2020, shopping bags for supermarkets and convenience stores are no longer free and have become a paid item. The purpose of the adding price to plastic bag is to prevent environmental pollution caused by plastic waste. Such efforts may be taking place in your country as well.

In Japan, the price per shopping bag varies depending on the store, but it is around 2 to 5 yen. You may think it costs merely 5 yen, but there is a saying in Japanese, "even dust becomes a mountain if piled together" (many a little makes a mickle). Nowadays, it is common for many Japanese to go shopping with their own bags.
When you come to Japan, you may have the opportunity to visit supermarkets and convenience stores, but if possible, bring your own bag.
Did you find a saving method that you could put into practice from this article? Please let us know your recommended saving techniques in the comments section too!
[Survey] Traveling to Japan