Teriyaki Stuffed Bell Peppers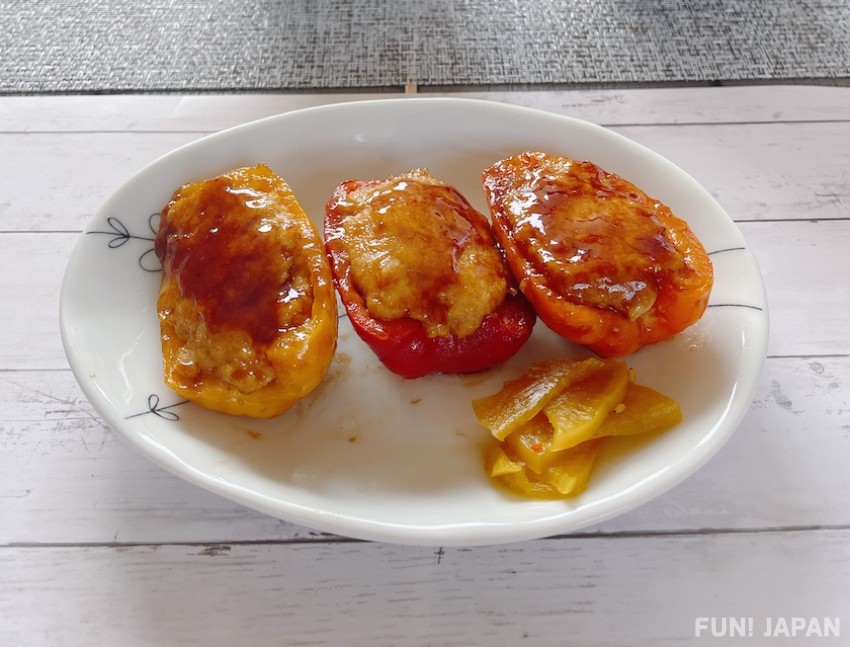 Teriyaki dishes are known as one cooking technique used in Japanese cuisine, but have you ever heard of teriyaki-style stuffed meat dishes? It's delicious and easy to make, even for beginners. Let's cook!

Ingredients of Teriyaki Stuffed Bell Peppers (2 servings)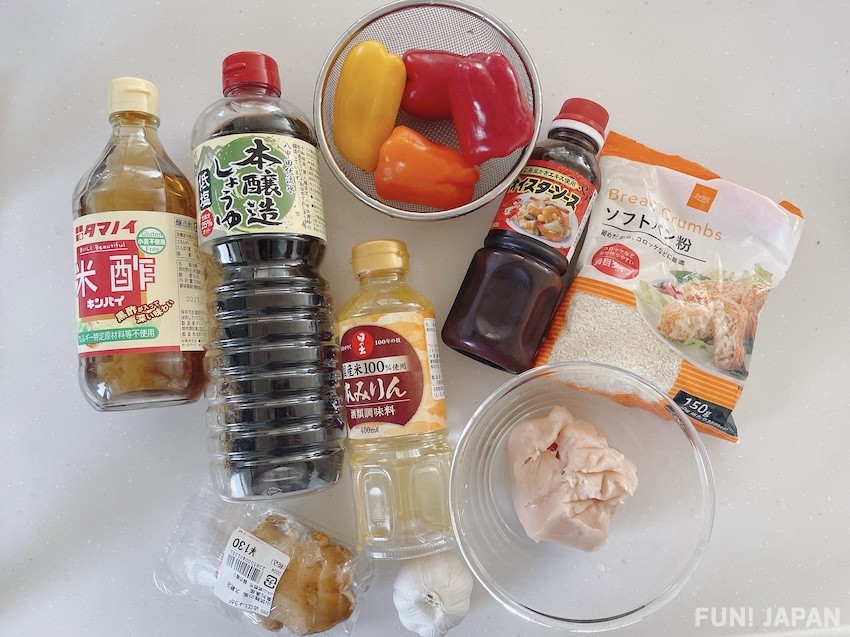 4 Bell Peppers

*Oyster sauce mixture
1/2 tbsp of oyster sauce and 1/2 tbsp of vinegar
2 tbsp of mirin (sweet cooking rice wine)
1 tbsp of soy sauce
1 tbsp of water
*Stuffing
200 g ground pork (or chicken)
1/2 green onion, finely chopped
1/2 tsp grated ginger
1/2 tsp grated garlic
3 tbsp bread crumbs
*Flour, as needed
*2 tbsp of salad oil
Method
Preparation: Stir together the ingredients needed for an oyster sauce mixture.

Combine the stuffed ingredients in a bowl and knead them until well-combined. Roughly roll the mixture into a ball.
☆Tip : Kneading the mixture until you can lift it up in one piece helps prevent the juices from escaping and the meat from shrinking.
Cut the bell pepper in half vertically, then remove the seeds.
Transfer the peppers to a plastic bag and pour 2 tablespoons of flour over the top. Close the mouth and shake the bag to coat the peppers evenly with the flour.
Place 1/8 of the stuffles in each pepper. Be sure to press with fingers to avoid gaps. Fill them all the way to the corners and make a slight dent in the center of each pepper.
☆Tip : If the peppers and the stuffed are firmly adhered, they will not come off easily while being cooked.
Heat 1/2 tablespoon salad oil in a frying pan over low-medium heat then stir-fry the meat stuffing. When it is cooked, pour the oyster sauce over the stuffle in a circular motion while turning it over gently. Turn off the heat when it becomes shiny and nearly dry.
[Survey] Traveling to Japan