Ski in Hiroshima: A World of Snow, Slopes and Hot Springs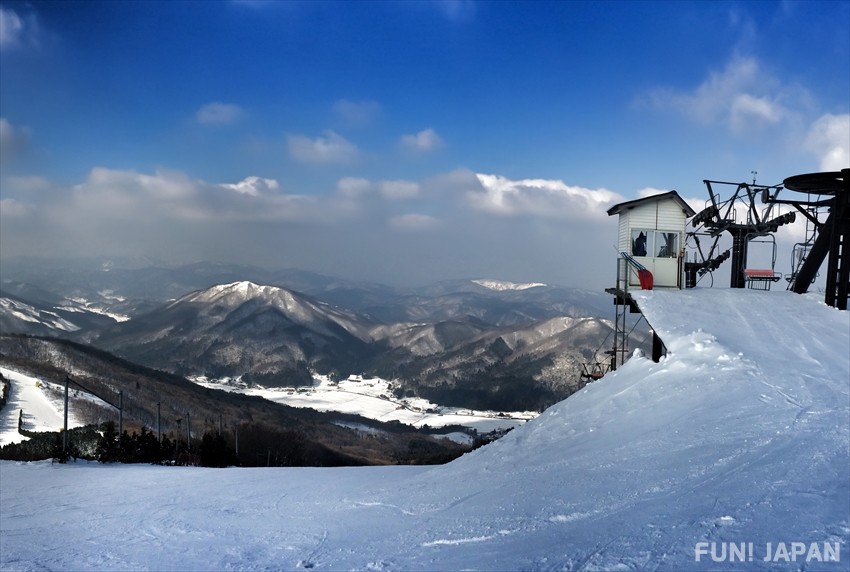 Skiing may not spring to mind when you think of Hiroshima, but the area is actually Japan's 12th largest ski resort prefecture when it comes to the number of resorts. The abundance of mountains and hot springs makes for a perfect combination and its proximity to top sightseeing spots such as Hiroshima City, Miyajima and Onomichi mean it's a great way to combine some winter sports with traditional sights.

Hiroshima's Climate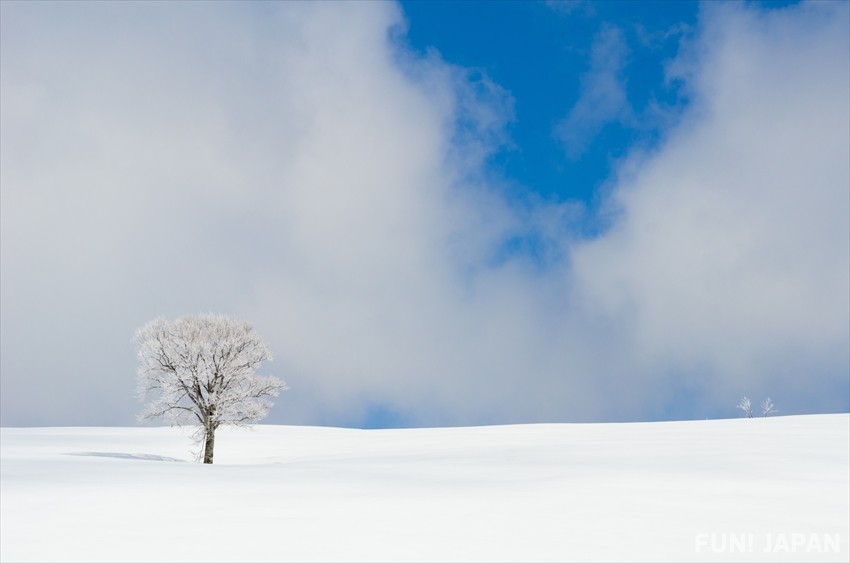 As a southern city in the Chugoku region, Hiroshima has four distinct seasons as well as Japan's micro-seasons such as typhoon season and rainy season. Temperatures reach as low as freezing in the coldest month of January, although they average out at around 4 degrees. There is snow in the mountainous areas, largely found in the northeast and northwestern borders of the prefecture.
Hiroshima's Ski Season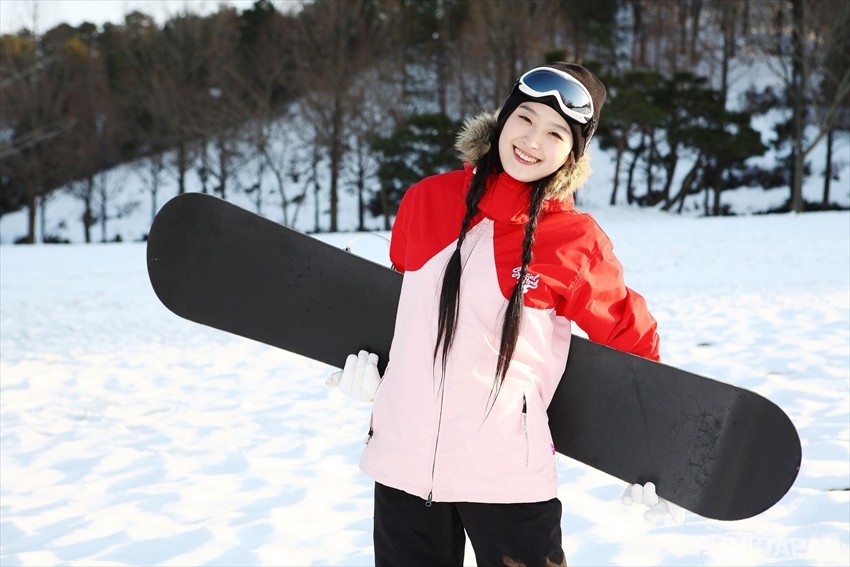 Hiroshima's ski season is relatively short, lasting from roughly mid-December to mid-March, depending on the region. Many resorts have artificial snow machines to boost the snowfall and add to the experience. Ski tour buses are also available to the ski resorts during this season, with details available from the resorts in advance.
Recommended Ski Resorts in Hiroshima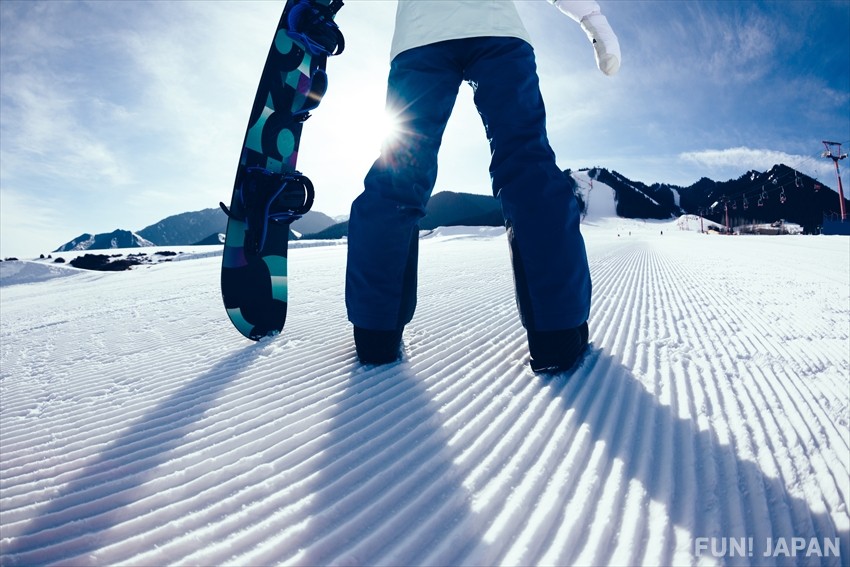 Hiroshima has 11 ski resorts, with a good variety of experience levels and terrains. There are family-friendly resorts as well, with plenty of fun activities such as sledding and snowshoeing, as well as ski schools to learn the ropes.
Snow Resort Nekoyama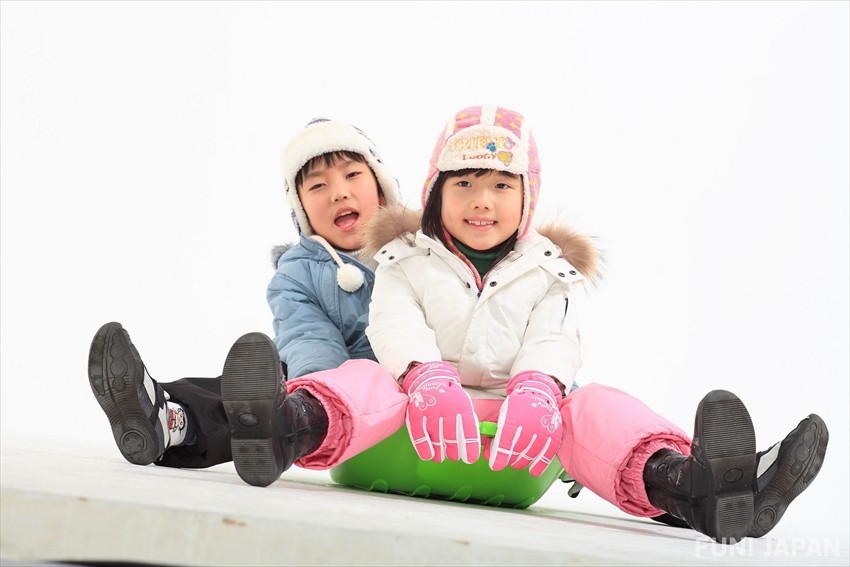 On the north Slope of Mt. Nekoyama, meaning cat mountain, this resort has a unique pyramid ski center and five courses to choose from. The courses are between elevations of 700m and 1020m with a maximum slope of 39° and a length of 1,200m. There are snow-making machines to ensure the freshest of ski experiences and a snow-play area for children. There is a snow festival on-site from January 26th with sculptures, a treasure hunt, mochi-making and stage performances. Guests can stay at the accommodation, with room and ski packages available, as well as baths available for relaxing in the day lodges.
Day passes are 4,300 yen for adults, 2,500 yen for Junior High and Elementary School children, 600 yen for preschool children, 3,700 for those aged 50-60 and 2,500 for those aged 60 and over. The combined child and parent tickets cost 5,700 yen, while entry to the children's snow play area is 600 yen.
Spot Information
Name: Snow Resort Nekoyama (スノーリゾート猫山)
Address: 5190-50 Misaka Saijo, Shobara, Hiroshima
Location: The resort is in the far northeastern corner of Hiroshima prefecture, close to Mt. Dogo and Dogoyama Kogen.
Access: The resort is just under two hours by car from both Hiroshima Airport and Fukayama City.
Season: Mid-December to Mid-March
Osorakan Snow Park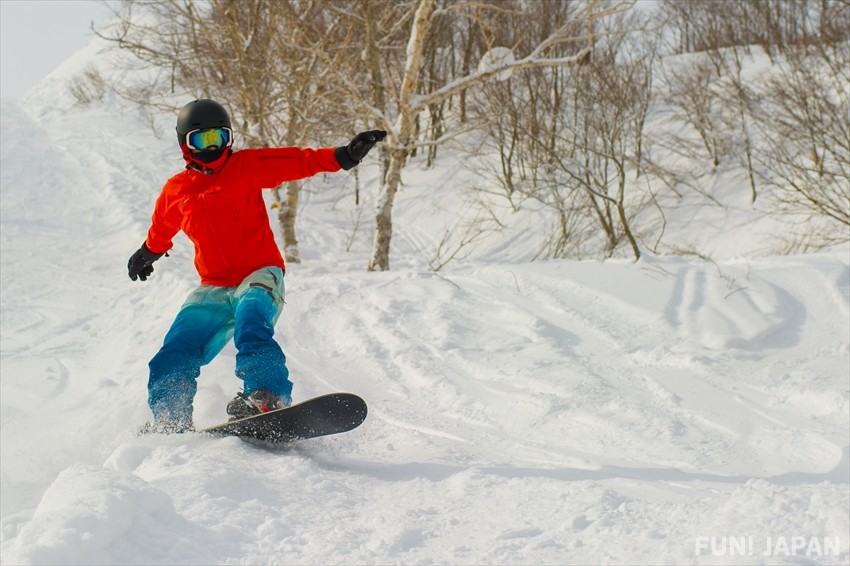 With a 2,500m ski run, Osorakan Ski resort is one of the most popular in Hiroshima. On the eastern slopes of Mt. Osorokan, it boasts sea views is one of the highest ranges of Hiroshima, meaning great snowfall. It has the expert-level Kayabata Slope among its 15 courses (6 advanced, 5 intermediate and 4 beginner level) all between elevations of 860m and 1,280m. There is a ski and snowboarding school as well as a family area complete with an air dome and inflatable animals to play with. Snow rafting is a fun highlight, with visitors racing down slopes in a rubber raft - a unique way to enjoy the snow.
Day passes are 5,000 yen for adults, 2,000 yen for children and 4,000 yen for those over the age of 60. Half-day tickets are available for 4,500 yen 1,500 and 3,500 yen respectively. Rental boards/ski sets are available with a day pass for 7,000 yen on weekdays and 8,000 yen on weekends with ski-wear added for an additional cost. Good discounts are available for those who book ahead online, saving a few thousand yen on each ticket.
Spot Information
Name: Osorakan Snow Park (恐羅漢スノーパーク)
Address: Yokogo, Akiota-cho, Yamagata, Hiroshima
Location: The resort is in the northwestern corner of Hiroshima prefecture, close to the Shimane border.
Access: The Resort is 45 minutes drive from Togochi IC which is 50 minutes from Hiroshima and 65 minutes from Hiroshima Airport. The Ski Tour bus goes from Hiroshima Station North Gate and takes 2.5 hours.
Season: Mid-December to mid-March
Megahira Onsen Megahira Ski Resort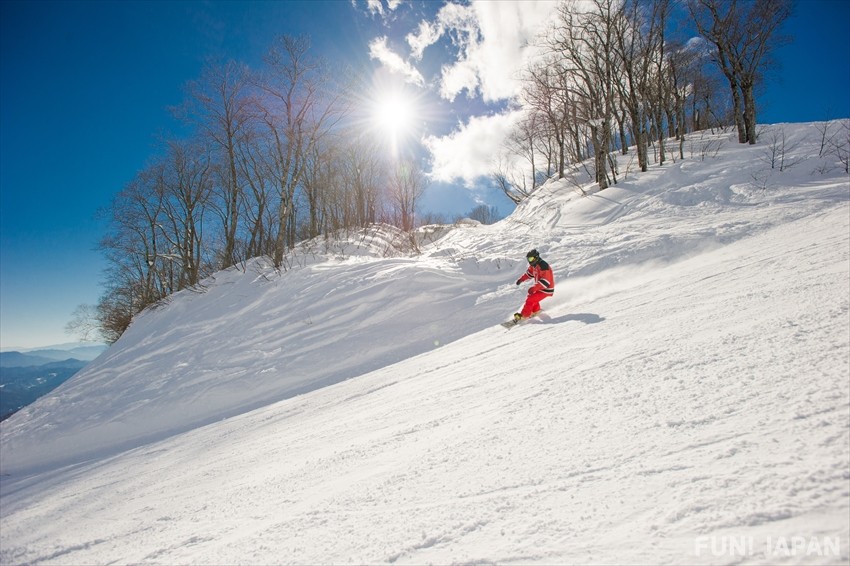 A popular resort with a good mix of courses and a great hot spring hotel nearby, Megahira is close to the Ota river in the east of Hiroshima Prefecture. Megahira has eight courses to choose from, with a maximum slope of 30° and a max length of 2,300m. The slopes are between elevations of 592m and 1,066m, with artificial snow facilities meaning visitors get the most out of the season. The school offers ski and snowboard lessons for all ages and abilities, so a newcomer can learn the ropes. One of the highlights of this resort is its proximity to the hot spring accommodation Quelle Yoshiwa, which has 13 different hot spring baths including outdoor baths and one made from a hollowed-out tree trunk. There is also a bath that accepts bathing suits, which is ideal for those who don't feel confident with communal bathing.
A day pass is 5,500 yen for adults, 4,000 yen for children, with afternoon tickets available for 2,800 yen on weekdays. Tickets include the 500 yen entry price. Ski and snowboard rental sets (ski, boots and sticks or board and boots) are available for 4,200 yen for adults, for 1 day. Clothing is also available, either separately for 4,200 yen or combined with a ski or board set for 7,300 yen. There are reduced prices for multiple days.
Spot Information
Name: Megahira Onsen Megahira Ski Resort (女鹿平温泉めがひらスキー場)
Address: 4301 Yoshiwa, Hatsukaichi, Hiroshima
Location: The resort is beside the Ota River in the east of Hiroshima, 22km from the Yuki Onsen Lodge
Access: The resort is only 3 minutes from the Yoshiwa IC, which is an hour from Hiroshima and 80 minutes from Hiroshima Airport by car.
Season: Early December to mid-March. 
[Survey] Traveling to Japan
Recommend