Best Add-Ons for Your Sakura-Themed Trip - A Series of Spectacular Cherry Blossom Viewing Spots in Kansai
If we're on the topic of Spring in Japan, cherry blossoms are something that will always come up in the conversation. Around Japan, you'll find many famous cherry blossom spots, with these pretty pink flowers gathering people from across the country. In this article, we're going to be looking at some collaborations between cherry blossom flowers and locations such as "Sakura × Castle", "Sakura × Art", and more.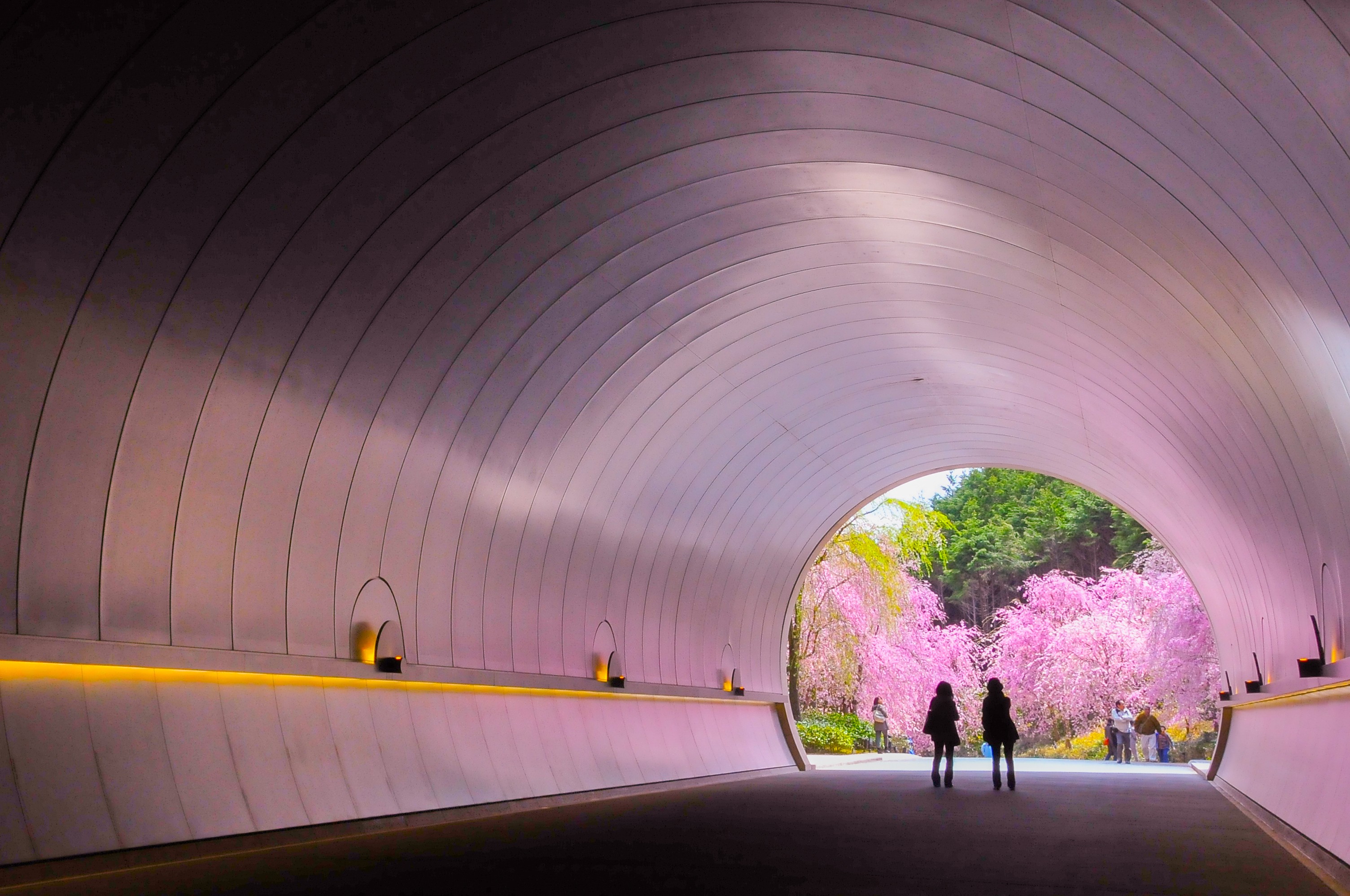 Sakura × Castle - Himeji Castle's Pure White Walls and Pink Cherry Blossoms (Hyogo Prefecture)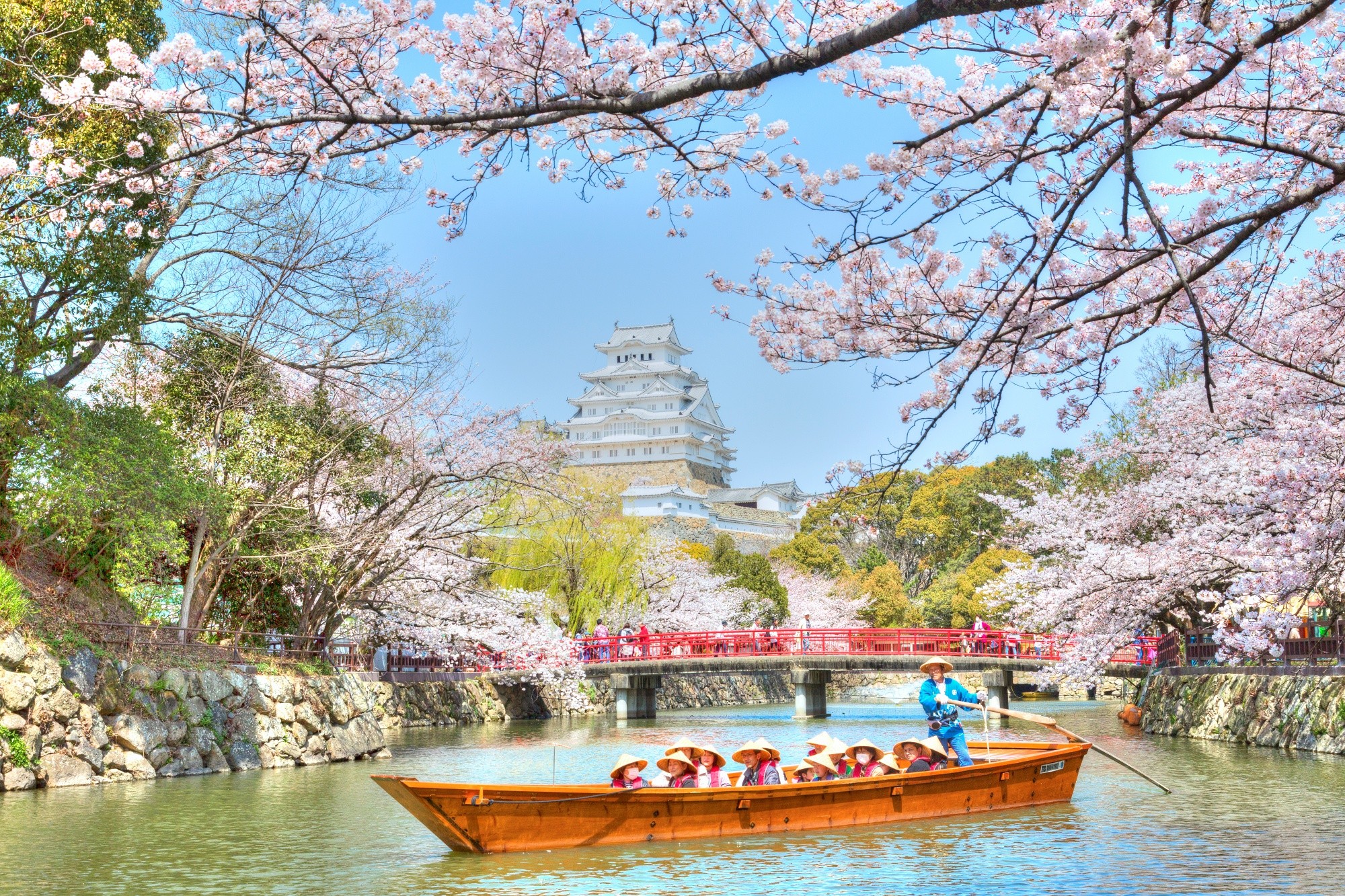 Himeji Castle is found in Himeji, Hyogo Prefecture, and is one of Japan's most well-known castles. It's especially lively with cherry-blossom viewers during Spring. The castle boasts over 1,000 cherry blossom trees including Somei Yoshino (Prunus Yedoensis)​ and weeping cherry (Prunus Spachiana), or Shidare-zakura in Japanese, as is chosen as one of Japan's Top 100 Cherry Blossom Sites. Seeing the line of cherry blossom trees in Sannomaru Square with the castle as a backdrop or the sheer volume of weeping cherry trees in Nishinomaru Garden is absolutely stunning! What's more, the garden hosts a Himeji Castle Night Cherry Blossom Viewing Party, allowing you a different and more mystical atmosphere from that of the afternoon. (2022's event is currently undecided).

information
Himeji Castle
Address:68 Honmachi, Himeji, Hyogo 670-0012
Business Hours:9:00~16:00(Gate Closes at 17:00)
Holidays:12/29, 12/30
Fee: JPY1,000
Access: Take the Shinki Bus from the North Exit of Himeji Station, debark at Ōtemon-mae Bus Stop then walk for 5 minutes. Or directly walk from JR Himeji Station or Sanyo-Himeji Station for around 20 minutes.
Sakura x Art - MIHO MUSEUM's Tunnel Leading to a Land of Weeping Cherry! (Shiga Prefecture)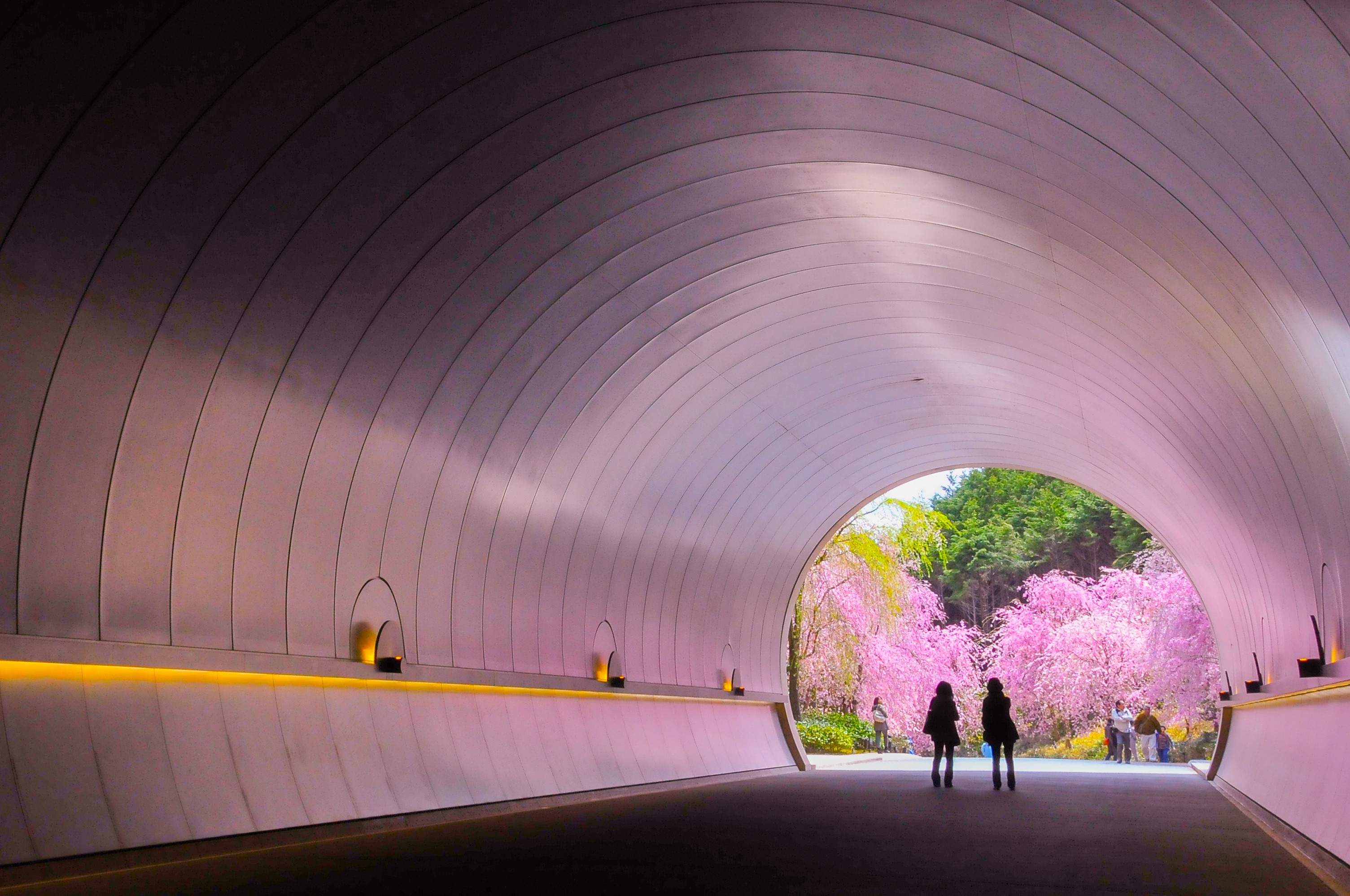 To the south of Lake Biwa, which boasts Japan's largest area and volume of water in Shiga Prefecture, you'll find MIHO MUSEUM in the mountains of the Southern Alps. It contains antiques and over 3,000 items relating to the Silk Road and ancient Japanese art. The best part that makes the spot perfect for flower-viewing is the way how you get to the museum - once you cross the suspension bridge and tunnel, you'll be greeted by a world of weeping cherry blossom trees. Be sure to feat your eyes with the collaboration of cherry blossoms and art!

Information
MIHO MUSEUM



Address: 300 Momodani, Tashiro Shigarakicho, Koka, Shiga 529-1814
Business Hours:10:00~16:00(Final Entry 15:00), Closed During 2022/03/19(Sat)~ 06/05(Sun)
Holidays: Closed on Mondays during Spring / Summer / Fall (closed on the following day in the event that Monday is a public holiday)
※Certain days may be closed to change exhibitions, please check in advance.
Fee: JPY1,300 (Reservation Required)
Access:Take the Teisan Bus from JR Ishiyama Station bound for MIHO MUSEUM for around 50 minutes.
Sakura × Light-up Event - Admire Night Cherry Blossoms at Maruyama Park, Kyoto's Most Famous Cherry Blossom Viewing Location (Kyoto Prefecture)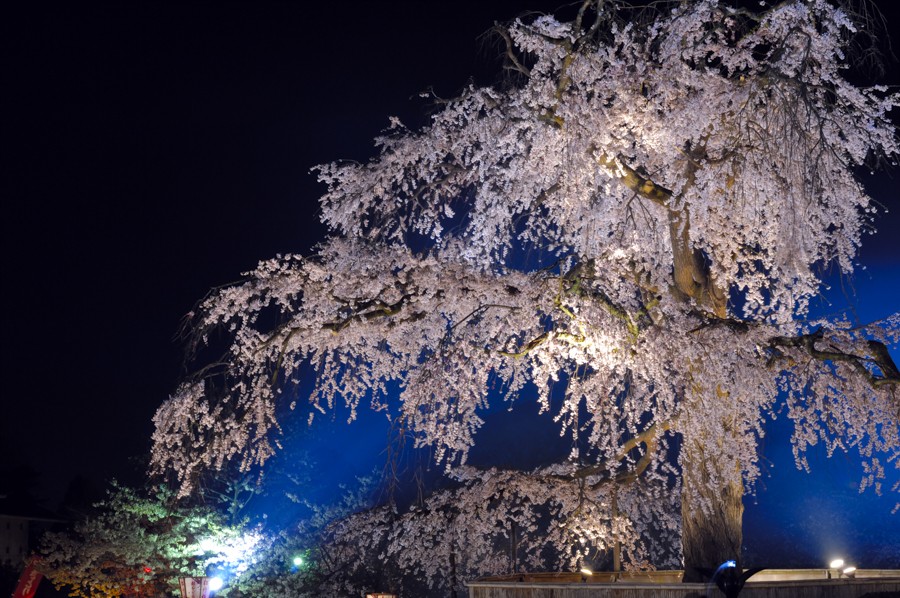 Opened in 1886, Maruyama Park is the oldest park in Kyoto and is made as a kaiyu-style (circular design) Japanese-style garden. Its most symbolic feature is the 12m-high Gion Shidare-zakura weeping cherry tree within the park. This enormous tree sprouts beautiful cherry blossoms that are amazing to look at. Once the sun sets, the garden is lit up beautifully contrasting with the night sky, giving off a solemn atmosphere. The light-up event typically takes place from the late March until early April, starting from sunset and ending at midnight. (The 2022 event is currently undecided)

Information
Name:Maruyama Park



Address: Maruyamacho, Higashiyama, Kyoto 605-0071
Business Hours: N/A
Holidays: N/A
Fee: Free
Access:Take the 100 / 206 City Bus at Kyoto Station and debark at Gion Bus Stop. Or directly walk from Gion-Shijō Station for around 10 minutes (14-minute walk from Hankyu Kawaramachi Station, or 15-minute walk from Kyoto Municipal Subway Higashiyama Station)
Sakura × Mountain - 200 Unique Types and Over 30,000 Trees on Mount Yoshino! (Nara Prefecture)

Situated in Yoshino Town, central Nara Prefecture alongside Yoshino River, Mount Yoshino had a mountain ridge that continues for 8 kilometers and is home to over 200 unique types of cherry blossom trees with over 30,000 trees in total. From the foot of the mountain, there are 4 main famous cherry blossom locations known as Shimo Senbon (lower 1000 trees) at the base of the mountain, Naka Senbon (middle 1000 trees), Kami Senbon (upper 1000 trees), and Oku Senbon (inner 1000 trees) at the top of the mountain, all of which are at different elevations offering a three-week viewing season.

Information
Name:Mount Yoshino



Address:2430 Yoshinoyama, Yoshino, Yoshino District, Nara 639-3115 (Mount Yoshino Tourist Association)
Business Hours: N/A
Holidays: N/A
Fee: Free
Access:Walk for about 3 minutes from Kintetsu Yoshino Station to Mount Yoshino Ropeway. Or debark at Yoshino Station, then walk for 15-minutes to Naka Senbon.
Sakura × Train - Rare Even in Japan! Explore Japan's Shinkansen Trains While Surrounded by Cherry Blossoms (Osaka)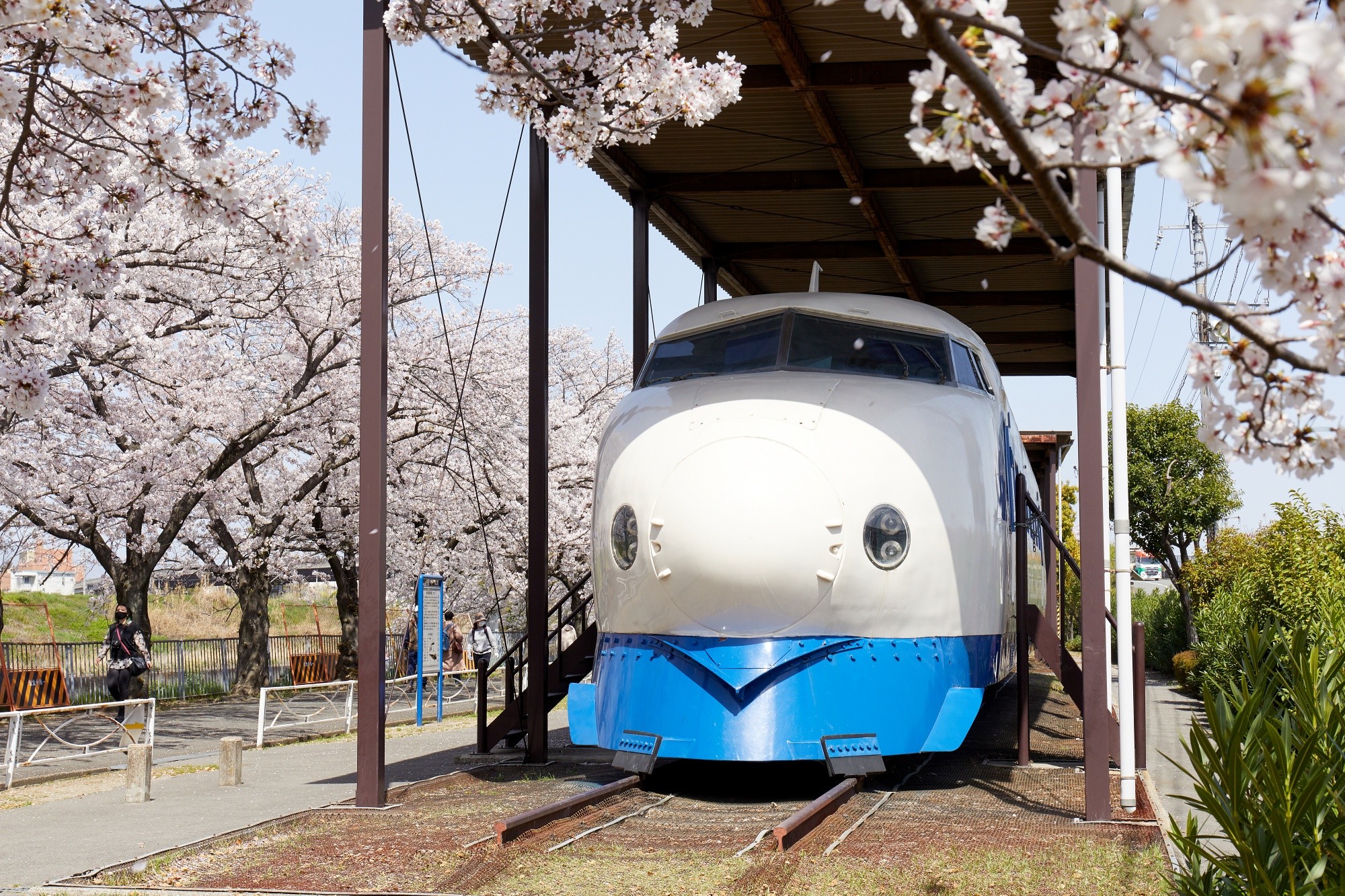 Shinkansen Park in Settsu, Osaka is famous for its both shinkansen trains and electronic locomotives on display. Head towards the riverbank of Aigawa in between the river and the JR Osaka Freight Terminal, there you'll find the 400-meter trail around the park becomes a pink sakura tunnel during cherry blossom season. The sight is at its best typically towards the end of March and the start of April. Don't forget to capture an iconic view with the Shinkansen bullet train and cherry blossom trees together. 

Information
Name:Shinkansen Park



Address: Northside of Shinkansen Torikai Depot, Aigawa Minamimachi, Settsu, Osaka
Business Hours:Interior of Shinkasen 0 series and Electric Locomotive accessible the second and fourth Sunday of every month, 10:00~12:00 and 14:00~16:00
Holidays: Free
Fee: Free
Access:Walk from Osaka Monorail Minamisettsu Station for about 20 minutes
Sakura × World Heritage Site - Enjoy Flower-Viewing at Kongobuji, a Historical Site with Over 1,200 Years of History (Wakayama Prefecture)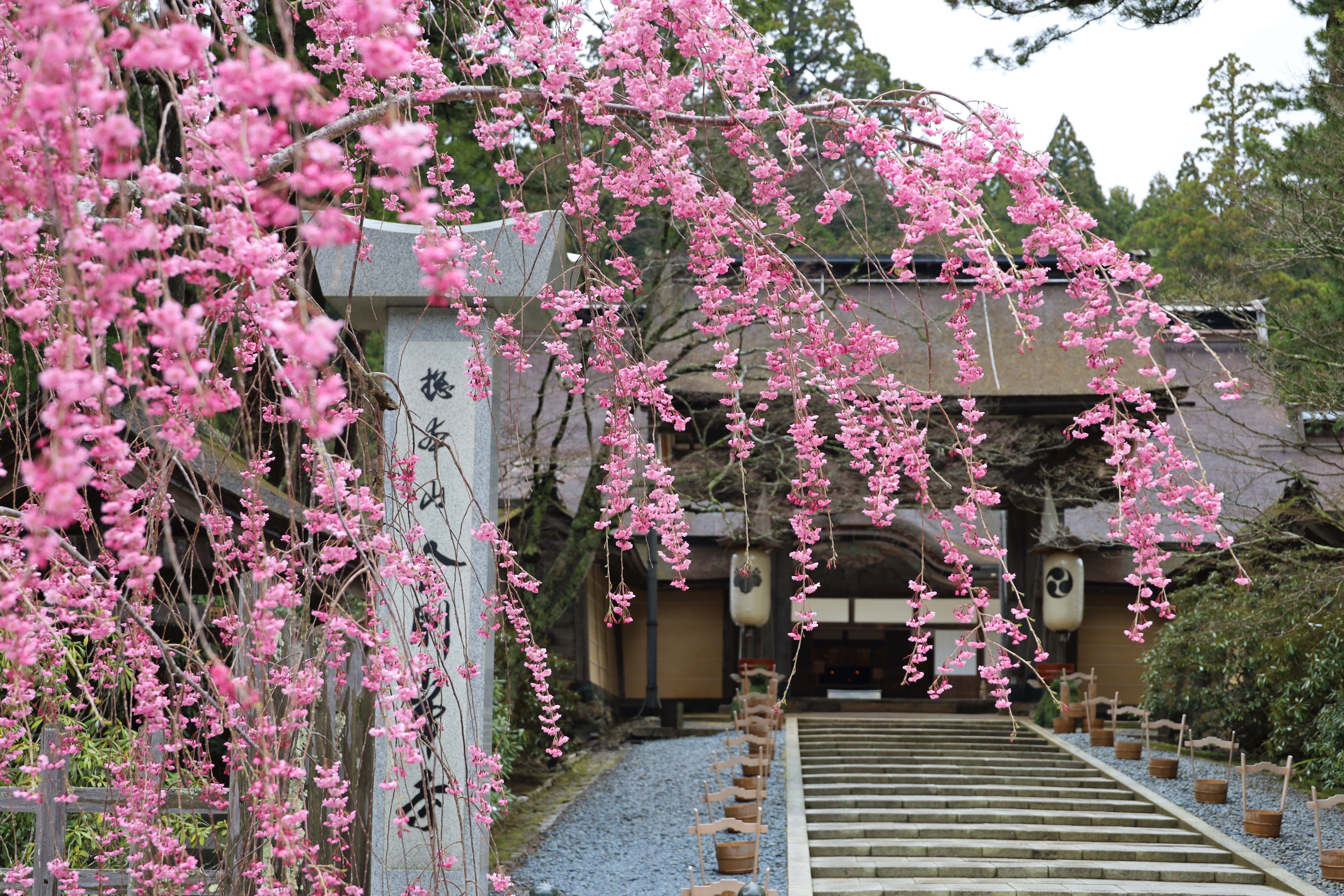 Designated as holy grounds by Kūkai (also known posthumously as Kōbō Daishi), a Japanese Buddhist monk, Mount Kōya is home to Kongobuji Temple (the head temple of Shingon Buddhism) plus 116 more Tacchu branch temples across the mountain range, and has been registered as a UNESCO World Heritage Site together with Kōyasan chōishi-michi as Sacred Sites and Pilgrimage Routes in the Kii Mountain Range. The cherry blossom blooming uphill is around half a month later than the foot of the mountain, with types such as the Somei Yoshino (Prunus Yedoensis)​ and Shidare-zakura weeping cherry (Prunus Spachiana) trees. There are also some slower blooming trees such as the double-flowered cherry tree, known as Yaezakura which can be enjoyed until around the end of Golden Week (a series of national holidays that take place within one week at the end of April to the beginning of May in Japan). The first temple Danjo Garan which Kūkai built also features some famous cherry blossom trees such as Saigyōzakura and Taimenzakura. The weeping cherry blossom trees in front of Kongobuji's gate are also a fantastic sight to behold.

Information
Name:Kongobuji



Address:132 Koyasan, Koya, Ito, Wakayama 648-0294
Business Hours:8:30~17:00
Holidays:N/A
Fee:JPY 1,000
Access:Debark at Gokurakubashi Station on the Nankai-Koya Line, head towards Kōyasan Station using the Nankai Cable Line, then take to Nankai Rinkan Bus from Kōyasan Station to Daimon for about 10 minutes, debark at Honzanmae Bus Stop.
[Survey] Traveling to Japan
Recommend