FUN! JAPAN PR
[Kansai, Japan] A Journey of Japanese Tea, Sake, and 3 World Heritage Mountains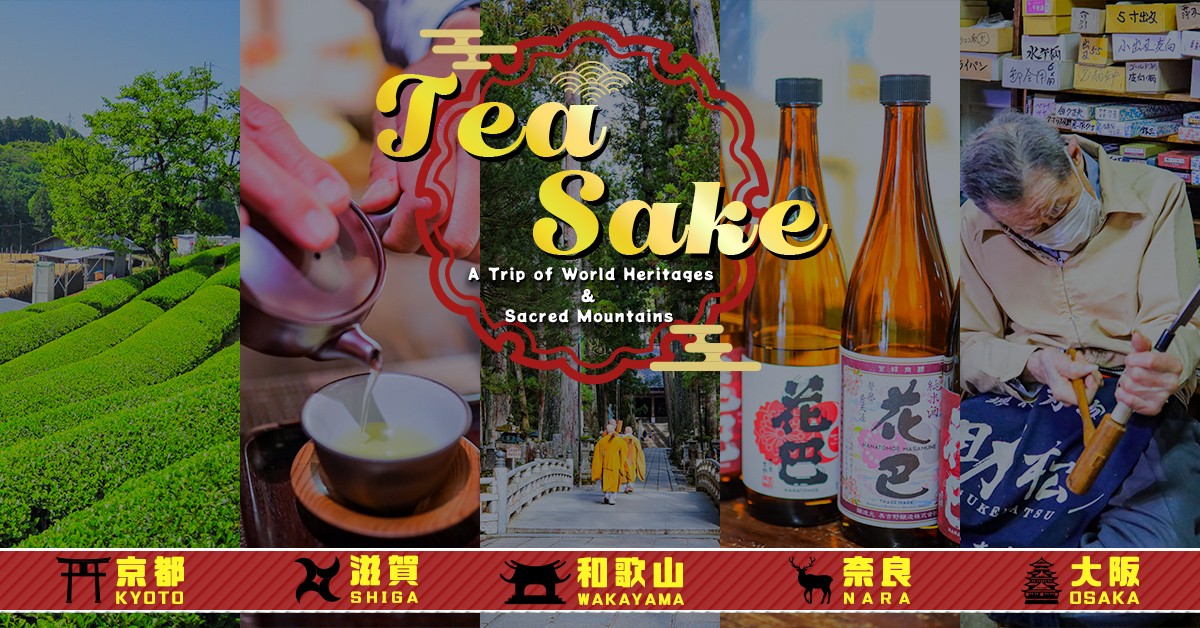 This is a story of Japanese sake, tea, and railroads.
One of the great things about the Kansai Area is that no matter how many times you visit it there's always something new to discover.
Osaka, Kyoto, Nara, Wakayama, and Shiga. If you're someone who visits Japan and the Kansai Area regularly, we're sure you're well aware of these areas, but this time we're going to change your perspective a little, and put the spotlight on some lesser known topics such as Japanese tea, Sake, plus World Heritage sites.
This series of articles sees us visiting 3 different areas using 3 different railways, enjoying food, activities, experiences, and more! While the approach itself is simple, the results are certainly fascinating, and we hope to share everything with our Japan-loving fans. We're sure many of our FUN! JAPAN readers have been hoping to get out and travel recently, and we hope this alleviates some of those wants. Well then, let's depart!
A Luxurious Trip with Uji Tea and World Heritage Sites Feat. the Keihan Railway (Uji, Kyoto / Otsu, Shiga)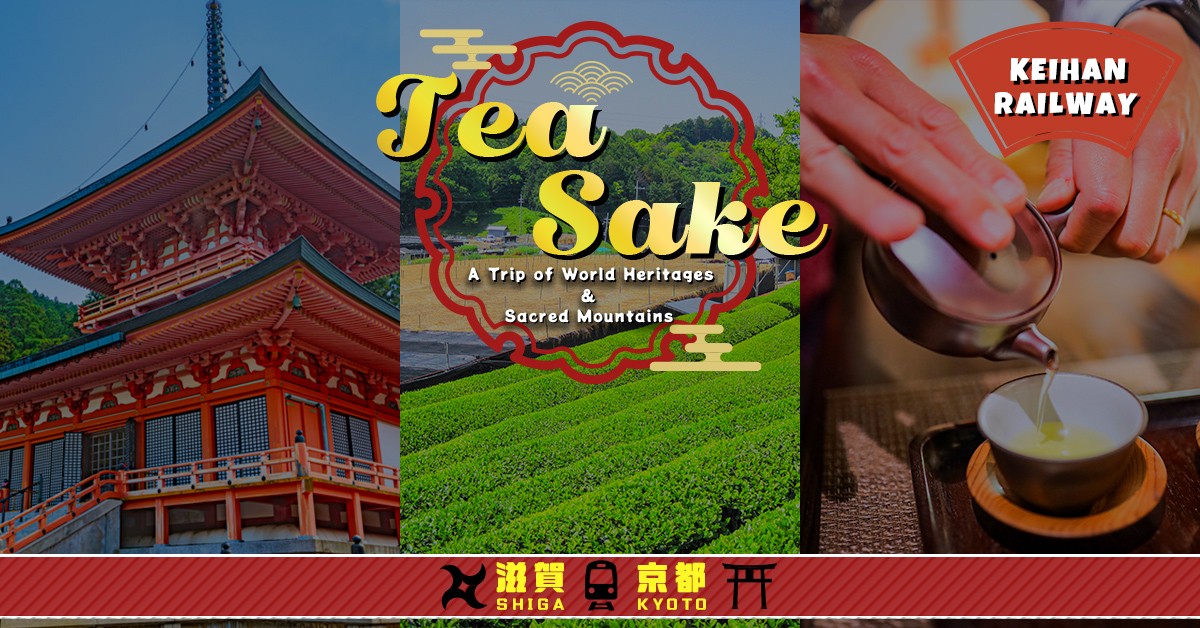 ―What kind of place is Uji?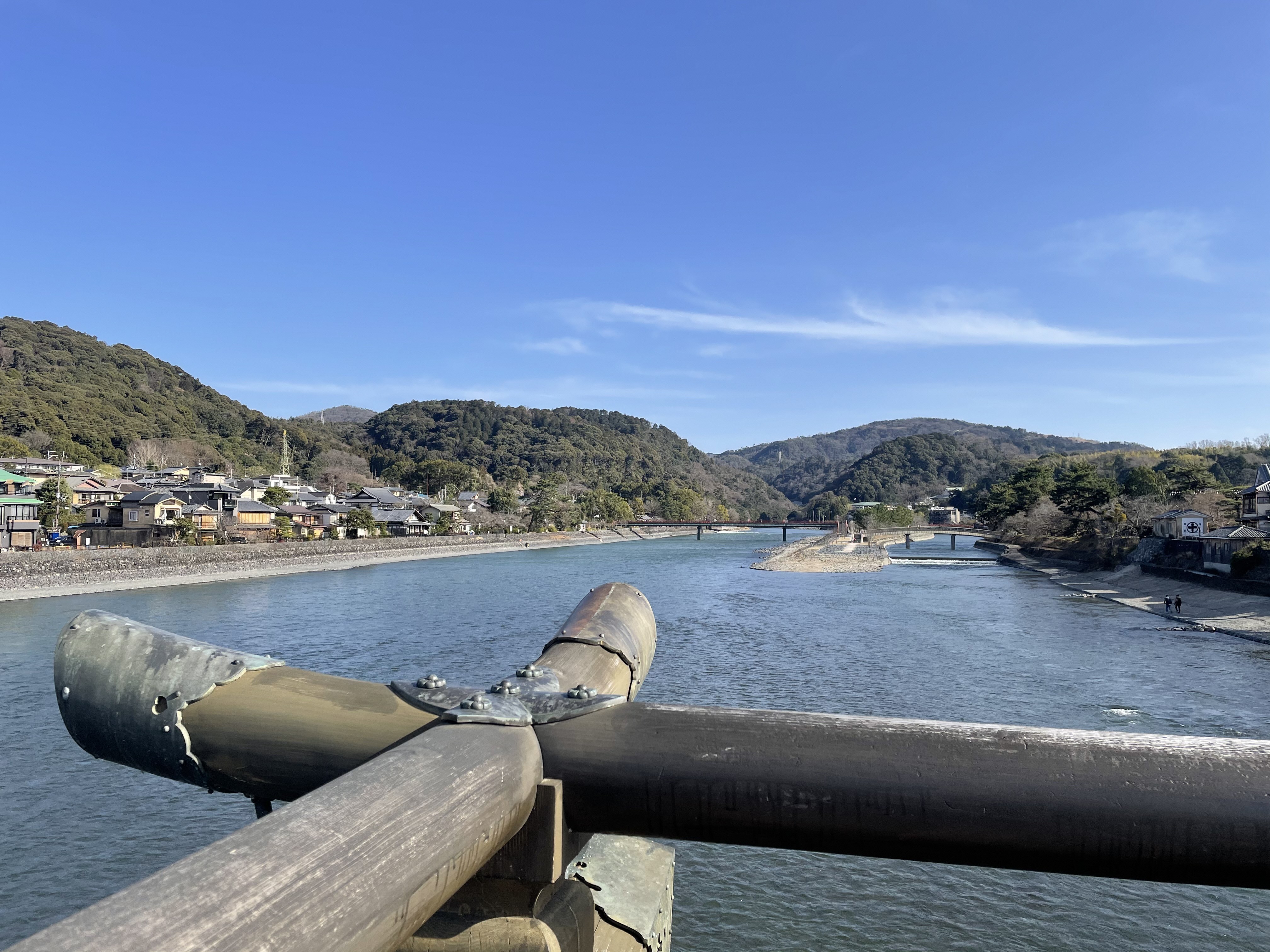 It's impossible to talk of Kyoto without mentioning Japanese tea. Many of you may associate Uji with Matcha, but did you know that Uji which is located in the south of Kyoto is actually Japan's true birthplace of Japanese green tea? Around the World Heritage Site Byodoin Temple, you'll find many tea houses within which you can enjoy not only tea but also confectionary such as dango dumplings and matcha sweets also.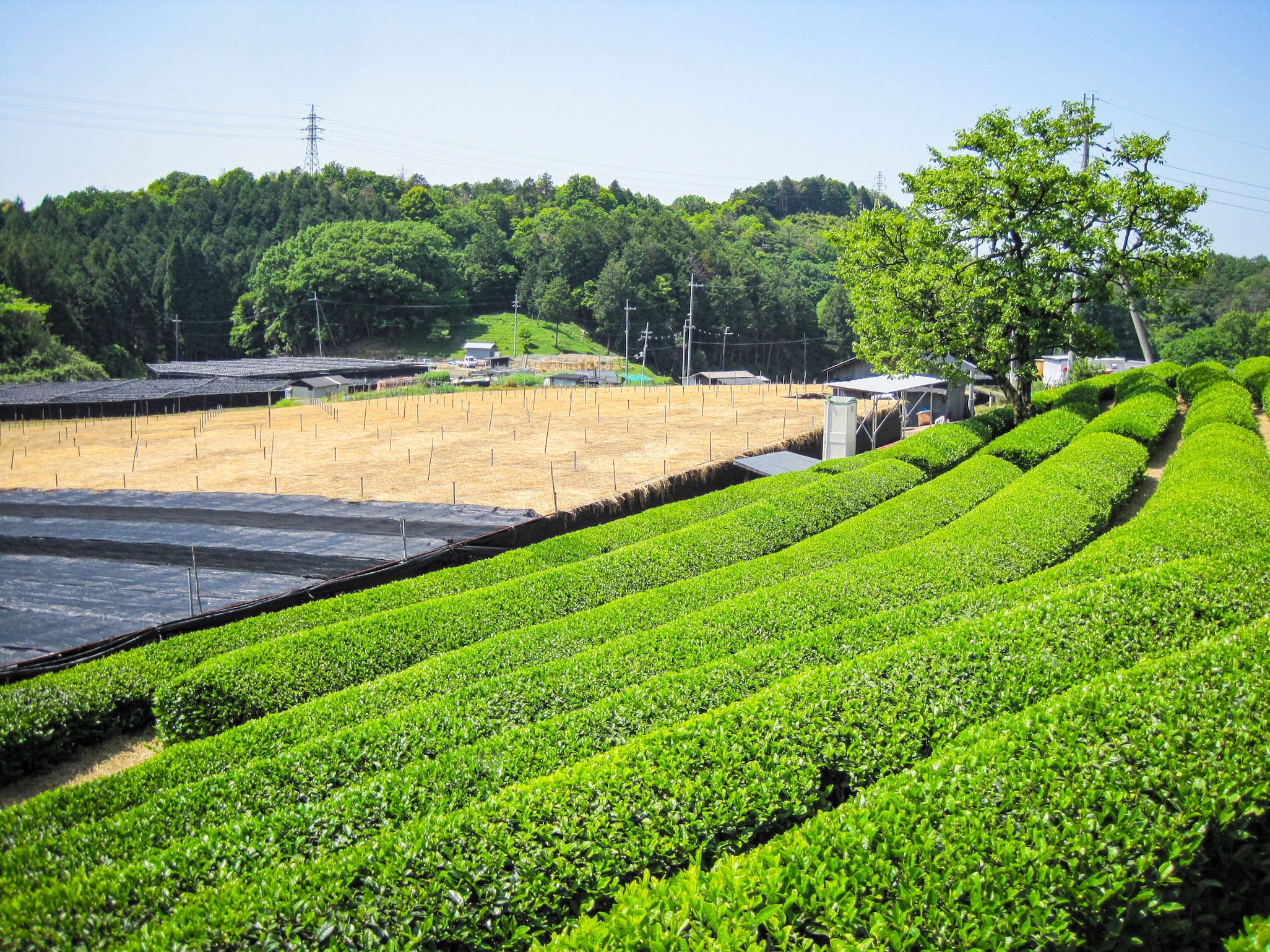 The cultivation of Uji Tea is said to have begun in the 13th century during the Kamakura period (1185-1333 CE), with green tea gaining rapid popularity similar to the level of that today during the 18th century or Edo Period. 
Within Uji, a type of cultivation known as cover cropping is used which is said to help grow fresher leaves and bring about a sweeter and tastier flavor.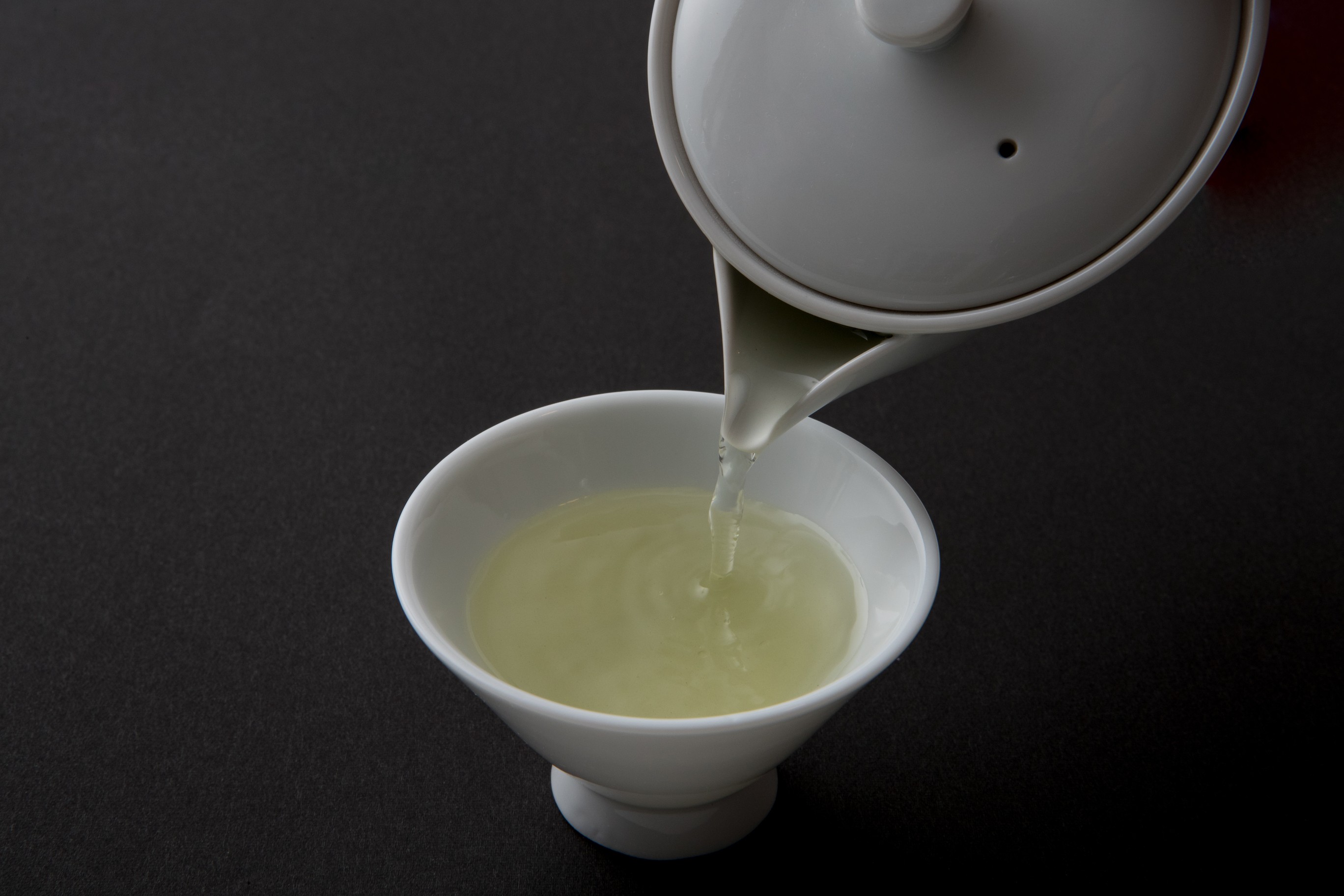 Japanese tea is also rich in various minerals such as catechin, vitamin C, and more, meaning it can help in the prevention of the common cold, and even decrease the chances of and risk of death from diseases such as cancer. Within these minerals, theanine that can be found within Uji Tea is said to increase the flavor of the tea, and ensure there is minimal bitterness, meaning this highly renowned ingredient is typically used within powdered green tea, or "Tencha" in Japanese or Gyokuro (High-quality green tea).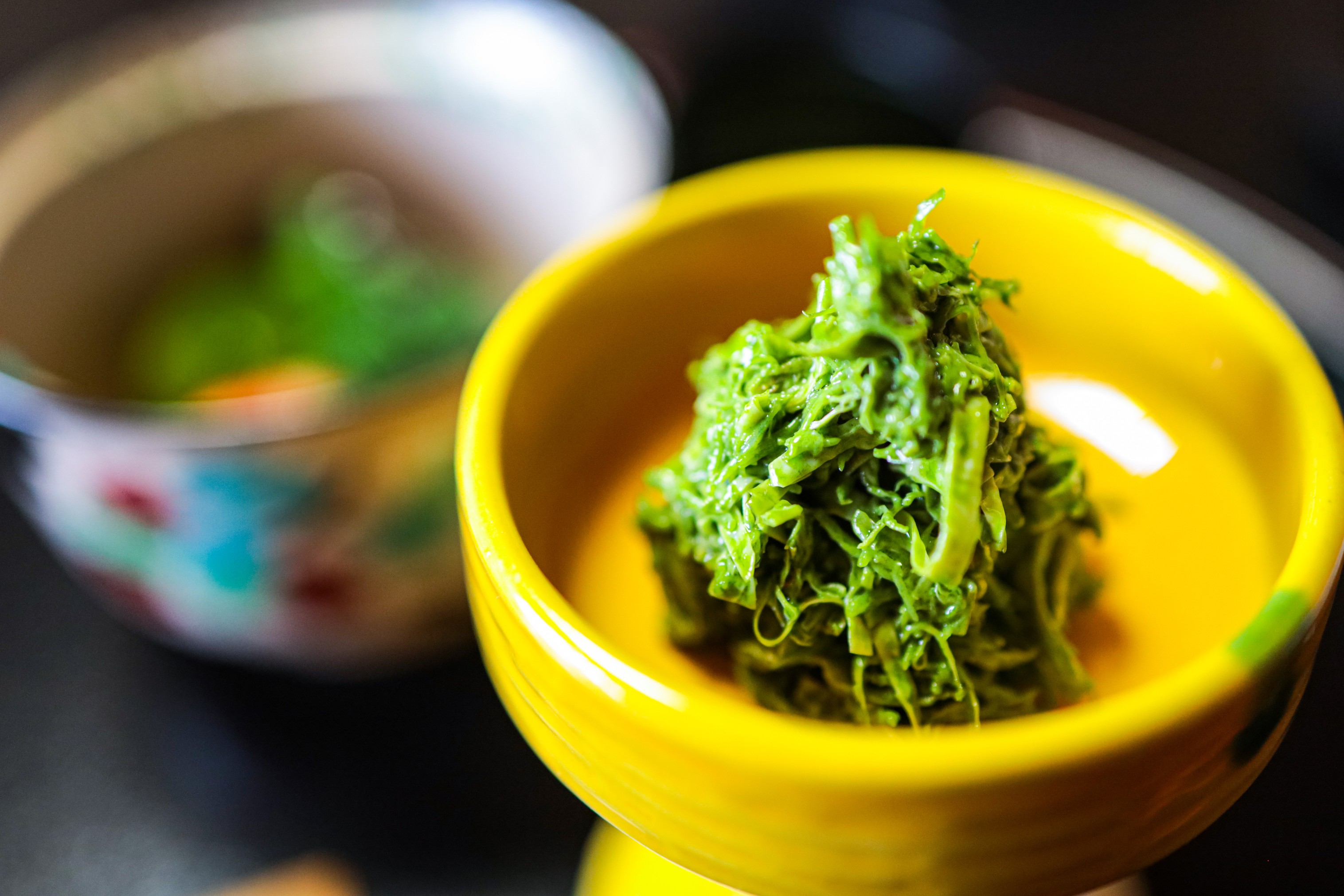 Where you can experience all of these foods, sweets, and more tea-related items, you might ask? What's often called the holy land of tea, Uji, of course! Uji Tea, which has recently been registered as a trademark, is making its way to becoming a World Cultural Heritage, so it's not something you should be taking your eyes off of!
―What kind of place is Otsu?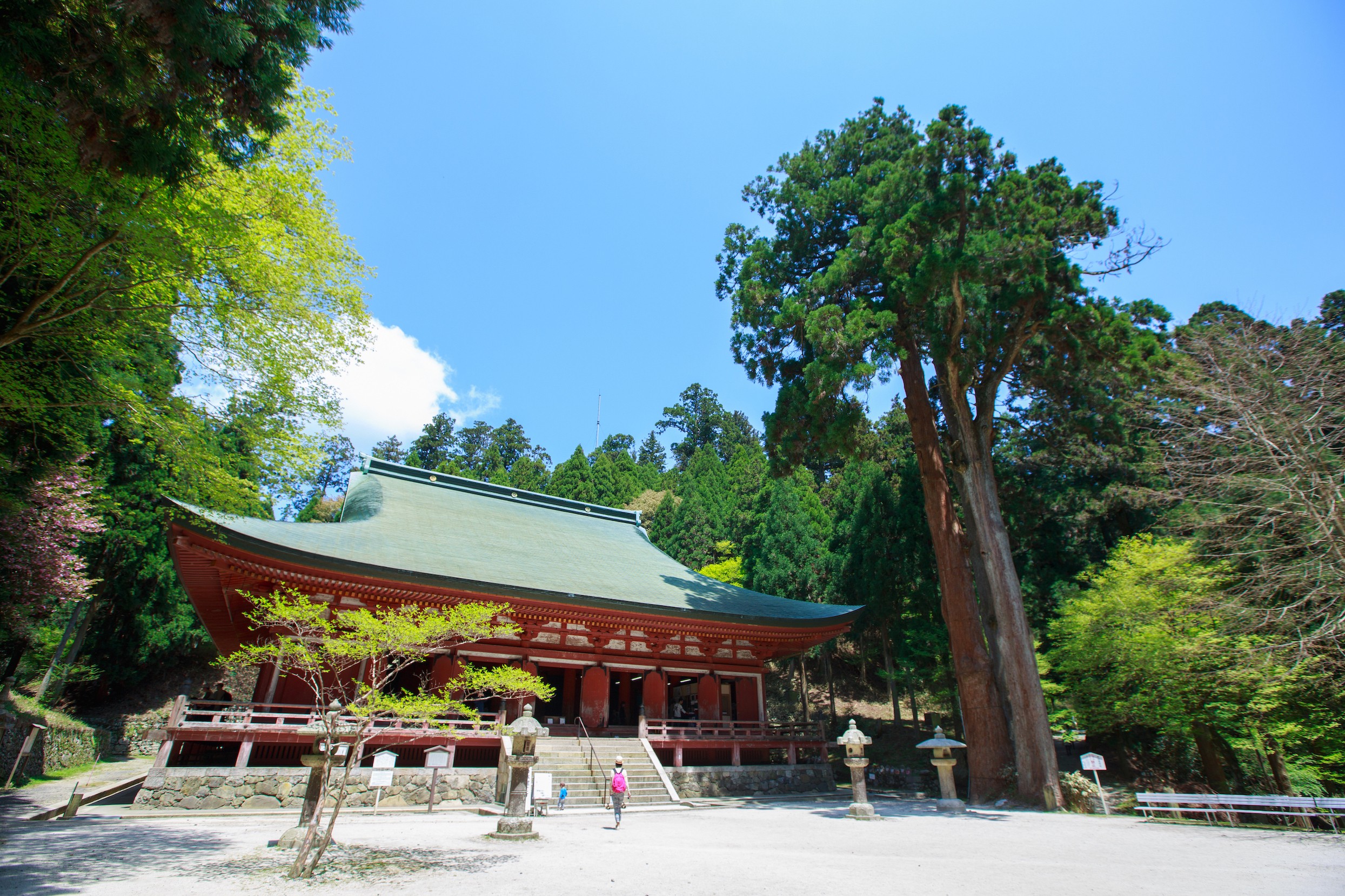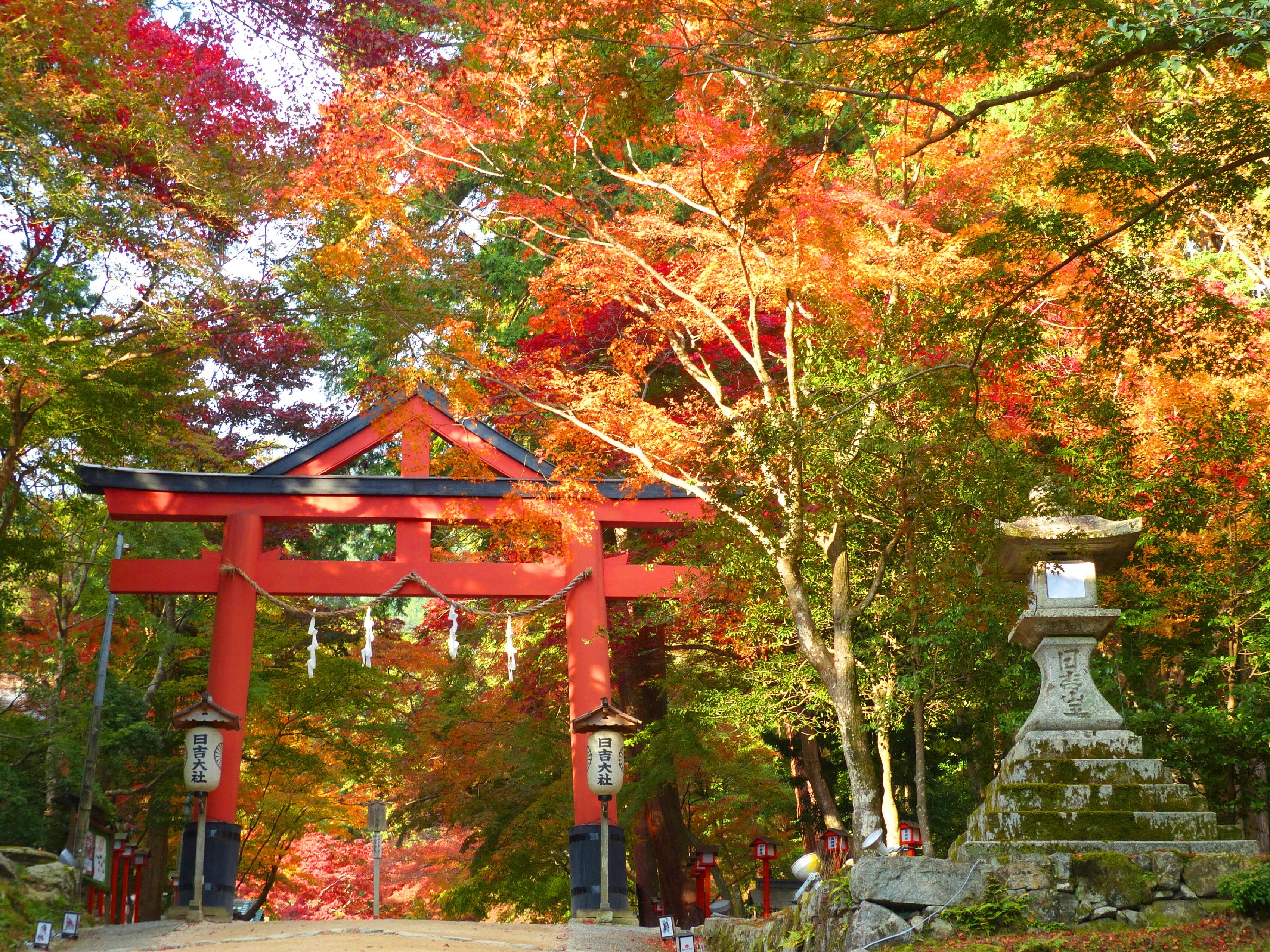 Otsu can be found to the north and south alongside Japan's largest lake, Lake Biwa. Approximately 1,350 years ago, Emperor Tenji had the capital moved, building temples and shrines that are currently registered as World Heritage Sites such as Enryakuji Temple (shown above), Hiyoshi-Taisha Shrine (shown Below), Omi-jingu Shrine, and more Shinto shrines and Buddhist temples.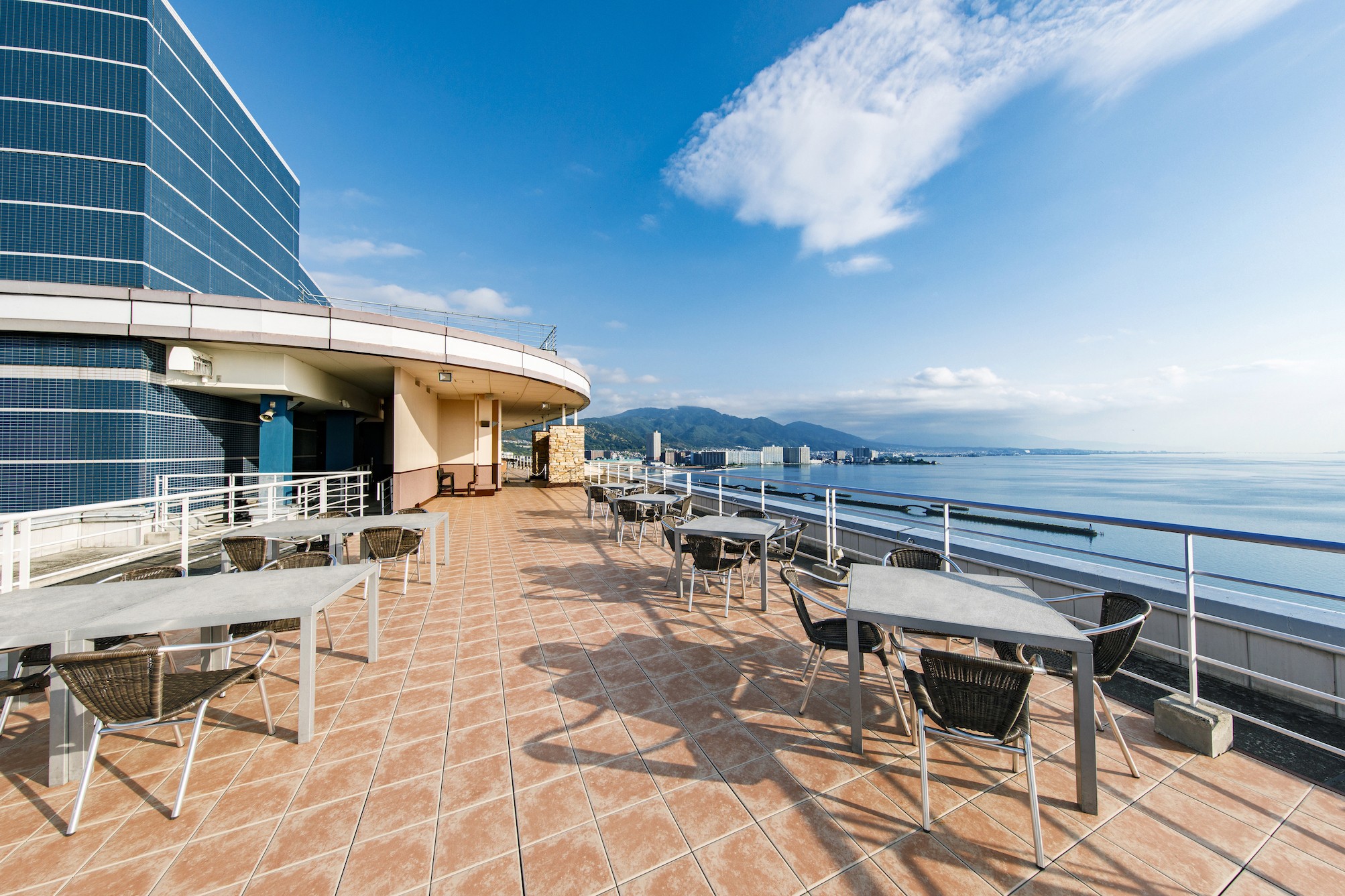 If you visit Otsu in Shiga Prefecture, don't forget to take some snapshots of Lake Biwa. At Biwako Hotel, all rooms have a view of the lake, and allow you a personal look at Japan's largest lake. How special! You're also able to visit the observation deck on the 13th floor of the hotel to see a panoramic view of the lake from up high.

Biwako Hotel

Address:2-40 Hamamachi, Otsu, Shiga

Access:5-minute walk from Biwako-Hamaōtsu Station (Keihan Railway)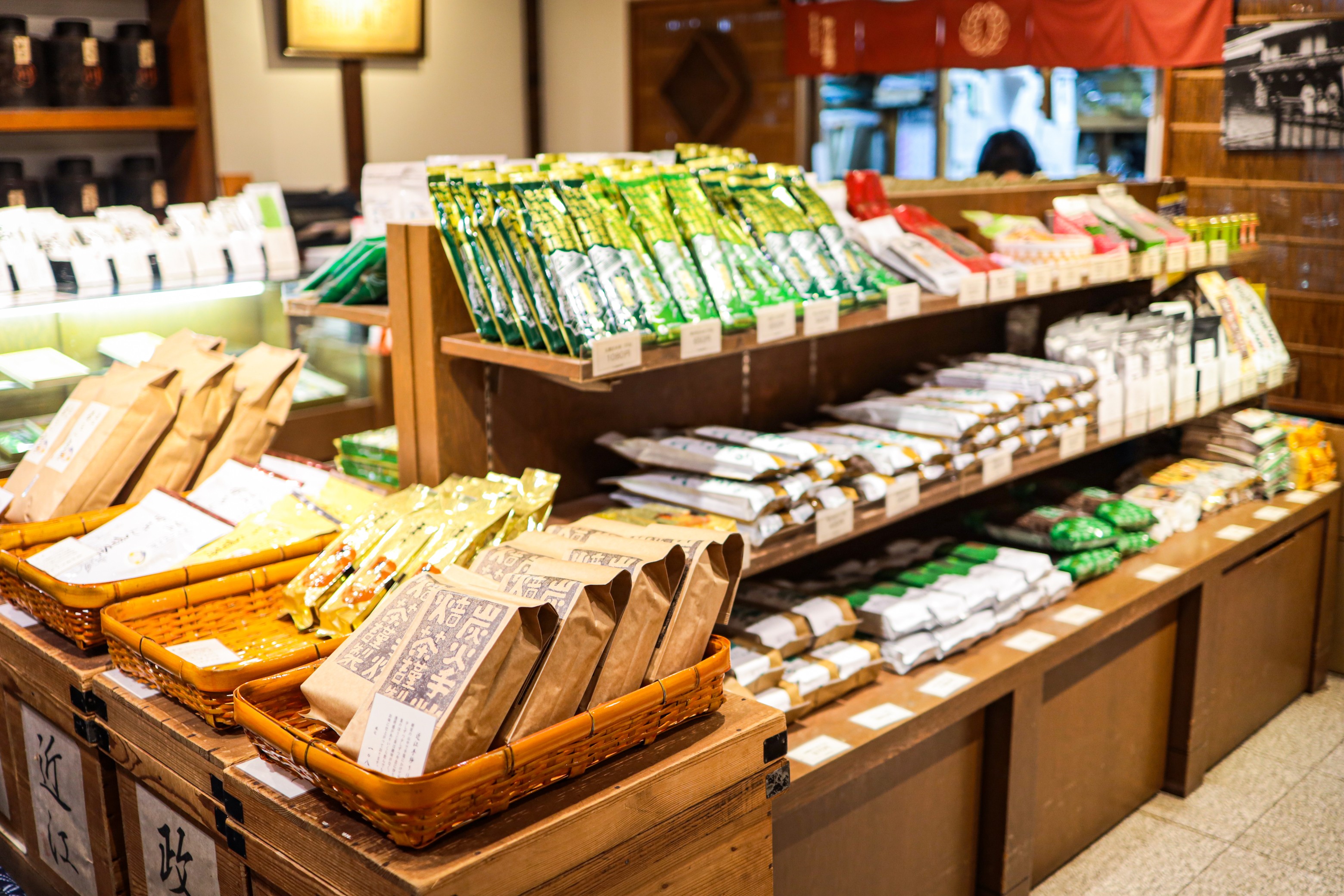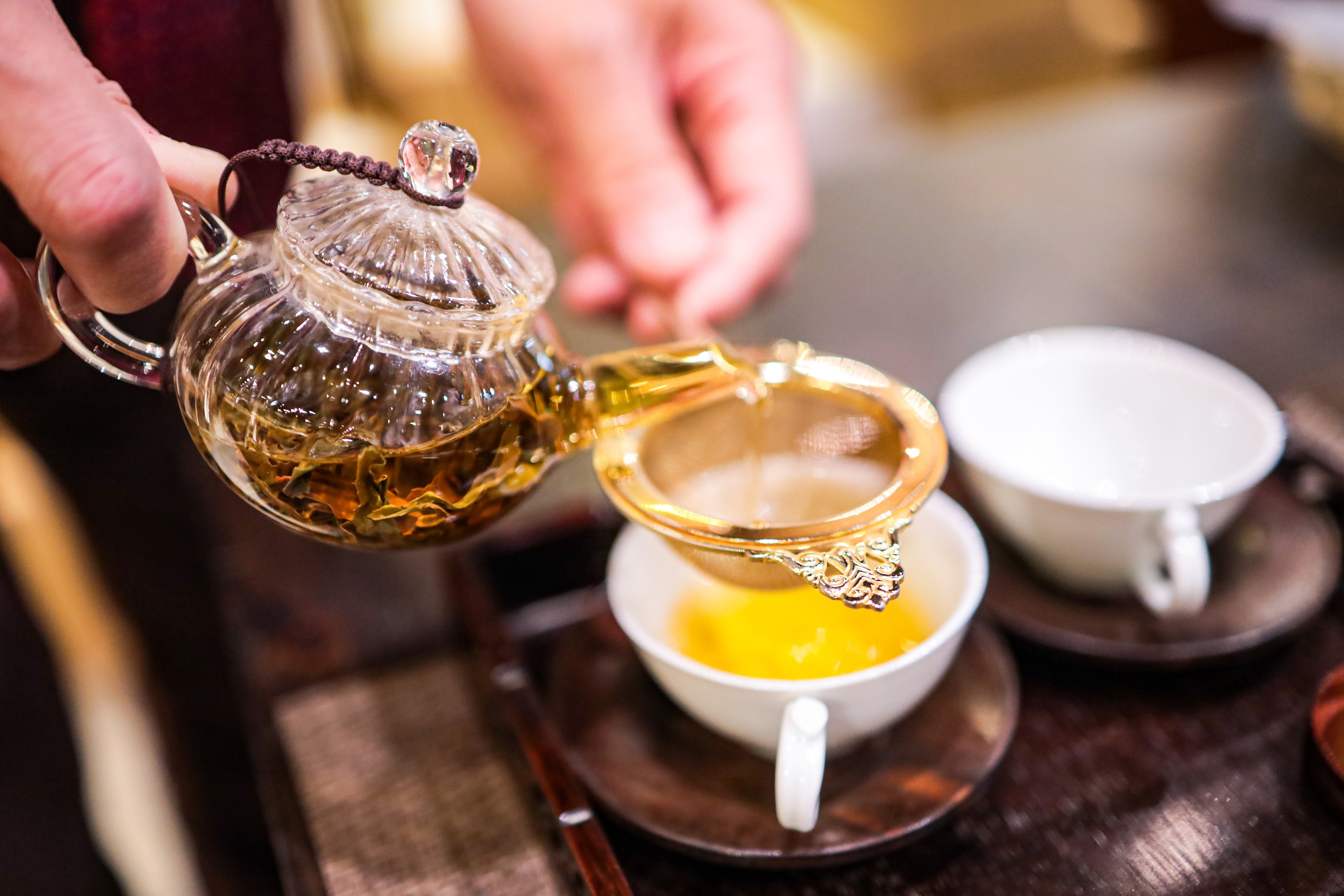 You've come all the way on a trip to Kansai, it would be a waste to only try a single thing before heading home! Actually, Shiga Prefecture is well known for its other fine teas since ancient times. Thanks to its climate and terrain which are prefect for tea cultivation, high quality Sencha are grown all over the prefecture. Asamicha considered one of the five greatest Japanese tea, and Tsuchiyama Tea awarded by the Ministry of Agriculture, Forestry and Fisheries are two signature Shinga-born tea.
In addition, in Sakamoto of Otsu there is the Yoshi Tea Garden which is said to be oldest tea garden in Japan and the birthplace of Japanese tea. If you're wanting to choose a great souvenir to send to friends or family, then you're going to want a universally loved tea, which you can pick up a short 10-minute walk from Biwako Hotel at Nakagawa Seisei-do Tea House founded in 1858. With over a 100 different types of green tea alone, you can more than welcome to try some!
Nakagawa Seisei-do Tea House

Address:3 Chome-1-35 Chuo, Otsu, Shiga

Business Hours:09:00〜19:00
Holidays:Sunday, Public Holidays
Access:12-minute walk from Keihan Shimanoseki Station
Tap Here to Learn More About Uji & Otsu!
Cheers to Beautiful Cherry Blossom Sights and Japanese Sake Feat. Kintetsu Railway (Abenohashi, Osaka / Yoshino, Nara)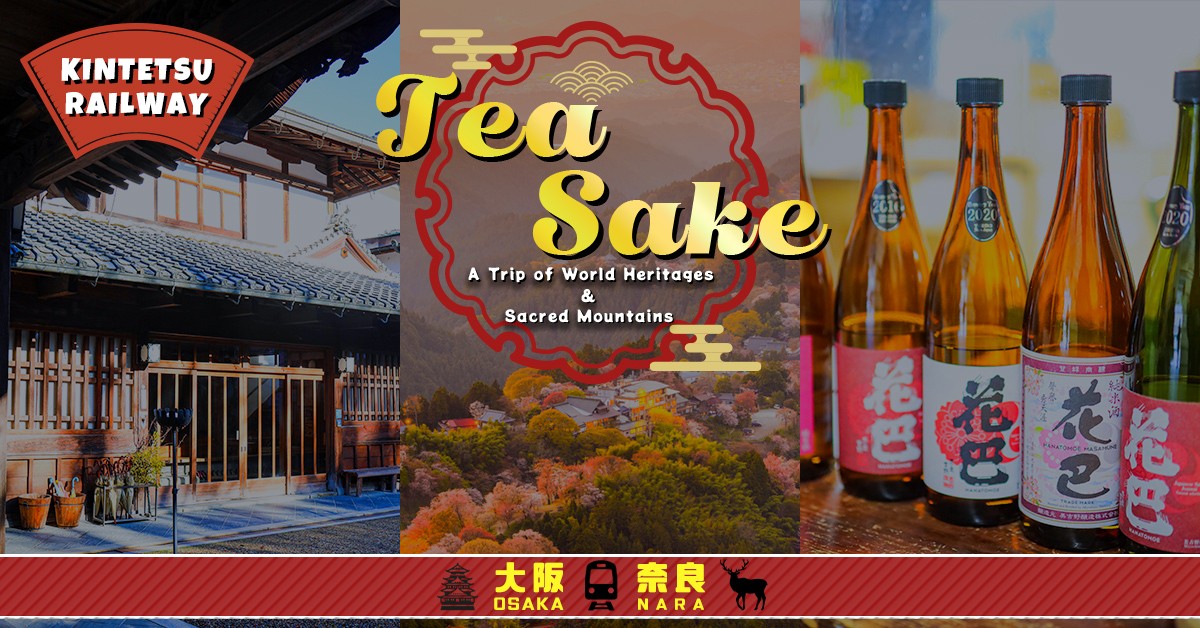 ―What kind of place is Yoshino?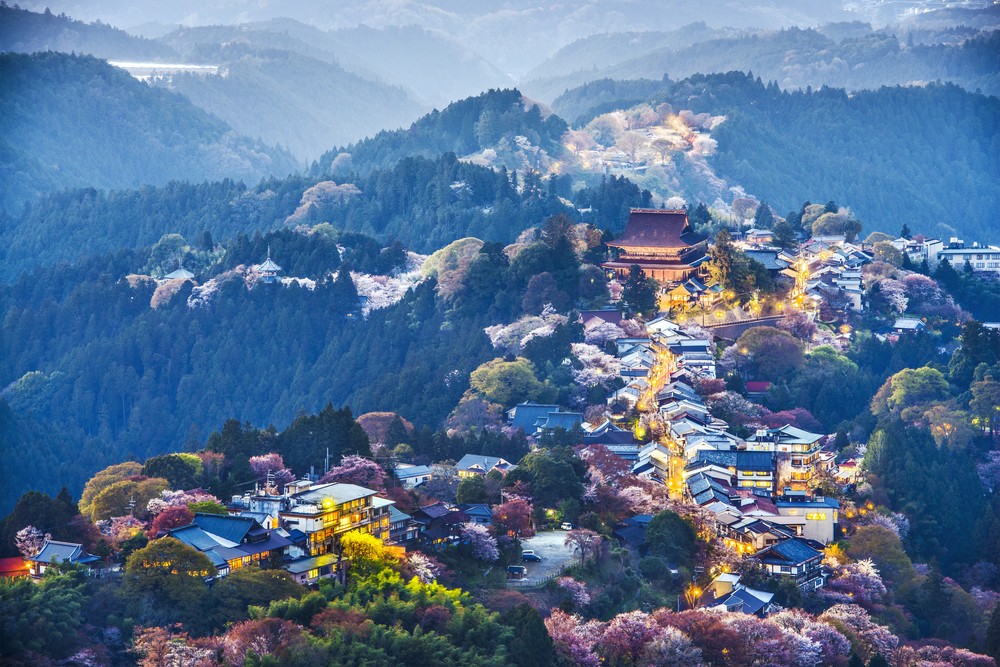 A town with a 100-year-old traditional Japanese inn and a World Heritage Site! The Kintetsu Railway connects Osaka and Nara, and we used it to visit the World Heritage Site and one of Japan's sacred mountains, Mount Yoshino!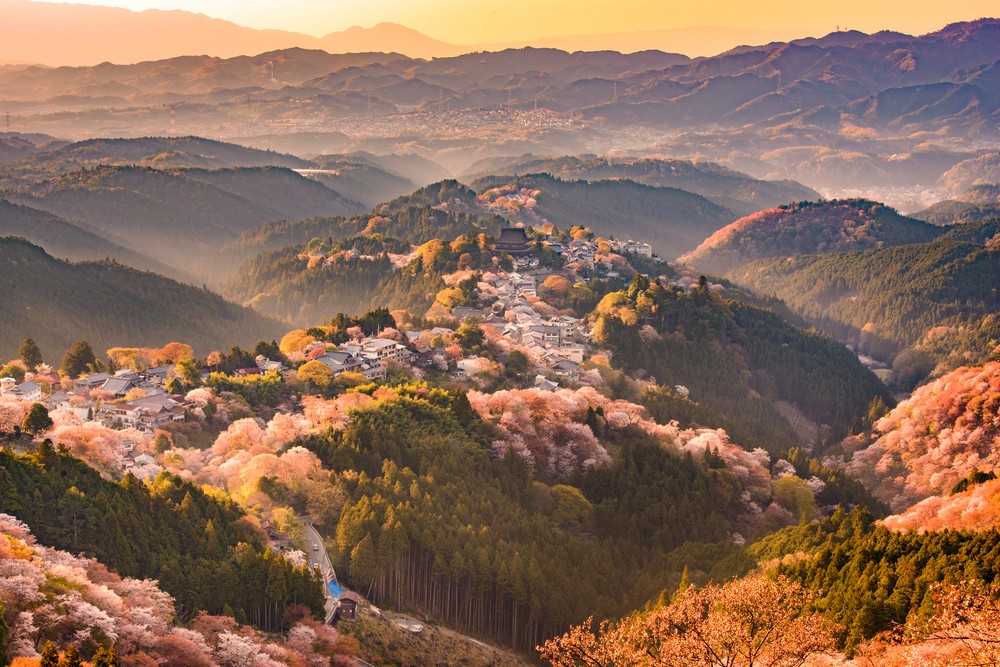 Yoshino itself is extremely famous for its cherry blossom trees, so much so that people will probably think of Yoshino when just mentioning cherry blossoms, however, that's not the only thing that this amazing location has to offer.
There's a chance to relax, avoid the crowds, and see some amazing sights and discover untold secrets if you visit in the off season. Mount Yoshino is actually split into 4 areas, Shimo Senbon, Naka Senbon, Kami Senbon, and Oku Senbon, with the mountain itself being registered under Sacred Sites and Pilgrimage Routes in the Kii Mountain Range as a UNESCO World Heritage Site in 2004. There's also some other World Heritage Sites on or close by to the mountain such as Kinpusen-ji Temple that are a great choice to visit.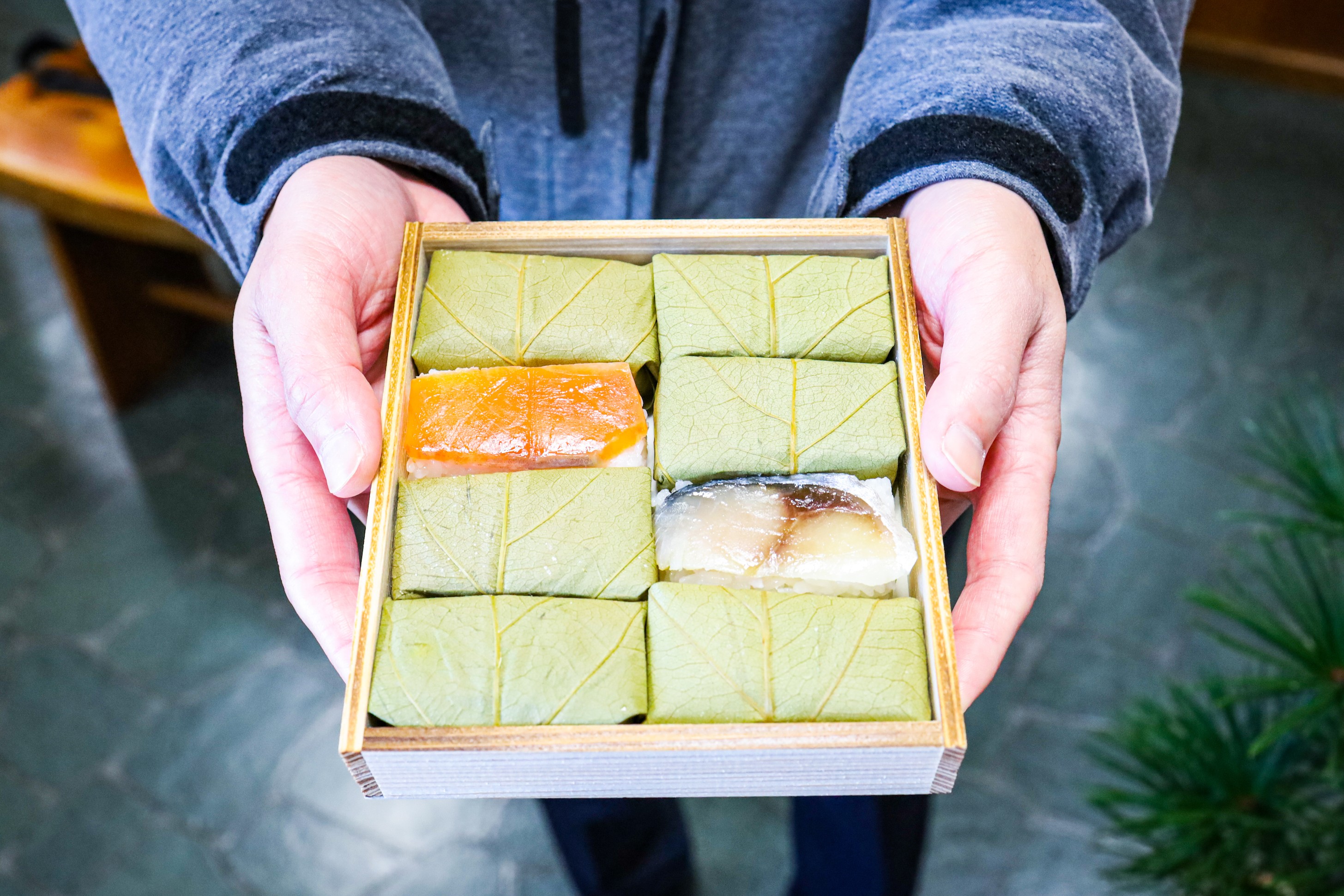 While the air here is pure and fresh, it's not the only delicious item on the menu! At lunch time in Yoshino, the Kakinoha-zushi (persimmon leaf sushi) is a must-try. It takes salted Japanese salmon and mackerel, places them over a luxurious bed of delicious white rice, then they are wrapped in permission skin to avoid drying out. It's the perfect harmony of flavors that leaves you wanting more after every bite.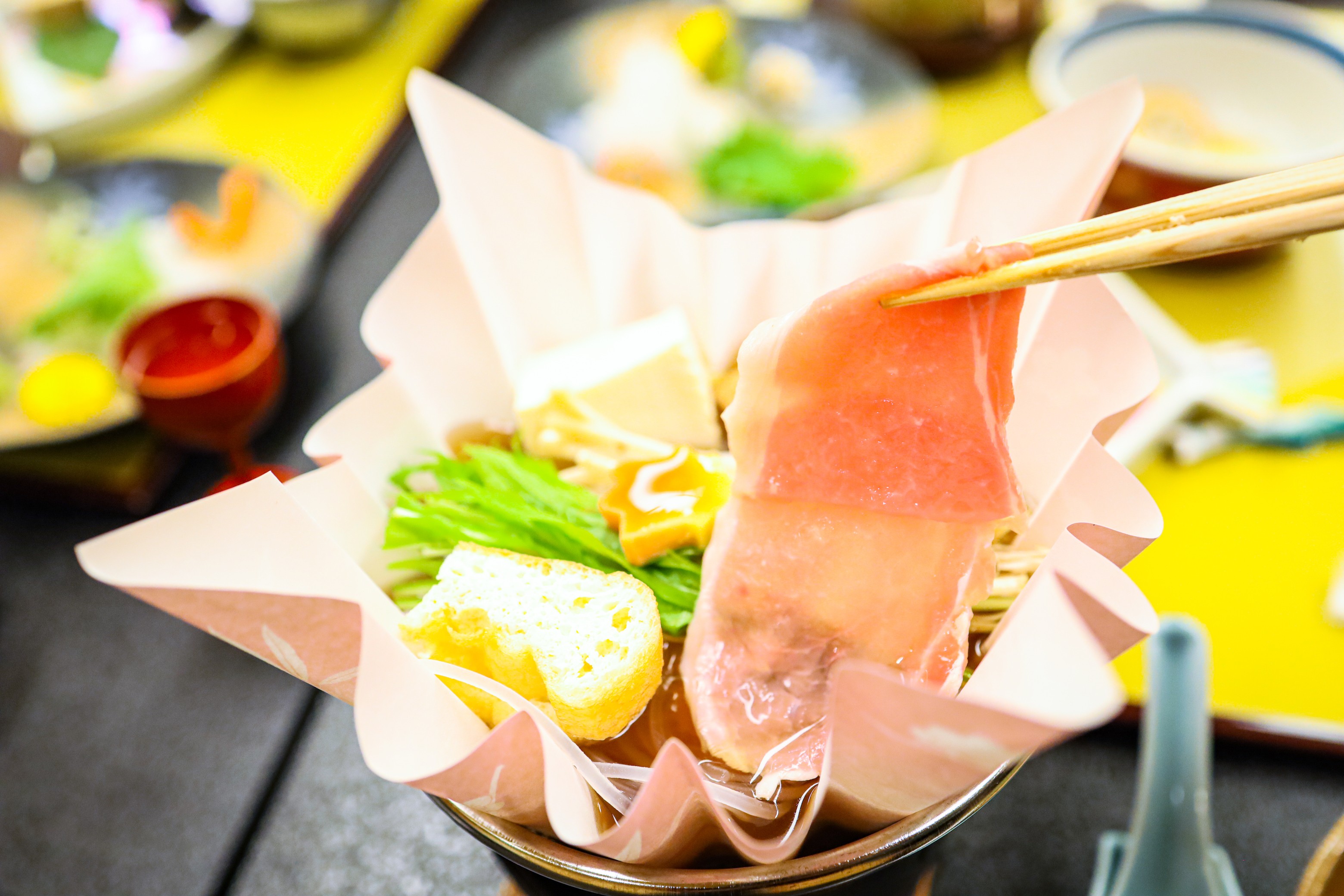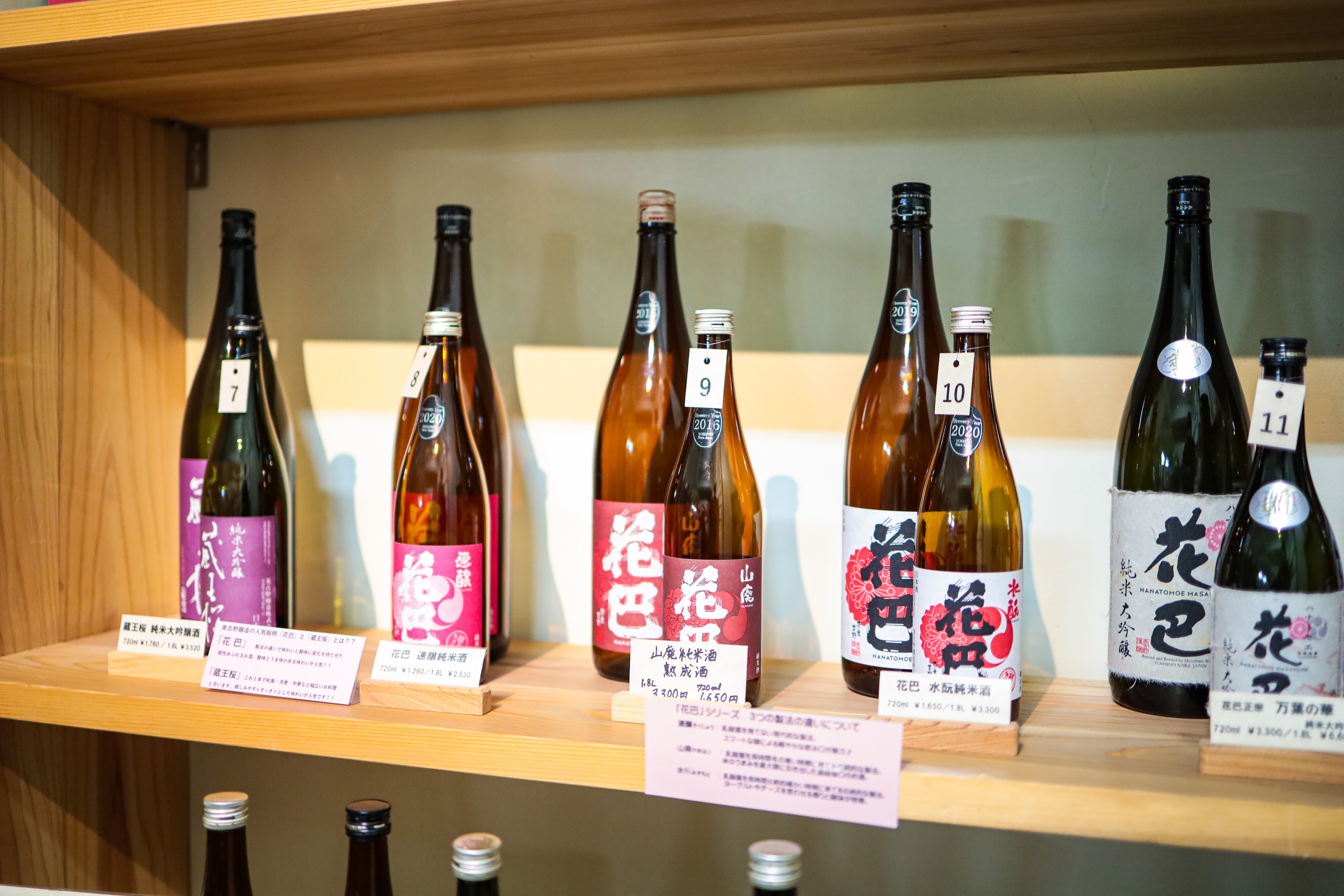 If you're still not satisfied with everything you've done thus far, it might be the perfect opportunity to stay at one of the local Japanese inns, visitor's or pilgrims' lodgings, or guesthouse during your stay.
If you choose the Scenic Inn Hounkan which opened its doors in 1754, you'll find a huge collection of mouth-watering seasonal & traditional Japanese meals brought in courses to try. As you're eating, your eyes may be drawn to the multicolored bottles of Japanese sake (which we bought at Miyoshino Sake Brewery at the foot of Mount Yoshino). With such combination of delicious food and delicious drink, the night is surely going to be a fun one.
Tap Here to Learn More About Yoshino!
From Japan's Town of Blade Artisans to the Holy Land of Buddhism Feat. Nankai Electric Railway (Sakai, Osaka / Koya, Wakayama)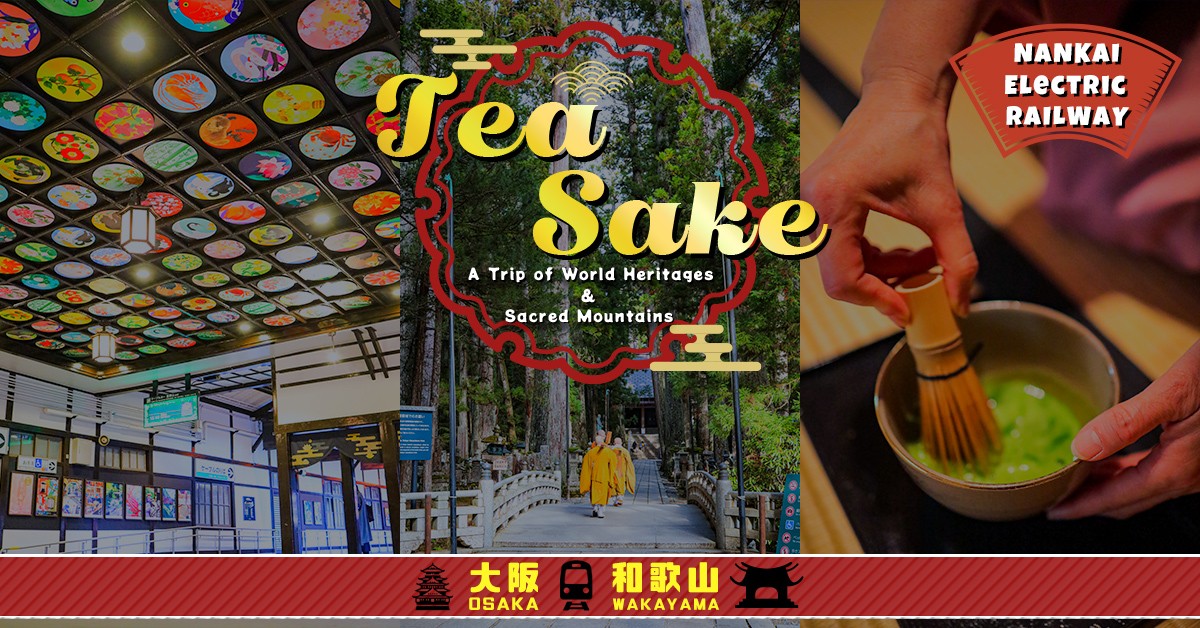 ―What kind of place is Sakai?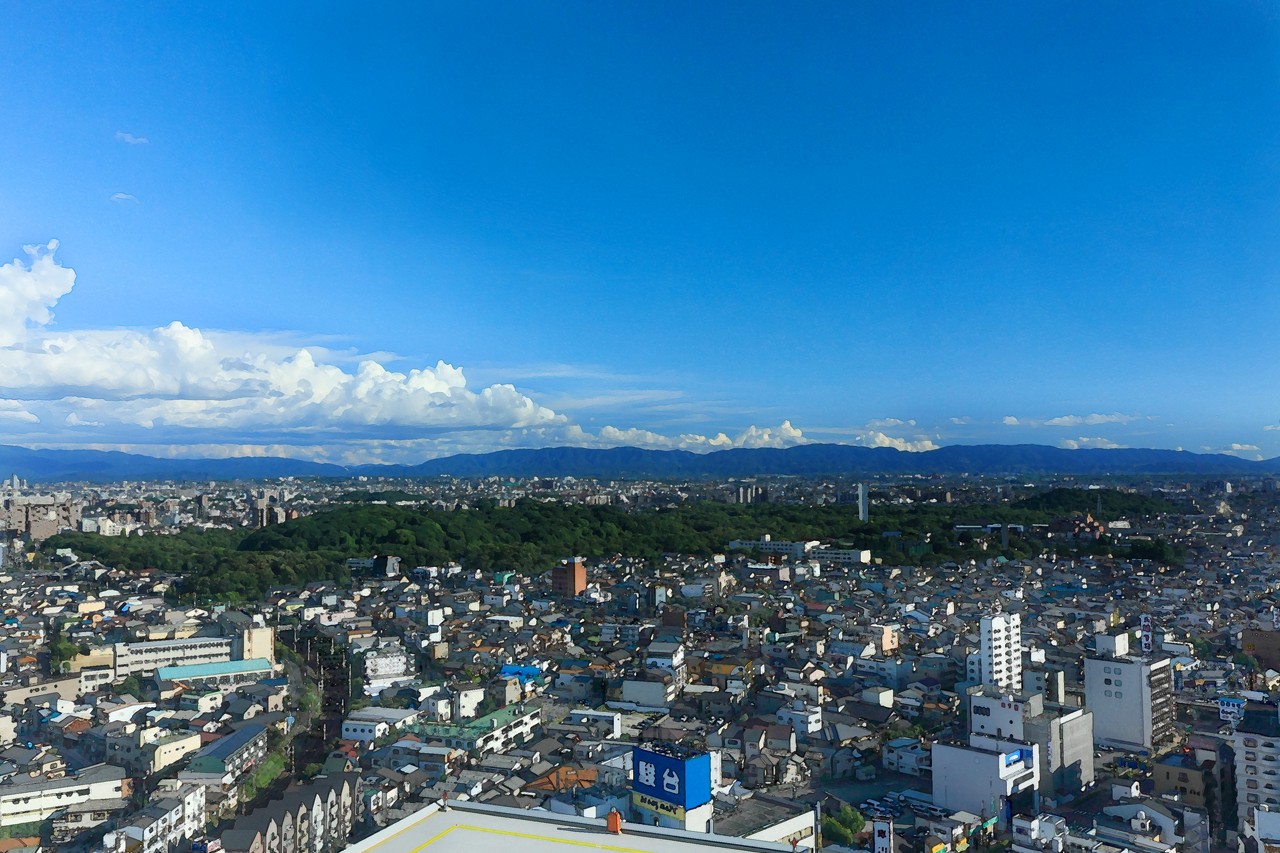 Sakai has really great access from Namba Station. It's a mere 10-minute ride, which transforms your surroundings and atmosphere into a more calming and relaxed feel. Sakai is often known as Osaka's commuter town, with various keywords you shouldn't forget when visiting such as Tea Saint - Sen no Rikyū!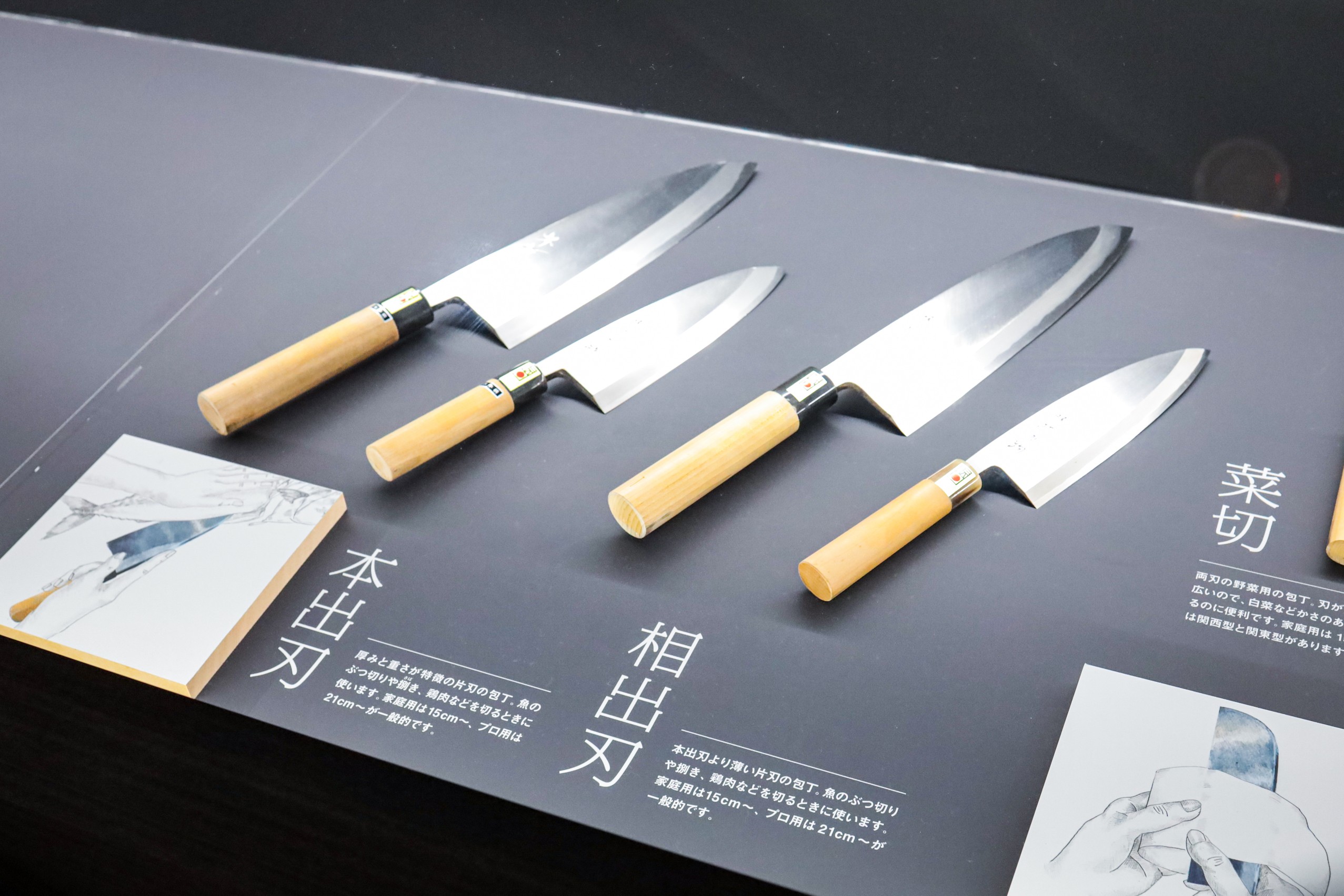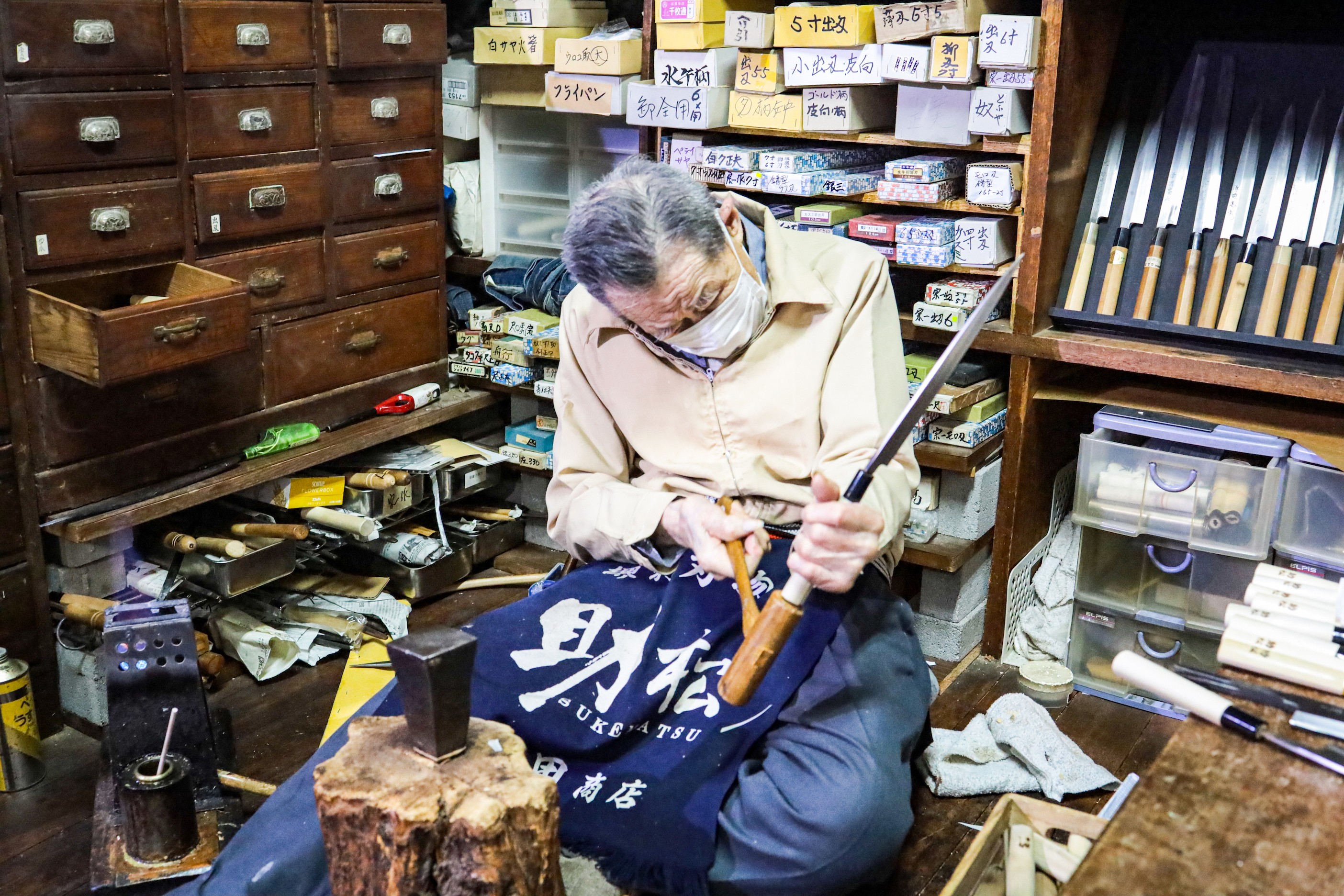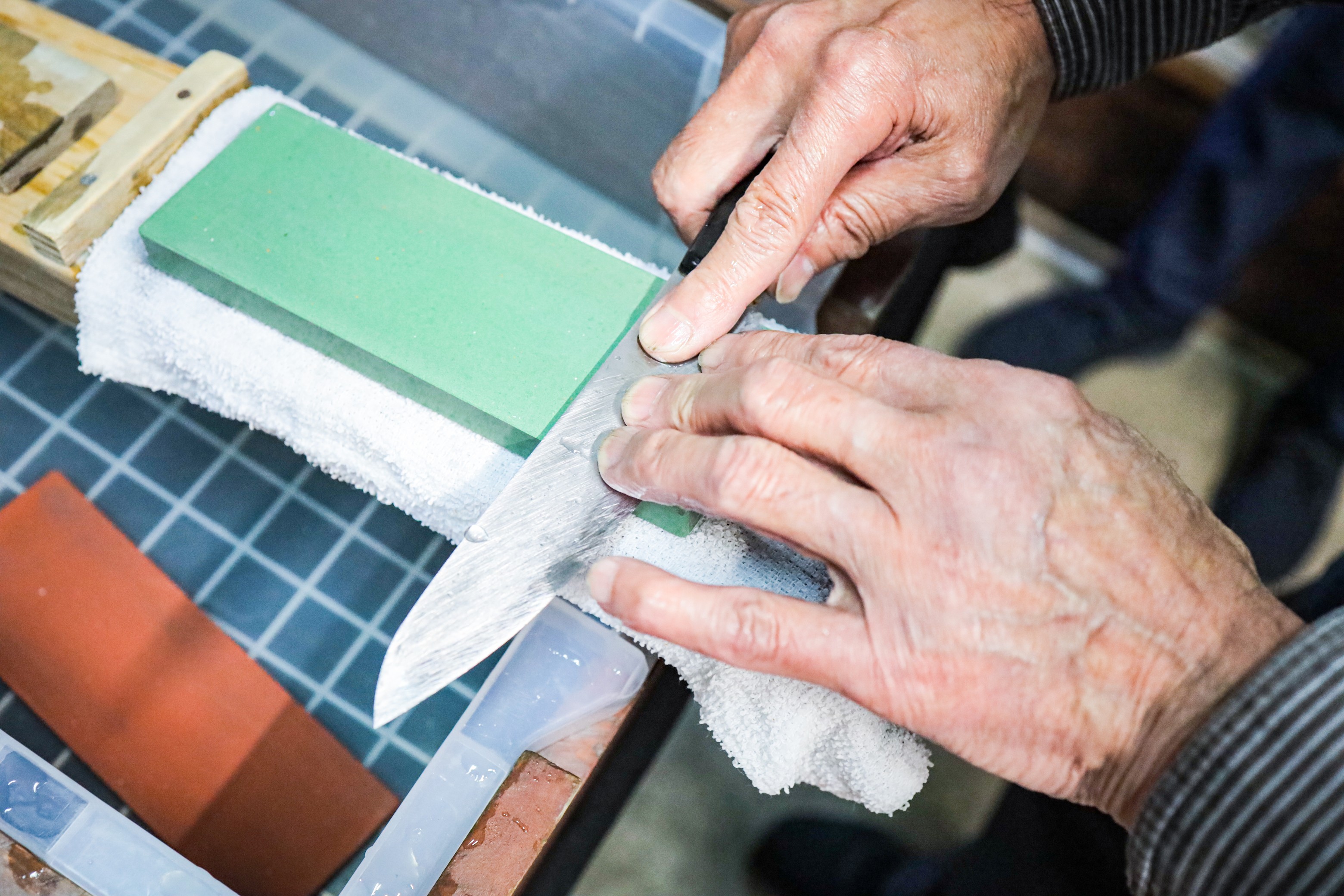 Starting off with making knives to cut the leaves of tobacco plants, Sakai Blades have come to be known as some of the best in the world, typically being found not only in Japanese households, but in the kitchens of chefs worldwide. If you head to 2F of the Sakai City Traditional Crafts Museum, you'll find the Sakaihamono Museum "CUT'' where you can learn about the history of these amazing tools. If you head to the nearby Wada Shōten you can even try making your very own knives (although professional artisans will make 80% of it for you), it's a town where you truly enjoy a side-by-side experience with the craftsmen and women that work there.

Sakai Traditional Crafts Museum

Address:1-chōme-1-30 Zaimokuchōnishi, Sakai Ward, Sakai, Osaka

Business Hours:10:00〜17:00
Holidays:every 3rd Tuesday(the following day in the event Tuesday is a public holiday), 12/29-01/03, May have shortened business hours)
Access:15-minute walk from Nankai Sakai Station
※Planned for renewal and re-opening at the end of March, 2022.
Wada Shōten

Address:1-chōme-1-1 Shinmeichōhigashi, Sakai Ward, Sakai, Osaka

Business Hours:10:00〜18:00
Holidays:Sundays and public holidays - (experiences can be reserved on Sundays and public holidays)
Access:18-minute walk from Nankai Sakai Station
―What kind of place is Koya?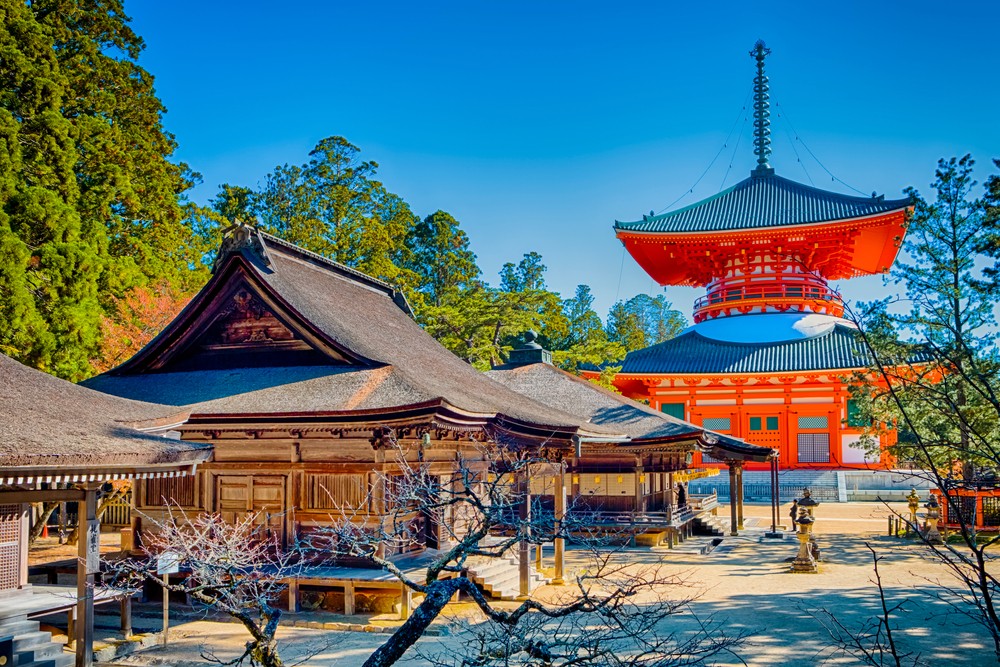 Kōya is the home of Mount Kōya, the holy land of Japanese Buddhists with over 1,200 years of history. In 2004 it was registered under the UNESCO Sacred Sites and Pilgrimage Routes in the Kii Mountain Range as a World Heritage Site alongside Mount Yoshino, and sees not only many believers in the faith but also a large number of foreign and local sightseers who come to visit.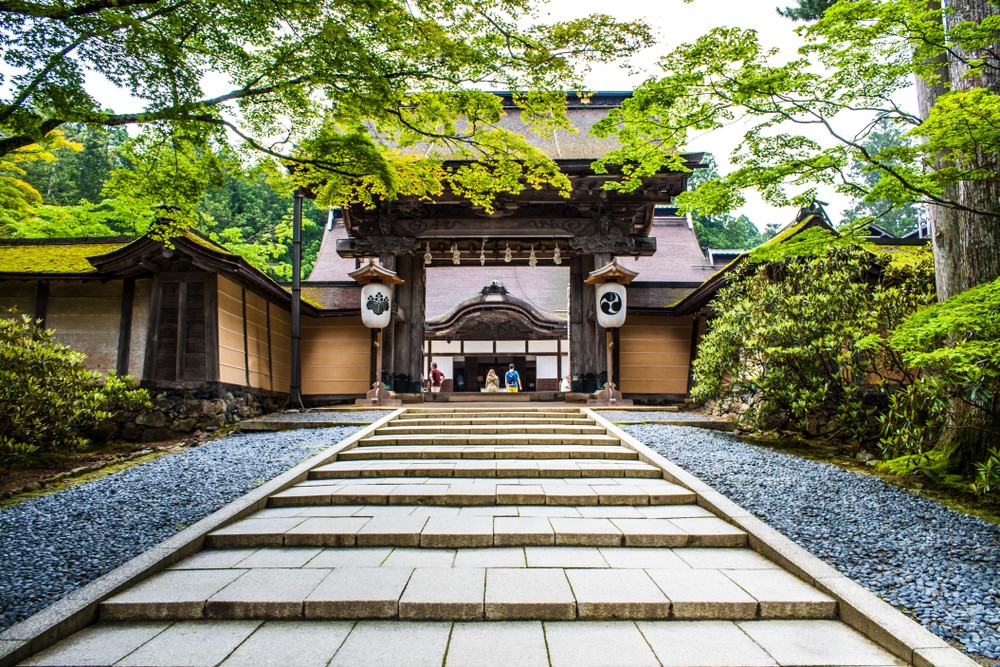 At the summit of the mountain you'll find the Buddhist Temple Kongobuji, as well as visitor's or pilgrims' lodgings, temples dedicated to Japanese warlords, Japanese gardens, and temples where you can enjoy vegetarian Buddhist meals, it's fun to pick a lodging that suits how you want to try staying in this amazing spot. "When in Rome", as the saying goes, mornings are quite early in temples, so make sure to get some sleep and participate in the morning service!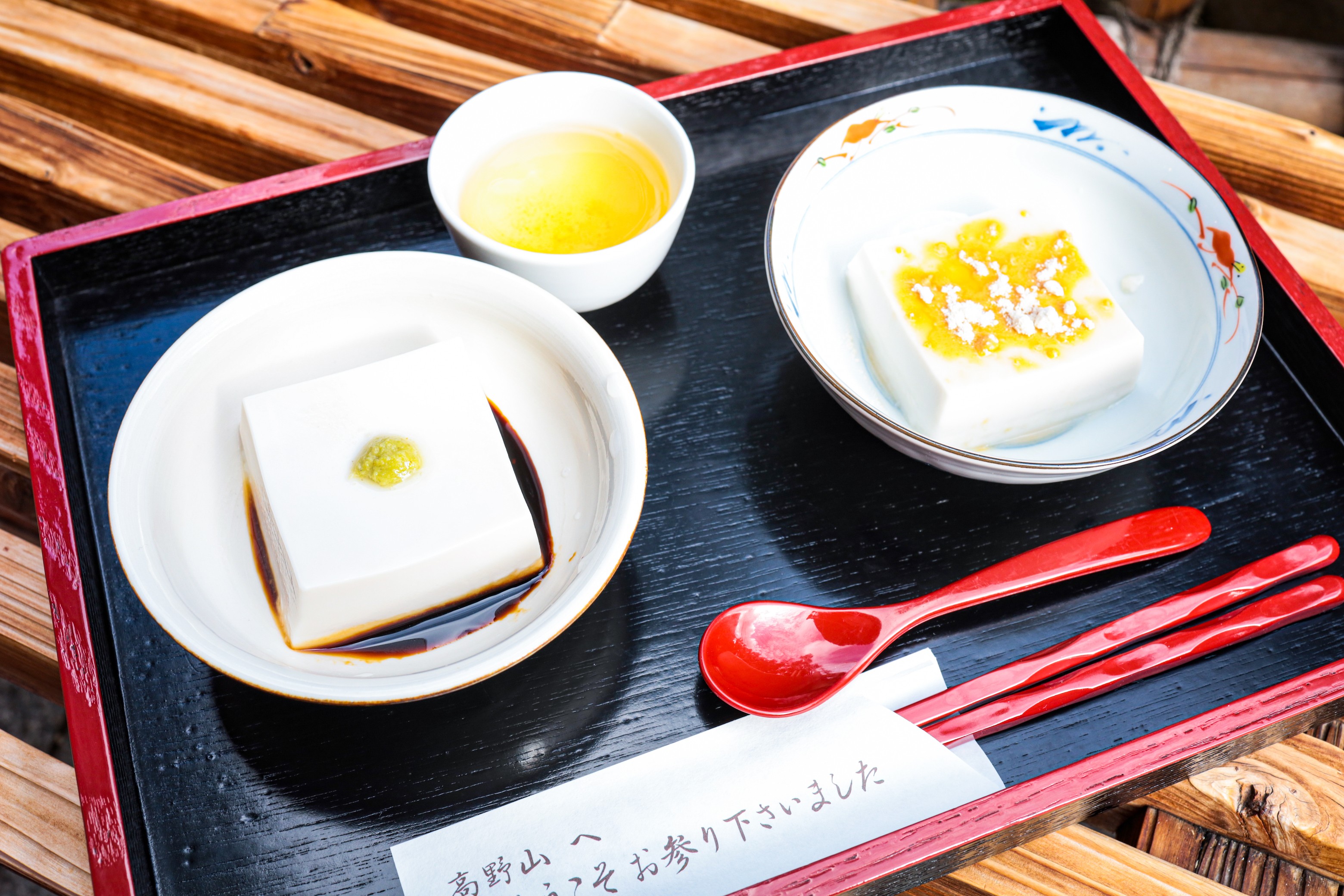 After finishing breakfast and leaving the lodging, it was still just 9:00am. Hearing that there was some goma tofu (tofu-like dish made with ground sesame paste) that's so popular it always sells out at noon, it was time to head to the historic 100-year-old store Hamadaya. Eating goma dofu which is high in protein, minerals, and vitamins is perfect alongside the vegetarian Buddhist meals to ensure you're fit and healthy not only on the outside, but on the inside as well.

Hamadaya

Address:444 Kōyasan, Koya, Ito District, Wakayama

Business Hours:09:00~17:00(closes once all products sold)
Tap Here to Learn More About Sakai & Koya!
Great Value Tickets For Your Journey in Kansai
Here are some great value tickets and rail passes for your journey around Kansai. Make sure to check all of the details on the various homepages listed below!
KYOTO-OSAKA SIGHTSEEING PASS
KINTETSU RAIL PASS 2DAY
Koyasan World Heritage Ticket