Tokyo German Village - A Theme Park Surrounded by Nature Fun for All The Family!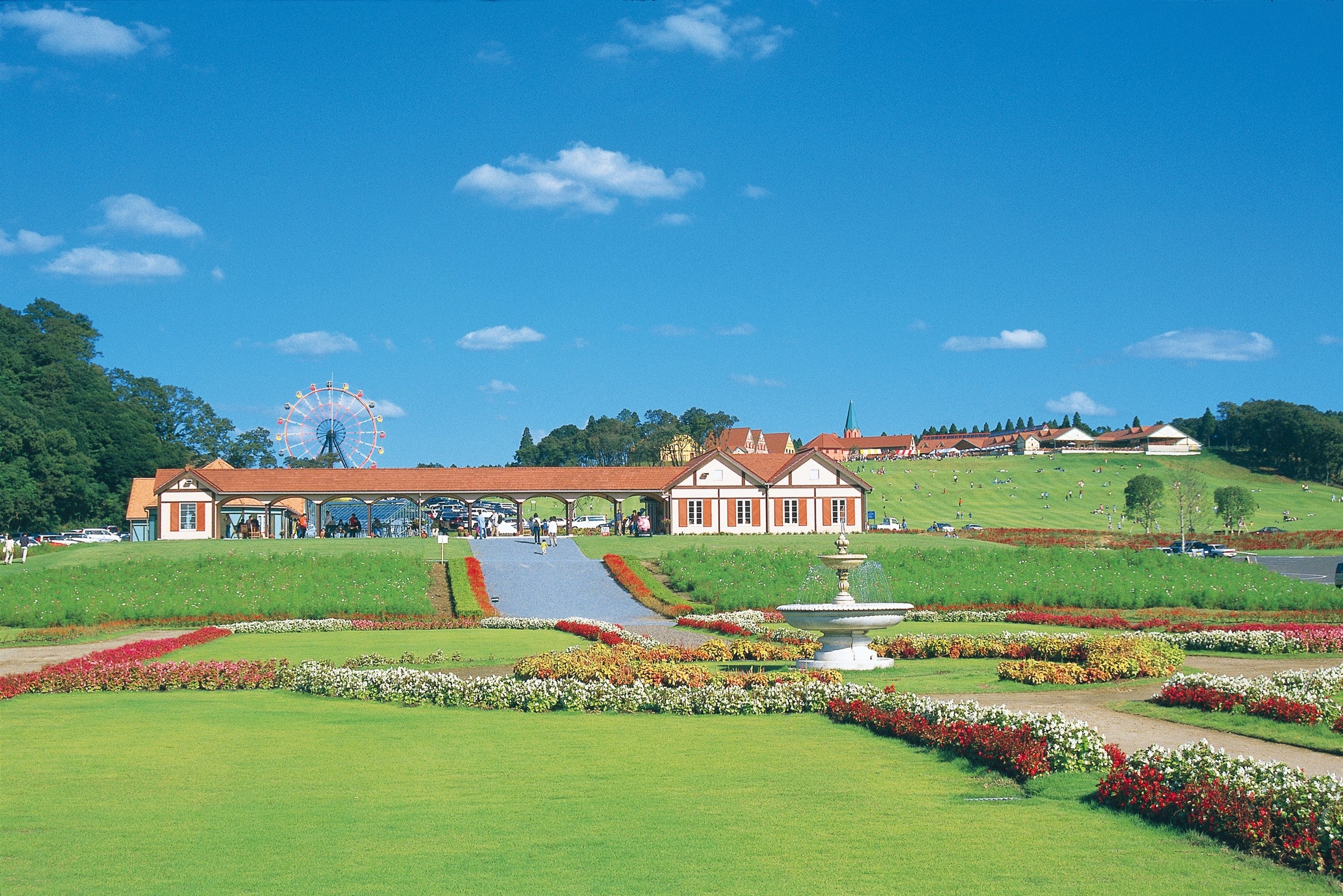 Chiba Prefecture's largest theme park "Tokyo German Village" can be found just a stone's throw away from Tokyo using one of Tokyo's many accessible means of transport. Filled with many attractions, sights to see that are unique during each season, and seasonal events including large-scale illuminations, it's an entertainment spot that is extremely popular with locals and sightseers alike. In this article, let's take a look into everything Tokyo German Village has to offer! Maybe think about visiting during your next trip to Japan?

What Kind of Place is Tokyo German Village?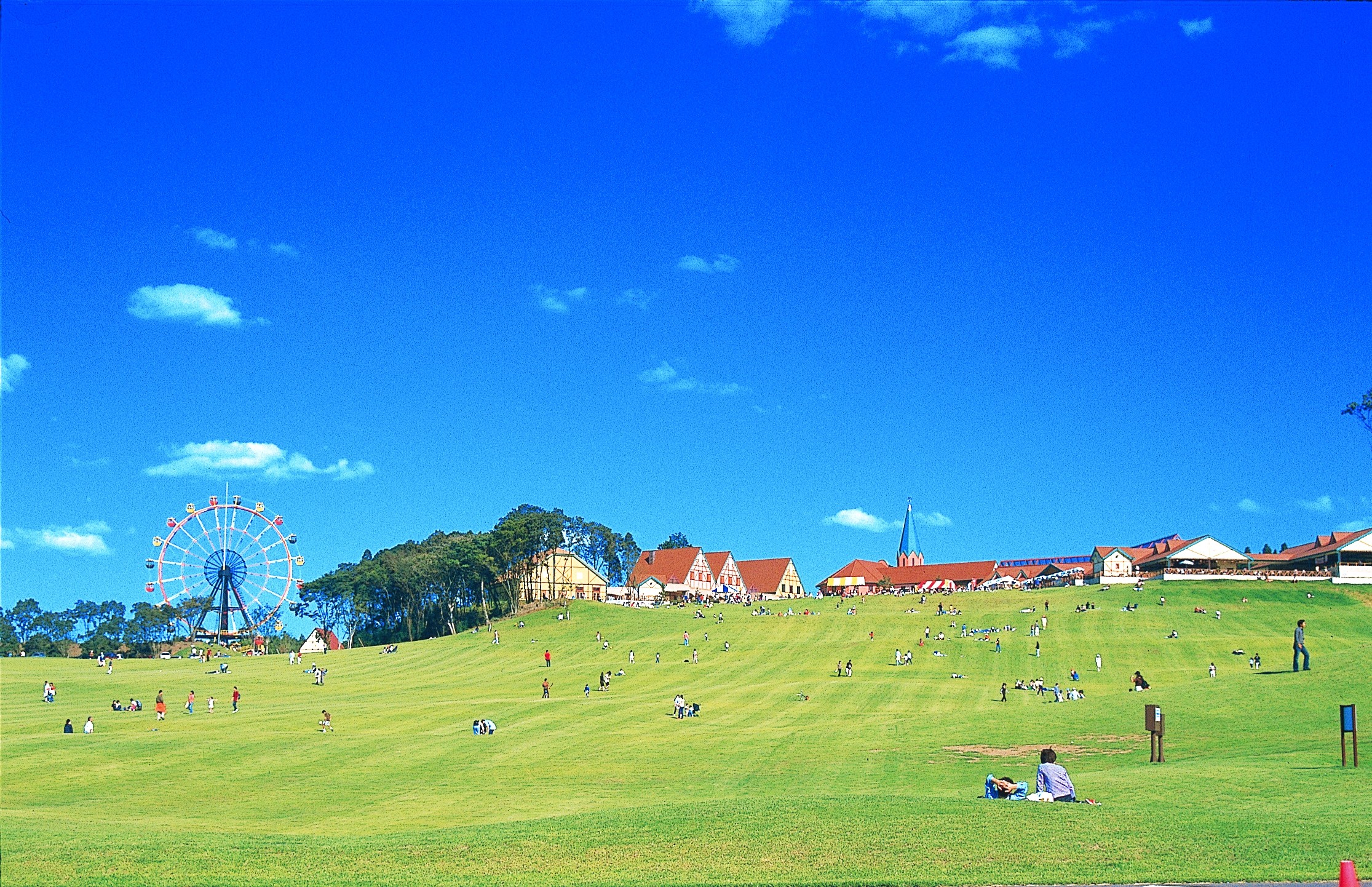 Tokyo German Village in Chiba Prefecture is a large-scale countryside-themed theme park with nature-based activities. The entire park actually comes in at a whopping 19 Tokyo Domes in total size! You can enjoy various attractions while surrounded by green leaves and cute flowers, a zoo, and even some seasonal harvesting events depending on when you visit. You can reach the theme park in around 1 hour from within Tokyo which is extremely useful!

Filled with Attractions & Date Spots! Fun for All!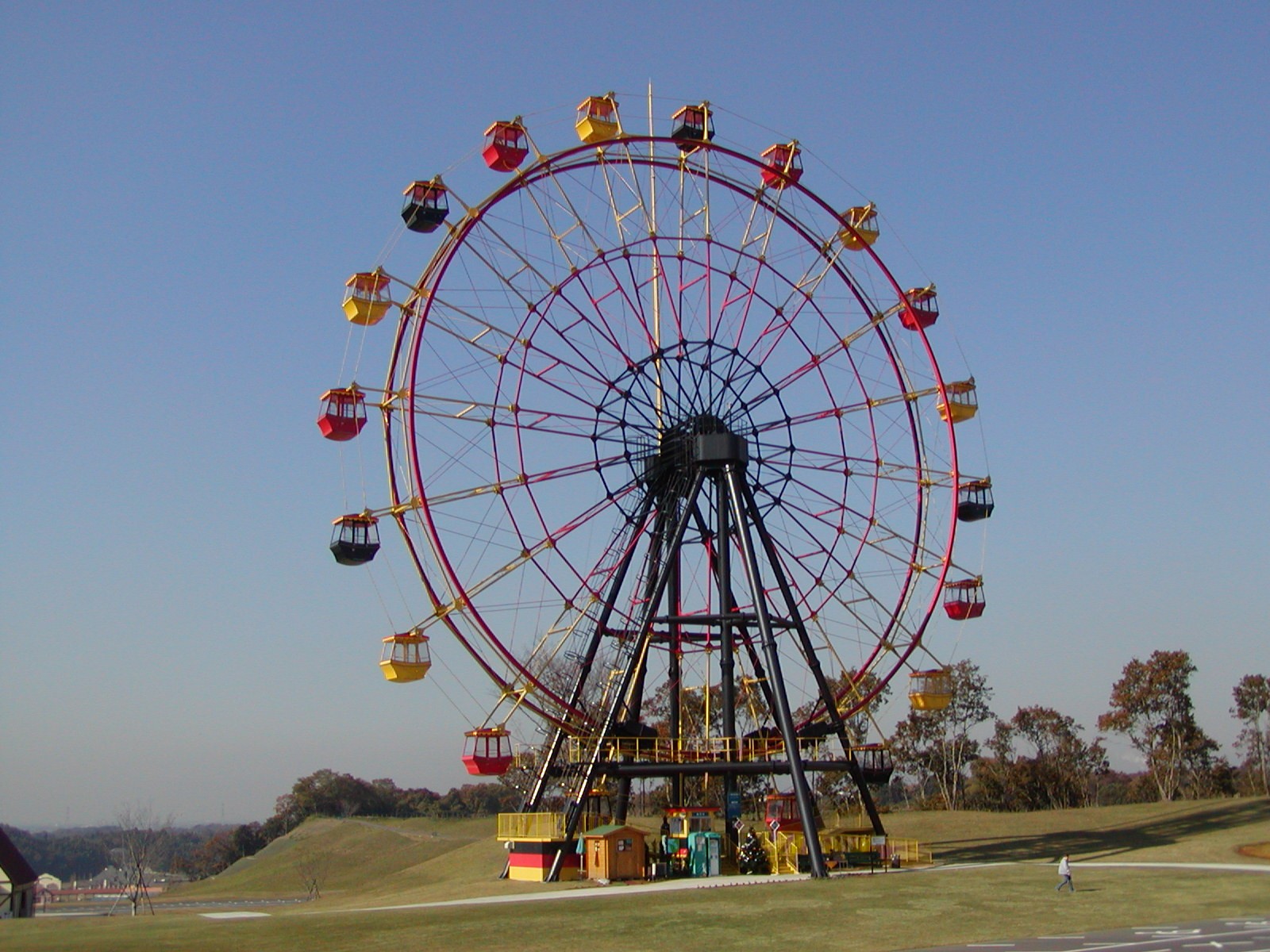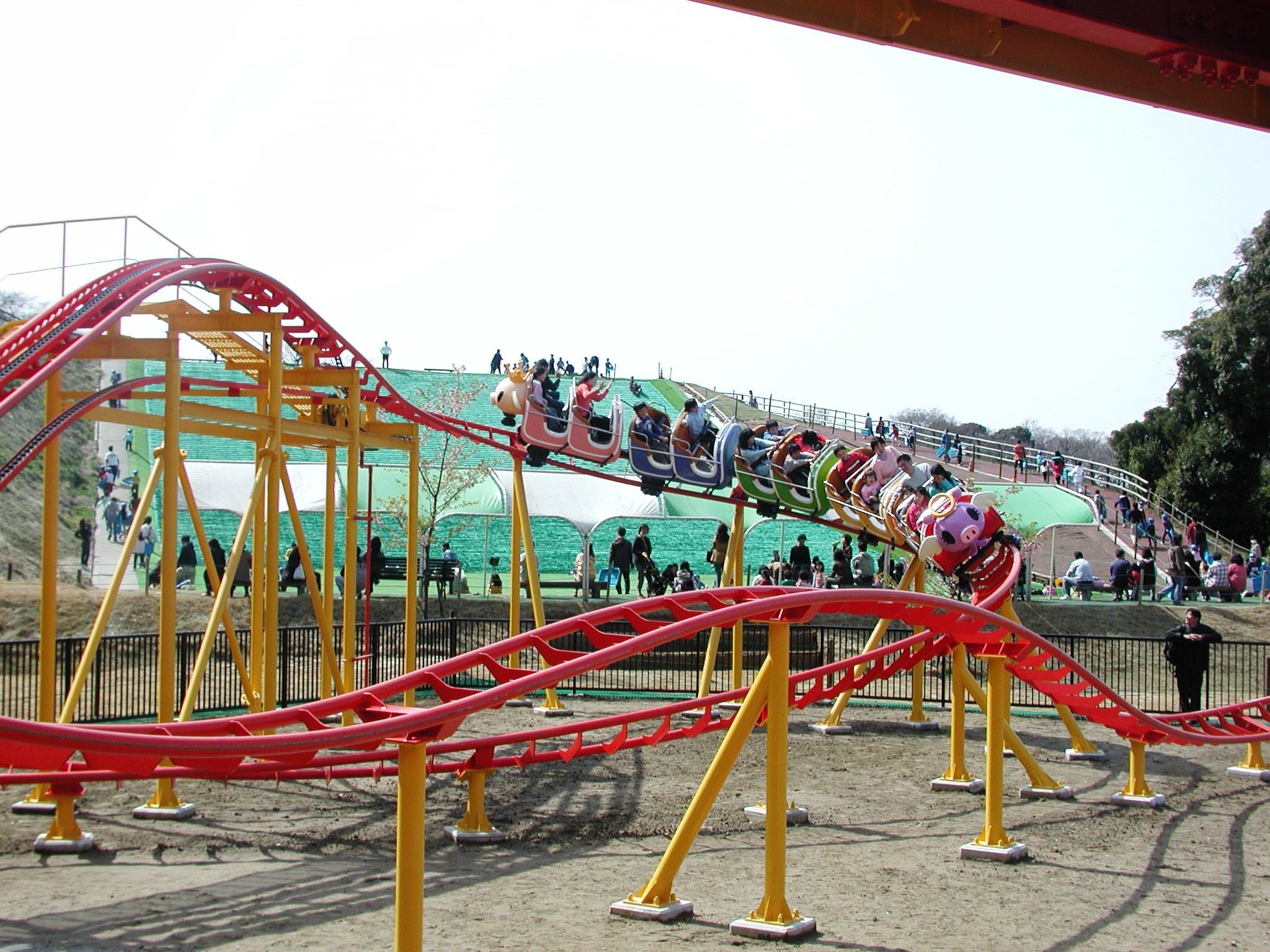 Within the park, you'll find many fun and interesting attractions perfect for both kids and couples, over 20 in total actually! There's even a Ferris wheel from which you can see Mt. Fuji and Tokyo Bay, you may even see some of the wild birds surrounding the pond! There's also a safe "mini" coaster ridable by 3-year-olds and above, which is extremely popular and makes you want to ride it just hearing about it! It's very easy to lose track of time here, and before you know it you'll have spent the whole day playing...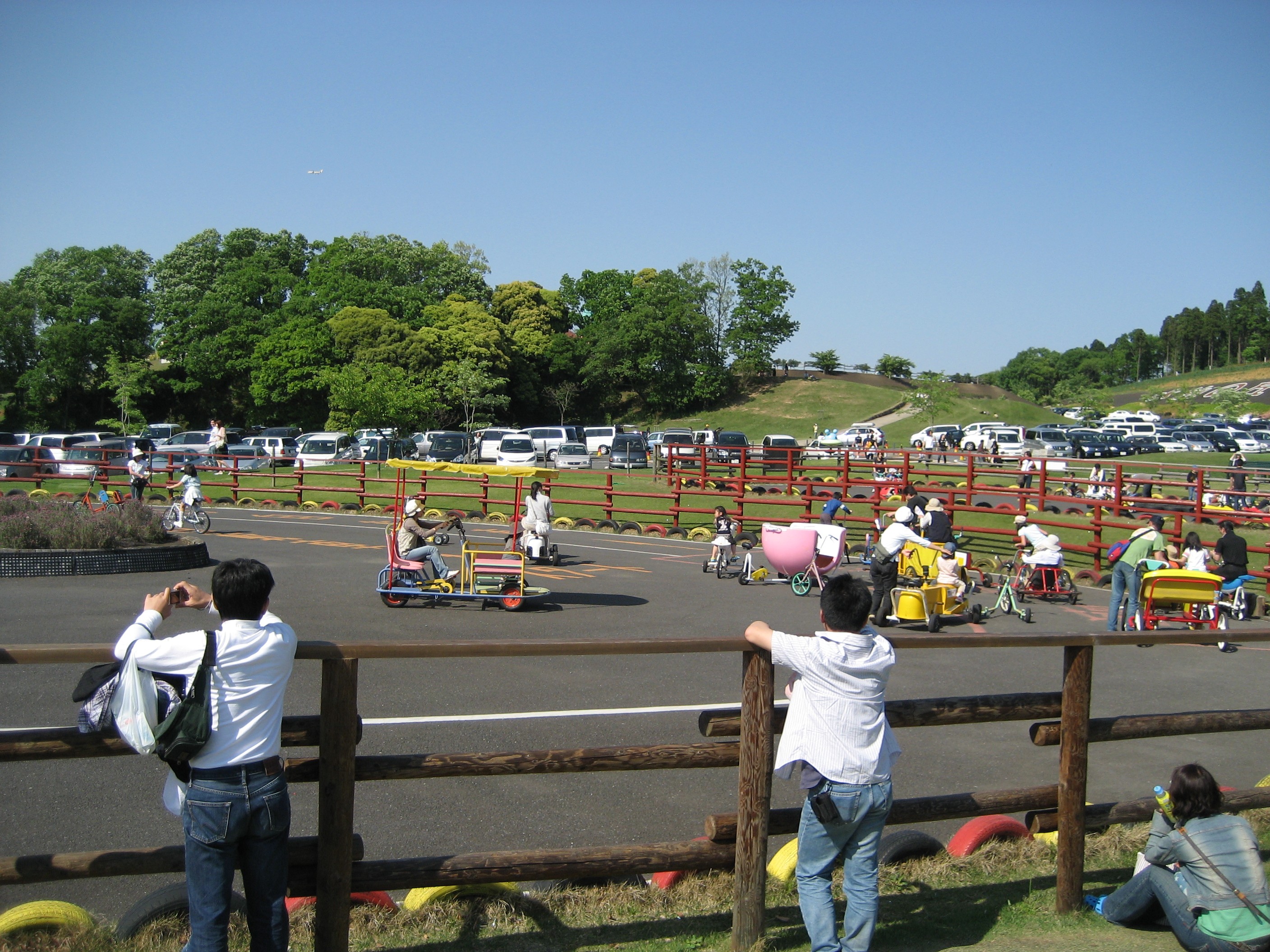 There are also some animal-shaped tricycles, strangly shaped bikes and more that you're able to ride. Try it out with the enitre family ♪

An Abundance of Seasonal Photograph Spots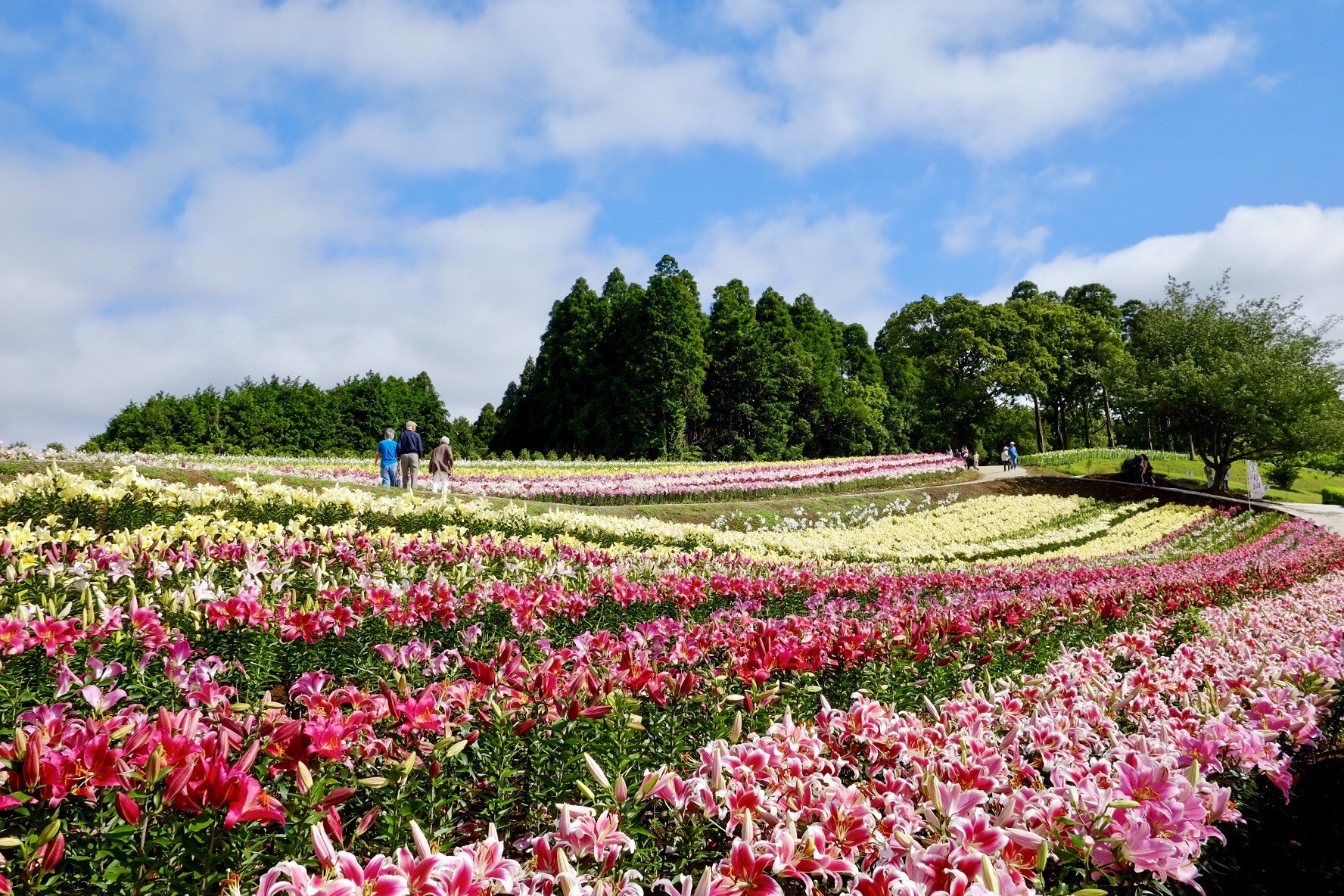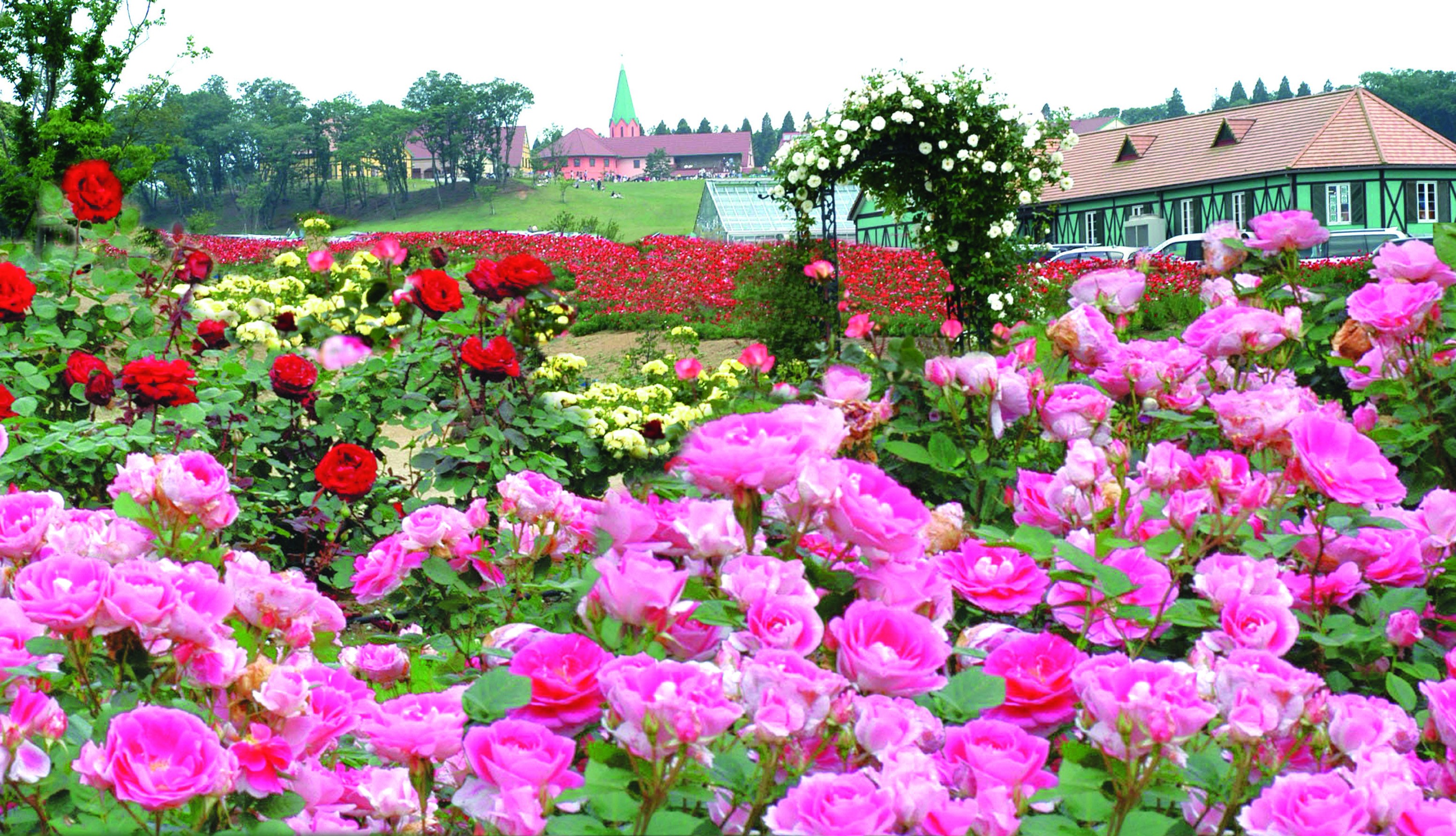 In Spring within the park you'll find rapeseed flowers, and Bassia scoparia, roses, and marigolds in fall!

There are always beautiful flowers up for display throughout the year, and there are also seasonal events held throughout. It's relaxing to walk through the park and look at the flowers while taking some amazing photographs to wow your friends on your SNS channels.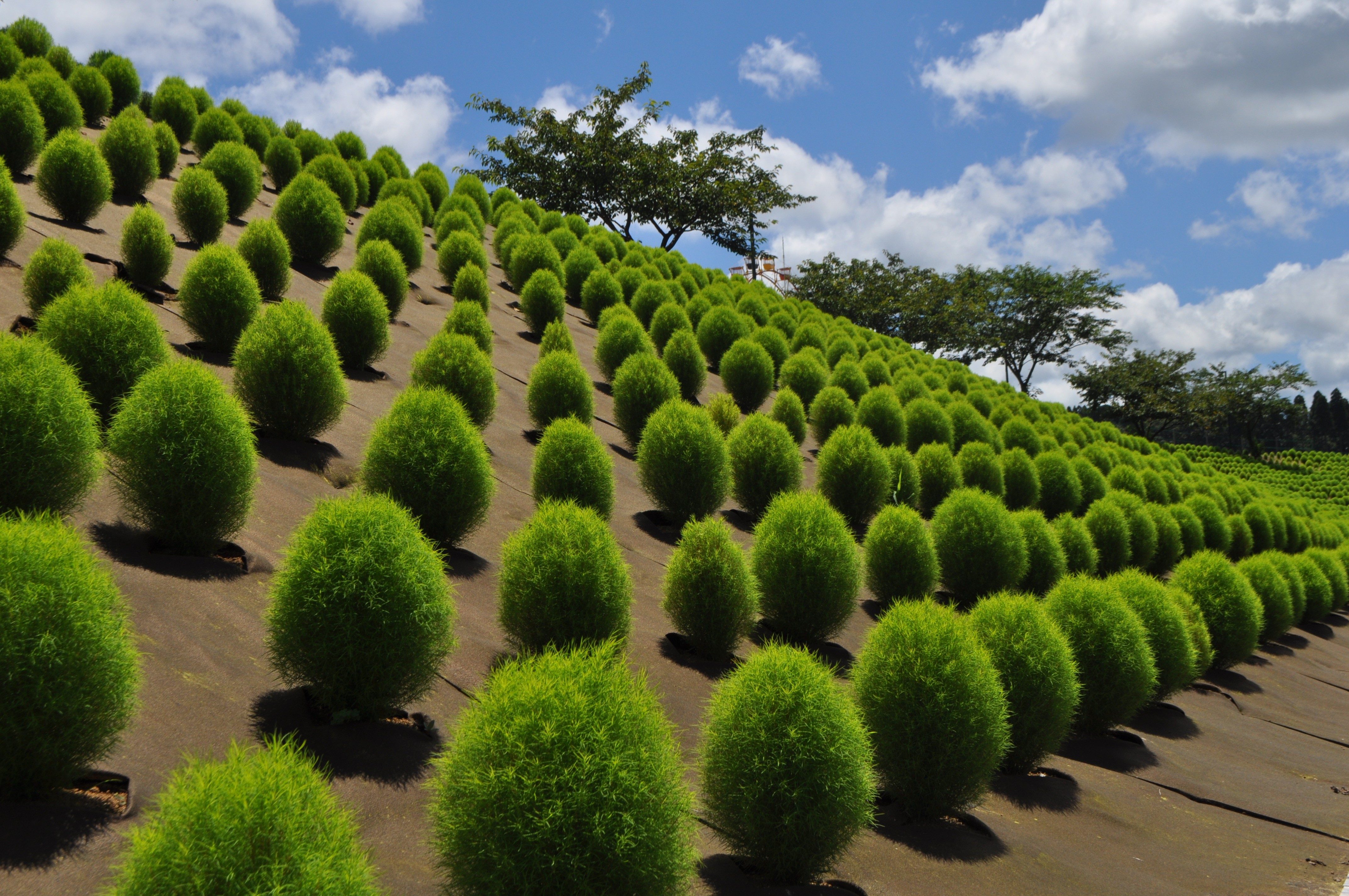 We especially recommend checking out the cutely-shaped Bassia scoparia. In Summer, the green-leaved Bassia scoparia will refresh your very soul. Once fall rolls around, they start changing color and give off a new expression.

Don't Miss Kanto's Largest Illumination Event!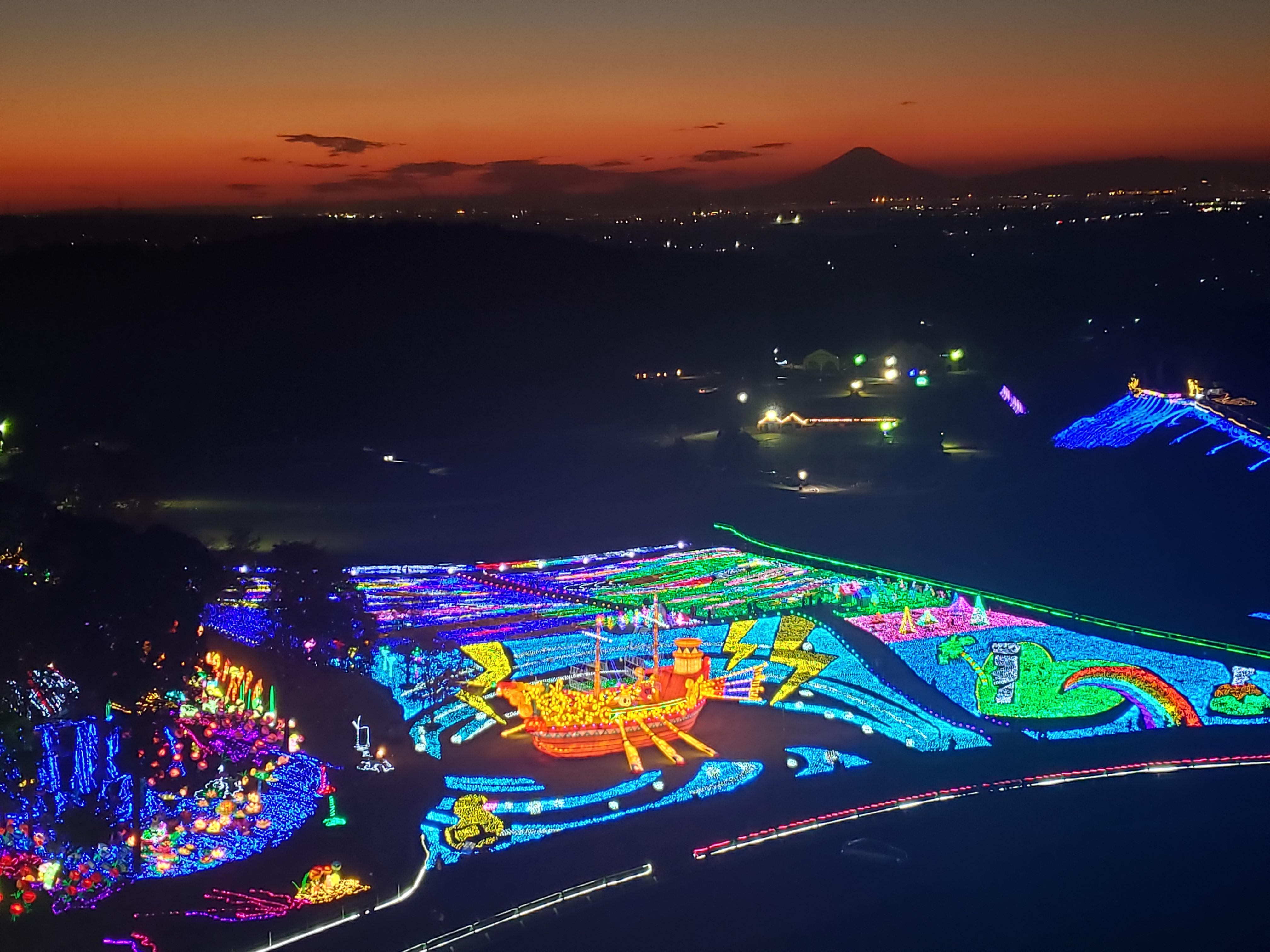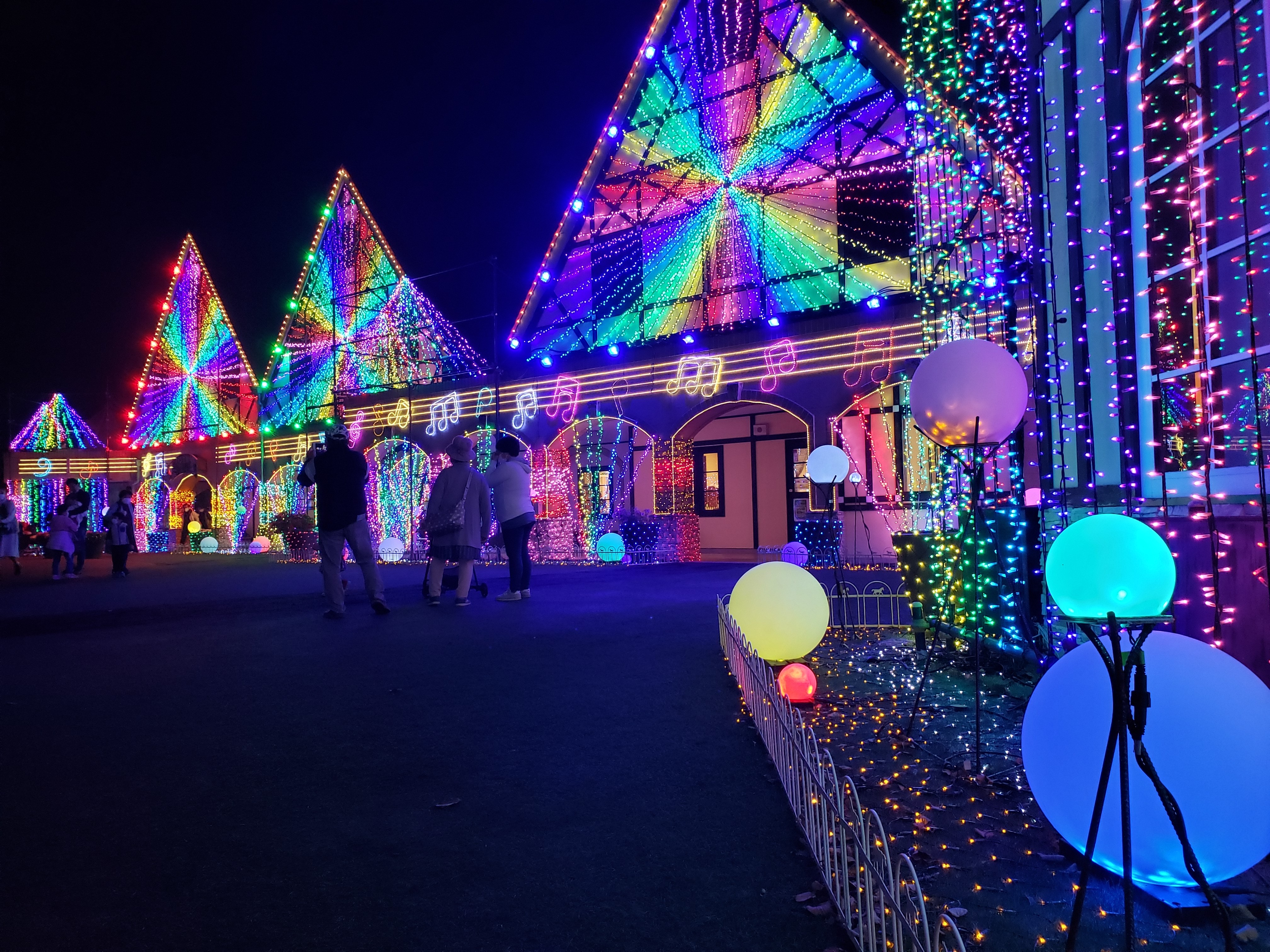 One of the more popular events throughout the year is the illuminations during winter. The entire park is lit up during the night, creating a mystical atmosphere. You can see some 3D illuminations from the Ferris wheel, and experience the "Light and Sound Show" as well as Tokyo German Village's legendary "Rainbow Tunnel"!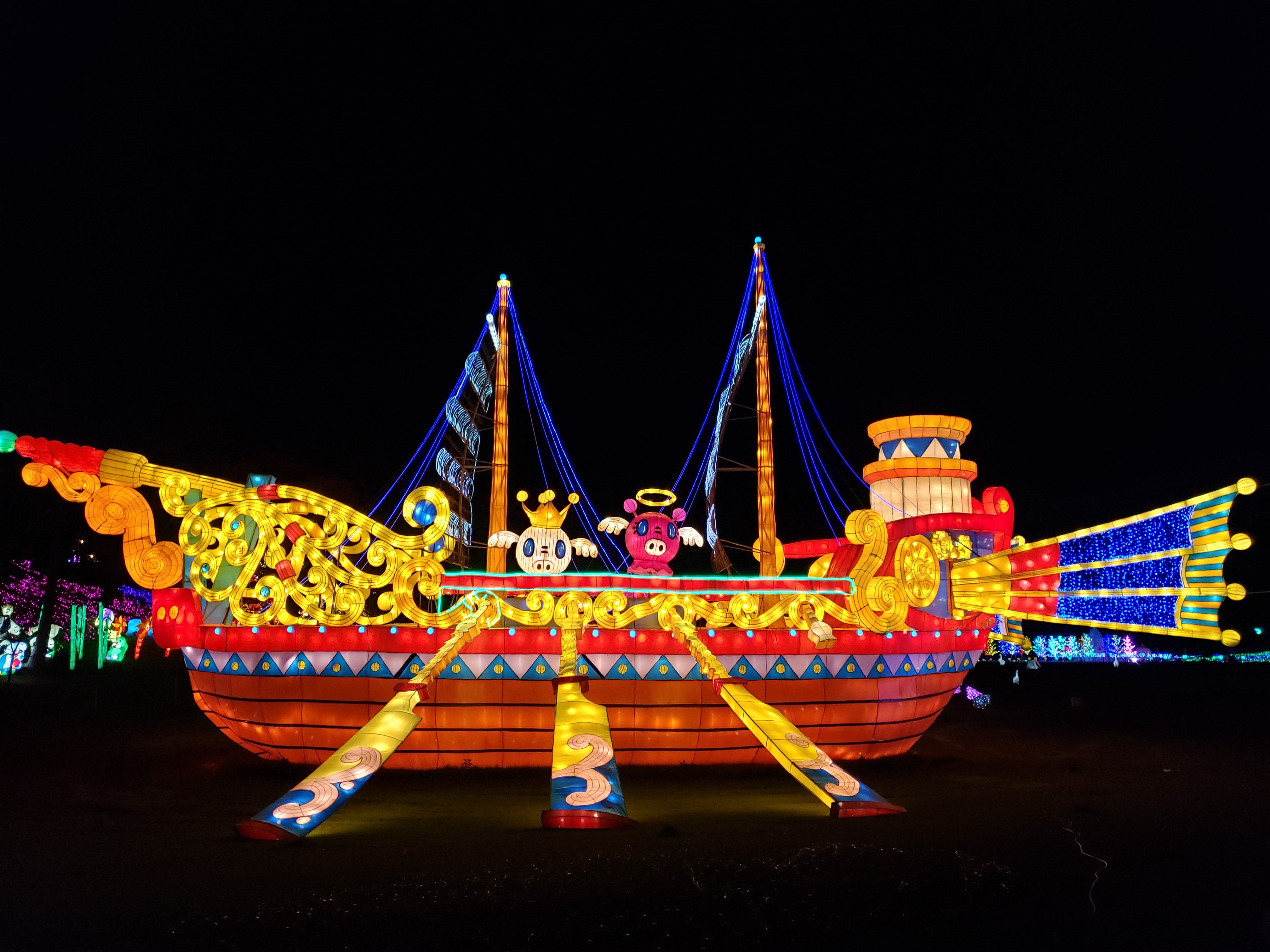 We especially recommend taking some pictures of the cute pirate ship! As expected of Kanto's largest illumination event. It's all so beautiful, that it's almost as if you might forget your way home...

Why is it Called "Tokyo" German Village if it's in Chiba Prefecture?!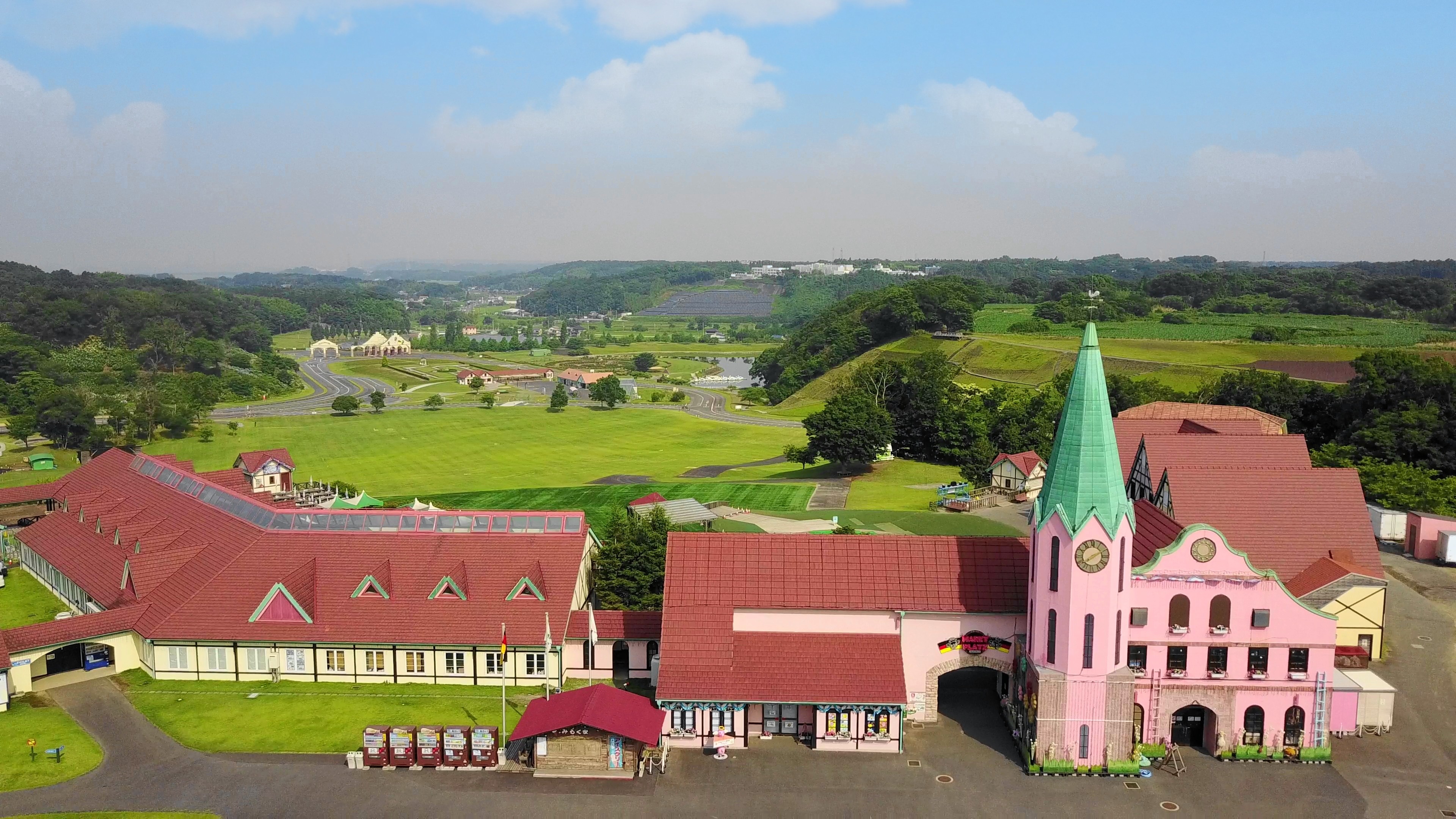 Some of you might be wondering about the name, why does it use Tokyo if it's in Chiba Prefecture? There are even Japanese people who think about this question! In actuality, the origins of the name come from 1997, when the Tokyo Bay Aqua-Line​ made it easier to reach. However, it's important to know that it's not actually in Tokyo, so please use the spot information found below to ensure you can reach the village safely!

Spot Information
Name: Tokyo German Village
Address:419 Nagayoshi, Sodegaura, Chiba 299-0204
Access:Take the JR Chūō-Sōbu Line from Tokyo Station until Chiba Station, switch to the JR Uchibo Line, and head for Kisarazu Station. Debark the train at Kisarazu Station, and take the JR Kururi Line to Higashi-Yokota Station. From there, you can ride the bus until you reach Nokyo Hiraoka Bus Stop, from which you can walk for 11 minutes to the park.
Fee:Adult JPY 800, Child(4~Elementary School Student)JPY 400
Business Hours:9:30~17:00(Last Entry 16:00)
※Open All Year Round
※Business hours may change depending on the season, climate, and weather.
[Survey] Traveling to Japan
Recommend