Famous Castle Series - Japan's Final 12 Castles with a Castle Keep (Genzon Tenshu)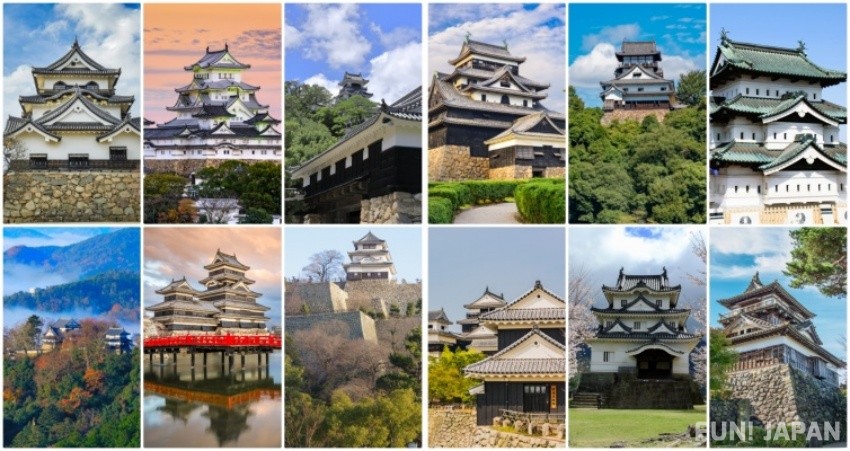 When visiting Japan, we're sure there's a lot of people out there who ensure to put a castle or two into their schedule, right? You can enjoy the historic architecture of these amazing buildings and learn all about their history and culture, and check out the surrounding scenery. In this article, we're going to be going into detail about 12 castles that still have their castle keep intact! It's an article perfect for castle-lovers!

What is a Castle Keep?
The castle keeps or "Genzon Tenshu" in Japanese, which we're going to be talking about today, are keeps that were made in the Edo Period of Japan (1603-1868) or before and have been protected and maintained until the present day. These are known in Japanese as the "12 Genzon Tenshu" or "12 Remaining Castle Keeps". They're extremely valuable assets with regards to both culture and history and have been designated as "National Treasures" and "Important Cultural Property" by Japan. The castles we're going to be introducing to you today are Hirosaki Castle, Matsumoto Castle, Maruoka Castle, Inuyama Castle, Hikone Castle, Himeji Castle, Matsue Castle, Bitchu Matsuyama Castle, Marugame Castle, Matsuyama Castle, Uwajima Castle, and Kochi Castle.

Aomori Prefecture - Hirosaki Castle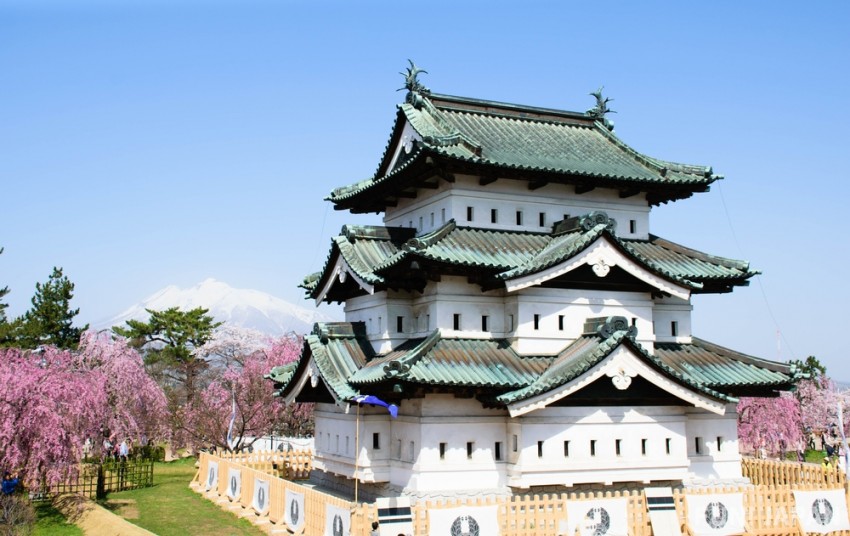 Hirosaki Castle is found in Hirosaki, Aomori Prefecture, and is a kuruwa-style castle located on flatland-mountain. It was built in the year 1611. The castle keep is located on the southwest corner of the main castle enclosure and has 5 stories with 6 floors. The castle keep itself is surrounded by 8 watchtowers and many gates, but was ultimately destroyed in 1627 due to a lightning strike. The current castle keep was rebuilt in 1810 and is a self-standing pagoda-type with 3 layers and 3 floors in total. The location it was built on is known as Takaoka which was why the keep is sometimes called "Takaoka Castle".

Nagano Prefecture - Matsumoto Castle (National Treasure)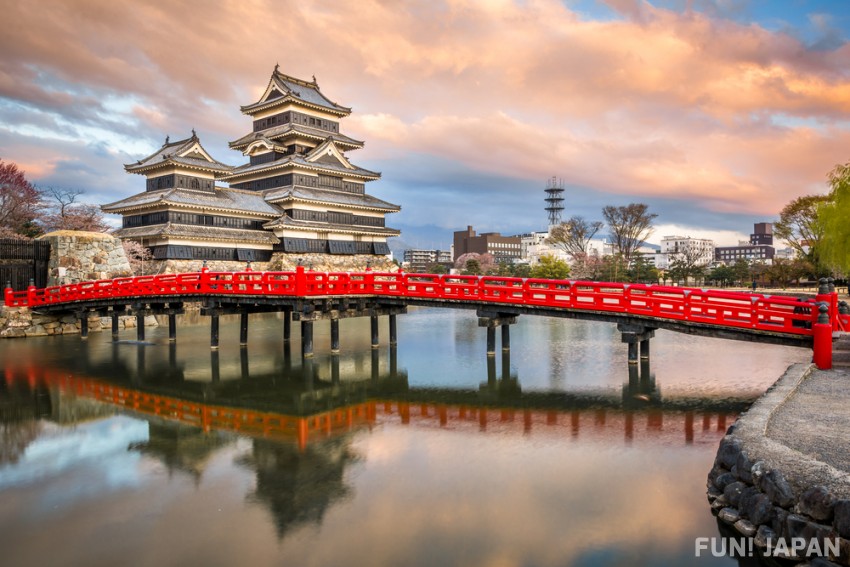 Matsumoto Castle, which can be found in Nagano Prefecture's Matsumoto City is jet black in color, and has another name known as "Crow Castle". It is said to have been built around the year 1504. Currently, there are many castles within Japan such as Himeji Castle which have white castle towers, but Matsumoto castle was built using a method that was often used before the fight of Sekigahara which is why it's one of the only currently standing castles that is jet black in color, it is also the oldest castle in Japan which has 5 layers and 6 floors.
Fukui Prefecture - Maruoka Castle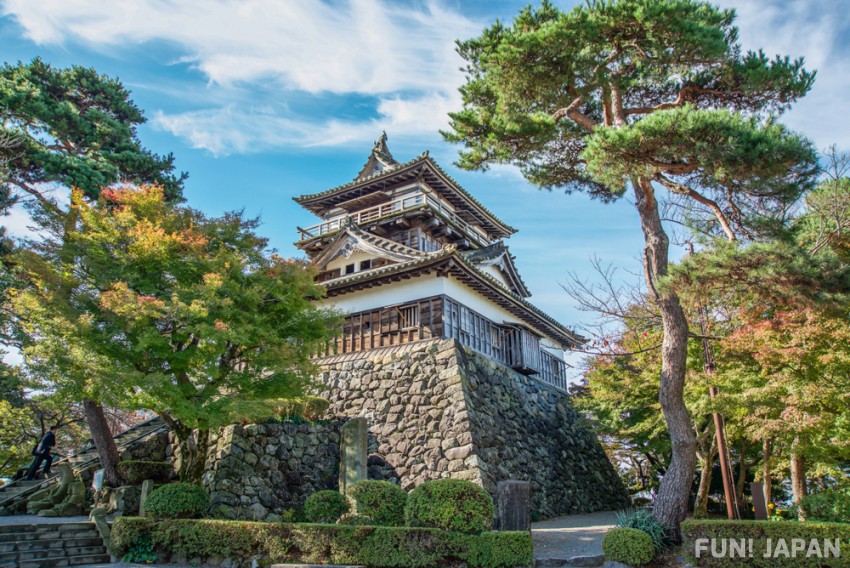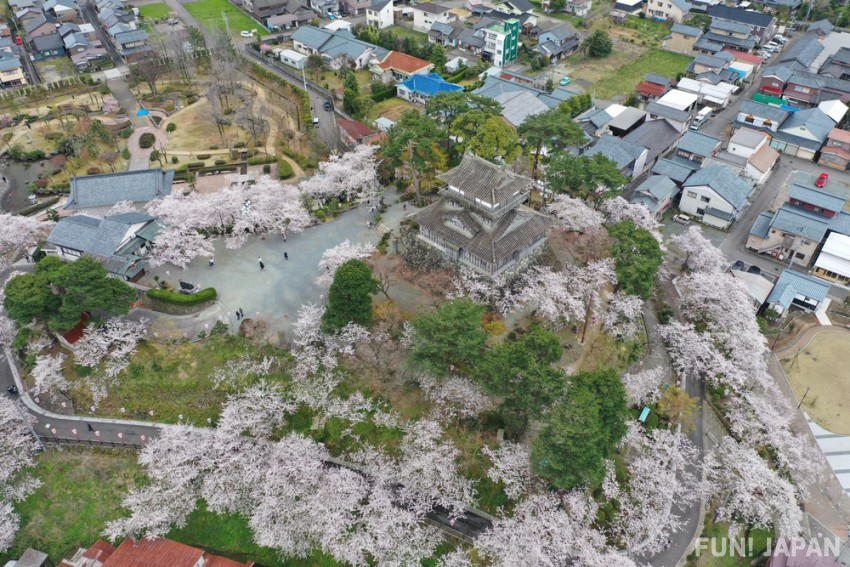 Maruoka Castle currently boasts the oldest castle keep for a flatland-mountain castle in the whole of Japan, being built in 1576. The stone wall which surrounds and supports the castle uses an old method known as "Nozurazumi" which is very coarse with many holes and is said to easily deal with floodwaters from large amounts of rain. Its also known as "Kasumi Castle" and looks amazing, almost otherwordly when the cherry blossom trees bloom within the castle grounds.

Aichi Prefecture - Inuyama Castle (National Treasure)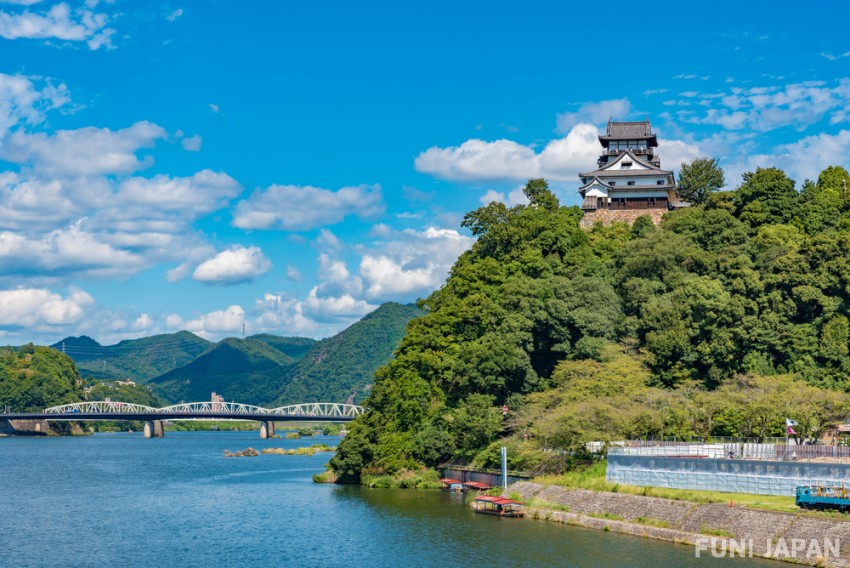 Inuyama Castle, located in Inuyama City, Aichi Prefecture, was built in 1537, with the castle keep being the only current remaining part, and also the oldest style of castle keep in the whole of Japan. This castle is also known as "Hakutei Castle". Furthermore, one of the more interesting facts about this castle is that, for quite a long period of time, it was owned by a single person. It is the only castle in Japan that has become a national treasure when being owned by a single person. The current owner is a non-profit foundation set up by the Aichi Prefecture's Board of Education.
Shiga Prefecture - Hikone Castle (National Treasure)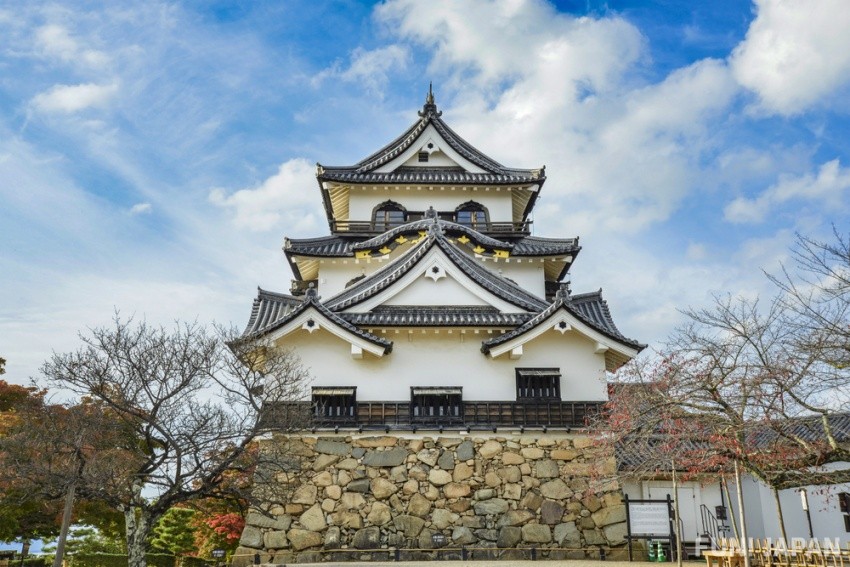 Hikone Castle is found in Shiga Prefecture's Hikone City and is built on Hikone Mountain which gives it another name, "Konki Castle". It was built in 1604 and finished construction in 1622. Its multicolored and intricate design is one of its most telling characteristics. The stable which remains within the castle grounds is the only one in the entirety of Japan making it an extremely rare sight.
Hyogo Prefecture - Himeji Castle (National Treasure)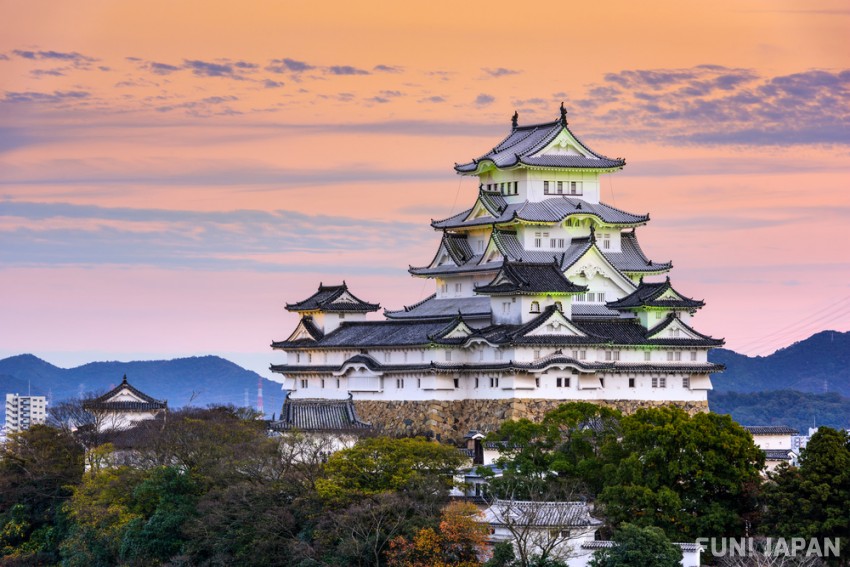 Within the 5 castles that are designated national treasures of Japan, Himeji Castle in Hyogo Prefecture is the only one to be designated a World Heritage Site by UNESCO. It was built in the year 1346, and has the largest castle keep in the whole of Japan, both the keep and castle walls are made using a brilliant white mortar, and is said to look like the spreading wings of a beautiful Egret bird, which gives it its other name "Egret Castle".
Shimane Prefecture - Matsue Castle (National Treasure)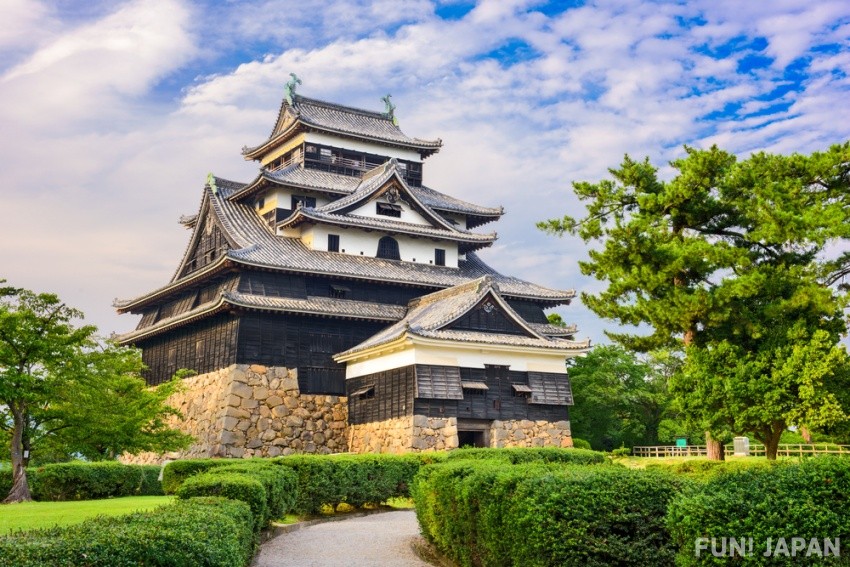 Matsue Castle can be found in Shimane Prefecture's Matsue City. It has over 400 years of history and is the only castle in the San-in region of western Honshu. Matsue Castle was built in 1611 and has the only legitimate castle tower in all of Japan. A "legitimate castle tower" refers to a castle tower from which you can see 360 degrees around you. The roof of the castle keep is said to be similar to that of a plover spreading its wings, which is why it has a second name of "Plover Castle".
Okayama Prefecture - Bitchu Matsuyama Castle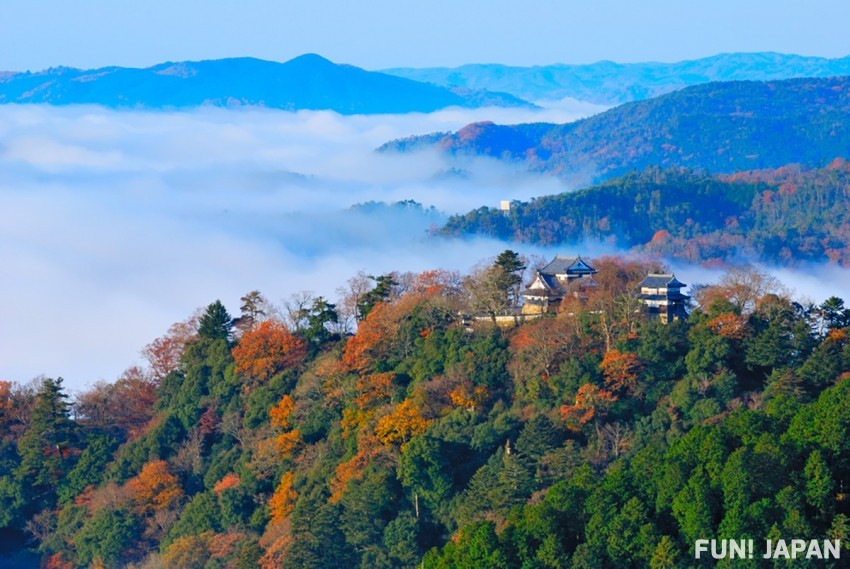 Bitchu Matsuyama Castle is located at an elevation of 430m and is the only castle keep in Japan remaining within a mountain castle. The castle's figure enshrouded by clouds in fall and winter is famous and known as the "Castle in the Sky". It was built in 1240 and is also sometimes called "Takahashi Castle" due to it being located in Takahashi, Okayama. The castle keep itself has 2 layers and 2 floors at a height of approx. 11 meters, and is the smallest of all the genzon tenshu.

Kagawa Prefecture - Marugame Castle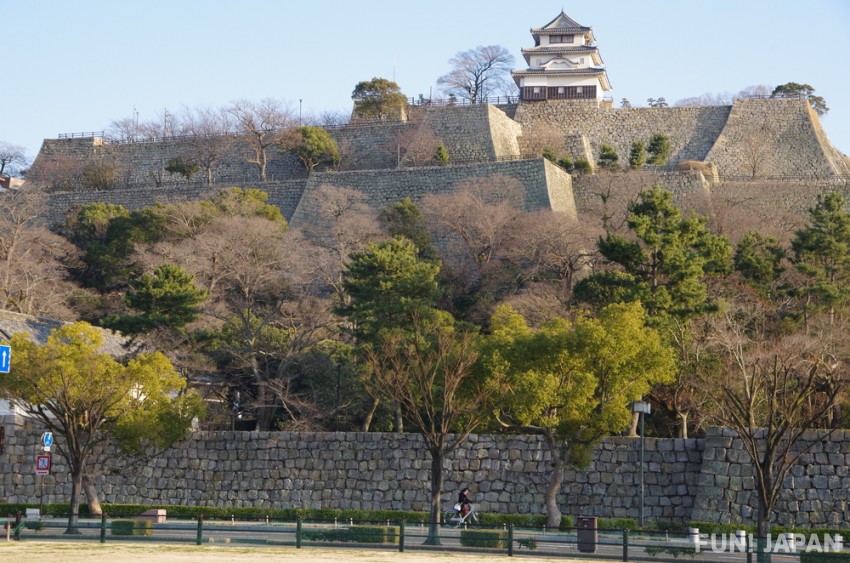 Marugame Castle is a flatland-mountain castle found in Marugame, Kagawa Prefecture, at an elevation of 66m and is sometimes called Kameyama Castle. The stone wall spans from the inner moat all the way to the castle keep and is a characteristic stone wall known as a "sloped folding fan". It's famous across Japan for having the tallest stone wall also being known as the "Famous Stone Walled Castle". It was built in 1660 and looks over the Great Seto Bridge.

Ehime Prefecture - Matsuyama Castle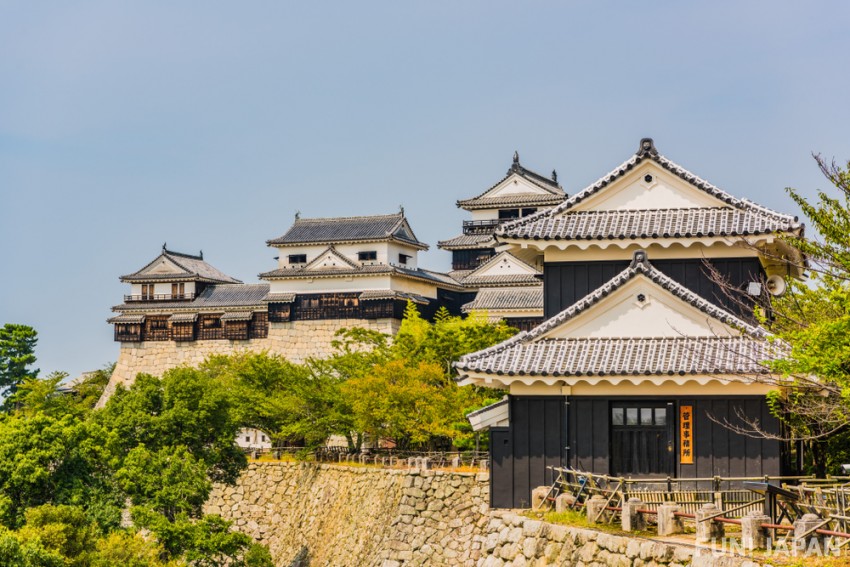 Matsuyama Castle can be found in the center of Ehime Prefecture's Matsuyama and is a mountain castle found on Mt Katsuyama. Just saying "Matsuyama Castle" can sometimes be mistaken for Bitchu Matsuyama Castle in Okayama Prefecture which is why it's normally referred to as "Iyo Matsuyama Castle". The castle itself began construction in 1602 taking over 20 years to build. It has another name, "Katsuyama Castle".

Ehime Prefecture - Uwajima Castle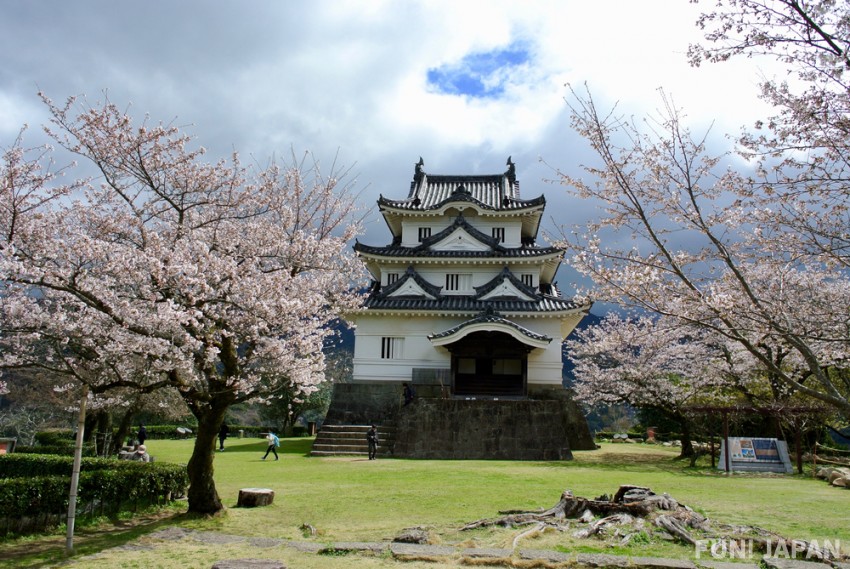 This flatland-mountain castle was built on an 80m high hill and is located in the center of Uwajima. It was built from 1596 to 1601 over the course of 5 years. It has been made with bilateral symmetry meaning the exterior has a perfect balance. If you look at the castle from above, it looks like a pentagon with uneven sides. This old castle has an atmosphere of grace and elegance, with over 400 different types of plants growing around it, you're able to see extremely large trees and rare plant life. It has many other names such as Tsurujima Castle, Itajima Castle, and Marugushi Castle.

Kochi Prefecture - Kochi Castle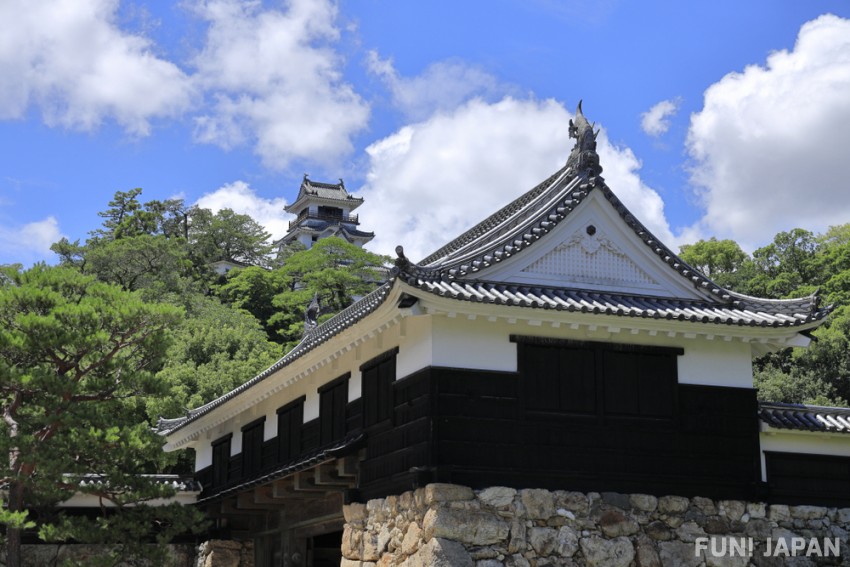 Kochi Castle has over 400 years of history, being built over the course of 10 years from 1601 to 1611 due to repeated water damage. It is also known as Taka Castle. Its most prominent feature is that both the palace and keep remain in pristine condition even to this day. Furthermore, this is the only castle out of the 12 introduced in this article to have its entire inner citadel completely intact. The inner citadel refers to the grounds on which the keep and palace are built, it's the most important part of any castle. You're able to take a picture of the gate and castle keep together here, which is rare for any castle across Japan.

In this article, we introduced 12 castles that have genzon tenshu (castle keep) to this day, but there are many more amazing and interesting castles for you to explore across Japan! When you next plan your visit to Japan, ensure to make time to visit at least one of these amazing castles.

[Survey] Traveling to Japan