Nakatsu - Edo Period Townscapes & Places of Scenic Beauty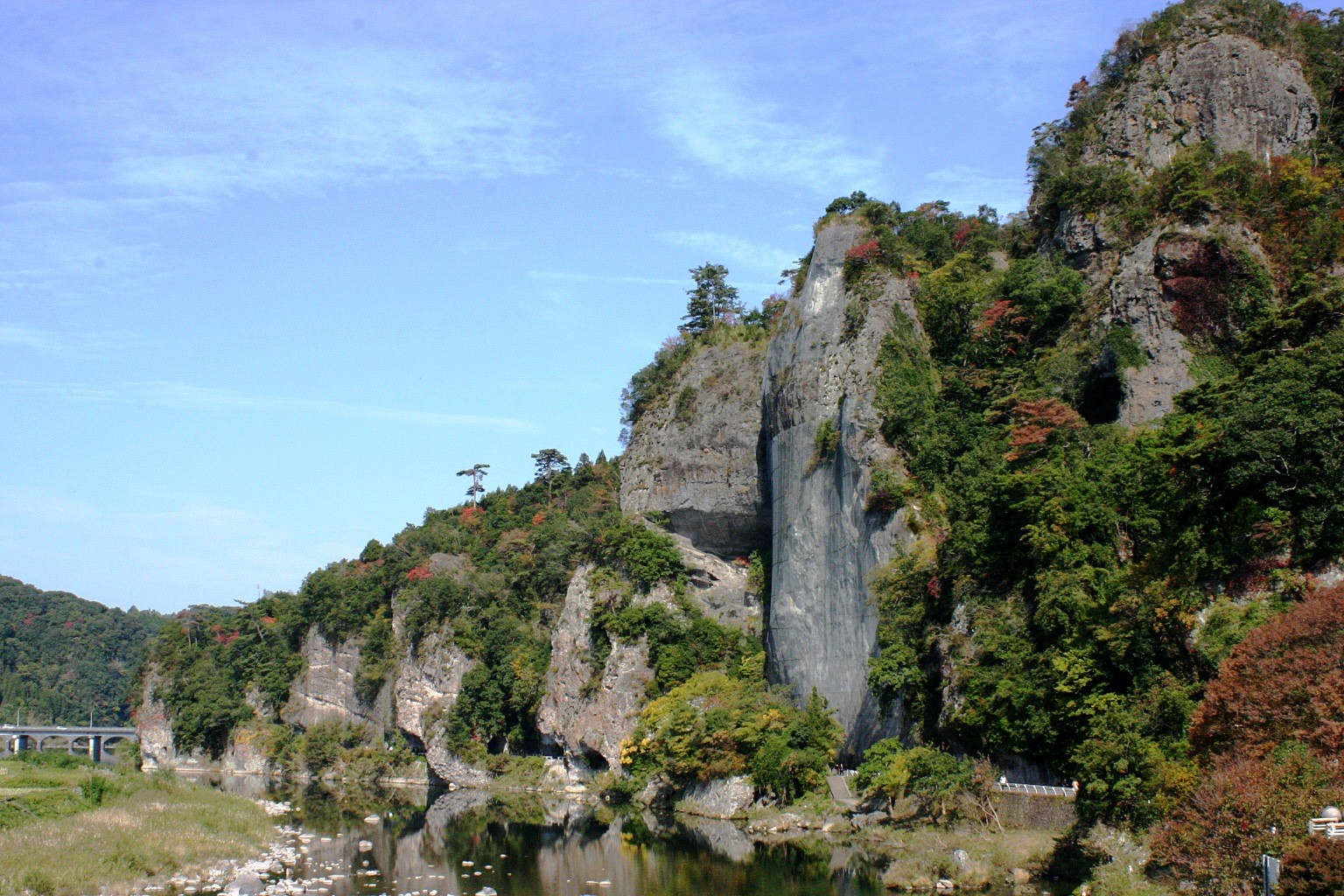 Nakatsu, which can be found on the northwestern edge of Oita Prefecture is filled with historic buildings, cultural properties, an abundance of nature, and, of course, Yabakei, making it a very popular sightseeing spot not only with foreign tourists but locals as well. It's also famous for its conger eel dishes, so if you're visiting, make sure to try some of them out!

See Remnants of the Edo Period in Nakatsu Castle's Castle Town
Oita Prefecture's northern section borders the Suo-nada Sea with the south of the prefecture being completely surrounded by nature. The castle town which can be found close to the coast is host to Nakatsu Castle which contains various institutions that have materials relating to the study of western knowledge, there is also Yabakei, a mountainous place of scenic beauty.

The Nakatsu River can be found bordering Fukuoka Prefecture, with the castle being located at the mouth of the river, it is among Japan's 3 water castles alongside Takamatsu Castle and Imabari Castle.

Nakatsu Castle was built alongside the castle town in the 16th century by Kuroda Kanbei. After that, the owner of the castle switched to Hosokawa, Ogasawara, and Okudaira, all of which enhance and further the development of both the castle and its town. However, the majority of the town is said to be from the Kuroda Kanbei period.

Let's take a look at some of the best spots to visit within the castle town.

Nakatsu Castle
The current castle tower was rebuilt in 1964. The inside of the tower is currently a historical archive of the Okudaira house, with the armor and weapon used by the head of the house on display.

Access:15-minute walk from JR Nakatsu Station
Address:871-0050 Oita, Nakatsu, Ninochou Honmaru
Business Hours:9:00〜17:00
Holidays: N/A
Entrance Fee: Highschool Student 400 JPY, Children 200 JPY, Infants Enter Free
Tera Machi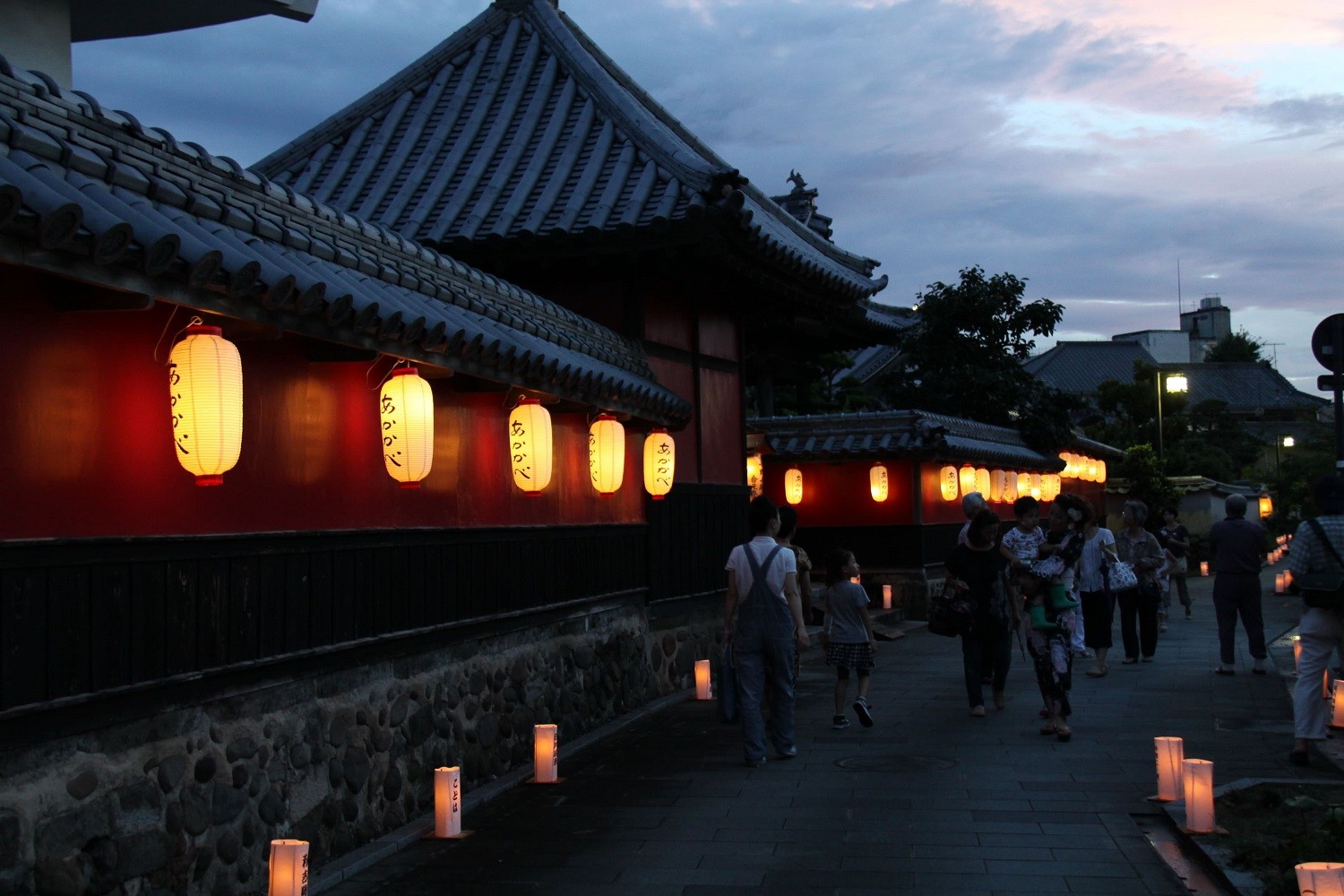 As the name suggests, here you'll find many different temples. This town was created on the eastern side of Nakatsu, it also served as a defense for Nakamatsu. Every year on the 9th of August, the "Nakatsu Temple Garden Lantern Festival" takes place where lanterns can be seen decorating all the town.

Fukuzawa Memorial Museum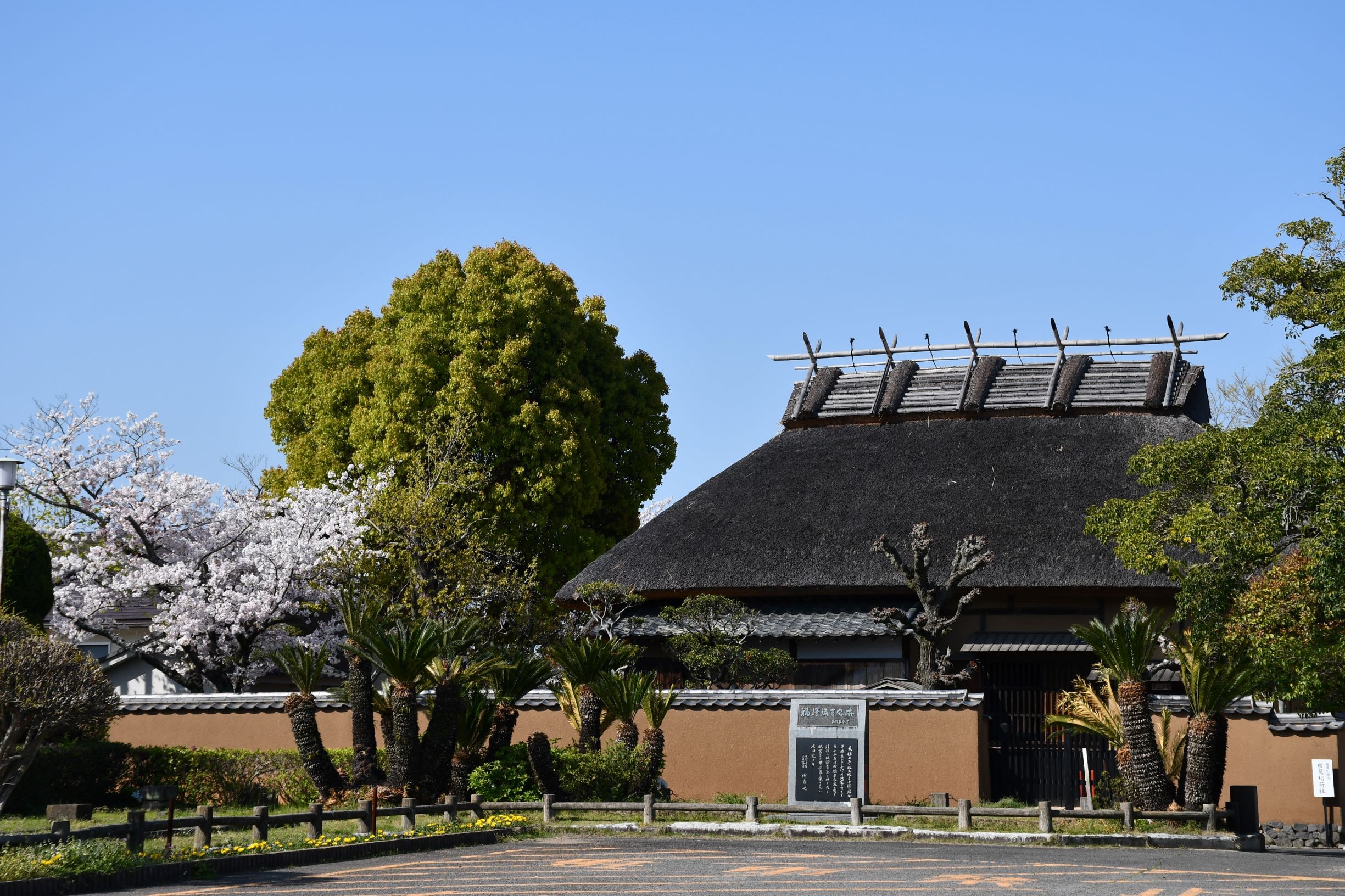 This Keio Gijuku Institute is actually the former residence and museum for Fukuzawa Yukichi. Within the museum, you're able to find scholarship recommendations as well as keepsakes from long ago.

Access:15-minute walk from JR Nakatsu Station
Address:871-0088 Oita, Nakatsu, Rusuimachi 586
Business Hours:9:00〜17:00
Holidays:12/31
Fee: Per Person(Highschool student and above)400 JPY(Middle school Student and below)200 JPY
Murakami Ika
The Murakami Ika was opened in 1640 by the founder Souhaku and has been used as practitioners to the shogun or daimyo ever since within the Nakatsu Domain. The house used as the museum was built during the Edo Period and has an exhibition of the various medical-related documents from throughout history. You're able to learn all about the Japanese's study of Western knowledge relating to medicine.

Access:10-minute walk from JR Nakatsu Station
Address:871-0049 Oita, Nakatsu, Moromachi 1780
Business Hours:9:00〜17:00
Holidays: Monday (The following day in the event of a public holiday), New Year's Period (12/29 - 01/03)
Fee: General 210 JPY, University / Highschool Student 100 JPY, Middle school students and below enter free
Yabakei
Yabakei refers to the central and upper portions of the valley in the area above the Yamakuni River. The tableland was created due to volcanic activity in the past, with many strangely shaped rocks forming, now being known as one of Japan's places of scenic beauty.

There are actually many places of scenic beauty that are defined within Yabakei. Let's take a look at 2 of the more prominent ones.

Hon Yabakei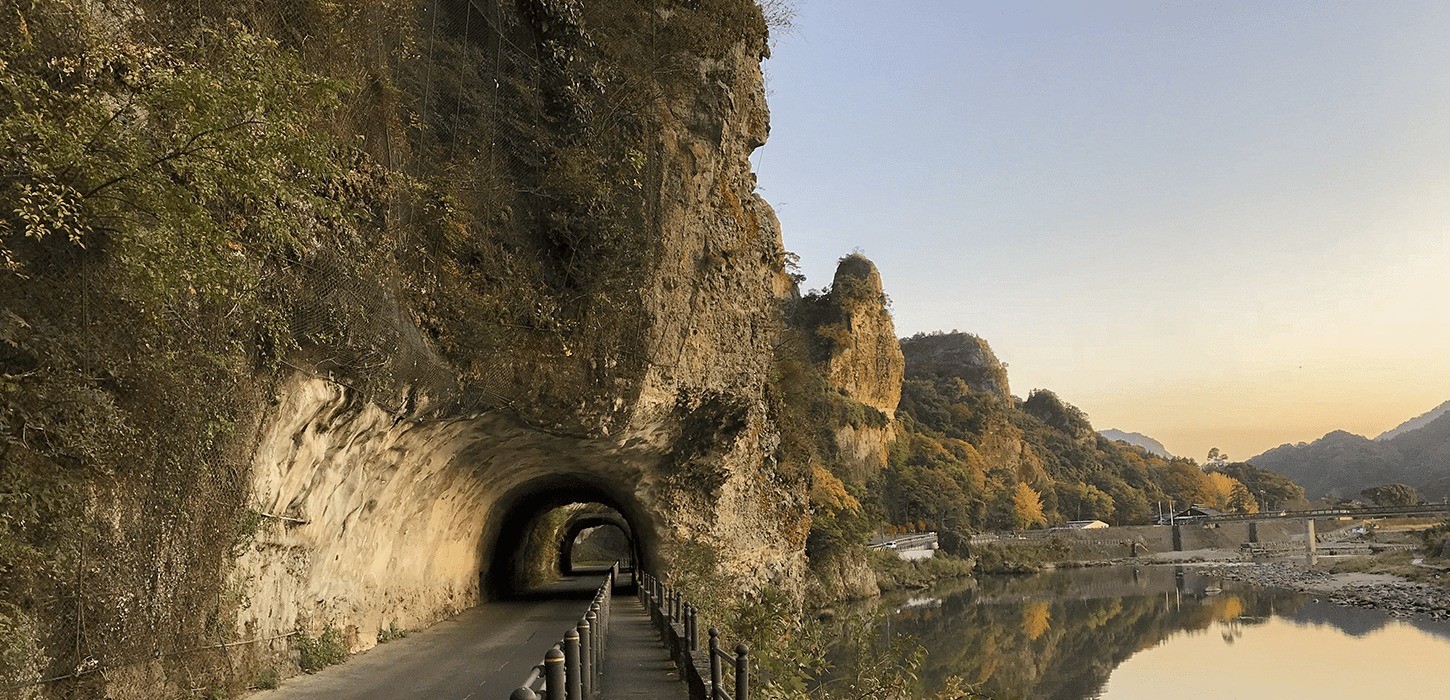 Just above the Yamakuni River, you'll find locations such as Aonodoumon and Kyoushuho. Aonodoumon, which is located within Moromachi actually has a precipitous cliff that Zenkai Osho, a monk, helped to carve out alongside the workers using just a chisel and hammer over the course of 30 years. Kyoushuho is said to be one of Yabakei's most well-known spots.

Access:40-minutes via car using the Oita Expressway from Hita IC
Address:Honyabakeimachi Higashiyakata, Nakatsu, Oita 871-0207
Shin Yabakei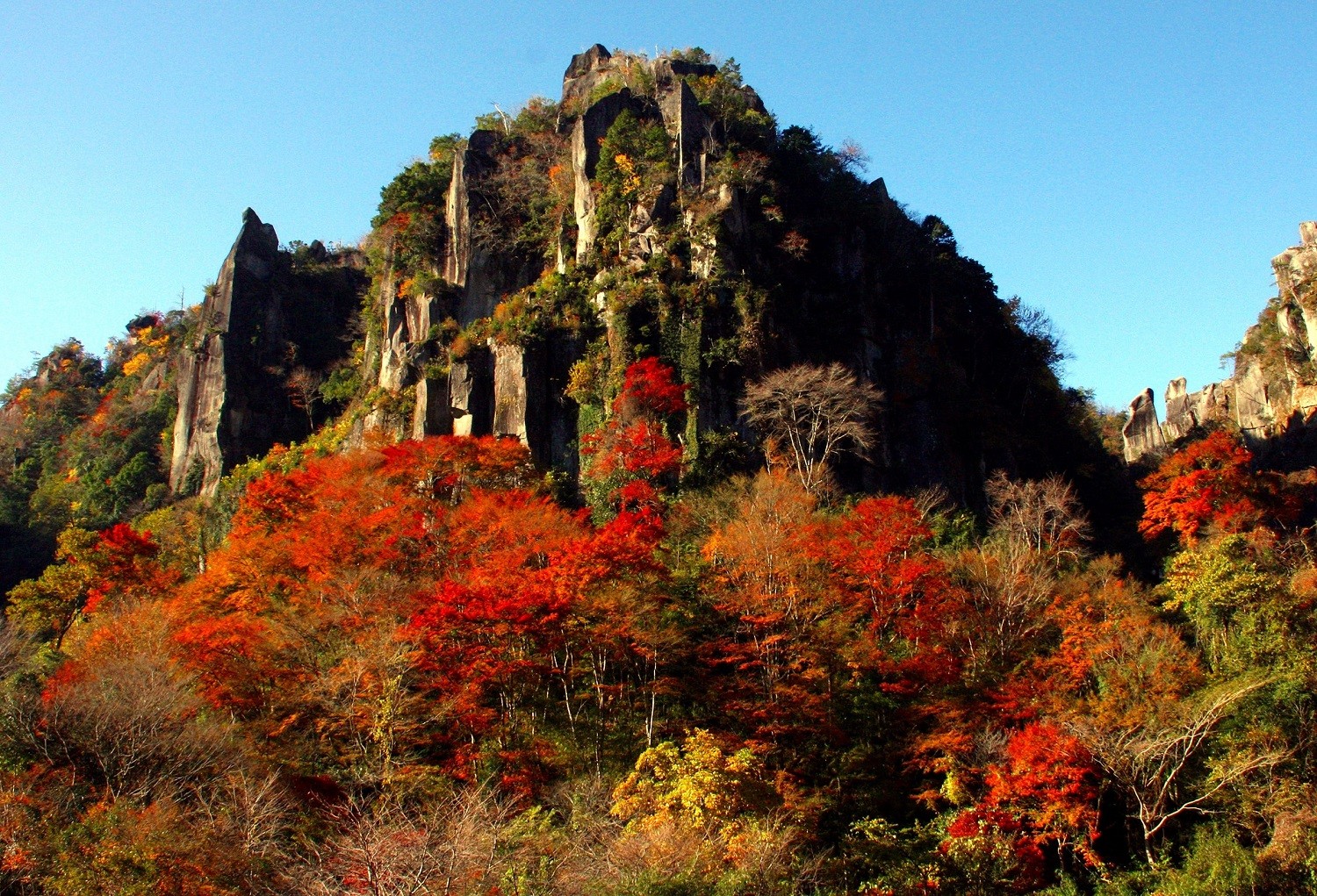 Shin Yabakei is famous thanks to the Hitome Hakkei. It has a total of 8 well-known sights to see that are Kaibourei, Sennningaiwa, Shoenzan, Meotoiwa, Gunenzan, Eboshiiwa, Oshikanagaonomine, and Tobinosuyama, all of which can be seen from a single location, which is why it was given its name.

Access: 90 minutes via bus from JR Nakatsu Station, 20 minutes from Bungomori Station, or 1 hour from Hita IC via the Oita Expressway
Address:871-0422 Oita, Nakatsu
Website : https://tourism.nakatsuyaba.com/
Conger Eel in Nakatsu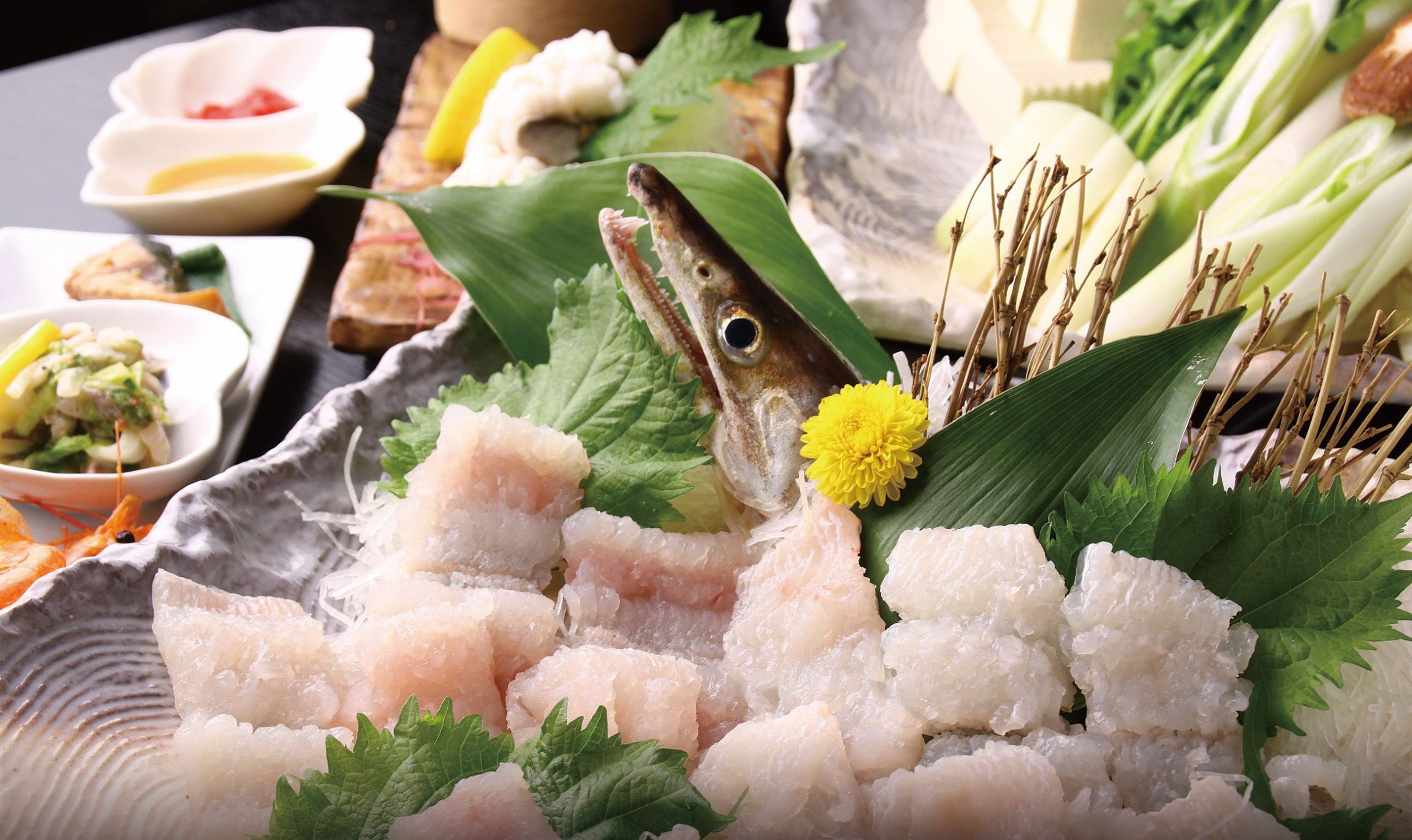 Nakatsu is the home of conger eels. The south of the Suo-nada Sea is often called "Bunzen Kai" which refers to its abundance of fish. The conger eel which can be caught here is said to be of the highest quality of any location across Japan. There are many dishes to try including parboiled, shabu-shabu, tempura fried, sushi, and more. 

How to Get to Nakatsu
30 minutes using the Sonic Express train from JR Kokura Station to JR Nakatsu Station.
60 minutes from Fukuoka Airport using the Fukuoka City Subway-Kuko Line to JR Hakata, then taking the Sonic Express to JR Nakamatsu.
90 minutes from Oita Airport using the "North Liner" Limousine Bus until JR Nakatsu Station.
45 minutes from JR Oita Station via the Sonic Express to JR Nakamatsu Station.
We hope you enjoyed this article! There are so many interesting things to see and do in Nakamatsu. If you head towards Nakamatsu's coastline, you'll find many towns lined with historic and cultural Edo Period buildings, whereas if you head towards its mountainous region, you'll be surrounded by places of scenic beauty. Don't forget to try some of the delicious fish from the Suo-nada Sea while you're around!

[Survey] Traveling to Japan
Recommend