Tour Guide of Oita, the Best Place for Onsen Lovers to Go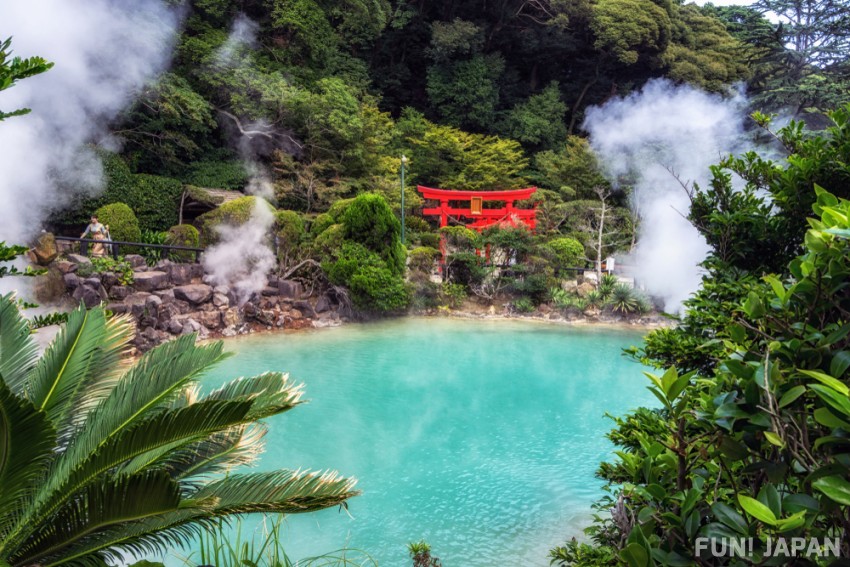 Oita Prefecture is located in the Kyushu area of Japan and is known as the hot springs capital of the country. The reason that many travelers flock here is to enjoy the traditional onsen in the area, however, in addition to these warm thermal baths you can also enjoy a selection of other engaging attractions. 
Tourist Attractions Area in Oita, Japan
Some of these attractions include amazing Buddhist temples as well as modern attractions such as theme parks, and a range of other activities, we're sure there is something that can suit all tastes in Oita.
Beppu, The Famous Hot Springs Area Among Japan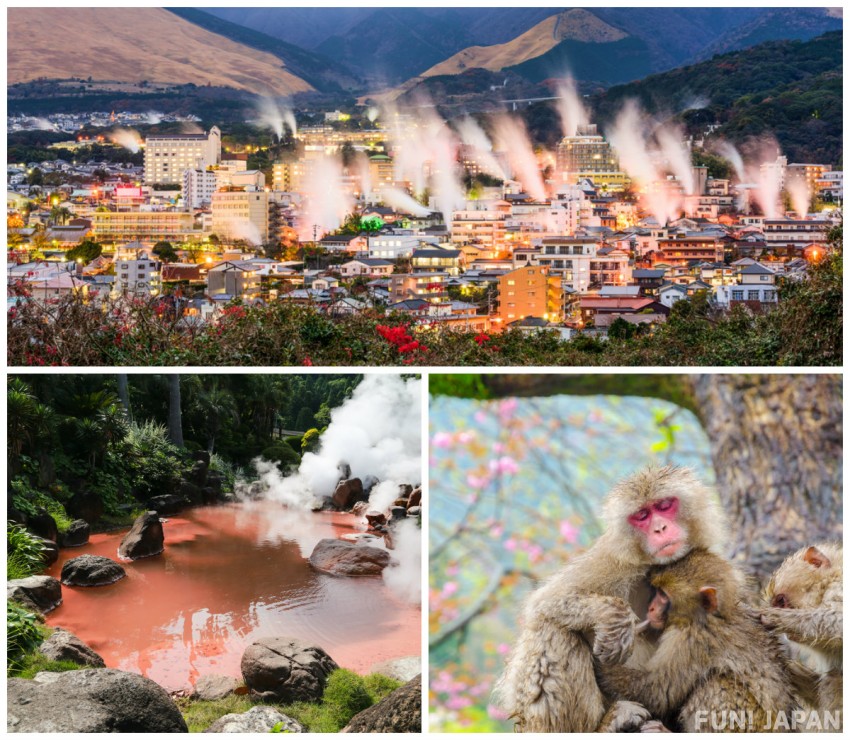 Beppu is one of the most famous cities in Oita and in fact in all of Japan. The reason for this is that it is widely considered to be the onsen capital of the country and you will find a huge number of traditional hot springs here. 
If you are not here for the onsen then you will still find a wide variety of attractions in Beppu such as visiting the Takasakiyama Monkey Park or checking out the walruses at the Umitamago Aquarium.

The Beautiful Natural Scenery of Oita's Kuju Mountains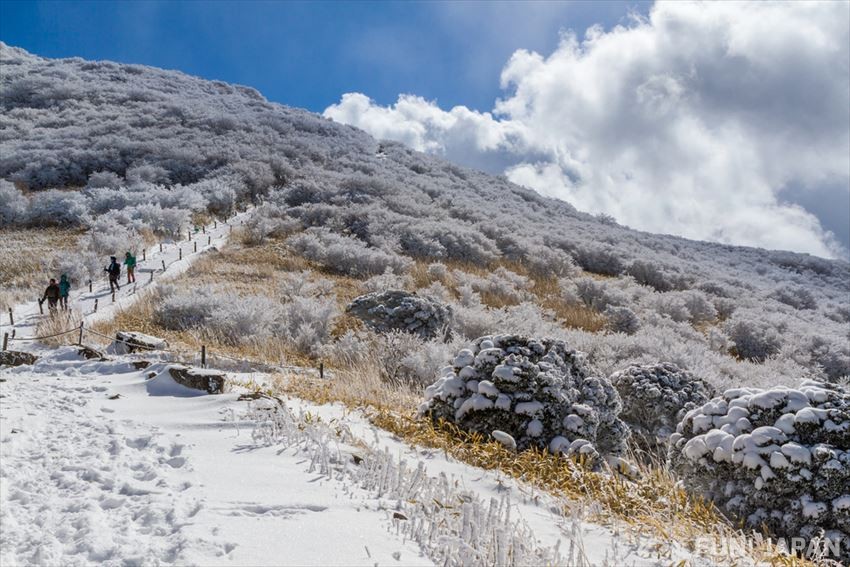 The Kuju Mountains are one of the jewels in the crown of Oita Prefecture and are part of the wider Aso-Kuju National Park. The mountains are a haven for anyone who likes hiking and are covered in a series of trails which let you take in the beautiful flora and fauna of Kyushu firsthand. 
If possible try to come here in October or November when the trees burst into a riot of color. There are some of the best points in the Kuju Mountains where you can take in the beautiful scenery, for example, from Makinoto Pass and the Chojabaru Visitor Center.
The Kunisaki Peninsula of Oita
Outside of Beppu lies the Kunisaki Peninsula which looks out over the Seto Inland Sea. The peninsula is made up of a selection of lush valleys which fan out from the mighty Mount Futago and you will find wild forests here as well as picturesque temples and shrines dotted all over the region. Some of the most famous to look out for include the Futago-ji Temple and the Fuki-ji Temple as well as the Usa Jingu (Shrine).
Shopping and Duty Free Spots in Oita
Tokiwa Wasada Town
Located in Oita proper is Wasada Town which is a large traditional Japanese shopping mall which also has a sizeable electronics store called K's Denki. If you want to pick up some fashionable Japanese clothes then head to Tokiwa in Wasada Town or you can check out some of the big name international labels on sale here.
Spot Information
Address: Oita-shi larger section of a village Tamazawa 870-1198
Access: Take Oita Bus from Oita Station and get off at Wasada Town bus stop 
Park Place Oita (AEON Mall)
Oita Park Place is the largest shopping complex in Oita and has everything you need for a fulfilling shopping experience in the city. The mall has a wide selection of national and international stores as well as a range of engaging attractions. You will also find some of Japan's favorite chain-style eateries here in addition to the usual international coffee shops.
Spot Information
Address: 2-1 Koendori Nishi, Oita City, Oita Prefecture 870-0174 Japan
Access: Take bus number 3 or 6 from Oita Ekimae Bus Stop to Park Place Oita bus stop
Recommended times to visit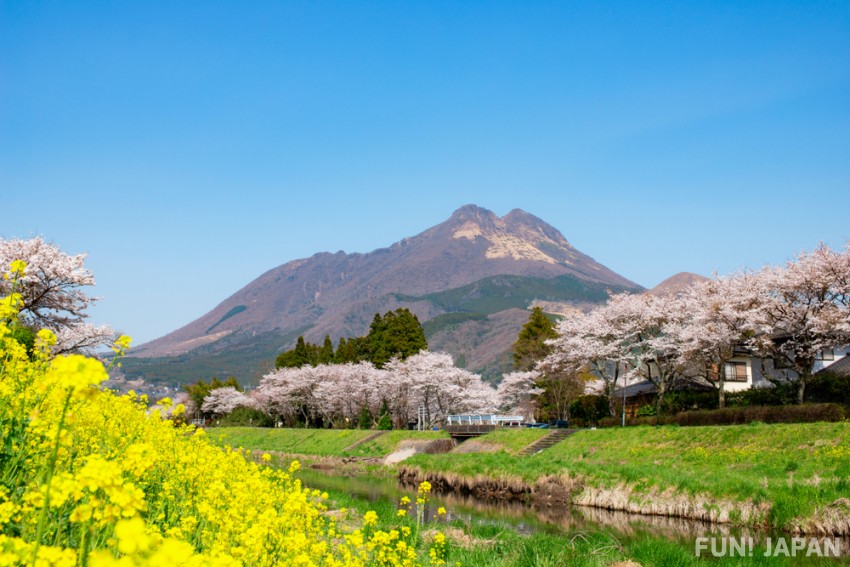 Many locals will tell you that the best time of year to visit Oita is from October or November. The reason for this is that the weather is usually stable and there is less chance for rain as well as the temperatures being pleasant. In the summer months the heat and humidity can be a little oppressive for some, but April and May are also good months to visit as these are also cooler also allowing you to enjoy the pretty cherry blossoms in full bloom.
Transportation in Oita
From other cities of Kyushu
There are several different trains you can choose if you want to go to Oita Station which run here from all over Kyushu. Some choices include the Nippo Main Line which runs from Hakata to Oita via Kokura. You can also take the Hohi Main Line which runs from Kumamoto City in Kumamoto Prefecture.
The good news if you want to travel to Oita by bus is that almost all of the main cities in Prefecture have a route to the city. One of the most popular routes is the one that runs between Oita and Fukuoka which takes around 2-3 hours.

If you are looking for a scenic way to get to Oita then you can take the Sunflower ferry service from Kobe or Osaka to Oita. The ferry is an overnight service.

From Oita Airport
The nearest railway station is Kitsuki Station but it is necessary to transfer bus service from here to airport so it is better to take the bus service from Oita Airport to the city. Some bus choices include Airport Express Airliner or Express Limousine Bus going to Beppu station, Oita station or Yufuin.

Transportation within the Oita city
For public transportation, there are local bus and train services. For anyone who wants to use the train systems in Kyushu, a JR Kyushu Pass is a great investment as it will cut down on the need to buy single and more expensive fares.
If you really want to explore the best of Oita then it can be easier and cheaper to hire a car and drive yourself as public transport in some areas is patchy.


Many locals will tell you that Oita can easily rival bigger islands like Honshu in terms of attractions, but it is also a great place if you want to experience a more rural side of Japan coupled with a laid back atmosphere. Often international travelers leave Oita off the itinerary, but if you are looking for one of the best Prefectures to visit on a first time trip to Kyushu then Oita is a great choice.

[Survey] Traveling to Japan
Recommend