Enjoy the View from Japan's Tallest Suspension Bridge - Kokonoe Yume Otsuribashi!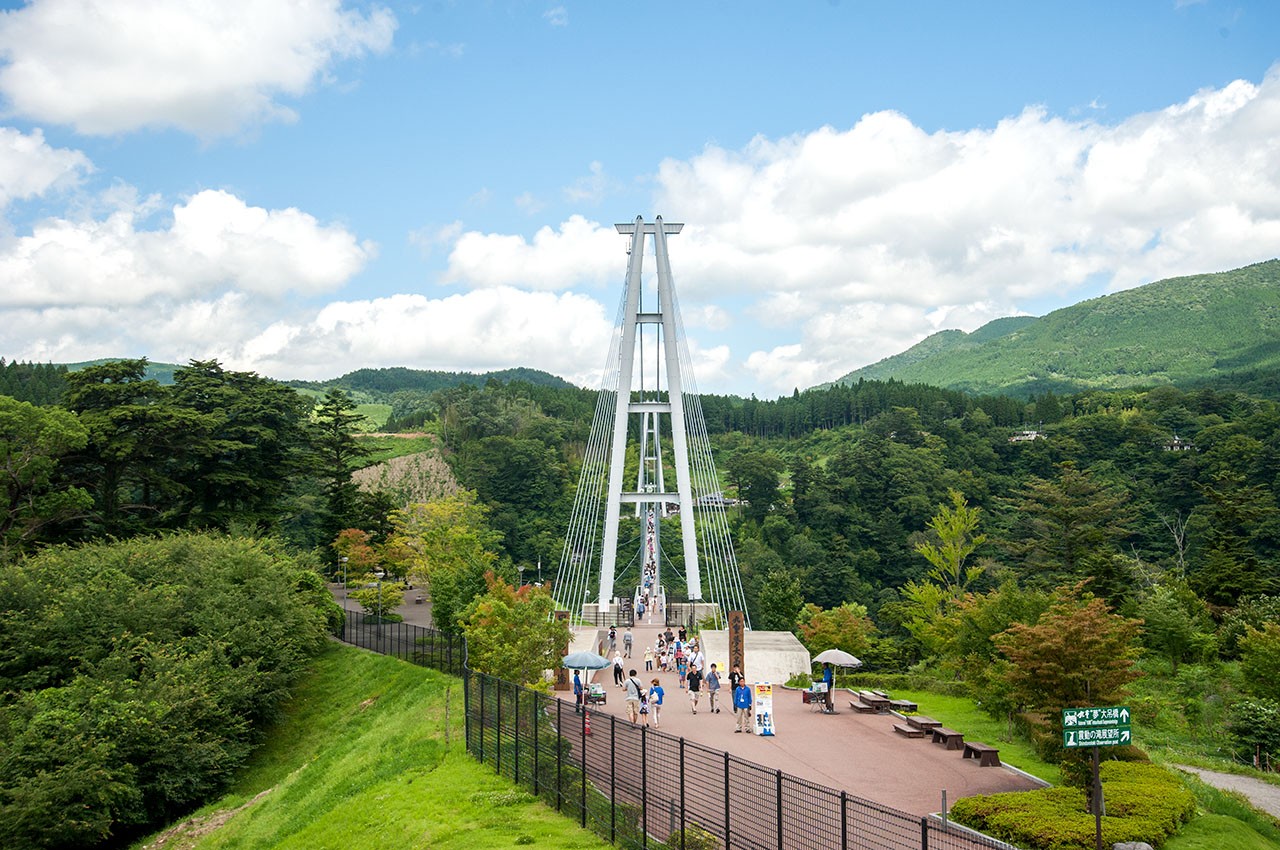 Kokonoe Yume Otsuribashi is Japan's tallest public-use suspension bridge. From the bridge, you're able to see Kyusuikei, Shindou falls, and many more beautiful sights. Kyusuikei is actually famous within Kyushu for its fall colors. If you visit during fall, you're sure to be able to see an unforgettable sight.

Kokonoe Yume Otsuribashi - The Tallest Public Suspension Bridge in Japan
Kokonoe Yume Otsuribashi can be found in the west of Oita Prefecture in Kokonoe where it goes across the Narukogawa Valley. It stands at a height of 173 meters, has a width of 1.5 meters, and a total length of 390 meters, completed in October of 2006. It's located at an elevation of 777 meters.

The main wire supporting the bridge has a 53mm radius with 7 total wires supporting an amazing 1,800 adults who weigh 65 kilograms. It's been specifically designed to be able to withstand 65m per second winds and an earthquake with a seismic intensity of 7.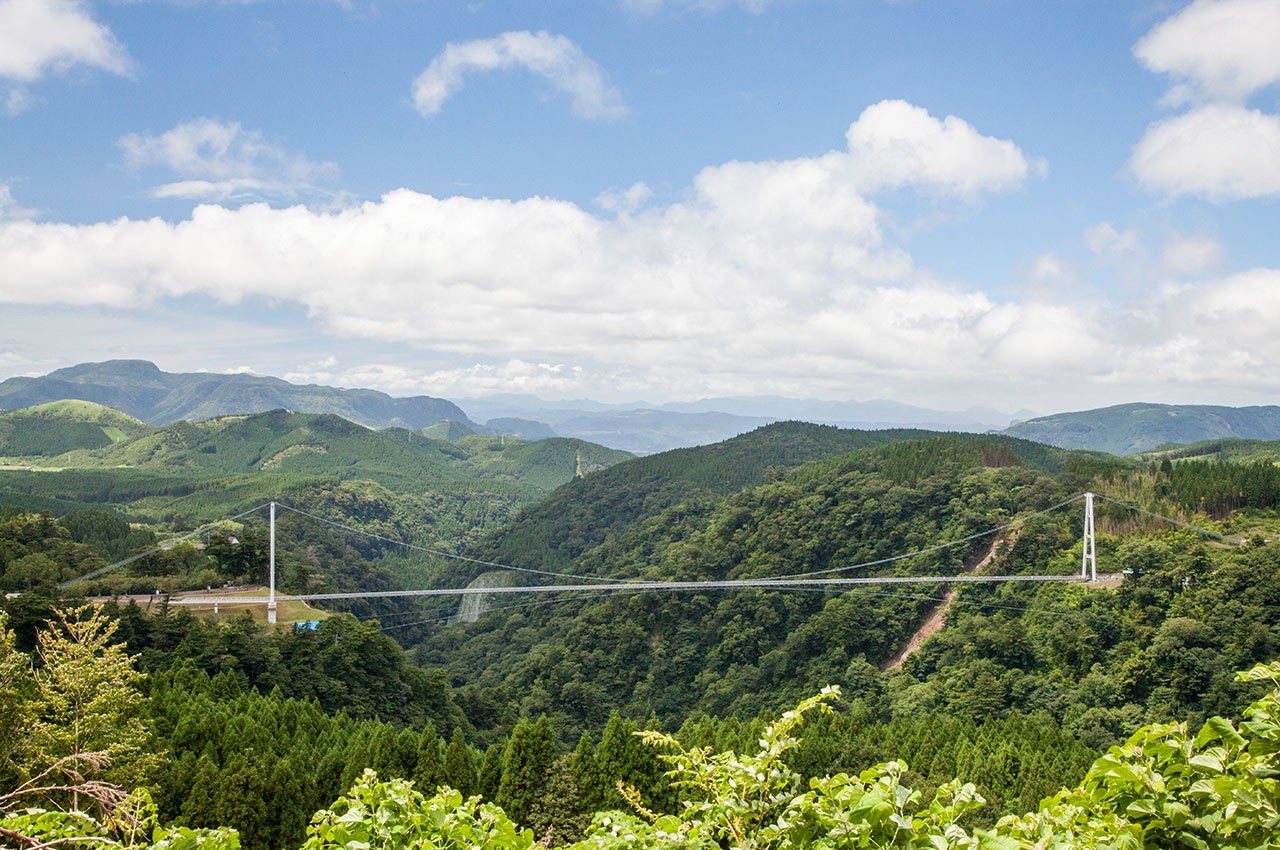 Check out Kyusuikei and Shindou Falls
The best way to enjoy this extremely tall public suspension bridge is to use it to see the surrounding scenery from atop the bridge.
From the bridge, you're able to see 2 extremely famous waterfalls that were even chosen within Japan's top 100 waterfalls being Shindo Falls' Odaki (83 Meter Fall) and Metaki (93 Meter Fall). Not only this, but you're able to see beautiful trees expand before your very eyes, Japanese fir trees, southern Japanese hemlock trees, maple trees, and much more that are especially beautiful and well-known during the fall.

To avoid people bumping into each other and causing delays on the bridge, it's asked that everyone walk on the left. The bridge itself is made from metallic plates, so we highly recommend choosing shoes other than high heels or other such types of shoes. Make sure to have good manners and enjoy the surrounding sights to their fullest.

Business Hours & Entrance Fee
Entrance Fee: Middle school Student and Above 500 JPY, Elementary School Student 200 JPY, Infant goes free
Business Hours:8:30〜17:00(Jan〜Aug, Nov〜Dec)、8:30〜18:00(Sep〜Oct)
Holidays: N/A(However, closures may occur due to bad weather)
How to Get to Kokonoe Yume Otsuribashi
If you're driving, take the Oita Expressway and merge onto National Highway 210 from Kokonoe IC, then come off at Prefectural Rode 40
If you're traveling via bus, take the Yufuin-go high-speed bus until Kokonoe IC. Then, take the community bus from Kokonoe IC to Kokonoe Yume Otsuribashi.
How did you find this article? You can reach some other areas from the suspension bridge such as Tadewara Wetlands which is registered under the Ramsar Convention, or how about Komatsujigoku where you can see steam rising up from the ground! You could also check out Makinoto Pass which is located at the highest point of the Yamanami Highway that connects Beppu and Aso, or the 40-meter wide 2-story waterfall Ryumon Falls, among many more amazing and memorable sightseeing spots. Don't forget to check out Kujurenzan while you're exploring these amazing spots!

[Survey] Traveling to Japan
Recommend