Yoronjima and its Extremely Transparent Blue Waters Known as "Yoron Blue"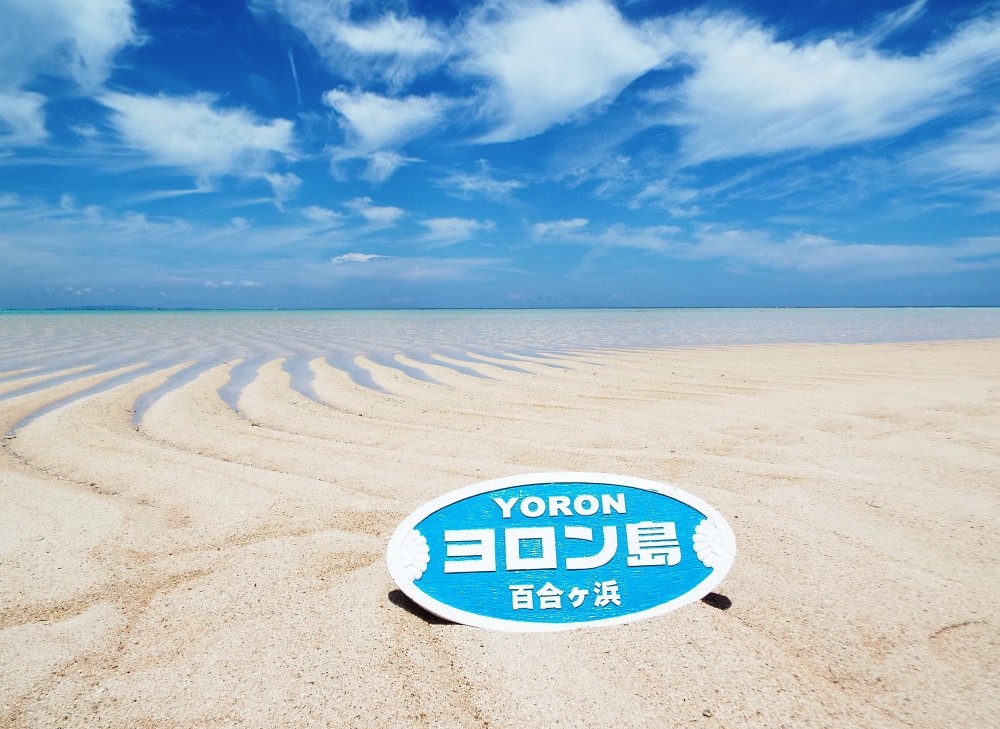 About 563km south of Kagoshima, Kyushu, you'll find an isolated island called Yoronjima. The circumferences of the island comes in at a total of approximately 23km and is surrounded by coral reef and emerald green waters. Let's take a look at some reasons why you should think about visiting next time you get the chance!

What is Yoronjima?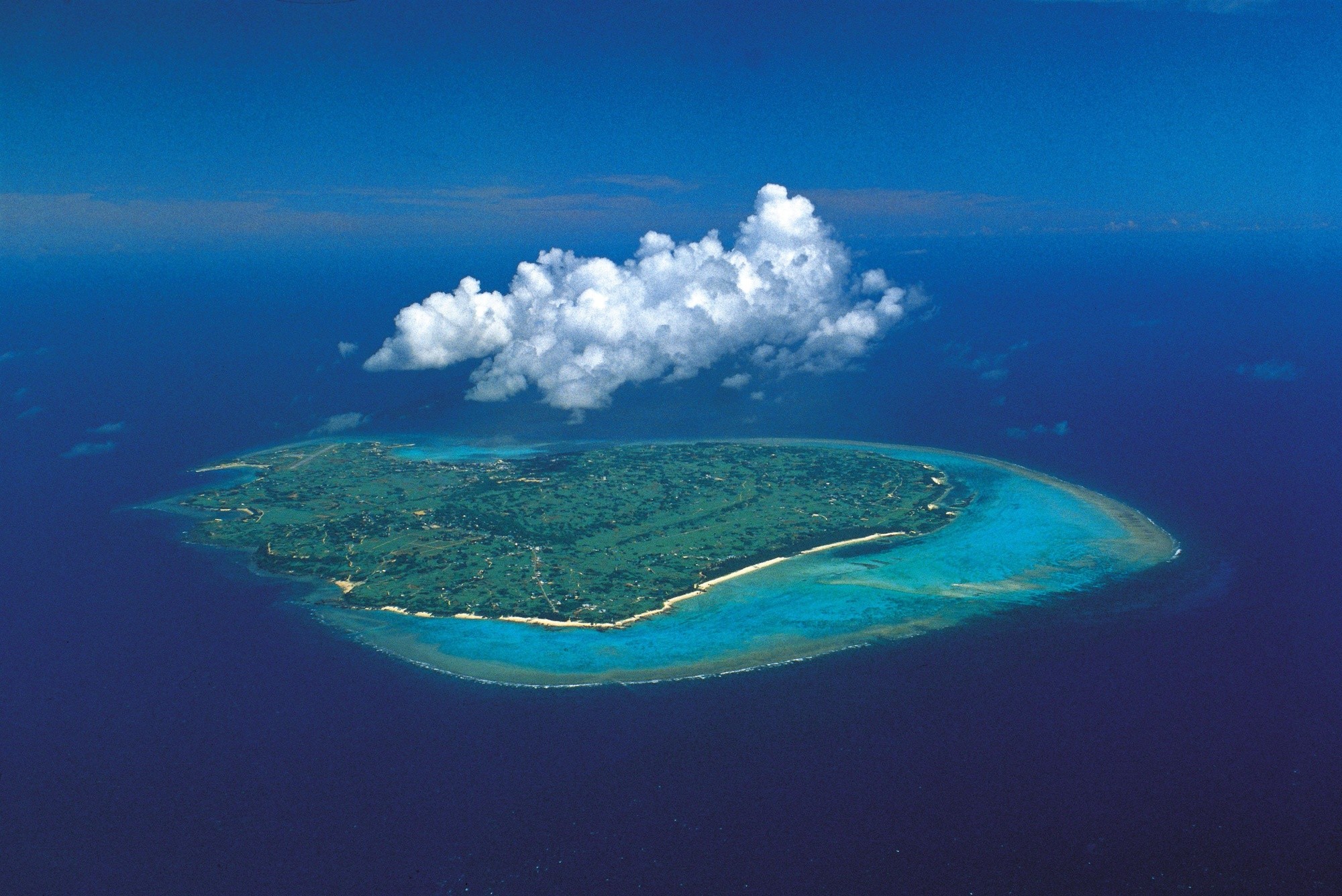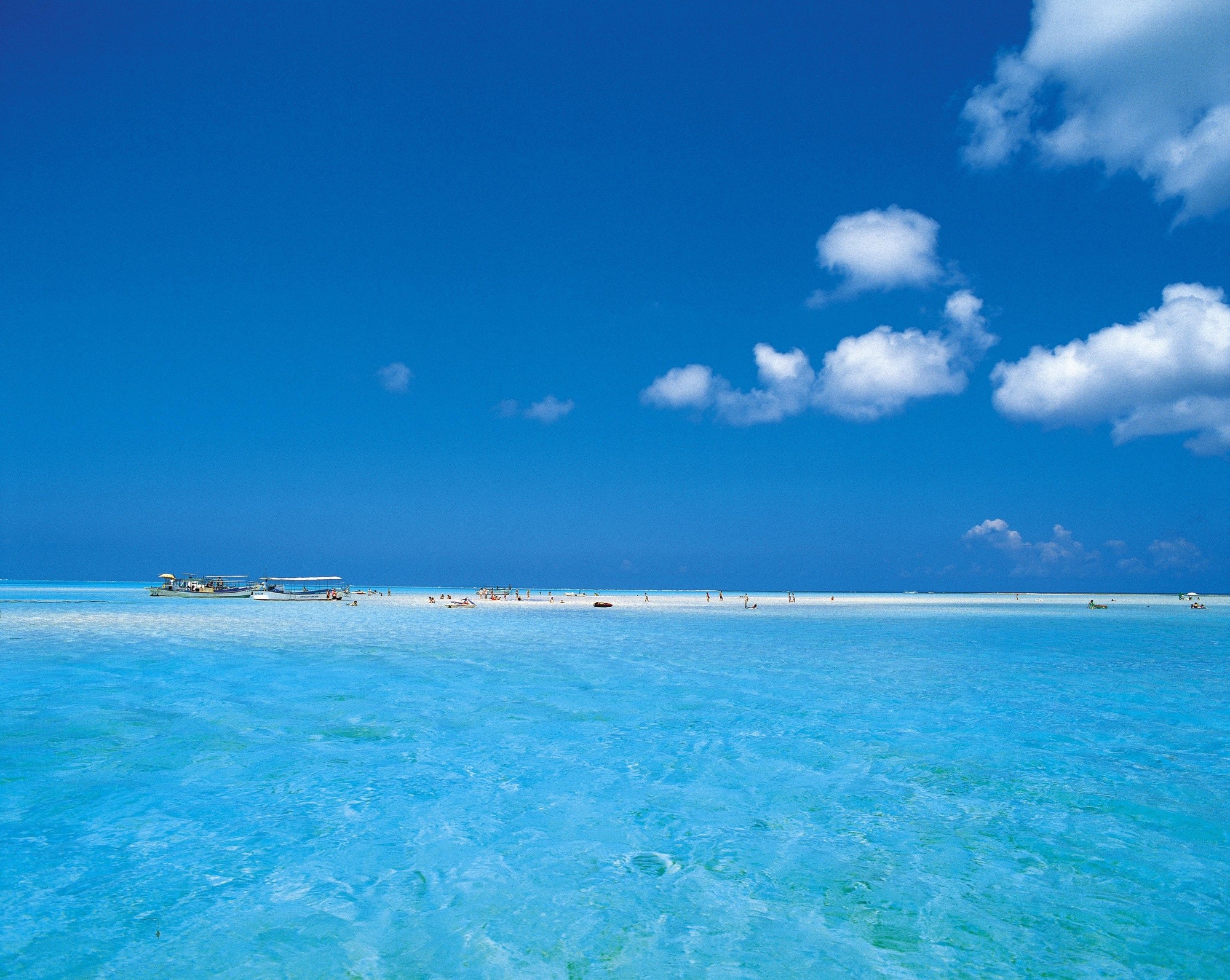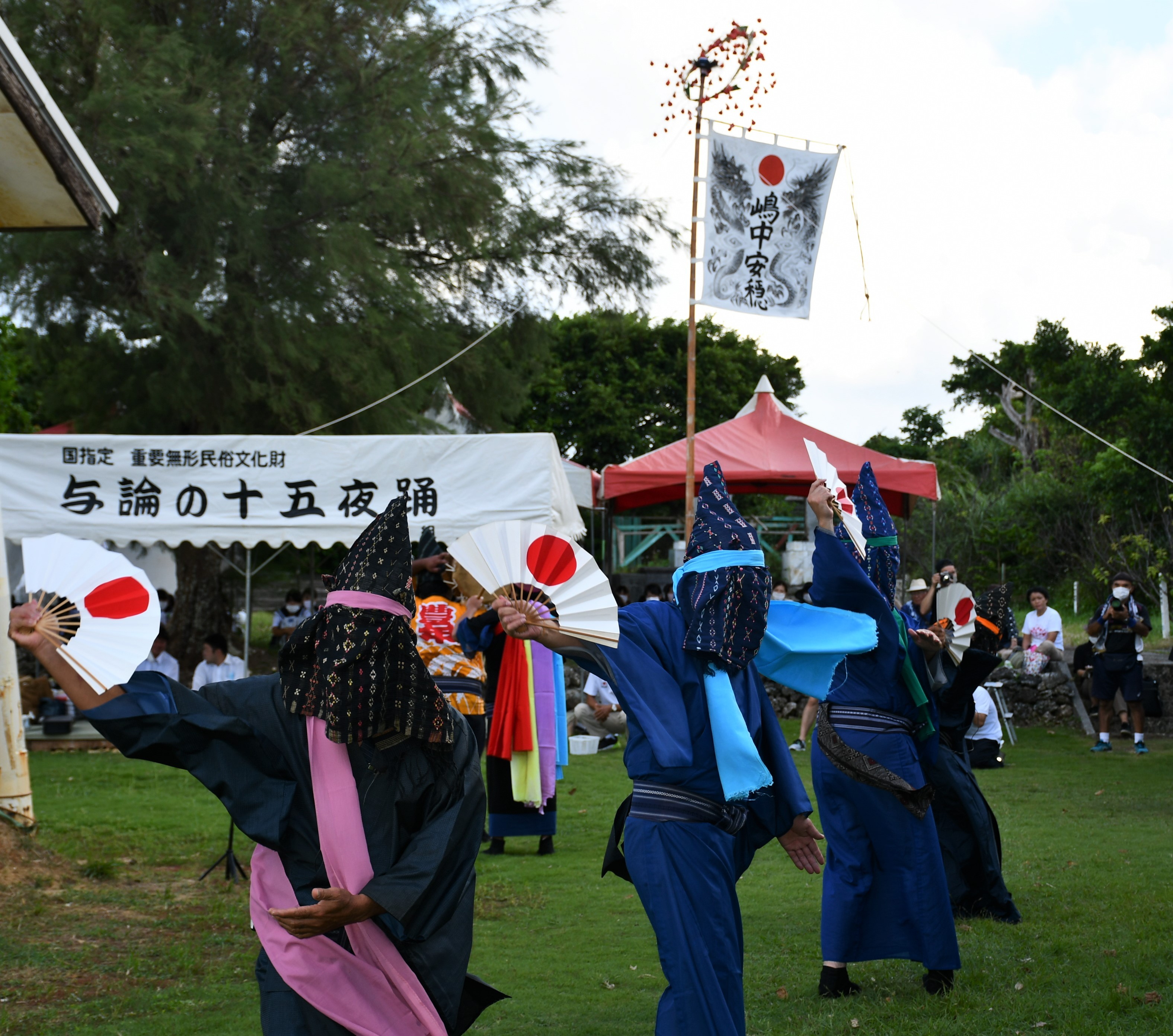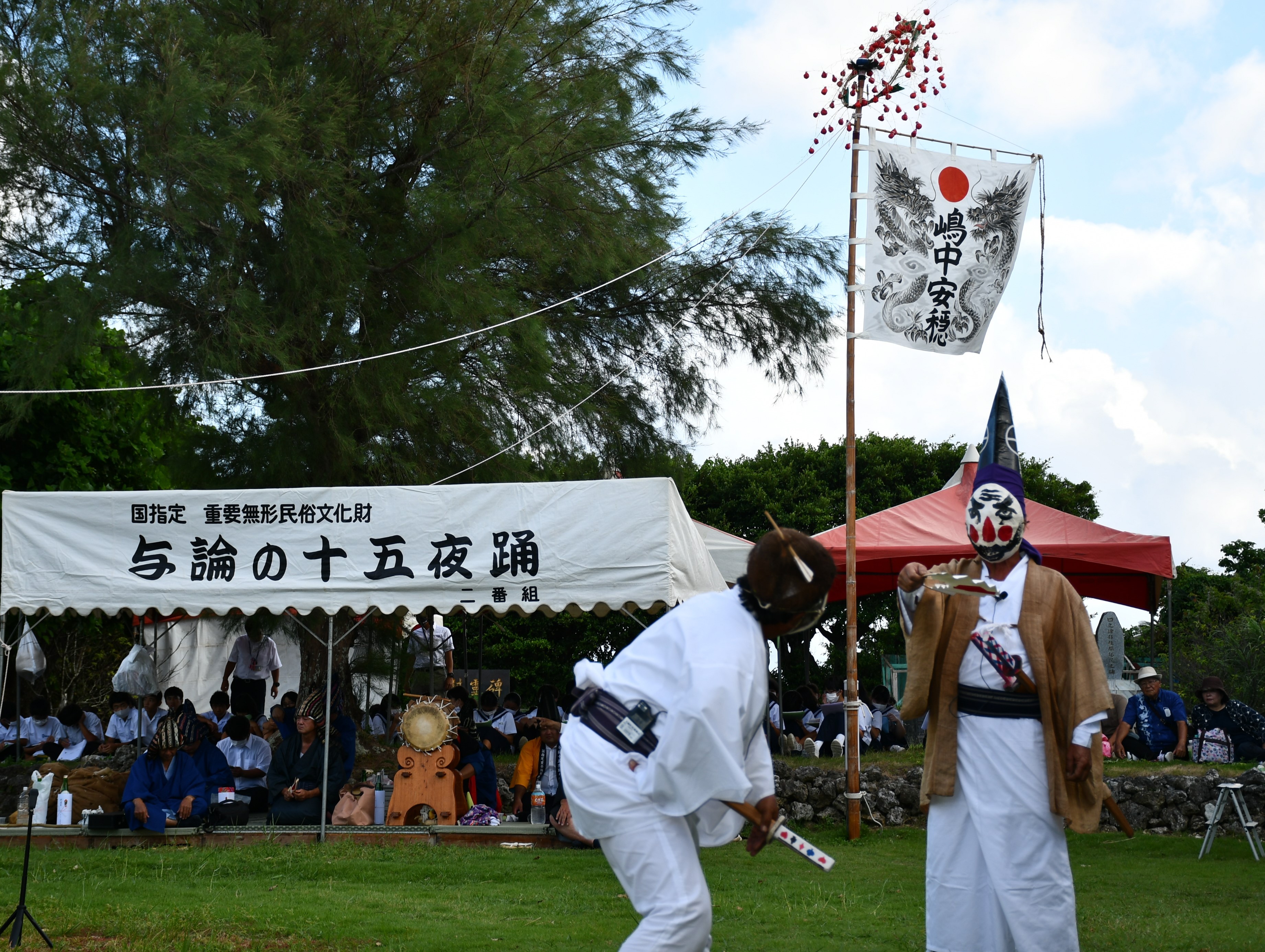 This island is found in the northernmost section of Kagoshima Prefecture and is part of the Amami Islands. While it's part of Kagoshima Prefecture, it's actually closer to Okinawa in terms of distance and is easier to access from Okinawa also. Furthermore, the sea surrounding the island is rich in coral reefs and has beautiful waters. The beach has white sand and the water has incredible levels of transparency, often regarded as the "Pearl of the East". The island itself has many ties with Okinawa, including a culture formed from Satsuma and Ryukyu, creating a new and original culture unique to Yoronjima.

One of the creations from this unique culture is the island's traditional "Yoron Full Moon Dance". It's currently recognized by the country as an important intangible folk cultural asset. It's an island where time flows slowly, different from that of places such as Tokyo and Osaka.

Yoron's Attractions #1: Beautiful Ocean & Recommended Beaches! A Lucky Encounter! Yurigahama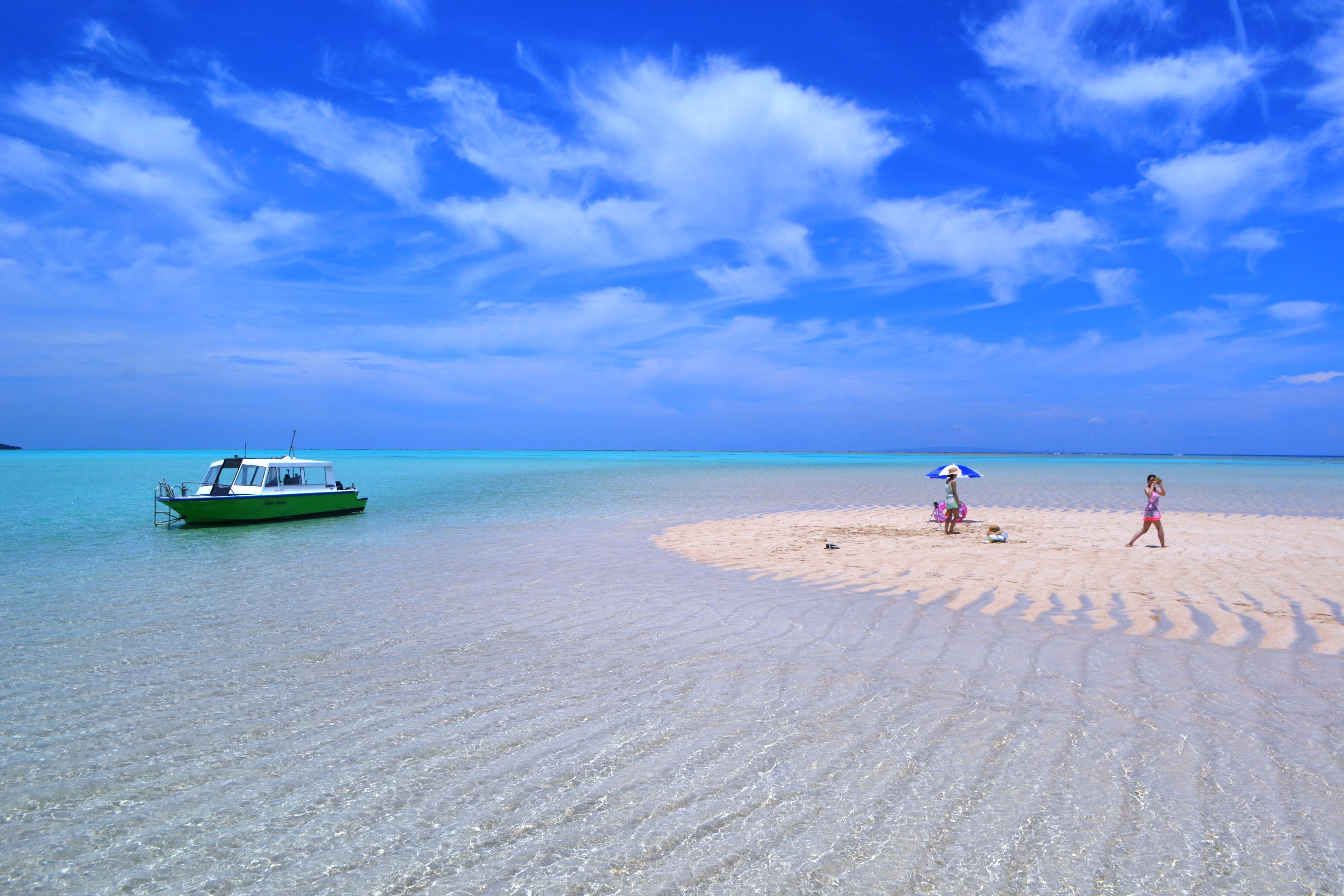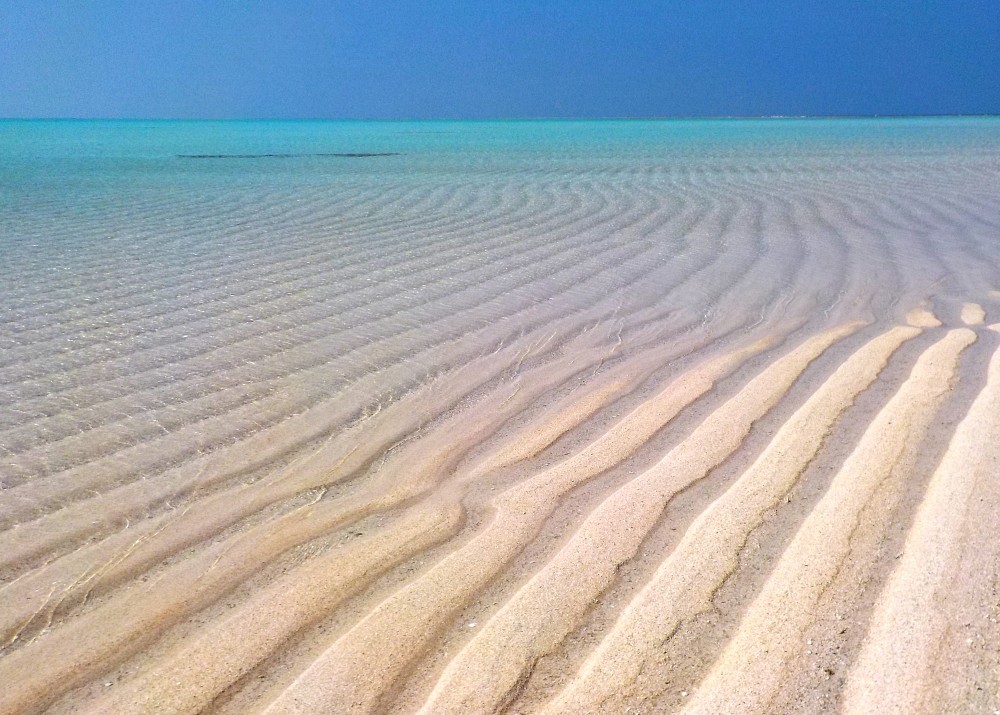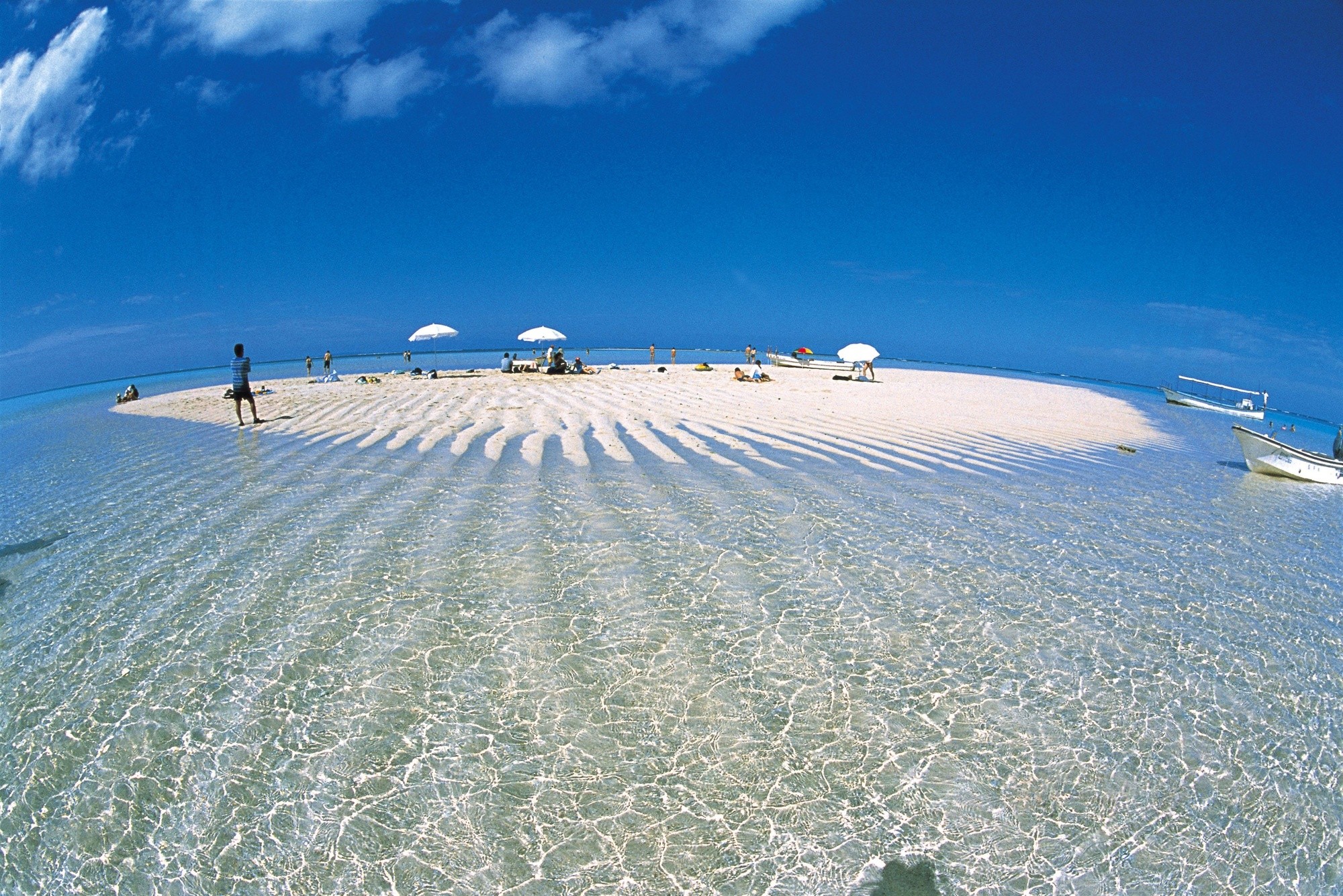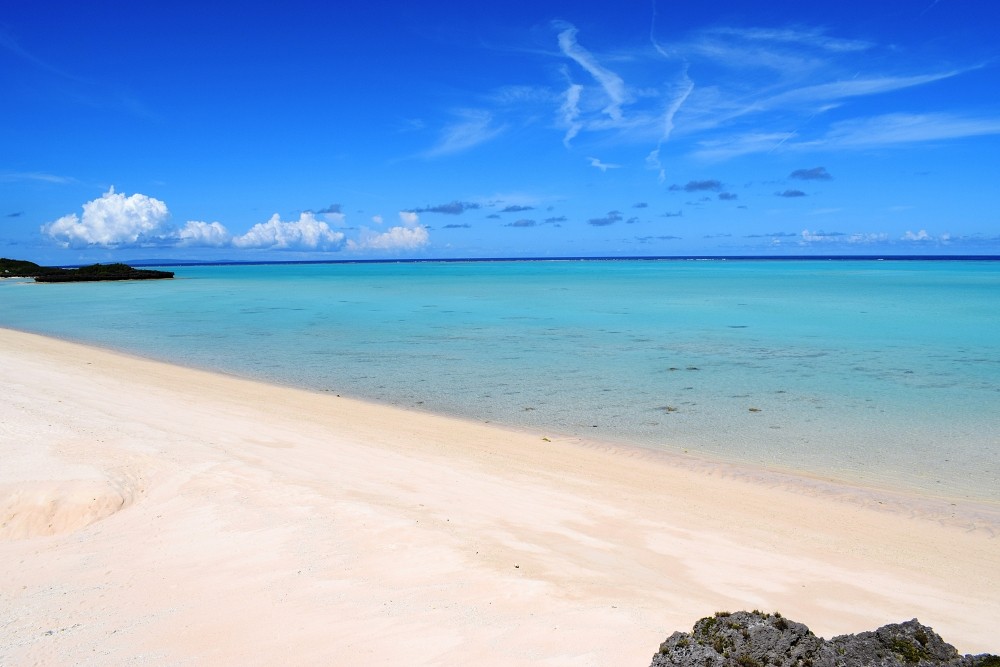 Yurigahama can only actually be seen during very specific circumstances! It's actually found around 1.5km offshore from Ooganekukaigan, and can typically be seen from Spring to Summer during the mornings, often regarded as a "Phantom Beach". We highly recommend visiting via a glass boat. Many tourists visit looking to see the beautiful colors of the ocean with their own eyes. There is also a legend that if you pick up the same amount of sand stars as your age you will find happiness.

There are many more beaches we recommend such as the 1.5km long white sand Ooganekukaigan found on Yoronjima!

Spot Information
Spot name: Yurigahama
Address:1.5km stretch of beach, Ooganekukaigan, Yoron, Kagoshima
Access: 

Take the glass boat from 

Ooganekukaigan to Yurigahama following the staff's instructions. A tour and round trip of Yurigahama is 3,000 JPY per person. Staff are permanently stationed during the summer season (June - September).
Spot Information
Spot name:Ooganekukaigan
Address: Furusato, Yoron, Oshima District, Kagoshima
Access: 20 minutes via car from Yoron Airport
Yoron's Attractions #2: See the Island from High Ground! Check Out Yoron Castle Ruins Also!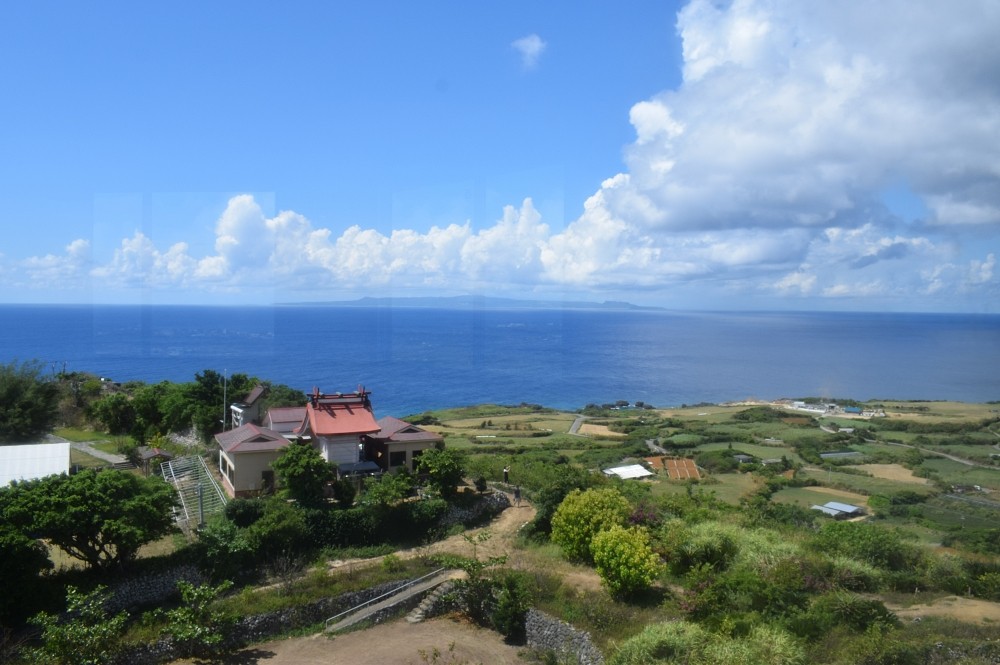 Yoron Castle was built between 1405 and 1416 by the 3 sons of the Ryukyu Kingdom's King Kitayama. Currently, only the stones remain. Depending on the weather, you may be able to see Okinawa from the ruins. Within the ruins, you can also find an event and important intangible folk cultural asset known as the Yoron Full moon Dance which takes place 3 times every year.

There is also the "Akasaki Limestone Cave" which is a must-see! While the island is surrounded by coral reef, the large amounts of underground water created this cave over 100s of 1000s of years. It's a very small cave, with a tour taking around 20 minutes, but there is much to see including, of course, limestone as well as coral reef fossils. Make sure to explore this dynamic world before leaving!

Spot Information
Spot name: Yoron Castle Ruins
Street Address: 3313 Ritchō, Yoron, Oshima District, Kagoshima 891-9302
Access: 15 minutes via car from Yoron Port / Airport
Spot Information
Spot name: Akasaki Limestone Cave
Street Address: 678 Mugiya, Yoron, Oshima District, Kagoshima 891-9300
Access:15 minutes via car from Yoron Port / Airport
Fee: Adult JPY 500, Child JPY 200
Business Hours:9:30〜18:00
Holidays: Irregular
Yoron's Attractions #3:
Circular Doughnuts "

Sata andagi" and Famous "Mozukusoba"! Yoronjima Local Foods!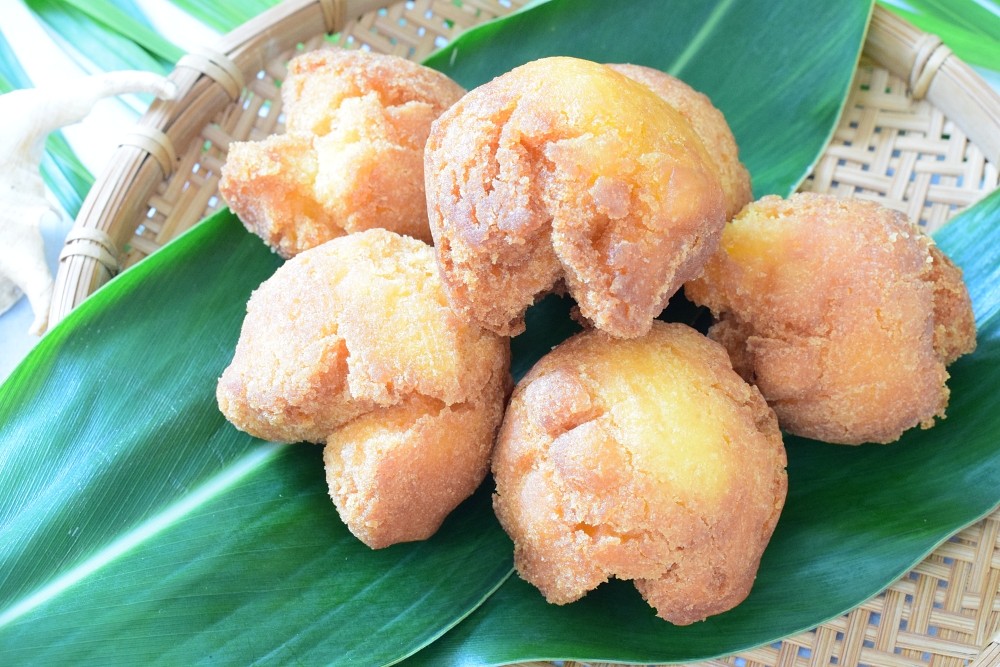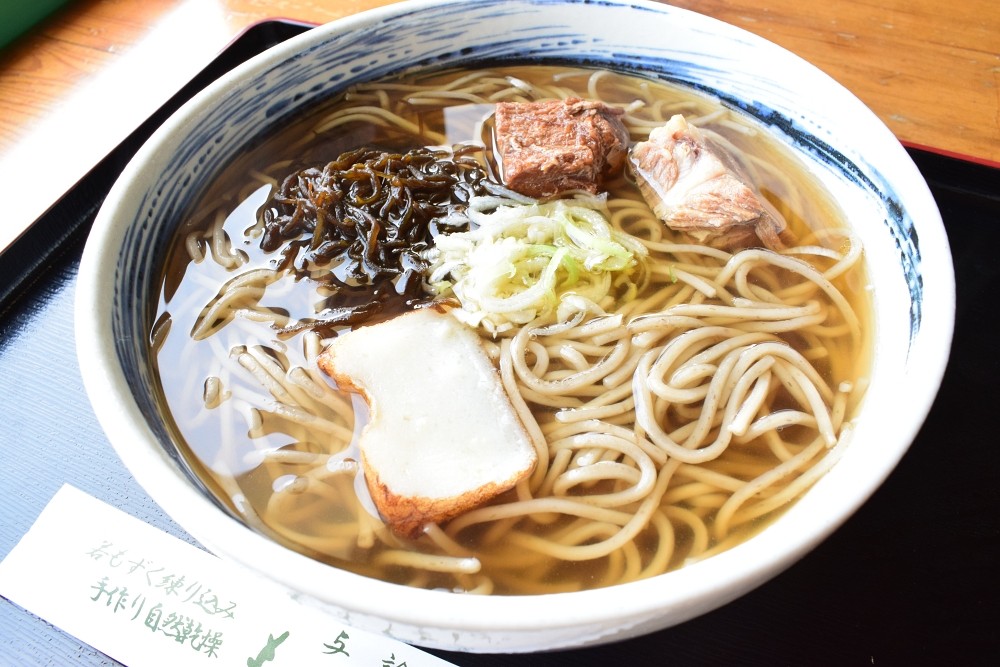 Try out one of Okinawa's and the Amami Island's most well-known foods Sata andagi. We also highly recommend trying some Mozukusoba. There are also many fruits native to southern provinces such as passion fruit, dragon fruit, mango, and more as well as more tropical options such as bitter melon, pickled Japanese leeks, blue papayas, and seafood such as spiny lobster and great green turbans! 

Spot Information
Spot name: Yoronjima
Street Address: Yoron, Amami Islands, Kagoshima, 891-9301
Access:

When traveling via air, there are flights every day from Kagoshima, Amami Islands, and Okinawa. It takes around 1 hour 35 minutes to reach Yoron Airport from Kagoshima Airport, 45 minutes from Amami Airport, and 40 minutes from Naha Airport.
When traveling via boat, there is a ferry from Naha and from Kagoshima totaling 2 daily trips. It takes around 20 hours from Kagoshima, 7 hours and 50 minutes from Nago Port, 2 hours and 30 minutes from Okinawa, and 4 hours and 50 minutes from Naha Port (Okinawa).
[Survey] Traveling to Japan
Recommend