A Deep Dive into Kurokawa Onsen Hot Spring, a Must-Visit Hot Spring Resort!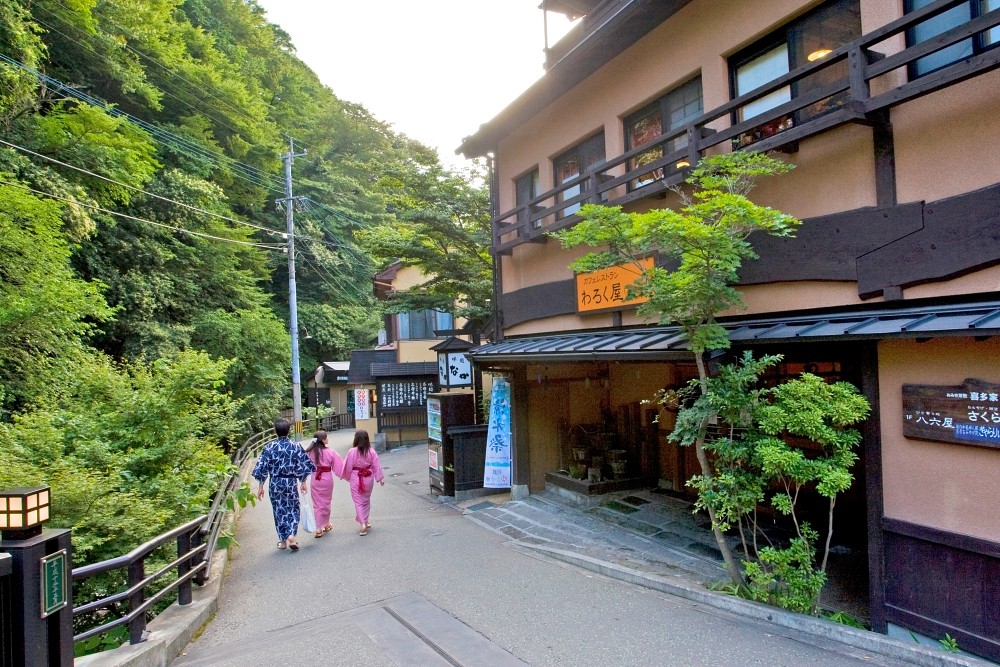 Kurokawa Onsen Hot Spring is a largely popular hot spring resort that can be found in Kumamoto Prefecture. If you visit you'll find many lodges crammed into a small valley, all of which give off the mood of a "little-known hot springs resort", it's certainly a spot that fans of hot spring resorts have to visit at least once! Just one place that makes Kurokawa Onsen Hot Spring a great place to visit is their unique "Bathing Token" which allows you to drop in and bathe at 3 Hot Springs of your choice. In this article, we're going to be taking a deep dive into the location exploring Kurokawa Onsen Hot Spring's history, things to see and do, what types of food you can eat, and of course how to get there!
The "Bathing Token" Made this Hot Spring Resort Known All Across Japan! - Kurokawa Onsen Hot Spring's History & Outline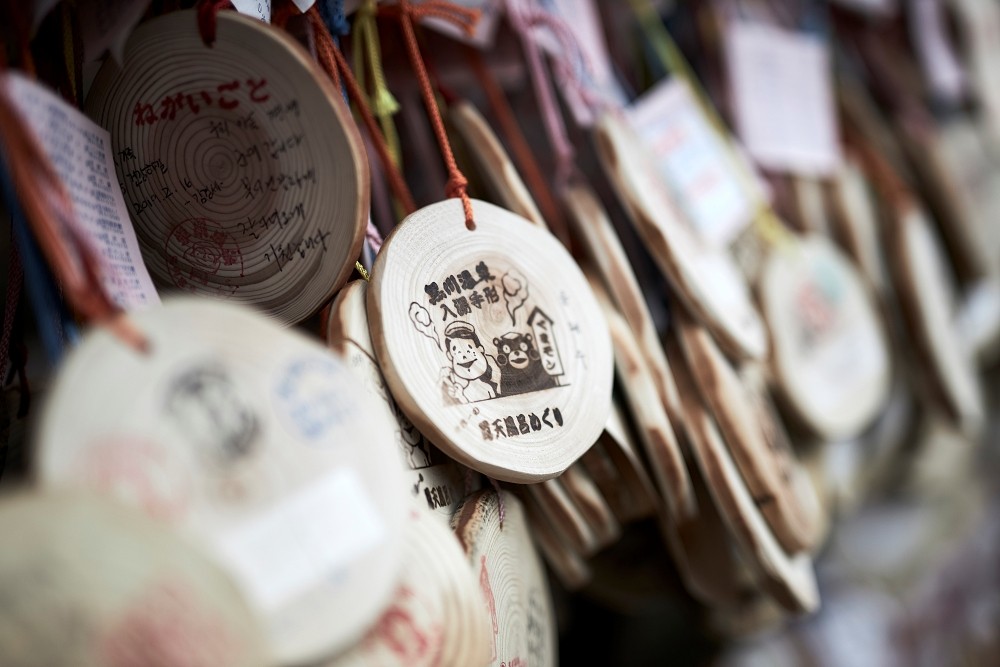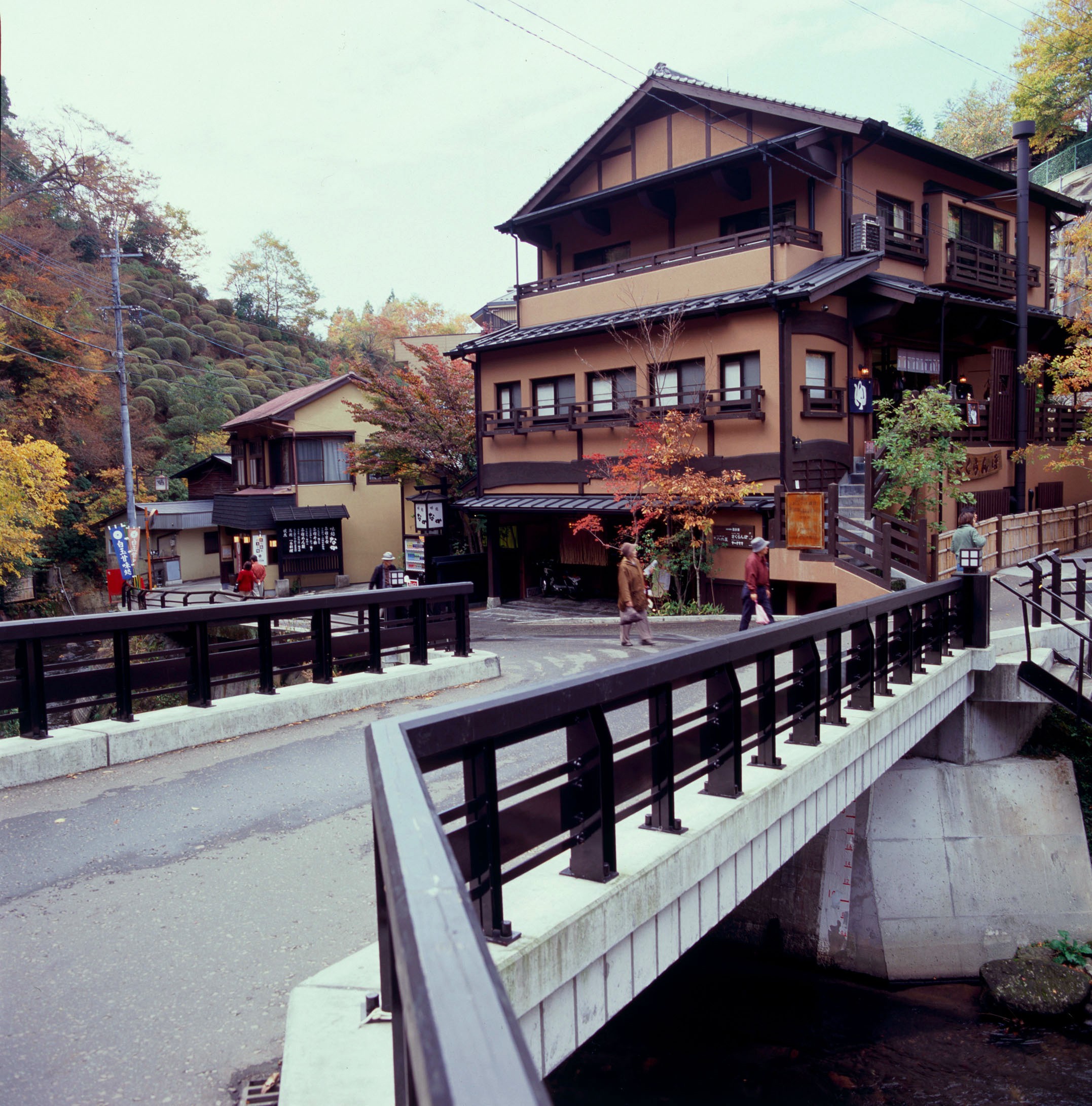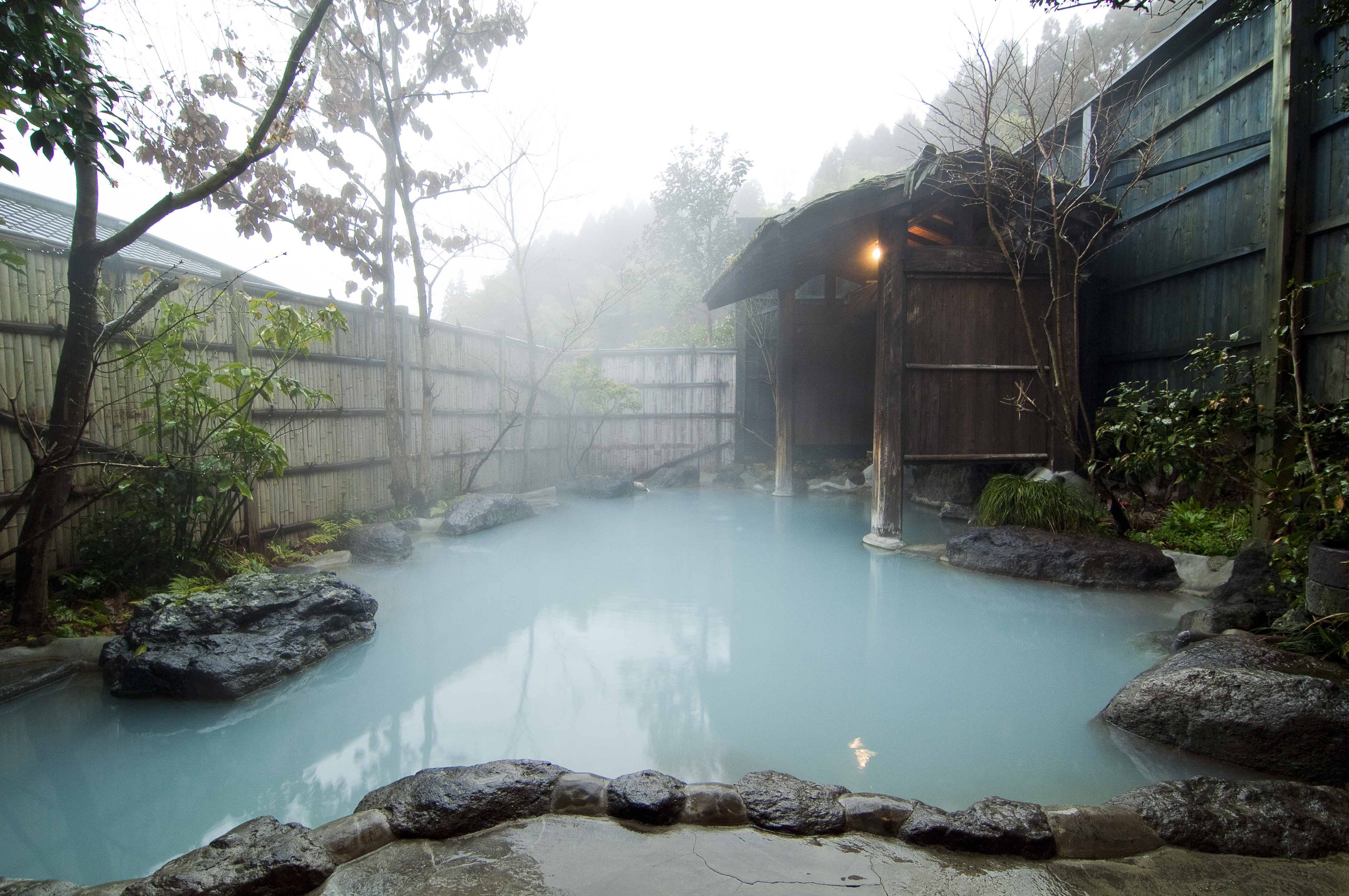 Kurokawa Onsen can be found in Kumamoto Prefecture's Aso District, Minamioguni, and is a location surrounded by luscious plant life and mountains giving it what most people would consider the most "Hot Springs" atmosphere there is! Visiting is not all that convenient with the location being quite far from most highways, but thanks to the scenery and atmosphere this hot spring town is not only popular throughout Japan but with overseas visitors as well. Once you arrive you'll find many hot spring resorts between the two walls of the valley, all with their own uniqueness and style. There are even some open-air baths where you'll need to cross bridges and climb up and downstairs to reach! It's a maze filled with many exciting things to see and experience.

During the Edo Period of Japan, this location was known as a bathing spot, but the information had yet to spread across the entire country. Once the all-new and unique "bathing Token" was introduced, the location started spreading across Japan like wildfire with people wanting to visit from all around! This "bathing Token" would allow you to purchase a single ticket that would let you access any of the open-air hot springs within the resort. This meant that Kurokawa Onsen Hot Spring became known as the location to "Experience all the open-air hot springs".

Let's go into Detail about the Bathing Token!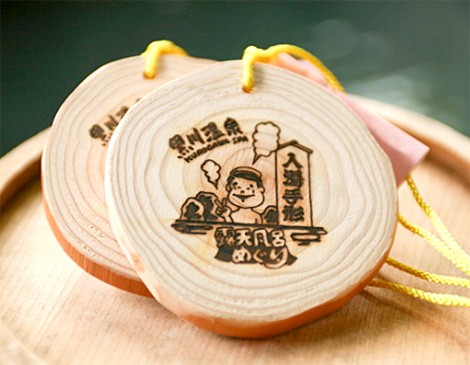 This bathing token allows you to choose 3 of your favorite hot spring resorts from within Kurokawa Onsen Hot Springs to enter at the cheap price of 1,300 JPY. You can purchase these at any of the resorts around the town at the front desk, then get a stamp from each of the hot spring resorts you decide to enter. The token itself is super cute meaning once you've used it, it's great to take home as a souvenir of your trip! Also, depending on the hot spring you choose, there may even be some additional bonuses for presenting your token! 

Kurokawa Onsen Hot Spring's 2 Hot Springs Types! Choose Based on your Skin Type!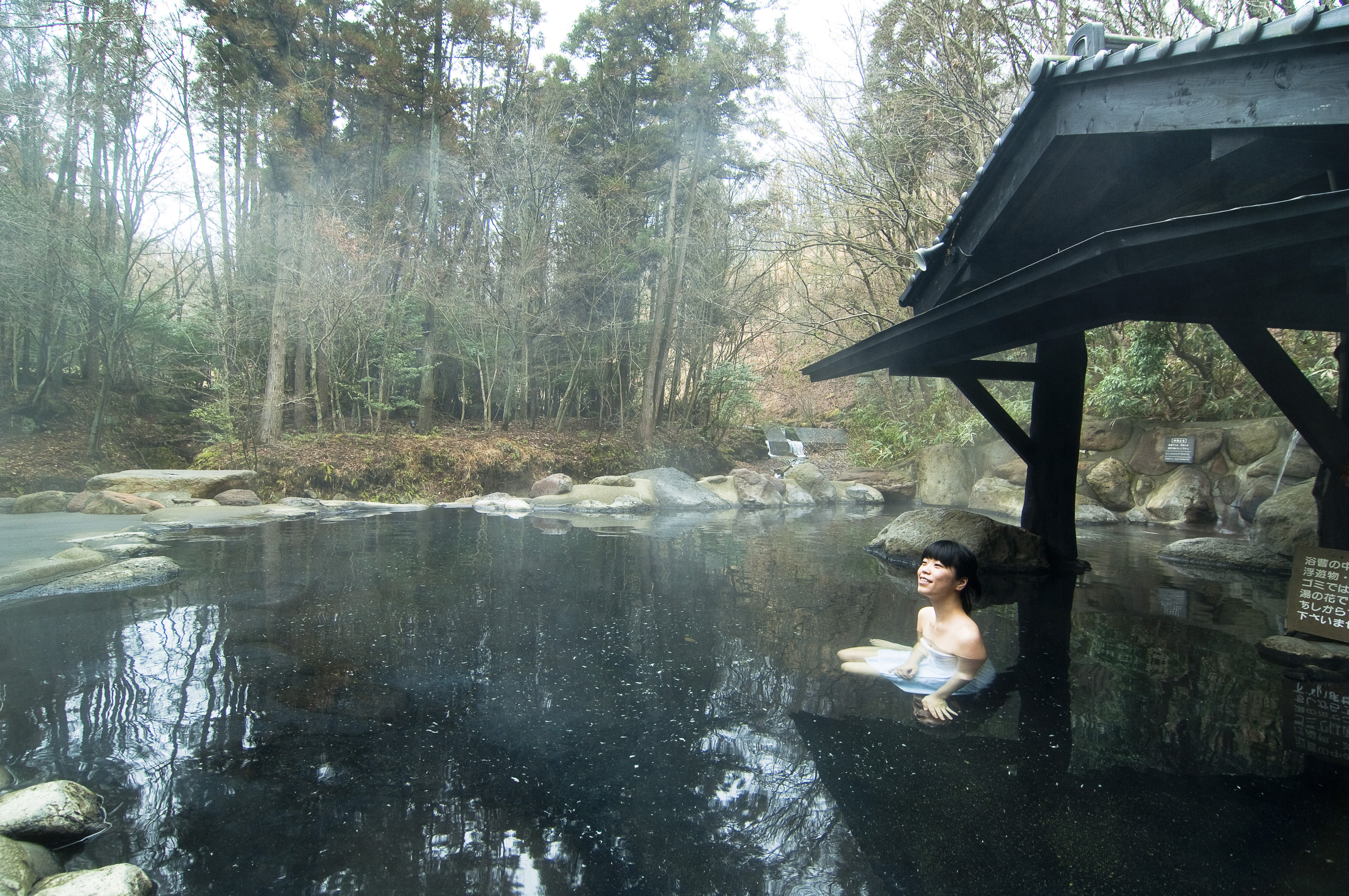 One of the greatest things about Kurokawa Onsen Hot Spring is that the type of hot spring water which is used differs depending on which resort you choose to visit. If you have delicate skin we highly recommend the "Simple Slight Acidity" Type, for example at "Kurokawa Onsen Okunoyu" or "Kurokawa Onsen Oyado Noshiyu". If you're wanting to soften your skin, then the "Bicarbonate​d" water type is our recommendation at places such as "Kurokawaso" or "Yamabiko Ryokan". Each location has its own water type, so make sure to check out which sounds best for you before choosing which to enter!

Kurokawa Onsen Hot Spring's Most Recommended Take-out Food Items!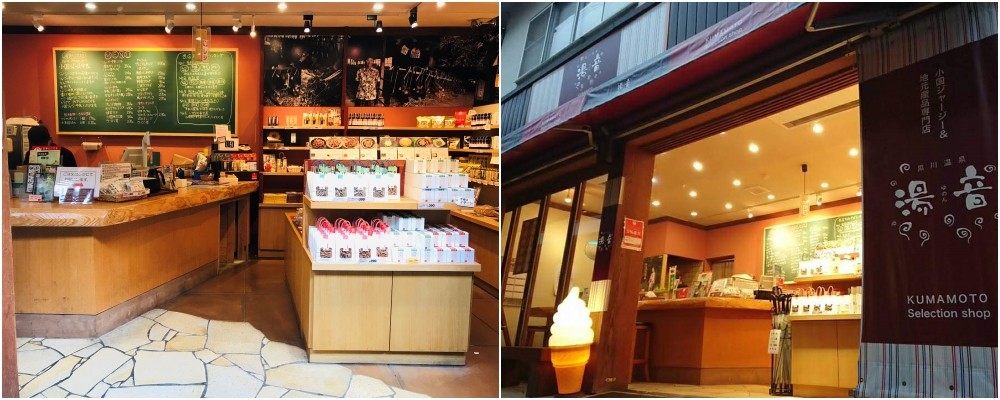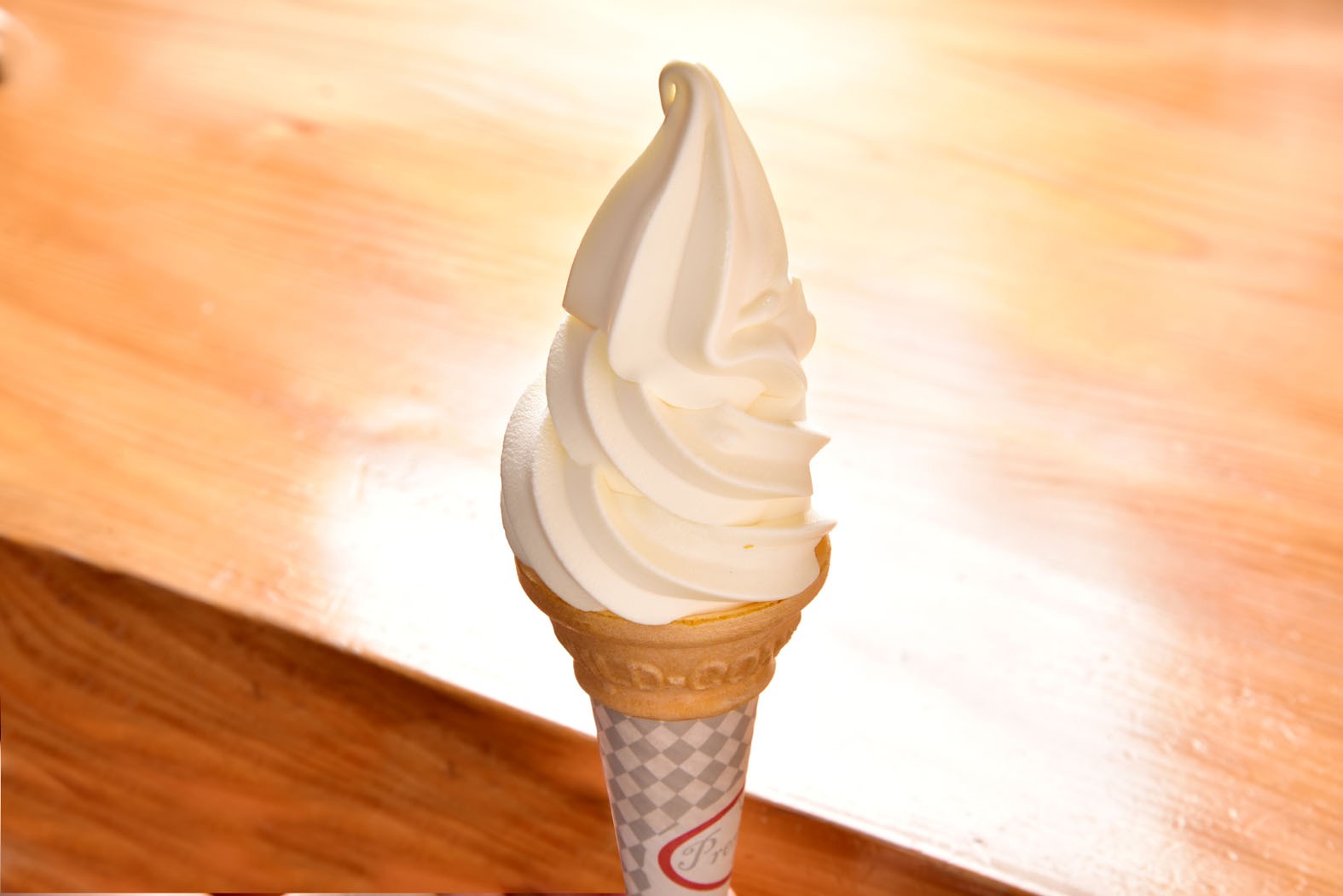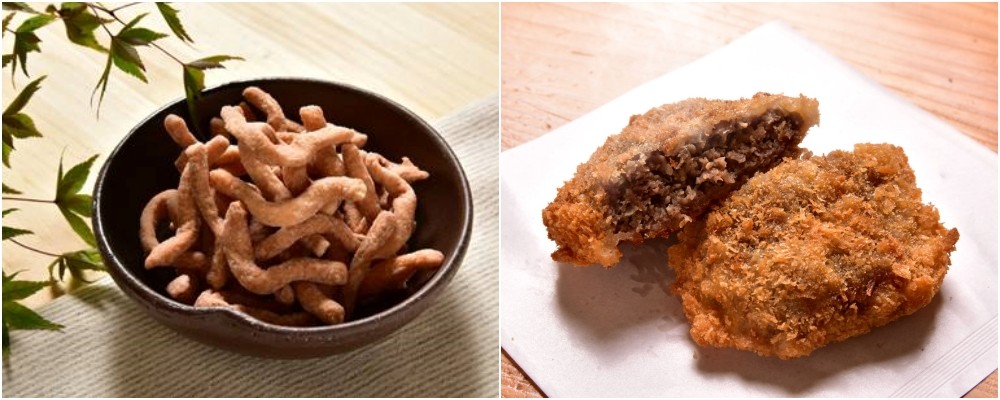 Another thing we highly recommend if you visit Kurokawa Onsen Hot Spring is wearing a yukata, putting on some geta (Japanese wooden clogs), and exploring the town. There are tons of amazing and delicious takeout items for you to try and getting out of the water! At "Yunon Café" you can try some of Minamioguni's most well-known items "Jersy Soft Serve" and "Jersy Milk Dough Cake" among much more! We also recommend the minced meat and horsemeat croquette you can purchase here. At "Shirotamako Japanese Sweets & Tea Shop" you're able to buy their rice flour dumpling parfaits which use glutinous rice 100% from Aso! All of these items are great for walking and exploring while eating after a long and relaxing bath.

Spot Information
Spot name:Yunon Café
Street Address:6602 Manganji, Minamioguni, Aso District, Kumamoto 869-2402
Access:6-minute walk from the Kurokawa Onsen Hot Spring Bus Stop
Holidays: None
Time:9:00~13:00、14:00~18:00
Spot Information
Spot name:Kurokawa Onsen Hot Spring
Street Address: Minamioguni, Kumamoto 869-2401
Access:40 minutes on the JR Hohi Line from Kumamoto Station debarking at Higo-Ōzu Station. After this, switch to the Yamabiko for 55 minutes until Aso Station. From there, use the Sanko Bus on the Tsuetate Line for 55 minutes until you reach Minaminoguni (Takes approx. 10 minutes via taxi/car)
[Survey] Traveling to Japan
Recommend