The Beautiful Kouri Island and It's Extremely Long Bridge - A Thorough Introduction!
Kouri Island can be found in Okinawa's Nakijin and is one of Japan's leading locations for beautiful and breathtaking views. Furthermore, it contains an ocean view 1960m-long bridge that connects Yagaji Island and Kouri Island which is a popular sightseeing spot. Let's take a deep dive into information about both Kouri Island and Kouri Bridge!

What is Kouri Island & Kouri Bridge?
Kouri Island has a diameter of 2km and a total circumference of 8km. It's quite small to the point where you can get around the island in around 10 minutes via car. On the island you'll find old-style settlements from Okinawa residents as well as sugarcane fields, creating a calm and tranquil atmosphere. Another name the island goes by is "Keshima", and is popular as a date spot. It's said that there's a heart-shaped rock to the north of the island. Close to the island, you can also find an aquarium filled with beautiful fish, so make sure to visit while you're in the area!

Kouri Bridge spans a whopping 1960m and connects Yagaji Island and Kouri Island, it's an unbelievably driving course that goes straight above the beautiful blue ocean! The transparency of the water underneath the bridge is very high, sparkling an emerald green during good weather conditions. It's also very nice that the bridge itself is free to use. Once you've ridden across the bridge, make sure to check out Kouri Beach and the local specialties offered at the local markets.

Spot Information
Spot name: Kouri Bridge
Street Address:Kouri, Nakijin, Kunigami District, Okinawa 905-0406
Access: Head north on Highway 58 from the Okinawa Expressway IC, then take Prefectural Road 110 until Yagaji Island before getting into Kouri Bridge. 26km via Kyoda IC, approximately 40 minutes.
Things to Know Before Visiting Kouri Island #1: A Little-known Observation Deck Where You Can See Kouri Island - Arashiyama Observatory
Quite close to Kouri Island, you'll find a little-known spot known as Arashiyama Observatory from which you can see the island and its magnificent bridge. While the observation deck itself is quite small, you're able to look down onto Kouri Island as it rises out of the bright blue ocean and its emerald green waters.

Spot Information
Spot name: Arashiyama Observatory
Street Address:1460-2 Goga, Nago, Okinawa 905-1154
Access:Approx. 2 hours from Naha Airport using Okinawa Expressway (Naha IC - Kyoda IC)
Things to Know Before Visiting Kouri Island #2: Many Restaurants & Cafes!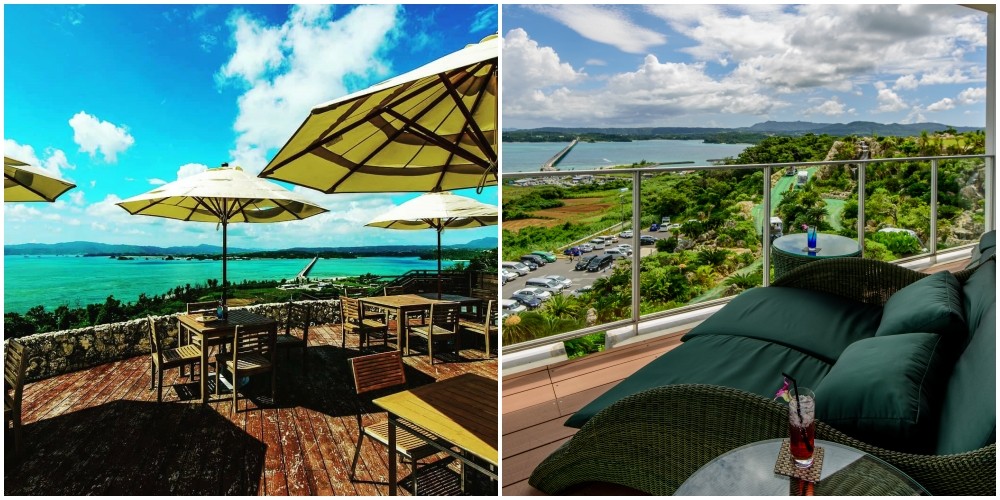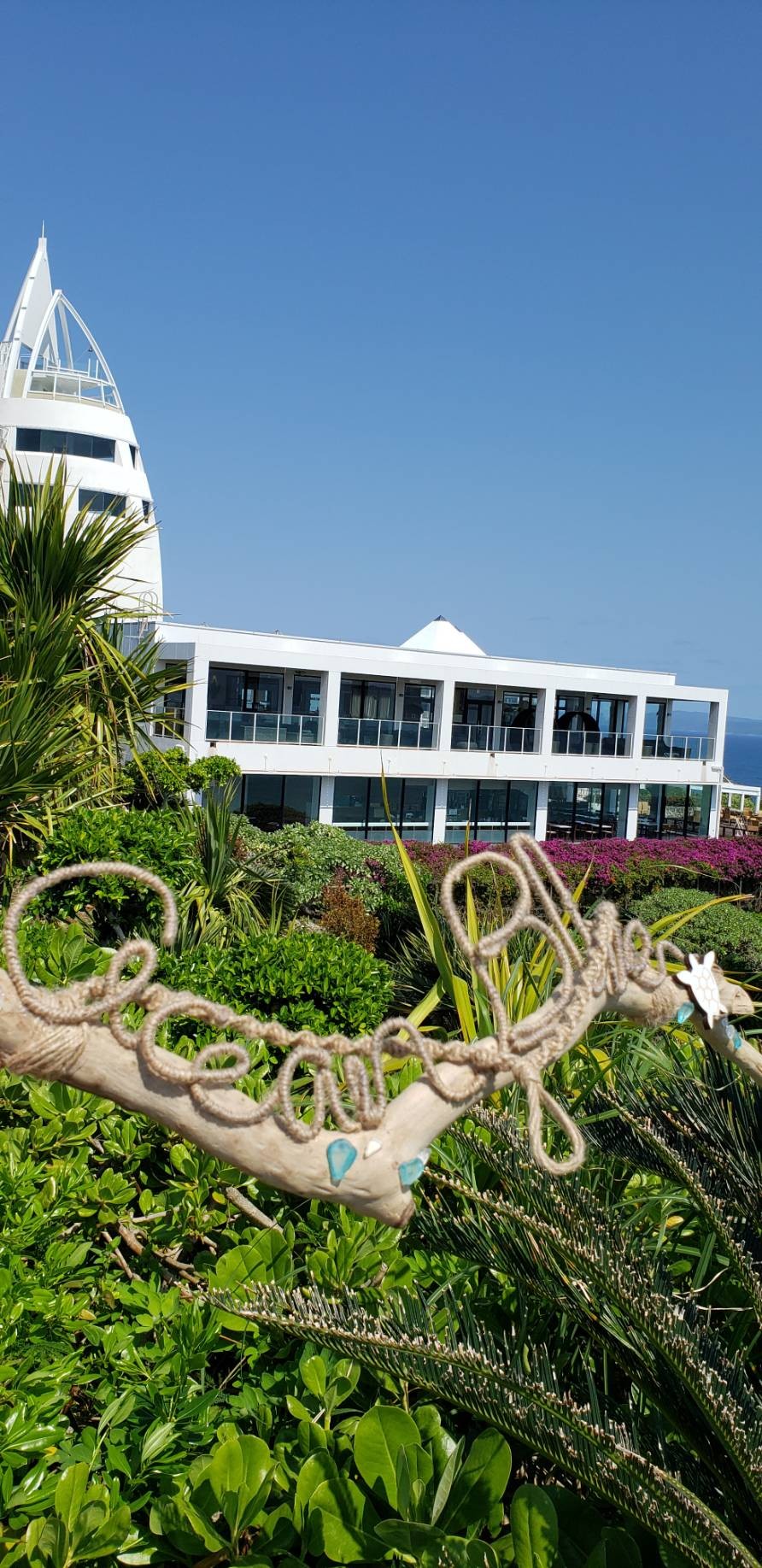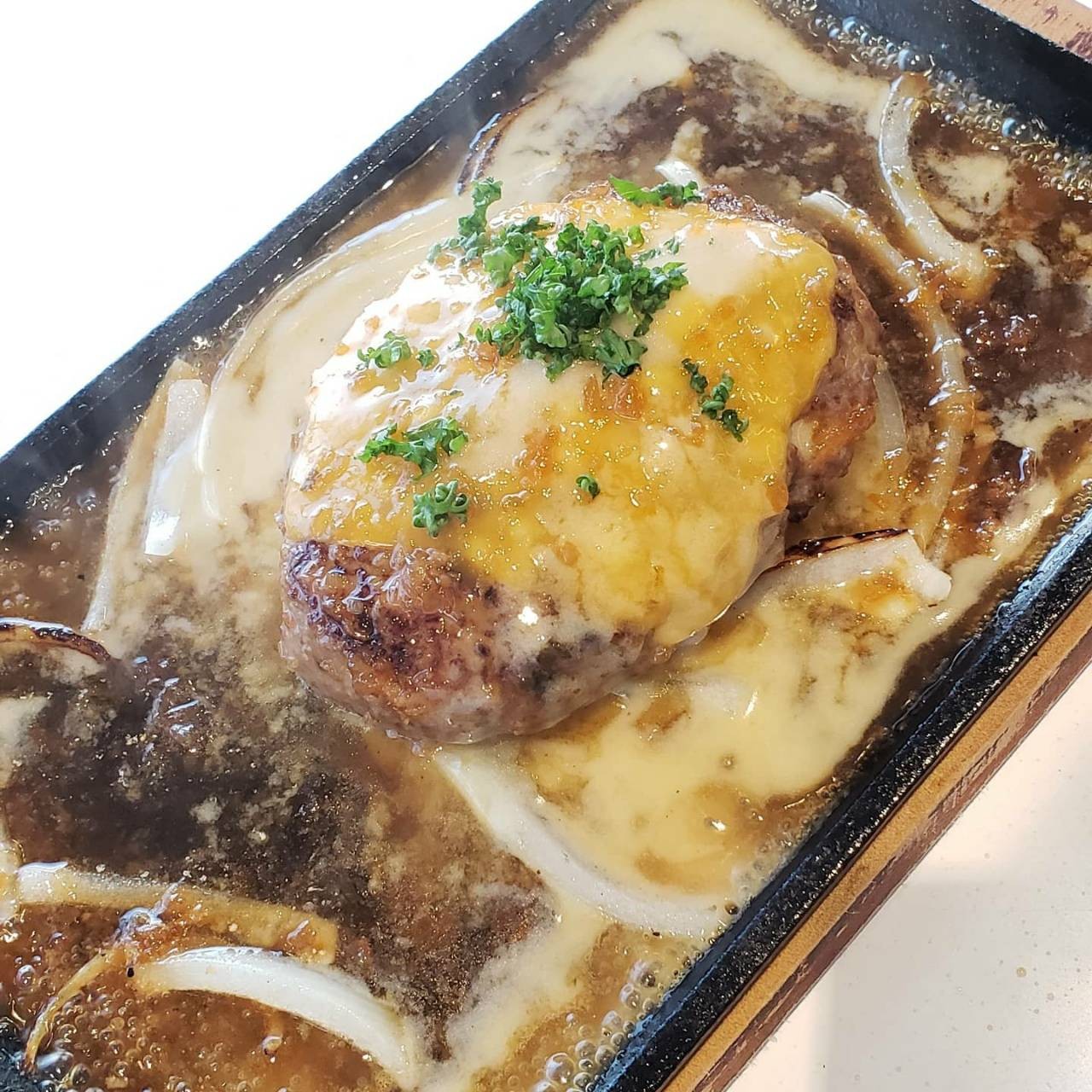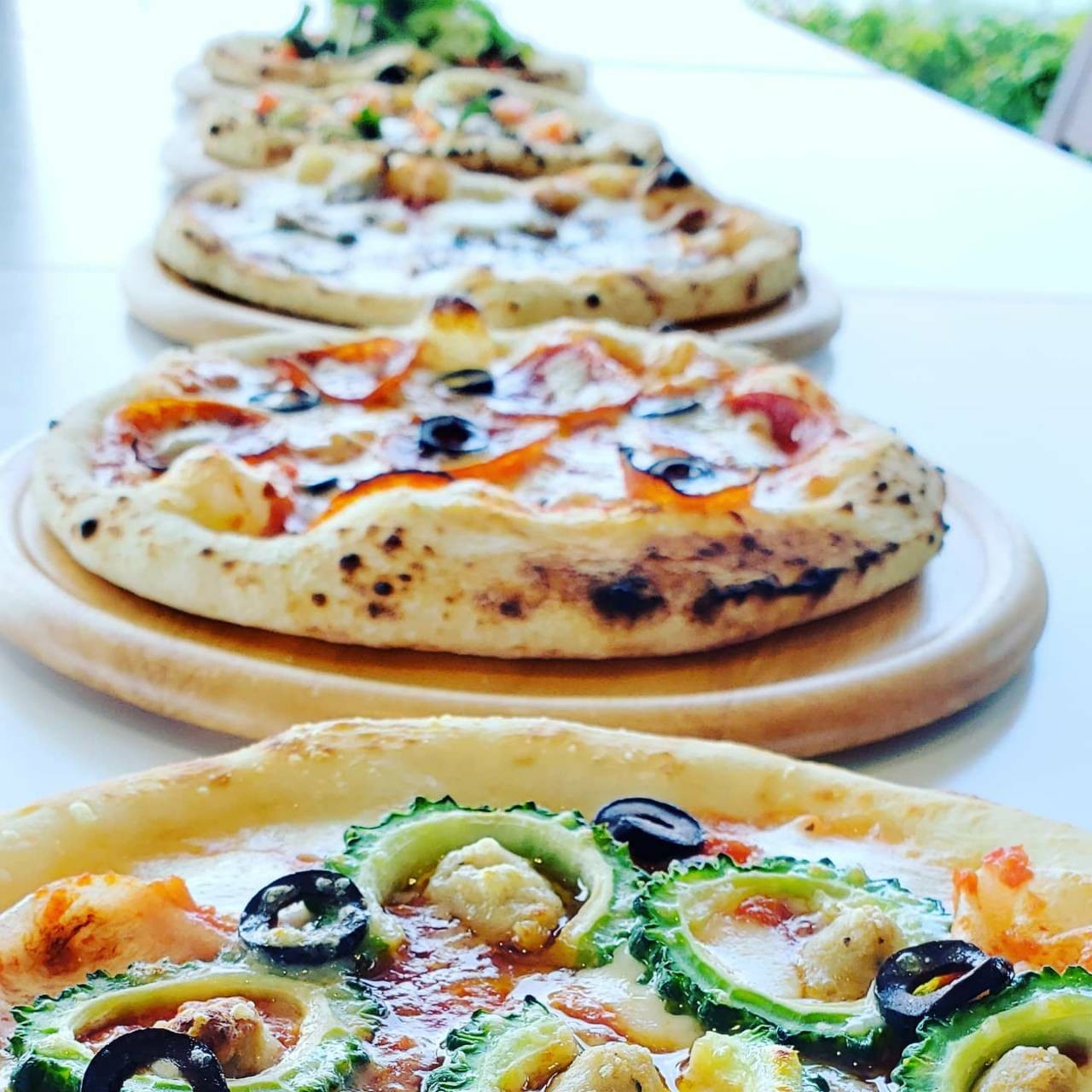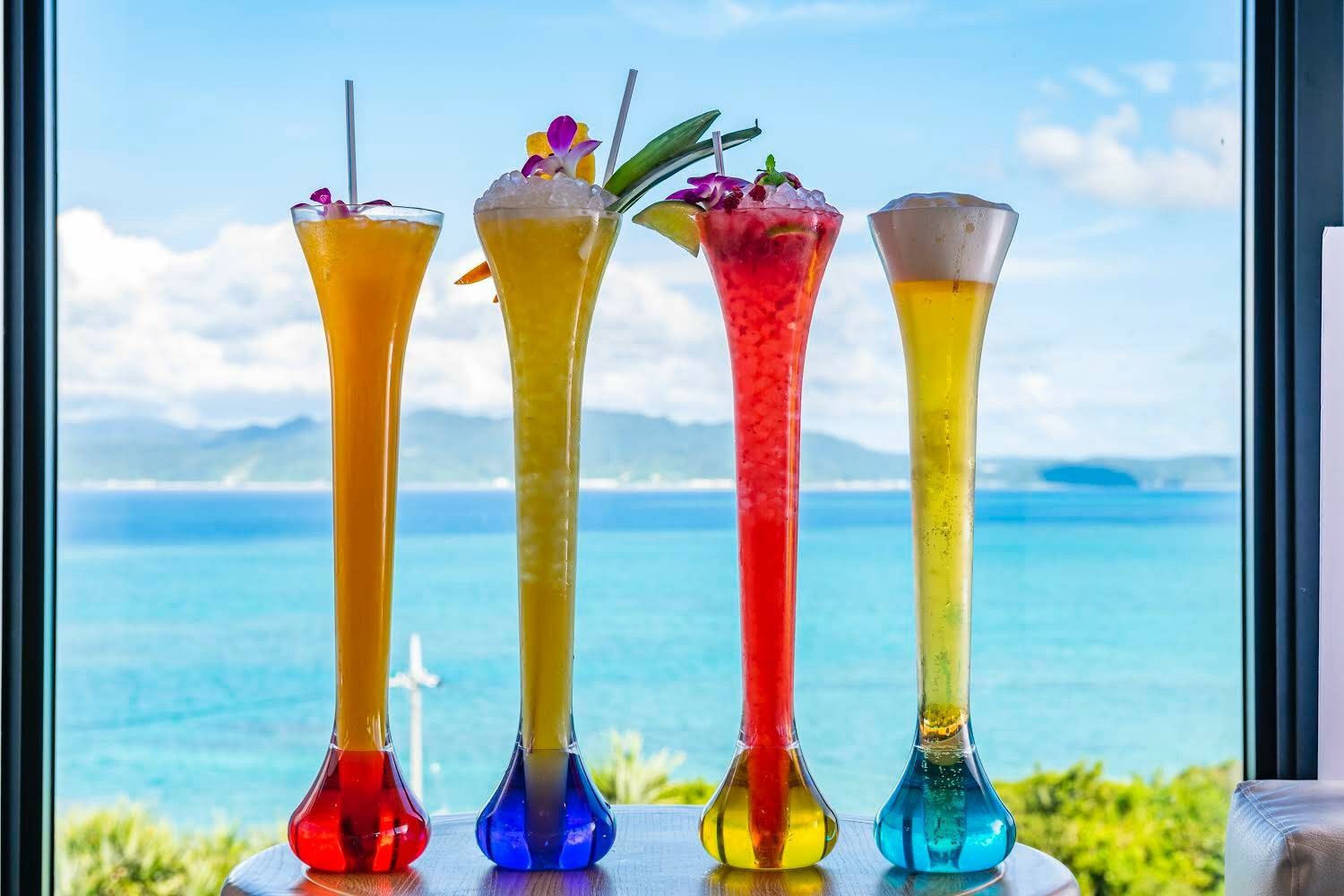 While Kouri Island is small, it does have its fair share of quaint and stylish restaurants and cafes. One of the island's more well-known establishments is "Ocean Blue" inside of "Kouri Ocean Tower" where you can try some deliciously moist pizza and more such as carpaccio​ using fish caught by local fishermen. Spending a relaxing time looking out towards the emerald green ocean on the open terrace is sure to prove a fun yet relaxing break.

There are also other well-known and renowned restaurants such as the "Village Teahouse" that serve dishes such as "Unidon" (bowl of rice topped with sea urchin) and more. When crossing the bridge, don't forget to check out the nearby Kouri Island Cafe!

Spot Information
Spot name: Kouri Ocean Tower
Street Address:538 Kouri, Nakijin, Kunigami District, Okinawa 905-0406
Access:1 hour 30 minutes - 2 hours using Naha Airport Expressway, Okinawa Expressway (Tomigusuku Nakachi IC / Kyoda IC)
Holidays: N/A(May be closed due to bad weather conditions)
Spot Information
Spot name:Kouri Island
Street Address:Kouri, Nakijin, Kunigami District, Okinawa 905-0406
Access: From Naha, take the Okinawa Expressway, follow National Route 58, then go over Kouri Bridge via Yagaji Island. 
The required time is around 1 hour and 30 minutes from Naha Airport at 90km, or 1 hour and 20 minutes from Naha City Center at 82km.
[Survey] Traveling to Japan
Recommend