Let's Check out the Sakurajima Ferry​ & Amami and Okinawa Main Island Ferry Marix Line!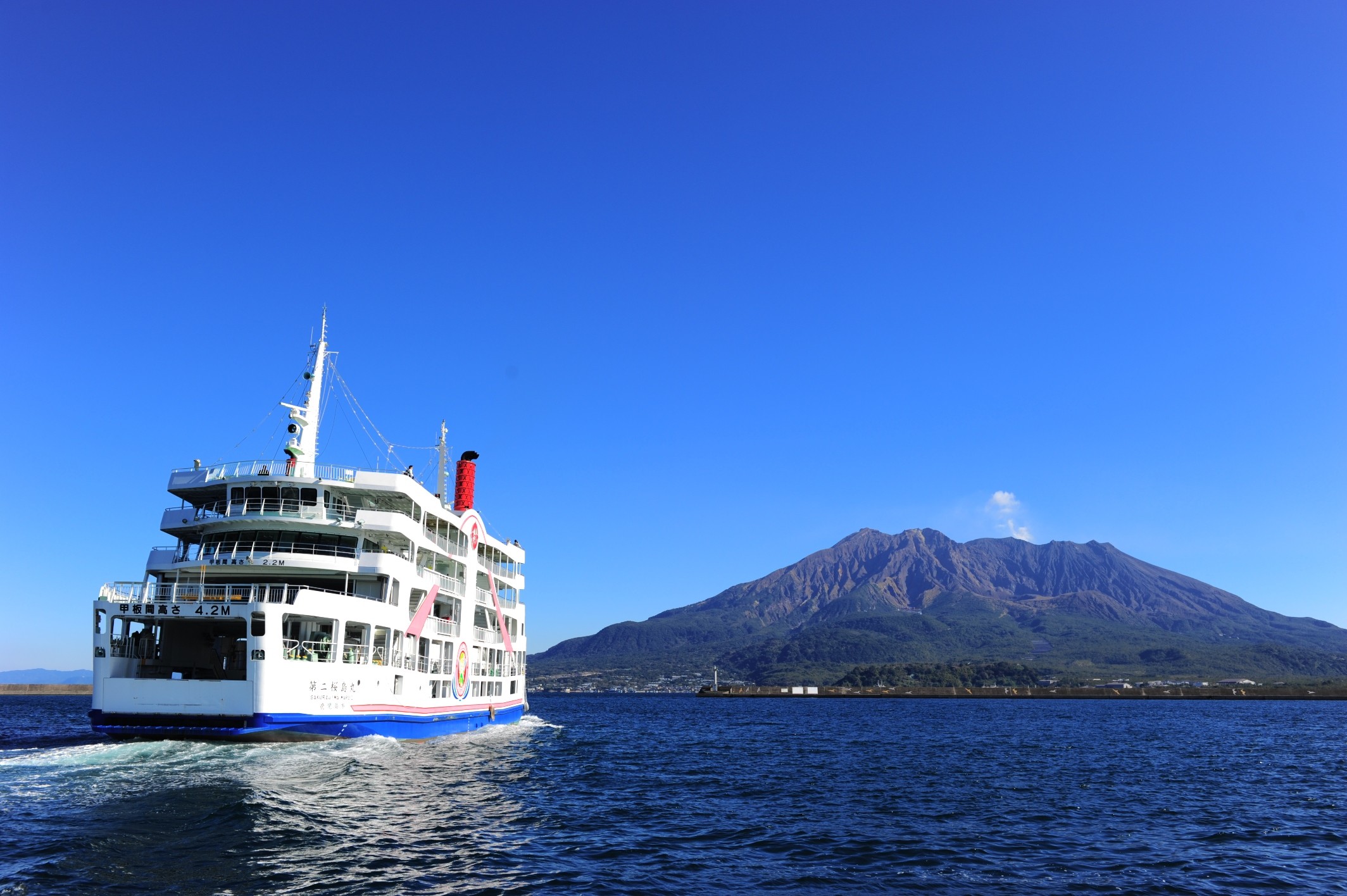 The Sakurajima Ferry connects Kagoshima to Sakurajima in a mere 15-minute journey. There's no better way to reach the tourist hotspot! In this article, we're going to be taking a look at how you can ride the ferry for yourself, the price, and any other information you need!

Also, we're going to be checking out the Marix Line ferry which connects Kagoshima to Amami Ōshima and Okinawa's mainland! 

What is the Sakurajima Ferry?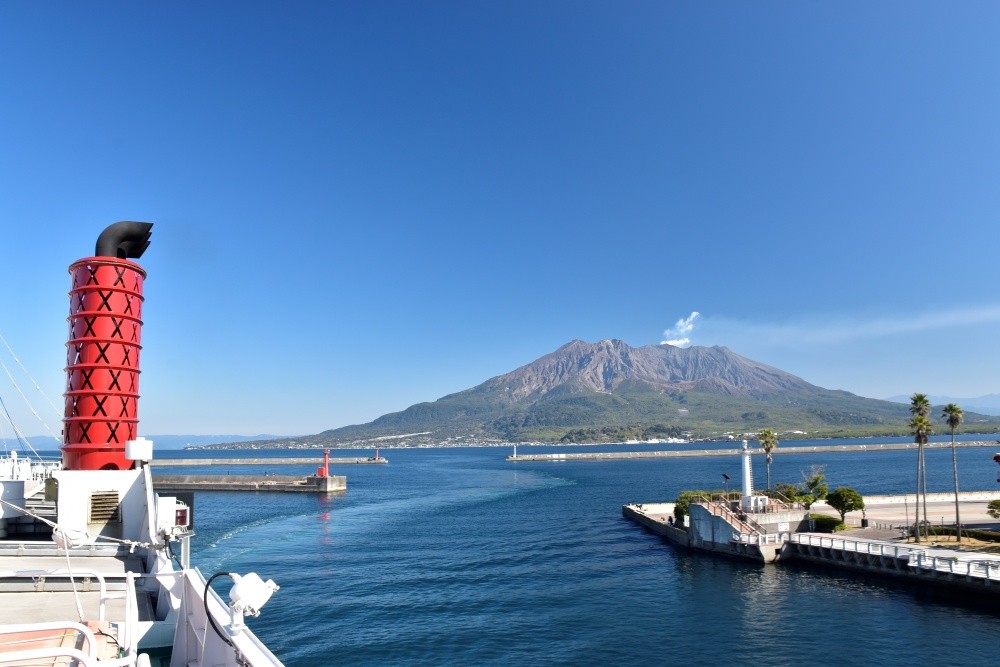 This ferry connects Kagoshima Port (Sakurajima Ferry Terminal), which is found in Honkoshinmachi, Kagoshima, and Sakurajimayokoyamacho's Sakurajima Port. It's not only used by tourists but also by people who live and work on Sakurajima, making it an indispensable asset to the community which runs 24 hours a day. The fair is an affordable JPY 200 for adults and JPY 100 for children (from 1 to Elementary School). During noon it runs 3 routes, while in the morning and evening it runs 3-4 routes.

How can you reach Kagoshima Port and the Sakurajima Ferry?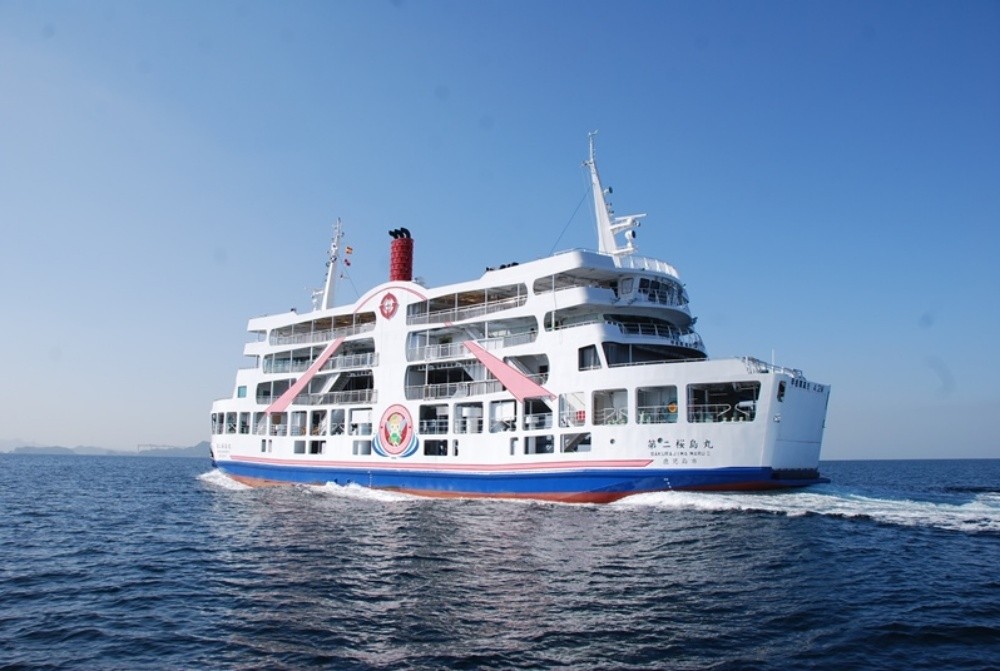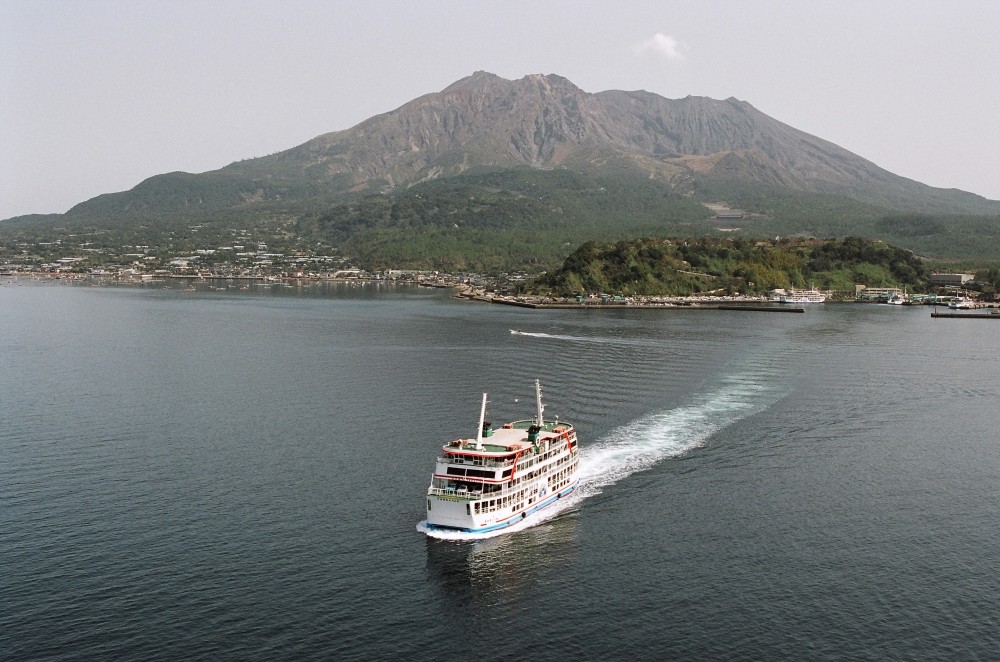 To reach Kagoshima Port, you can take an airport bus for 50 minutes from Kagoshima Airport, and then debark at Kinseicho, then finally walk for around 15 minutes to reach the port. Once you've reached the airport, it's really nice to be able to directly get to the port without needing to use roundabout methods. If you're coming from Kagoshima Central Station, you're able to use any of the busses that travel around the city, before debarking at the aquarium then walking for 5 minutes.

There are many types of boats used for the Sakurajima Ferry...which you will get, well you'll just have to see for yourself!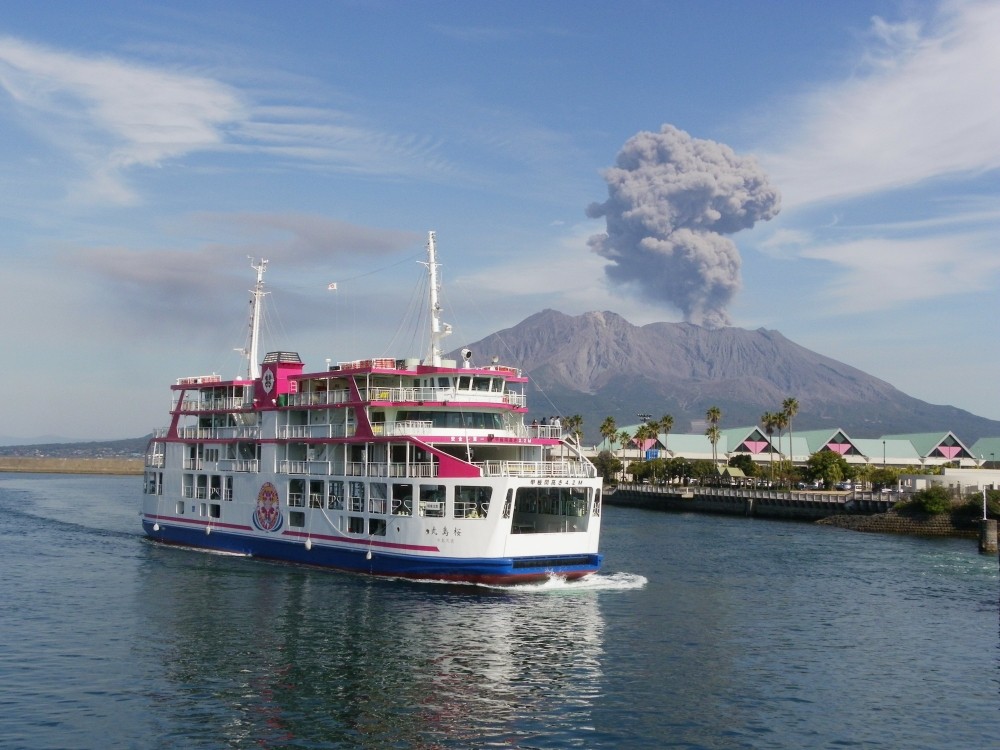 Sakura Angel
The Sakura Angel completed its construction in February of 2011. It has a total length of 57.36 meters, can hold a total of 657 passengers, and even has an elevator that guests can use to reach the top of the boat.
Sakura Fairy
This is the newest boat in the lineup that finished construction in March of 2015. It's a cute boat with a lovely fairy depicted on the side. There are open decks on both the front and back of the boat, allowing for guests to see unique views and great panoramas! 

Don't forget to check out the views from the top deck!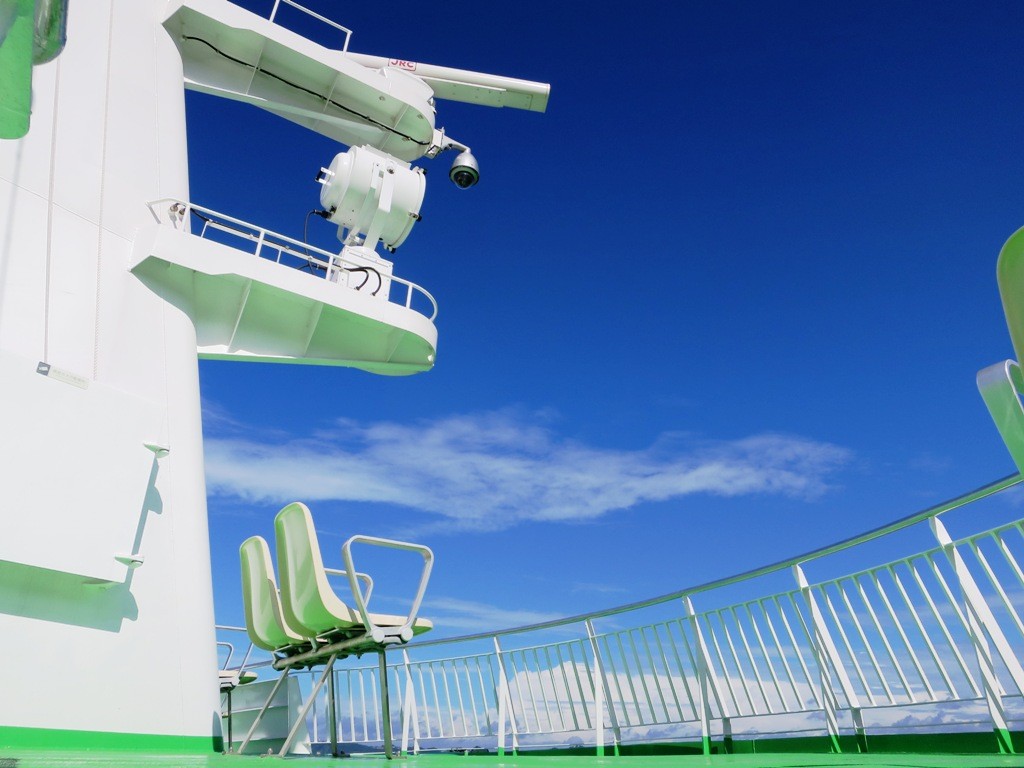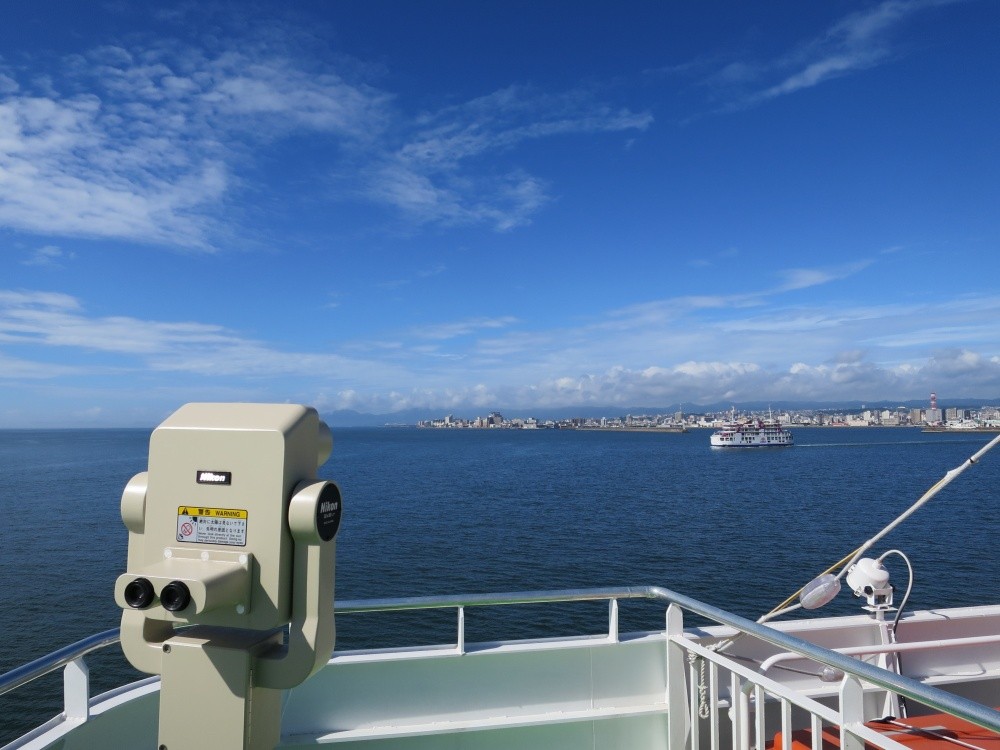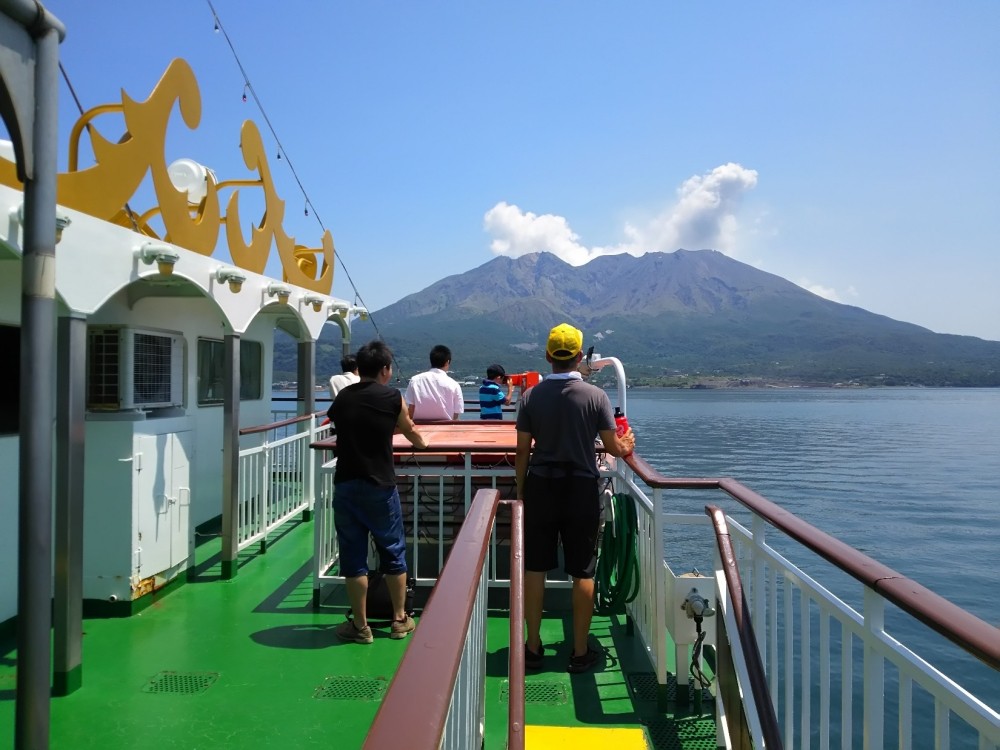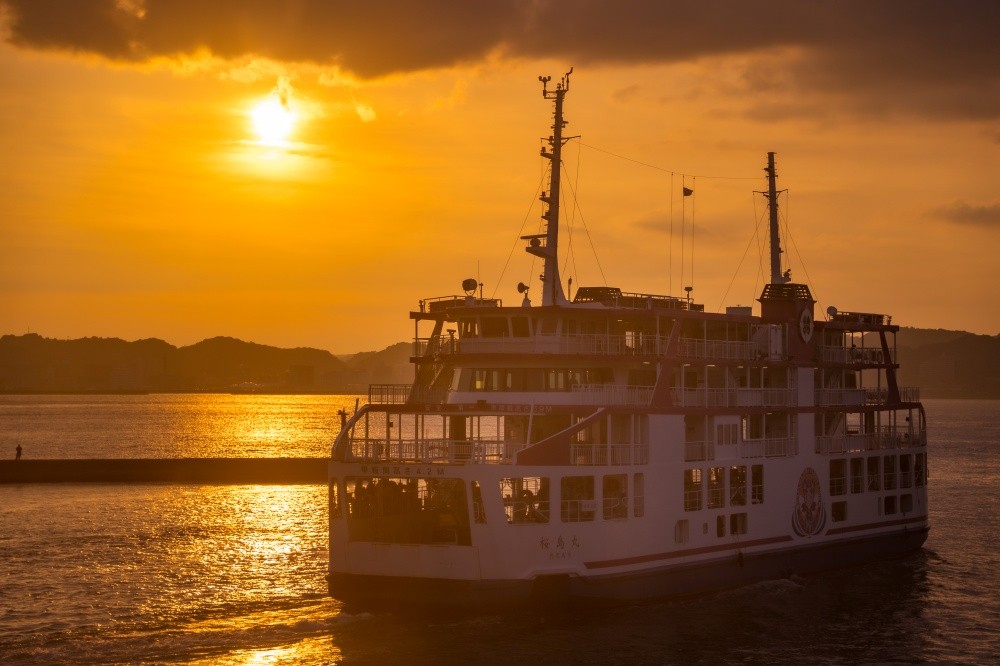 While 15 minutes is a very short journey, don't miss out on checking out the views from the top deck of the boat. If you ride in the morning, you can even see the rising sunrise over the ocean with Sakurajima as the backdrop. Nighttime can be just as amazing! It's amazing seeing the lights of Kagoshima as you slowly and calmly make your way over the waters.

There's also onboard nursing rooms and toilets, so you don't have to worry about any issues during your trip.

Head from Kagoshima to Amami Islands and Okinawa on the Marix Line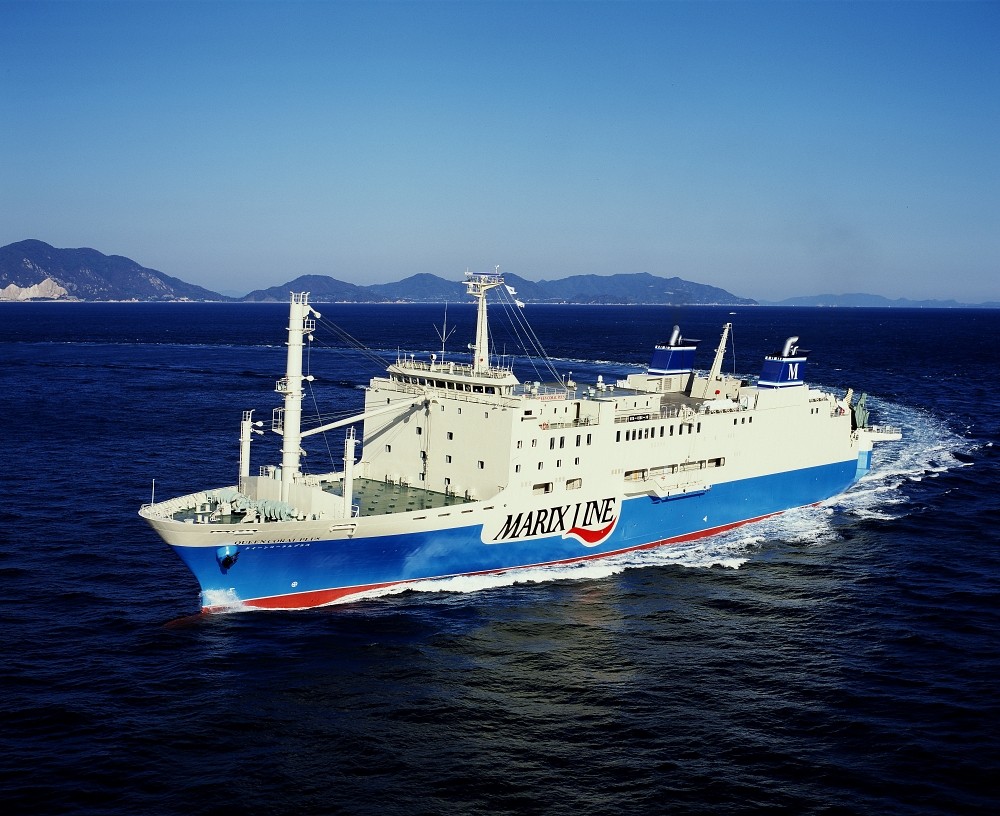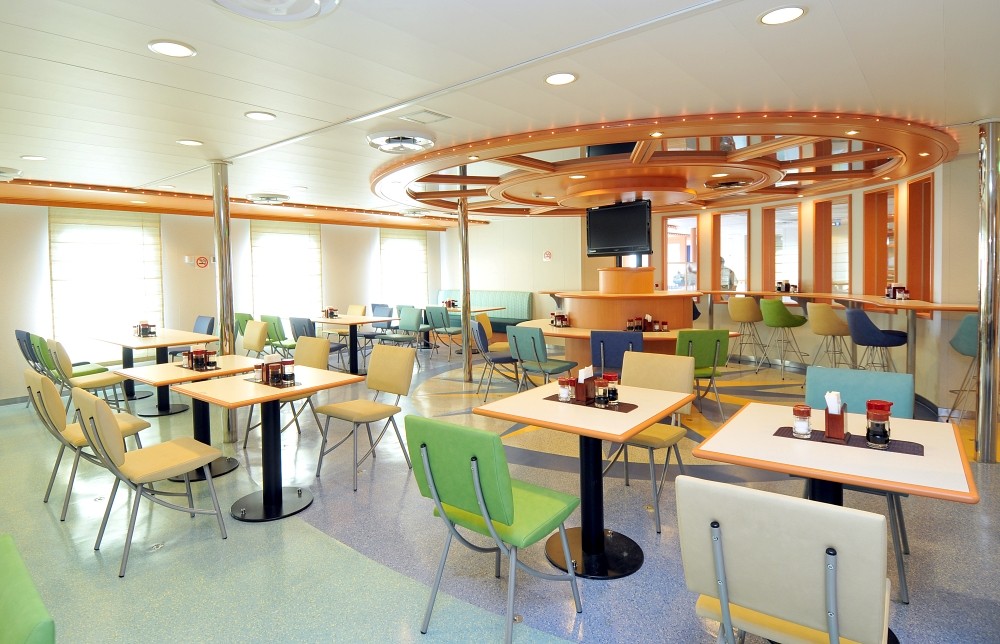 The Marix Line heads from Kagoshima to both the Amami Islands and Okinawa. Here are the routes and times:

Kagoshima Port― Amami Islands(Naze Port)Approx. 11 hours
Amami Islands(Naze Port)― Tokunoshima(Kametoku Port)Approx. 3 hours 20 minutes
Tokunoshima(Kametoku Port)― Okinoerabujima(Wadomari Port)Approx. 1 hour 50 minutes
Okinoerabujima(Wadomari Port)― Yoron Island(Yoron Port)Approx. 1 hour 40 minutes
Yoron Island(Yoron Port)― Okinawa(Motobu-Kou(Motobu Port))Approx. 2 hours 30 minutes
Okinawa(Motobu-Kou(Motobu Port))― Okinawa(Naha Port)Approx. 1 hour 50 minutes
You can make reservations via phone, then display your reservation sheet at the ticket window to receive your ticket and pay for your journey. When traveling without any luggage, simply arrive 30 minutes before departure and go through the registration process. There are 2 ferries. The dolphin blue and bright one is known as the "Queen Coral Plus" and has a restaurant, shop, observation deck, and more. Within the restaurant, you can find Japanese and Western breakfast dishes for JPY 600, black pig tonkatsu, deep‐fried minced fish and vegetables, and more for JPY 1,200 (Evening only, requires a reservation in advance), there are also menu items with foods local to the Amami Islands for JPY 700 such as chicken and more!

[Survey] Traveling to Japan
Recommend