The History, Sights, Food, and Souvenirs of Sengan-en, One of Kagoshima's Most Popular Tourist Spots!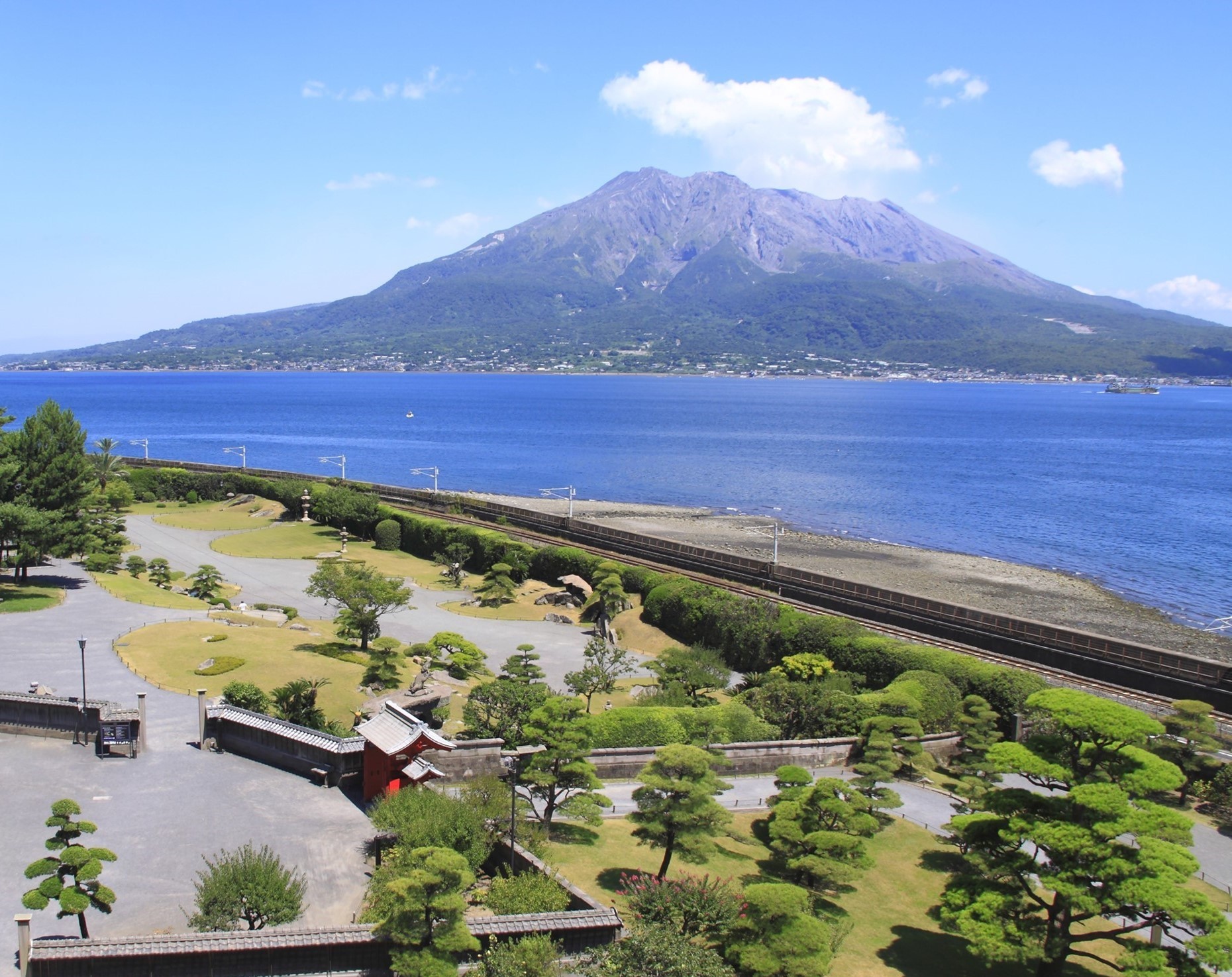 Sengan-en is one of Kagoshima's most well-known sightseeing locations. Towards the end of the Edo Period of Japan, the region was known for its iron manufacturing, textiles, glassmaking, shipbuilding, and much more, it was a collection of factories. In 2015, it was recognized and registered as a "Sites of Japan's Meiji Industrial Revolution". In this article, we're going to be taking a deep look into Sengan-en's history, sights, our recommended restaurants, and some great souvenirs to pick up while you're visiting. There are also some picturesque locations from which you're able to see Sakurajima, let's take a deep dive into the revolution of Japan's modernization. 

What is Sengan-en? It's History & Sites!
This was a secondary residence built in 1658 for the 19th generation of the Shimazu Clan, Shimazu Mitsuhisa, from which you're able to see the Kinkowan Bay and Sakurajima. The garden itself is approximately 45,000 meters squared in size with many locations throughout the garden where you can imagine and feel the history of the Shimazu Clan.

Site 1: Garden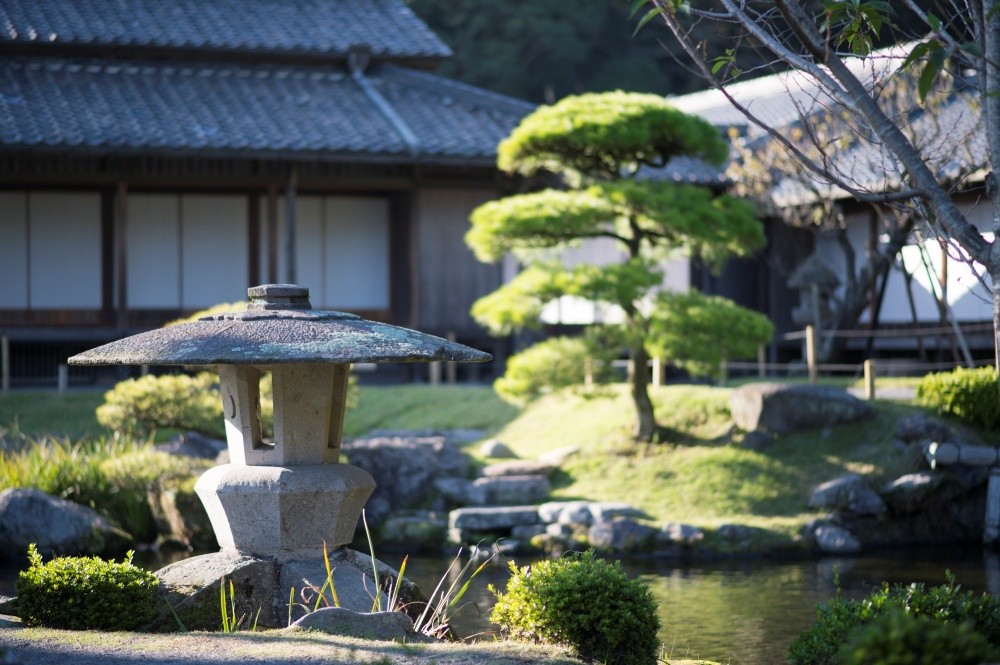 One of Segan-en's largest characteristics is the way it was built to show Sakurajima and the Kinkowan Bay in the background, almost like a hill and pond. There's also an enormous rock where you'll find the characters "Senjingan" carved 11 meters tall as well as a tin-roof main gate which was created in the Edo Period and is unique to Kagoshima. There are so many things to check out!

Site 2: Palace House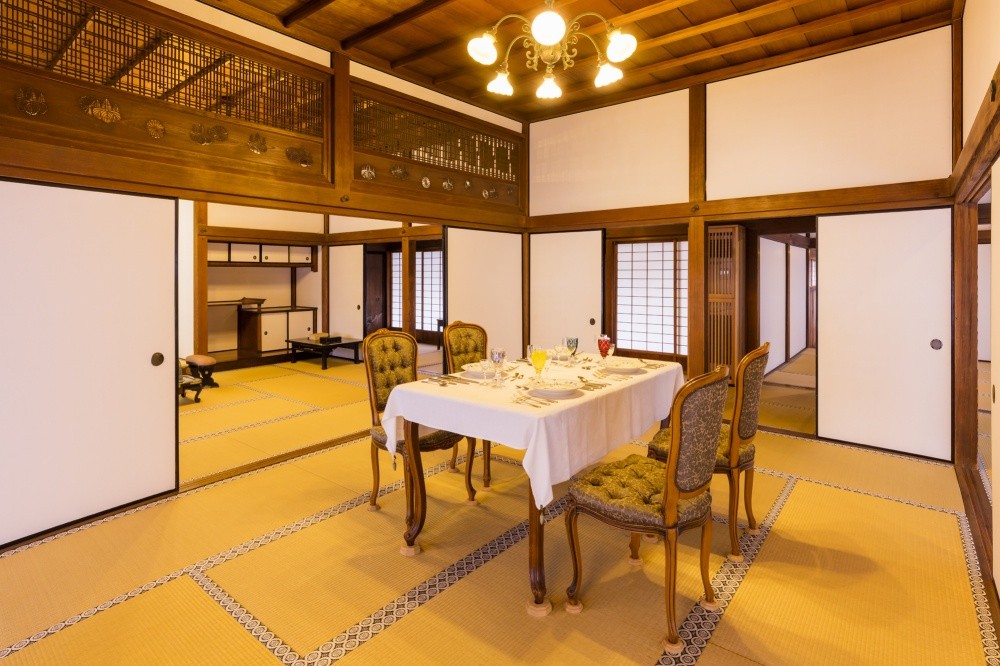 The palace house is often used as a reception to greet important people from overseas. There are many rooms to explore here including the guest house which was used for visitors, the study where Shimazu Tadayoshi who spend a lot of his time as well as the bedroom and more! You can really feel how the Shimazu Clan lived during their time here.

Site 3: Shoko Shuseikan Museum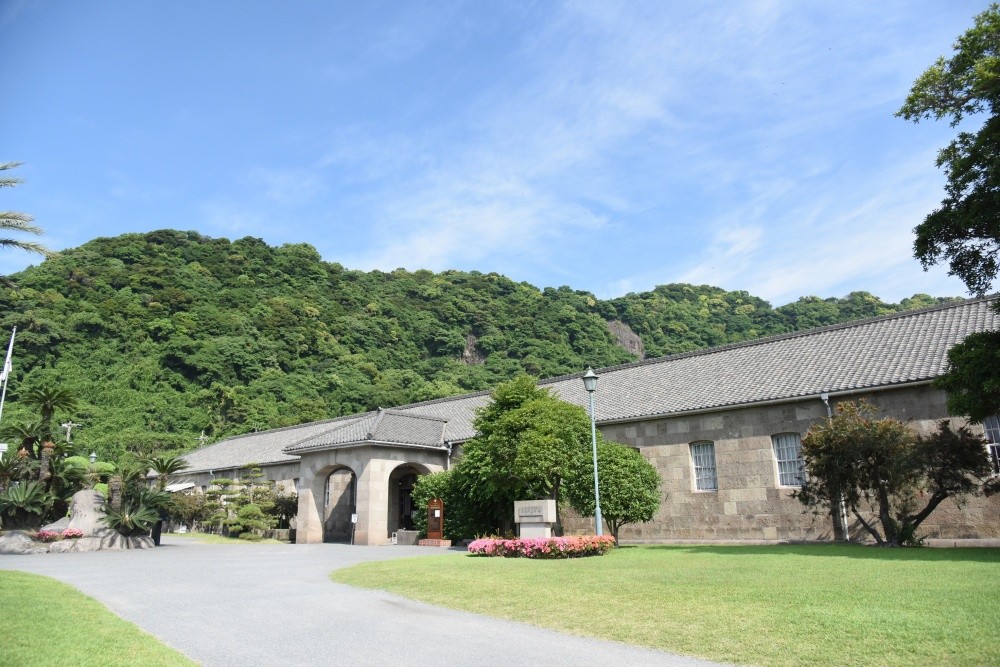 Originally built in 1865 as a factory for the collection of machines. It's currently being used as a museum. Not only this but it is recognized as an Important Cultural Property of Japan​ due to being one of the oldest western-style brick buildings in the entirety of Japan.

Recommended Park Restaurants & Shops
Jambo Mochi Shop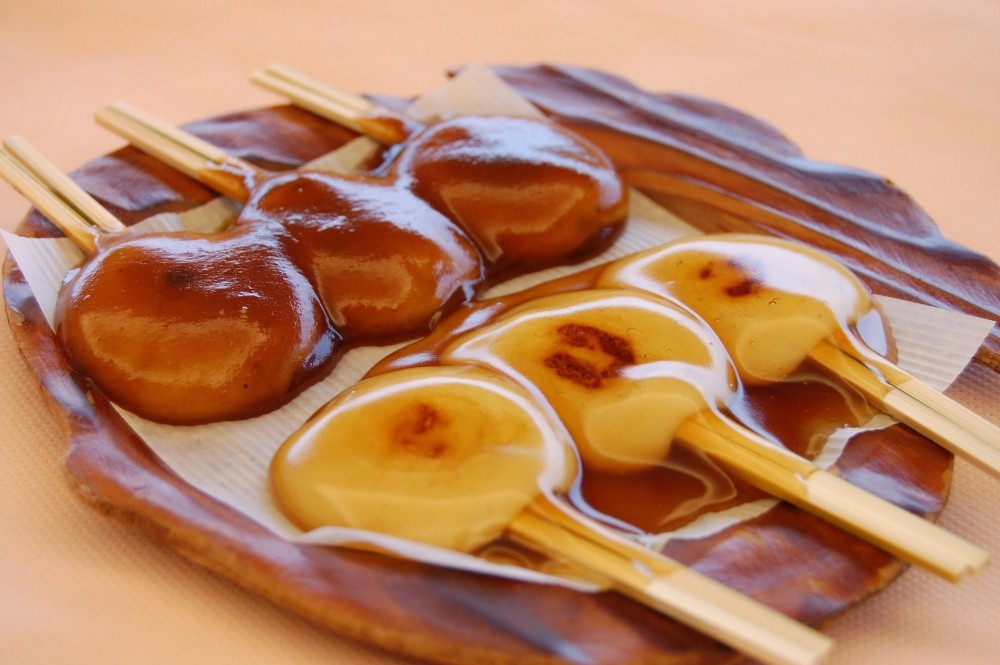 Here you can try one of Sengan-en's most well-known products "Jambo Mochi". Jambo Mochi is bite-sized pieces of mochi pierced by 2 skewers, apparently made in the image of warriors who would carry a large and small sword. There are a few different flavors including soy sauce 360 JPY (6 skewers), miso 360 JPY (6 skewers), and brown sugar 480 JPY (6 skewers).

Ohkatei Restaurant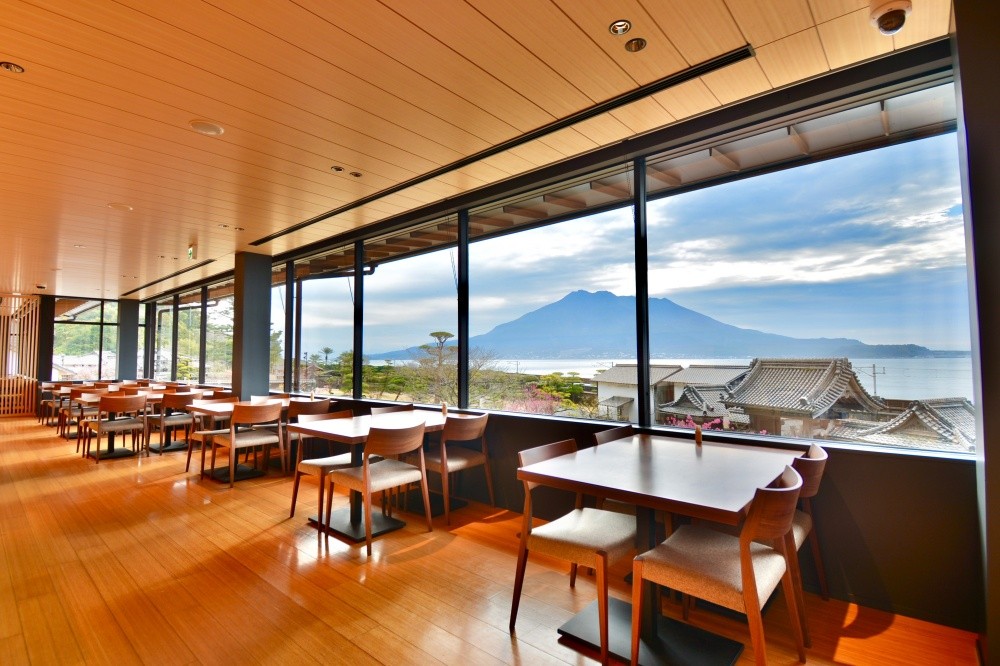 Here you're able to try extremely delicious dishes such as Kurobuta Pork Shabu Gozen 2,300 JPY and Kurobuta Pork Katsu Gozen 1,900 JPY. We highly recommend visiting here as you're able to sit, enjoy your meal, and also enjoy the view of Sakurajima rising out of the bay area. There are also some local drinks such as Kagoshima Highball and kurozu vinegar drinks.

Satsuma Gift Shop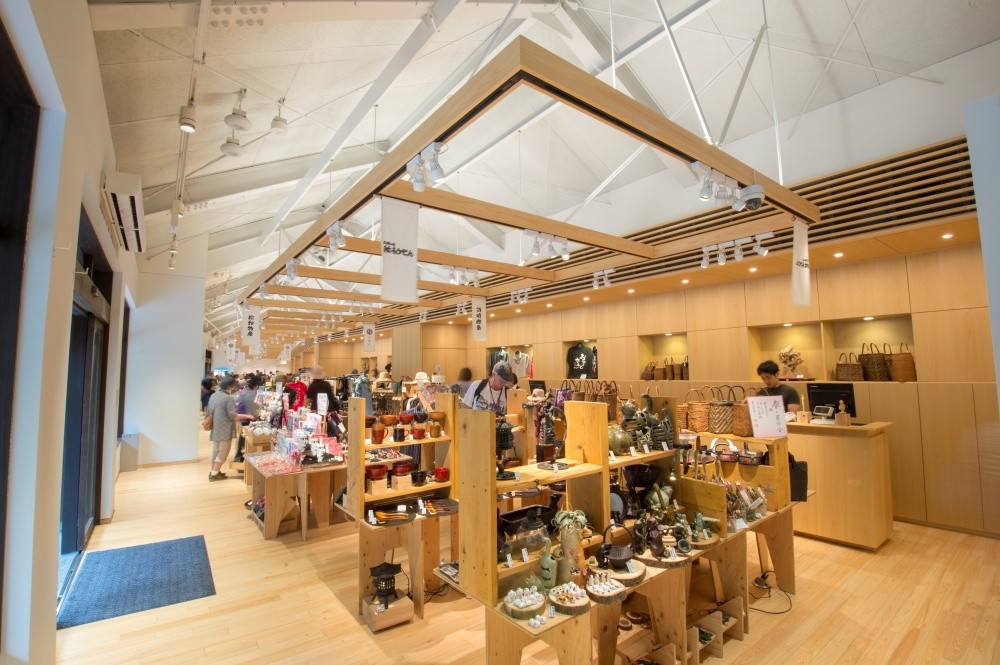 This is a souvenir shop that was created with the concept of a market and has many unique and interesting items unique to Kagoshima including sweets and traditional crafts. You're also able to see some of the master craftsmen and women creating some of the items up close and personal! There are even some sweets that are exclusively found within Sengan-en, so make sure to visit before leaving.

How to Get to Sengan-en
20 minutes via bus from Kagoshima Central Station, debark at Sengan-en Mae bus stop.

There are 3 separate bus companies as well as Kagoshima City View that are running on a regular schedule.

Spot Information
Spot name:Sengan-en / Shoko Shuseikan Museum
Street Address: 9700-1 Yoshinochō, Kagoshima, 892-0871
Ticket:Adult / High School Student 1,000 JPY, Elementary / Middle School Student 500 JPY *Please note that a separate fee is required to enter and see the inside of the palace house.
Open Hours:9:00~17:00
Holidays:1st Sunday of March
[Survey] Traveling to Japan
Recommend