4 Things to Know Before Visiting Ibusuki Onsen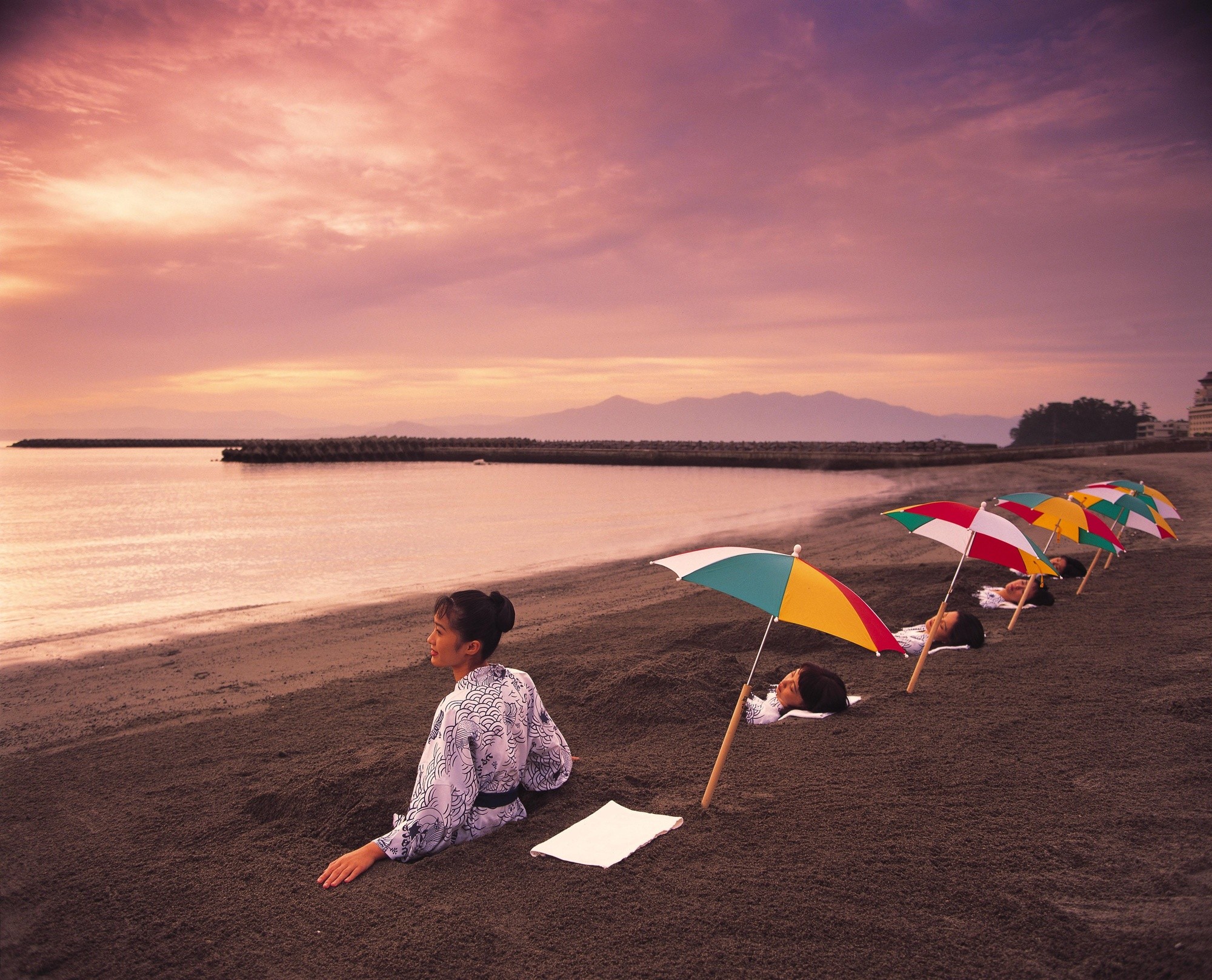 Ibusuki Onsen is located on the tip of Honshu in Kagoshima Prefecture and is well-known for its sand bath hot springs. In this article, we're going to introduce some important things that would be useful to know before visiting such as how to use the sand baths, some information regarding local cuisine, as well as the history and some other activities you can do while in the area!

Things to Know 1: What is Ibusuki Onsen?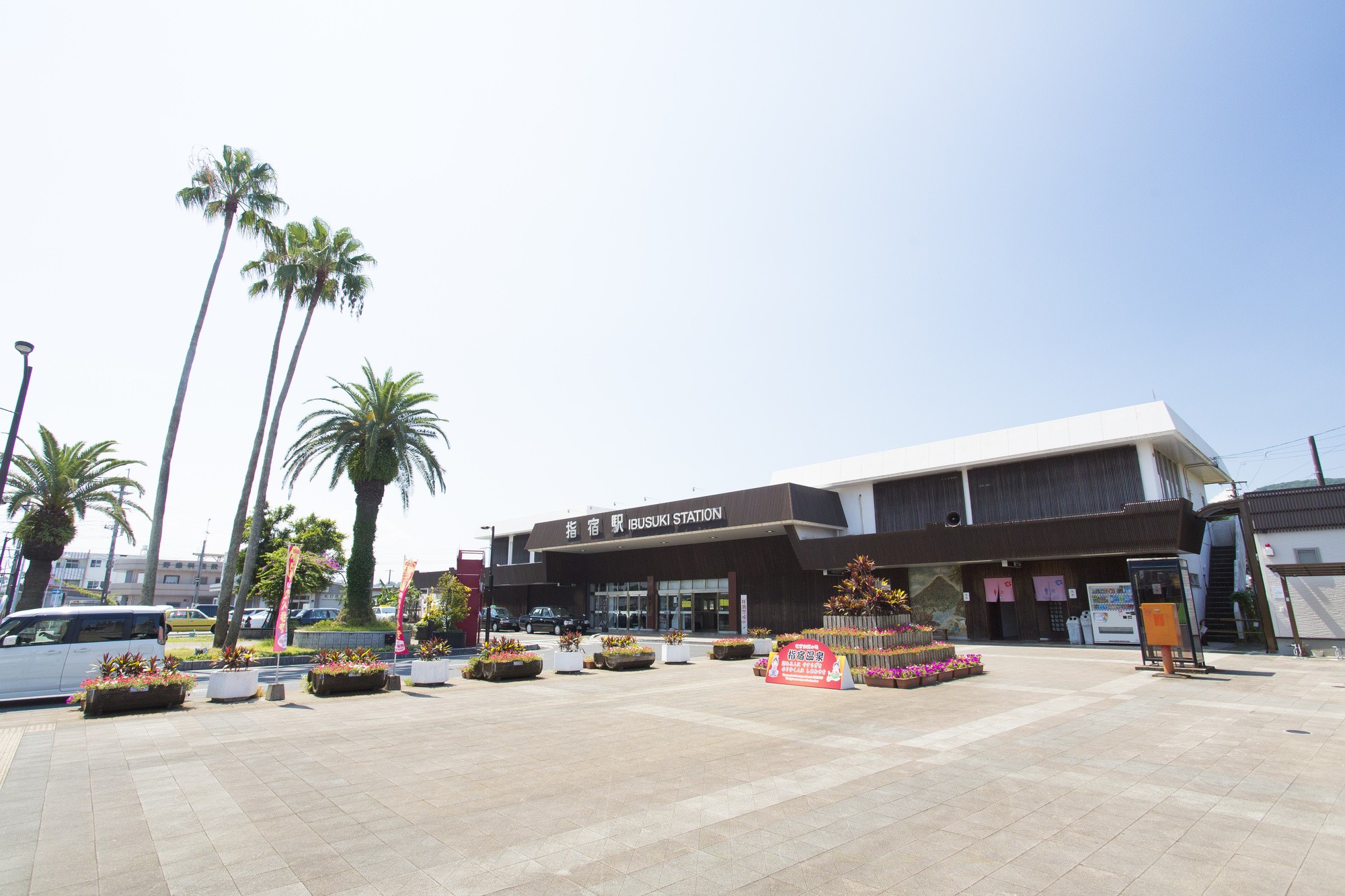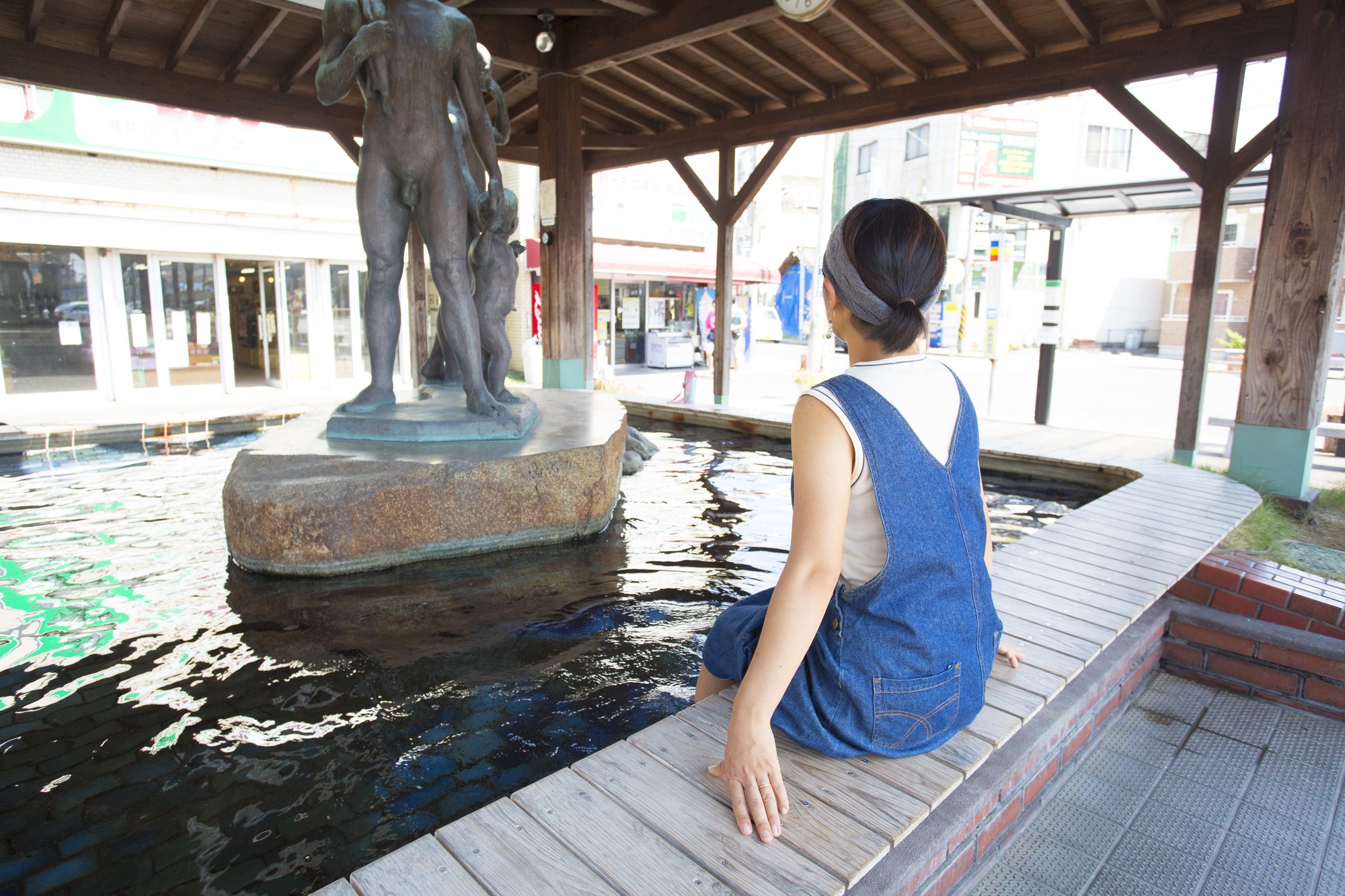 To the south of the Satsuma Peninsula which is located within Kagoshima Prefecture are Kinko Bay and Ibuski Onsen. The location has been well documented in the past for having an abundance of hot spring water, originally being listed as "Yuhosuki". Ibusuki Onsen's most characteristic thing is that it has sand baths. This has people lying in the sand from which natural hot spring waters rise, and is said to increase beauty through sweating out any impurities from the skin. It's a very unique experience different from your typical water-based hot spring, and we highly recommend the day-trip facility Saraku Sand Bath Hall.

Furthermore, at JR Ibusuki Station you'll find a footbath, so if you're using JR while traveling, maybe give it a go while you're there!

Things to Know 2: How to Enter a Sand Bath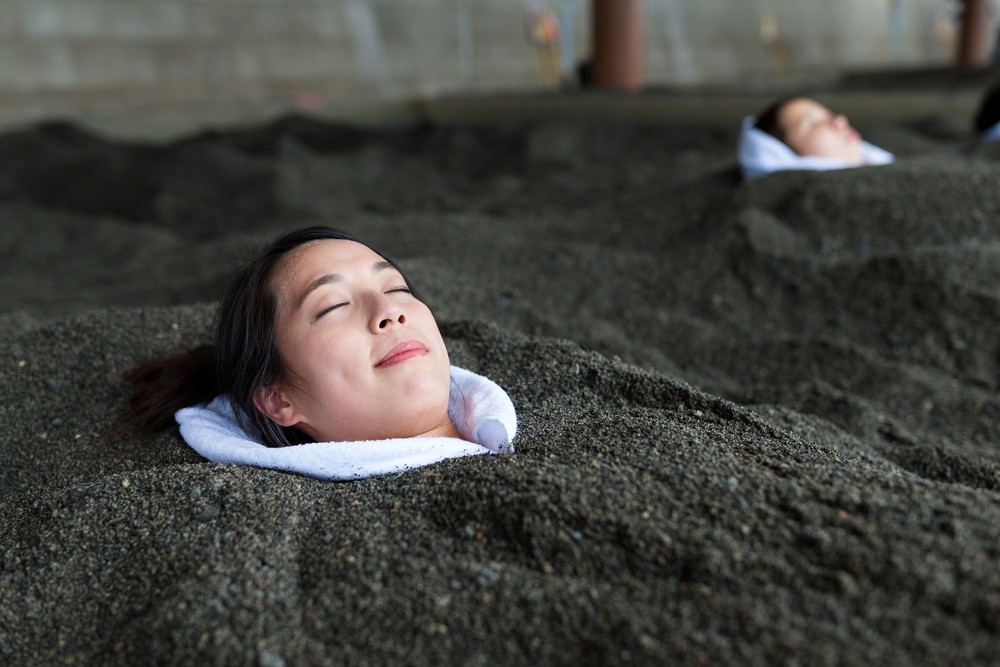 The Saraku Sand Bath Hall is Ibusuki's largest facility for sand bathing including large public bathing areas and a rest area. You can pay your fee at the front desk, and then change into the provided yukata. Now, it's time to head to the beach. After lying down face-up in the sand, the staff will place more sand over your body. You'll then feel the warmth and weight of the sand, helping you to relax. The sea is right in front of you, so it can also help to listen to the waves lapping against the shore, relaxing both body and mind.

When the tide, weather, or anything else doesn't permit the use of the beach, there is also a roofed sand bath available. Due to the origin having high heat, when the tide lowers you can usually see an almost otherworldly scene of steam rising from the sand.

Things to Know 3: What are the Beneficial Effects of a Sand Bath?
The most prevalent beneficial effect of using sand baths is that it's a great detox for the body. It will cause every part of your body to sweat, removing any impurifications from the skin. Furthermore, the source of the water is said to be sacred and provides many beneficial effects such as anti-inflammatory as well as skin metabolism increasing effects.

Things to Know 4: Ibusuki Onsen Local Foods & Souvenirs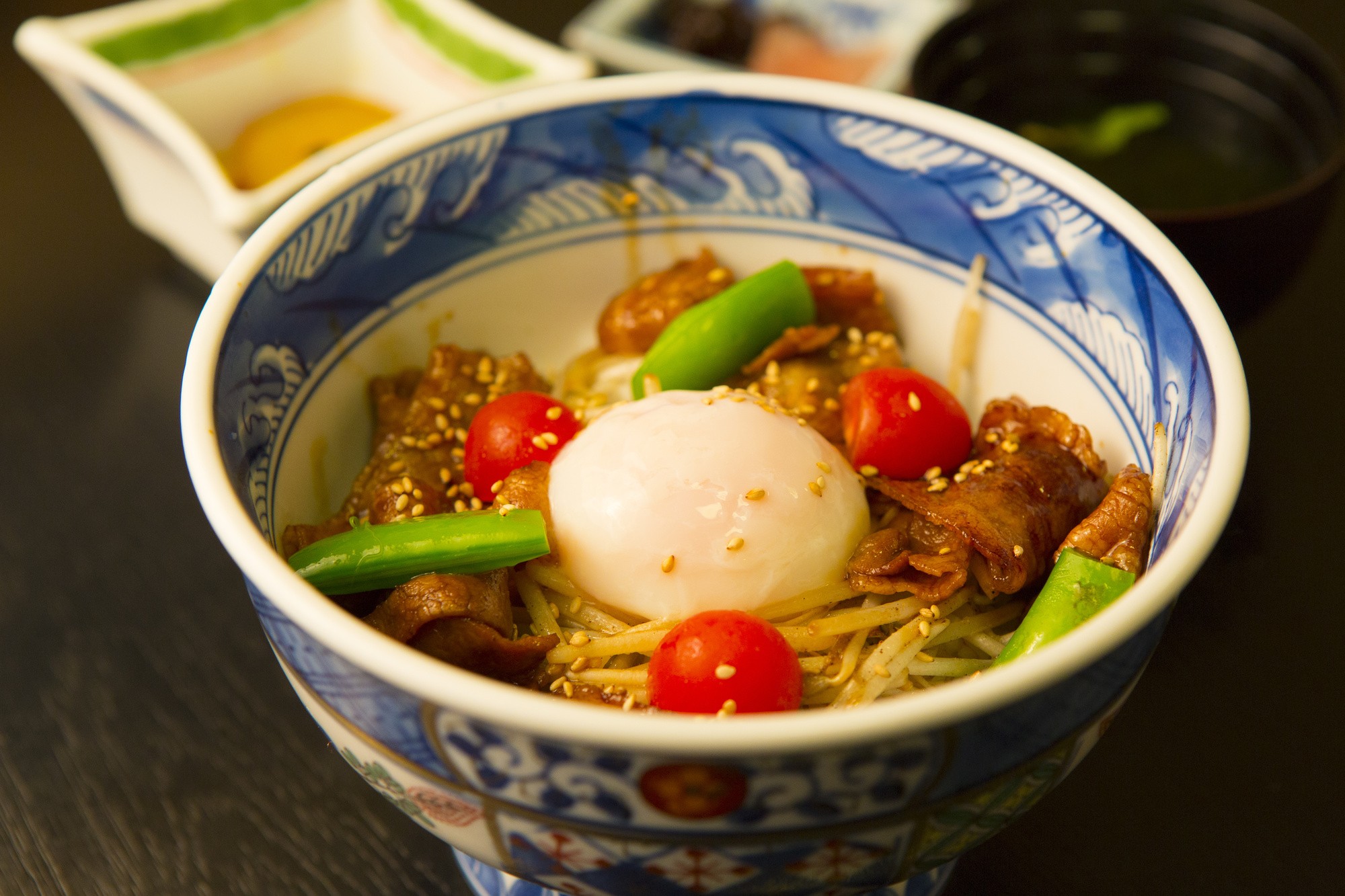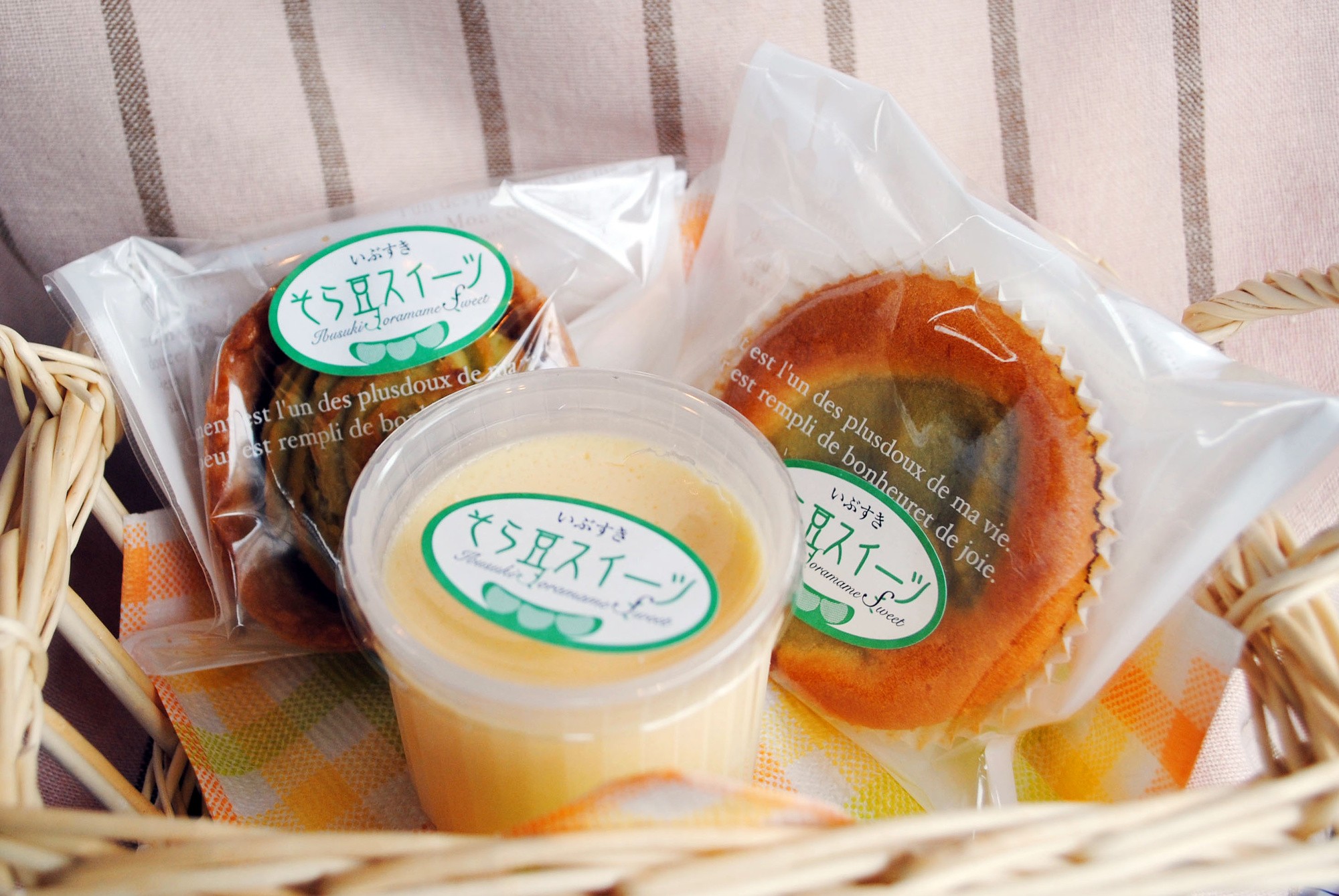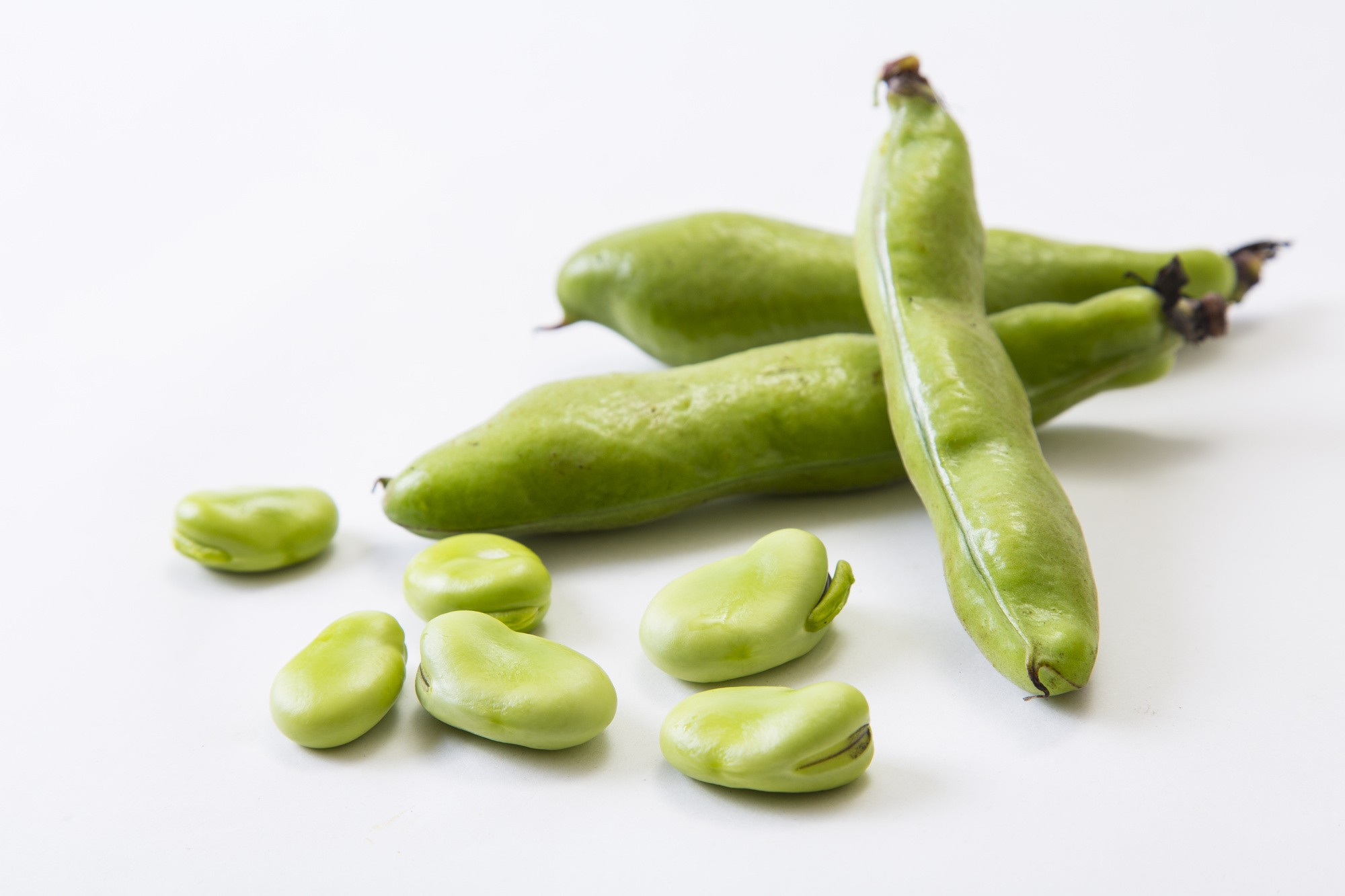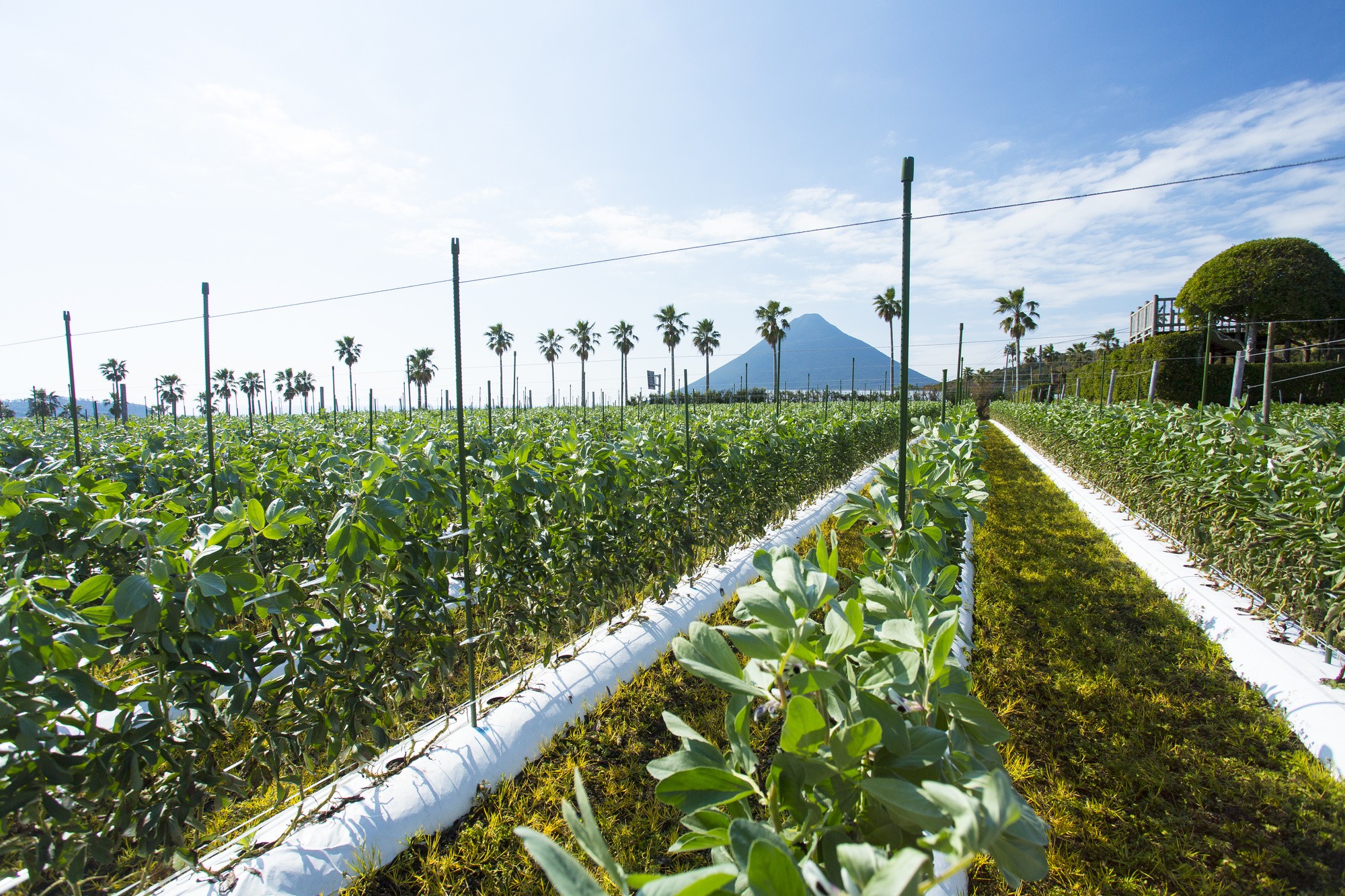 When looking at some of Ibusuki Onsen's most well-known foods, it has to be "Ontamaran-don" which uses local sweet potatoes as well as some cute-looking part-boiled eggs that have been boiled using water from the source of the hot spring. The food used to feed the chickens which have been used in these dishes contained sweet potato, allowing for better nourishment.

The 2nd food item we recommend is ramen known as "Ibusuki Ramen" which uses one of Ibusuki's most famous items katsuobushi. There are also some other dishes such as "Soramame Dorayaki" and "Soramame Daifuku" which are unique sweets.
Spot Information
Spot name: Ibusuki Onsen
Street Address: Ibusuki Onsen, Ibusuki, Kagoshima 891-0497
Access: Take the shinkansen from Hakata Station, reaching JR Kagoshima Central Station in approx. 1 hour 20 minutes. After, take the tourist express "Ibusuki-no-tamatebako" for approx. 1 hour 15 minutes (55 minutes if express) to JR Ibusuki Station.
Spot Information:
Spot name: Saraku Sand Bath Hall
Street Address:5-chōme-25-18 Yunohama, Ibusuki, Kagoshima
Acce

ss: 3 minutes via car from JR Ibusuki Station, 20 minutes of walking, or 5 minutes by bus.

Business Hours:8:30~12:00、13:00~21:00 ※Last Entry 20:30 ( Weekends + Holidays open 12:00~13:00 also)
Fee:

Sand Bath / Hot Spring Only: Adult (Middle school Student+): JPY 1,100 / JPY 620 Child (Elementary School Student and below): JPY 600 / JPY 310 *Includes yukata rental fee.
Other: Towel Souvenir JPY 200 (Sale), Bath Towel JPY 200 (Rental)
[Survey] Traveling to Japan
Recommend