Enjoy Awamori in Okinawa! Awamori's Top 5 Best Spots to Visit!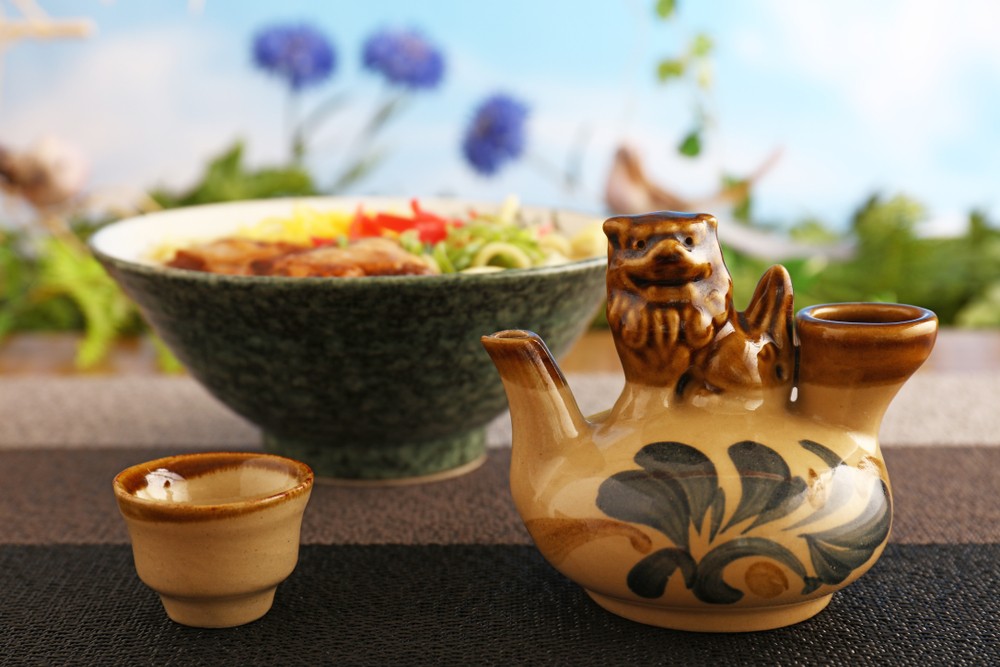 Awamori is a type of distilled liquor meaning the way you arrange it is completely up to you. You could have diluted alcohol, on the rocks, cocktails, or any other range of drinks, especially those that are low on calories! We're going to introduce 5 different hotel bars and izakayas (Japanese bars) where you can drink Awamori.

What is Awamori?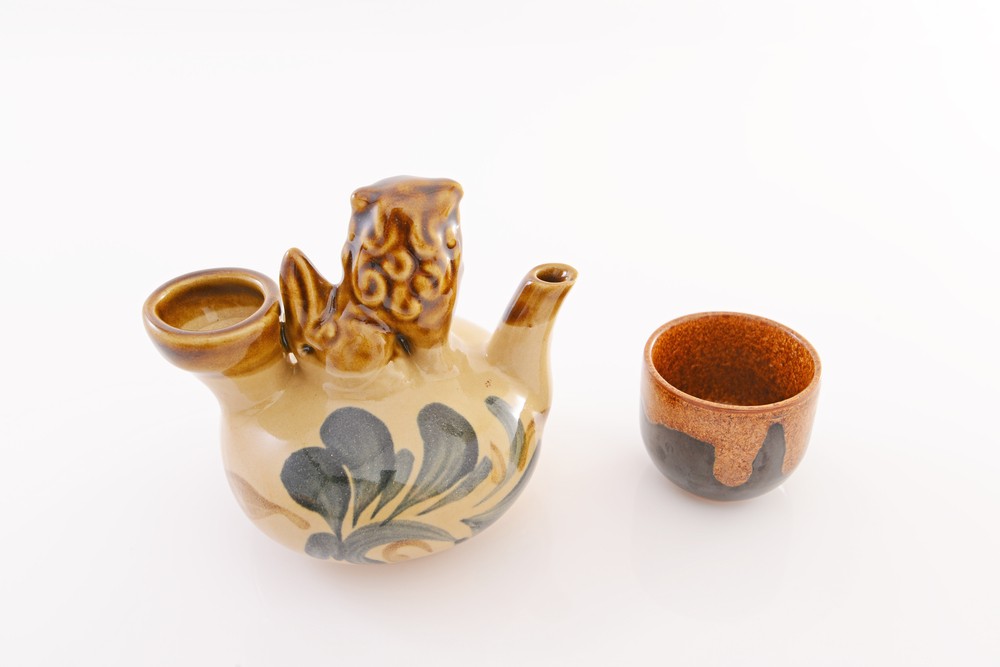 Awamori is a distilled liquor with a rice base. Most traditional brands use Jasmine rice as the base for their Awamori. This is because, compared to Japan's rice, which is more sticky and strong, it's smooth and dry which makes it a lot easier to use alongside black koji mold which is another ingredient used to make Awamori.

1. Enjoy Awamori Deep in the Heart of Okinawa - "Kusawake"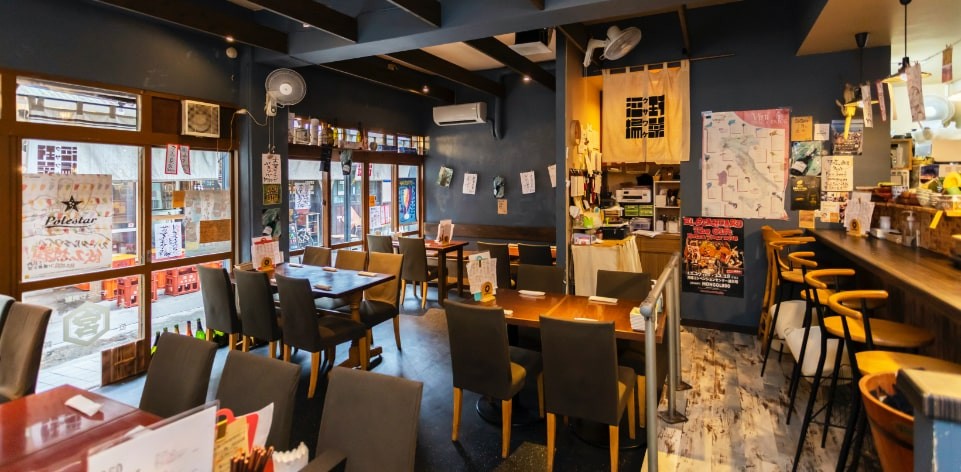 This is a bar found in Sakae with a food menu consisting of healthy vegetables that's popular with women! You're able to enjoy delicious alcohol alongside healthy and delicious vegetable-based meals. It's a bar with an atmosphere that allows you to easily come alone or with a group of friends. We recommend this location to people who are visiting Sakae for the first time.

Information
Location Name:Kusawake
Address:388-1 Asato, Naha, Okinawa
Access:1-minute walk from Asato Station
TEL:098-914-4129
Business Hours:15:00-24:00、日曜日15:00-23:00
https://www.facebook.com/kusawake0818/
2. Get Knowledgeable about Awamori at Karakara Tochibugwa!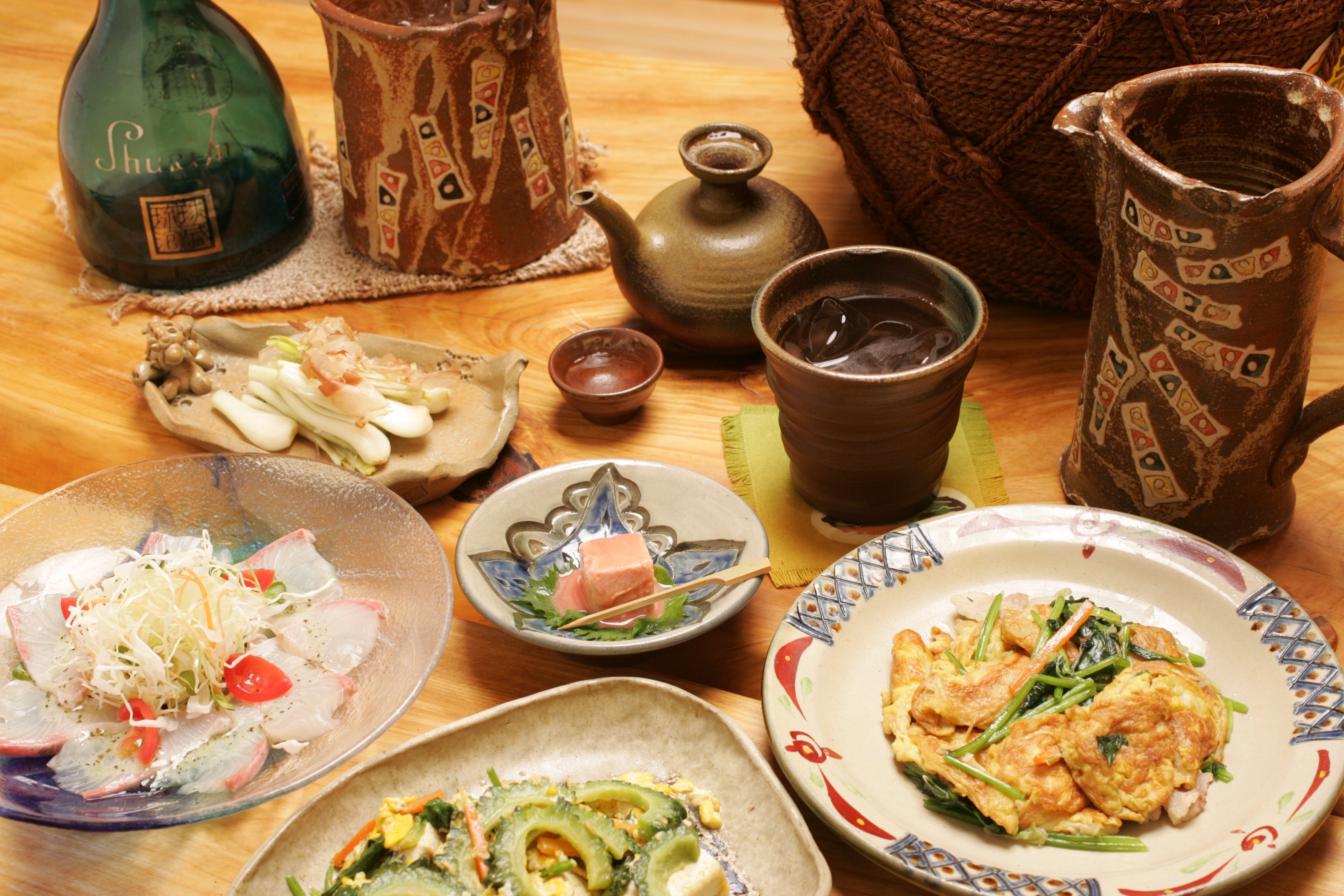 This is a bar that has every kind of Awamori readily available for you to try. It has the Awamori you'll find anywhere and rare Awamori which you'll seldom see anywhere else, we're sure you'll agree it's a great bar to enjoy some drinks you may only try once in your life! The bar itself has a very relaxed atmosphere making it perfect for groups and people wanting to go alone. If you're unsure which to pick, the staff behind the counter will surely help you find which Awamori fits your tastes perfectly. The bar also has an abundant food menu. The bar's name "Karakara" refers to a sake pitcher while the "Tochibugwa" refers to the small sake cup you use to drink and enjoy Japanese sake. 


Information
Location Name:Karakara Tochibugwa
Address:1F 3-chōme-15-15 Kumoji, Naha, Okinawa
Access:5-minute walk from the Yui Rail Prefectural Office Station
TEL098-861-1194
Business Hours:18:00-00:00(L.O.23:00)
3. Enjoy Delicious Awamori and Beautiful Porcelain at "Oninoude" Bar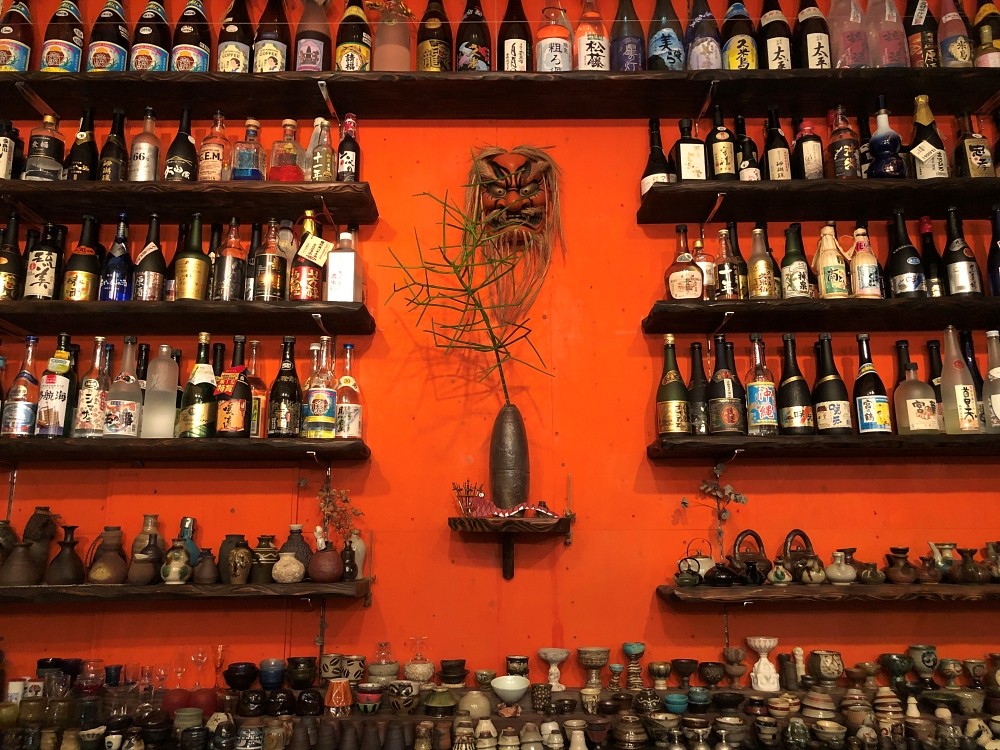 The mark for this store is the interesting glass sake bottles and creative curtain. Within the store, you'll find a vermilion-colored wall absolutely covered in various porcelain and sake bottles. The store's name "Oninoude" apparently refers to a long sake bottle. Here you'll find lots of unique and precious sake bottles, as well as lots of Okinawa's Awamori, over 400 different types in fact! Make sure to check out the "Aloha Awamori" which is a combination of flavors from Hawai and Okinawa. There is Kona Coffee, Okinawan Black Sugar, Lemon, Chilli Pepper, and many more. They not only offer dishes that go well with Awamori but even home-made sweets which are delicious!


Information
Location Name:Oninoude
Address:1-chōme-7-13 Tsuboya, Naha, Okinawa
Access:8-minute walk from Yui Rail Makishi Station
TEL:090-3797-0577
Business Hours:18:00〜Midnight  / Holidays:Wednesdays
https://www.facebook.com/オニノウデ-1548839365139960/
4. Enjoy a Glass of Awamori Surrounded by Chic Furniture "BAR LOUNGE Divertido"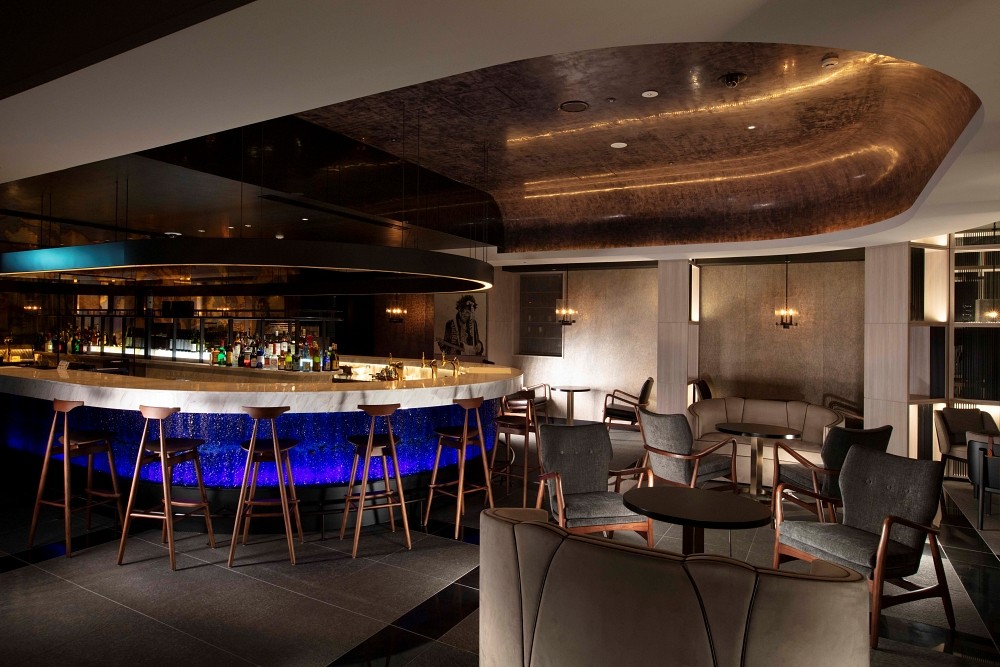 This is a bar & lounge you'll find on the 4th floor of the hotel collective that has a relaxed atmosphere. It's absolutely stunning at night. They have 6 different types of limited-edition Awamori from both Harusame and Matsubuji. You can also enjoy a hotel-original cocktail. During happy hour you'll be able to pick up all of these delicious drinks for a great offer of 50% off. Don't miss out!


Information
Location Name:BAR LOUNGE Divertido
Address:2-chōme-5-7 Matsuo, Naha, Okinawa
Access:7-minute walk from Yui Rail Prefectural Office Station
TEL:098-860-8846
Business Hours:Bar Time 17:30~24:00(L.O.23:30)
【Happy Hour】 15:00~20:00
https://hotelcollective.jp/restaurant/bar-lounge/
5. Drink Awamori at a Resort Hotel - Ryubinka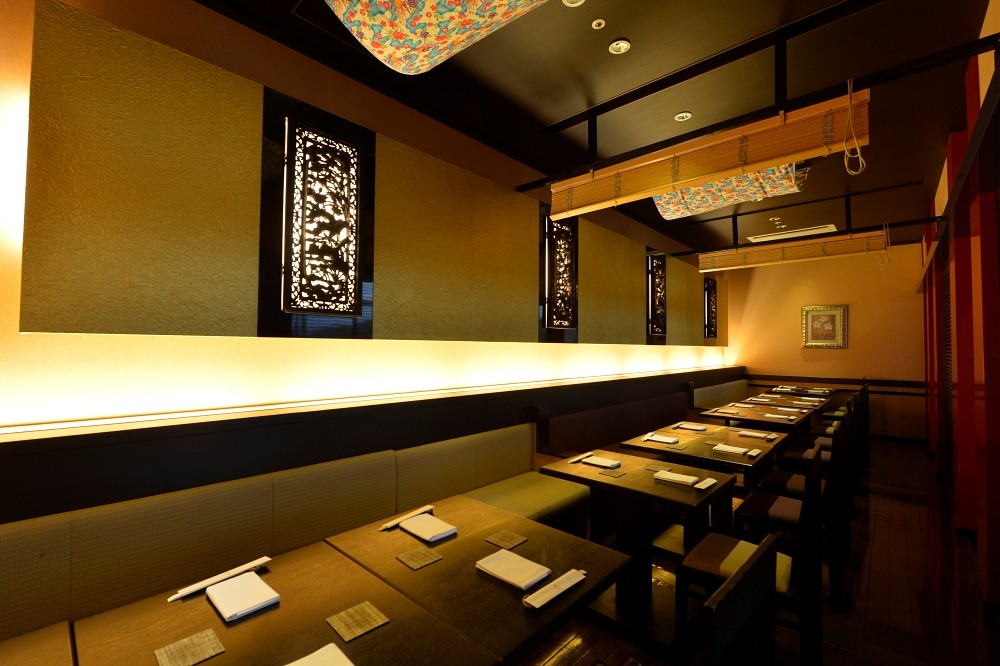 This is a restaurant that can be found within Okinawa's Marriott Resort & Spa. The concept is known as "Ryukyuwashoku" which means "Ryukyu-style Traditional Japanese Food". You can try some of Okinawa's many delicious seafood products, fresh vegetables, and a combination of traditional Japanese and Okinawan cuisine alongside a refreshing glass of Awamori.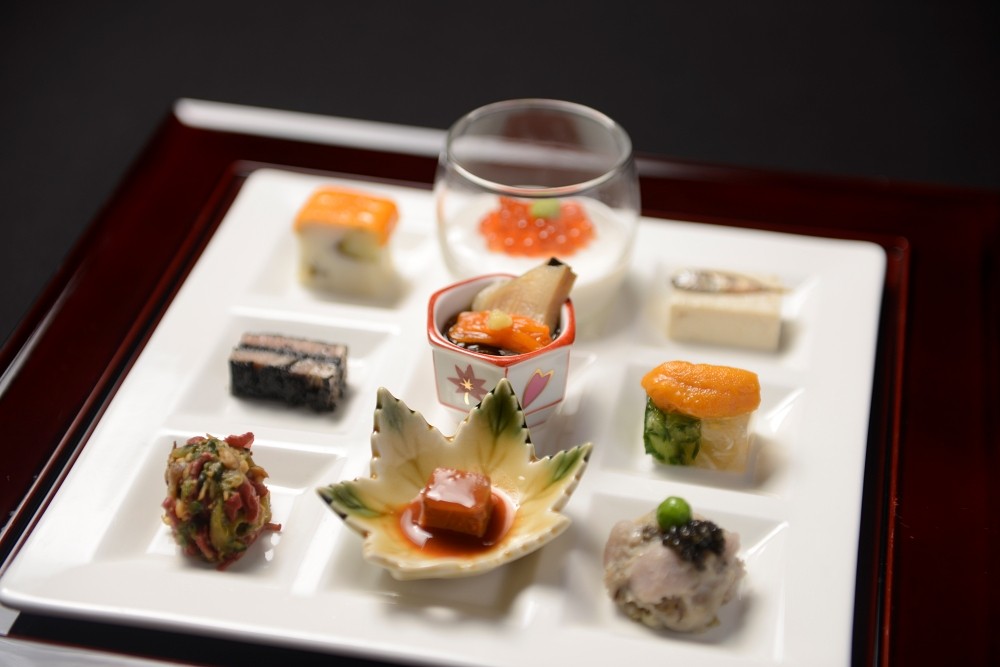 Information
Location Name:Ryubinka
Address:1490 Kise, Nago, Okinawa within Marriott Resort & Spa
Access:1 hr 10 mins via car from Naha Airport / 1 hr 40 mins via limousine bus
TEL:098-840-1179
Business Hours:18:00-21:30
https://www.marriott.co.jp/hotels/travel/okamc-okinawa-marriott-resort-and-spa/
[Survey] Traveling to Japan
Recommend