The Best Nightlife Spots in Namba and Dotonbori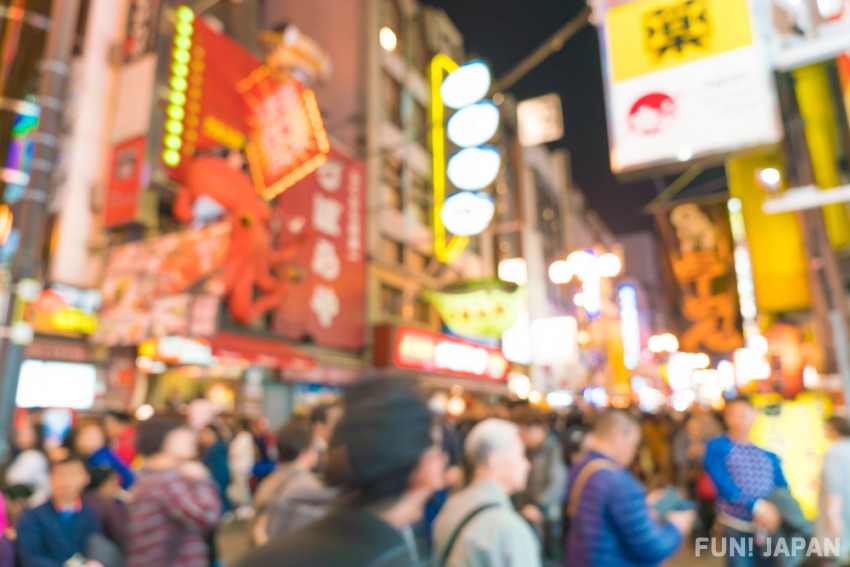 Osaka is the rowdy, exciting hub of Kansai, and when people look for nightlife, this is the place to go. From downtown bars to high-end clubs, the Namba area has everything you need for a great night out, not to mention that drinking on the streets is legal. So, while you plan your night, have a drink by the river and enjoy the neon night-view. In the summer, students will jump into the river, and while we don't suggest joining them, it's a great atmosphere and a fun way to meet the locals.
Clubs in Japan: Things to Remember
Depending on where you usually go out, Japan could have some differences. One is that it is standard for men to pay more than women, sometimes double and sometimes even higher. If you're looking to cut costs, check which clubs are cheaper to enter earlier in the evening and which tickets include drinks. Discounts are sometimes available for foreigners - for example at Giraffe - so look out for that too!
Along with dress codes that often prohibit shorts, flip-flops and tracksuits (as well as work clothes and tank tops in some establishments) visible tattoos are often refused as well. Japan still adopts an old-fashioned view with tattoos, and while foreigners can sometimes be given lenience, it is better to cover them up just in case.
Please note that the drinking age in Japan is 20 - so even if you are from a country with a lower drinking age, you will not be admitted to clubs, some bars and will not be able to purchase alcohol.
Characteristics of Osaka's Nightlife
Osaka has a great mix of clubs, bars and drinking alleys, so whatever your perfect night out looks like, you'll find it in Dotonbori and Namba. The reputation for indulging in all things culinary extends to drinks and nights out, so you'll no doubt meet some enthusiastic drinking partners along the way. Known as the Minami (south) district, Dotonbori and Namba are a little rowdier, with a fantastic walking and drinking culture that rivals the tabe-aruki (Walking and eating) theme of the city.
Night Clubs: The Best Music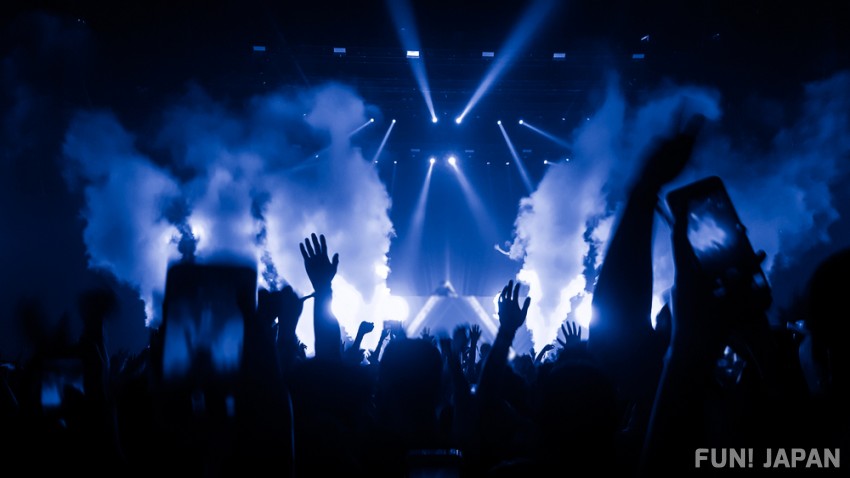 Along with favourites like Club Circus, Sam and Dave's and even Ammona, our picks for the best clubs in Dotonbori and Namba are a great mix of music and class. The entertainment district is certainly not short of options, so here's where to get started.
Ghost Ultra Lounge
Known for celebrity DJs, Ghost has a calendar worth checking out well ahead of your stay. Hosting DJs from Paris, New York and beyond, it also has a rota of fantastic Japanese DJs to keep things close to home as well. The VIP selection here is strong, with Dom Perignon and Moet freely available if you're willing to pay for a table. With unusual stone flooring and unbeaten lighting displays, if you're looking for a memorable night out and possibly celebrating a special occasion, this is the club to make a beeline for.
Spot Information
Name: GHOST Ultra Lounge
Address: B1F Ark Shinsaibashi WEST, 2-17-3 Nishishinsaibashi, Chuo-ku, Osaka
Location: Ghost is located to the north of Dotonbori, close to the triangle park of America mura and a five-minute walk from Yotsubashi Station.
Opening Hours: Weekday: 22:00 - 05:00, Friday and Saturday nights : 22:00 - 05:00
Regular Holidays: Monday
Club Giraffe
The club you probably spotted while strolling along the river, Club Giraffe is a staple of the Dotonbori nightlife scene. Anticipating crowds of up to 700 on weeknights and double on weekends, there will be a queue, but that's where you meet the best people! Giraffe is known for a mix of music styles and has three floors to choose from. The entry prices here vary but are cheaper pre-10pm and often free for women. There are 'nomihodai' (meaning 'all-you-can-drink') options from as low as 1,500 yen so you'll certainly be able to have a good night out on a slim budget here.
Spot Information
Name: Giraffe Osaka
Address: 7-9 Souemoncho, Chuo-ku, Osaka
Location: Found on the riverside, Giraffe is close to Ebisubashi Bridge and only a 5-minute walk from Namba Subway exit 14.
Opening Hours: 19:00 - 02:00
Regular Holidays: Schedule dependent
Bars for Casual Drinks in Osaka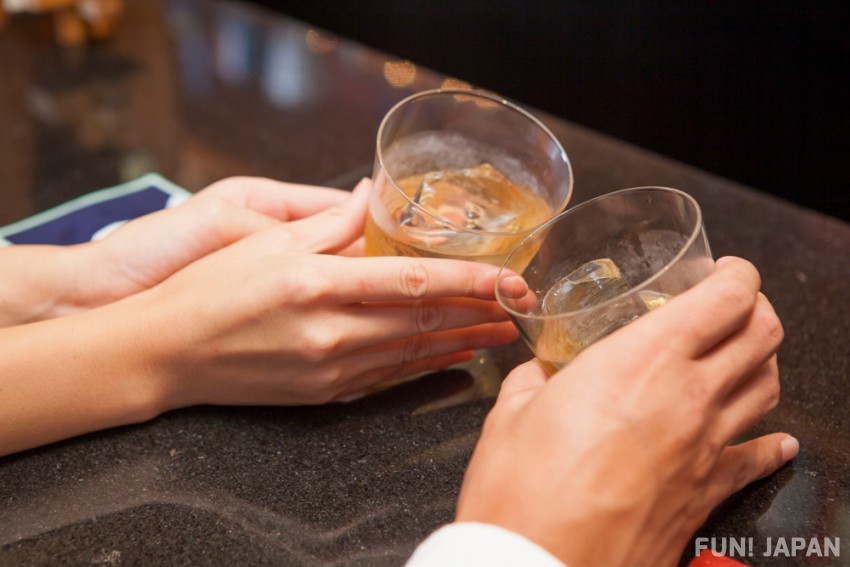 Of course there are hundreds of bars to choose from, and half the fun is strolling until you find one, but here are two great places to kick off your night!
200 yen Moon Walk Bar
A bar for those on a budget, Moonwalk has 200 yen drinks and 300 yen food to start your night off. Originating in nearby city Kyoto, the bar now has a few joints dotted aroundJapan, but still manages to feel like a local's spot. The mix of foreigners and locals is always decent, and while the drinks won't be anything too fancy, you'll certainly not feel cheated!
Spot Information
Name: 200yen Bar Moon Walk Namba 
Address: 3F Naniwa Building, 1-7-17 Namba, Chuo-ku, Osaka
Location: Just south of Dotonbori, Moonwalk is tucked away on the 3F behind the Osaka Shochikuza Theater.
Opening Hours: 19:00 - 05:00
Regular Holidays: None
PC and Retro Bar Space Station
If you think bars are all the same, then think again. A video-game bar with a loyal following, it has drinks, retro games and great staff to show you the ropes. You can even order in food from local restaurants to enjoy while you play, so if you can't decide between a night in and a night out, this might just be the perfect compromise!
Spot Information
Name: PC and Retro Bar Space Station
Address: 2-13-3 Nishishinsaibashi, Chuo-ku, Osaka
Location: North of Dotonbori, Space Station is a few minutes walk up from Daikoku Bridge
Opening Hours: 19:00 - 02:00
Regular Holidays: None
Drinking Alleys to Explore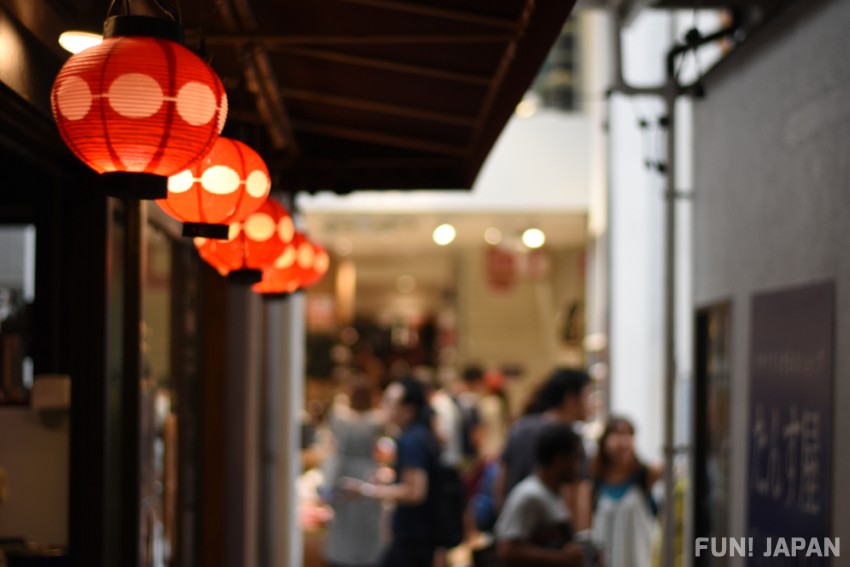 For a more 'Japanese' evening, hit up one of the area's dirnking alleys. Known as yokocho, these are crammed full of tiny bars, izakaya and restaurants that often spill out onto the street in warmer months.
Uranamba
Meaning 'behind Namba', this area has been a popular bar-hopping spot for years. Sandwiched between Sennichimae and Kuromon Market and bordering Nippombashi , it's got a reputation for affordable food as well as cheap drinks. While spots like Hozenji Yokocho are a little more upmarket, this area is favored by a younger crowd with over 100 bars and food spots to choose from. Head to the Misono Building if you're not sure where to start - there's legendary club Universe in the basement and countless bars above.
Spot Information
Name: Ura Namba
Location: Ura Namba is an area located to the south of Dotonbori, behind Kuromon Market and close to exit E7 from Namba Station.
Opening Hours: Vary according to each business.
Hozenji Yokocho
Just off Dotonbori, Hozenji Yokocho is a picturesque, lantern-lined street lined with roughly 60 restaurants, izakaya and small bars. If you're looking for a classier evening but with plenty of great food and local drinks, this is the one for you. Grab dinner, get your host's top recommendations for friendly bars and enjoy an evening bar hopping - or settle in when you find your favorite.
Spot Information
Name: Hozenji Yokocho (法善寺横丁)
Address: 1 Namba, Chu-ku, Osaka
Location: The Yokocho is located to the south of Dotonbori, it is easy to find if you reach Tazaemon Bridge and walk away from the river.
Opening Hours: Vary according to each business.
※Due to coronavirus (COVID-19), some of the shops and restaurants may be temporarily closed or have different hours from the hours stated here.

[Survey] Traveling to Japan
Recommend