Where to Store Luggage in Namba and Dotonbori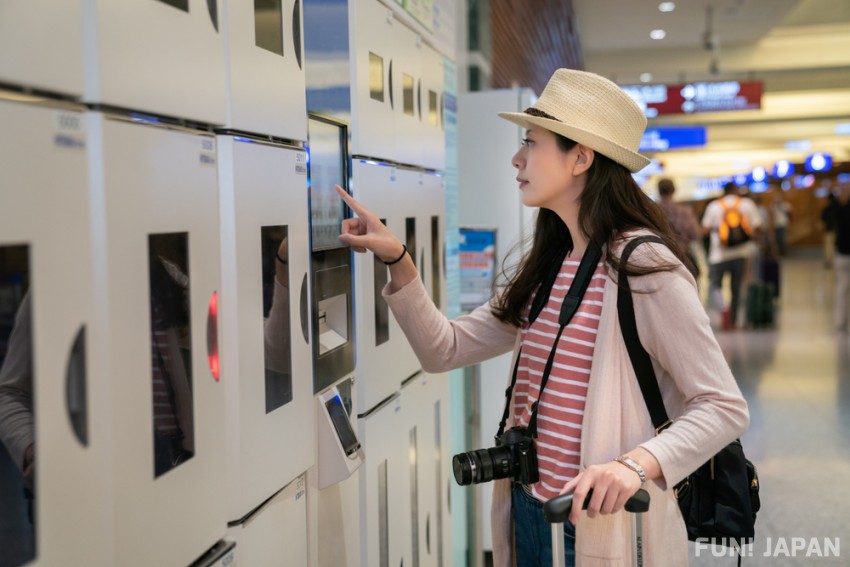 Arriving in a new city is exciting, but having a heavy suitcase can really drag you down. Luckily, in Osaka there are plenty of options for storing your luggage if you can't check into your hotel or aren't staying in the city for long. You can choose from simple storage lockers that are located close to train stations, a professional storage service or even an app which connects you with local storage facilities. Whichever you choose, you can rest assured your luggage is safe and you have an affordable way to store it while you explore the city.
Coin Lockers: The Simple Option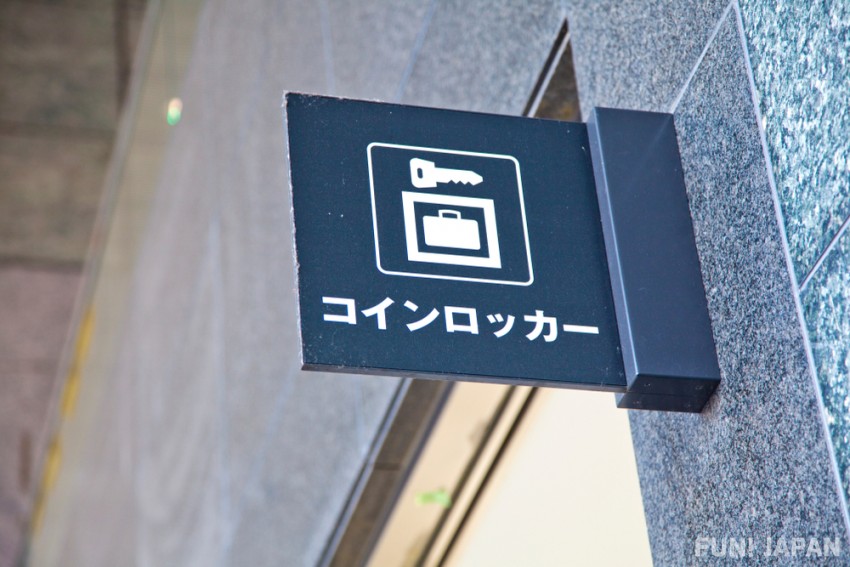 Coin lockers are one of the simple joys of a Japanese train station. Costing only a few hundred yen for each day, they come in a variety of sizes and can fit anything from a handbag to a medium-sized suitcase.
How to use Coin Lockers in Japan
Lockers have either simple key locks or digital locks (giving you a barcode receipt or using your travel card). Keep in mind that some lockers work on a 24-hour system and some work until midnight or 01:00 the following day, so you may have to pay double if you store luggage overnight. You can easily pay using cash or travel card (for the digital lockers) and the station master can help if you run into problems such as a lost key or even a lost locker. Lockers can be used for a maximum of three consecutive days, after this your items will be removed by the facility manager.
Locker Sizes and Prices
Japanese lockers generally come in three-four sizes and the prices increase according to size. Note that if you are at certain locations such as theme parks or sightseeing spots, lockers can be more expensive.
Small (¥300-¥400): 200~400mm (h) x 340~355mm (w) x 570~660mm (d)
Medium (¥500): 500-550mm (h) x 340-355mm (w) x 570-660mm (d)
Large (¥600-¥800): 840-860 (h) x 340-355mm (w) x 570-660mm (d)
Extra Large (¥700 -¥900): 1020-1135mm (h) x 246-360mm (w) x 575-645mm (d)
As not all locations have the extra-large size, be sure to check ahead. If you need a larger size head to Namba City - they have five size options with the largest two measuring over a meter tall. They do have shorter opening hours however, with some areas closing at 22:00 and some just after midnight.
Where to find Lockers Namba and Dotonbori
The Osaka Namba area has six different stations with very similar names - be sure to check which train line you will be using and mark the location of the locker you use on a map, or take a photo!    
Station Name
No. of Lockers
Location & Map

Osaka-Namba Station
(Kintetsu and Hanshin Lines)

Small Lockers: 95
Medium Lockers: 69
Large Lockers: 67
XL Lockers: 8


West Gate, East Gate. 

Map


Osaka Namba Metro Station
(Midosuji, Yotsubashi Sennichimae)

Number Unknown
Exits 2, 7, 9, 19, 20, 22, 26, 32
Map

Nankai Namba Station

Number Unknown

1F, North Exit
Map

JR Namba Station & OCAT Terminal

Number Unknown

1F South exit, B1F South. 
Map

Namba City (Mall) 

Small Lockers: 499
Medium Lockers: 200
Large Lockers: 64
XL Lockers: 68
XXL Lockers: 4

B1F, 1F, 2F
Map

Luggage Storage Services In Osaka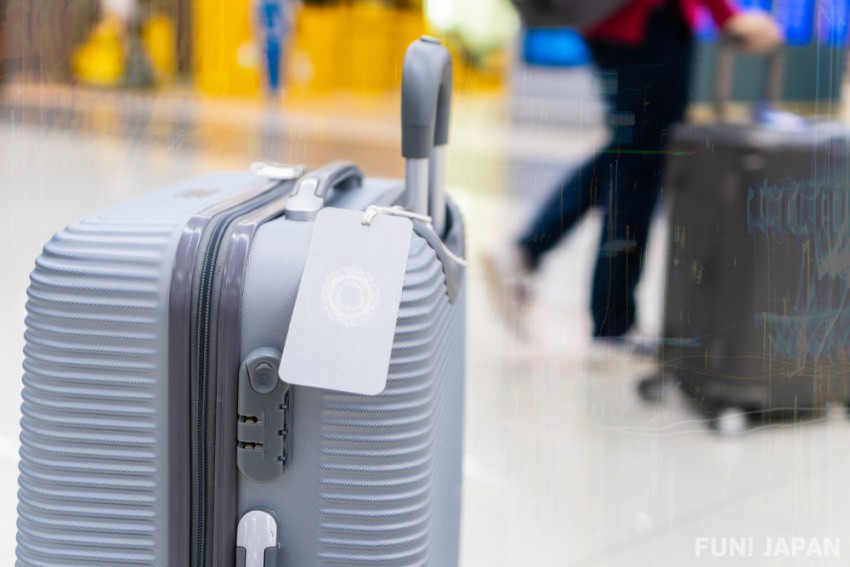 If you prefer to leave your items in a manned luggage storage facility (especially if you have large items) there are plenty to choose from. There is a nationwide program called Japan Hands Free Travel which approves luggage storage centers across the counry - look for the read stamp to ensure it is a trusted location.
Many locations charge by size and use the TSL system, which stands for 'Total Surface Length'. This combines the depth, width and height measurements to create a single figure - similar to airlines.
Facility
Access

Prices

Hours

Namba Hands-Free Center

Osaka Metro Midosuji Station, Exit 6

TSL up to 200cm: ¥500
TSL over 200cm: ¥1000

10:00 - 20:00

Namba City Travel Center

Namba City Main Building, B2F, Exit 21

1 x Piece: ¥700 

10:00 - 18:00

Nankai Station NEST Service

2F, Station Center

TSL up to 120cm: ¥500
TSL over 120cm: ¥700

10:00 - 20:00

Shin-Travel Luggage Storage

1 Minute walk from Midosuji Exit 8

TSL up to 200cm: ¥500
TSL over 200cm: ¥1000

09:00 - 20:00

Namba Luggage Storage Center

30 sec from Nankai Namba South Gate

1 x Piece: ¥500
(up to 250cm, 40kg)

10:00 - 20:00

If you would like your items to be sent to your hotel, some of these companies also offer local delivery options to participating hotels as well as bike rental and other services.
Luggage Storage Apps in Osaka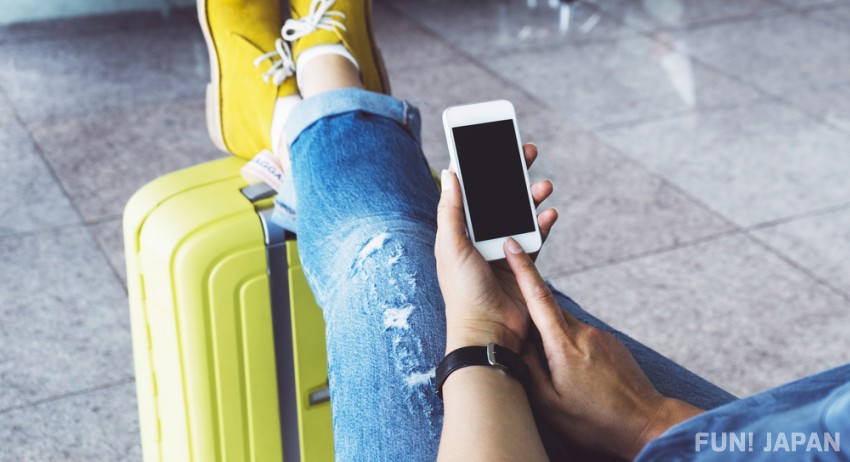 If you prefer to reserve a space in advance, then you can try using ECBO Cloak. They are a nation-wide luggage storage service connecting visitors with local businesses. As it is cheaper than other non-locker options (starting at ¥400 for small items) it is a good choice if you have multiple bags. You are also able to reserve spaces in advance and choose locations which are convenient for you. They may also have longer opening hours, but as these vary by location be sure to check ahead of time. You can download the app or visit the website to see which locations are available. 
[Survey] Traveling to Japan
Recommend