Exploring Osaka's Upbeat American Village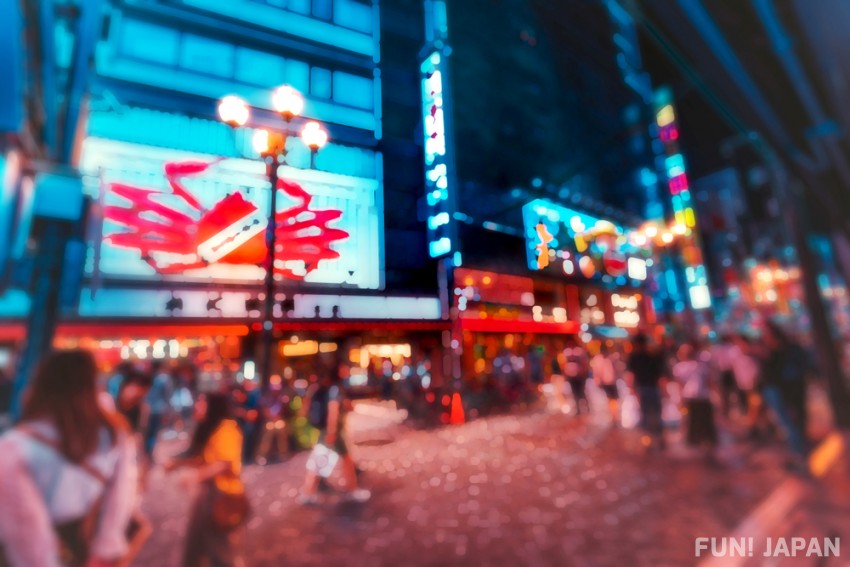 Known as America-mura, or Ame-mura for short, this small district is Osaka's Harajuku. A hub of youth-fashion, art galleries, vintage boutiques and quirky foods, it's a testing ground for new-looks, old-styles and perfect for people-watching.
What is the American Village?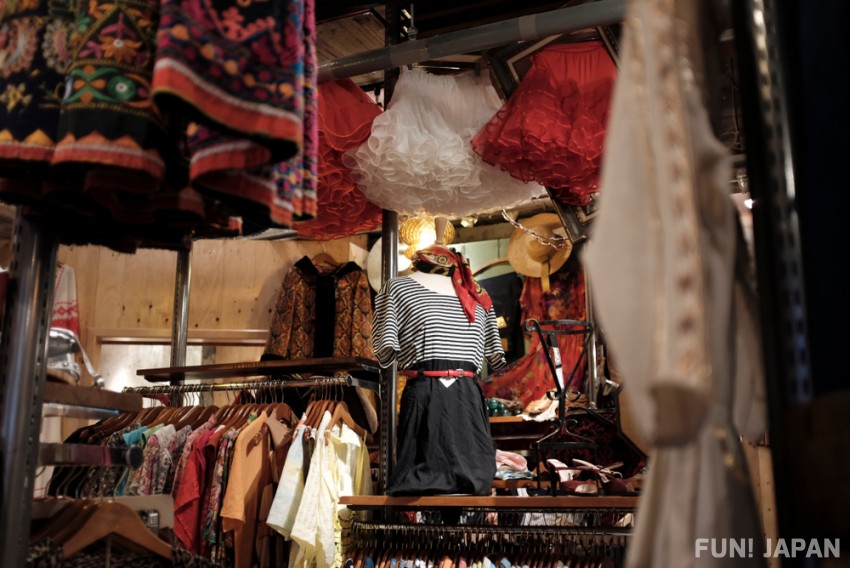 Once a traditional charcoal-selling area, legend has it the quiet corner was transformed by a single coffee-shop opened in 1969 which drew artists, musicians and fashionistas to the area. With many new stores specialising in imported American fashion and miscellaneous goods, the area was soon nicknamed America-mura, and is centered around Sankakukoen - meaning triangle park and also known as Mitsu Park. Offering an alternative-vibe, it's not all hot-dogs and faux-America as you might expect, instead you'll find hybrid snacks, a fantastic creative scene and some of the best vintage fashion in Kansai.
The Best Things to do in American Village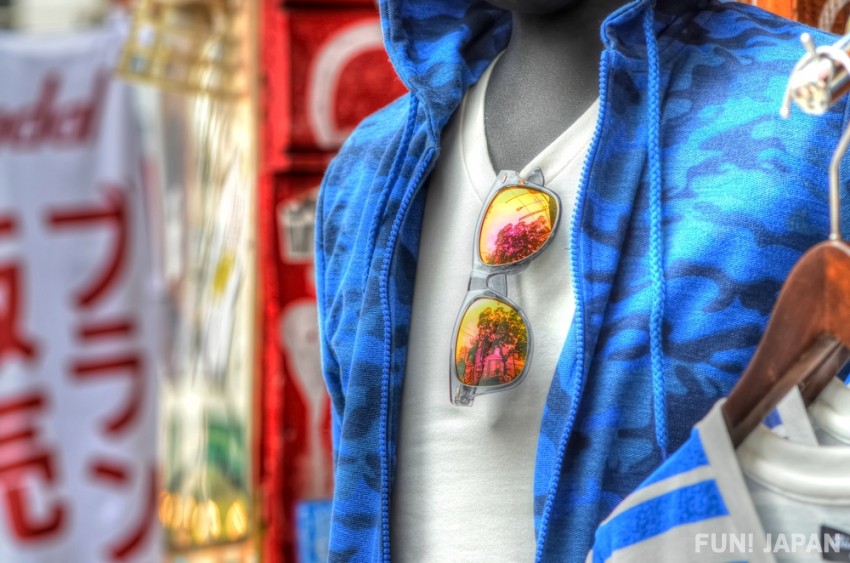 From shopping to snacking to vintage pinball, Ame-mura is an ideal relaxed day out. If you're tired out from sightseeing, this is a way to experience contemporary Japanese culture with an ice-cream in hand. The best way to explore is to simply stroll - if you start at Sanpaku Koen you will no doubt stumble across unique spots, but there are some famous landmarks to keep an eye out for.
Unique Landmarks to See
The towering Peace on Earth mural by Seitaro Kuroda is an eye-catching sign of the alternative style of the area and if you look up, you may notice the unusual street lights. Taking the form of people, the lights add a touch of creativity to even the most regular streets. Perched on the roof of the New American Plaza is Kansai's own Statue of Liberty, watching over her small town and making a great landmark if you get lost. In Sankakukoen, the Ribia Screen showcases the latest bands, styles and events.
Shopping: Vintage Fashion and New Styles
If you're on the hunt for vintage clothes, head to the Big Step building and start with Kinji and WEGO Vintage before checking out the smaller independent shops in nearby streets. For contemporary styles be sure to visit Volcan&Aphrodite and Speech, while the famous Angelic Pretty is a wonderland for Lolita-fashion enthusiasts. Boutiques like Alice on Wednesday are an unusual experience while Silver Ball Planet has vintage pinball machines you can play to your heart's content.
Entertainment
In the evening, Big Cat hosts some of the best live shows while those looking for a club can head to Joule, Ghost or Circus. Starting with a few drinks in Sankakukoen is a great way to meet the local crowd with plenty of small bars to choose from nearby.
Fun Food and Restaurants of American Village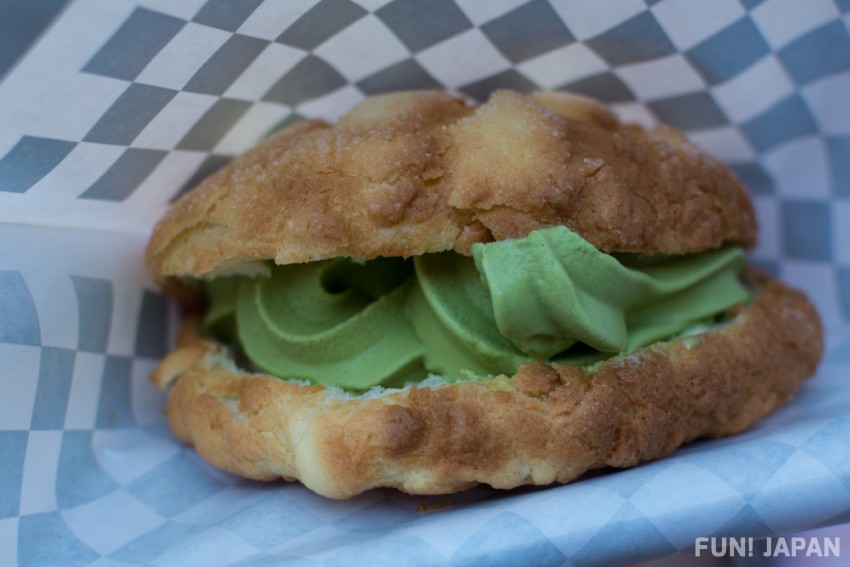 Delicious Ice Cream Snacks
Amemura's creative style reaches its food too, with experimental pop-up shops offering new treats all the time. Try a deliciously crisp melon-pan filled with ice cream at the local branch of 'the second-best melonpan' - the owner explains the first best is made by his teacher! For true ice-cream lovers, nearby is the home of Japan's longest soft-cream, which balances perfectly at 40cm.
Takoyaki Stalls
If you need something savoury, Amemura happens to be home to the highest number of the takoyaki-stalls -Osaka's signature dish. While Kogaryu is one of the most popular along with Wanaka, there are dozens of stalls to try - all with their own unique twist on the street food dish. Unusual in Japan, it is acceptable to eat food in the street in this area, so you can gather your snacks and relax in the park - admiring the styles of those around you.
Third Wave Coffee
If you need a boost after lunch, head to third-wave coffee shop Lilo, they have been open since 2014 - one of the first third-wave roasters in Osaka.
Top Hotels in American Village
Amemura has plenty of great hotels and hostels to choose from nearby, mostly located close to Shinsaibashi Station. The Bridge Hotel and Hotel Unizo are two of the most stylish options in this area. If you want to stay in the heart of Amemura, Hotel Shinsaibashi Lions Rock is close to Sankakukoen. Capsule Hotel Asahi Plaza is a very popular and foreigner-friendly mixed capsule hotel a few minutes walk away while Osaka Hana Hostel is a women-only hostel.

How to get to American Village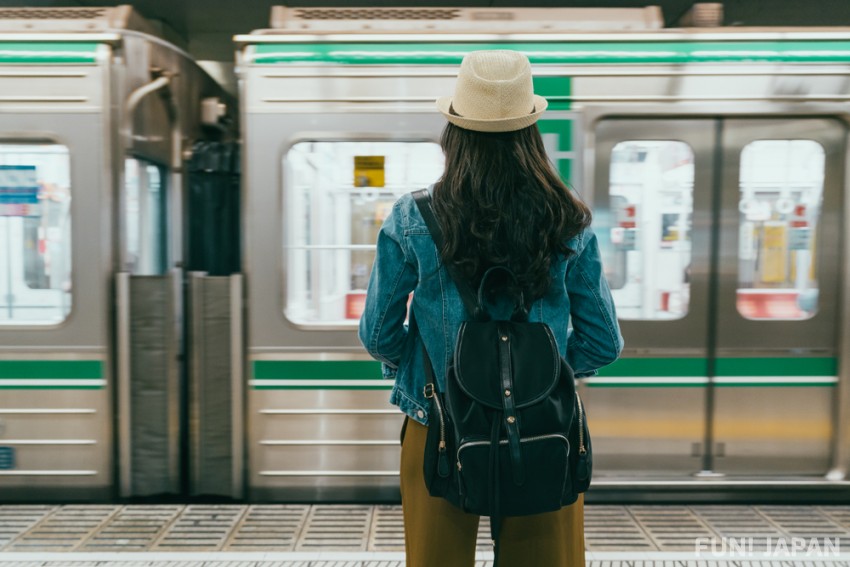 American Village is an 8-minute walk from Shinsaibashi Station (Midosuji Metro Line) and a 2-minute walk from Yotsubashi Station (Yotsubashi Line).
From Namba station Amemura is a 5-10 minute walk, crossing the river and heading towards Shinsaibashi.
From Nipponbashi Station it is a 15-minute walk. Alternatively you can catch the Kintetsu Nara, Sakaisuji or Sennichimae Line to Namba station for a shorter walk.
From Kansai International Airport (KIX) You can take the Nankai-Kuko line to Namba Station and either walk or catch the Midosuji Line to Shinsaibashi, although the walk is a similar length from either station. There are also limousine bus services available from the airport to Namba station.
From Osaka International Airport (Itami) you can take a limousine bus to the OCAT bus terminal at Namba and walk or take the Midosuji subway line to Shinsaibashi. 
[Survey] Traveling to Japan
Recommend