Hozenji: Visit the Mysterious "Mizukake Fudo" and the Nostalgic Hozenji Yokocho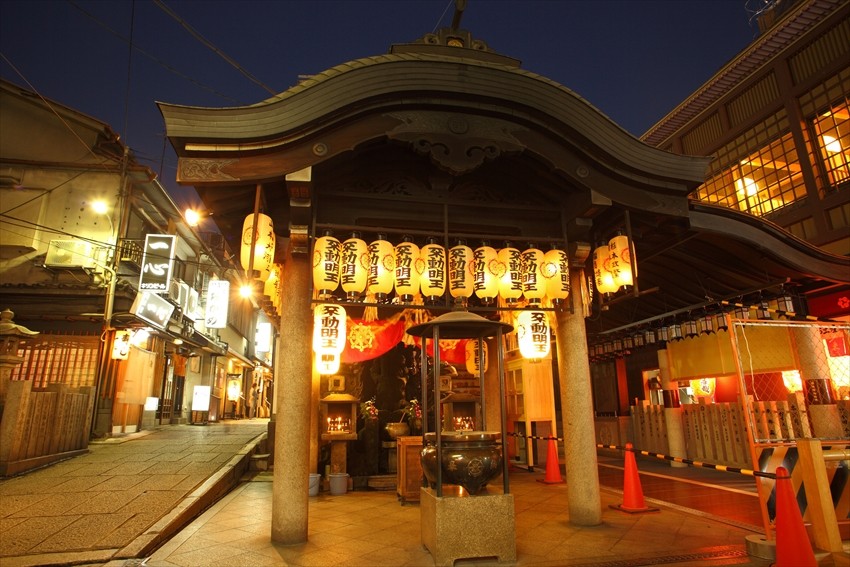 Hozenji Temple, located in the Namba area, is known for the mossy "Mizukake Fudo-son" Buddhist statue and the streets of "Hozenji Yokocho" which provide a calm atmosphere. Today, we will introduce the highlights of Hozenji.

Hozenji Highlights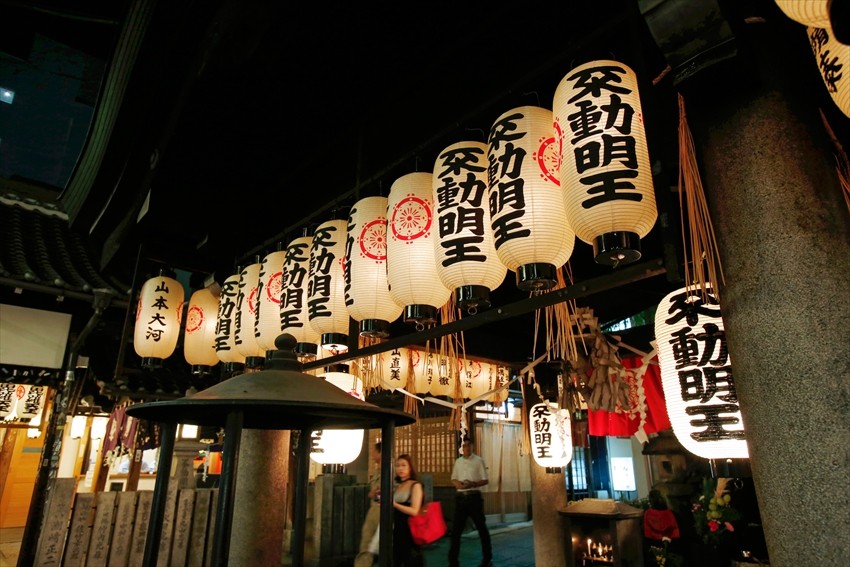 Hozenji was originally founded in 1637 and at the time was a much larger temple than it is today. However it was completely destroyed by air raids in 1945. The Buddhist statue Fudo-son  was all that remained.

Mizukake Fudo-son Statue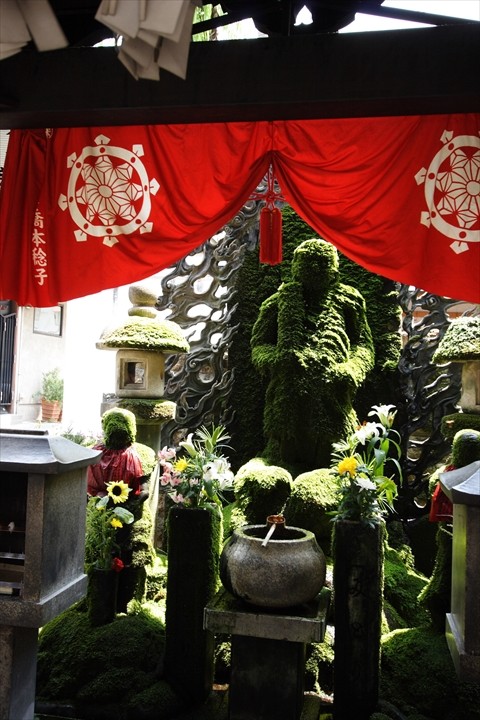 The west facing Buddhist statue "Nishi-muki Fudo-Myoou" has a history of nearly 400 years, but it was only post-war that this statue became to be called "Mizukake Fudo-son" or "Mizukake Fudo-san." One day, there was a woman who sprinkled water on the statue and prayed to it to fulfill her wish. It is said that her wishes were granted after that.

Since then, more people began splashing water on the statue, causing the statue to eventually become covered in moss. ("Mizukake" means to splash water.)
Konpirado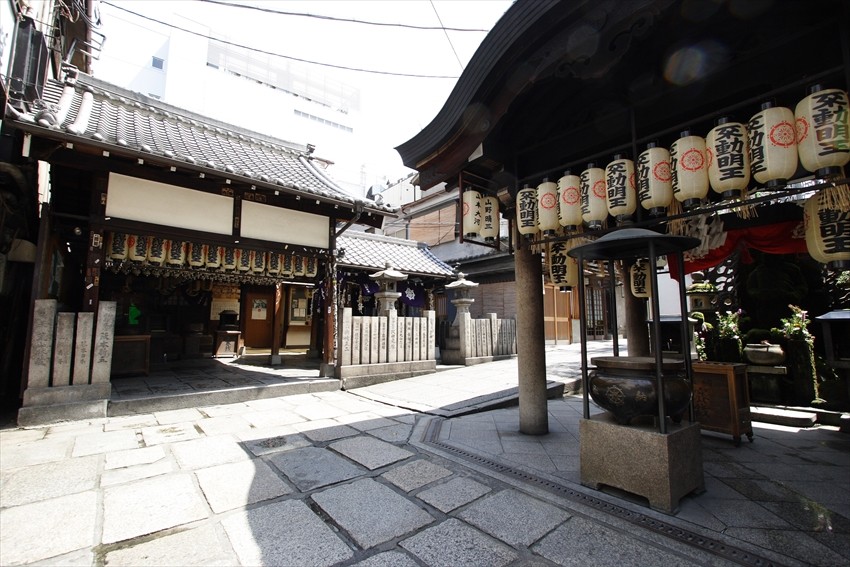 Konpira-san was the guardian deity of sea travel. Namba was once a port town of Osaka, and so Konpira-san is enshrined here.

Nigabyakudo Hall
A new prayer spot where it is said that passerby can feel Buddha giving them a boost and can hear Amida calling out to you.

Ohatsu Daijin
Okayama Saijo Inari Daimyojin, one of the three largest Inari in Japan, is enshrined in the temple. It was named "Ohatsu Daijin" but is also known as "Oinari-san."

How to Properly Visit Mizukake Fudoson at Hozenji Temple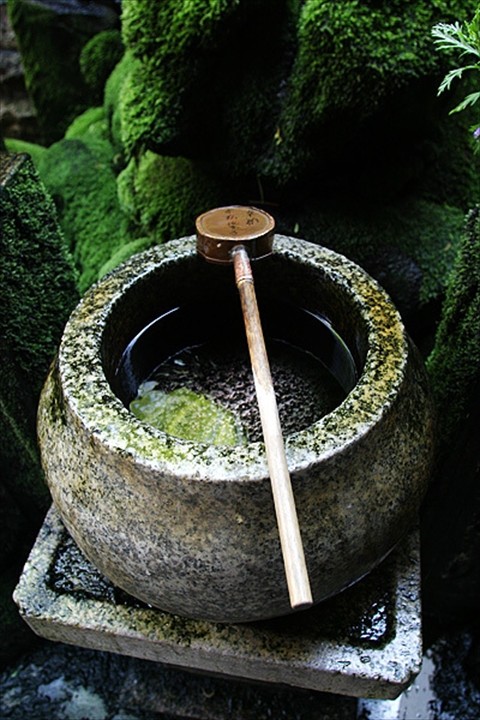 The proper way to visit, as the name implies, the modern way of worshiping Fudo-san is to pray splashing it with water. Scoop water from the water basin.

Famous Blessings of Hozenji
As a famous power spot in Namba, visiting this spot with bless you with:

Nishi-muki Fudo-Myoou: "The Vast Muen" will fufill your wishes to your content.

Konpira-Tenno: "Safe Navigation by Sea" and "Large Catches"

Ohatsu Daijini:  "Prosperous Business" and "Great Harvest"

Hozenji Yokocho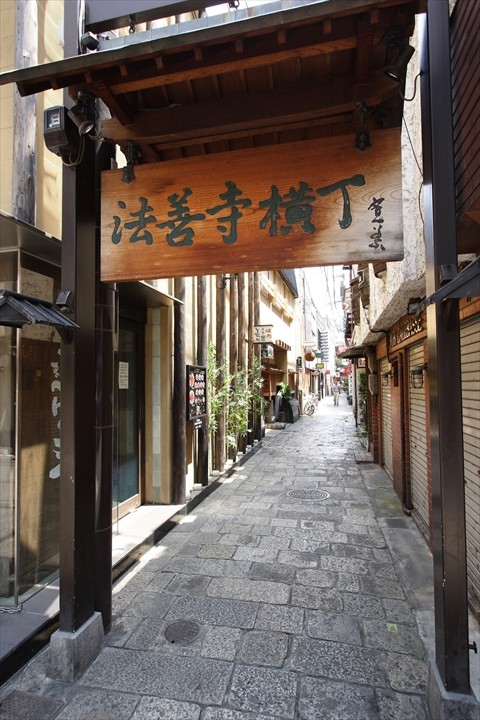 Hozenji Yokocho greets you with a signboard written by Kanbi Fujiyama. 60 shops are lined up along the two narrow cobblestone alleyways, providing a nostalgic atmosphere. There are many well-established restaurants, izakaya bars, and gourmet restaurants unique to Osaka.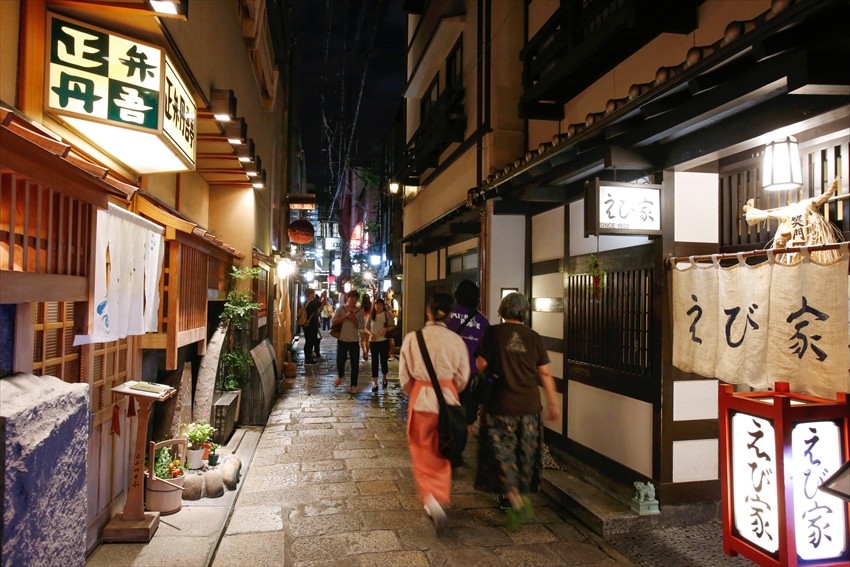 In the evening, the streets and signs are illuminated with lanterns, inviting you with a completely different atmosphere from Dotonbori.
About Hozenji
Established: 1637
Denomination: Jodo sect

Principal: Amitabha Nyorai, Nishi-muki Fudo-Myoou, Konpira-Tenno, Oatsu Daijin

Festivals: Flower Festival (1st Saturday or Sunday of April), Hozenji Festival (August 10th and 11th), Jizo Bon Festival (August 23rd and 24th), Konpira Grand Festival (October 9th and 10th)
Spot Information
Spot Name: Tenryuzan Hozenji
Address: 1-2-16 Nanba, Chūō-ku, Osaka 542-0076
Access:

Namba Station Exit B16 - 1 Minute Walk
Nippombashi Station Exit B18 - 1 Minute Walk


Hours:

Visit to the Precincts: Accessible 24 hours

Reception Office: 10:00~18:00

[Survey] Traveling to Japan
Recommend