Tourist Attractions in Hokkaido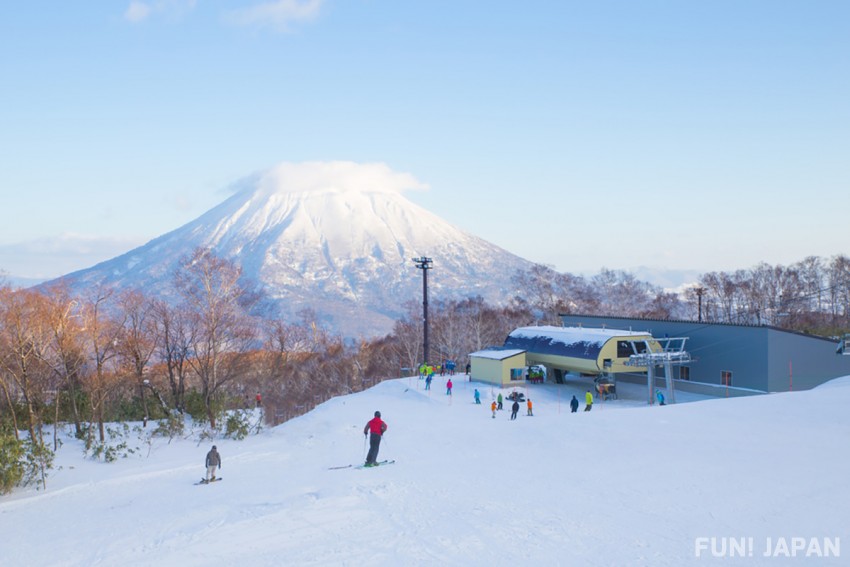 Hokkaido is located in the northernmost region of Japan. The sightseeing spots are scattered along wide roads, and there are lots of spots where you can see nature, like mysterious lakes and flower fields that sprawl endlessly. In contrast, Sapporo has one of the best red-light district in Japan, so it is possible to have fun in the city.

To know more information about Hokkaido, click: Hokkaido - The Northernmost Tourist Destination in the Japanese Archipelago
What Things to do in Hokkaido
What is available to do in Hokkaido depends on the area. Here are some examples of what you can do in each area.

What is available to do in Hokkaido depends on the area. Here are some examples of what you can do in each area.
The magnificent nature can be viewed from the view point (Toya / Noboribetsu area)
Aerial walk in the forest at Adventure Park (Otaru / Niseko area)
Animals walking around in a lively manner can be seen at the zoo (Asahikawa area)
Stand in the middle of a sprawling flower field (Furano / Biei area)
You can easily experience Glamping (Tokachi / Obihiro area)
A beautiful night view can be seen from the mountain top (Hakodate area)
Stand at the northernmost point of Japan (Wakkanai / Rishiri / Rebun area)
Look at strange round algae (Kushiro / Nemuro area)
Sapporo and Jozankei Area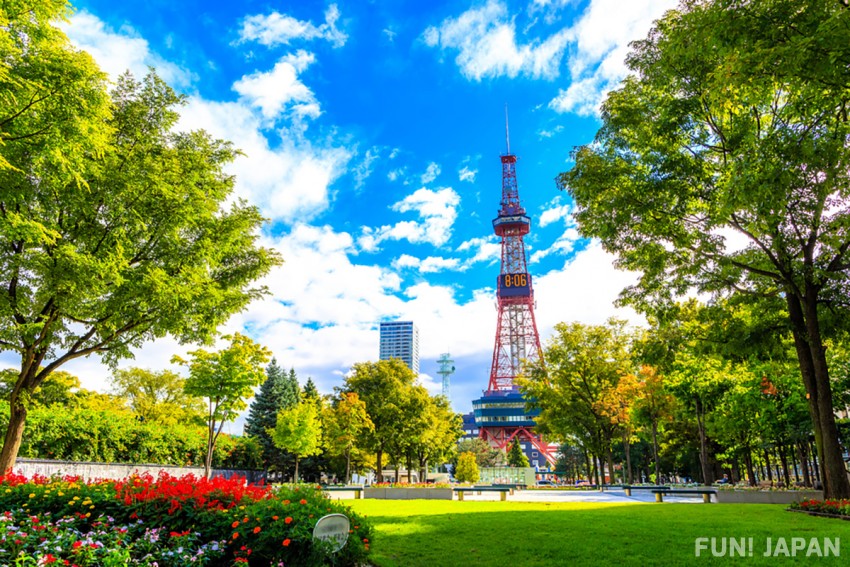 The Sapporo and Jozankei area is located on the southwestern side of Hokkaido. Sapporo, where the provincial government is located, is the political, economic and cultural centre of Hokkaido. It has a wide range of things to do, from sightseeing spots in entertainment districts like Susukino, to spots where nature can be experienced.
It takes around an hour to get from Sapporo Station to Jozankei. The hot springs, rafting and horse riding experiences are attractive.
| | |
| --- | --- |
| Spot Name | Features |
| Sapporo TV Tower | A landmark where you can look over Sapporo |
| Sapporo Clock Tower | Designated a National Important Cultural Property |
| Odori Park | There are plenty of sculptures in the park which runs east to west through Sapporo city |
| Shiro Koibito Park | A snack theme theme park |
| Sapporo Beer Museum | A place where people can learn about Sapporo beer |
| Sapporo Crab Market (Sapporo Central Wholesale Market) | A shopping and dining spot where the quality of fish is excellent |
| Jozankei Nature Luminarie | A Light up event in the Jozankei area |
| Northen Horse Park | Horse theme park |
| Ainu Culture Promotion Center (Sapporo Pirka Kotan) | Learn about the culture of the Ainu, the indigenous people of Hokkaido |
Otaru and Niseko Area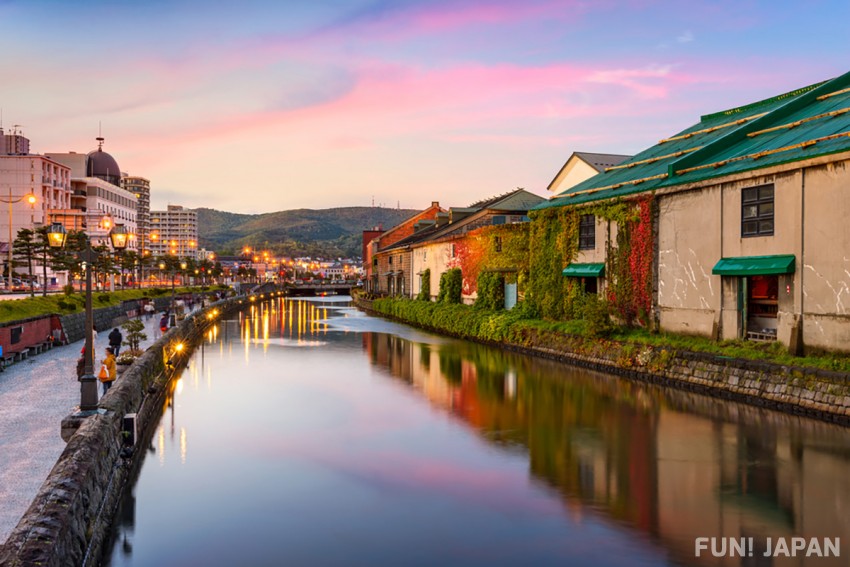 The Otaru and Niseko area is located in the southwestern part of Hokkaido. It is possible to experience various activities at the port town of Otaru and the magnificent nature there sprawls out.
| | |
| --- | --- |
| Spot Name | Features |
| Otaru Canal Cruise | Otaru Canal can be visited from the boat |
| Kiroro Resort | A highland resort where there are plenty of activities both in summer and winter |
| Otaru Port Marina | You can try yachting and cruising |
| NAC Adventure Park | An adventure park where you can play on trees and zip lines |
| Otaru Tenguyama Ropeway | See the night view of Otaru from the sky |
Toya and Noboribetsu Area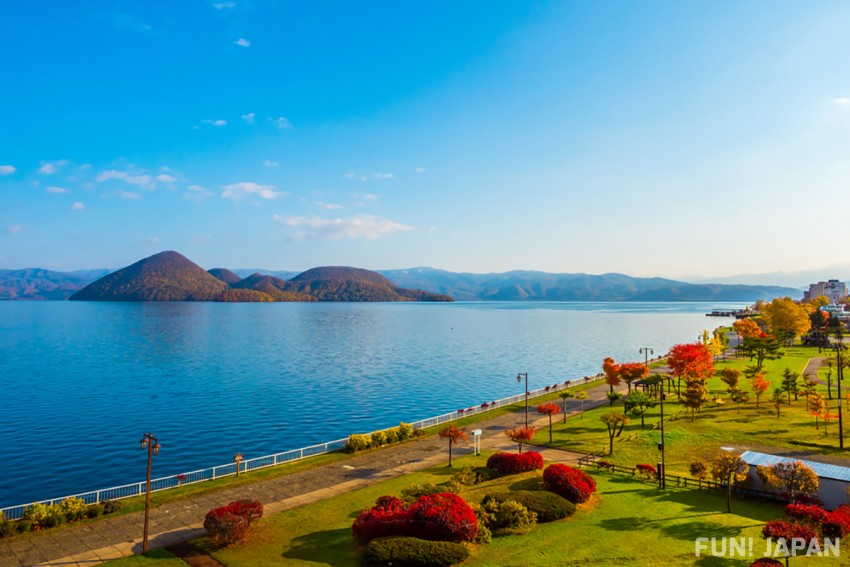 The Toya and Noboribetsu area is located in the southwestern area of Hokkaido. Muroran, a city which flourished with industry, Lake Toya, the third largest caldera lake in Japan, and Noboribetsu Onsen, which is a famous hot spring in Hokkaido, are sightseeing spots.
| | |
| --- | --- |
| Spot Name | Features |
| Lake Toya Cruising | See a caldera lake from its surface |
| Muroran Night Scenery | The lights in the industrial area of Muroran are magical |
| Noboribetsu Jikokudani | An amazing sight where hot springs gush from the crater traces |
| Noboribetsu Date Jidaimura | A Samurai and Ninja theme park |
| Silo observatory | A marvelous view point overlooking Lake Toya |
Hokadate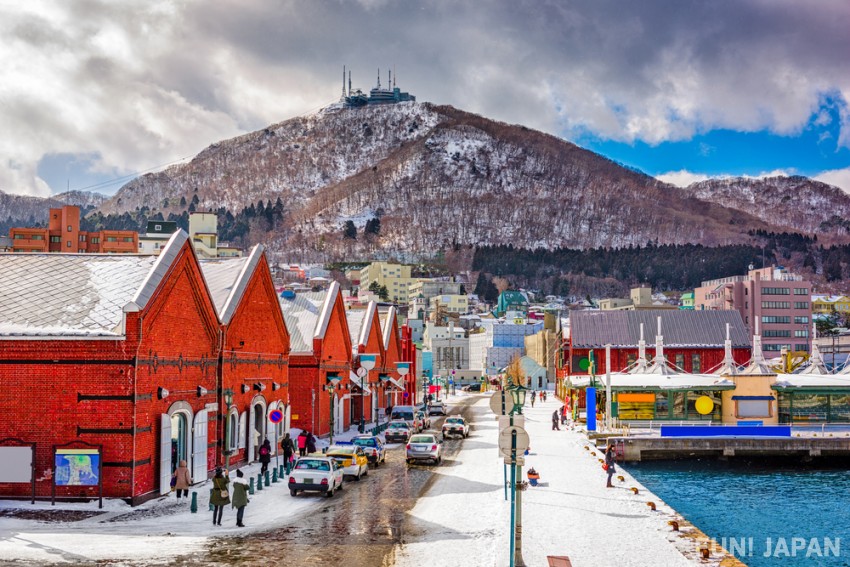 Hakodate is located at the southernmost tip of Hokkaido in southwestern area, facing Honshu (mainland of Japan). It is one of the best sightseeing spots in Hokkaido, and as the Shinkansen has been opened, getting around is convenient.

| | |
| --- | --- |
| Spot Name | Features |
| Hakodate Morning Market | You can eat a seafood bowl made using fresh ingredients |
| Mt. Hakodate | A night view from the summit observatory with a Michelin 3-star. |
| Hokadate Tropical Botanical Garden | Monkeys entering hot springs in winter is the special thing about this area |
| Goryokaku Tower | You can see the pentagon shaped castle walls from above |
| Onuma Quasi-National Park | Look at mountains and bridges, and try canoeing and snowshoeing |
| The Old Souma House | A mansion with a history of over 100 years |
The Area around Asahikawa, Hokkaido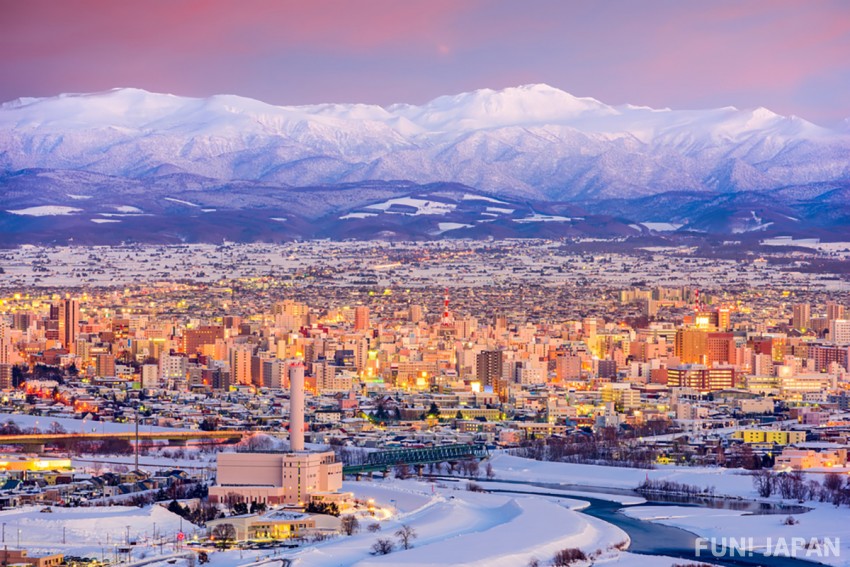 The area around Asahikawa is in the central area of Hokkaido. The highlight of Daisetsuzan National Park, Japan's largest national park, is its nature. In addition, in the winter in Asahikawa, there are lots of events, so you can have valuable experiences.

| | |
| --- | --- |
| Spot Name | Features |
| Asahikawa city Asahiyama Zoo. | Watch the animals in their natural form in a behaviour exhibit |
| Daisetsuzan Sounkyo Kurodake Ropeway | Connect to Kurodake's fifth station in around 7 minutes |
| Daisetsuzan Asahidake Ropeway | The latest Cherry blossoms bloom in Japan and the earliest autumn leaves in Japan |
| Hokkaido Ice Pavilion | Experience a world that is -41℃ |
| Asahikawa Ramen Village | 8 Asahikawa Ramen shops are inside |
Furano and Biei Area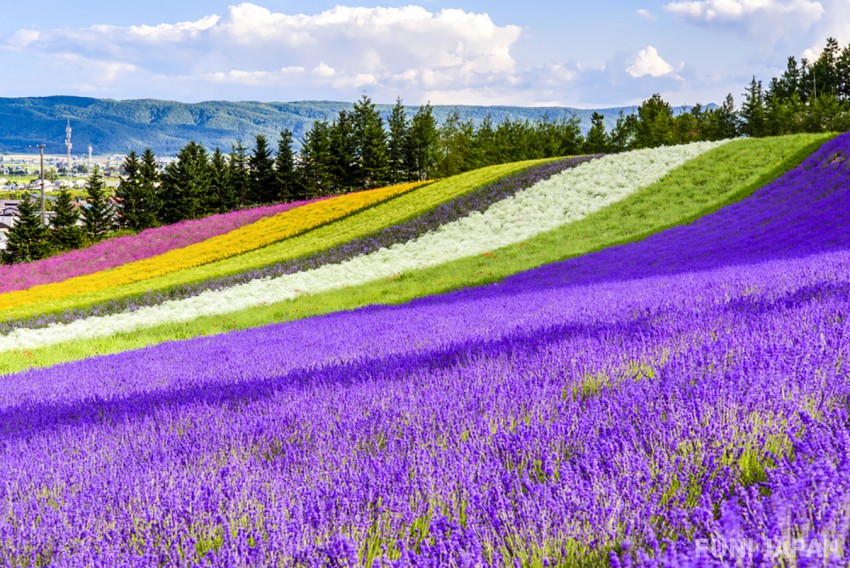 The Furano and Biei areas are located in central Hokkaido, between Sapporo and Asahikawa. The lavender fields dotted around the area are well-known, and the best time to visit is from June - July.

| | |
| --- | --- |
| Spot Name | Features |
| Hinode Lavender Garden | It's possible to look over the lavender field from the observatory |
| Hoshino Resort Tomamu Unkai Terrace / Muhyo Terrace | A spot where it's possible to see a sea of clouds in summer and frost in winter |
| Shirogane Blue Pond | Fantastic scenery of the withered Japanese larch trees reflected on the blue lake surface |
| Furano Cheese Factory | It's possible to watch the cheese making process |
| Glass Forest In Furano | It's possible to experience making glass crafts |
| Farms Chiyoda | Eat the brand beef "Biei Wagyu". Interact with animals like ponies and sheep |
Wakkanai, Rishiri and Rebun Areas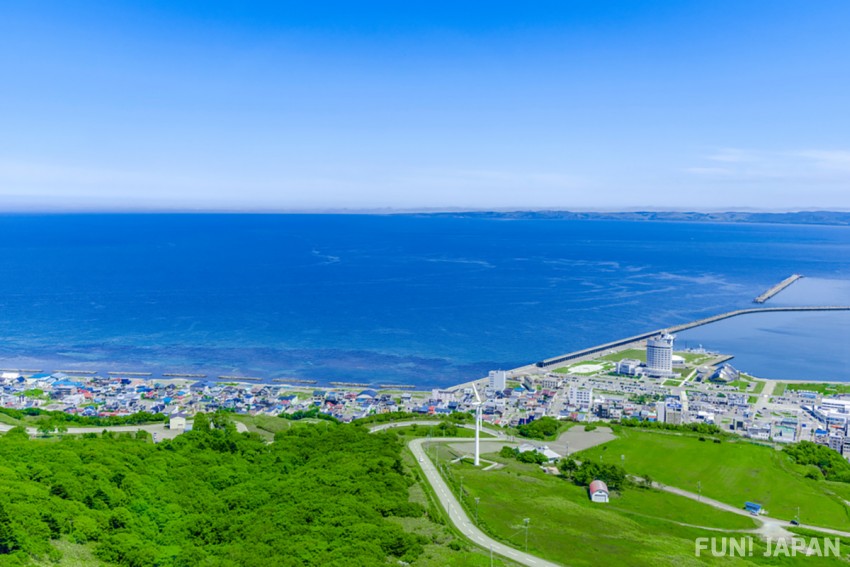 The Wakkanai, Rishiri, and Rebun areas are located in northern Hokkaido. It is also the northernmost point of the country. There are islands dotted around Wakkanai, and those islands are sightseeing spots.

| | |
| --- | --- |
| Spot name | Features |
| Rebun island | Sightseeing spots such as capes and rocks are dotted around the northernmost island in Japanต่าง ๆ |
| Rishiri island | An island rich with marine products |
| Monument of the Japanese northernmost ground | A monument that stands on Cape Soya at the northernmost point of Japan |
| Wakkanai Noshappu Aquarium | Japan's Northernmost Aquarium |
| Sarobetsu Wetland Centre | A place where rare animals and plants can be seen |
Abashiri and Monbetsu Area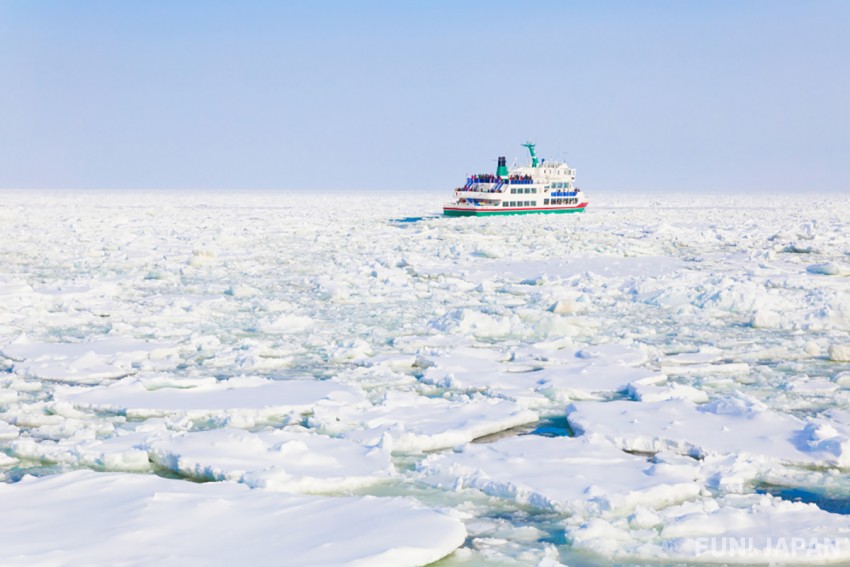 The Abashiri and Monbetsu areas are in the eastern area of Hokkaido. It is a coastal area which faces the Sea of Okhotsk. The main tourist attractions are facilities related to the sea.

| | |
| --- | --- |
| Spot Name | Features |
| Abashiri Prison Museum | Look around and experience prison lunch at the site of the prison |
| Ice-water Observation Tower Okhotsk Tower | Observation tower that overlooks the only drift ice in Japan |
| Okhotsk Tokkari Center | See seals that are protected and bred at the centre |
| Omusaro Nature View House | Primitive flowers in summer, drift ice in winter |
| Okhotsk Ryu-hyo Museum Scenic Spot Tentosan Observation Deck | Enjoy looking at both the sea creatures and mountain scenery |
Tokachi and Obihiro Area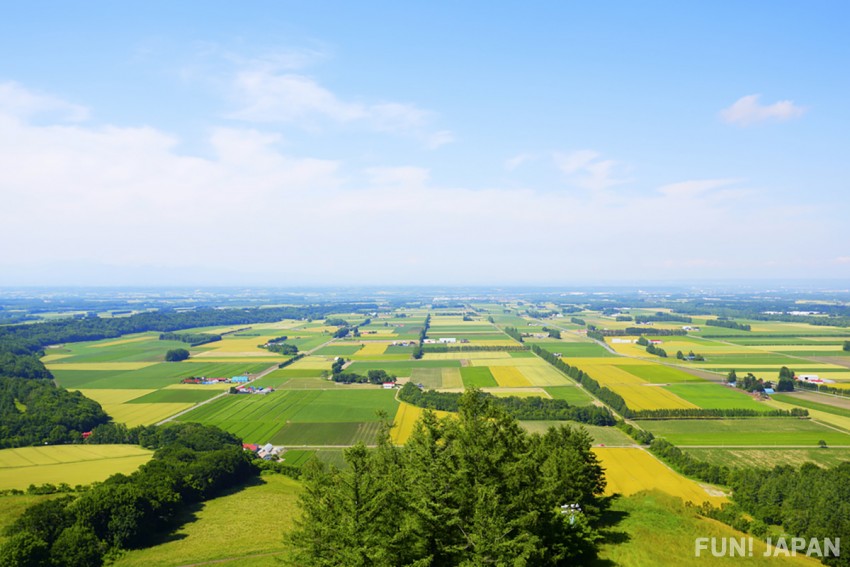 The Tokachi and Obihiro areas are located in the southern area of Hokkaido. There are no large mountains, and the plains spread all the way through the area. There are lots of tourist spots that make use of its nature.

| | |
| --- | --- |
| Spot Name | Features |
| Tokachi Glamping Resort | You can try out Glamping easily |
| Rikubetsu Space Earth Science Museum | You can observe space with a large telescope |
| Tokachi Hills | A park with a flower, agriculture and food theme |
| Tokachi Millennium Forest | Take a stroll on the Segway (reservation necessary) |
| Tokachi Nuppuku Garden | Handmade garden measuring around 4 hectares |
Kushiro and Nemuro Area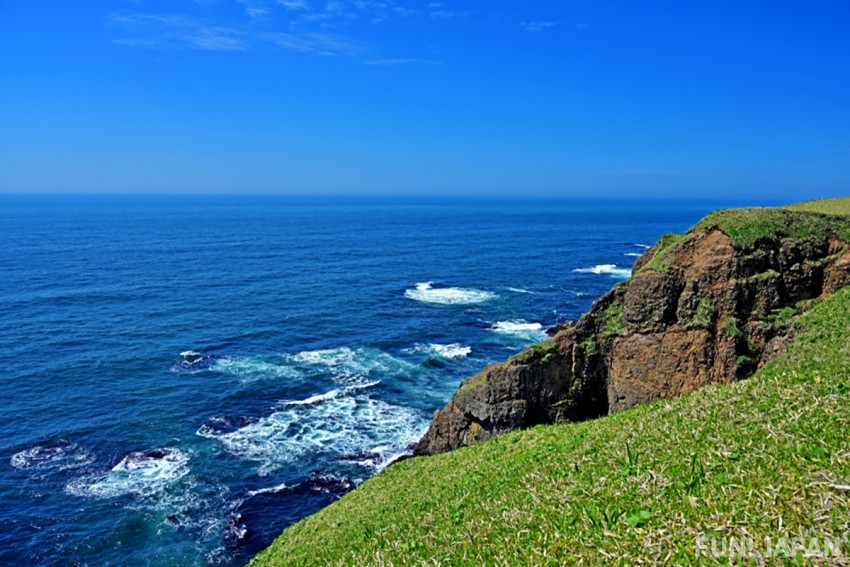 This area is located on the eastern edge of Hokkaido. There are lots of spots where you can feel mother nature around you, like the Kushiro Marshland that is registered under the Ramsar Convention, and beautiful lakes such as Lake Akan and Lake Mashu.

| | |
| --- | --- |
| Spot Name | Features |
| Lake Akan | A lake inhabited by Marimo |
| Lake Mashu | One of the clearest lakes in the world |
| Lake Kussharo | The majestic scenery at the largest caldera lake in Japan is attractive |
| Kushiro Marsh Observatory | An observation deck that overlooks Kushiro Marsh |
| Akanko Ainu Kotan | Enjoy the Ainu dances and festivals |
Recommended Shopping Spots in Hokkaido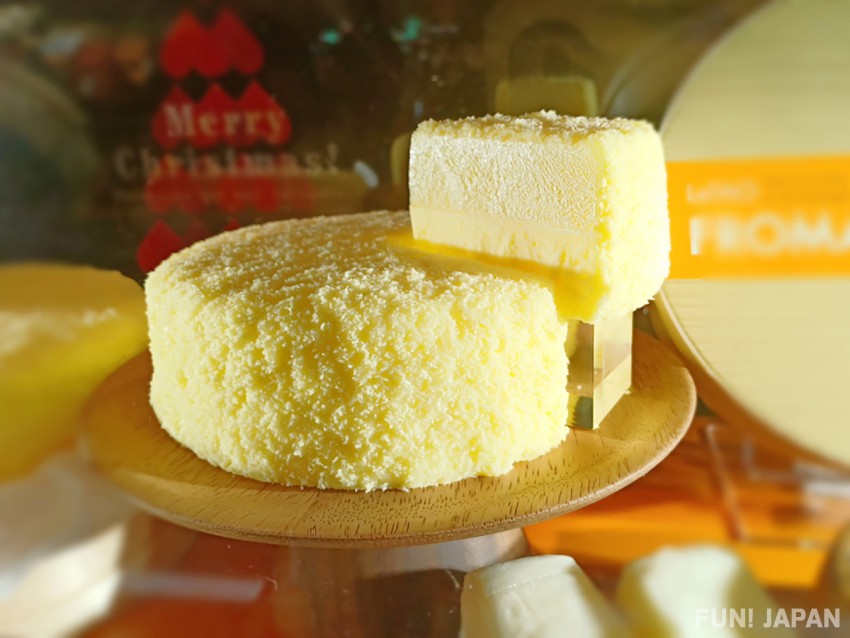 If you wish to go shopping in Hokkaido, large stores such as fashion buildings and shopping malls are recommended.

| | |
| --- | --- |
| Spot Name | Features |
| Chitose Outlet Mall Rera | There are around 100 fashion and miscellaneous goods stores |
| JR Sapporo Station | There are some souvenir shops inside |
| Marui Imai Sapporo Main Branch | Fashion shops for people in their 20s - 40s with telephone interpreters available throughout the shop |
| Sapporo PARCO | Abundant with casual brands, and on B2F there are souvenir shops |
| Feeeal Asahikawa | Fashion, miscellaneous goods and souvenirs |
| FUJIMARU | There are lots of affordable casual brands |
| Hakodate Pole Star Shopping Centre  | Shopping centre that handles everything from fashion to miscellaneous goods |
| Sapporo Factory | A large-scale shopping centre with around 160 stores built on the site of the Sapporo Beer Factory |
| Kushiro Fisherman's Wharf MOO | Abundant with souvenirs from Hokkaido and Kushiro |
There are small shopping malls in each area of Hokkaido, but the most convenient place is around Sapporo Station. There are abundance of fashion specialty shops, as well as souvenir shops that offer goods such as famous confectionary.
Particularly, department stores like the Marui Imai Sapporo Main Store and the Daimaru Sapporo Store offer extensive services for foreigners. For instance, translator services via phones and tablets, and tax exemption services.
Festivals and Events in Hokkaido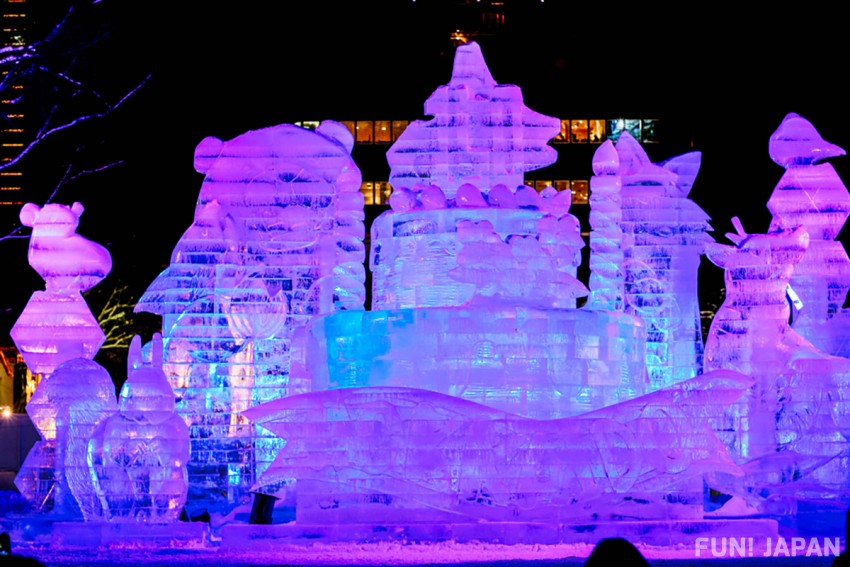 In Hokkaido, as well as summer festivals, there are lots of Hokkaido winter festivals and events based on the theme of snow and winter which can only be experienced in cold regions.

| | | |
| --- | --- | --- |
| Popular Festival and Events | Date | Features |
| Hokkaido Snow Festival | February | Huge snow statues appear in Odori Park |
| YOSAKOI Soran Matsuri | March  | A dance festival based on Hokkaido folk songs |
| Otaru Snow Light Path | February  | Candlelight fills up the town of Otaru |
| Lake Shikaribetsu Kotan | January - March | Ice cafes, ice bars, open-air baths, foot-baths, and ice buildings are lined up on the frozen lake |
| Lake Toya Long Run Fireworks Festival | April - October | Fireworks go off every night over Lake Toya |
| Hoshi no Yume Illumination | December - February | Goryokaku star shape emerges with illuminations |
The most famous festival is the Sapporo Snow Festival. The snow and ice statues that are lined up in the boulevard park are impressive, mysterious and you are sure to be fixated on them before you know it.
We also recommend the YOSAKOI Soran Festival, which can only be experienced in Hokkaido. Please enjoy the dances brimming with liveliness right before your eyes!
Nightlife in Hokkaido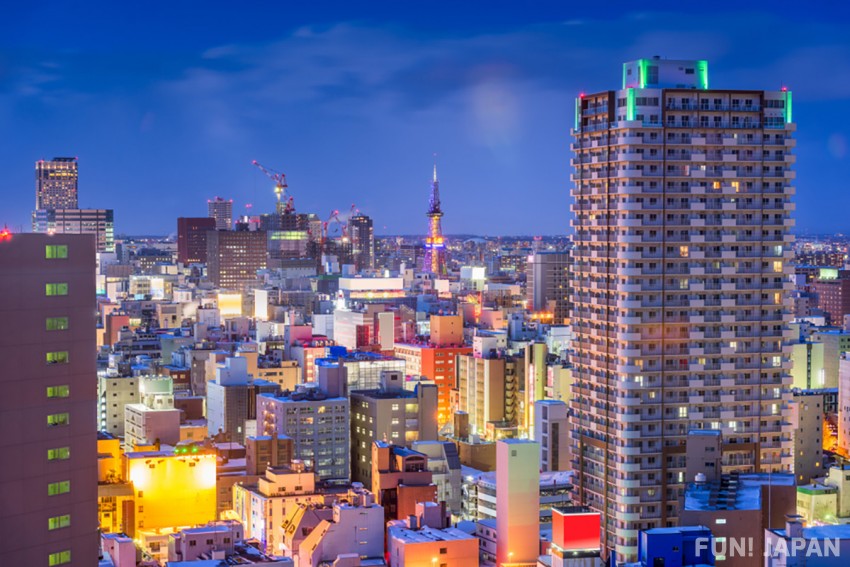 If you go for a night out in Hokkaido, you should head for Susukino. There are around 250 bars in Hokkaido, of which around 90 of them are concentrated in shopping district of Susukino in Sapporo. In addition, there are lots of Hokkaido clubs in Susukino.

Is Hokkaido Safe at Night?
Although the amount of crimes in Hokkaido have decreased, the amount of cases that foreign tourists are likely to get involved in, such as bag snatching and pickpocketing, have not changed. Furthermore, the entertainment district that represents Hokkaido, Susukino, once had an established reputation for its good security, but in recent years the crime rate has become higher than other districts in Hokkaido.
[Survey] Traveling to Japan
Recommend