Where to Eat Delicious Specialties in Beppu?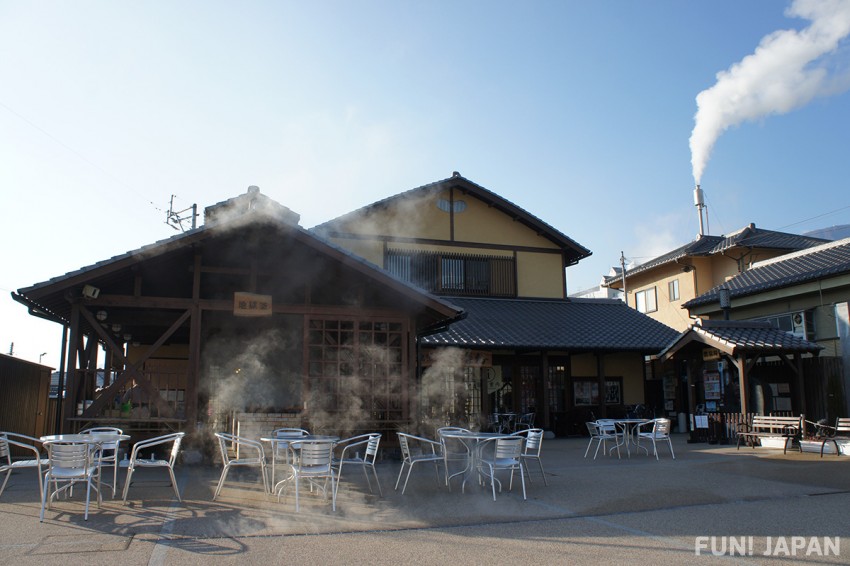 Beppu restaurants offer unique local foods. There are a wide variety of dishes, such as steamed dishes using steam unique to hot spring areas, chicken dishes that offer a particular taste for each store, and noodle dishes with roots in China. We will introduce three major specialties that you should try when visiting Beppu at this time.

Jigoku Mushi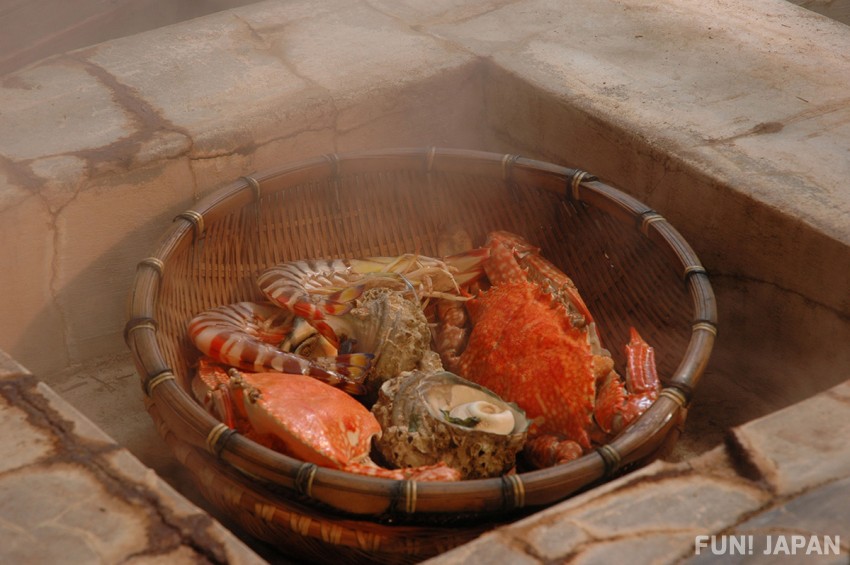 Jigoku Mushi (地獄蒸し) dishes are seafood, meat, vegetables, and eggs steamed with hot spring steam. In Kannawa, one of the Beppu 8 Hot Springs, there is a traditional cooking method that has been used since the 1600s. By steaming at a high-temperature with salt, the flavors of the ingredients are condensed and the original taste is preserved. In addition, excess oil is extracted out so it is healthy.

Jigoku Mushi dishes are offered at lodging facilities and experience facilities in Beppu, but among them, facilities where you can experience cooking yourself are recommended. For example, Jigoku Mushi Kobo Kannawa (地獄蒸し工房鉄輪) and Sato no Eki Kannawa Jo de Kiya (里の駅 かんなわ 蒸de喜屋) are famous.
The price is about 700 yen when bringing your own ingredients, and about 500-4,000 yen when ingredients ingredients from the facilities. (As of September 2019)
Toriten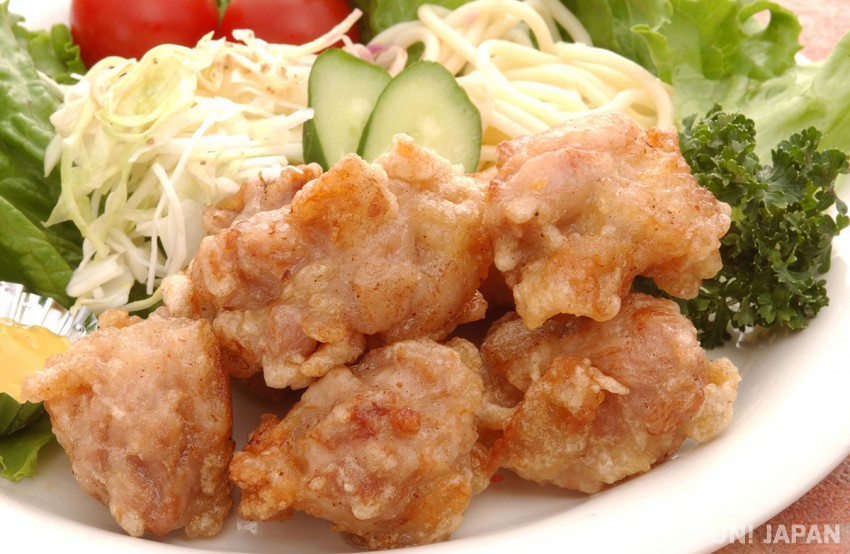 Toriten (とり天) is a chicken dish where bite-sized chicken is fried and coating is applied. It is a gem that matches the crispy texture of the coating with the softness of the chicken. It is usually eaten with vinegar soy sauce and ponzu with mustard, but there are also restaurants that offer their own sauce. Toriten is said to have started in the 1920s when the Chinese restaurant Toyoken arranged Chinese cuisine in a Japanese style.

There are a wide variety of shops that offer toriten. For example, Chinese restaurants, Japanese restaurants, Western restaurants, sushi restaurants, izakayas, yakiniku restaurants, and coffee shops in Oita Prefecture as well as Beppu. In particular, the restaurant Toyoken (東洋軒), the original restaurant, and Restaurant Ribbon (レストラン リボン), a long-established Western restaurant, are recommended.
The price range is about 900 yen to 1,100 yen for a single item, and about 1,100 yen to about 1,400 yen for a set meal. (As of September 2019)
Beppu Reimen (Cold Noodles)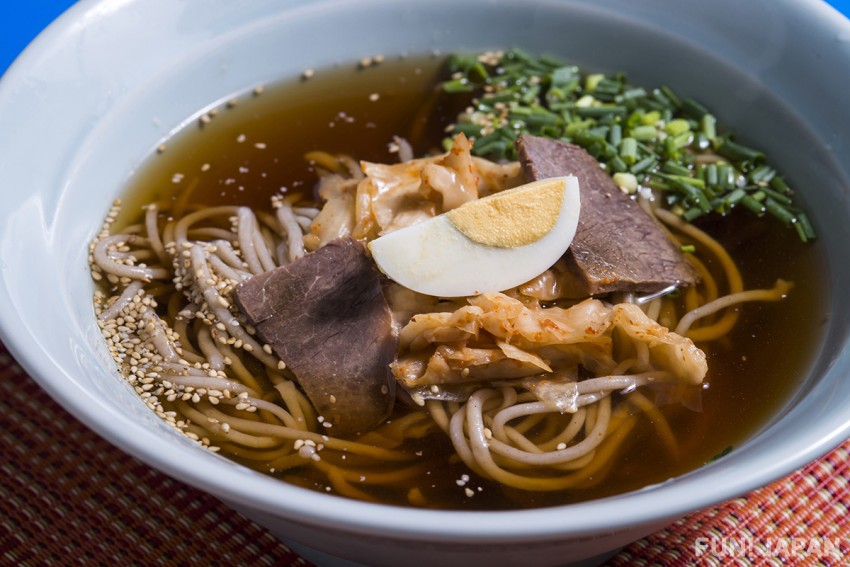 Beppu Reimen (別府冷麺) is a noodle dish that originated in the Beppu region of Oita Prefecture. It is said that people who returned from Manchuria in northeastern China after World War II arranged cold noodles taught by the Korean people in a Japanese style.

Noodles are soaked in a soup based on Japanese-style soup and eaten with ingredients such as cabbage kimchi, baked beef and eggs. Kimchi's sour and spicy taste, and the light soup is delicious.
In addition, Beppu Reimen are divided into two flavors: Reimen specialty stores and Yakiniku (grilled meat) restaurants. The specialty stores have crunchy thick noodles, and the yakiniku restaurants offer medium-thick noodles with a smooth texture. There are many shops that use homemade noodles, being characterized by different textures.
The coastal area around JR Beppu Station is recommended for eating Beppu Reimen. Among them, Kogetsu (胡月), which is said to be the birthplace of Beppu cold noodles, and Ikkyu no Namida (一休の泪), which focuses on homemade noodles and soup, are recommended. The price range is reasonable at around 800 yen. (As of September 2019)
[Survey] Traveling to Japan
Recommend