5 Foods Must Eat in Okayama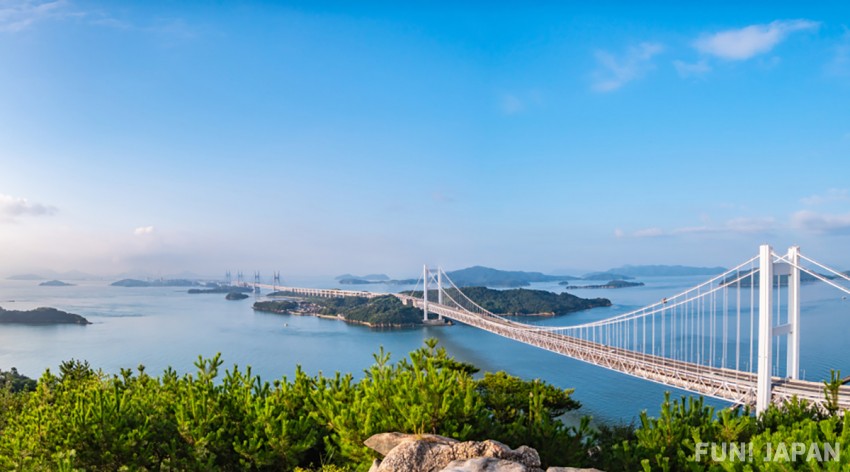 When eating at an Okayama restaurant there are local cuisines made using fresh fish from the Seto Inland Sea, as well as various local specialties which use beef and chicken. Here are the five not-to-be-missed food in Okayama.
Hiruzen Yakisoba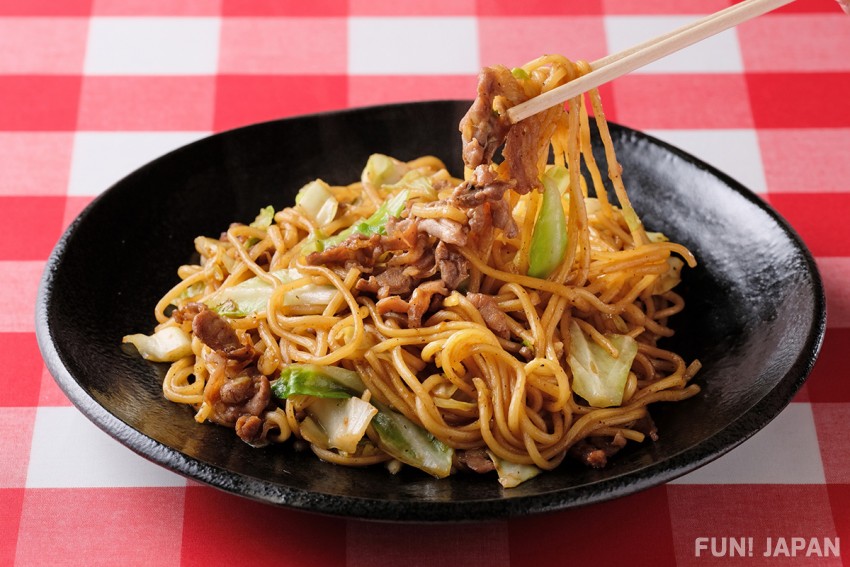 Hiruzen Yakisoba (ひるぜん焼きそば) is a famous product from an area in the northern part of Okayama called Hiruzen. It uses locally bred chicken and cabbage together with a sweet and spicy miso sauce which is eaten together with yakisoba noodles. The reason the food became some popular was thanks to a miso sauce which became popular from a local restaurant which went by the name "Masuya Shokudo" in the 1950s.
You can eat Hiruzen Yakisoba at "Yamana Shokudo (やまな食堂)", "Ramen Kougentei (高原亭)", or "YuYu (悠悠)". The price for the yakisoba alone is 650 yen, if you want it as a set then it is 850 yen. Furthermore depending on the store you eat it at the arrangement of ingredients slightly differs so please enjoy the different meals! (As of September 2019)
Okayama Barazushi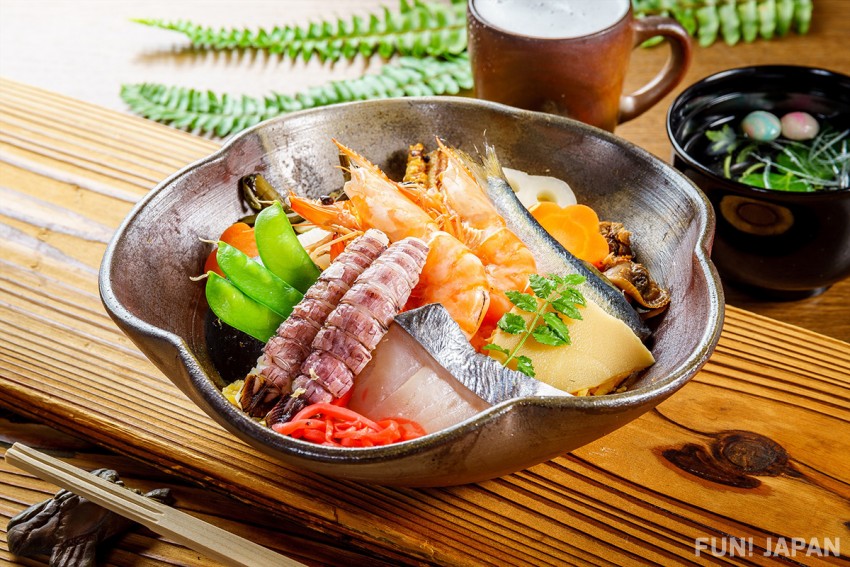 Okayama Barazushi (岡山ばらずし) uses fresh fish from the Seto Inland Sea and local seasonal vegetables. It uses vinegared rice with a range of different colorful fish and vegetables. This kind of local sushi has been around since the 1600s. Back in those times due a new law which was created by the current ruler of the land the people could only have one bowl of soup and one side dish, they created this sushi as their "one side dish".
If you want to eat this Okayama sushi, then you can visit the stores within JR Okayama Station such as "Azumasushi (吾妻寿司)" or if you're in the city; "Kidoairaku (喜怒哀楽)" or Yozushi (夜寿司)". For a reasonable price of 1,600 yen to eat a good amount of freshly prepared sushi with various different fresh fish and vegetables. (As of September 2019)
Shrimp Meals - Ebimeshi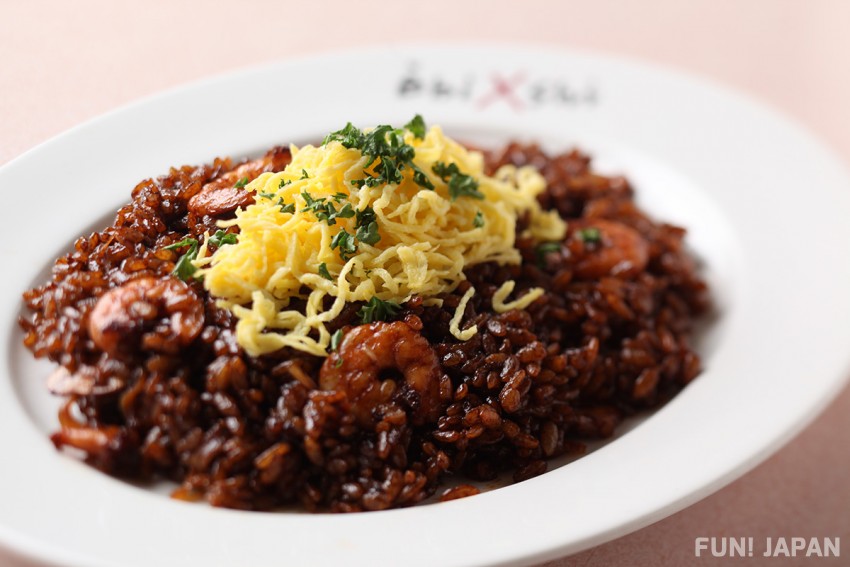 "Ebimeshi (えびめし)" which is food made using shrimp, is something that can be called the soul food of Okayama. One of the most noticeable things about ebimeshi is the dark rice color that comes with the sauce that is heated up alongside chahan (fried rice). It becomes dark because it is using caramel sauce alongside ketchup as well as various spices. The flavor is a mild spicy yet sweet type.
There are 3 different stores which you can eat Ebimeshi at in Okayama which are "Ebimeshiya (えびめしや)", or maybe visit "Lunch & Beer SUN" inside of JR Okayama station which is quite famous and also offers this dish. The price usually sits at around 700-800 yen. (As of September 2019)
Tsuyama Hormone Udon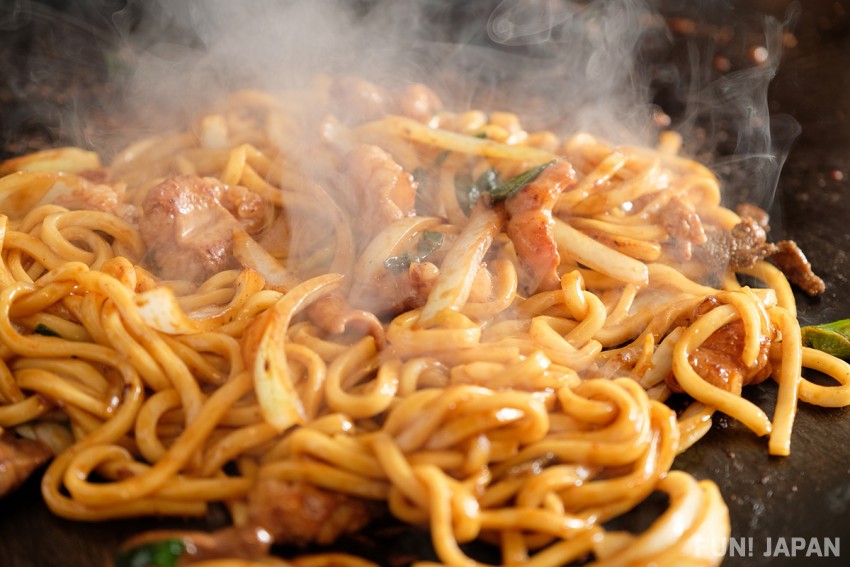 Tsuyama Hormone Udon (津山ホルモンうどん) is a local specialty of the castle city Tsuyama which sits in the northern part of Okayama. It uses a cow's hormones together with fried udon noodles alongside a soy sauce and miso sauce. A cow's hormones are some of it's internal organs which are rich in nutrients and have a unique taste and feel when being eaten.

There are over 20 restaurants that offer this dish in Tsuyama city. Just a few of the more famous include "Hashino Shokudo (橋野食堂)", "Okonomiyaki Mie (お好み焼き三枝)", "Kuishinbo (くいしん坊)" and others which offer this famous local specialty. One serving of this costs around 800 yen with a refill costing an extra 100 yen totaling 900. (As of September 2019)
Shino Udon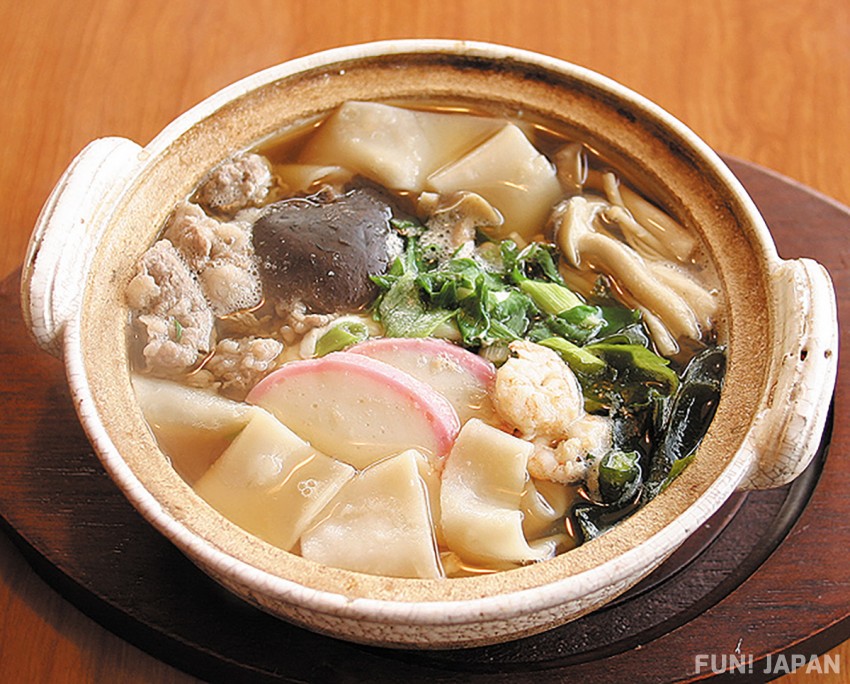 Shino Udon (しのうどん) is a famous udon from the Tamashima district of Kurashiki City. It is said to be the udon that the trainee monks ate from 1700~1800 at the Entsuji (temple). It's biggest characteristic are the thick noodles with over 2 cm in girth and 1 cm in length. Furthermore, depending on the store the soup they use differs meaning you can enjoy all of the different stores tastes.
If you're wanting to try Shino Udon, then Tamashima is where you want to be. You can cook your own Shino Udon at the table at "Ryokanso (国民宿舎 良寛荘)" or try a curry flavored shino udon at "Teuchi Udon Zo (手打ちうどん 蔵)" which are quite popular. The price depends on the store and menu, but you can expect around 1,000 yen. (As of September 2019)
[Survey] Traveling to Japan
Recommend