Historical Architectures and the National Treasure of Usuki in Oita, Japan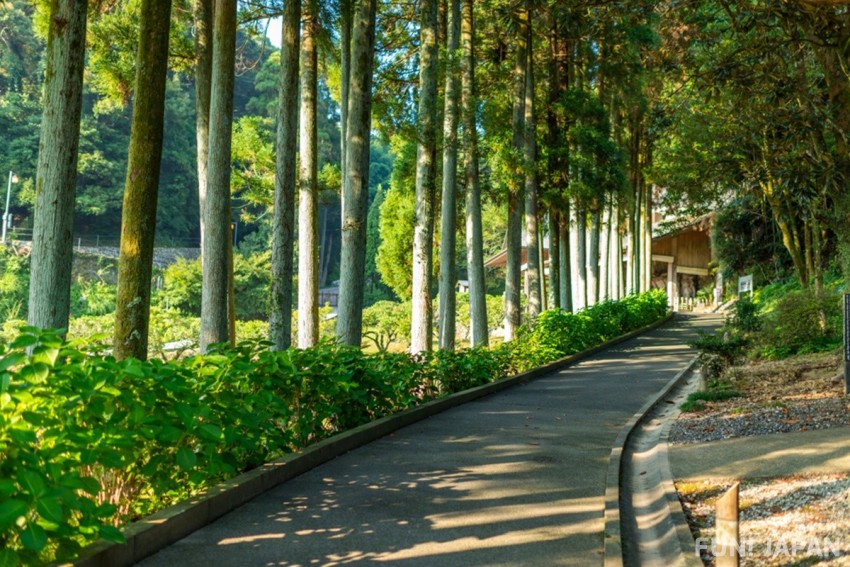 Usuki is located in the southeast Oita. This historic castle town is full of sightseeing spots such as the Usuki Castle, the residence of samurai, and the National Treasure Usuki Stone Buddhas. Let's have a look of "Usuki", a city full of history and culture! 

"Usuki" in Oita, Japan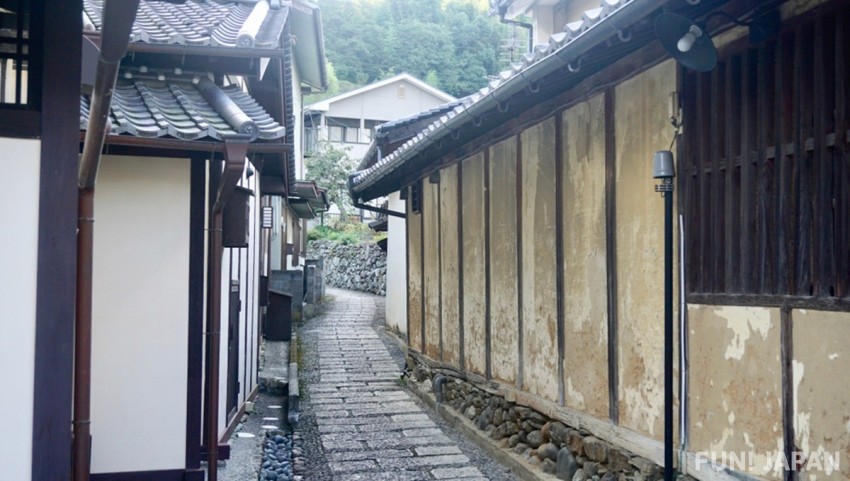 Usuki is flourished as a castle town of Usuki Castle thate was built by the famous Ōtomo Sōrin, also known as Christian Daimyo. Christian Daimyo was a powerful samurai who believed in Christianity in the Edo period. Therefore, in Usuki, you can feel the Christian culture of that time. Moreover, Usuki shows up a townscape that is like the one written down on old drawings of early Edo Period. In Usuki city, you can see many old architectures such as residences of merchants and samurai, Shinto shrines and Buddhist temples. 

The highlights in Usuki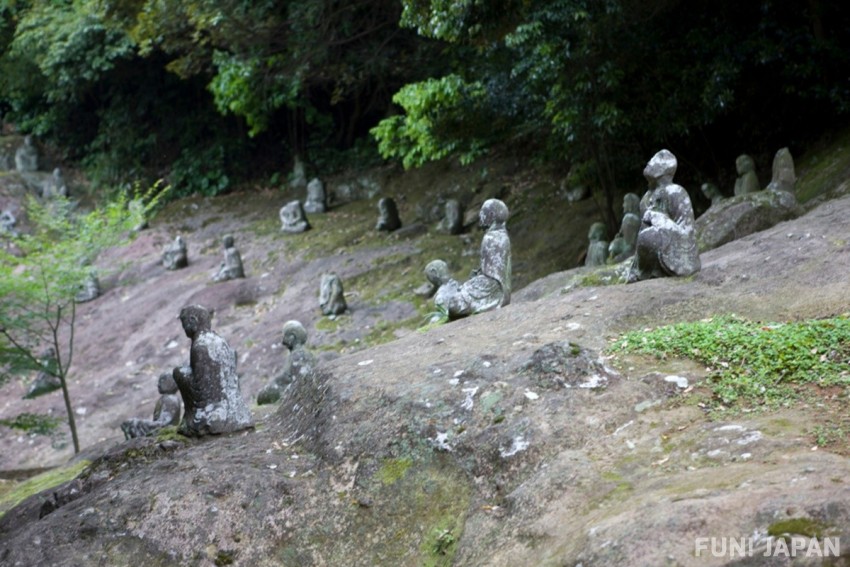 In "Usuki", a very much flourished castle town, you can see remains of many historical architects. It is full of nice highlights such as the castle and traditional Japanese buildings. A must-see is also the National Treasure Usuki Stone Buddhas.
"Usuki Castle Ruins", at where the historical architecture remains
Usuki Castle Ruins were built by Ōtomo Sōrin, a Daimyo of the Warring States period. It was then abandoned during the Meiji period, and now, it is a park at where visitors can see parts of that architectures as dry moat, temples, remains of wells, and stone walls.
Visit the prestigious "Inaba Residence"
The "Inaba Residence" is a samurai residence of a daimyo (feudal lord) built in 1902. You can see the appearance and furnishings of that ceremonious time.TA stroll in the spacious Japanese garden is absolutely relaxing and nice, too.
The National Treasure "Usuki Stone Buddhas"
Usuki Stone Buddhas is a tourist spot with as many as 60 stone Buddha statues dug in a wall of rock. It is commonly believed that it has a history of 900 years, and it is designated as a National Treasure. 

Recommended Foods in Usuki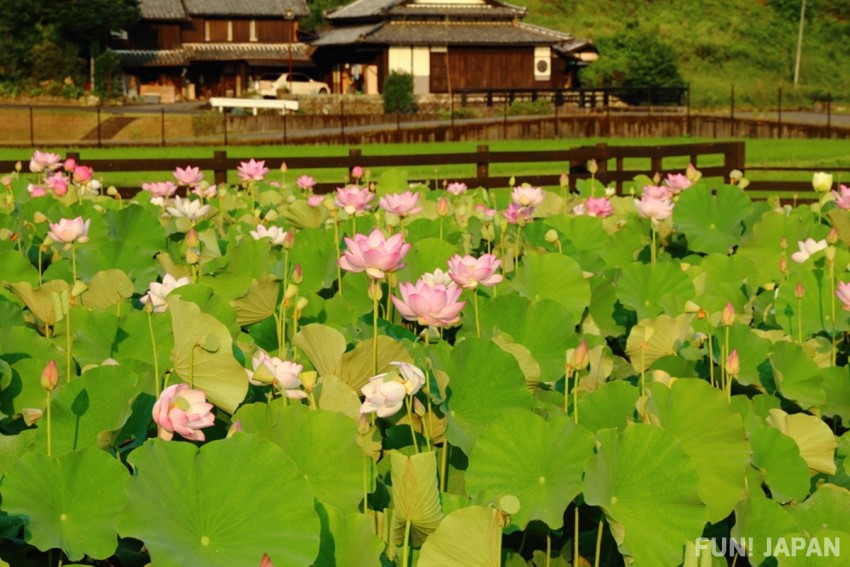 "Usuki" is a town blessed with seafood, mountain products, and organic farming vegetables. Miso, soy sauce, local sake are also famous.
Usuki fugu, the most eminent puffer fish in Japan
Usuki is famous for puffer fish and the town is dotted with shops and accommodation facilities offering dishes of pufferfish or even course meals..

Access to Usuki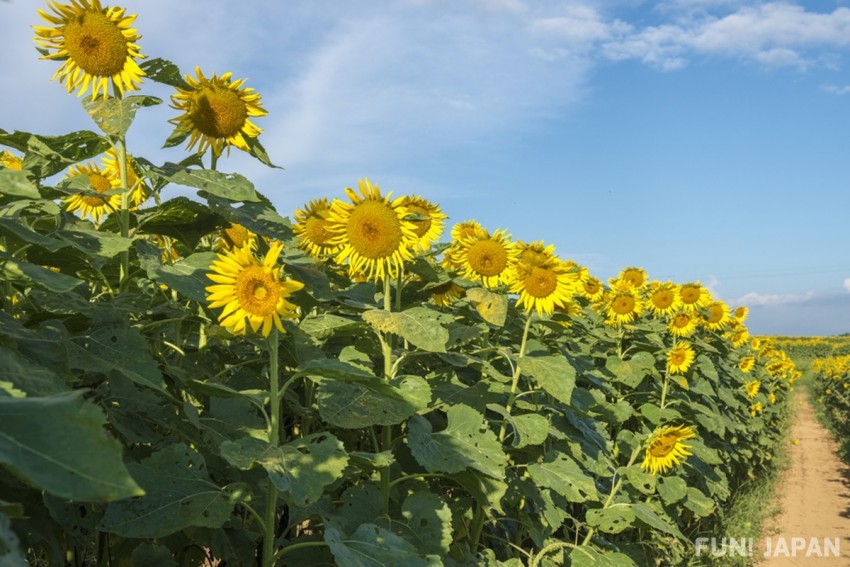 To reach Usuki from Tokyo, fly from "Haneda Airport" to "Oita Airport" (approximatively 1 hour and 45 minutes). From Oita Airport, take the Oita Kotsu Bus and get off at Oita Station (approximately 1 hour). From Oita Station, take JR and get off at Usuki Station (approximately 35 minutes by limited express).
Spot Information
Spot name:Usuki (Usuki Station)
Street Address:804-1, Fukata, Usuki City, Oita Prefecture
Access: Tokyo → [Airplane] approximatively 1 hour and 45 minutes → Oita Airport → [Bus] approximatively 1 hour → Oita Station → [JR] approximatively 35 minutes → Usuki Station
Wi-Fi :not available
[Survey] Traveling to Japan
Recommend