Highlights of Okinawa Prefectural Museum and Art Museum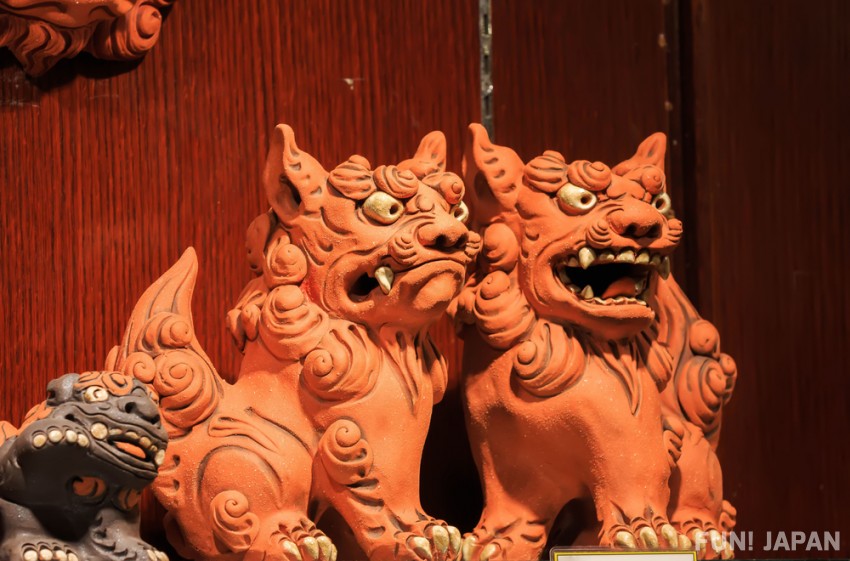 The Okinawa Prefectural Museum and Art Museum is an unusual facility located in Naha City that combines a museum and an art museum. You can learn and appreciate Okinawa's nature, history, culture, and art all at once through exhibitions of various themes.

About Okinawa Prefectural Museum and Art Museum in Naha
The Okinawa Prefectural Museum and Art Museum is a cultural facility with a unique design inspired by the castle of Okinawa. Boasting the largest collection of materials in the prefecture, as of 2018 there were approximately 100,000 items in the museum, and approximately 5,100 items in the art museums. In each exhibition room, the collections are introduced on a rotation, including regular additions.

Highlights and Things to do at the Okinawa Prefectural Museum and Art Museum
At the Okinawa Prefectural Museum and Art Museum, you can appreciate traditional Okinawan houses, Takakura, and sculptures not only in the exhibition area, but also outdoors.

In addition to the exhibition area, there are other spaces such as cafes, prefectural galleries and ateliers. Make sure to stop by the "Information Center" where you can browse and see Okinawa-related materials and videos, and the "Museum Shop" where you can find goods and traditional crafts related to the exhibitions!
Here is an introduction to the charms of the exhibitions in the museum and art museum area, which are the main attractions.
Museum Area to Learn about Okinawa's Nature, History and Culture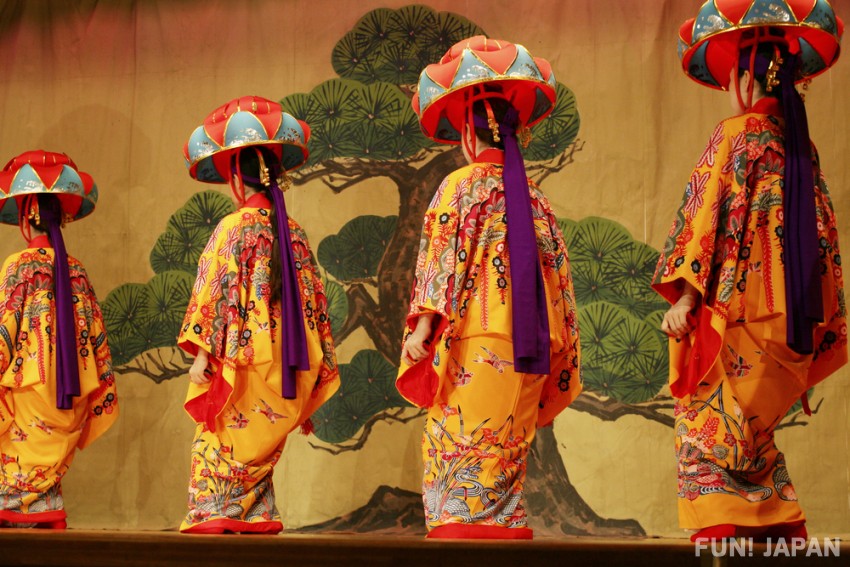 In the museum area, you can enjoy Permanent Exhibits introducing Okinawa and Special and Planned Exhibitions on interesting themes such as natural history and history of Japan and overseas.

The permanent exhibition of the museum is particularly rich. First, you can learn about the origins of the islands of the Ryukyu Islands and the nature, history, and culture of Okinawa from prehistoric times to the present day at the "General Exhibition" corner. The "Sub-exhibitions " corner is divided into five themes where you can see many valuable exhibitions of archeology, nature, arts and crafts, history, and folklore.
Also, in the "Touch and Experience Room", you can actually interact with Okinawa's toys and musical instruments linked to the contents of the permanent exhibition of the museum. You can also check the explanations and how to use them using an application with multi-language support such as English, Simplified Chinese, Traditional Chinese, Korean, etc, so be sure to check it out!
Art Museum Area that displays Okinawa's Modern and Contemporary Art Pieces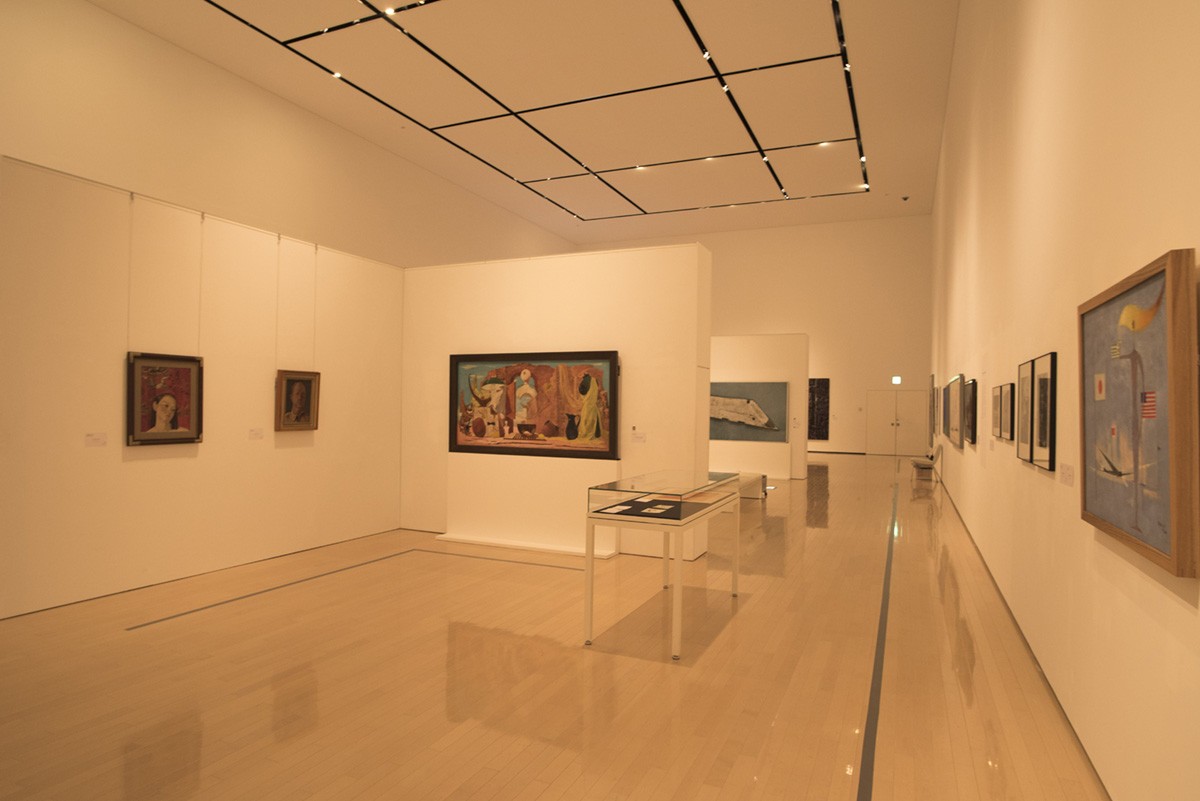 Various artworks can be appreciated in the collection galleries and the Exhibition Galleries in the art museum area. In particular, the collection gallery displays works by artists from Okinawa and Okinawa-related, as well as modern and contemporary art from Japan and other Asian countries. Exhibits vary depending on the theme, but they range from paintings, sculptures, prints and photographs.

Win Limited Goods! Great-Value Campaign at 

Okinawa Prefectural Museum and Art Museum


The Okinawa Prefectural Museum has a Gacha (capsule-toy) campaign where you can win limited goods with a stub of "Okinawa Churaumi Aquarium" or "Shuri Castle Park". You can turn a Gacha once per stub. The prizes range from tote bags with Okinawa maps, Shuri Castle postcards, aquarium stickers and notebooks.


Also, if you present a stub to "Okinawa Churaumi Aquarium" or "Shuri Castle Park", the admission fee for the permanent museum exhibitions and the art museum collection exhibitions is discounted.
Okinawa Prefectural Museum Business Hours and Ticket Prices
The business hours of the Okinawa Prefectural Museum vary depending on the day of the week, from 9:00 - 18:00 on Tuesdays, Wednesdays, Thursdays and Sundays, and 9:00 - 20:00 on Fridays and Saturdays. The last entry on any day is 30 minutes before closing.

Closed days are every Monday. If Monday is a public holiday, transfer holiday, or June 23rd, it is opened and the next weekday will be closed instead. Furthermore, it is also closed during the maintenance period and the year-end and New Year holidays.
The admission fee is 530 yen per adult for the museum permanent exhibition, and 400 yen per adult for the art museum collection exhibition. Special exhibitions have special rates each time. (As of August 2019)
How to get to Okinawa Prefectural Museum and Art Museum
To get to the Okinawa Prefectural Museum and Art Museum, use the Okinawa City Monorail "Yui Rail" or bus from Naha Airport Station.

When using "Yui Rail", ride to the nearest station "Omoromachi Station" for about 19 minutes, and after getting off, it is about 10 minutes on foot.
When taking the bus, it is about 30 minutes to "Omoromachi 3-chome" bus stop, which is the nearest bus stop, and it is about 5 minutes away on foot from there.
Spot information
Spot name: Okinawa Prefectural Museum and Art Museum



Street address: 3-1-1 Omoromachi, Naha City, Okinawa Prefecture 900-0006
Access: 

Naha Airport Station → [Okinawa City Monorail Yui Rail] about 19 minutes → Omoromachi Station ... about 10 minutes on foot
Naha Airport Station → [Ryukyu Bus] about 30 minutes → Omoromachi 3-chome Bus Stop ... about 5 minutes on foot

Wi-Fi: Unavailable
Language: English, Chinese (simplified), Chinese (traditional), Korean (museum pamphlet) 
English, Chinese, Korean, Spanish (voice guide)
Ticket Purchase: At acceptance
Credit cards: Visa, Master Card (Museum shop only)
[Survey] Traveling to Japan
Recommend