Cape Hedo: A Scenic Cape at the Northernmost Tip of the Main Island of Okinawa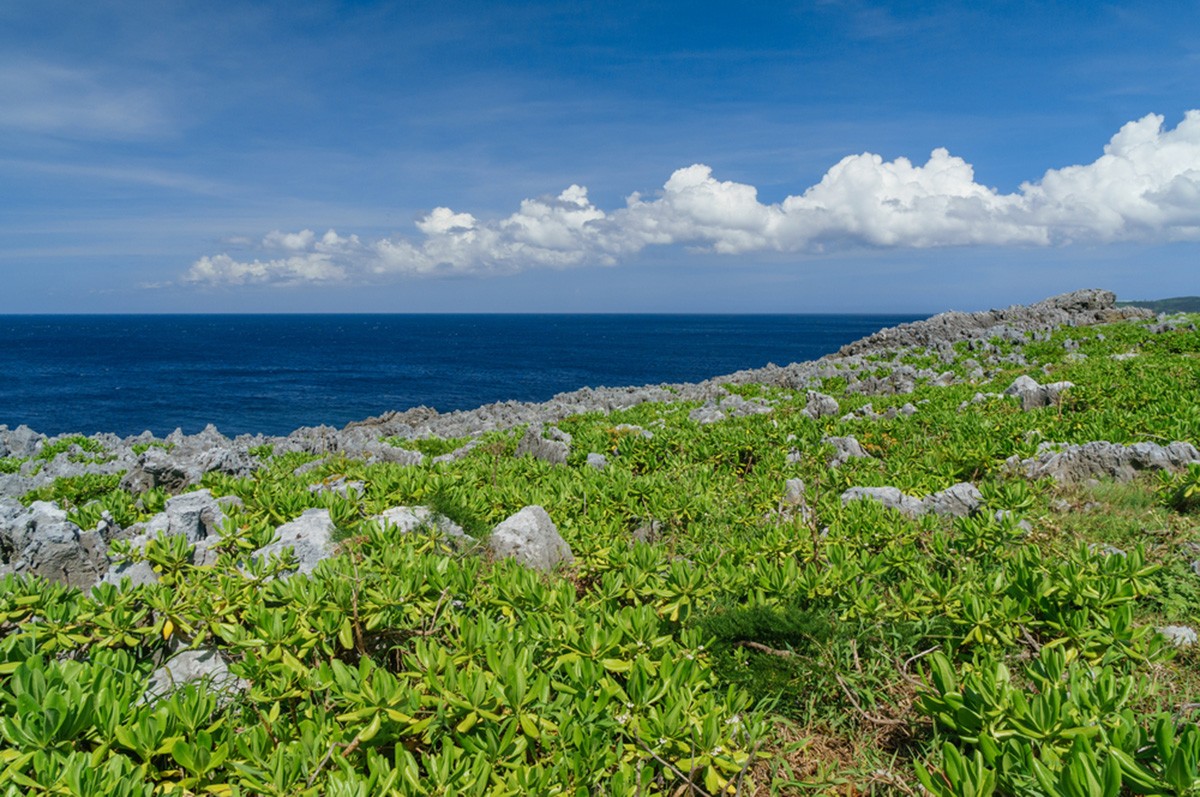 Cape Hedo (Hedo Misaki) is a cape located on the northernmost tip of the main island of Okinawa. The scenery of the two seas hitting the cliffs is amazing. In good weather, you can see Yoron Island in Kagoshima Prefecture across the sea.
Overview and History of Cape Hedo (Hedo Misaki)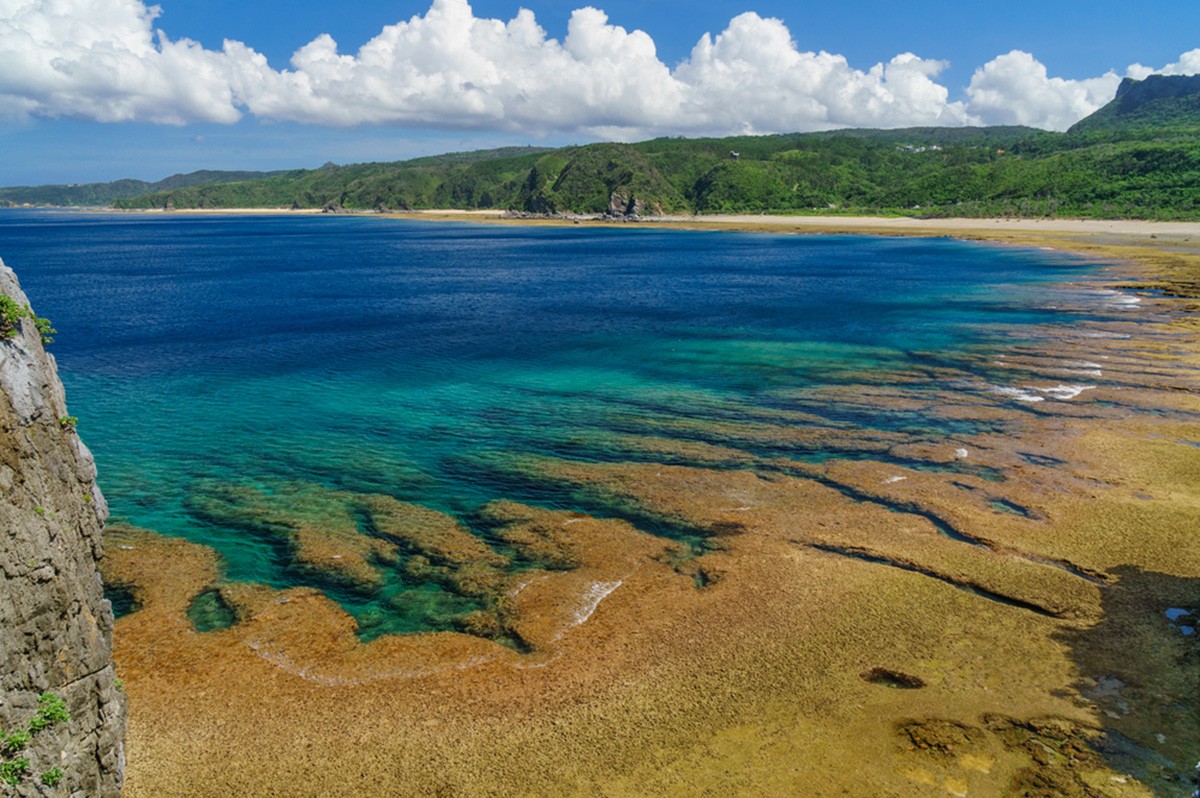 Cape Hedo is a scenic spot in a vast park called Yanbaru National Park in the northern part of the main island of Okinawa. There is a promenade at the cape, which is designed to make sightseeing easier.
Cape Hedo is also the place where the "bonfire rallies" was held in hopes of it returning to the mainland of Okinawa. Therefore, there is a "Japan Motherland Return Struggle Monument" on the cape. This is a monument built in 1976, four years after Okinawa was returned to Japan from the United States.
Highlights of Cape Hedo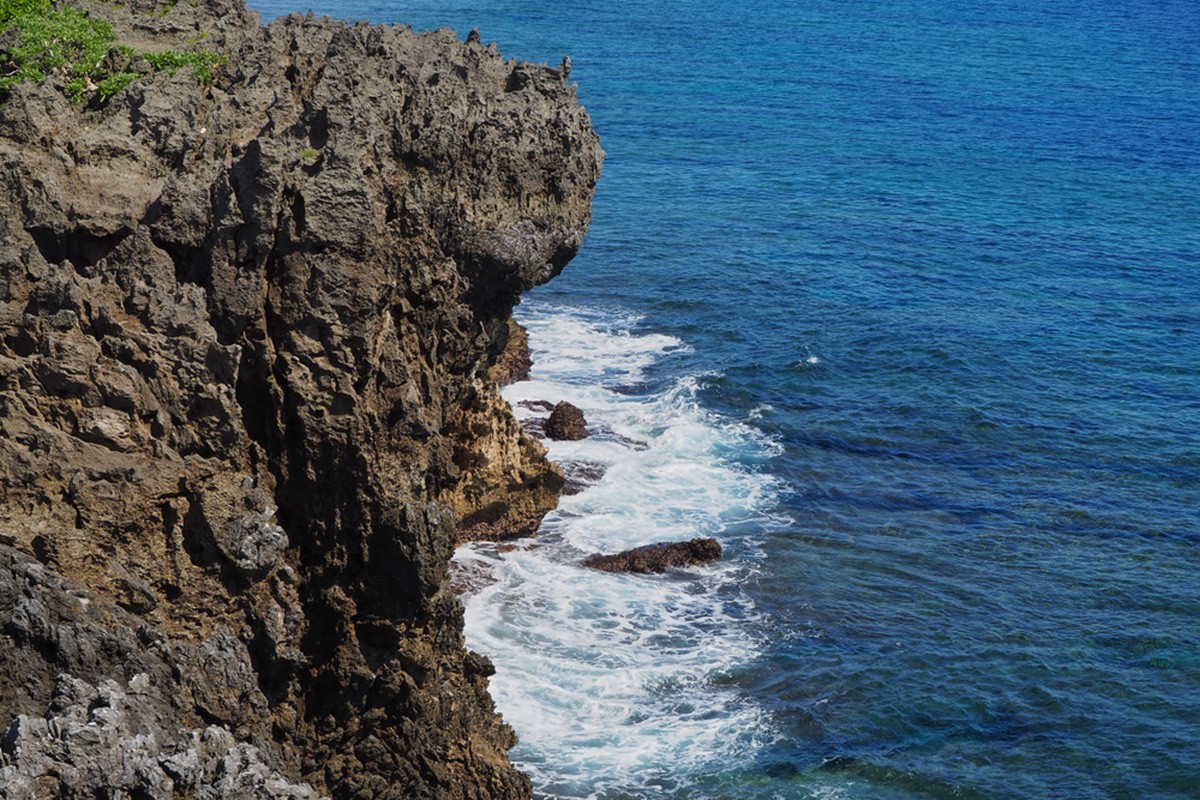 The highlight of Cape Hedo is the spectacular scenery created by the sea and cliffs. You can only experience this kind of rough waves hitting the cliffs and the splashing here. And on a clear day, you can see the remote island of Yoron in Kagoshima Prefecture.

In addition, at the corner of Cape Hedo is the Cape Hedo Tourist Information Center HEAD LINE. On the first floor of the facility is a guide for tourist information about the three villages of Yanbaru: Kunigamison, Ogimison, Higashison, and also local information such as history, culture, nature, etc. The second floor has a magnificent view of Cape Hedo from the outdoor terrace and indoor cafe.
Let's Check Out Sightseeing Spots around Cape Hedo
There are many great sightseeing spots around Cape Hedo. They are within walking distance, so be sure to stop by.

The Yanbaru Kuina Observatory with Impressive Monuments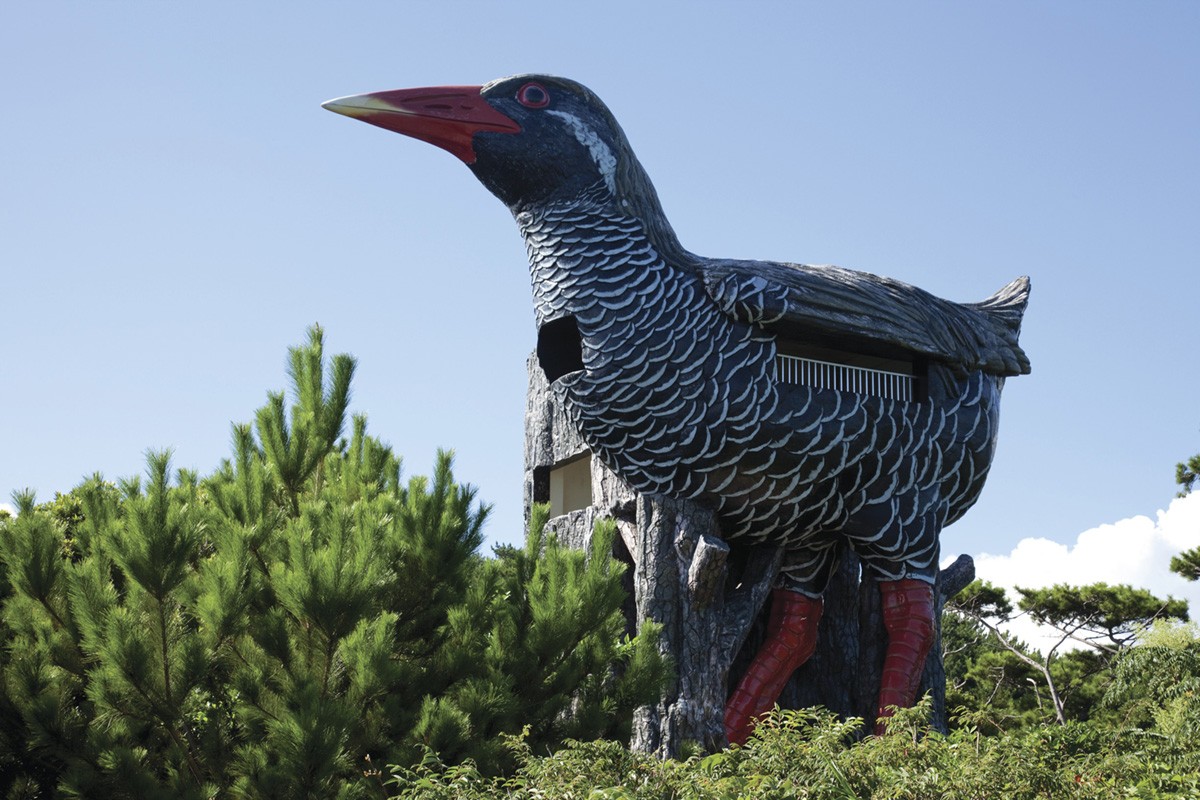 Yanbaru Kuina Observatory is an appreciation spot on a mountain a little ways away from Cape Hedo with a motif of "Yanbaru Kuina", which inhabit only in so-called "Yanbaru" in Okinawa. There are several observation spots on the 11.5-meter high observation deck. You can get a panoramic view of Cape Hedo from each observation spot.

Okinawa's Leading Power Spot used as a Film Site: "Daisekirinzan"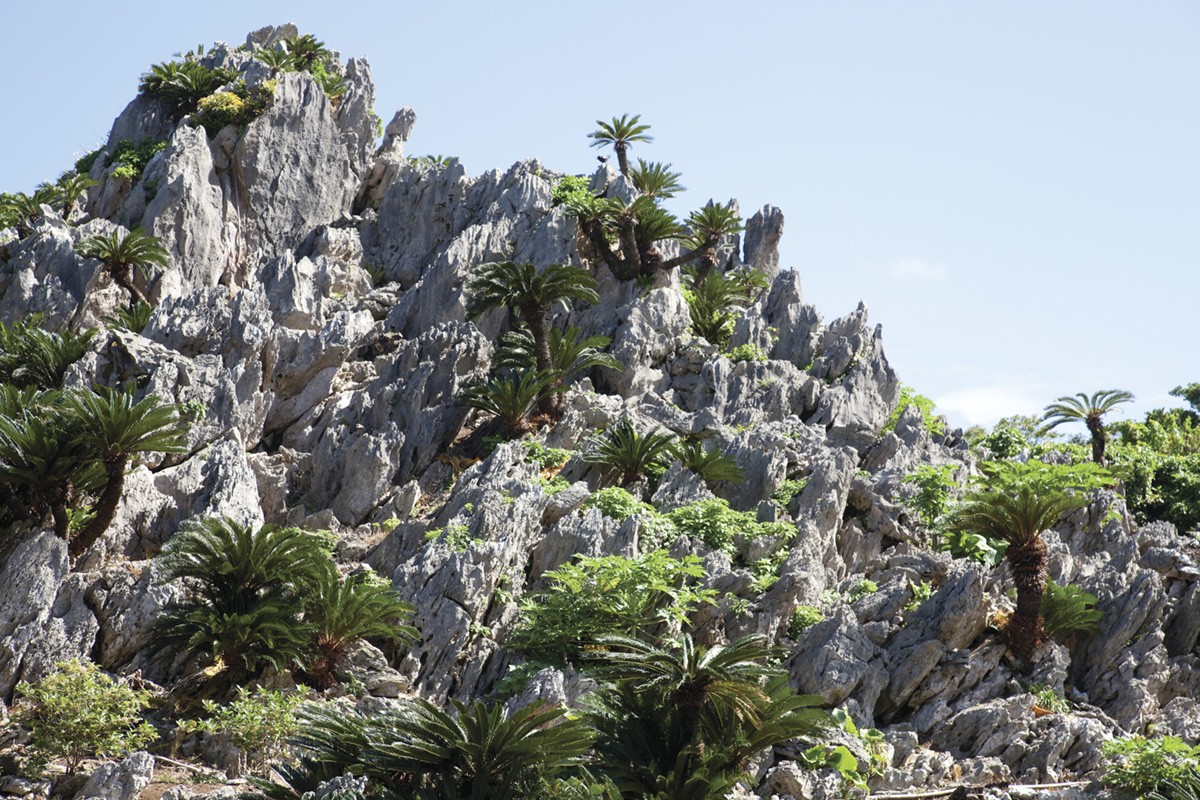 Daiseki Rinzan is a trekking spot located about 30 minutes on foot from Cape Hedo. There are three trekking courses and mainly divided into two types, the "Rock and Ocean Course" which includes Churaumi Ocean View Trail and Wonder of Rocks Trail allows you to experience steep rocks and a 250 million-year-old terrain, while the "Yanbaru Forest Course" which is Subtropical Forest Trail allows you to appreciate subtropical trees such as huge banyan trees and 60,000 cycads, which are rare.

Daiseki Rinzan is also a spot that is often used as a location for magazines, promotional videos, TV and movies because of its beautiful and mysterious landscape.
Access to Cape Hedo
To get to Cape Hedo from Naha City, first aim for the "Nago Bus Terminal". If you get on route 67 from Nago Bus Terminal, you will arrive at the Hedona Bus Terminal in about an hour. From Hedona Bus Terminal, take a village bus and get off at Cape Hedo. The journey takes about 35 minutes.
Spot information
Spot name: Cape Hedo (Hedo Misaki)



Street address: Hedo Kunigami, Kunigami District, Okinawa 905-1421
Access: Naha Bus Terminal → [Highway Bus] approx. 1 hour 30 minutes → Nago Bus Terminal → [Route Bus] approx. 1 hour → Hedona Bus Terminal → [Village Bus] approx. 35 minutes → Cape Hedo
Wi-Fi: Available
Language: Japanese Only
Credit cards: No credit cards accepted
[Survey] Traveling to Japan
Recommend