Shikinaen: Okinawa's World Heritage with a "Round-Trip Garden" where you can Enjoy Various Scenery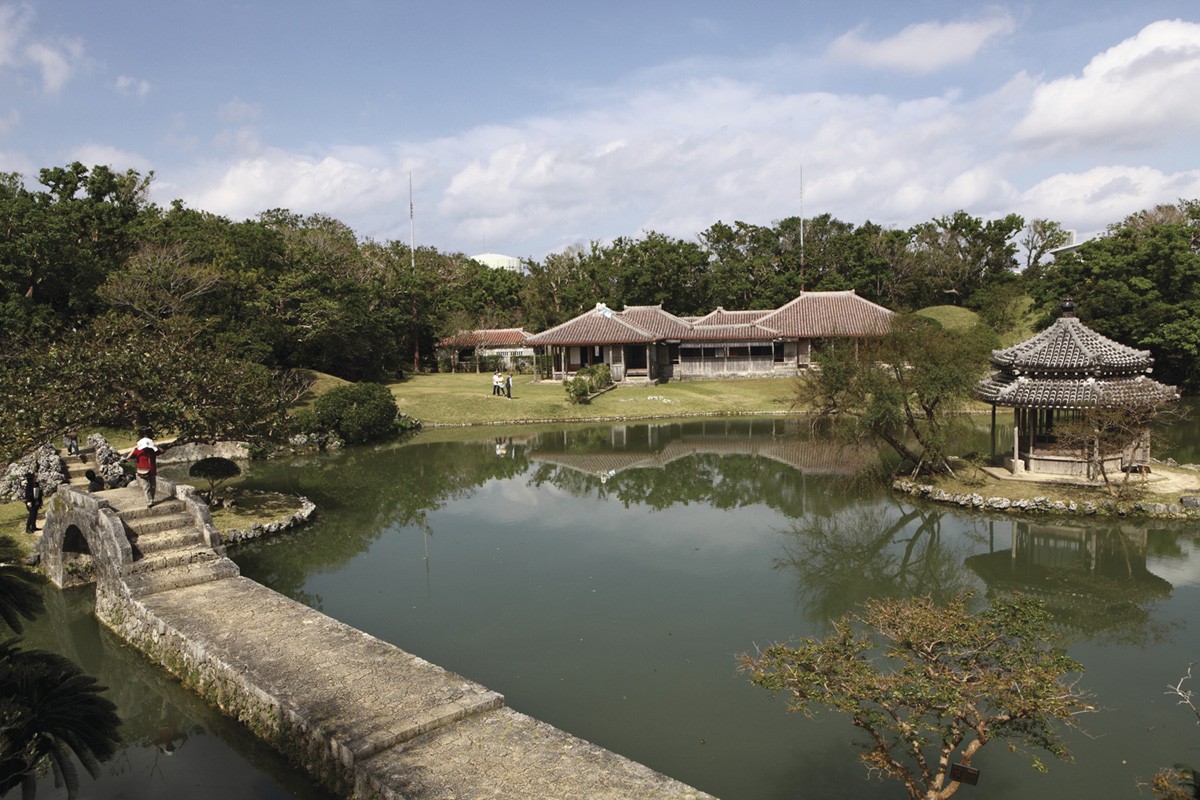 Shikinaen Garden is a royal garden in Naha, Okinawa. It is also famous as a valuable spot that was registered as a UNESCO World Heritage Site in 2000 as a "Gusuku Sites and Related Properties of the Kingdom of Ryukyu".

In the park, you can see seasonal flowers such as cherry blossoms and plums as well as things such as houses and gates.
About Shikinaen Garden
Shikinaen was a garden of the Ryukyu royal family built in 1799, and was mainly used for entertainment such as the king's villa and foreign messengers. Although most of the buildings in the park were destroyed by the 1945 Okinawa War, they were restored from the late 1970s to the 1990s and became what it is now.

In addition, Shikinaen is a "round-trip garden" that combines Chinese, Japanese and Ryukyu styles. A round-trip garden is a garden style designed to bring a love for the scenery around the pond. At Shikinaen, there are buildings and plants lined up around the pond, and you can see the seasonal changes of Japan.
Highlights of Shikinaen Garden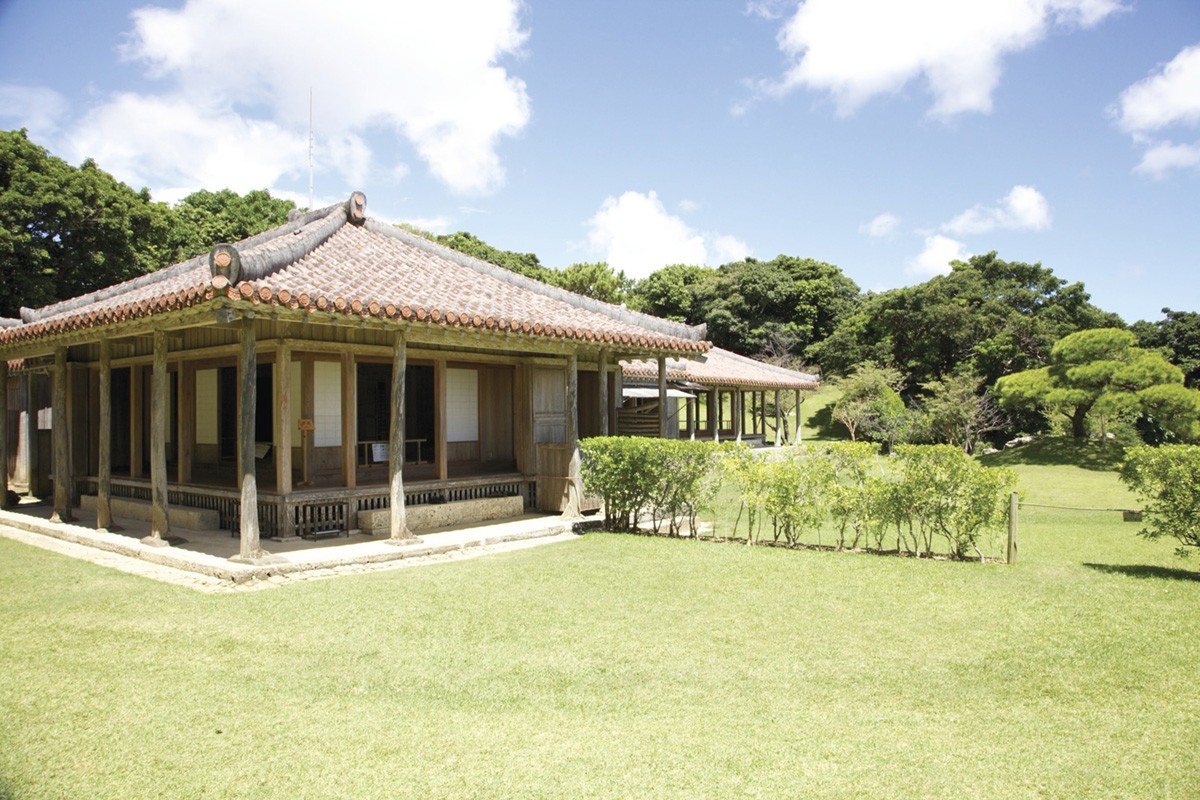 Shikinaen is famous for its nature such as buildings and plants that spread around the "Shinjiike" pond. Here are some recommended spots.

Beautiful Scenery from the Main Gate to the "Shinjiike"
There is a stone pavement made of "Ryukyu limestone" made from cocoons and shells when passing through the main gate of Shikinaen. Around the stone pavement, cherry blossoms and plums are in full bloom, as well as Okinawa-specific trees such as Ryukyu pine and powder-puff tree (Barringtonia racemosa).

"Udun": Characterized by its Old-Fashioned Architectural Style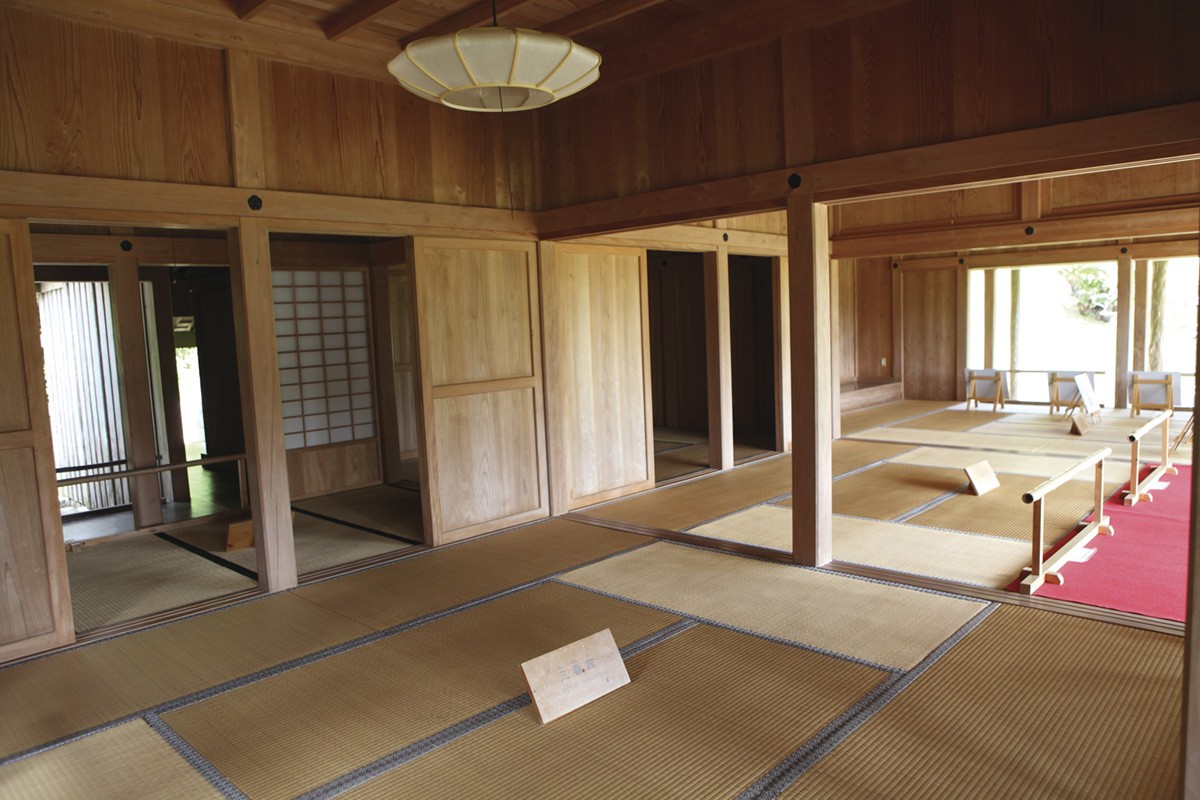 The "Udun" on the banks of Shinjiike is a traditional house that was once used as a guesthouse. The red tiled roof that is unique to Ryukyu is a characteristic, and the contrast with the surrounding greenery is beautiful. The site area is approximately 160 tsubo (pyeong) and has 15 rooms including a kitchen and tea room. You can also tour the inside of the house. Let's take a closer look at Okinawa's unique architectural style.
Spring Water Flowing in the Pond of Shikinaen : "Ikutokusen"'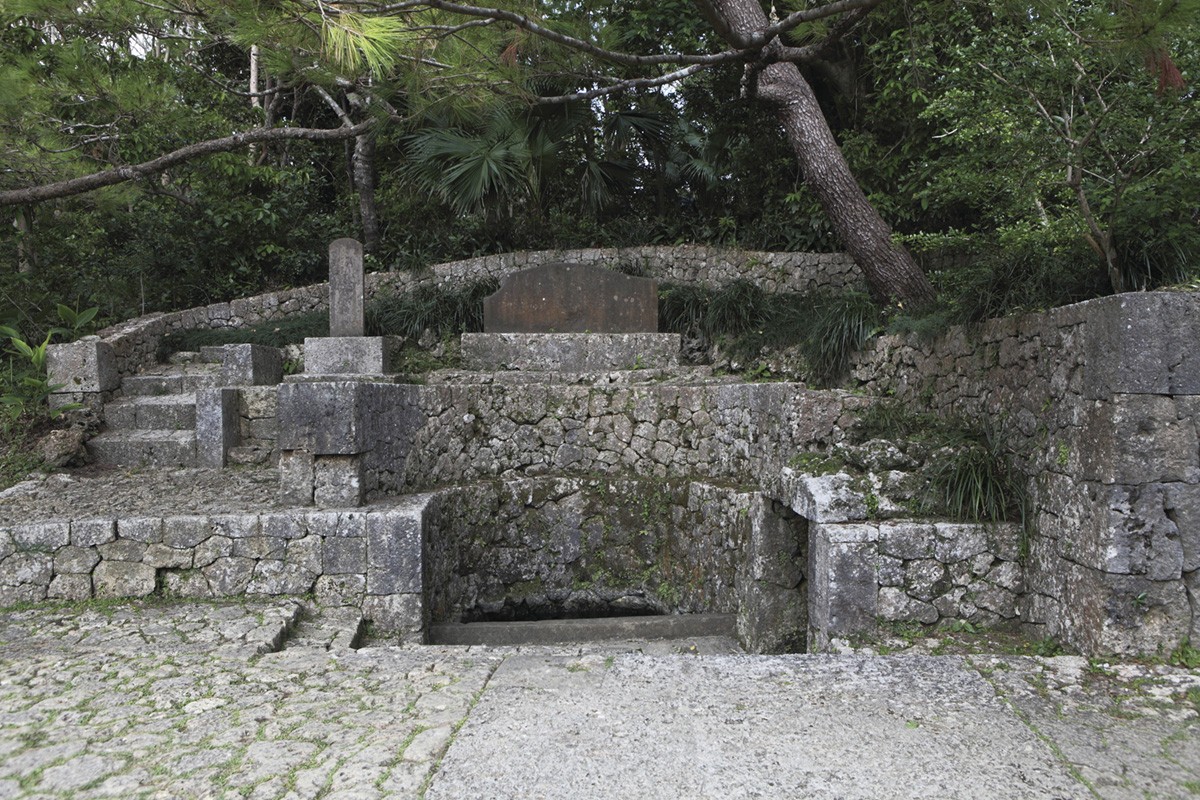 Ikutokusen is one of the water sources that flow through Shikinaen Garden, and it is still a precious place where spring water continues to flow. In addition, Ikutokusen itself has been designated as a national natural monument as the birthplace of the algae named "Shimachisujinori" which is also designated as natural monument. 

Kankodai: Where you can see the City View of Naha
"Kankodai" is a viewing space designed in the best view of Shikinaen. You can overlook the cityscape and rural scenery of the southern part of the main island of Okinawa. In addition, there is a banana garden near the observatory, and you can see how bananas and plums are grown.

Business Hours and Fees of Shikinaen
Shikinaen's business hours vary depending on the season, from April to September is 9:00 - 18:00, and from October to March is 9:00 - 17:30. The admission deadline is 30 minutes before the end of the day. The regular holiday is Wednesday (when Wednesday is a public holiday or "Commemoration Day" which is June 23, it will be closed on the next day).

The entrance fee of Shikinaen Garden is 400 yen per adult. (As of August 2019)
How to get to Shikinaen
To go to Shikinaen, use the bus is recommended. Buses can be used on multiple routes, but here are the easiest routes.

First, take the Yui Rail from Okinawa Naha Airport and get off at Yui Rail Prefectural office station in about 12 minutes. Then, walk about 3 minutes to Prefectural hall north gate (Kencho-kitaguchi) bus stop, and get on "Naha Bus no. 4" heading to Shikinaen-mae bus stop. The bus takes about 20 minutes. It is a 1-minute walk from Shikinaen-mae bus stop to Shikinaen.
Spot information
Spot name: Shikinaen



Street address: 421-7 Maji, Naha City, Okinawa Prefecture 902-0072
Access: Okinawa Naha Airport → [Yui Rail] approx. 12 minutes → Prefectural office station → approx. 3 minutes on foot → Prefectural hall north gate (Kencho-kitaguchi) bus stop → [Naha Bus no. 4] approx. 20 minutes → Shikinaen-mae Bus Stop ... approx. 1 minute walk
Wi-Fi: Available
Language: English
Ticket Purchase: At admission
Credit cards: No credit cards accepted
[Survey] Traveling to Japan
Recommend