Ocean Expo Park, an Integrated State-Run Park in Okinawa with an Aquarium and a Botanical Garden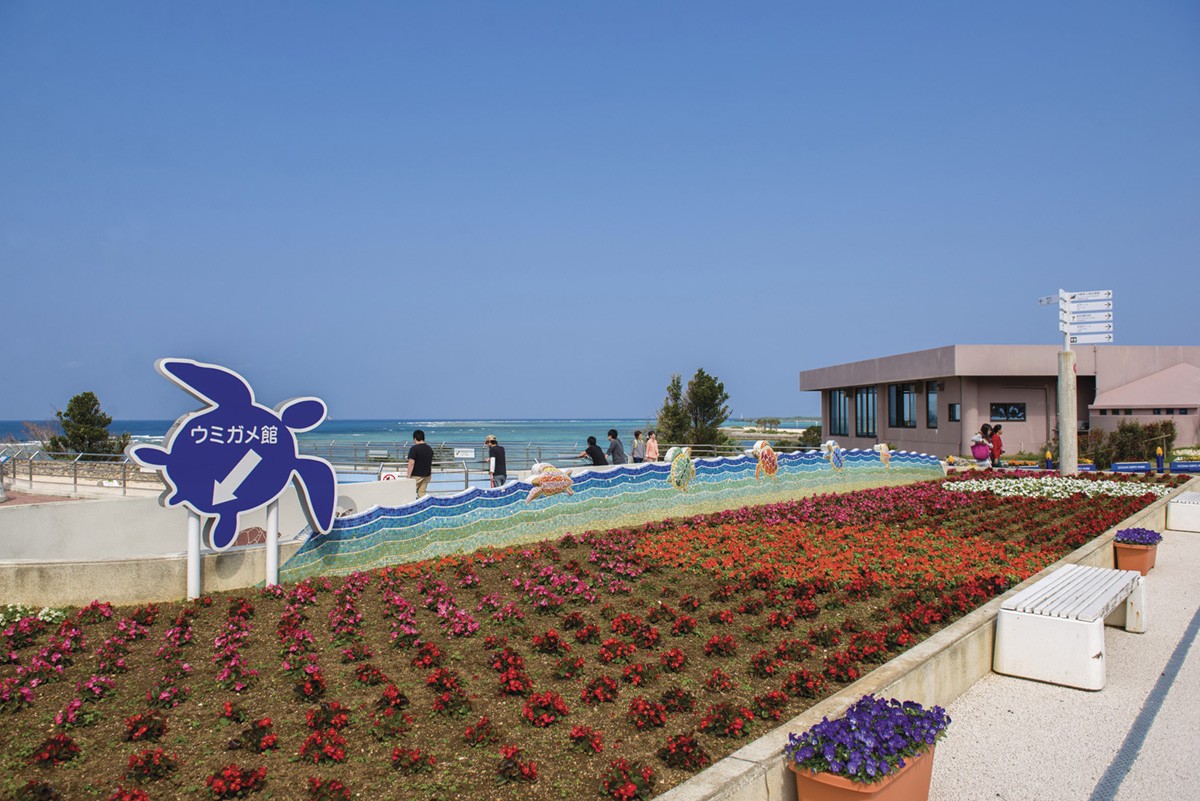 Ocean Expo Park is a highly rated tourist spot in Okinawa. It is at the waterfront of Motobu-cho, Kunigami-gun. In the park are a wide range of amusement facilities including the world largest aquarium, "Okinawa Churaumi Aquarium", and Oceanic Culture Museum & Planetarium. Its dolphin show at the pool right in front of the magnificent ocean is very much impressive and popular as well. 

About the Ocean Expo Park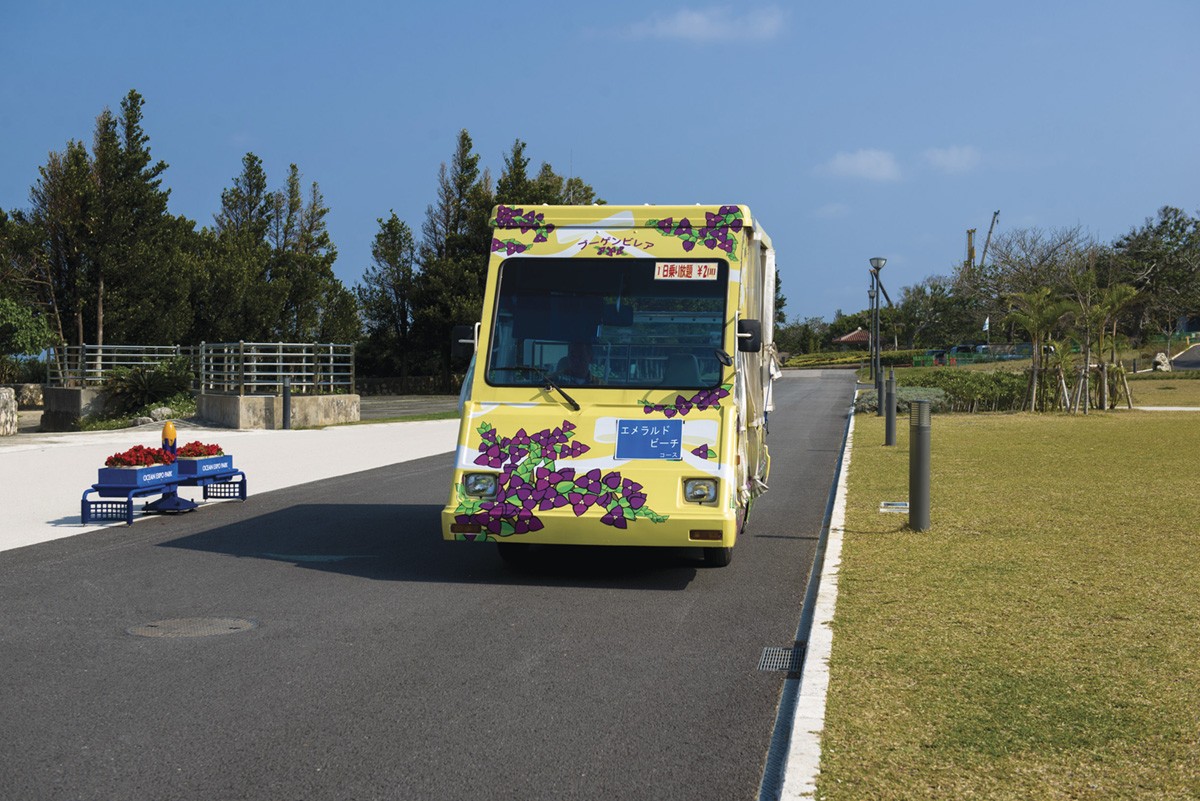 Ocean Expo Park was established in 1976. It is a state-run park as large as 77.2ha. It is divided into three main areas- "Ocean Area", "Flower and Greenery Area", and "History and Culture Area", all are with different themes and facilities. Visitors can pay extra and enjoy its trolley service to move around in the park so as to save time for fun. 

Attractions of Ocean Expo Park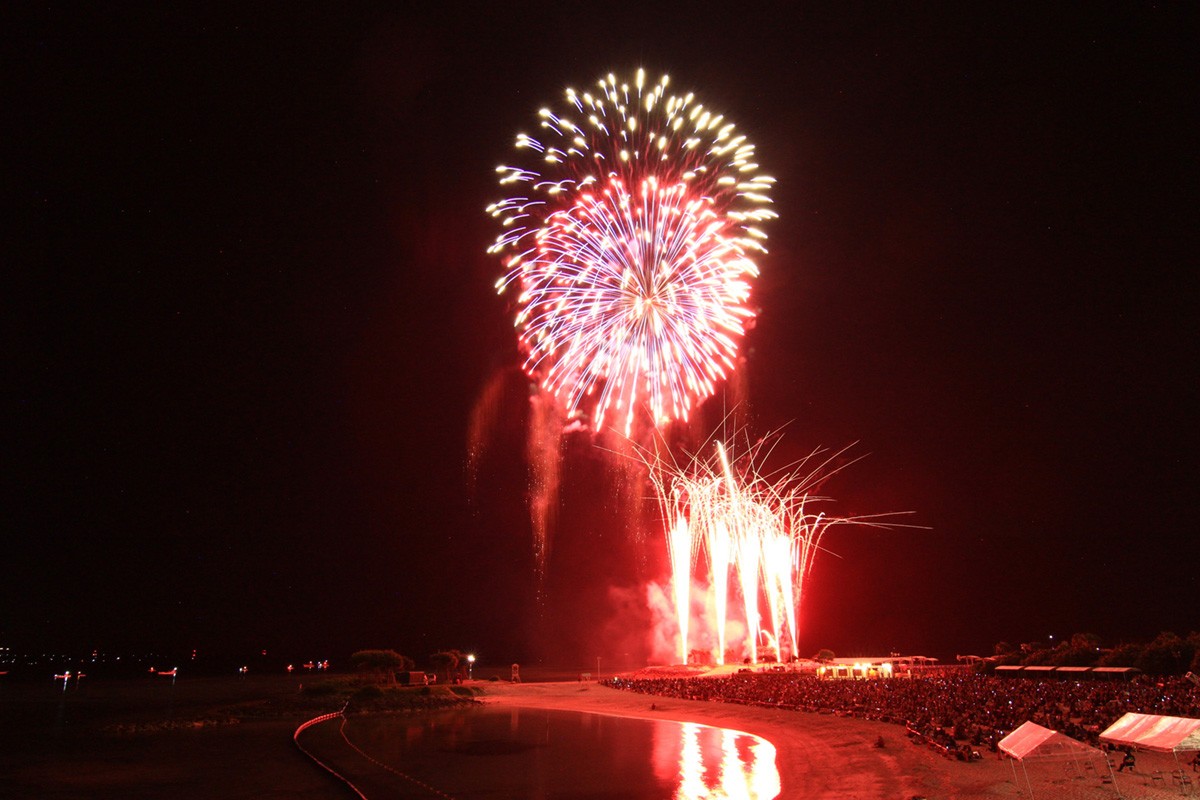 Ocean Expo Park has a wide range of sightseeing facilities, not to mention restaurants and souvenir shops for visitors to enjoy a whole, fruitful day. Besides, it has various events and interactive workshops throughout the year like fireworks festival in summer and night aquarium in winter…these make the park equally fun in any seasons. Now, let's look at some features of the different areas and their recommended spots.
"Ocean Area"- with a Large Number of Popular Spots like"Okinawa Churaumi Aquarium"
The "Ocean Area" is a spot to meet with the marine lives. At "Okinawa Churaumi aquarium", there are as many as 21,000 marine lives of 740 spices. A must see is the huge tanks with big living exhibits like whale shark, manta, as well as the migratory fishes from the waters of Kuroshio current. Their free swims are simply impressive. (As of August 2019)

Moreover, there is a "Manatee Pool" to see the elegant swim, and a "Sea Turtle Pool" to see different kinds of turtles in the Okinawan waters. You do not want to miss it.

Extend your visit to the seaside "Emerald Beach" for its greenish sea and white sand, which is a splendid and nice beach for swimming from April to October.  
Flower and Greenery Area - Watching Various Plants Such as in "Tropical Dream Center"
Centering on the "Tropical Dream Center" and the "Tropical & Subtropical Arboretum", the "Flower and Greenery Area" is a nice place to get close to plants in any seasons. For instance, a representative spot is the green house in the "Tropical Dream Center" with over 2,000 orchids. It is open throughout the year, which ensure a relaxing walk surrounded by sweet fragrance and air from the south, along with the colourful orchids in violet and pink, and other special flowers and fruit trees.   
Besides, visitors can also walk a bit further to the "Sunset Square" for the breathtaking views in sunset and a spirit-soothing walk. Calm your mind and draw in the tranquility of the splendid surrounding there!

"History & Culture Area"- Get to Know the Historical Stories and Oceanic Culture of Okinawa at "Traditional Okinawa Village and Omoro Arboretum"
The History & Culture Area is centered on "Traditional Okinawa Village and Omoro Arboretum" and "Oceanic Culture Museum Planetarium". Firstly, "Traditional Okinawa Village and Omoro Arboretum" is a representation of Okinawa in 17th -19th century for visitors to stroll around villages of traditional residence houses, embrace the music of Sanshin (Okinawan musical instrument), and dance activities. It just gives a taste of typical Okinawa.  

Furthermore, the "Oceanic Culture Museum" is a cultural facility to give information about the history and traditional culture of marine tribes in the areas of Pacific Ocean including Okinawa. Exhibits include large canoe and daily life tools in different areas, which are all definitely fun to learn more. There is also a planetarium offer a glittering starry sky on its dome screen. Do not miss it out! 
Opening Hours and Admission Fees of Ocean Expo Park
Ocean Expo Park has different opening hours for different zones, and in different period. First, all areas except the aquarium open at 08:00– 19:30 in March - September, and at 08:00 – 18:00 in October - February. The aquarium and its related facilities opens at 08:00 – 20:30 in March – September, and at 08:00 – 19:00 in October - February. Be mindful that the opening hours of subareas and sightseeing spots inside may vary. 
 The park and its facilities are closed for 2 days on the first Wednesday in December and its following day.

No entrance fee for Ocean Expo Park, but admission fee is required at different facilities- 1,850 yen (adult) for Okinawa Churaumi aquarium, 760 yen (adult) for Tropical dream Center, and 190 yen (adult) for Oceanic Culture Museum.(As of Aug 2019)

How to Get to Ocean Expo Park
Ocean Expo Park is easily accessible by different ways. Bus is a nice choice if you were going from Naha Airport as there are multiple routes with direct access to the park without transit. "Yanbaru Express Bus" is particularly great for the number of bus per hour, no reservation is needed. From the airport through the "Yanbaru Express bus", it takes around 2 hours and 20 minutes to reach the "Kinen Koen Mae" (Memorial Park) bus stop. The park is right next to the bus stop.  

Spot information
Spot name: Ocean Expo Park
Address: 424 Ishikawa, Motobu-cho, Kunigami-Gun, Okinawa 905-0206
Access: Naha Airport→ [Yanbaru Express Bus] approx. 2hrs 2mins→ Kinen Koen Mae (memorial park) bus stop. The park is right next to the bus stop
Wi-Fi: Available(Okinawa Churaumi aquarium Churaumi Free Wi-Fi at 4 spots- (Haisai Plaza, Tropical Dream Center, Churaumi Plaza, Dolphin Pool
Language: English, Chinese, and Korean
Ticket Purchase: At ticket booth at the entrance
Credit cards: VISA, MasterCard, JCB, AMERICAN EXPRESS, and Diners Club International
[Survey] Traveling to Japan
Recommend