Yamadera Temple in Japan, with 1,000 Stone Steps to Climb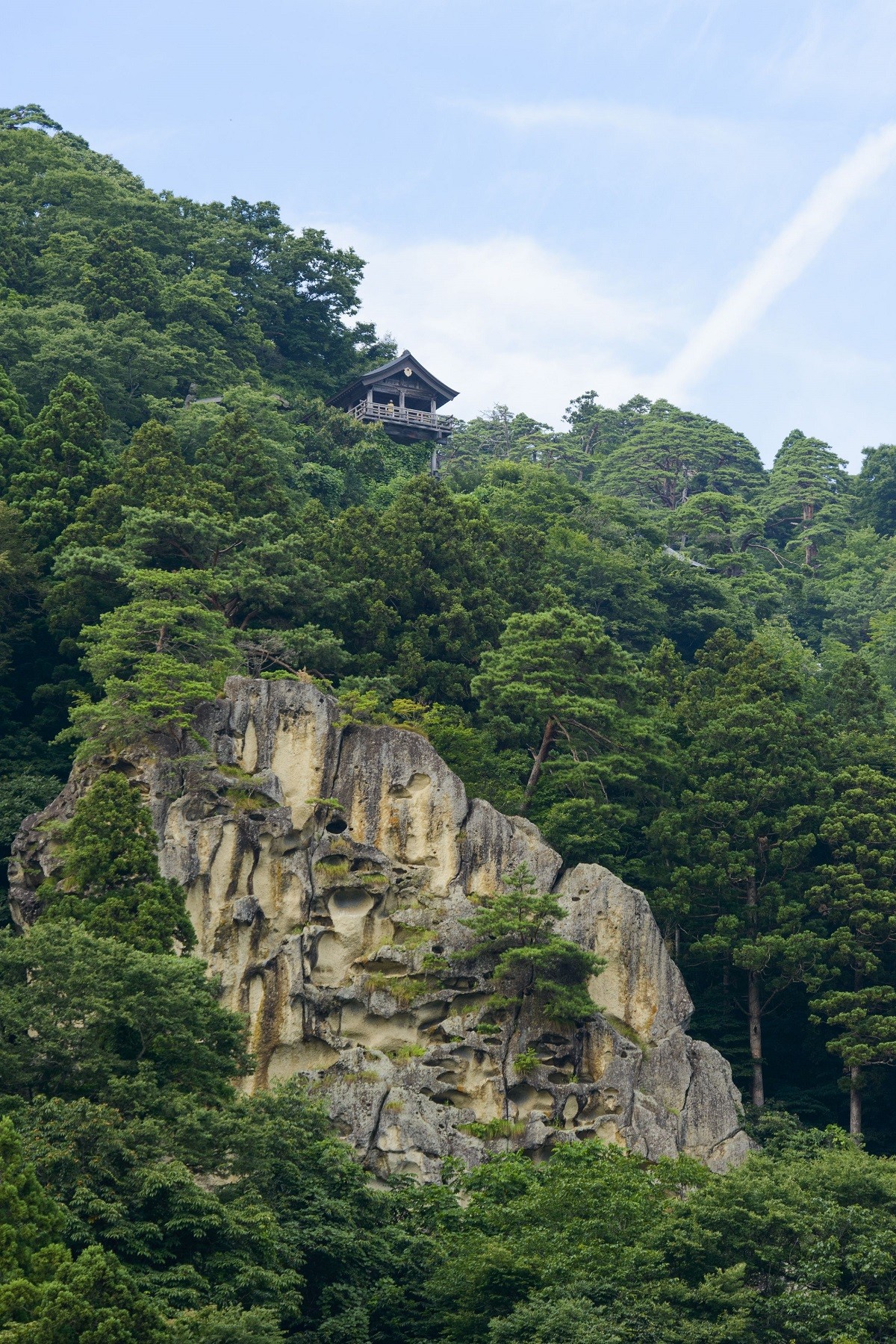 The official name of Yamadera temple in Yamagata prefecture is Mt. Hoju Risshakuji. It is a temple that was founded on the mountain by priest Enjin in 860. It is comprised of old buildings dotted around the entire mountain. For this reason, if you visit this shrine it is just like mountain climbing. In this 1 hour 30 minute round trip, you will surely be able to take in the features of Japanese Buddhist temples.
Yamadera Temple Complex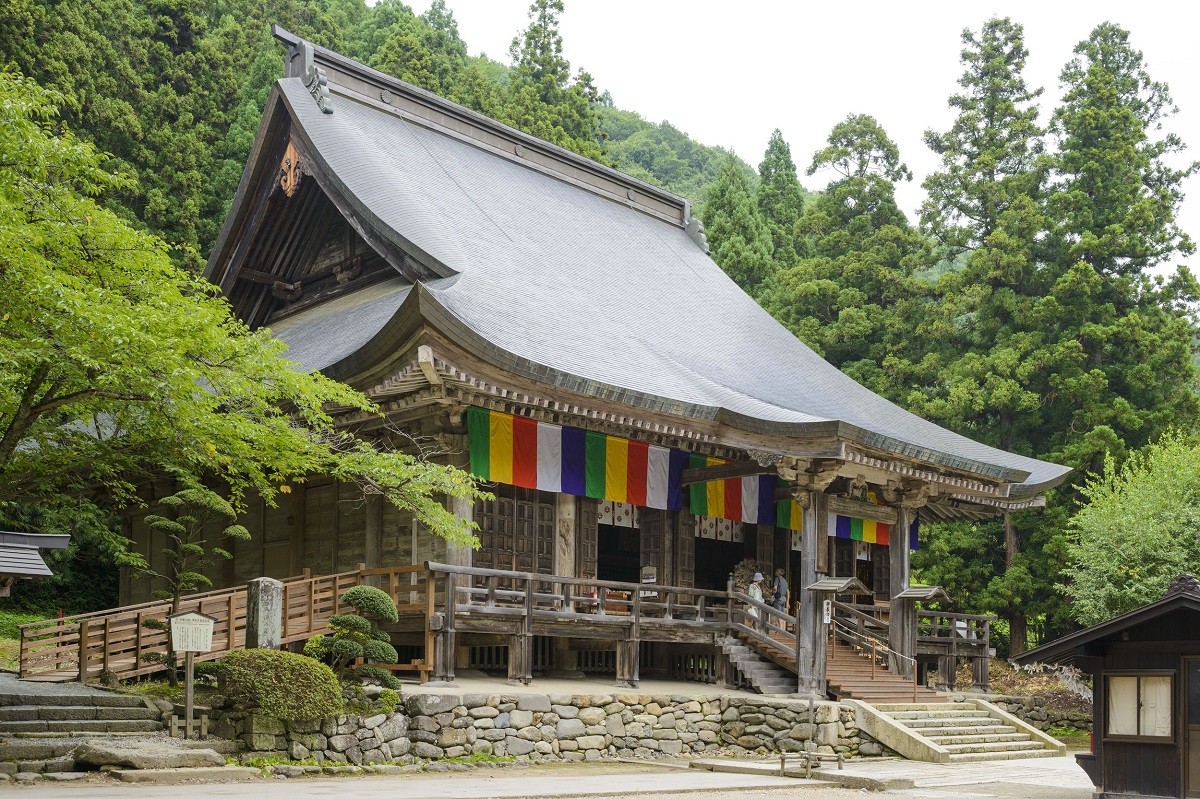 The "Konpon-chūdō" that stands at the starting point is the main temple, the heart of Yamadera temple. It is said that it is the oldest building to be made of Japanese beech tree, so it has been designated an Important Cultural Asset. We would like you to focus on the burning "Fumetsu no Houtō". It is the flame lit by Ennin's master Saichō (one of the most famous Buddhist monks in Japan) with the flame at the Tendai sect main temple on Mt Hiei. The most surprising thing is that the flame has been taken care of for over 1200 years, so that it doesn't go out. Once you set your eye on this special flame, you are sure to feel impressed.
1,000 Steps of Yamadera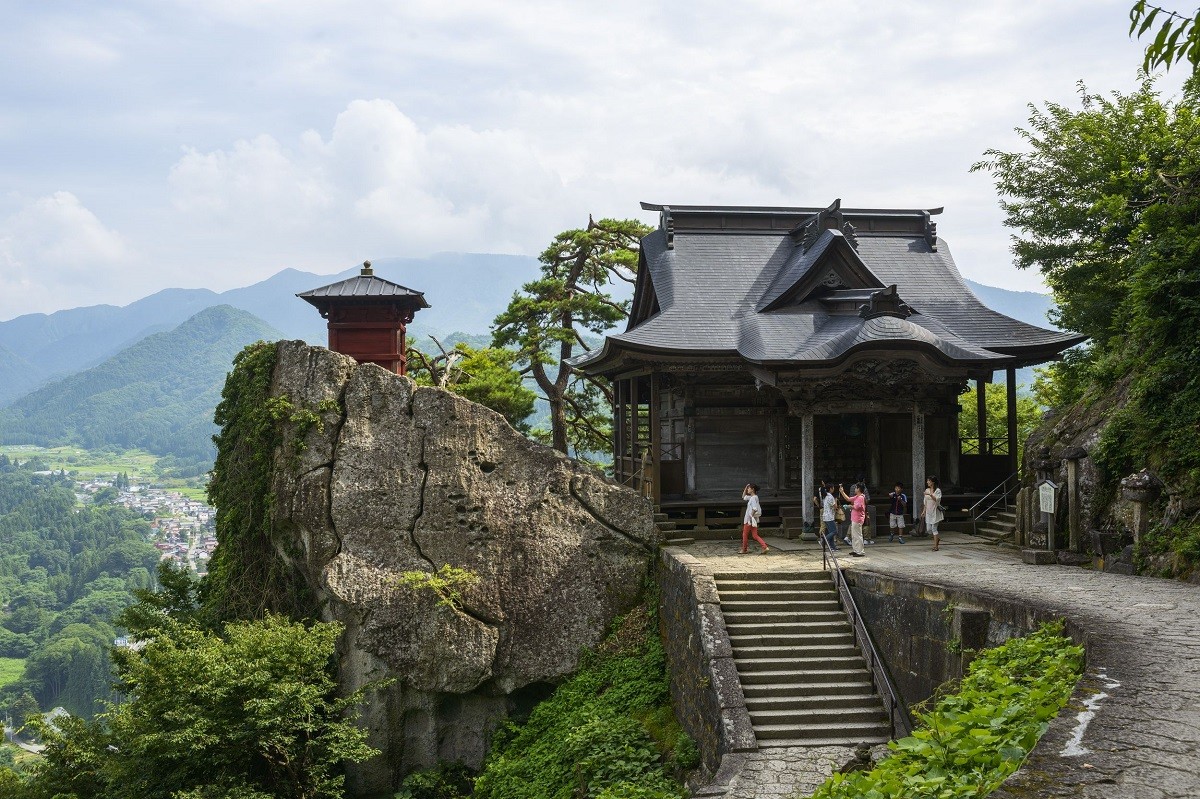 If you go past the "Konpon-chūdō" you will see the main temple gate that was built in the Kamakura period. From here the trip up the orderly lined stone steps begins. There are 1015 stone steps. As you climb the stone steps one after the other, it wishes that you will lose your desires and impurities and become a cheerful and just human being. As you reach the goal of the "inner shrine" while observing the historical buildings, you should feel refreshed. Since the place that prays for peace and tranquility, the "Godaidō", was built to stick out from the cliff, the view of Yamadera temple from there is is spectacular

Yamadera Basho Memorial Museum's English Haiku Contest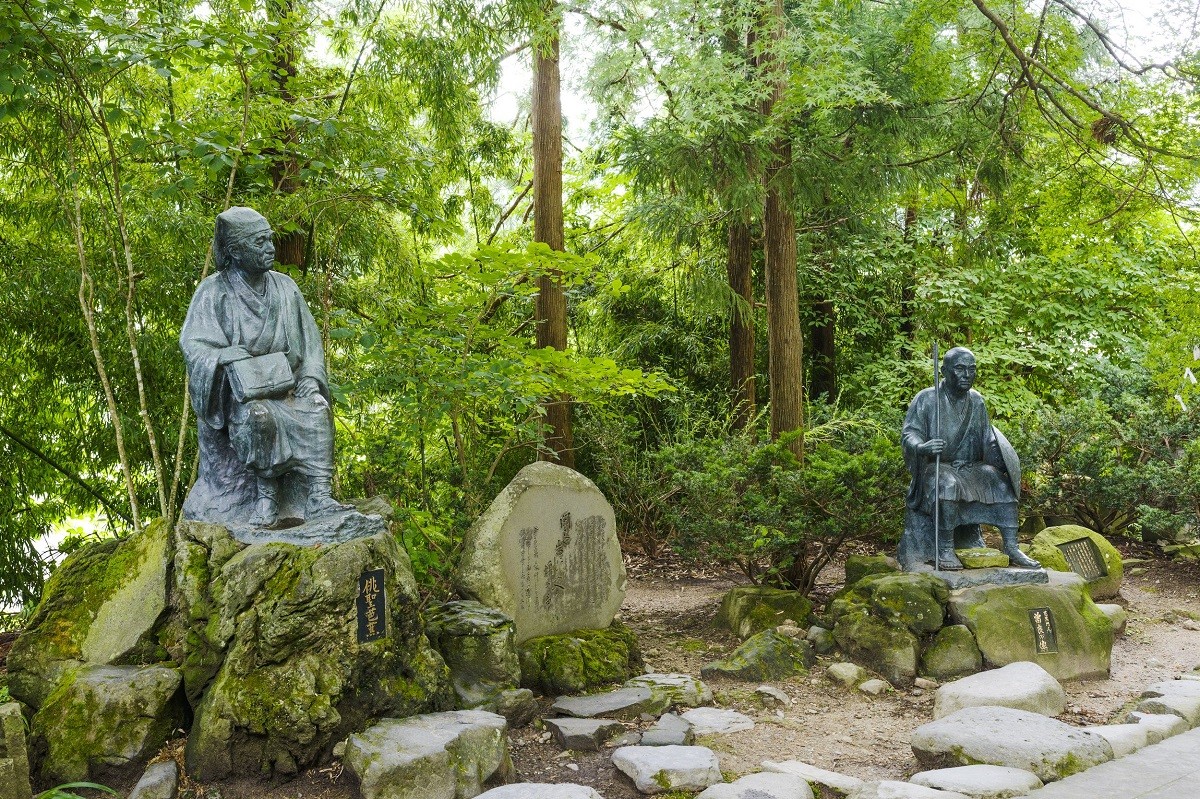 As you climb Yamadera, there is a stone monument called "Bashōkuhi". Matsuo Bashō is a Haiku poet from the Edo period. He visited Yamadera temple on his travels and composed "Silence, seeping into the rocks, cicada cry". It is a Haiku so famous that any Japanese person would know it. As a memorial to this, next to Yamadera stands the popular spot, the Yamadera Basho Memorial Museum. Here, where the English Haiku contest is held, excellent pieces of work from 30 countries that would put Japanese people to shame are gathered. Why not challenge the contest yourself? 

Spot Information
Spot name: Yamadera Basho Memorial Museum 



AAddress: 

Address: 4223 Minami-in, Yamadera-ji, Oaza, Yamagata city 999-3301

Access: Yamagata station → [JR Senzan line] 20 minutes → Yamadera station...8 minutes on foot 



Opening hour:9:00~16:30

Holiday: irregular holidays,  12/29-1/3



Wi-Fi:Unavailable
Language:Only Japanese

Ticket purchase: on site



Credit cards:No credit cards accepted
Access to Yamadera station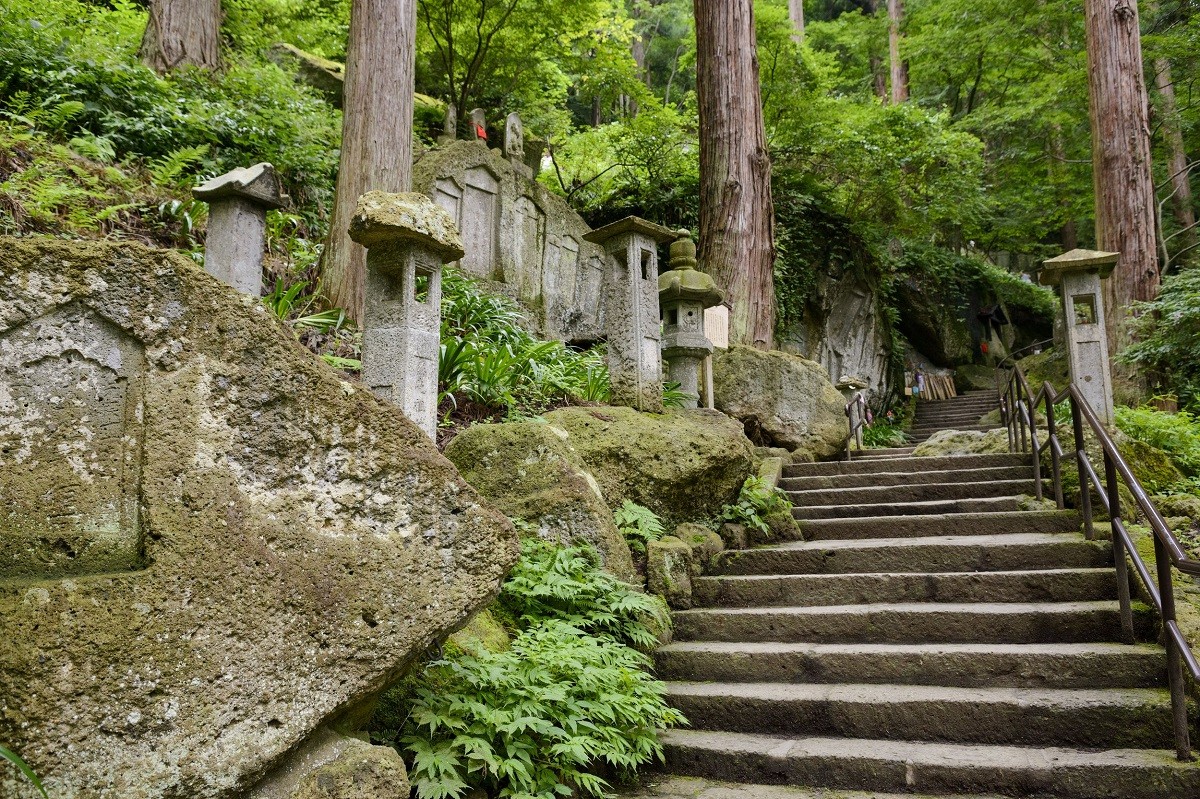 To get to the Yamadera station, the nearest station to Yamadera temple, you should head for Yamagata station. Yamagata station is 40 minutes by shuttle bus from Yamagata airport and from there take the JR Senzan line for 1 hour 30 minutes to Yamadera station. 

There are surely a lot of people who would like to visit Zao hot springs since they came all the way to Yamagata city. It takes 60 minutes by car to go between Yamadera and Zao hot springs. You could use a taxi, but it may be more affordable to use a combination of train and bus. 

About Temple
Sect: Tendai sect 




Object of worship: Yakushi Nyorai




Festivals: prayer night walk / illumination road / Annually August 6th



Spot Information
Spot name: Mt Hoju Risshakuji

Address: 4456-1 Yamadera, Yamagata city, Yamagata prefecture 999-3301

Access: Yamagata station → [JR Senzan line] 20 minutes → Yamadera station...4 minutes on foot

Opening hour:8:00~17:00
Holiday:open all-year-round
Wi-Fi:Unavailable
Language:Only Japanese
Ticket purchase:  purchase on site
Credit cards:No credit cards accepted
[Survey] Traveling to Japan
Recommend