Sakata, A port town in Yamagata where one of Japan's 3 most rapid rivers, Mogami River, flows into the Japan Sea.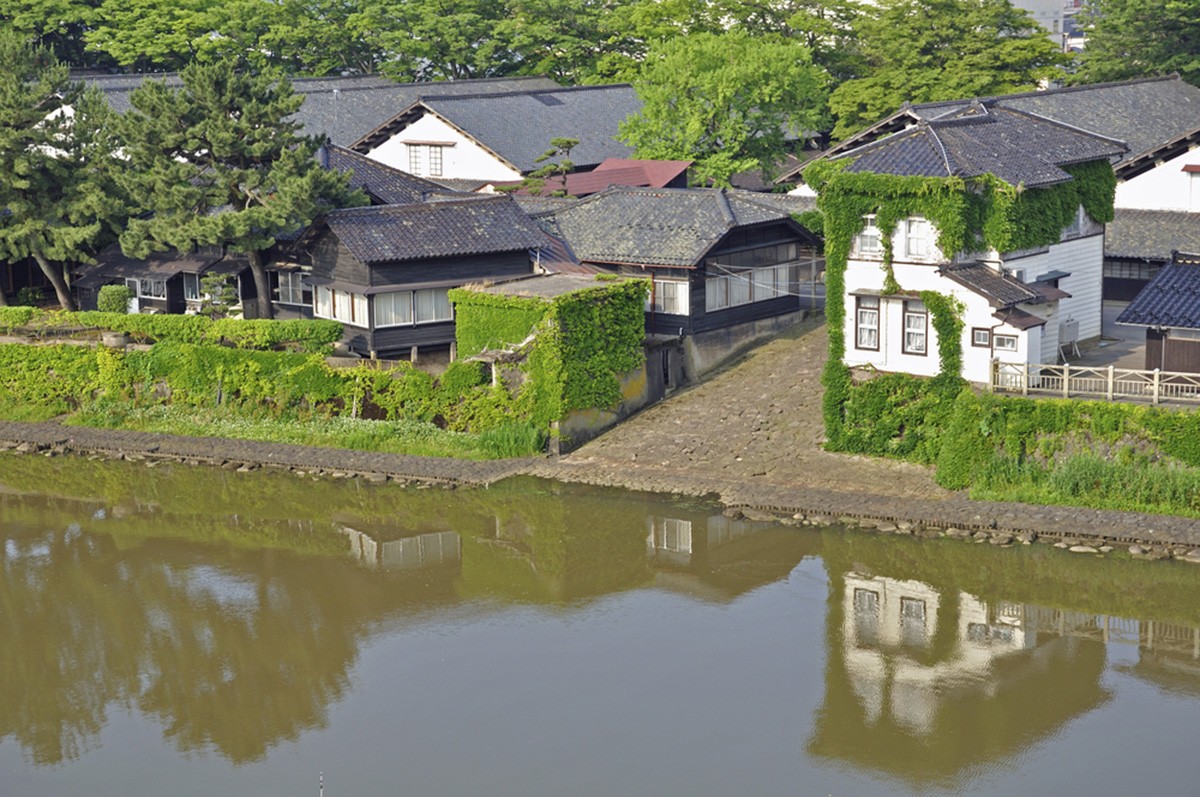 Sakata is located in the northwestern area of Yamagata, and it has been a port town since Sakata port opened over 500 years ago. It not only has historical buildings, but it is also rich with picturesque scenery such as mountains, rivers and the ocean. Moreover, it is blessed with naturally grown ingredients. Among these Shonai rice and local Sake are famous nationwide. 

About Sakata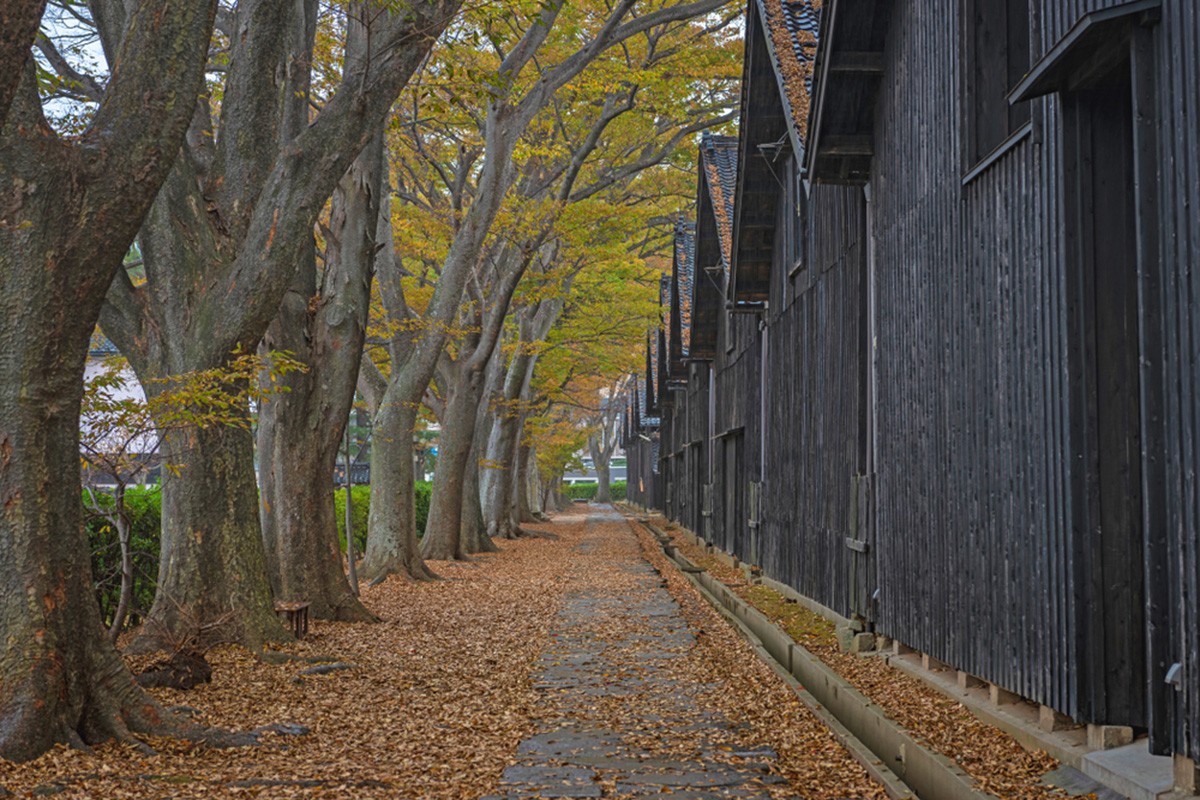 Sakata was developed as a port town which became an important location for ocean trade, and Mogami river has been used from ancient times as a way to transport goods. It is an area rich with nature. In the northern area, you can see Mt Chokai, in the south Mt Dewasan, and the Mogami river runs through the east and west. In addition, the remote island, Tobishima island, floats 39km from the coast

Things to See and Do in Sakata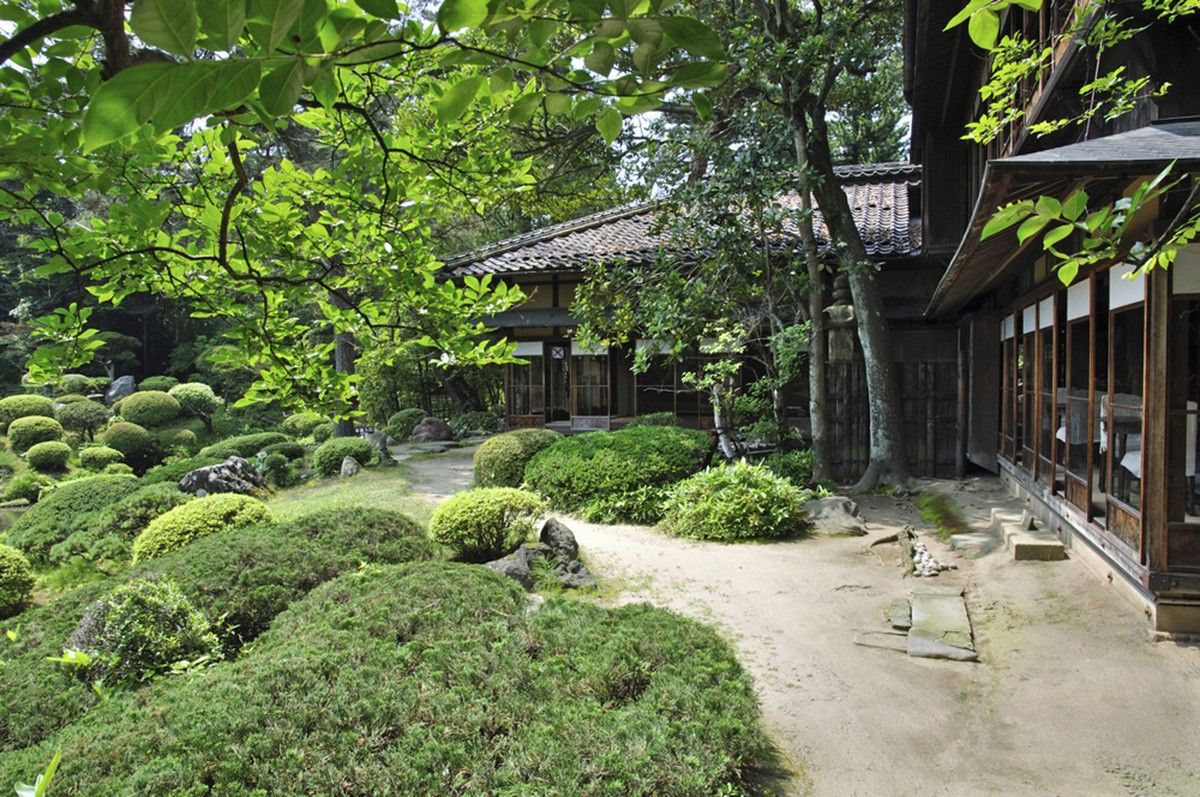 In Sakata, there are many appealing spots such as the beautiful ocean and mountain scenery, historical buildings, shrines and Buddhist temples. Here we will introduce spots we especially recommend
Historical Buildings like Sakata Sankyo Warehouse and Honma Art Museum
Sakata Sankyo Warehouse
There are many historical building in Sakata such as the Samurai residence "Honma residence", the Abumiya storehouse, and the "Honma Art Museum" in the Japanese garden. Among these the best spot is the Sankyo warehouse in Sakata.

There are 9 warehouses made of white and earthen walls that were built in 1893 that was traditionally used as rice storage facilities and convey the history of Sakata as a rice export port. In addition, the Sakata city tourist goods store and the Shonai Rice Museum is located on-site, so you should check them both out while you're there
Shrines and Buddhist Temples like Kaikoji Temple and Nanshu Shrine.
In Sakata, there are a lot of unique shrines and temples such as Torozan Sokoji shrine in a beautiful park with mushroom cedar trees lined up along the shrine pathway, and Nanshu shrine with copper plate roofing. Among these Shakosan Kaikoji temple is famous nationwide as the only temple to enshrine two mummified monks, so please check it out. 

Spots with Beautiful Natural Scenery like Tobishima Island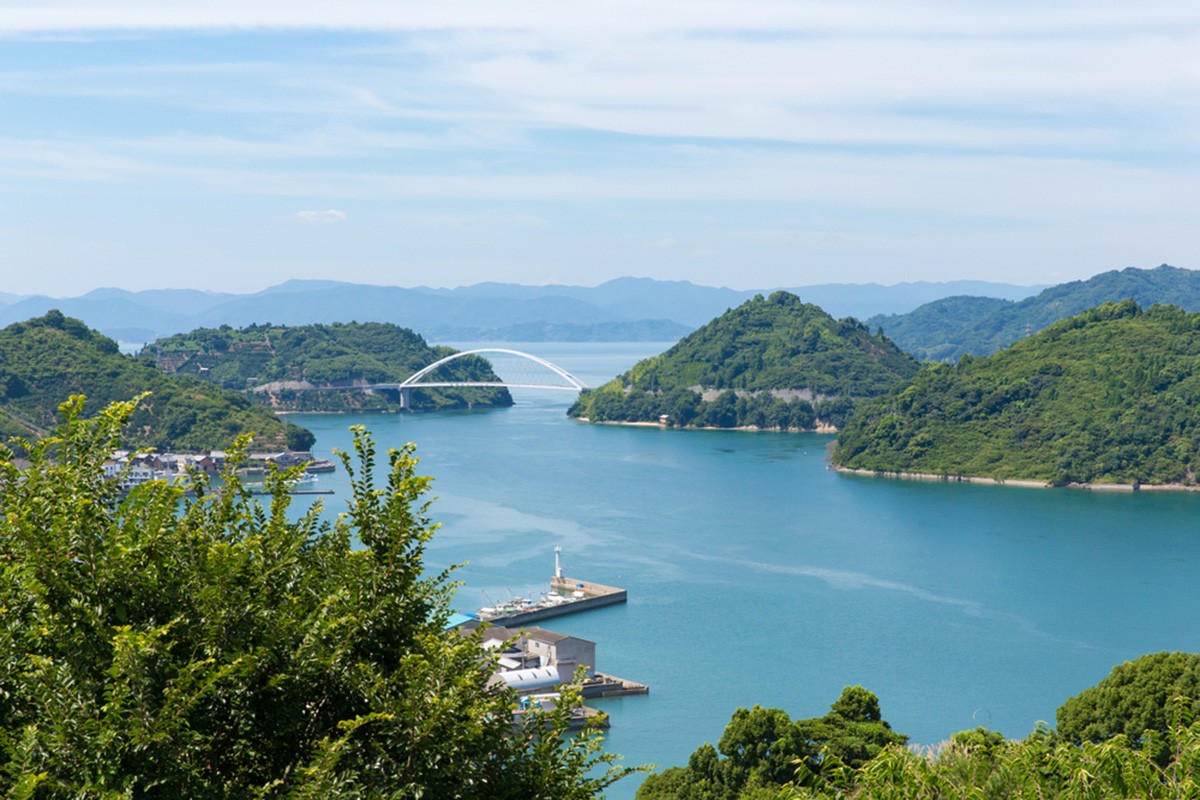 Sakata has picturesque scenery such as waterfalls and canyons, and it is full of oceanic and mountainous tourist spots such as beaches where you can take a dip in the ocean. Particularly, the remote island, Tobishima, is an area with natural scenery and beautiful sightseeing areas including Chōkai Quasi-national park which covers the whole island. You can take a nature walk while watching wild birds and looking at wildflowers, fishing and ocean swimming activity can also be enjoyed.
Famous Mountains like Mt Chōkai and Mt Gassan 
There are famous mountains in Sakata such as Mt Chōkai and Mt Gassan that are part of the Famous 100 Mountains of Japan. Each mountain is abundant with trekking routes, and among these, there is even a course for beginner level climbers that takes around 2 hours to complete. There are different flowers that can be seen from each viewpoint, but the Anemone narcisst flora and Hemerocallis esculent that can be seen from Mt Chōkai blooming around Toriumi lake in summer, and Mt Dewafuji-Chokai and Mt Asahi can be looked down upon from Mt Gassan
Sakata Food and Restaurants
Sakata boasts the most prominent catch of fish in Japan, so many kinds of seafood can be eaten year-round. An appeal point is that something different can be eaten in each season, such as cherry salmon in the spring and snow crab in the winter. Other local dishes are also famous, such as "Shoyu Ramen" (Soy Sauce Ramen) made with homemade noodles, seafood soup as a base, "Sakata French" made using local ingredients from the mountains and ocean, and Western-style food. 

There are also plenty of restaurants in the town centre, along the west coast, around JR Sakata station

Sakata Hotels and Japanese Inns
There are few lodging facilities overall in Sakata, but there are some hotels and Japanese inns. Among these, most of them are gathered in the in the town centre on the west coast and there are a lot of specialized economy hotels that coast around 5000 yen.if you are looking for somewhere reasonably priced to stay, then we recommend searching around JR Sakata station. 

On the other hand, in the mountainous eastern area there is very little accommodation available, but "Yu no Daisanso Chokai Isansol" has to some extent. 
Access to Sakata
If you want to visit Sakata, you should aim for "JR Sakata Station" as a starting point. From JR Yamagata Station, take the Shonai Kotsu or Yamako Bus Express Bus which will arrive at the Sakata Shoko Bus Terminal in approximately 2 hours and 40 minutes. It is a 2-minute walk from Sakata Shoko Bus Terminal to JR Sakata Station.

To reach each sightseeing spot from JR Sakata Station, you should use the Shonai Kotsu Bus or the "Runrun Bus

Spot information
Spot name:  Sakata  (JR Sakata station) 
Access: Yamagata Station → [Shonai Kotsu Bus or Yamako Bus Express Bus] about 2 hours 40 minutes → Sakata Shoko Bus Terminal ... about 2 minutes on foot

Wi-Fi:Available(防災Wi-Fi・FREESPOT・WiFi-Sakata 施設により異なる)

Available (Disaster prevention Wi-Fi, FREESPOT, WiFi-Sakata varies depending on the facility)

Wi-Fi: 
Language:English
Credit cards:VISA, MasterCard, JCB, AMERICAN EXPRESS, Diners Club International
[Survey] Traveling to Japan
Recommend