Kerama Islands- Surrounded by the Splendid, "Kerama-blue" Ocean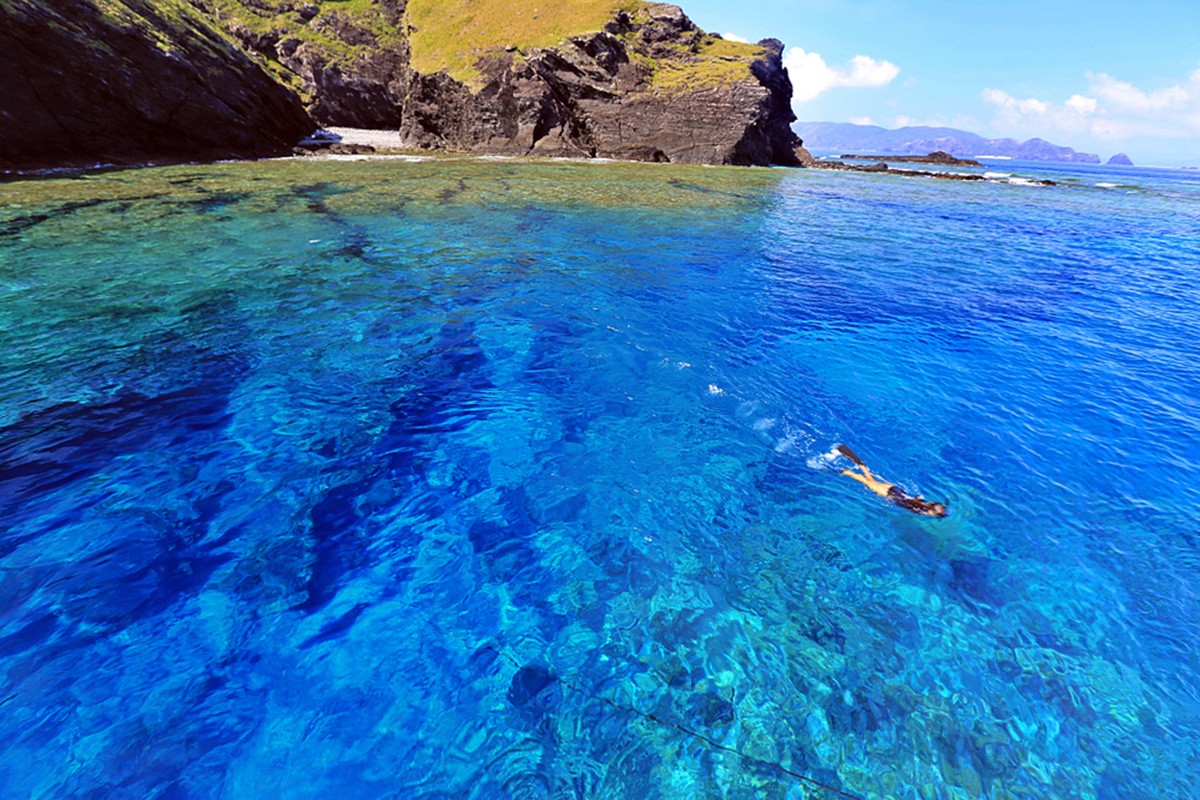 The Kerama Islands are located around 40 kilometers north of Naha, Okinawa. They are surrounded by world top transparent seas at where visitors can enjoy a wide range of recreational activities, while the majority of visitors are divers for over 100 diving spots on these islands- it is a "diver's paradise". 

About the kerama islands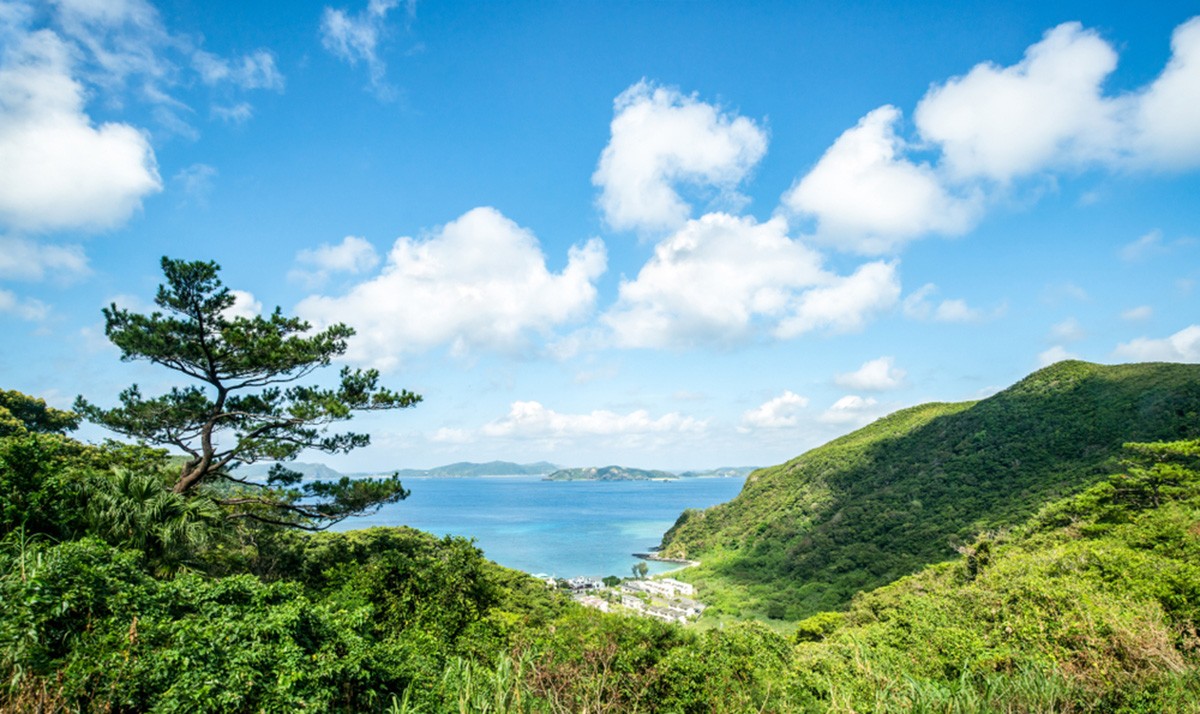 The Kerama Islands include some 20 small and large islands all with magnificent nature and unbelievably splendid sceneries. They are designated "Keramashoto National Park". To get there, just a 35-minute ferry ride from the Tomarin Port in Naha, north Okinawa! This convenience attracts visitors as day-trip is possible and great.
The Weather on the Kerama Islands, and the Best Season to Visit Them
The Kerama Islands are warm, with an average annual temperature over 20℃. Most of the beaches are good to swim throughout the year, while nearby shops and restaurants are usually open from April to October that makes the period best to visit. On the other hand, January to March is good for whale watching activities to encounter like, humpback whales. Be mindful that July to September are time with typhoon so sometimes ferry services are suspended for the unstable marine conditions. Remember to check the weather in advance. 
Where to visit in Kerama Islands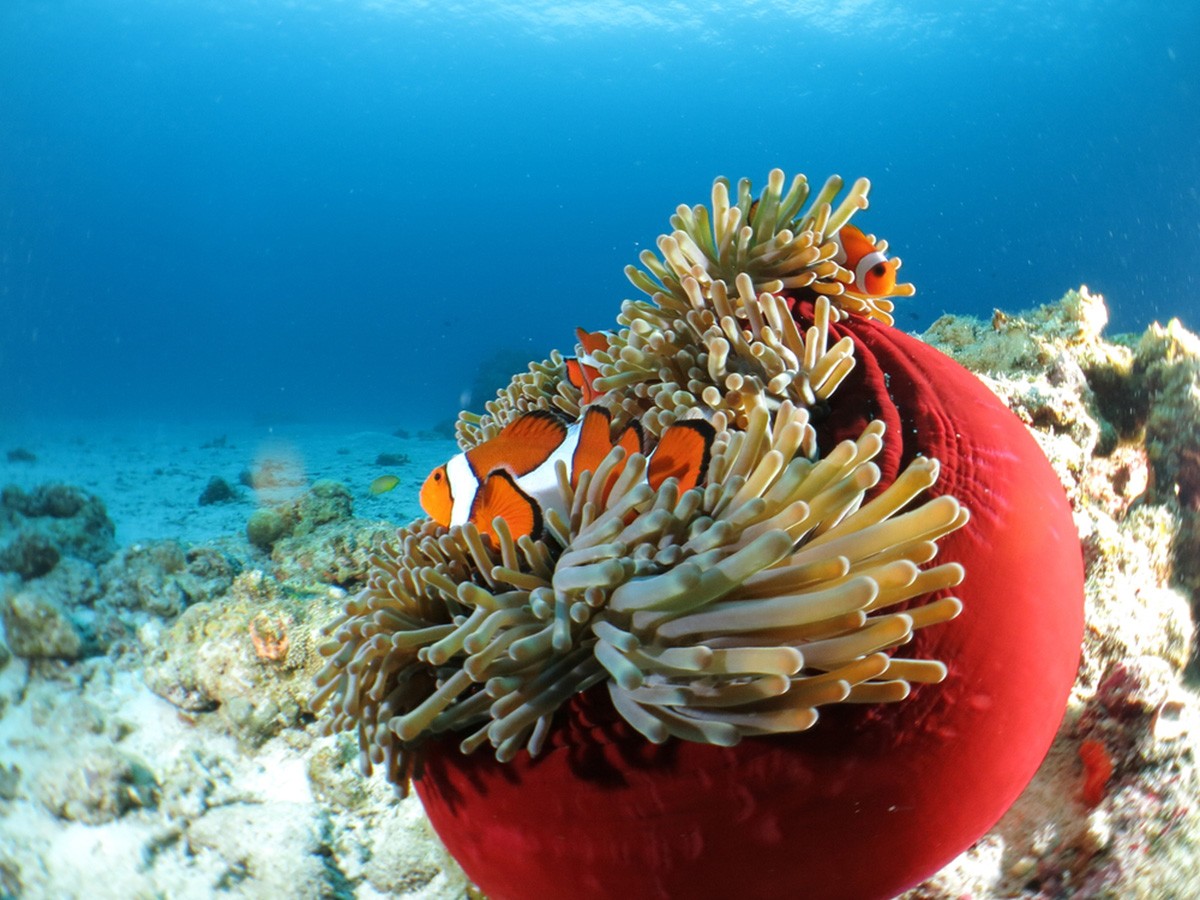 The Kerama Islands include some 20 small and large islands while sightseeing and activities concentrated on three- Tokashiki, Zamami, and Aka Island. Let's see what are nice to do on these islands.

Tokashiki Island Area - With a Wide Range of Marine Activities Such as Diving and Snorkelling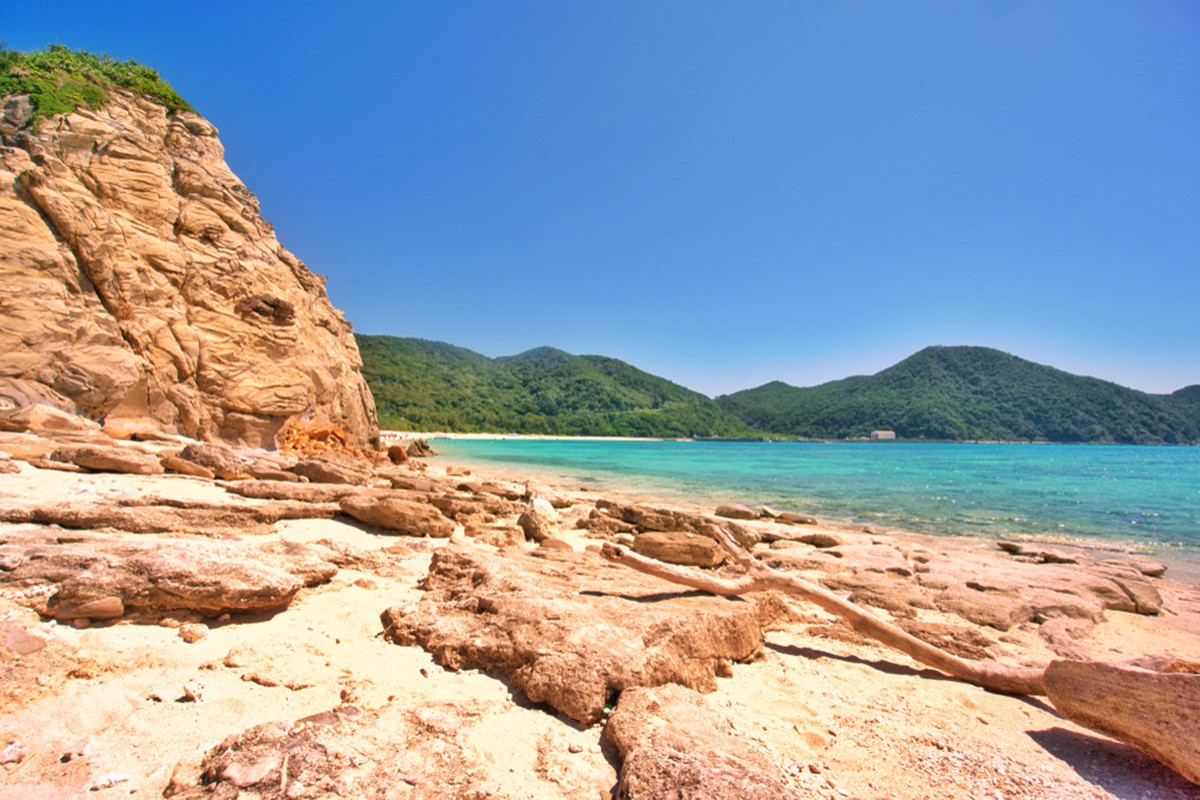 At Tokashiki Island, nothing could be better than to visit the main beaches- Aharen Beach and "Tokashiku Beach" (home to turtles!) to dive and snorkel! Swim at the unbelievably transparent sea, get close to tropical fishes, and coral reefs in bright colours; if the time matches, you can even see turtles! 
The Island also captivates visitors by its hilly landscape for trekking. Along the mountain trials you will see as many as 620 natural plants. There are also observatories providing breathtaking views to delight your experience from various angles.

Zamami Island Area - Well Known for Marine Sports and Whale Watching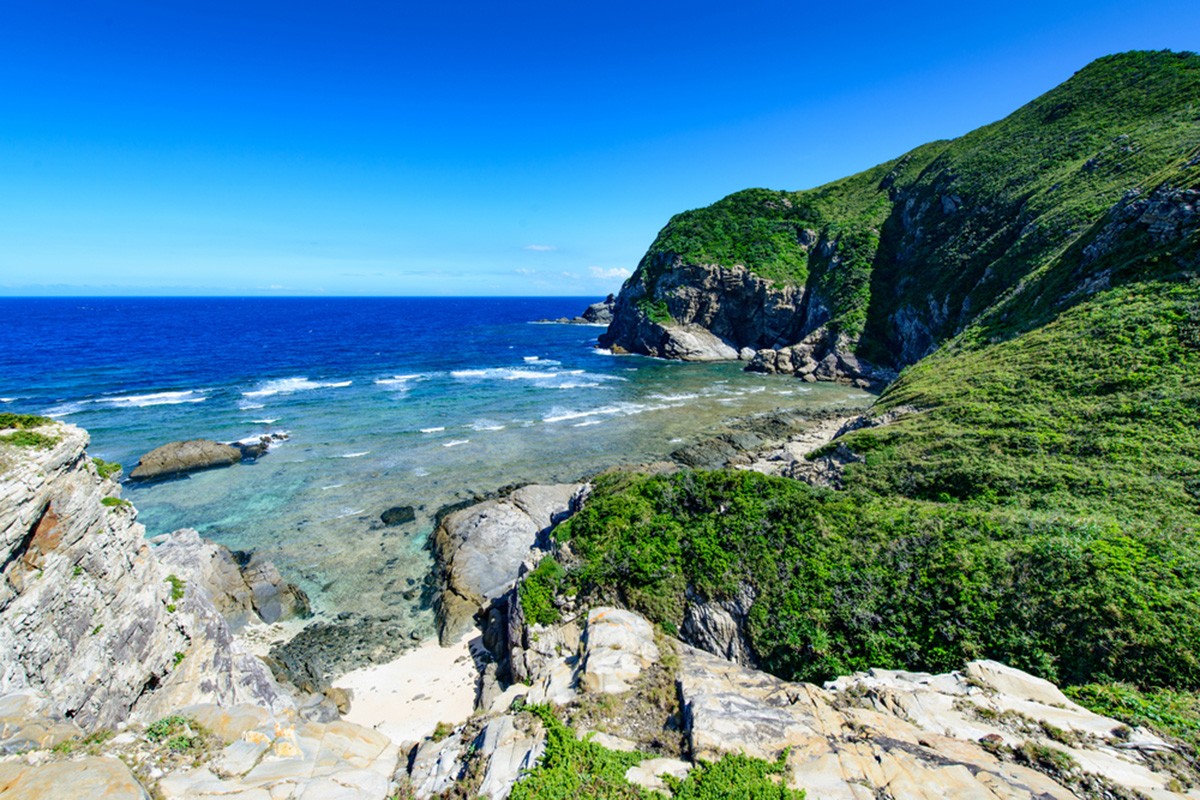 Zamami is an island with wonderful beaches for swimming and various marine sports. At its Furuzamami Beach, visitors can enjoy banana boat, stand up paddle surfing, and sea kayak, etc. January to March is the time to watch whales so there are tours around the time too.  
Aka Island Area - Wonderful Sea, Striking Views, and Starry Sky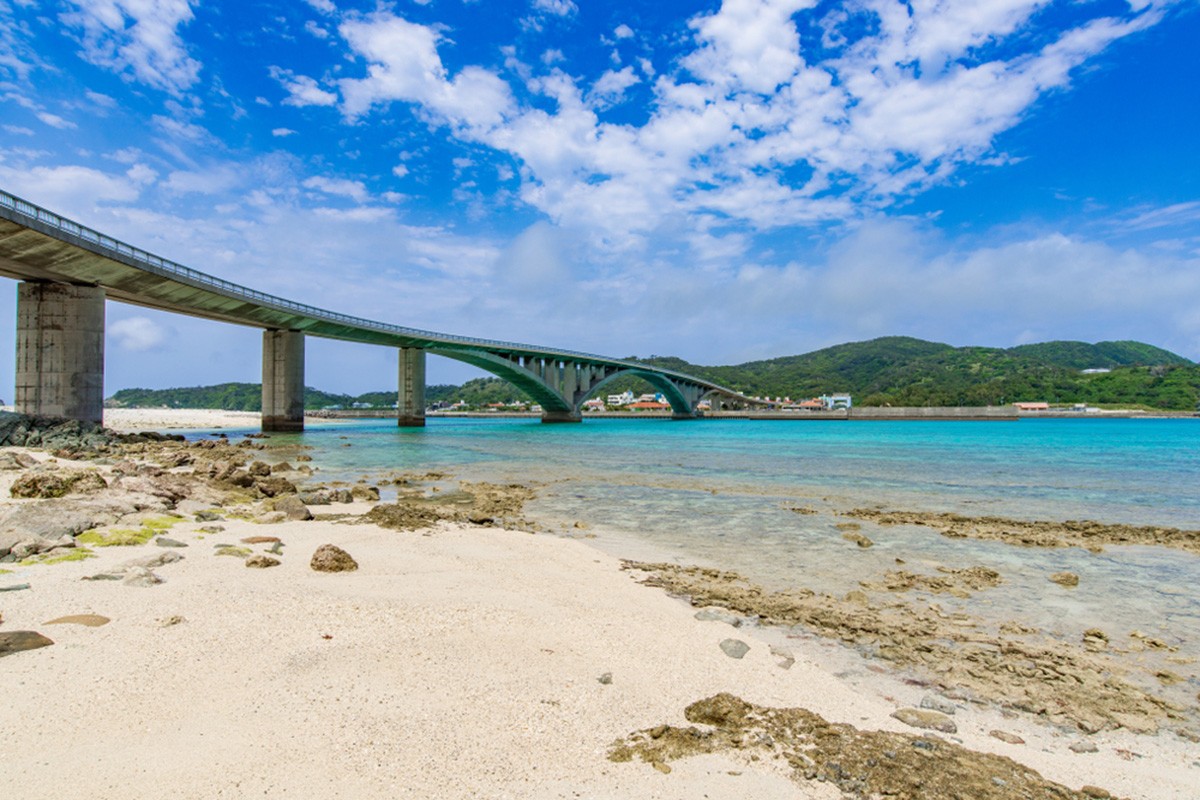 Besides marine activities, Aka Island is also attractive for its natural sceneries in different times. For instance, the sea view at Aka Ohashi Bridge is simply stunning. Walking over this bridge connecting the Aka Island and Geruma Islands, you are embraced by the panoramic emerald greenish gradation of the sea. Do not miss the secretive spot "Hizushi Beach" for its unforgettably amazing sunset. At night, the sky is spectacular for the countless stars. Just find a spot with less lights and watch up the sky for the natural glitters, it would be wonderful and you will like it.   

Foods and Restaurants on Kerama Islands
The Kerama Islands are famous for its local fish called "Irabucha" (Knobsnout parrotfish) and "Mozuku" seaweed. For example, "Mozuku" soba noodles is a specialty on Zamami Island. Also try out the local vegetables and fruits that could only be found in this southern paradise. Restaurants are usually located nearby the harbours.

Hotel Accommodations on the Kerama Island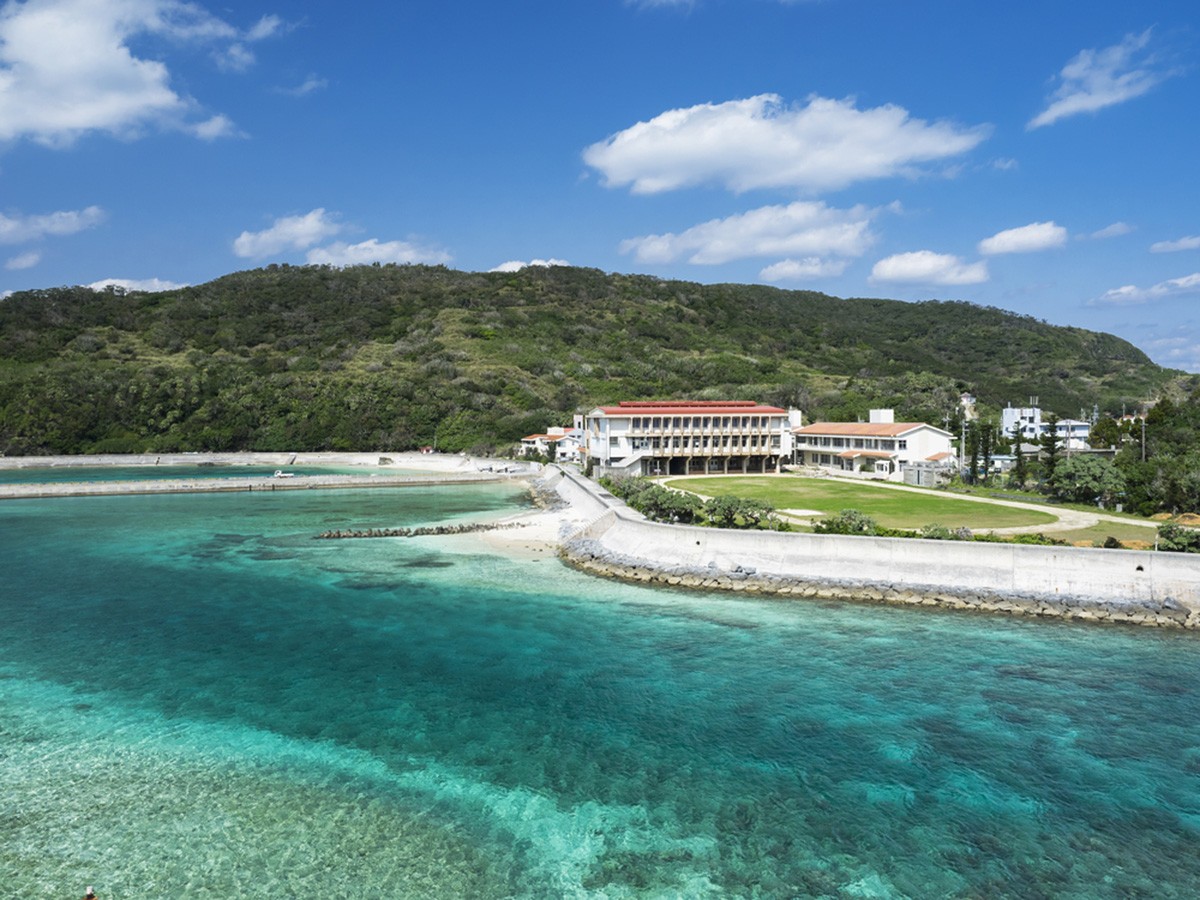 Different island offers different accommodations. Visitors can easily find their shelters nearby the Tokashiki Harbour in the east and Aharen Habour in the west of Tokashiki Island. There is especially a large number of nice guesthouses and hotels (most are guesthouses) in the latter at around 5,000 – 10,000 yen per stay. 
Accommodation facilities concentrate around the Zamami habour area on Zamami Island. And on Aka Island, that is around the Aka habour with superb sea views. There are hotels with ocean views in all guest rooms, as well as guesthouses and pensions.   

How to get to Kerama Islands from Okinawa
To get to Kerama Islands, you need to take ship from Okinawa. There are turbo jets and ferries at Tomarin, the tourist harbour at Naha. The turbo jet takes around 35 mins to reach Tokashiki Habour, around 50 mins to 1 hour 10 mins to reach Zamami habour, and 50 mins to reach Aka Harbour. Tour around the islands by different ferries would be fun, too.
Spot information
Spot name: Kerama Islands (Tokashiki Habour)
Street address: 346 Tokashiki, Tokashiki-son, Shimajiri-gun, Okinawa 901-3501
Access: Tomarin  [Turbo jet] approx. 35 mins Tokashiki Habour
Wi-Fi: available (Zamami Island zamami free Wi-Fi at Tokashiki Island, Tokashiki Habour Tourist Terminal, and Youth Travelling Village Complex (Seishonenryokomura)
Language: English
Credit cards: VISA, MasterCard, JCB, AMERICAN EXPRESS, Diners Club International (different in facilities)
[Survey] Traveling to Japan
Recommend