5 Things We Want to Eat at Yamagata Restaurants in Japan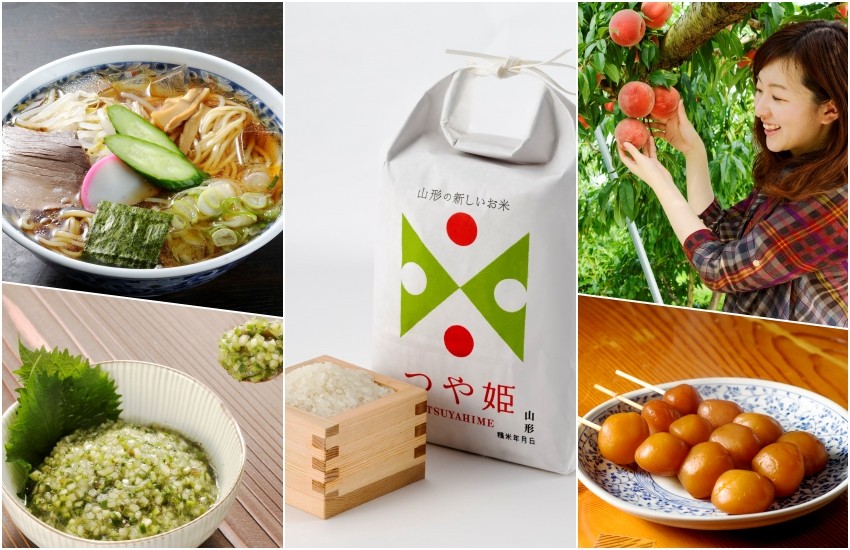 Yamagata Prefecture in Japan is called as "The Food Kingdom", and you can try an abundant variety of food such as seafood, mountain vegetables, beef and fruit at restaurants in the prefecture. There are plenty of famous dishes that originated in Yamagata and we will introduce 5 of them.

Yamagata Speciality① : Tama Konyaku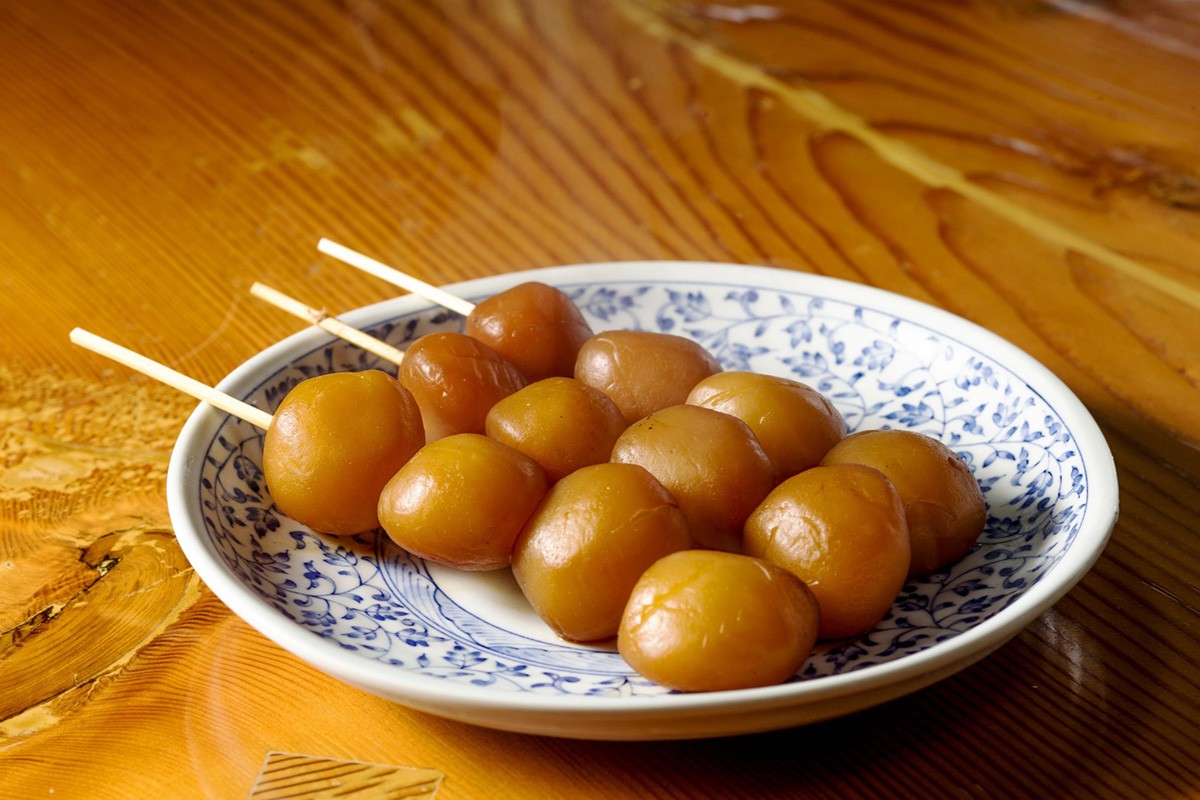 Tama Konyaku (玉こんにゃく, traditional Japanese food made from Konjac) are bite sized Konyaku balls that have been boiled with dried squid and soy sauce. It is one of the famous dishes of Yamagata. The flavour of soy sauce, tender and flexible texture are its characteristics. The idea for Tama Konyaku came from Konyaku manufacturer and supplier "Yamakon Shokuhin". It gained a good reputation after being provided at Yamagata festivals and sightseeing spots, spreading throughout the prefecture.

Moreover, Tama Konyaku can be eaten at Konyaku speciality shops and stores in tourist areas. Among these, "Chitoseyama (千歳山)" Konyaku store", and "Konyaku Bansho (こんにゃく番所)" Kaminoyama city are well known. The price is around 100-150 yen which is a reasonable price for one stick. (As of August 2019)
Yamagata Speciality Dish ② : Chilled Ramen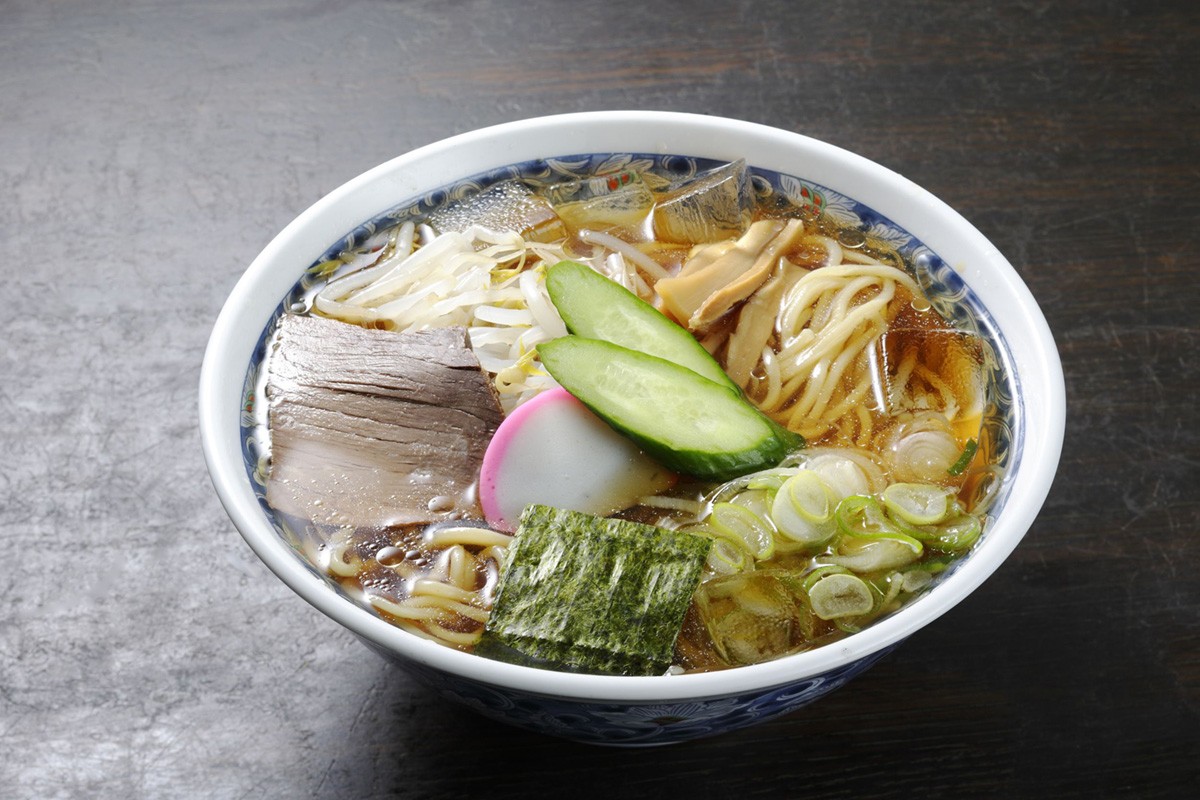 Chilled Ramen (冷やしラーメン) is originated from Yamagata Ramen shop "Sakaeya Main Store (栄屋本店)". They came up with the plan after a customer said "I want to try eating chilled ramen in the summer", so now many ramen shops offer it year round or as a summer special.
Furthermore, there are plenty of shops in Yamagata where Chilled Ramen can be eaten, and "Sakaeya Main Store (栄屋本店)" where Chilled Ramen originated and "Shironishikin-Chan Ramen (城西金ちゃんラーメン)" are popular. The topping and soup such as soy sauce, miso and salt, and etc. varies in each shop, but the price are pretty similar across the board, ranging from 800-900 yen. (As of August 2019)
Yamagata Speciality ③ : Dashi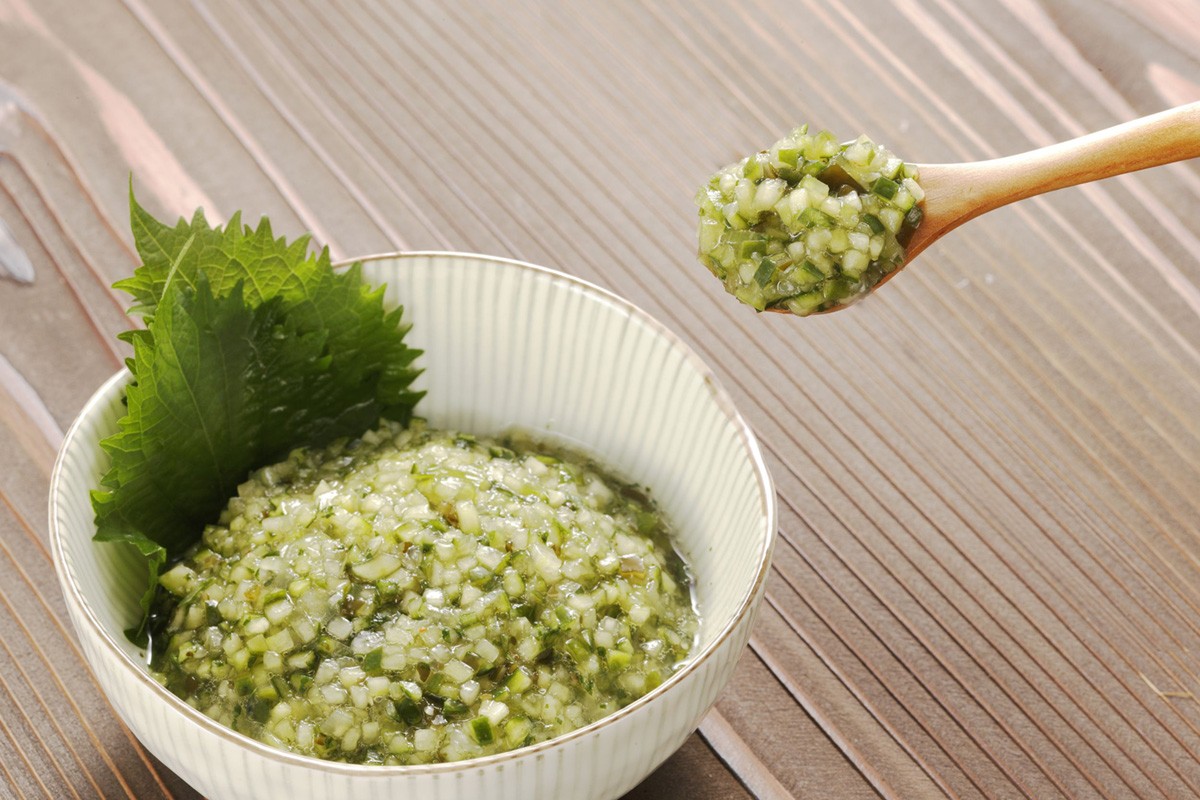 "Dashi (だし)" is a local dish that it is easy to eat even in hot summers and is loved by the local people in the inland mountain villages in Yamagata. It is comprised of finely chopped vegetables such as Myoga ginger, cucumber, eggplant, spring onion etc, and is seasoned with soy sauce, bonito flakes etc. Its characteristic is the juicy vegetable texture and refreshing flavour. Incidentally, it is standard to eat it on top of tofu, rice or noodles.
"Dashi"can be found at Japanese restaurants such as "Inokoya Yamagatada (いのこ家 山形田)" and "koumian Maruhachi (香味庵まるはち)", but many other restaurants also offer it as a limited summer special. The price is below 1,000yen for dish of "Hiyayakko (冷奴)", where Dashi is put on Tofu. On the other hand, you can eat it as part of a Kaiseki or course meal for around 3,000-5,000yen. (As of August 2019)
Yamagata Speciality ④ : Fruits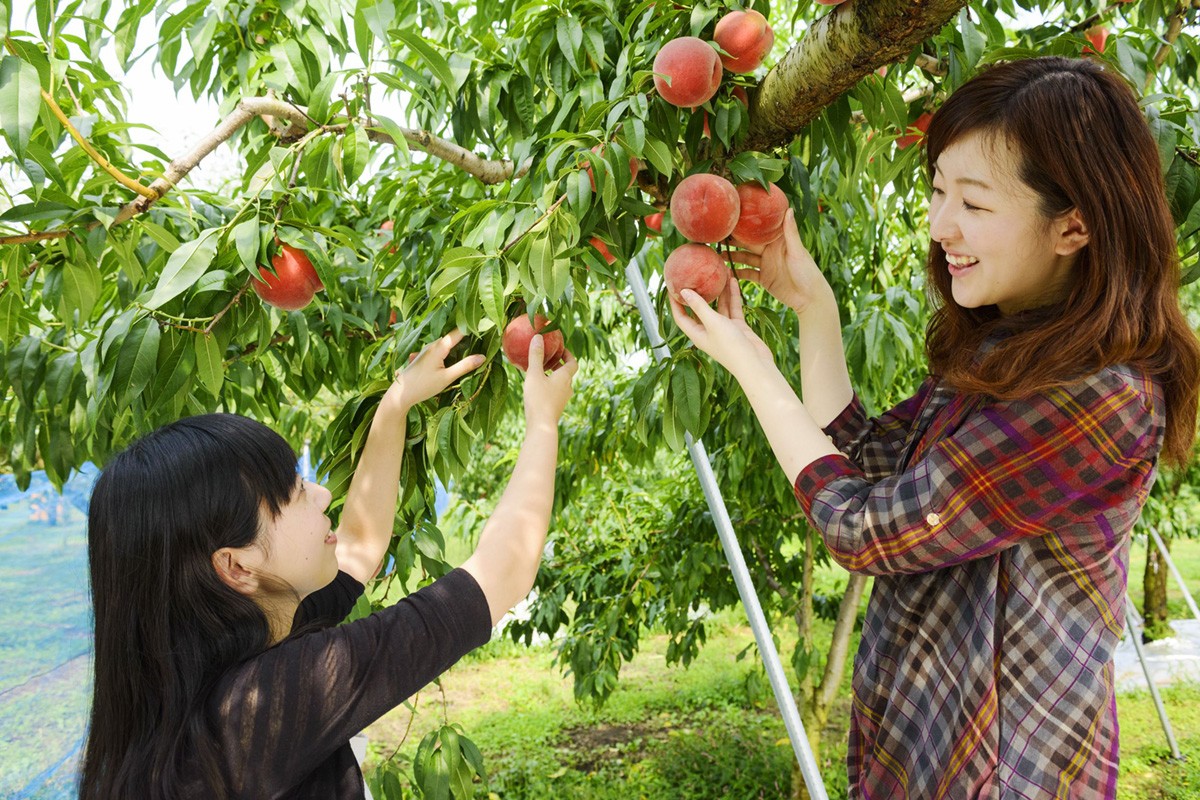 Yamagata is called "The Fruit Kingdom", it is blessed with a natural environment and by utilizing the area's climate which is perfect for cultivating various kinds of fruit. Yamagata Prefecture is the largest producer of various kinds of fruit such as cherries, French pears, Obanazawa watermelon, grapes etc.
Moreover, you can taste sweets and juice made from a rich variety of fruit at cafes which is directly managed by orchards such as Takahashi Fruit Land (高橋フルーツランド) in Kaminoyama and "Fruit Shop Aomoriya (フルーツショップ青森)" in Tsuruoka city.
The price varies depending on what you choose from the menu, but in general it costs about 500yen for one item. (As of August 2019)
Yamagata Speciality ⑤ : Tsuya-hime Rice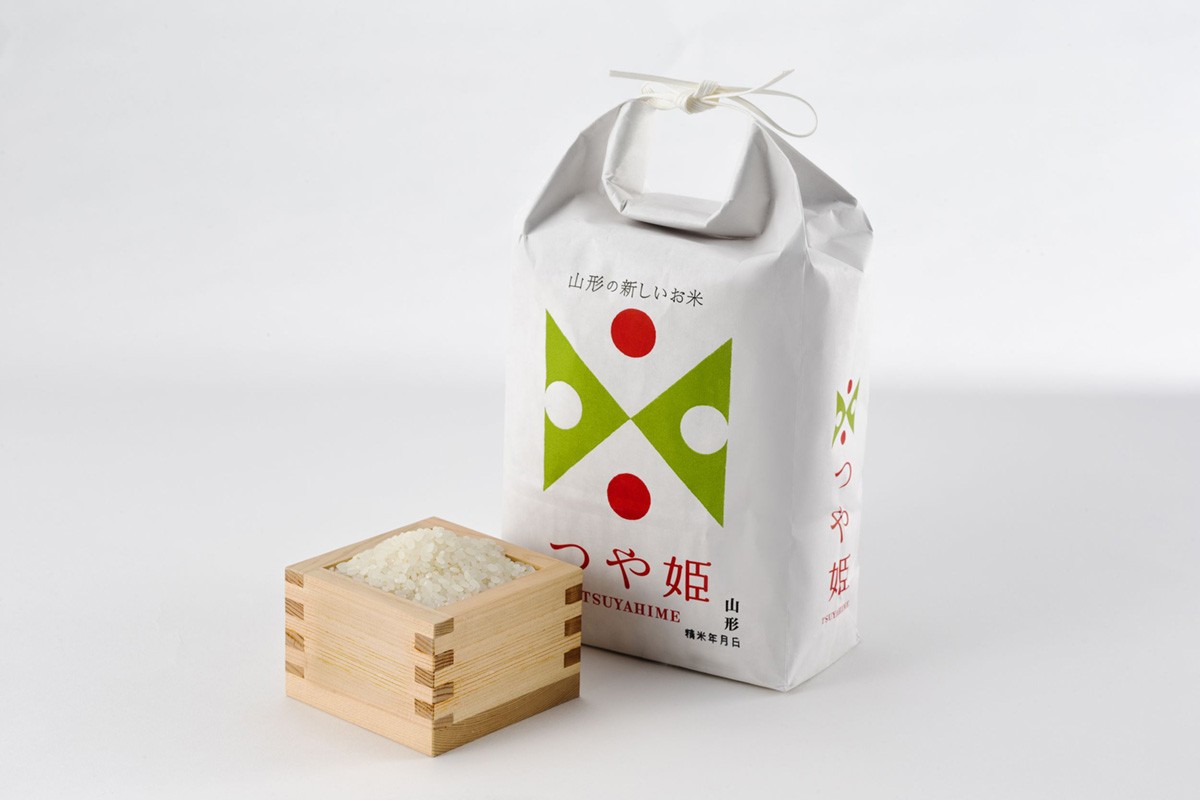 In Yamagata, people make use of the good conditions such as the clear stream of Mogami river, the fertile land and the temperature difference between day and night to cultivate good quality of brand rice. Among these, "Tsuya-hime (つや姫)" is gaining popularity as "delicious rice" not only in Japan, but also among Asia. The characteristics are its perfect amount of stickiness, sweetness and flavour, and it is even delicious chilled.
Moreover, Tsuya-home can be eaten at various restaurants in the prefecture, especially at Japanese restaurants. We particularly recommend restaurants which are particular about using Tsuya-hime "Iroha Zushi (いろは寿司)" in Yamagata and "Ichiwa Shokudo (いちわ食堂)" in Nagai city.
You should prepare a budget of around 1,000-3,000 yen as the price will vary depending on the restaurant and what is ordered from the menu such as a set or course. (As of August 2019)
[Survey] Traveling to Japan
Recommend