Ginzan Hot Springs A Nostalgic Hot Spring Town that Represents Yukiguni Yamagata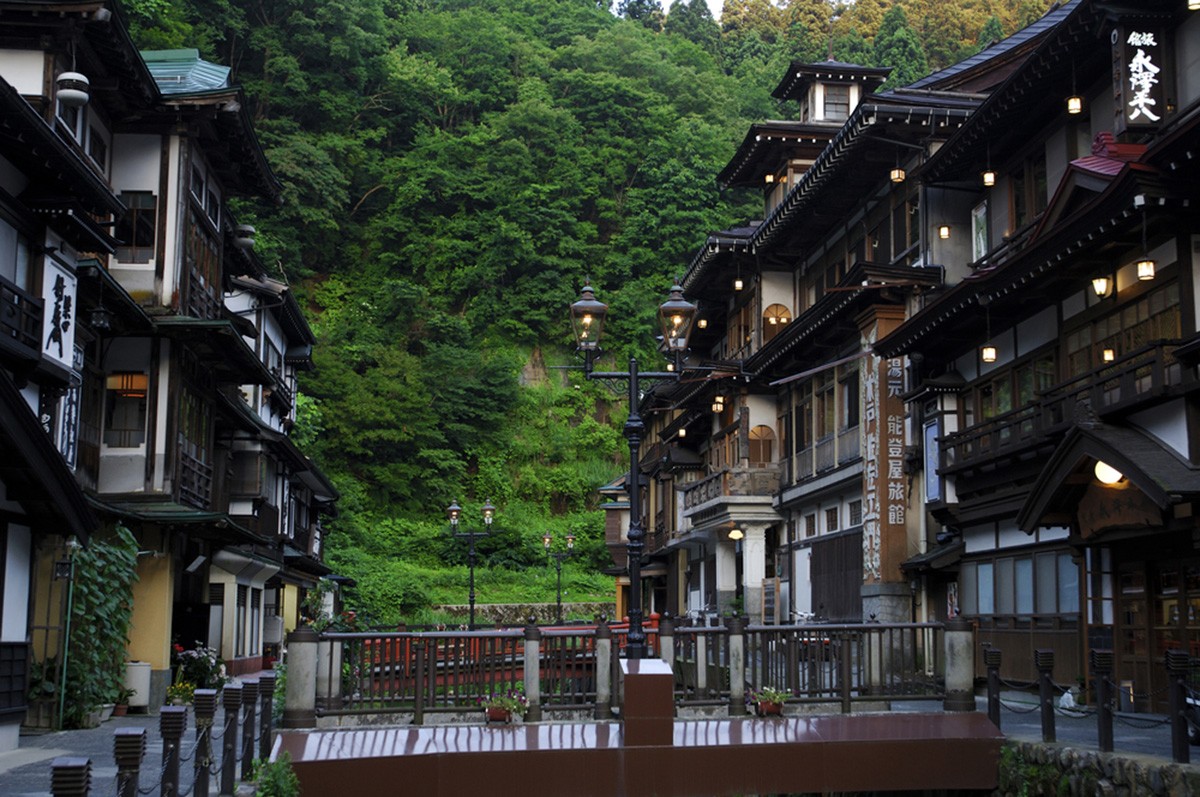 Ginzan Hot Springs is are hot springs with a history, located in the mountainous area of Yamagata. Western-style, wooden, multilayered Japanese Inns were built in the early 20th century on both banks of Ginzan river, creating a retro townscape. 
About Ginzan Hot Springs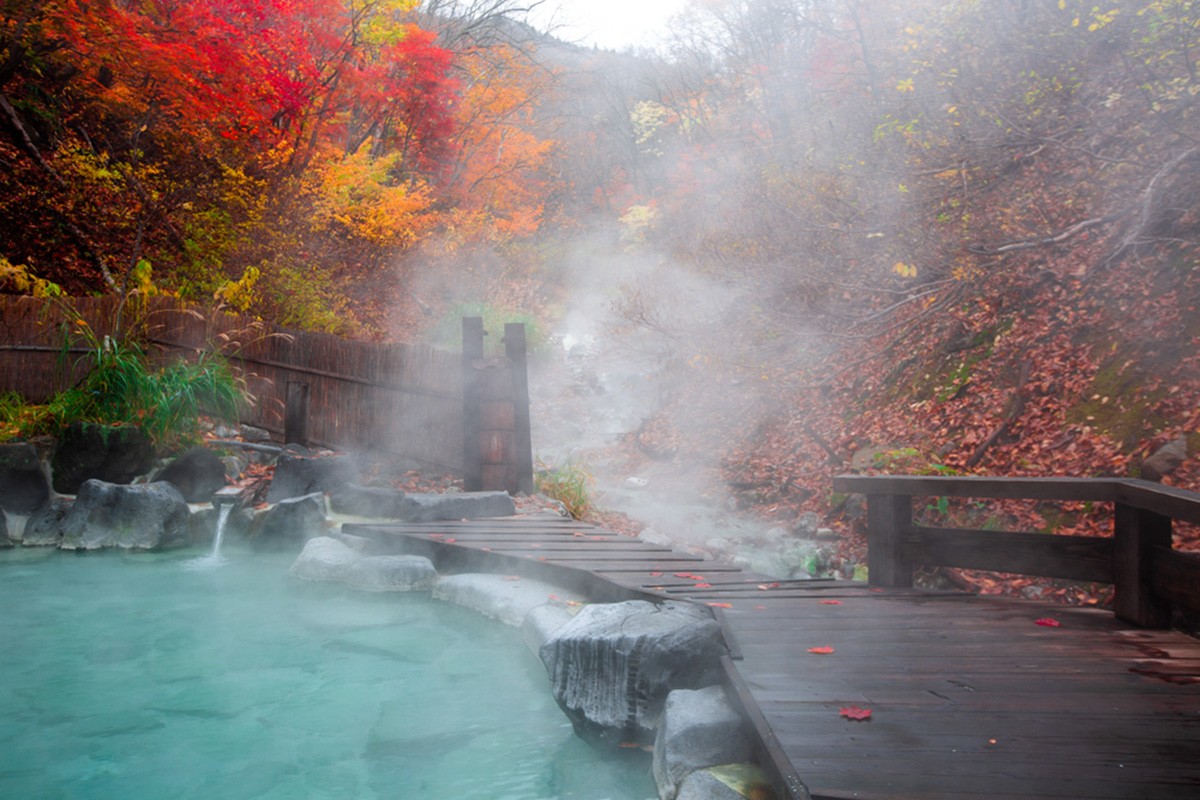 Ginzan Hot Springs has a flourishing history as one of Japan's 3 largest silver mines since ore was discovered in the 16th century. After it became an abandoned mine in the 18th century it started flourishing as hot spring area, and along the river where the hot spring source is located, there are Hot Spring Inns lined up. 

Things to See and Do in Ginzan Hot Springs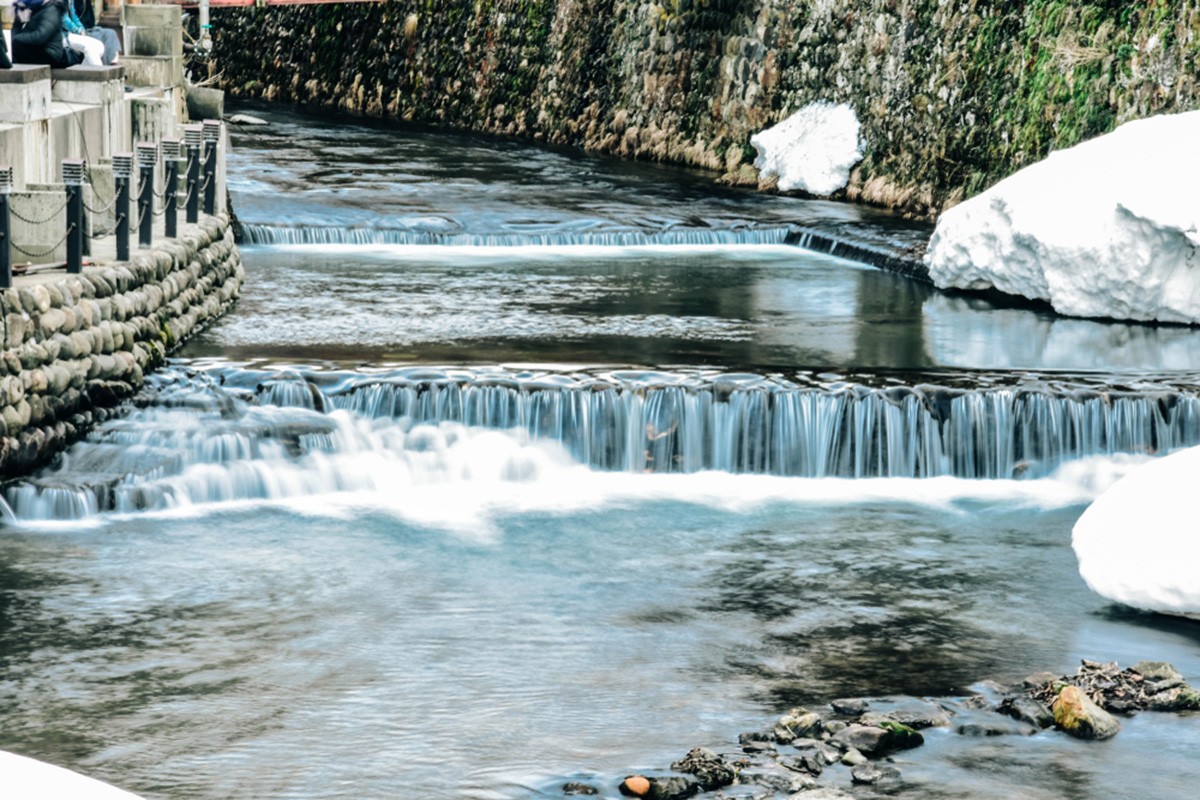 At Ginzan Hot Springs, you can experience hot springs such as mixed bathing and foot baths, you can also enjoy taking a stroll in the hot spring town and going around various sightseeing spots. Here we will introduce our recommended spots and famous food you should try. 
Yamagata Ginzan Hot Spring Town, where Retro Accommodation Facilities with Wooden Architecture such as "Fujiya" are Lined Up. 
At Ginzan Hot Springs, take a stroll around the retro town and pay attention on the architectural style and decorations. First, the inns lined up in the hot spring town have unique architectural styles such as "Fujiya"and "Kosekiya Yabekkan" which are made with 3-4 wooden layers. 

Moreover, like at Notoyaryokan and Kozankaku, there are many buildings with vivid trowel pictures on walls and signboards, so you should also check them out while you are there. Incidentally, trowel pictures are plaster pieces for mounting that could have the store name or a lucky item written on it
The Beautiful Snowing Scenery at Night at Ginzan Hot Springs in Winter.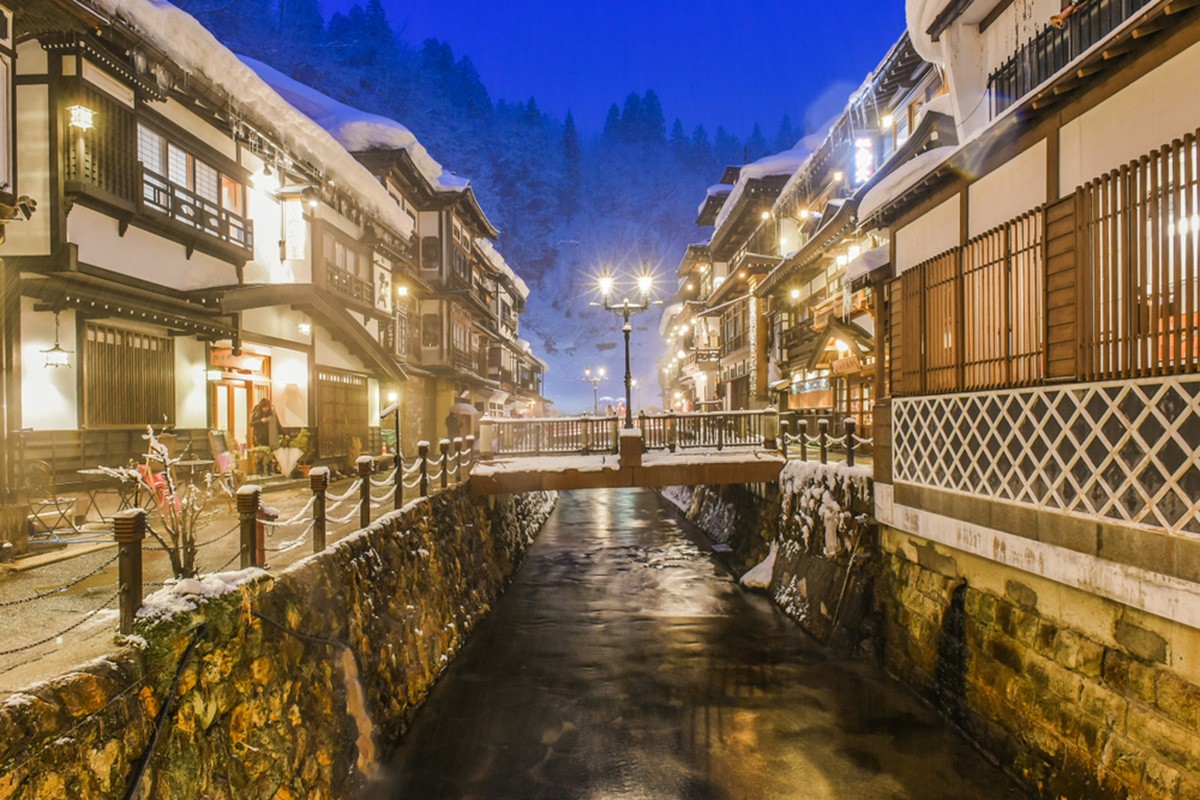 At Ginzan Hot Springs, one appeal point is that you can see beautiful hot spring townscape scenery every season such as greenery, autumn colours, and snowscapes. 

Especially in January and February, the beauty of the completely white hot-spring town covered by snow is impressive. More so at night, the orange light of the gas lamps light up the snow wrapped hot spring town creating a magical atmosphere throughout the town. 
Sightseeing Spots such as Shirogane Falls and Nobesawa Ginzan Ruins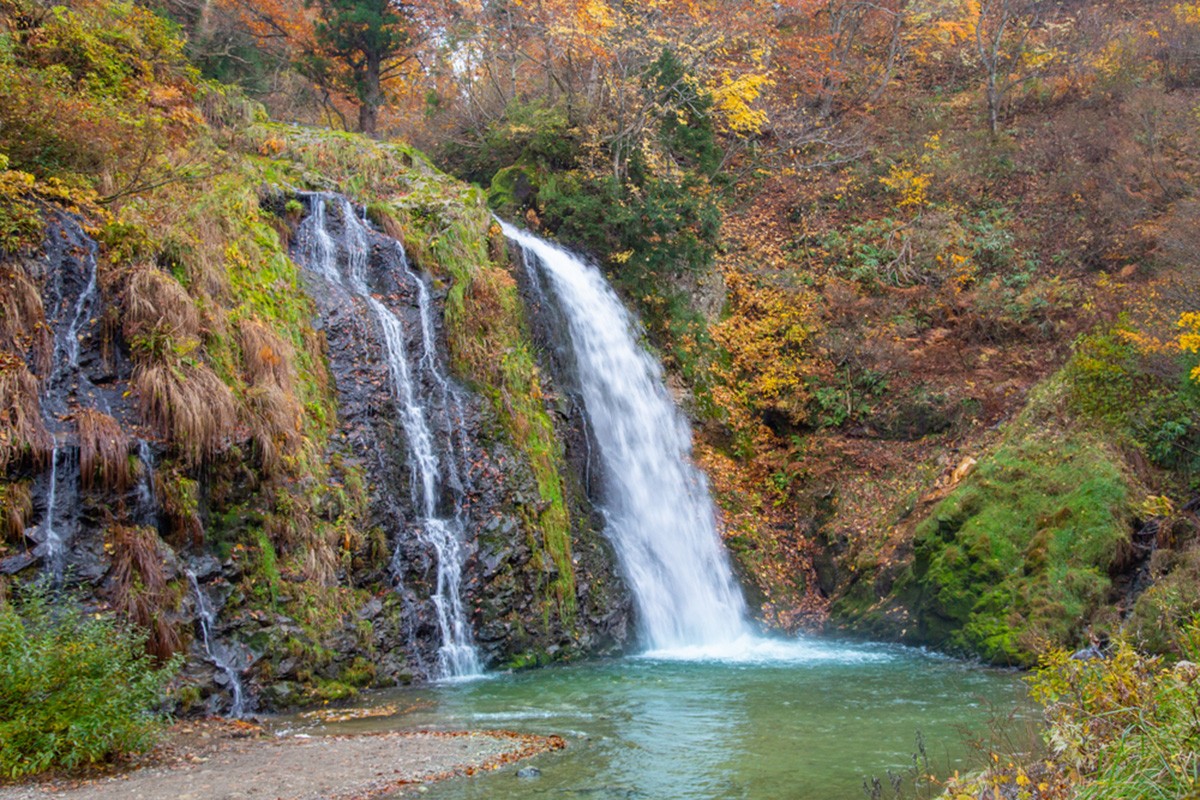 A walking trail has been installed around Ginzan Hot Springs, so you can go around the sightseeing spots such as canyons, waterfalls and silver mine ruins. For example, "Shirogane Falls" are a large and small waterfall with a 22m difference in height, and the scenery with the red bridge, "Sekotoi bridge", that hangs over the top of the falls and the trees interweaves around the area is beautiful. 

There are also places where you can connect with Ginzan Hot Spring's history, such as the country designated historical landmark Nobesawa ruins. In the silver mine, a walking bridge and lighting has been installed, so you can walk around the chilly mine with its blackened rock surface.
Try famous dishes at Ginzan Hot Springs
At Ginzan Hot Springs, there are plenty of places to eat and get take away, so you can try famous food from various restaurants. For example, curry bread from "Haikara-san street", Tofu or Namaage (deep-fried bean curd) from "Nogawa Tofuya" and Soba from "Izuno no Hana" is famous. 
Borrow Outfits and Stroll Around the Elegant Ginzan Hot Springs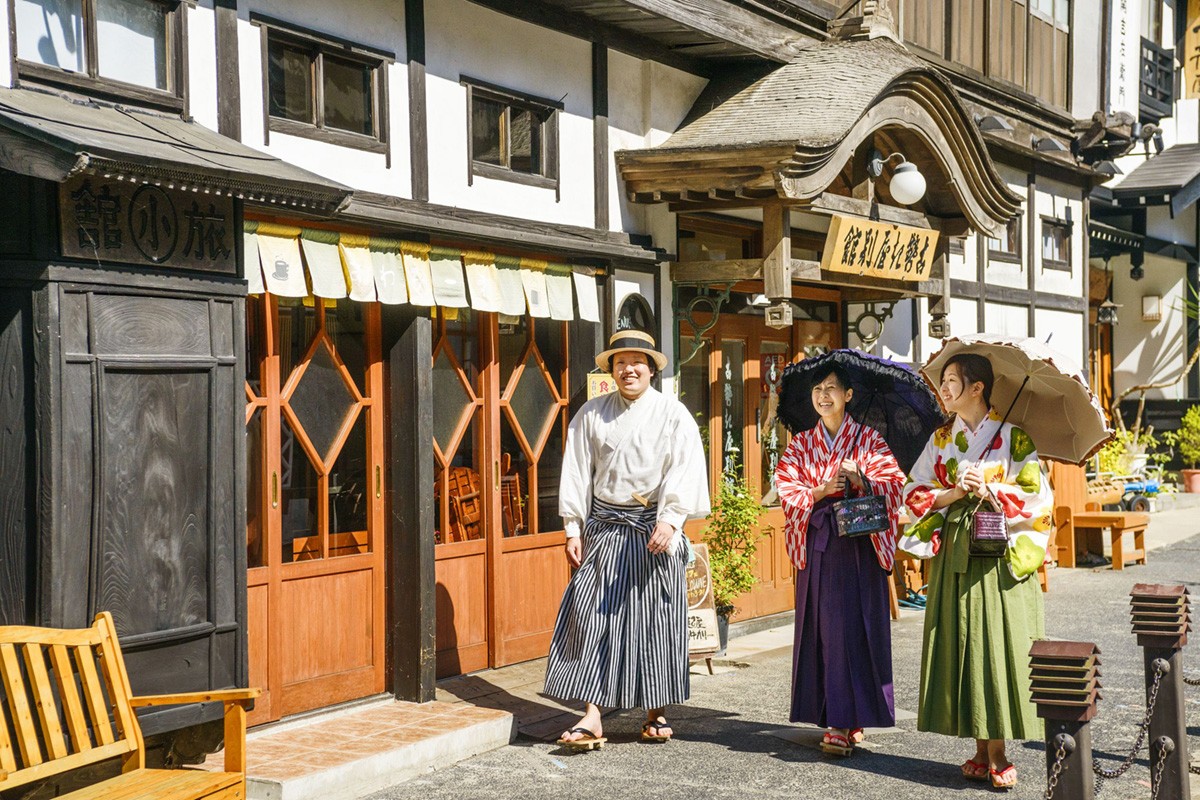 At Cafe I'rasgayna in Ginzan Hot Springs, you can experience wearing Hakama that became popular in the early 1900s in Japan. Fees start from 2000yen and include a bag and Geta sandals. In addition, it is designed to be able to be put on easily by oneself, but staff assistance can also help if necessary, so there is no need to worry. Why not make memories of your trip by borrowing an outfit and stroll around the elegant Ginzan Hot Springs? Moreover, in winter only guests staying at the lodging facilities "Ginzanso" and "Kosekiya Bekkan" can rent the outfits", so be please be aware
Access to Ginzan Hot Springs 
Let's go to Ginzan Onsen by train or bus from JR Yamagata Station. First, take the Ou Main Line Express from JR Yamagata Station and get off at JR Oishida Station which takes about 40 minutes. Then, take the "Hanagasa Bus" from JR Oishida Station and transfer at the "Obanasawa Waiting Station Bus Stop" on the way, which takes about 55 minutes in total to get to Ginzan Hot Springs. 
Spot information
Spot name: Ginzan Hot Springs (Ginzan Hot Springs Information Centre)
Street address: 429 Oaza Ginzanshinhata, Obanazawa city, Yamagata 999-4333
Access: Yamagata Station → [JR Ou Main Line Express] approximately 40 minutes → Oishida Station → [Hanagasa Bus] approximately 15 minutes → Transfer to Obanazawa Waiting Station → [Hanagasa Bus] approximately 40 minutes → Ginzan Hot Springs 

Wi-Fi:Available(GINZAN Free Wi-Fi)
Language:Only Japanese

Credit cards: VISA, MasterCard, JCB, AMERICAN EXPRESS, Diners Club International, UnionPay (available at some facilities)
[Survey] Traveling to Japan
Recommend