Flower Park Kagoshima, a Botanical Garden to Meet with Plants from All over the World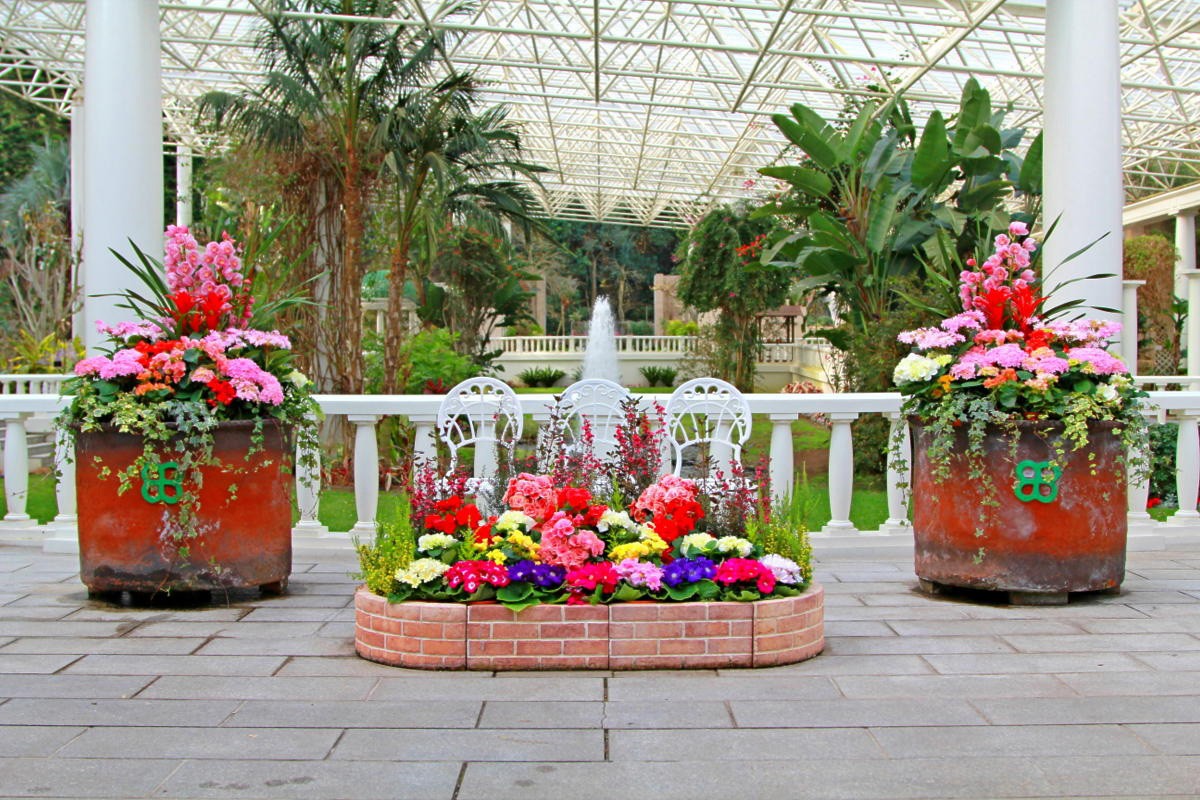 Flower Park Kagoshima in Ibusuki city is one of the largest botanical park in Japan, at where visitors can encounter subtropical plants from all over the world. Also, visitors are amazed by its series of amazing events throughout the year such as flower exhibitions, winter illumination and so on.

About Flower Park Kagoshima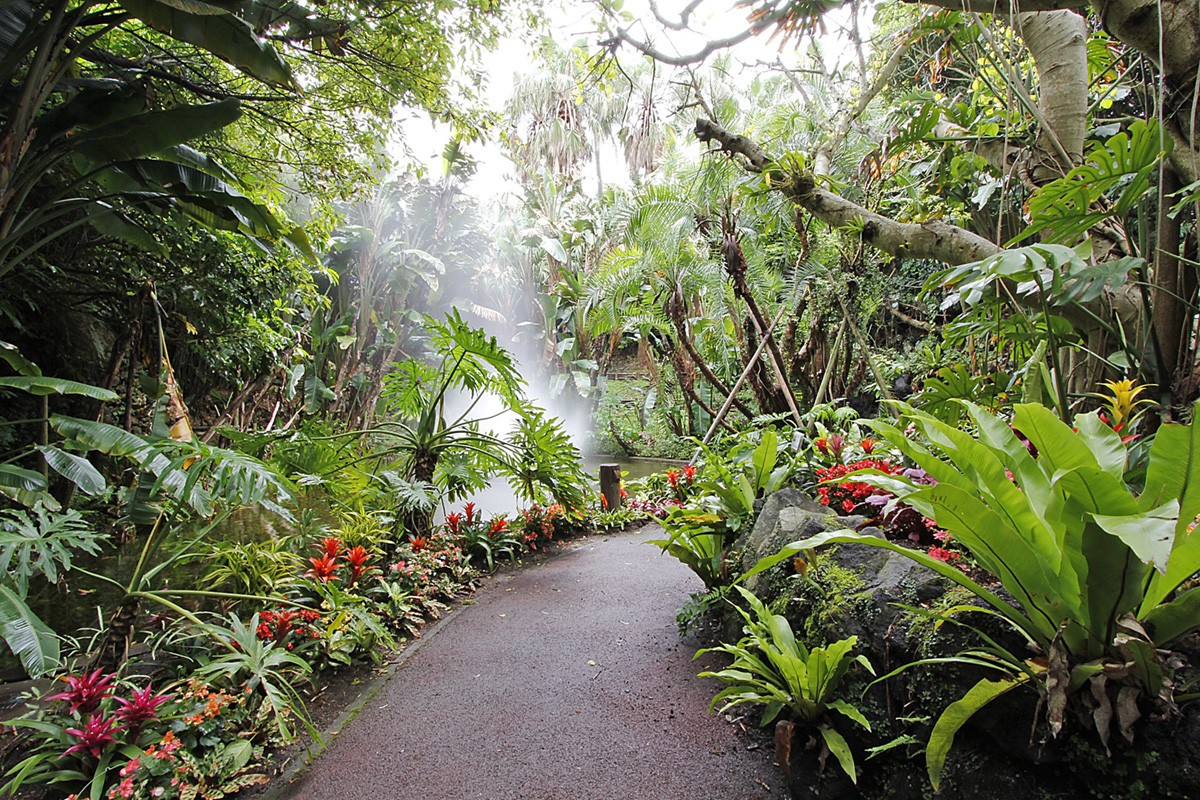 Utilizing the warm climate in southern Kagoshima, Flower Park Kagoshima is the home for a huge number of plants centering on subtropical ones from south-east Asia, South Africa, and Australia. It is 36.5 ha large, with its outdoor open garden, indoor garden, and greenhouse all accommodating splendid flowers. 

Highlights of Flower Kagoshima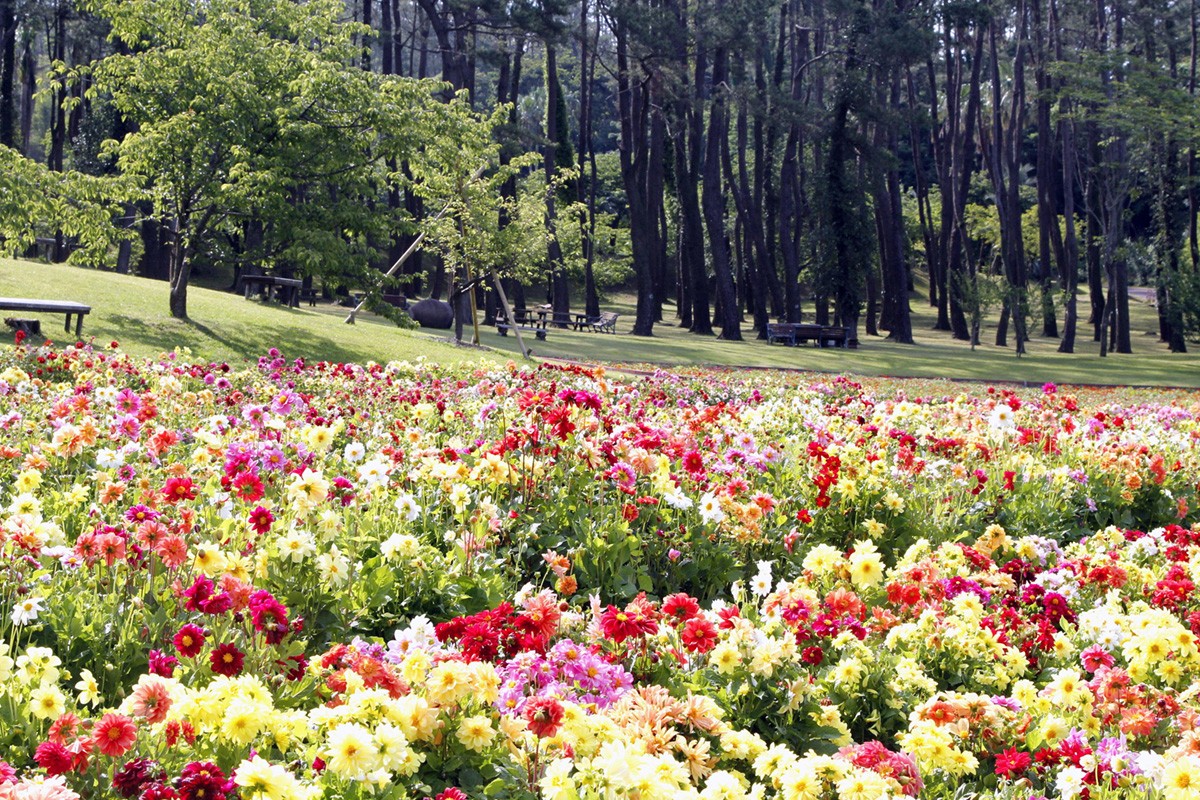 Flower Park Kagoshima is not only for flowers appreciation, it also has many other attractions such as a breathtaking observatory terrace and gift shops with great souvenir picks. This time, we would like to introduce some of its recommended spots and seasonal events. 

Various Flowers at Various Spots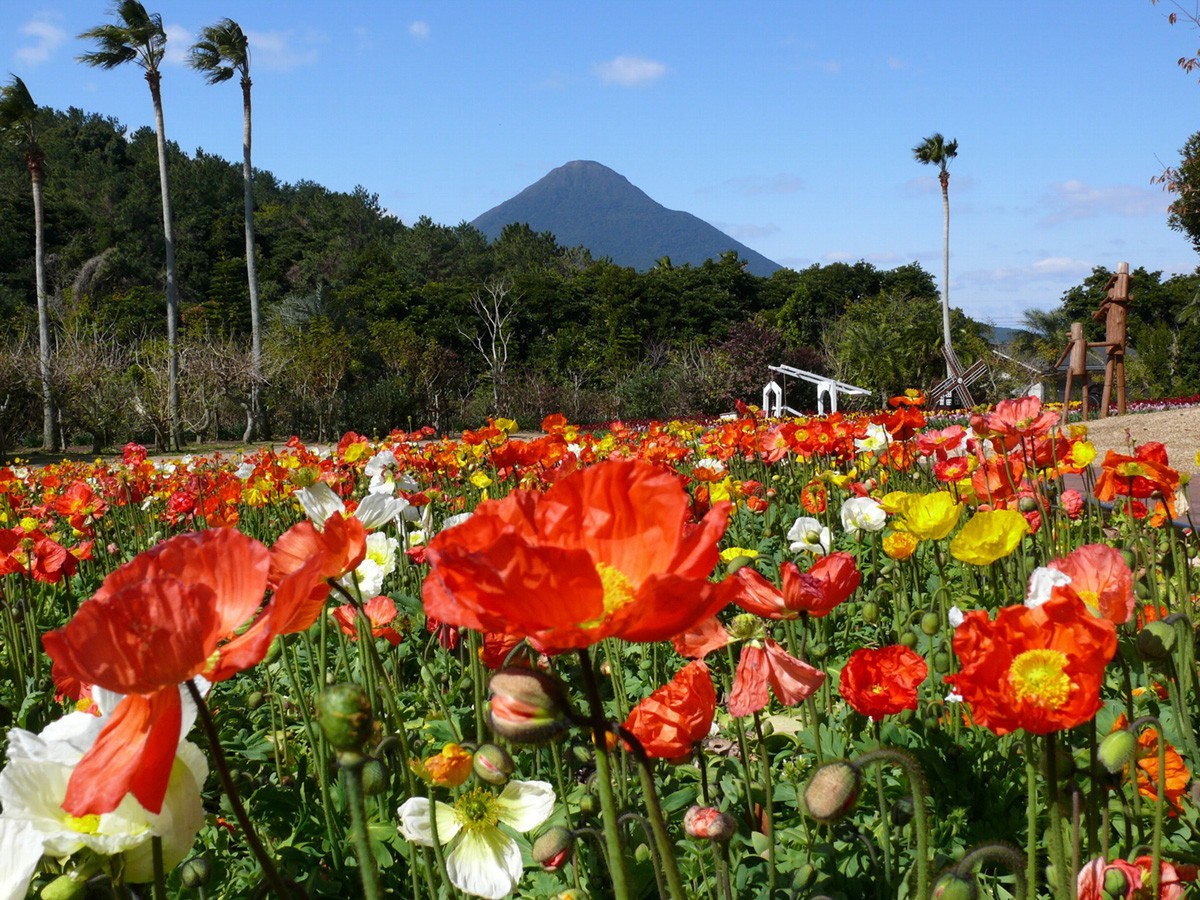 Gardens and flower spots are all over the park, and they are all different with different flowers. For instance, winter blooms like corn poppy and tulips shine at the "Flower Plaza" with a nice view of Mt. Kaimondake; while at the western style "Indoor Garden", visitors are able to enjoy beautiful bougainvillea and elatior begonia in spring and autumn. Also, the bright colours of red sealing wax palm are ready to delight visitors' days throughout the year at the greenhouse. 

Observatory Spots with Breathtaking, Panoramic Views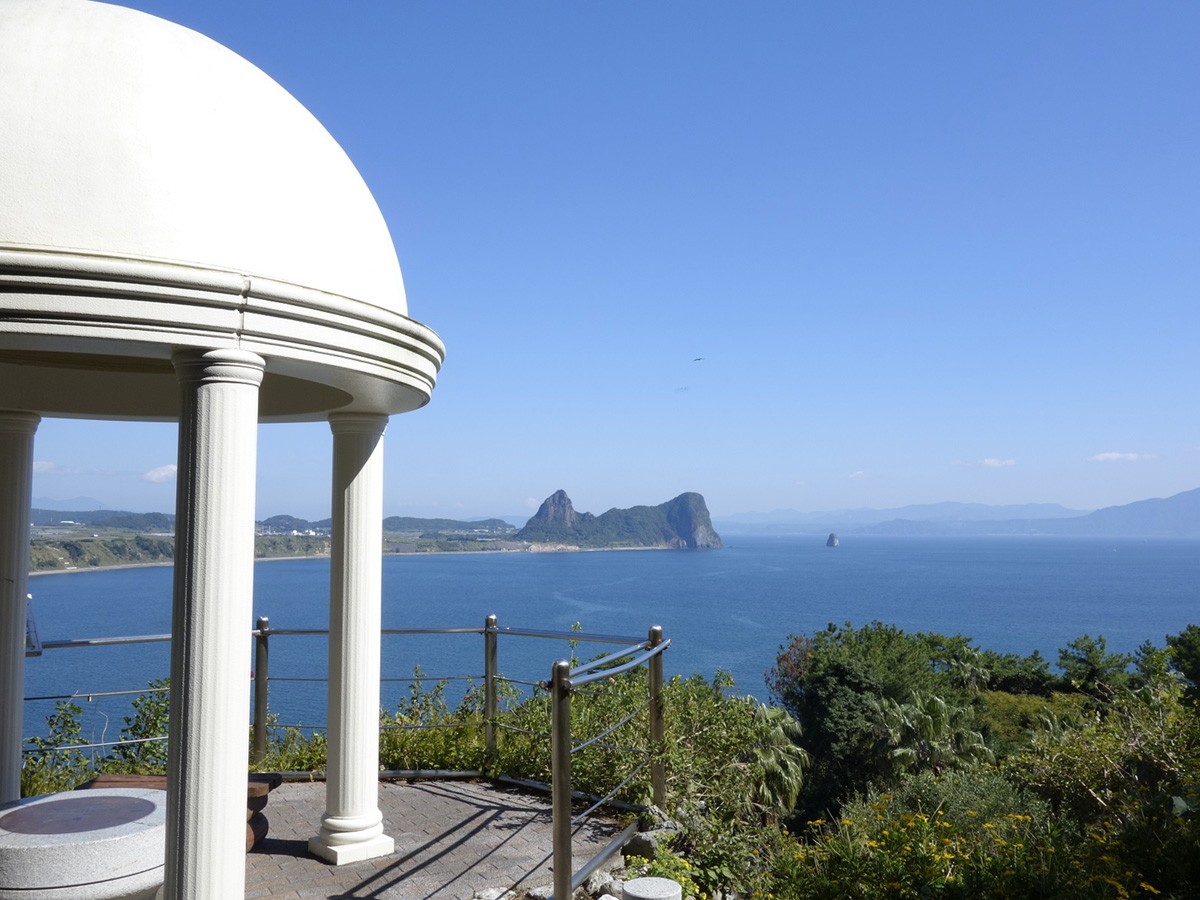 Get ready to be stunned by the breathtaking views at the observatory deck and the observatory corridor- it is an absolute must- see. Also, please do not miss the panoramic bird's eyes view of Kagoshima Bay (Kinko Bay) at the terrace of the corridor. 

Illumination and Other Events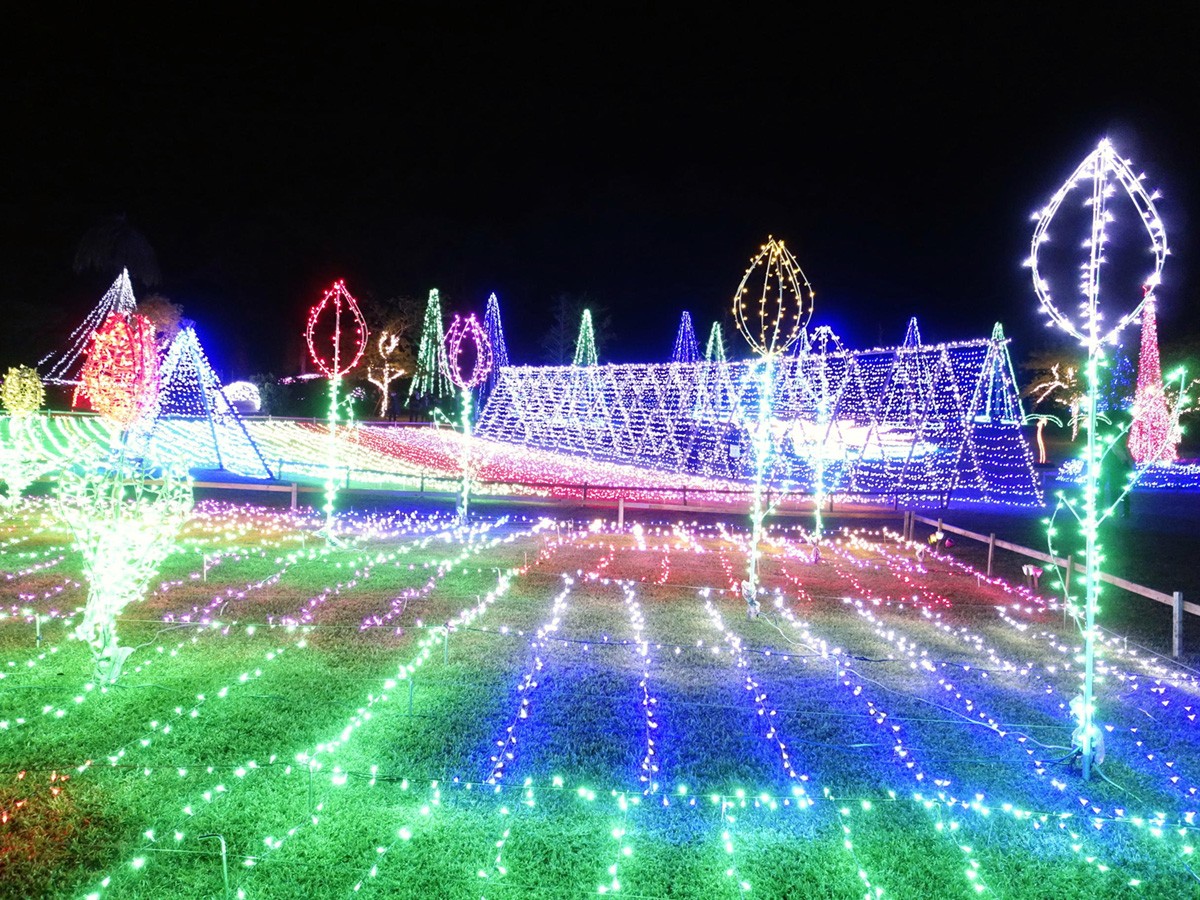 Various events are held at Flower Park Kagoshima throughout the year, which include the "Spring Festival" with music lives and planting workshop, and the "Flower Festival" in winter, with attractive food stalls.

We especially recommend the "Winter Festival Flower Park Illumination" with around 300,000 light bulbs in red, yellow, green, and blue as the cover of the flower spots.
Botanical Exhibition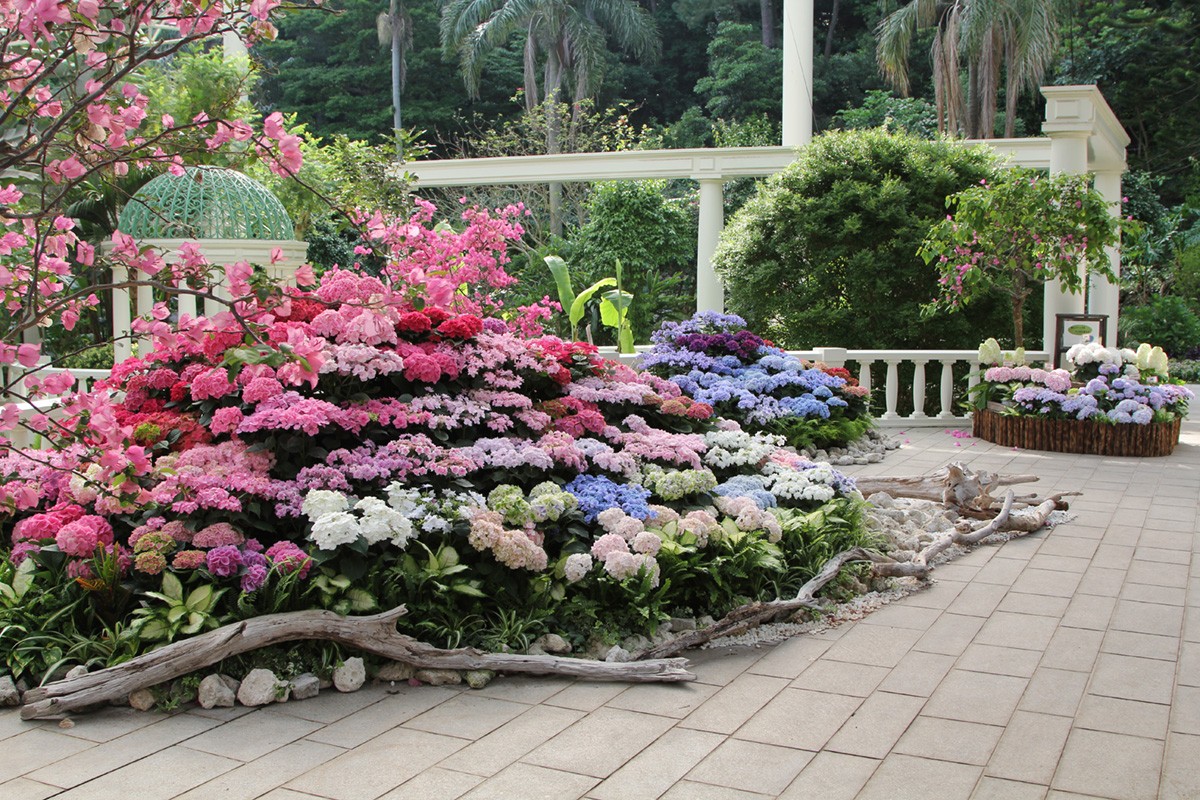 There are seasonal flower exhibitions at Flower Park Kagoshima that you should not miss out. For example, the "Hydrangea Exhibition" is filled with bright, beautiful colours like blue and pink. In the summer "Hibiscus Exhibition", visitors can find different sorts of hibiscus in red, yellow, and many other beautiful colours. The flowers in these exhibitions are simply something should not be missed. 

Business Hours and Ticketing of Flower Park Kagoshima
Flower Park Kagoshima opens from 9 am to 5 pm with admission closes at 430 pm. It opens almost every day in a year as it closes only during 30th – 31st December. The admission fee is standardized as 620 yen. (As of July 2019)

Access to Flower Park Kagoshima
To get to Flower Park Kagoshima, it is advisable to take JR Ibusuki station as the base of your trip and make us of Kagoshima Kotsu bus. The ride is around 35 mins before the drop of at [Flower Park Mae (front)]. The park is right there at the bus stop.

Spot information
Spot name:Flower Park Kagoshima
Street address:1611, Yamakawa Kogamitsu, Ibusuki city, Kagoshima (Zip code 891-0513)
Access:Ibusuki station →[Kagoshima Kotsu Bus ] approx. 35 mins →「Flower Park Mae (front) 」bus stop...the park is right there
Wi-Fi:Unavailable
Language:English
Ticket Purchase:At acceptance
Credit cards:No credit cards accepted
[Survey] Traveling to Japan
Recommend