Satsuma Peninsula where Kaimondake volcano exists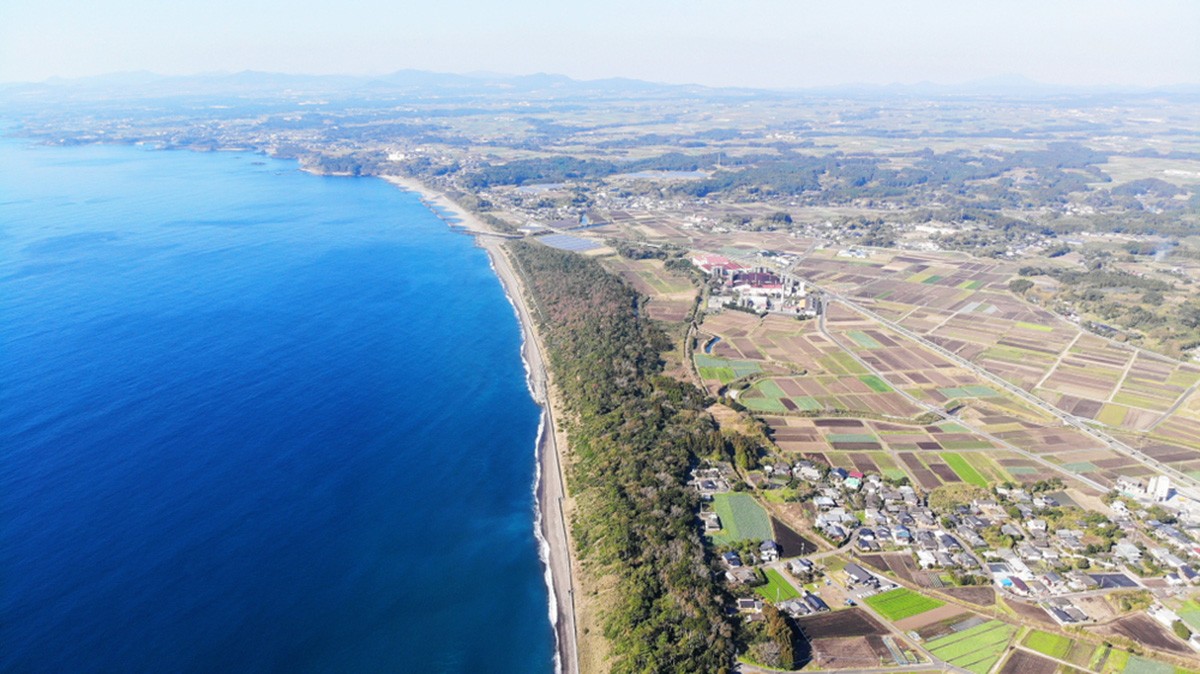 The Satsuma Peninsula in southwest Kagoshima Prefecture, is one of the two main peninsulas in the prefecture. It is an area with glorious scenery and the spectacular Kaimondake volcano. Besides the natural landscape and sightseeing spots, it boasts a huge number of hot springs. There are plenty of unique souvenirs and delicacies with a taste of this subtropical region.

Climate of the Satsuma Peninsula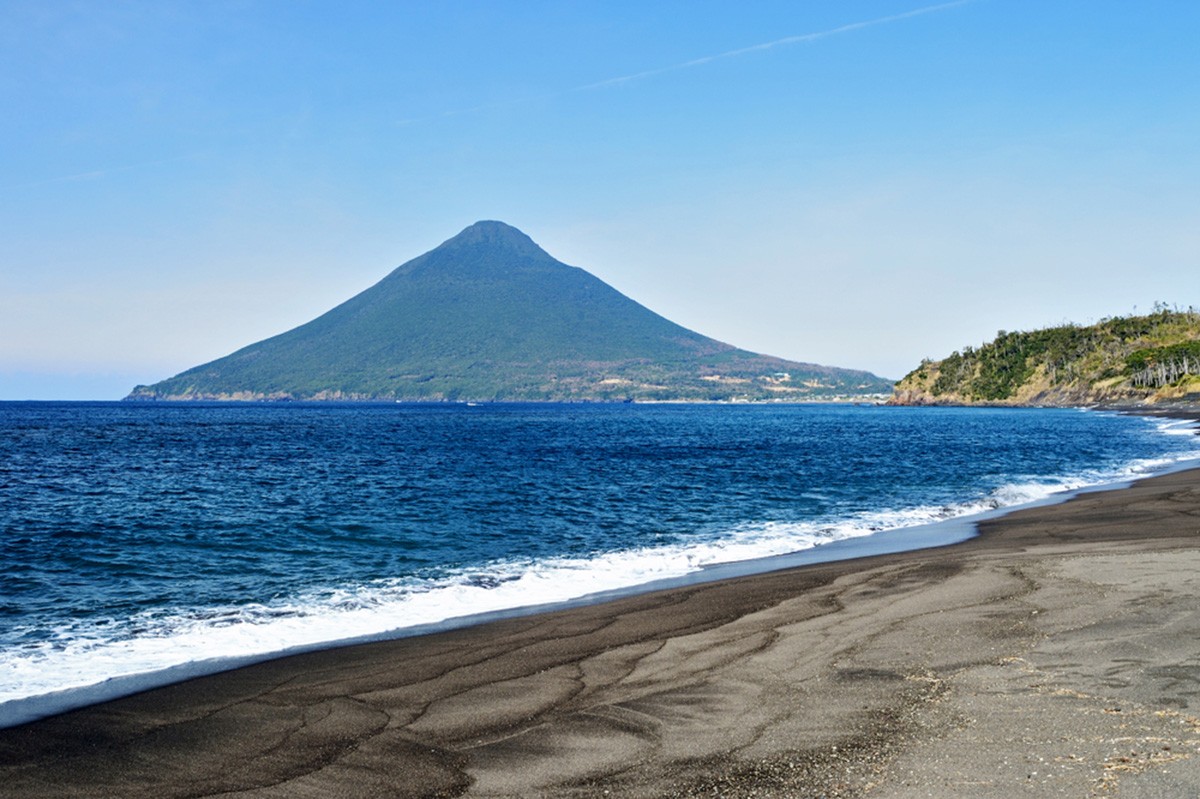 The climate in Kagoshima Prefecture is warm and rainy. The rainy seasons in June – July,  so it's best to avoid visiting during this period. 

Highlights of Satsuma Peninsula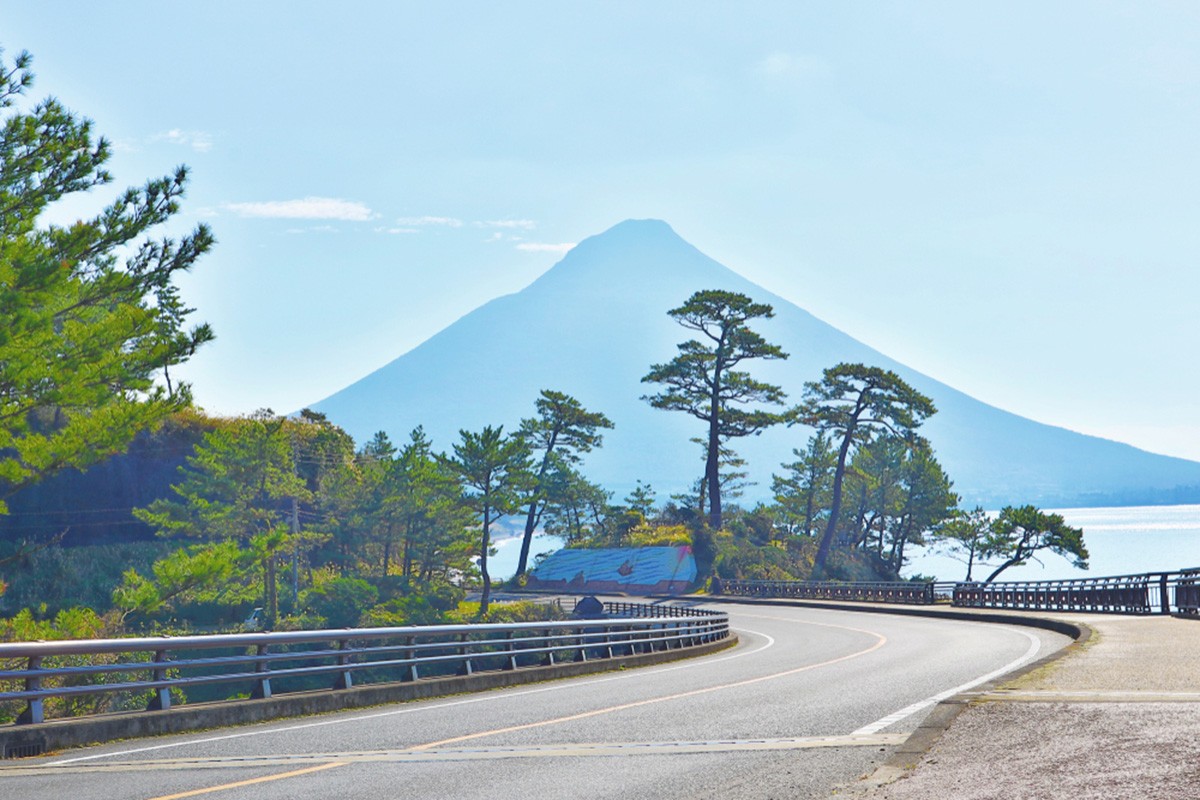 The Satsuma Peninsula is divided into northern and southern parts. It has a wide range of tourist hotspots from city sights to the splendor of the natural scenery. This time, we would like to talk about the different features of these areas and their respective atttractions.

The northern area - lots of places to visit especially in Kagoshima city
Centering on the heart of the Kagoshima city, which is located on the peninsula's east coast, the northern area has plenty to keep visitors busy. For example, besides the Kagoshima City Aquarium and Kagoshima City Museum of Art, there are also many historical sites and ancient remains. Terukuni Shrine (the largest shrine in Kagoshima) and Sengan-en Garden with views of Kagoshima Bay and Sakurajima are especially famous.
In the mountain area in the west, there are a lot of places to enjoy hiking such as Kanmuridake, a mountain with many shrines and temples. Stretching along the coastline is Fukiage Dune, one of the three most famous dunes in Japan, and Eguchi Beach Seaside Park with its beaches and breathtaking sunset views. 
The southern area- beautiful nature spots and hot springs
With its center at Ibusuki city, the southern area is rich in beautiful natural scenery such as the coastline, mountains and lakes. Kaimondake volcano, one of the so-called 100 famous mountains in Japan, is especially attention-grabbing. It is a perfect cone rising 924m above sea-level that provides visitors with birds eye's view of Lake Ikeda, a caldera lake, and a panoramic view of the distant sea and Yakushima island. And be sure not to miss historical spots like Chiran Samurai Residence Gardens.
Ibusuki city is a very famous in Japan for its hot springs and naturally heated sand baths. There onsen facilities include the free ashiyu foot-massage for visitors to enjoy, so just come and be soothed!
Food and Restaurants in the Satsuma Peninsula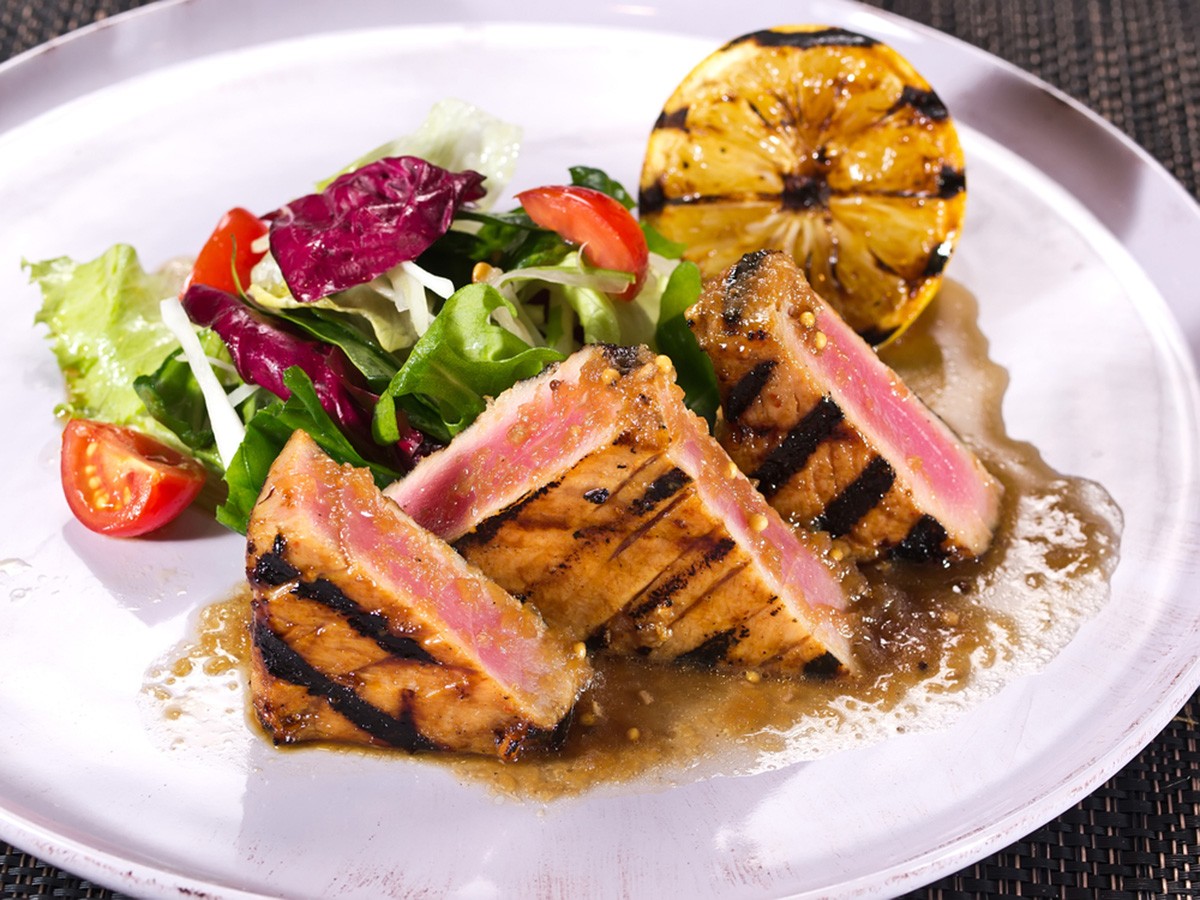 The Satsuma peninsula has plenty tasty dishes and specialties like ramen and rice bowls topped with beef, pork, or chicken for you to fill up on. For instance, Makurazaki city has been associated with skipjack tuna for hundreds of years, Kushikino city has a "Tuna Festival" every April and is known for tuna ramen: there are simply so many nice foods to try in different areas.
While it is nice to actually travel to a place and try out the local delicacy, if you are not able to travel all around the peninsula, you can pretty much find them all in location in Kagoshima city too.
Hotels and Accommodation in the Satsuma Peninsula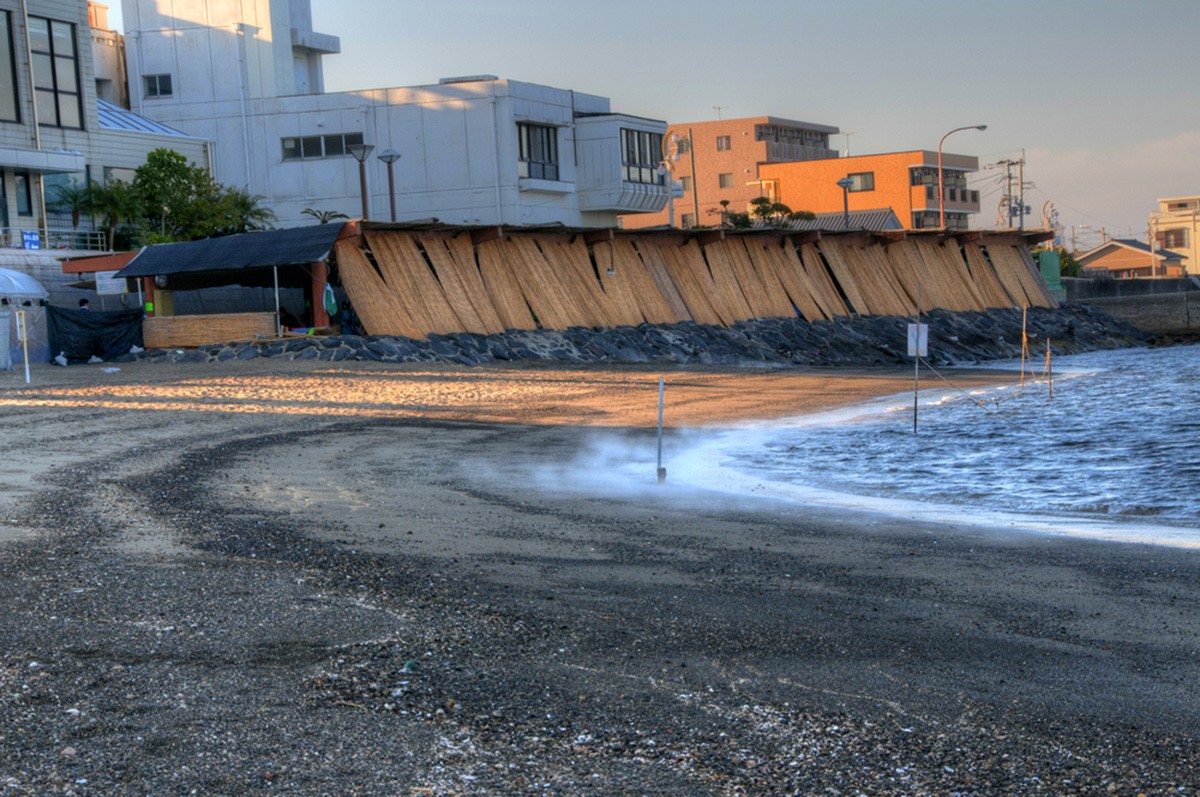 When talking about Northern Satsuma Peninsula, the urban center, Kagoshima city is a good place to stay. It has a lot of convenient choices close to the JR and tram stations. Many of them are reasonably priced and can cost as little as 5,000 yen (US$47) per night. Check them out to make your budget stretch further. (Price as of July 2019)
Meanwhile, the options in the southern area are more like guest houses, Japanese ryokan, and hot spring hotels like the ones along the coast in Ibusuki city. There are also nice places outside the city and while the choice may be limited, there are ones with breathtaking sea views.   
Access to Satsuma Peninsula
Take JR Kagoshima Chuo station as your base when traveling around the Satsuma Peninsula. It takes an hour and 20 minutes to reach there from JR Hakata station by shinkansen. JR Kagoshima Chuo stations is a transportation hub for trains, buses, and city trams to various sightseeing spots. There is also a tourist information center at the JR station.
Information
Name:Satsuma Peninsula (JR Kagoshima Chuo station)
Street address:1-1 Chuo-cho, Kagoshima-shi, Kagoshima (zip code: 890-0053)
Access:Hakata station→[Shinkansen] 1hr 17mins
Wi-Fi:Availability depend on cities and respective tourist spots
Language:English, Chinese, Korean
Credit cards:VISA, MasterCard, JCB, AMERICAN EXPRESS, Diners Club International
[Survey] Traveling to Japan
Recommend