Enjoy Kagoshima's Cherry Blossoms!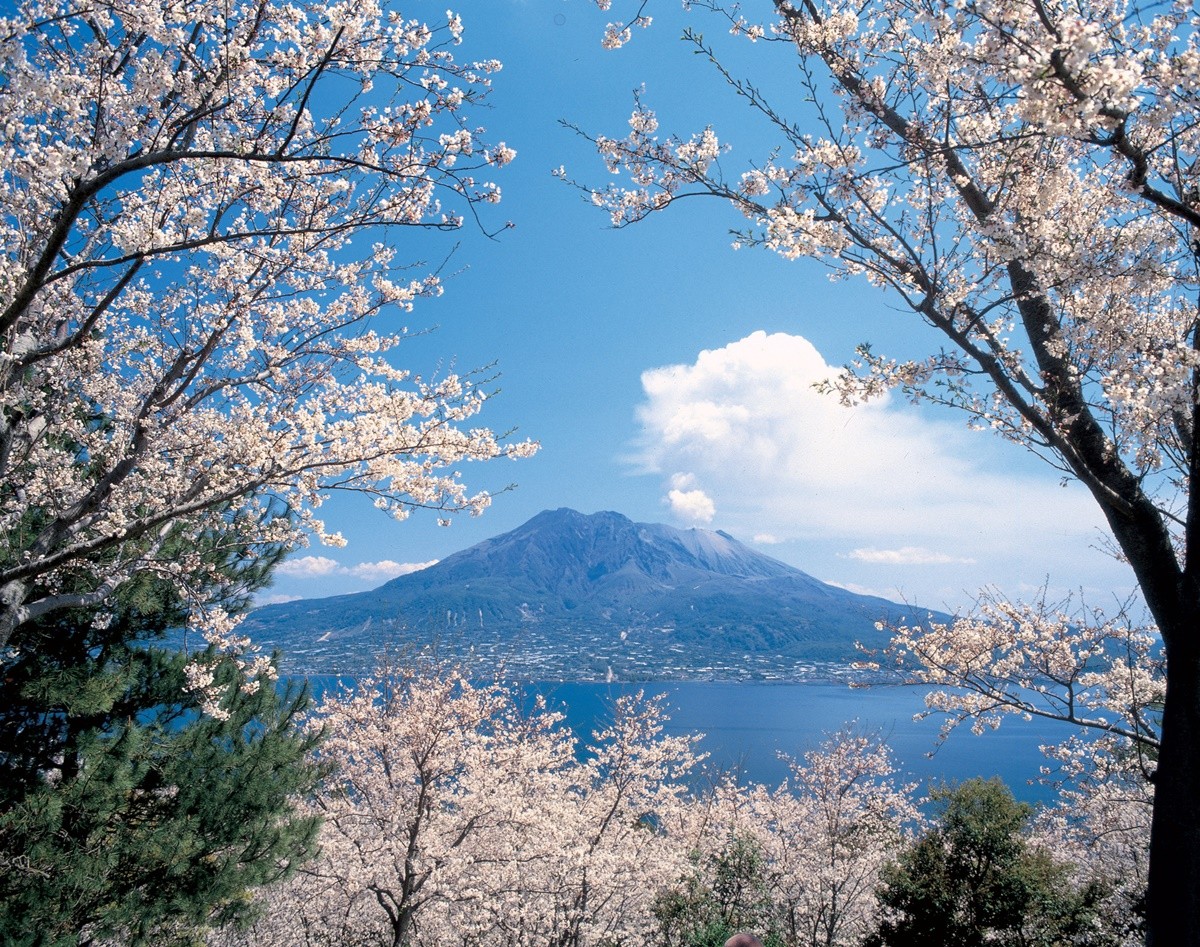 Kagoshima Prefecture in Japan is dotted with popular cherry blossom viewing tourist spots. There are many options, such as famous places where there are many cherry trees planted, or where you can view cherry blossoms against the backdrop of Mt. Kirishima. We will introduce our favorite spots to enjoy the cherry blossoms in Kagoshima.

Kagoshima's Cherry Blossoms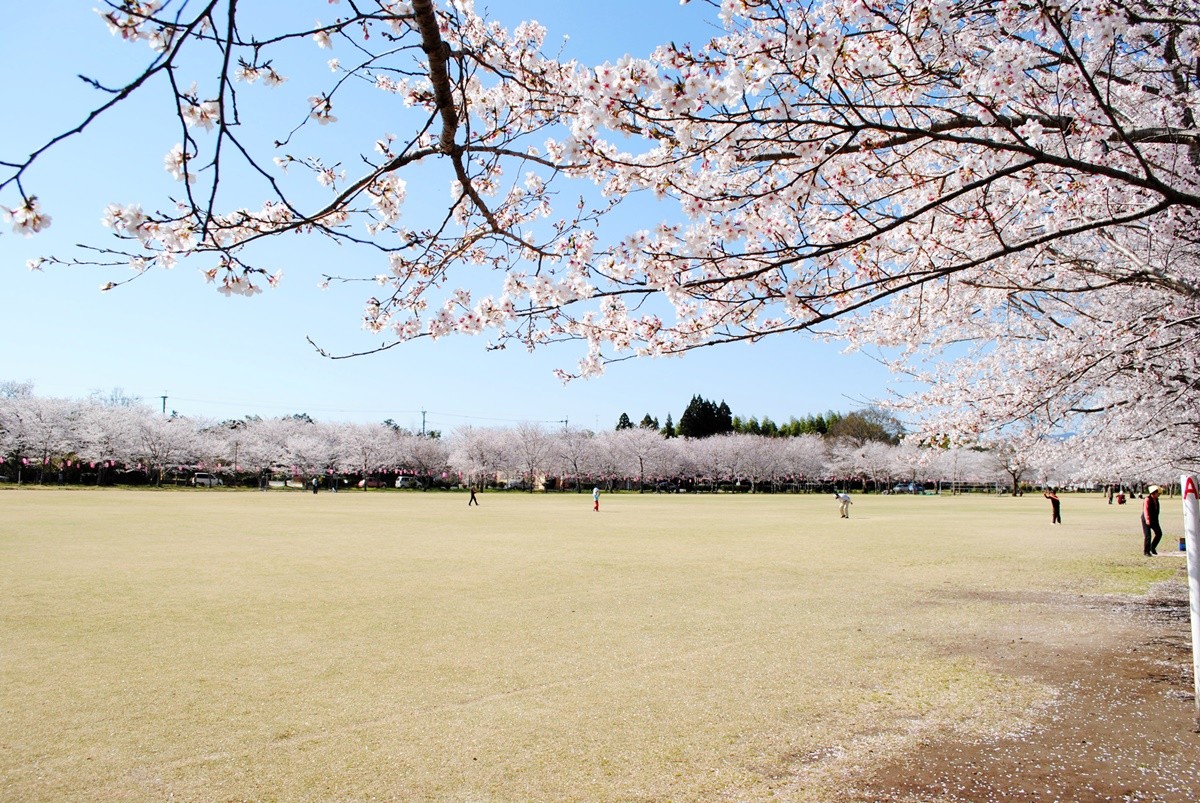 Cherry blossoms are usually in full bloom around the end of March to early April in Kagoshima. There are some places where you can enjoy the cherry blossoms from as early as the beginning of February, though. When it gets to cherry blossom season, the famous spots hold events such as cherry blossom festivals, and they draw a lot of people.

The Temperature in April
The average high temperature in Kagoshima in April is about 25℃, but the low temperature can get below 3℃, so the difference in temperature is quite large.

 The Climate in April
April in Kagoshima is generally warm and comfortable. Towards the end of April, there are more hot days.

What kind of Clothes to bring for April
A long-sleeved shirt would be just right for most days in April in Kagoshima. However, it may feel chilly in the morning and evening, so it's a good idea to bring a sweater or cardigan just to be safe. Towards the end of the month, there are more hot days, so you could get away with a short-sleeved shirt during mid-day.
Kagoshima Prefecture Cherry Blossom Highlights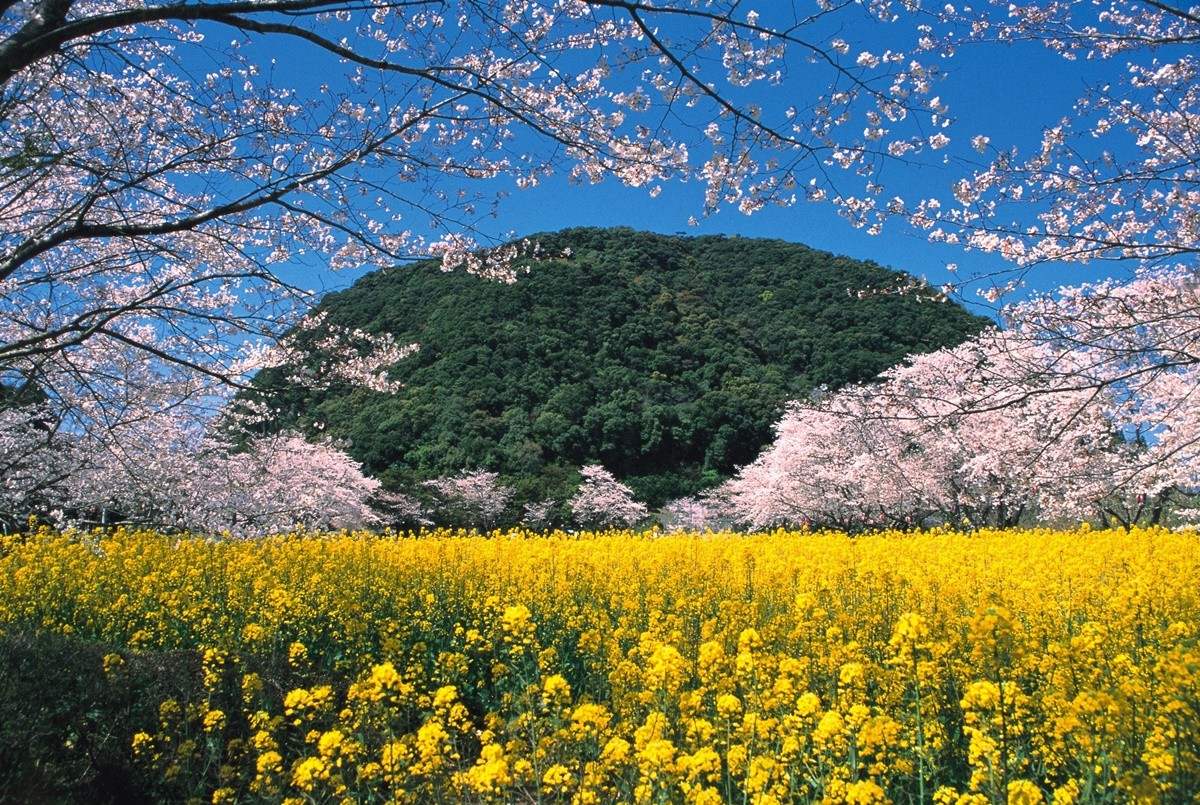 Cherry Blossoms at the Kannon-ga-ike Citizen's Forest
Kannon-ga-ike Citizens' Forest is a popular cherry blossom viewing spot in Kagoshima Prefecture. The beauty of the cherry blossoms planted on the banks of Kannon-ga-ike Pond, including Somei Yoshino cherry trees, as they all bloom together is incredible. You can also do cherry blossom viewing at night, and the crowd is very lively during the blooming period. Usually, the blooming season is from late March to late April.

 Cherry Blossoms at Maruoka Park
The cherry blossoms at Maruoka Park cover a total area of 27ha and is one of the largest areas in the prefecture. Known for its cherry blossoms and azaleas, there are about 2,000 cherry trees that bloom in the park. During blooming season, many visitors come from far and wide to see the cherry blossoms. It is a great cherry blossom viewing spot, with a panoramic view of Mt. Kirishima.
 The Kagoshima Cherry Blossom Festival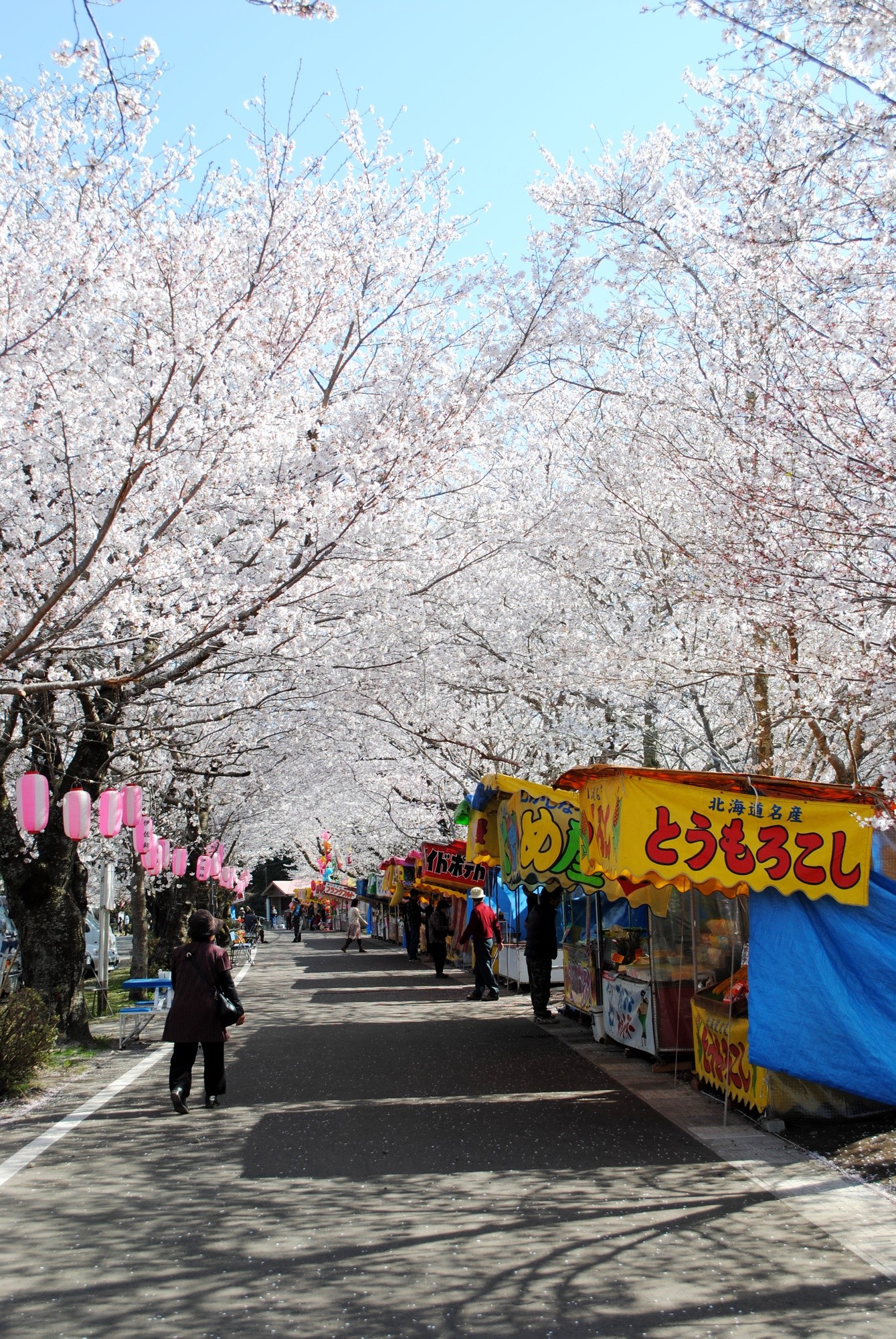 When the cherry blossoms hit their peak, many places light them up or hold festivals. Along the river that runs through the center of Kagoshima City, the Kotsuki River, about 500 cherry trees bloom every spring, and you can enjoy viewing the blossoms until 22:00 at night. In early April, there is a fantastic light event, performances on the stage, and various restaurant stalls open along the river. Just a 5-minute walk from Kagoshima Station, it is an easily accessible cherry blossom viewing spot.
Access to Cherry Blossom Viewing in Kagoshima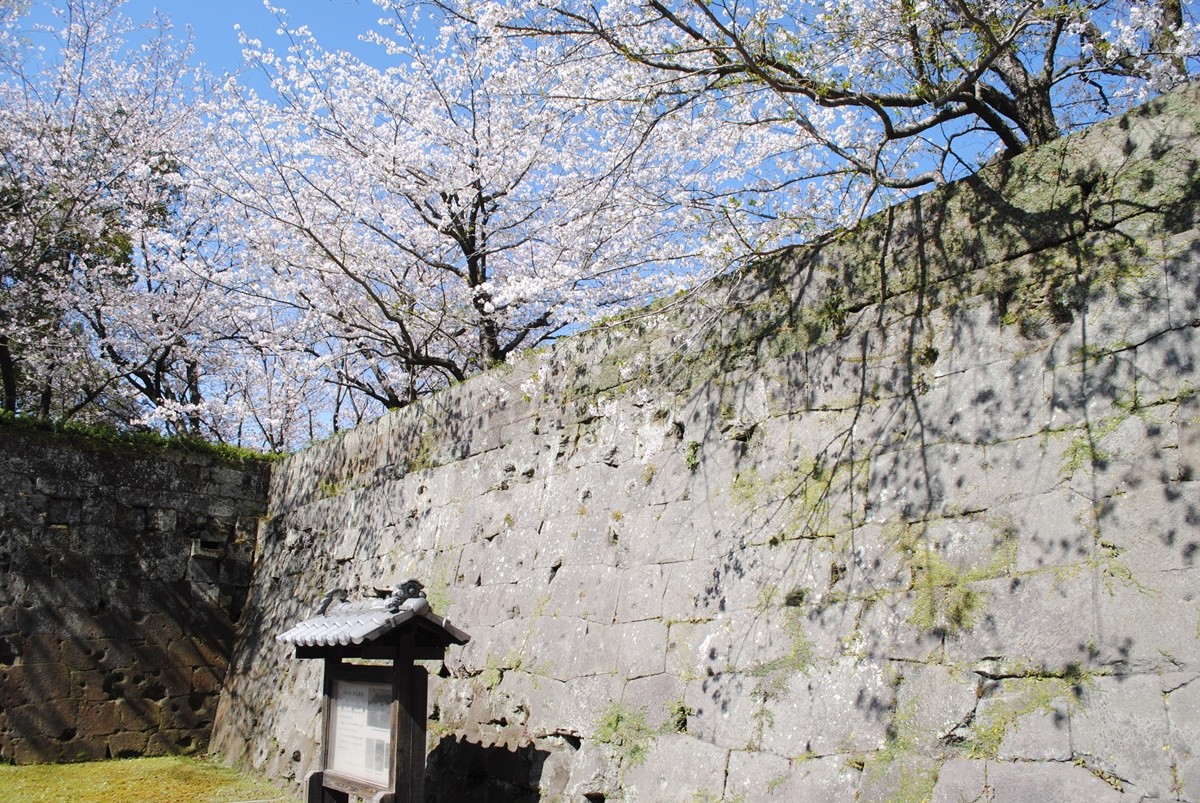 To get to Kagoshima City from Tokyo, take a flight from Haneda Airport to Kagoshima Airport, then take the Kagoshima Airport Bus and get off at Kagoshima Chuo Station.

Spot Information
Spot name:Kannon-ga-ike Citizens' Forest
Street Address:1247-3, Minato-machi, Ichiki-Kushikino City, Kagoshima Prefecture
Access:Haneda Airport → [Airplane] 1 hour 45 minutes → Kagoshima Airport → take [Kagoshima Airport Liaison Bus] approx. 60 minutes → JR Kagoshima Chuo Station →take  [JR Kagoshima Main Line] → Ichiki Station → [Taxi] Approx. 7 minutes
Wi-Fi: Unvailable
Language:Only Japanese
Ticket:Free
Credit cards:No Credit Cards Accepted
Spot Information
Spot name:Maruoka Park / 丸岡公園
Street Address:3201, Kamino, Yokogawa-cho, Kirishima City, Kagoshima Prefecture
Access: Haneda Airport → [Airplane] 1 hour 45 minutes → Kagoshima Airport → [Kagoshima Airport Shuttle Bus] approx. 60 minutes → JR Kagoshima Chuo Station → [JR Hisano Line] approx. 1 hour 30 minutes → Osumi Yokogawa Station → [Taxi] Approx. 15 minutes
Wi-Fi: Unvailable
Language:  Japanese Only
Ticket:Free
Credit cards:No Credit Cards Accepted
[Survey] Traveling to Japan
Recommend