Oyama Shrine in Kanazawa: The Rare Shrine With Beautiful Glasswork!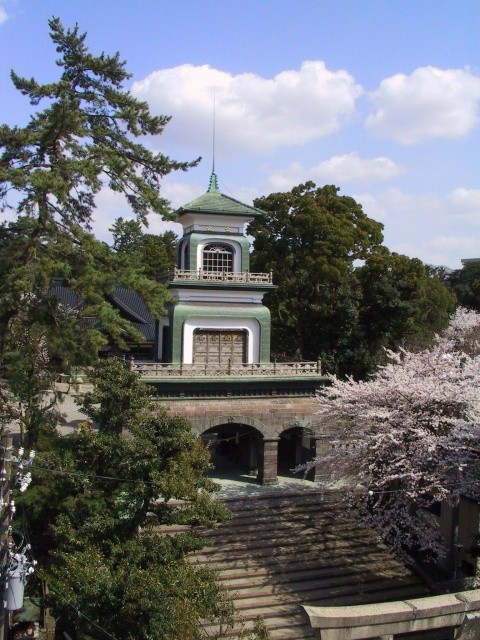 Oyama Shrine in the old city of Kanazawa was dedicated to Maeda Toshie and his wife. Maeda Toshie was the first lord of the Kaga Domain, covering most of the modern-day Kaga Province and Etchu Provinces and all of Noto Province. It is a shrine, but many tourists actually come here to see the Giyaman glasswork on the top floor of the gatehouse. You can also easily walk to the 'kitchen of Kanazawa' - Omicho Market, or Kanazawa Castle, or Kanazawa Station, so why not visit them all as a set?

About Oyama Shrine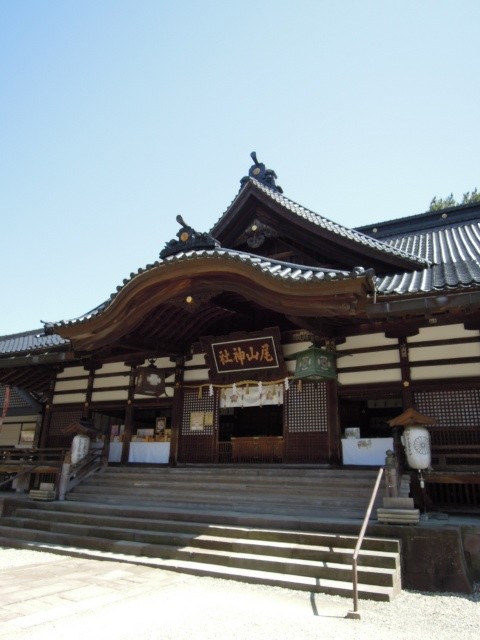 In 1873 (Meiji 6th Year), some former Kaga clan retainers built the shrine as a monument to their first leader, Maeda Toshiie, to tribute what he had accomplished in his life. The shrine is dedicated to Maeda and his wife, Omatsu. Inside there are the main hall, the worship hall, and the gate which is a designated important cultural property, and a statue of Toshiie. There is also a famous garden known as the Shinen Garden which is shaped like an ancient instruments.

Highlights of Oyama Shrine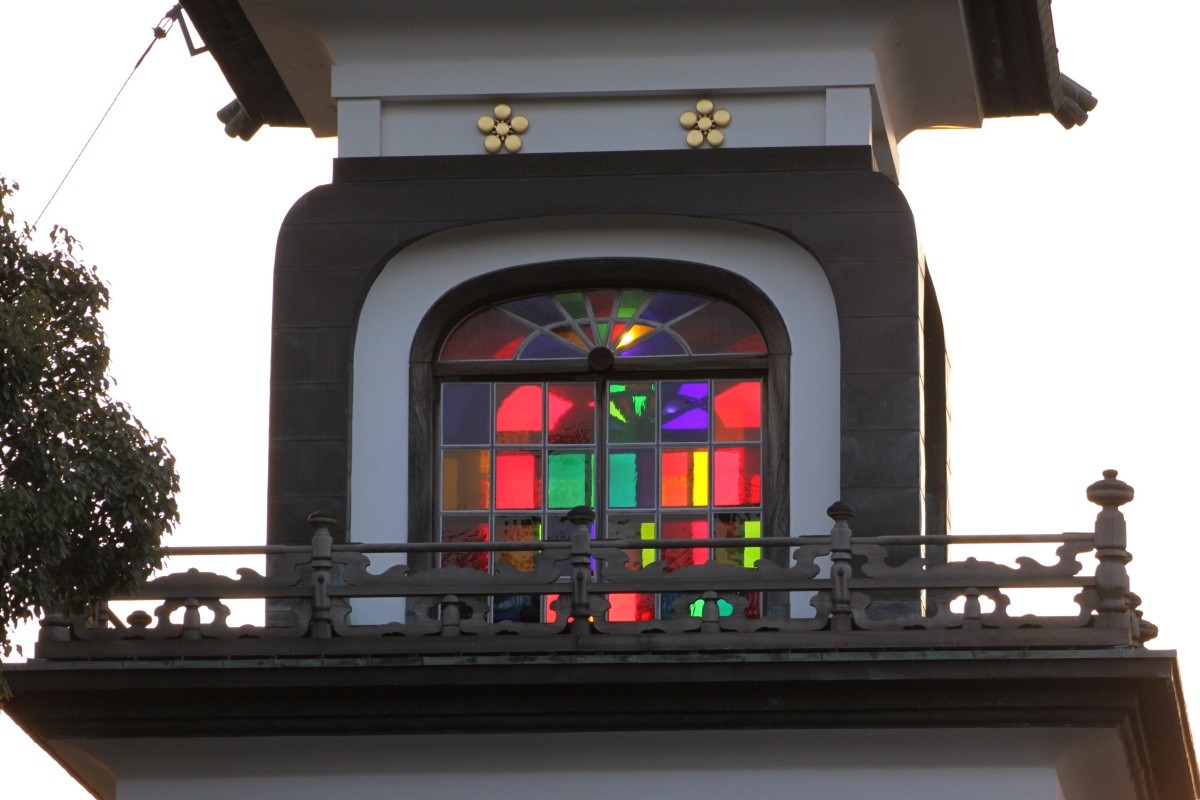 A definitely must-see spot is the shrine gate, which is designated as an important cultural property. It was built in 1875 (Meiji 8th Year). It combines elements of Japanese, Chinese, and Western architecture, which is rare in a shrine and simply aesthetic. The third storey has Giyaman glass windows that look like stained glass, and it's a magically stunning view when lit up at night. In the past, it used to serve as a lighthouse for ships in the Sea of Japan. The people who built the gate wanted to show the 'light' or power that Maeda Yoshiie had through the construction itself, while also respect the tradition and build something new and beautiful that suits the high sense for beauty of Kanazawan people.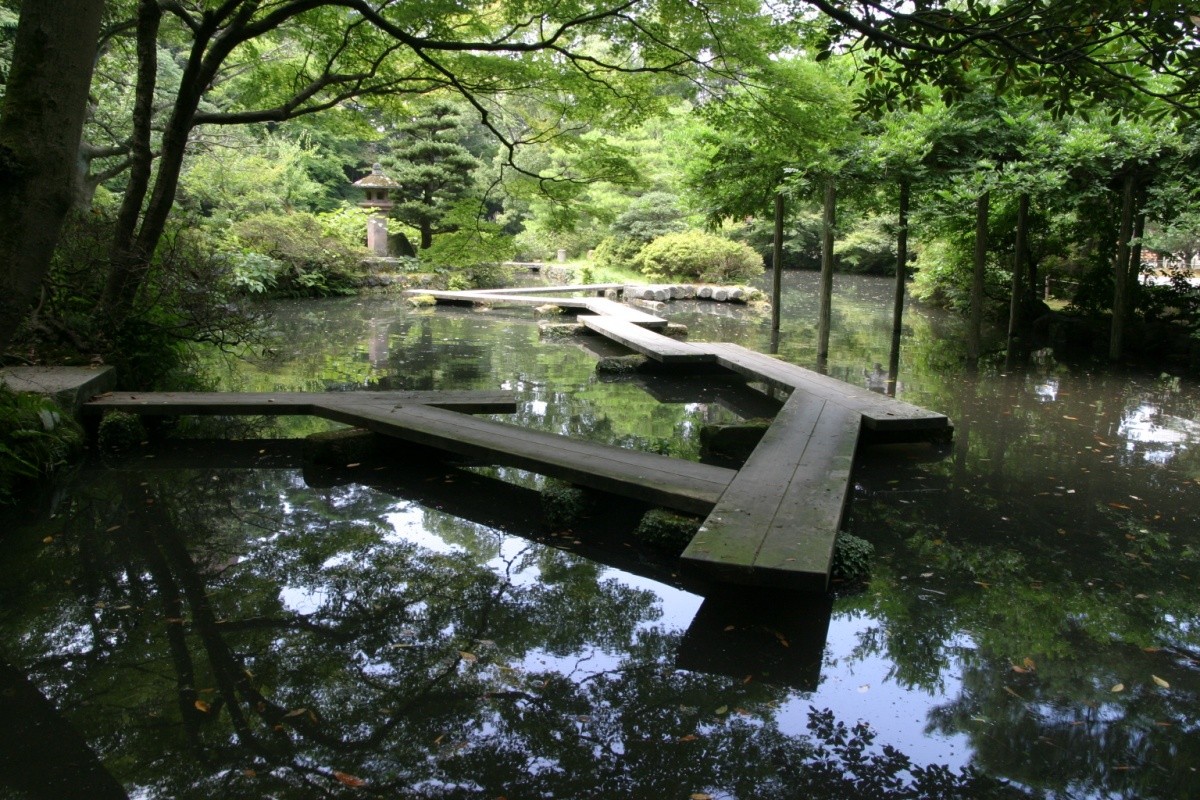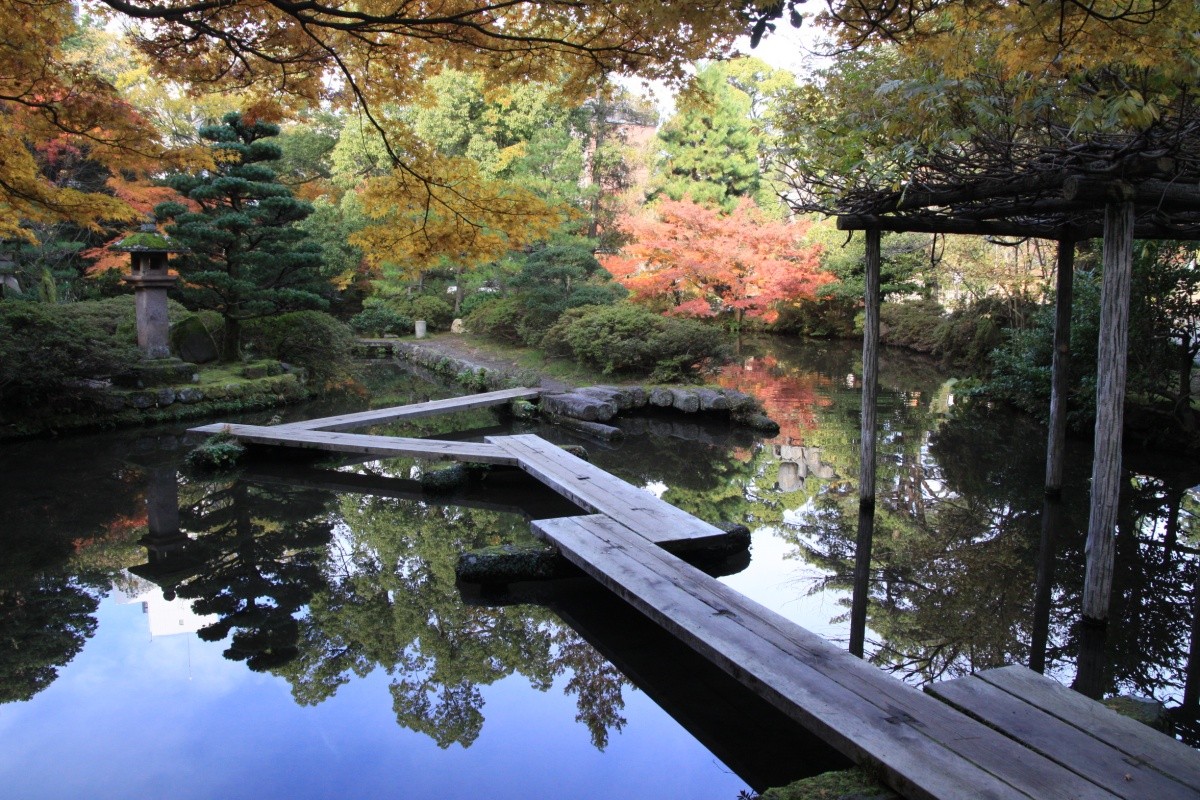 The second highlight is the Shin'en Garden, which is shaped like ancient instruments. The garden is also referred to as the "Instrument Garden", and is one of the common shapes for a Japanese pond garden. With various islands and bridges in the central pond, the garden is imagined as congregation of different instruments, such as the 'koto bridge' and 'biwa island'. Try imagining the shapes of the instruments as you walk through the garden.

Access to Oyama Shrine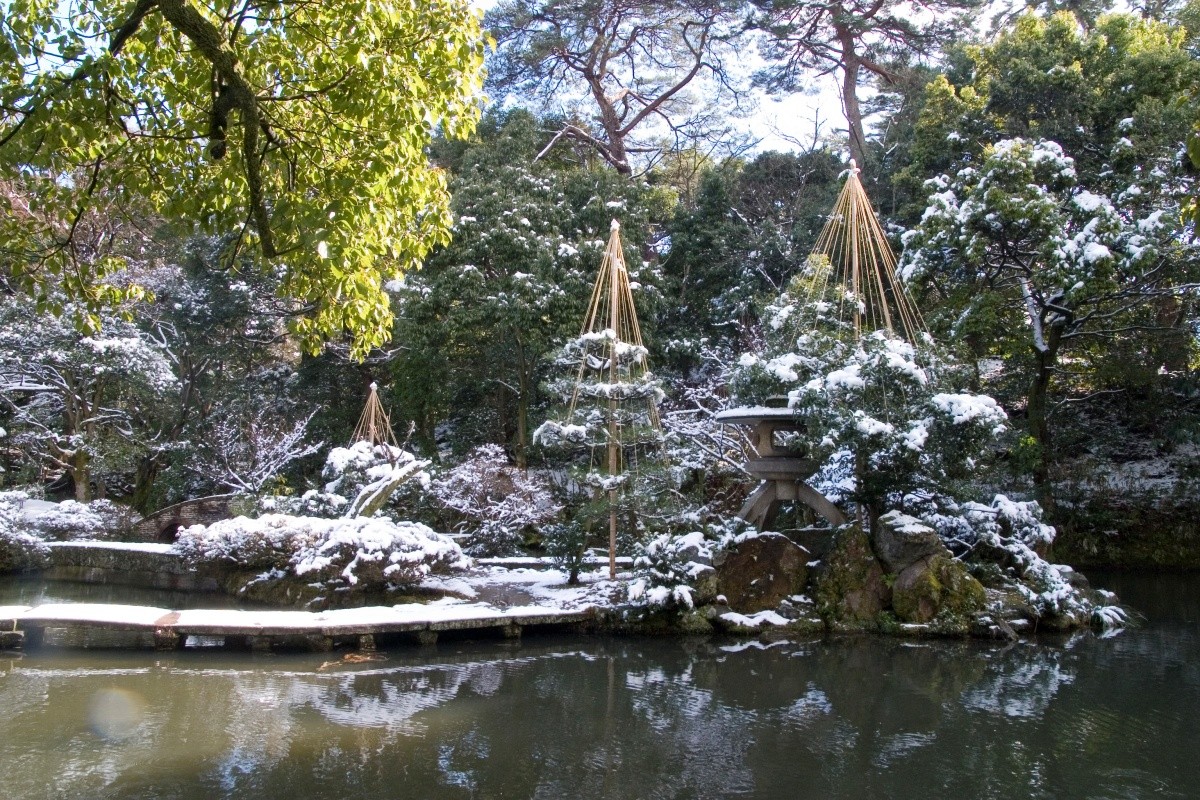 The base for access is Kanazawa Station. From Kanazawa Station, it is 5 minutes by taxi, or 15 minutes on foot. If you'd like to take a bus, take the Hokutetsu Bus going to "Minami-machi/Oyama-jinja" and get off at the "Minami-machi/Oyama-jinja" bus stop and walk about 3 minutes.

Spot Information
Spot name: Oyama Shrine, Kanazawa
Address: 11-1 Oyama-machi, Kanazawa-shi, Ishikawa Prefecture 〒920-0918
Access: About a 3 minute walk from the "Minami-machi/Oyama-jinja" bus stop
Language: English pamphlet available for 200 yen
Ticket: Free
Business Hours: The stamp stall and shrine shop are open 8:30~18:00
Holidays: Open year-round
[Survey] Traveling to Japan
Recommend