Experience driving on the seashore at Chirihama Nagisa Beach Driveway, Ishikawa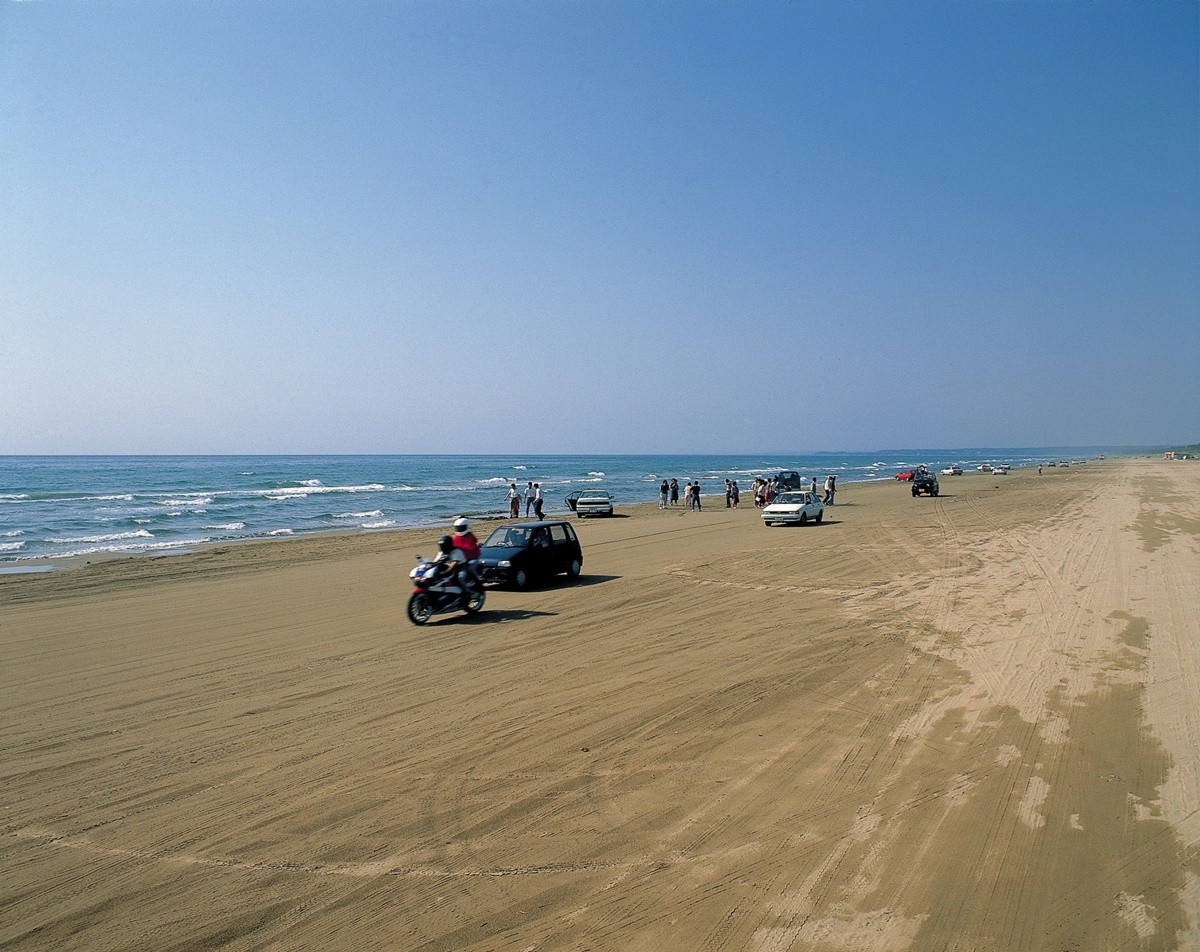 Chirihama Nagisa Beach Driveway in Ishikawa is the only beach where you can drive an automobile along the shore. You don't have to drive a 4WD, you can even drive a standard sized car, bus, bike or bicycle. You can rent a bicycle or car and drive it along the beach. Why not drive on the sandy beach to make a special memory of your trip? We recommend taking pictures of the beautiful scenery with the ocean in the background. 

About Chirihama Beach in Ishikawa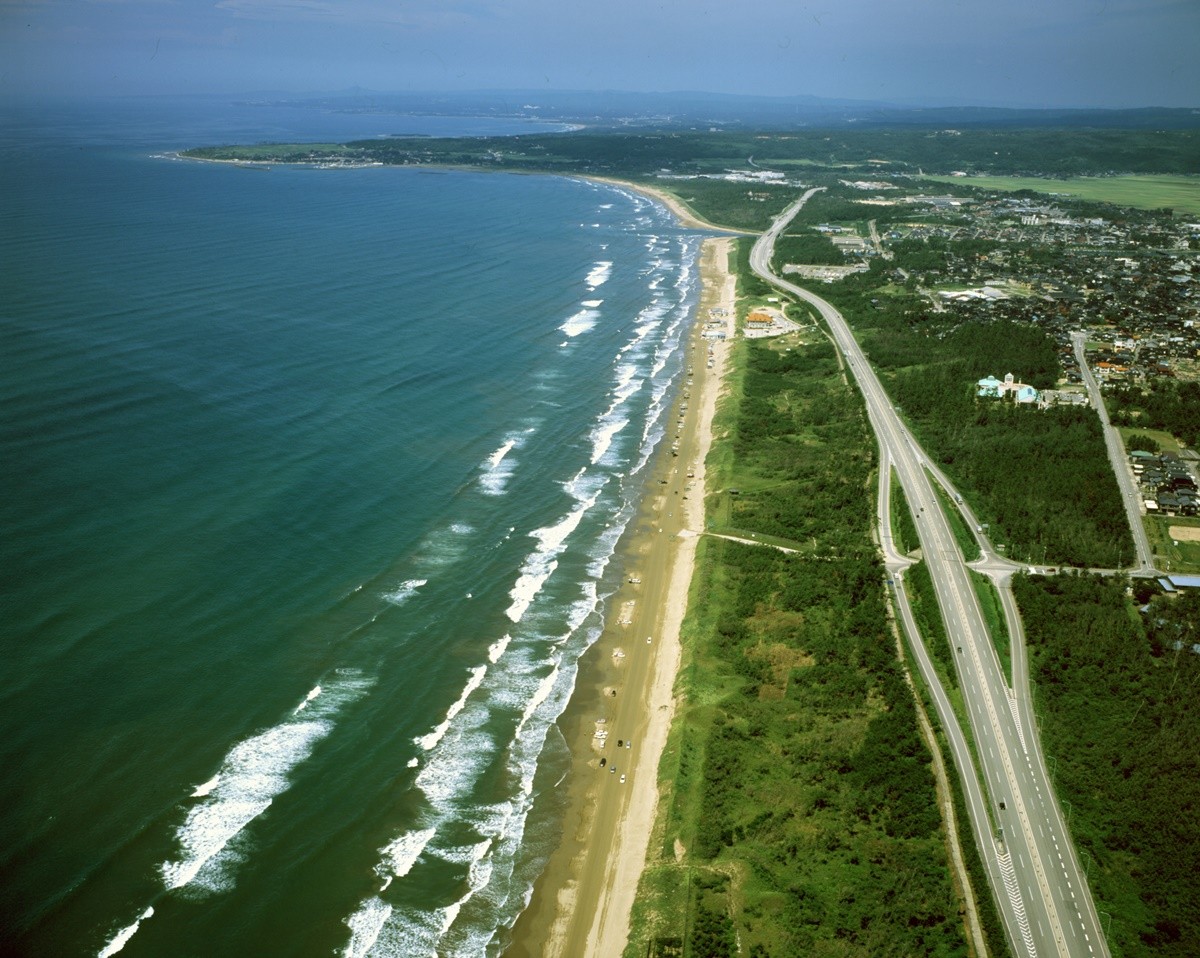 Chirihama beach in Hakui-shi, Ishikawa is a rare spot where you can drive a car along the seashore. As the sand grains are very fine, moderately moist and tightly compacted, not only can it be driven on with a 4WD, but even a standard sized car, bike or bicycle can be used. Marine sports and ocean swimming can also be enjoyed in the summertime, and you can see wonderful sight of the setting sun from the seashore.
About Chirihama Nagisa Beach Driveway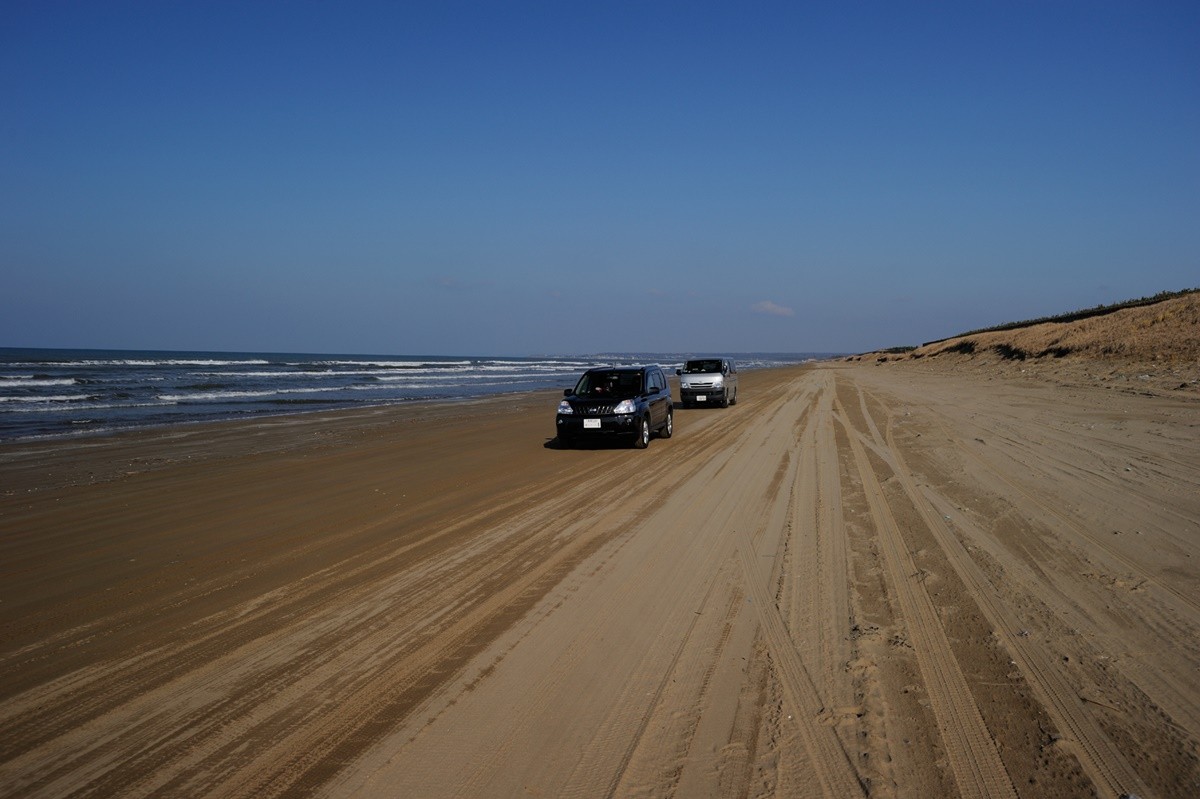 "Chirihama Nagisa Beach Driveway" is the only road in Japan where people can run vehicles on a sandy beach, and it stretches approximately 8 km of "Noto-Satoyama Kaidō". Fine grains of sand containing seawater create a sandy beach that can be driven on. It is made to be run on by not only standard cars, but even large buses and motorbikes. In the splendid nature of Noto Hantō Quasi-National Park, it is a spot where you can have the best driving experience and you can drive leisurely while taking in the smell of the ocean.

How to enjoy Chirihama Nagisa Beach Driveway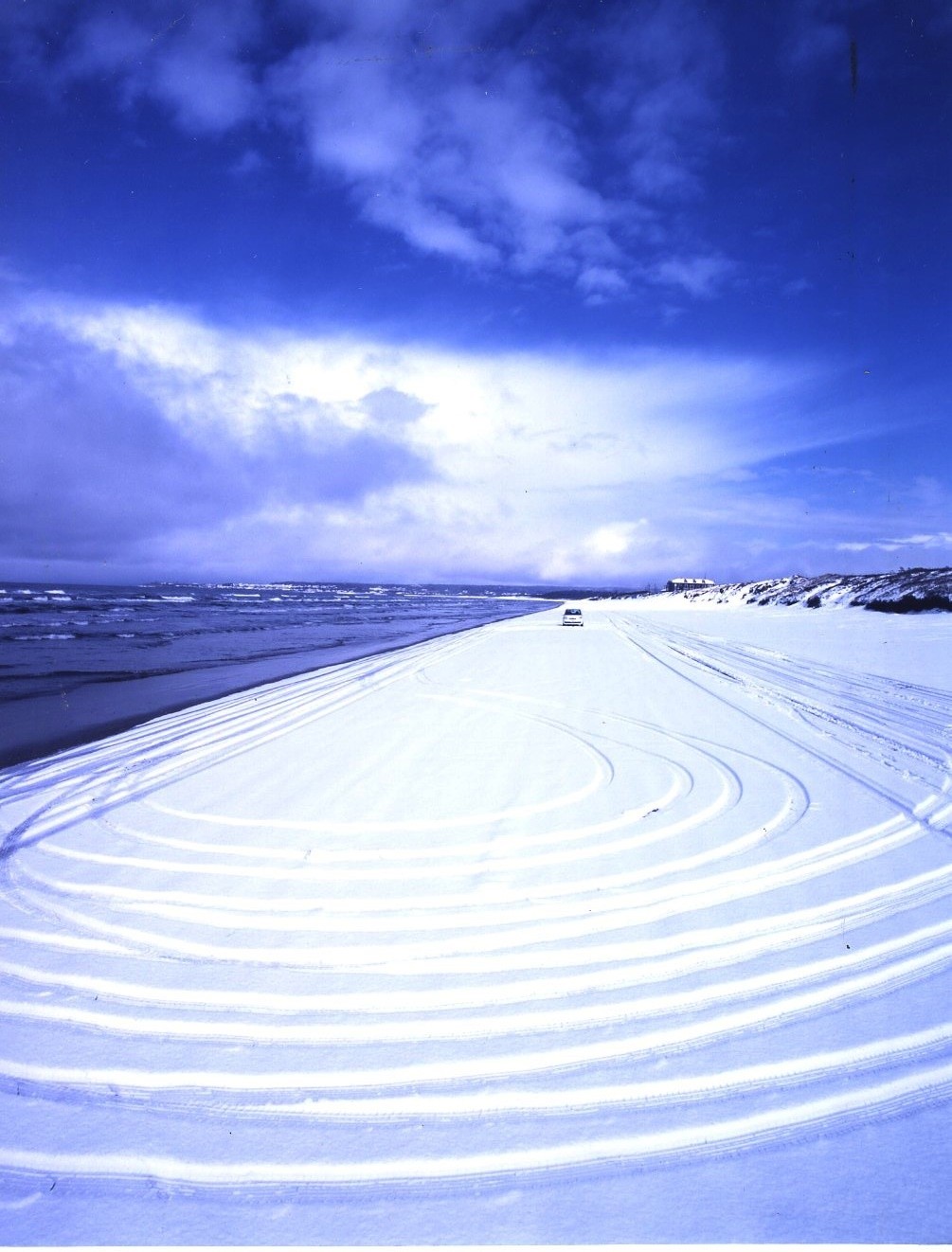 In order to leisurely enjoy the Chirihama Nagisa Driveway, using the sightseeing tourist taxis and sightseeing buses that depart from Kanazawa Station and other locations is most convenient.

Chirihama Beach Rest House
At the Chirihama Rest House you can rent bicycles that can be ridden on the sandy beach. With a bicycle called "Beach Cruiser" that has thick tires, you can easily ride through Chirihama. Why not enjoy the invigorating feeling of riding a bicycle on the beach? The usage period is from 08:40 - 17:00 from April to November. The usage fee is 200 yen per hour, 300 yen for 3 hours, 500 yen for 6 hours (100 yen for each 1 hour extension after that).
Chirihama beach access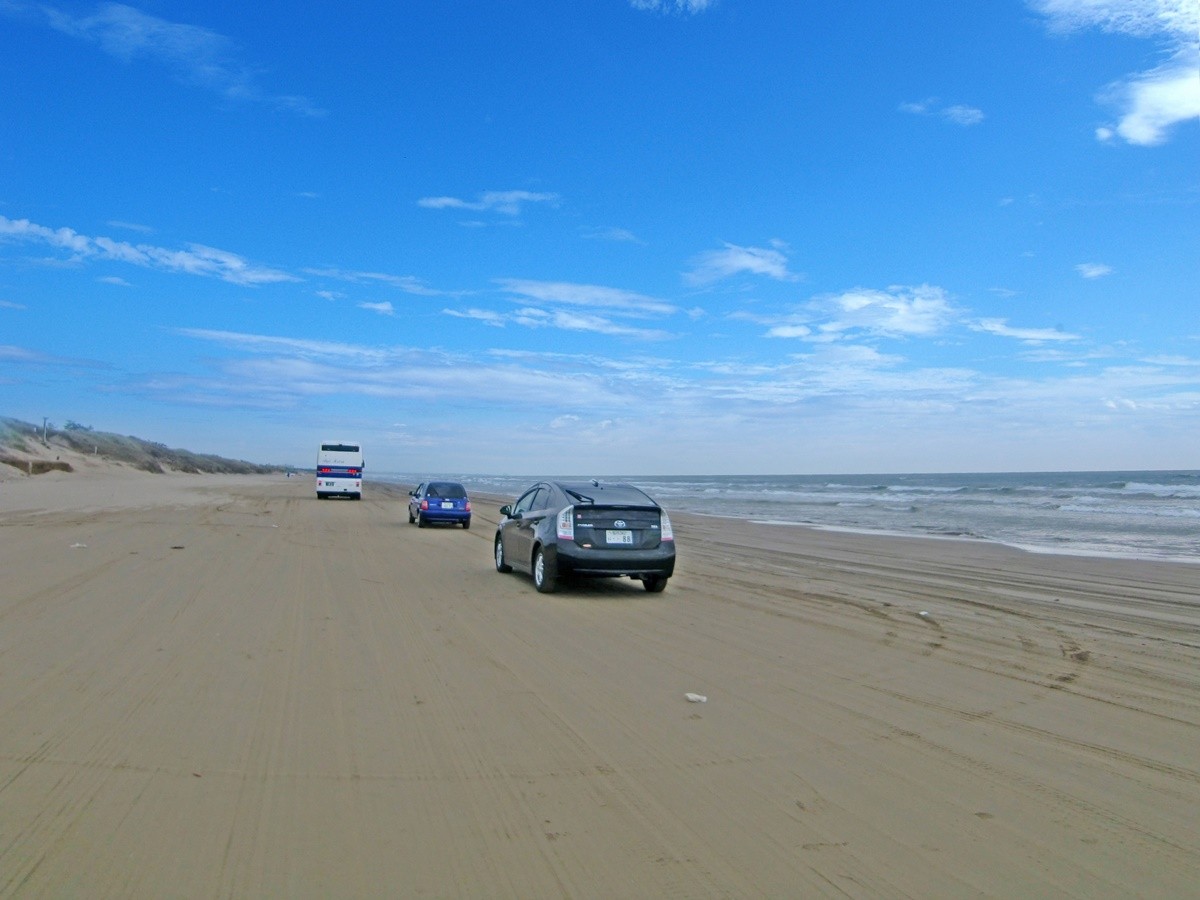 To access Chirihama beach from Tokyo, take the Hokuriku Bullet Train from Tokyo Station to Kanazawa Station. From Kanazawa station, use the JR Nanao line train to Hakui Station. It takes 7 minutes by taxi from Hakui Station to Chirihama beach

Spot Information
Spot name: Chirihama




Street Address: 

Imahama, Shimizuchou, Hodatsushimizu, Chirihamamachi, Hakui, Ishikawa




Access: Take the JR Nanao Line train from "Kanazawa Station" to "Hakui Station". It takes about 7 minutes by taxi from Hakui Station



Wi-Fi :Unvailable
Language:Japanese only
Ticket:Free
Credit cards:Not Accepted
Spot Information
Spot name: Chirihama Rest House

Street Address: 4-1 Chirihama-machi, Hakui City

Access: Take the JR Nanao Line train from "Kanazawa Station" to "Hakui Station". It takes about 7 minutes by taxi from Hakui Station

Wi-Fi :Unvailable
Language: Japanese only 

Credit cards: Accepted at restaurants and souvenir shops (JCB, American Express)
[Survey] Traveling to Japan
Recommend