Come and see the beautiful Japanese garden "Kenrokuen garden" in Kanazawa Japan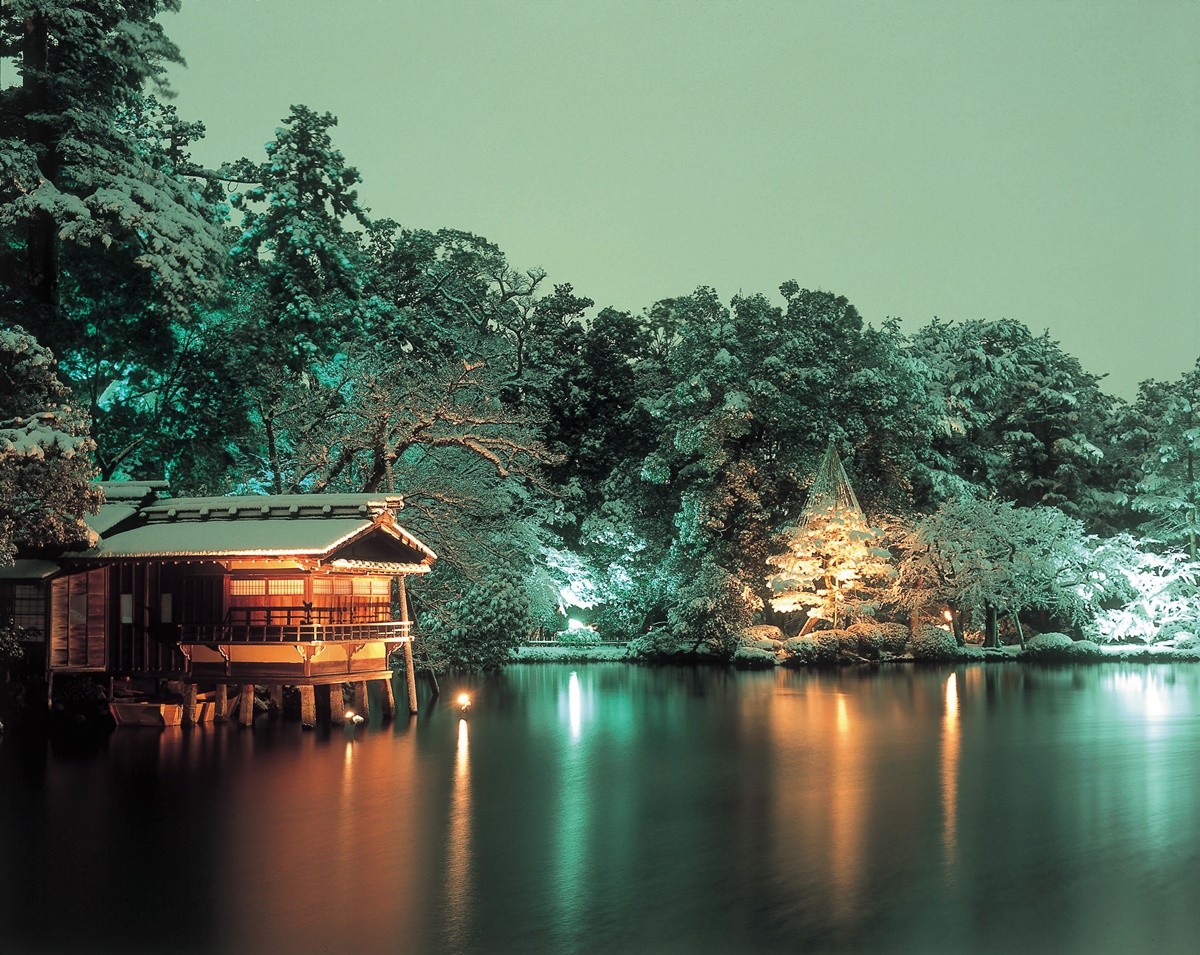 Kenrokuen Garden in Kanazawa city, Ishikawa prefecture was founded and extended over generations by the feudal lords of Kaga as a typical Daimyo (feudal lord) garden. It has stood for a long period of time, since the Edo Period up to now. Located in the center of Kanazawa City, well known as a landscape garden with beauty of all seasons, Kenrokuen has been appreciated by both citizens and tourists from all over the world.
About Kenrokuen Garden: The garden that represents Japan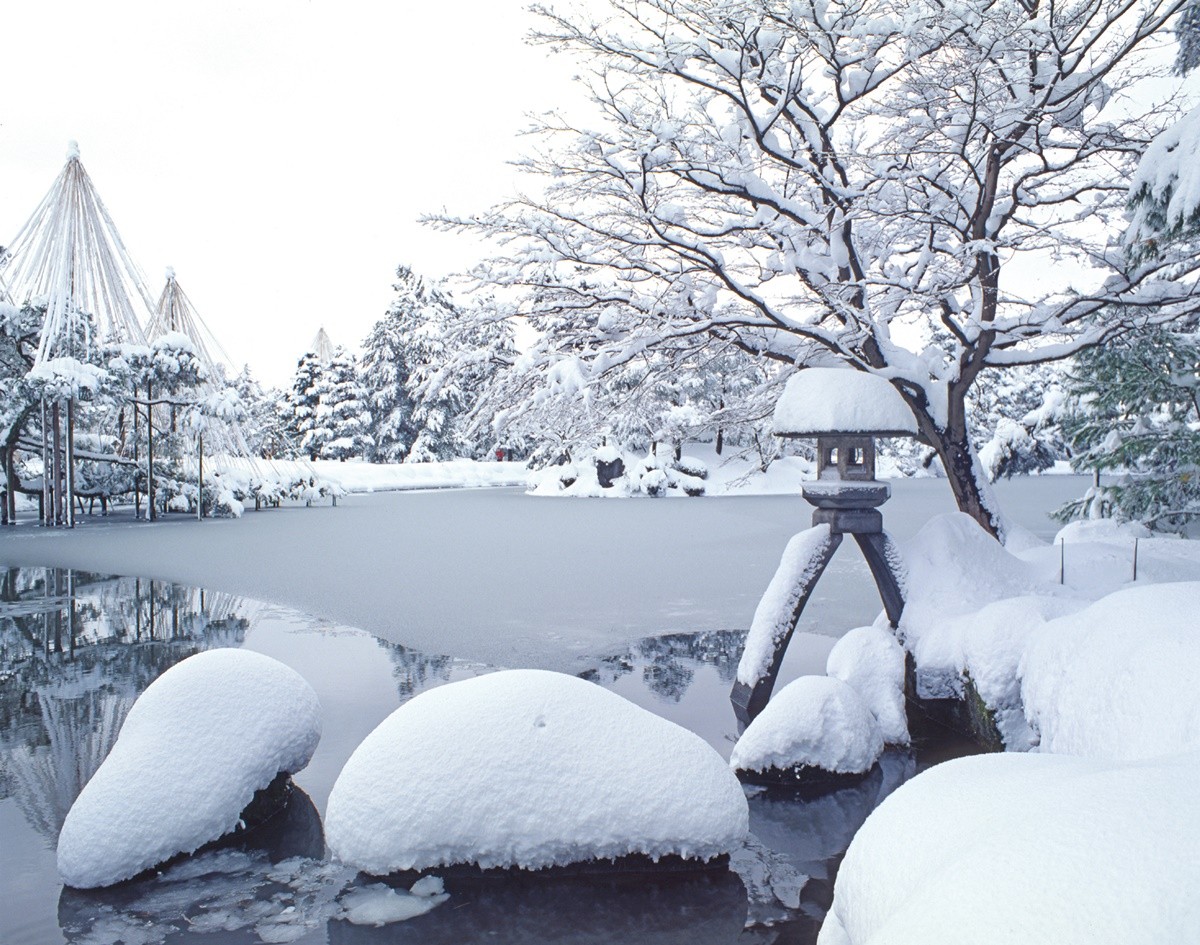 Kenrokuen in Kanazawa is laid out with a variety of gardening techniques from different periods, with a complement of Kaiyu-shiki style. In Kaiyu-shiki style, the center of the garden is designed with a large pond and a mountain known as "Tsukiyama" which is artificially built from earth and sand to maximize the wide area of ​​the land. There are facilities or tea houses dotted around with a great view of the area for visitors to take a break after strolling around the whole park. Visitors can also enjoy the different beauty of different seasons at the garden.
Kenrokuen in winter
"Yukitsuri" is phenomenal at Kenrokuen in winter. Yukitsuri is a Japanese technique using bamboo poles to prevent tree branches from breaking under the weight of heavy snow. The cone shaped ropes of Yukitsuri is a feature sight that brings poetic charms to the winter in the Hokuriku region.
What to do at Kenrokuen in Kanazawa

Kenrokuen is a garden that has "Rokusho" or Six Features, which are "a spacious, bright, and open landscape" "a quiet and deep landscape like a mountain gorge" "the artfully touch of human hands" "antique and nature" "beautiful water scenery such as a pond or waterfall" and "a view of a town and mountains". As might be imagined, it is difficult enough to find a garden that is blessed with all these desirable attributes of Rokusho, but Kenrokuen is an exception: Its names literally means "garden that combines six characteristics". Let's explore this garden while being mindful of the "Rokusho" that have been harmoniously blended in the scenery.

Kotoji Stone Lantern
Kotoji stone lantern is a two legged stone lantern which is regarded as the symbol of Kenrokuen. It is a popular photo spot with a beautiful view of Rainbow Bridge and maple trees in the foreground.
Kasumiga Pond
Kasumiga Pond is situated in the heart of Kenrokuen and is the largest pond in the park. The area is about 5800 ㎡ in width. The surrounding area is lined with scenic spots such as Kotoji lantern, Rainbow Bridge, Karasaki pine trees and you can always enjoy the scenery of any season in the year.

A Guide on Kenrokuen Garden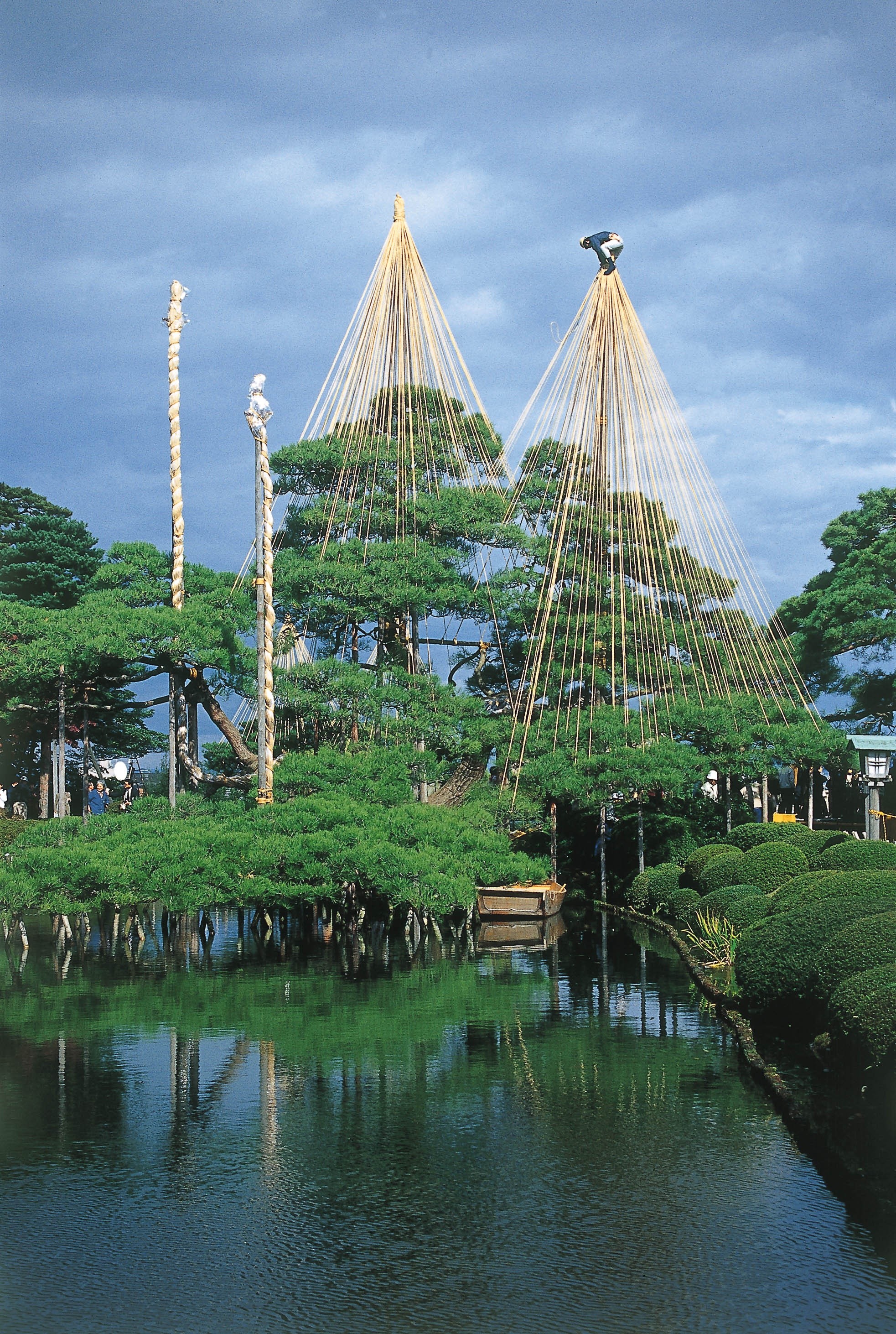 From March 1st to October 15th, Kenrokuen is open 7:00-18:00 (Park exit time) and from October 16th to the last day of February, 8:00-17:00 (Park exit time). Open year round. The park admission fee is 310 yen for adults (18 years old and over) and 100 yen for children (6 years old - 17 years old).

Access to Kenrokuen, Kanazawa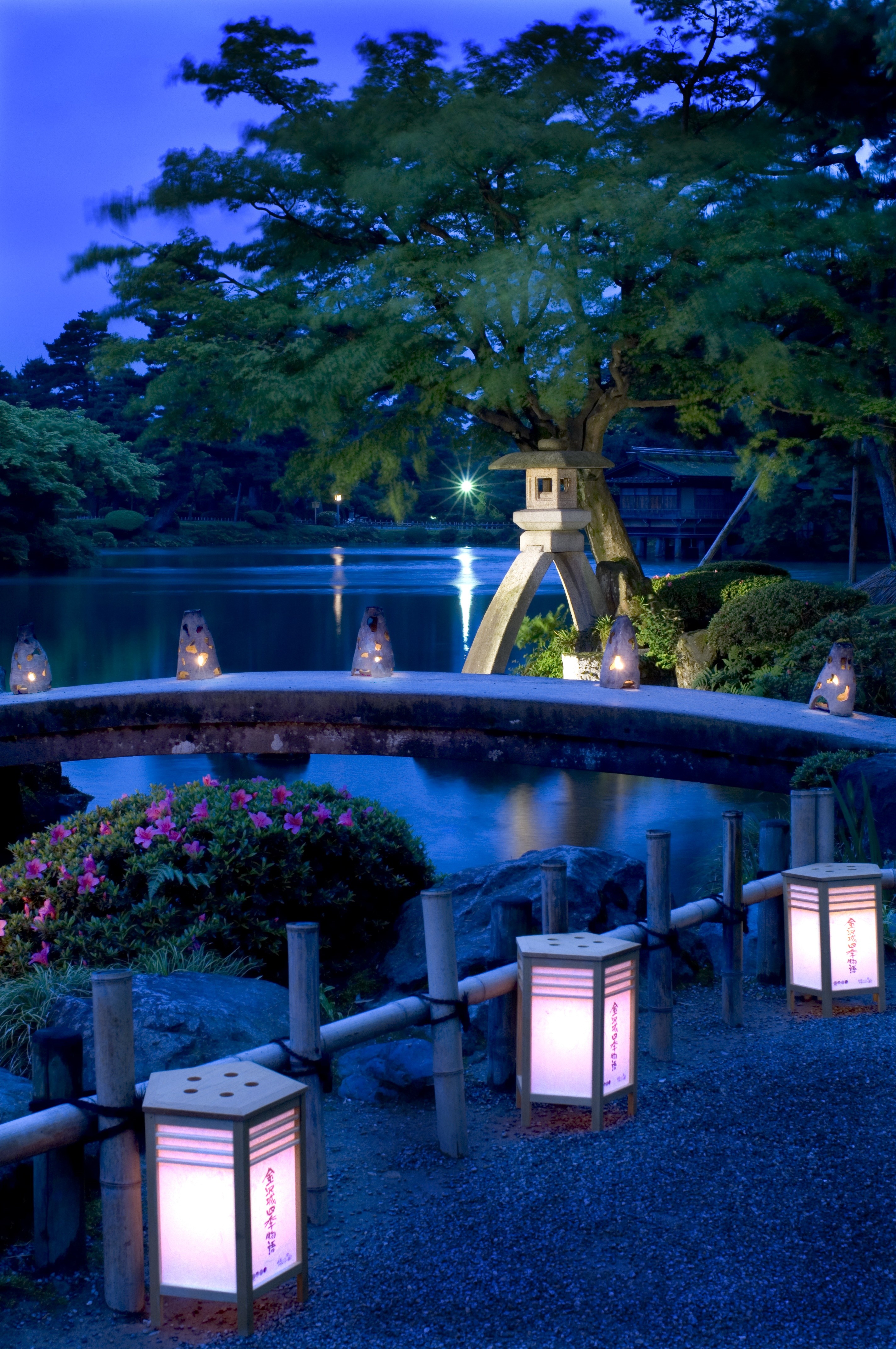 To access Kenrokuen from Tokyo, take the Hokuriku Bullet Train from Tokyo Station to Kanazawa Station. Take the shuttle bus from Kanazawa Station to Kenrokuen.

Spot Information
Spot name: Kenrokuen
Street Adress: 1-1 Marunouchi, Kanazawa-shi, Ishikawa Prefecture
Access: Take the shuttle bus from Kanazawa station & get off at Kenrokuen
Wi-Fi: Available
Language: English
Ticket: Available at the ticket window
Credit cards: JCB, VISA, MasterCard, American Express, Diners Club, Union Pay.
[Survey] Traveling to Japan
Recommend